Future Man chronicles a janitor by day, world-ranked gamer by night who is tasked with preventing the extinction of humans after mysterious visitors from the future declare him to be the key to defeating the imminent super-race invasion.
Series Overview
Rating
imDb Rating: 7.8 (17,160 Votes)
Metascore: N/A
Plot
Josh Futturman, a janitor by day and a gamer by night, is recruited by mysterious visitors to travel through time to prevent the extinction of humanity.
Details
Rated: TV-MA
Released: 14 Nov 2017
Runtime: 30 min
Genre: Action, Adventure, Comedy, Fantasy, Sci-Fi
Director: Evan Goldberg, Seth Rogen
Writer: Kyle Hunter, Howard Overman, Ariel Shaffir
Actors: Josh Hutcherson, Eliza Coupe, Derek Wilson, Haley Joel Osment
Language: English
Country: USA
Awards: 3 nominations.
Total Seasons: 3
Previous Episode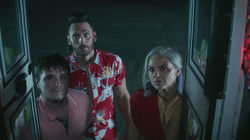 Return of the Present
Episode 3x8; Apr 03, 2020
The universe is about to end. For real this time.
Previous Episodes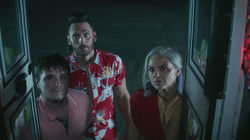 3x8: Return of the Present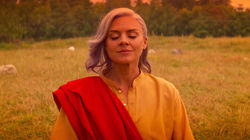 3x7: Time Rogues III: Escape from Forever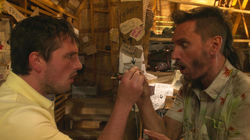 3x6: The Land After Time


3x5: Haven Is for Real


3x4: The Outlaw Wild Sam Bladden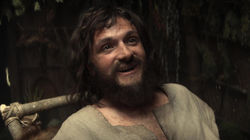 3x3: Trapper's Delight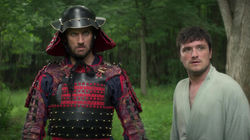 3x2: There Will Be Borscht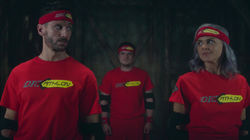 3x1: The Precipice of Yesterday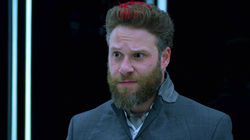 2x13: Ultra-Max

View All Episodes
Cast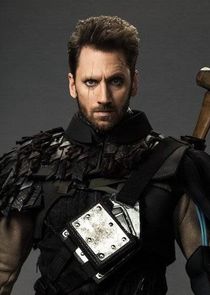 Derek Wilson as Wolf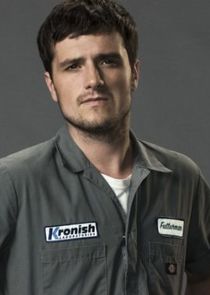 Josh Hutcherson as Josh Futturman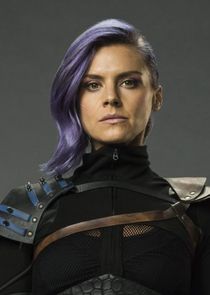 Eliza Coupe as Tiger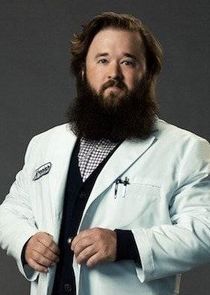 Haley Joel Osment as Dr. Stu Camillo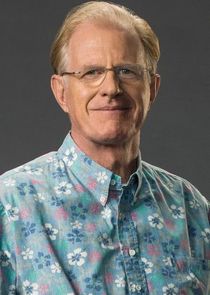 Ed Begley Jr. as Gabe Futturman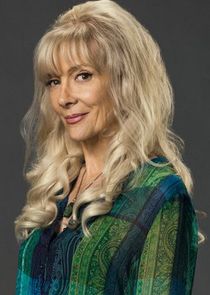 Glenne Headly as Diane Futturman
View Full Cast
Skip to:
Season 1
| Episode No. | No. Overall | Title | Airdate | Runtime | Summary |
| --- | --- | --- | --- | --- | --- |
| 1 | 1 | Pilot | 2017-11-14 | 30 | Josh Futturman feels stuck in his dead-end job as a janitor so all he really does is play Biotic Wars, an unbeatable videogame the rest of the world has given up on. But when Josh beats the game, mysterious visitors from the future appear: the world is in danger, and Josh is the only one who can save it. |
| 2 | 2 | Herpe: Fully Loaded | 2017-11-14 | 30 | In 1969, Josh, Tiger and Wolf launch a mission to infiltrate a fraternity party and prevent Dr. Kronish from contracting herpes—but the destruction they've left in their wake quickly catches up with them. |
| 3 | 3 | A Riphole in Time | 2017-11-14 | 30 | Tiger and Wolf decide it's time for Dr. Kronish to die. Josh reluctantly agrees to help—but when he realizes he can't go through with it, he finds himself caught in Tiger and Wolf's sights instead. |
| 4 | 4 | A Fuel's Errand | 2017-11-14 | 30 | In the wake of the disastrous attempt to assassinate Dr. Kronish, Tiger and Wolf kick Josh off the mission. When they realize their Time Travel Device (TTD) is compromised, Josh makes a deal: if he can get them more fuel, they'll let him back on the team. |
| 5 | 5 | Justice Desserts | 2017-11-14 | 30 | Tiger, Wolf and Josh work to unmask the Biotics undercover at the Kronish Labs Christmas party. Meanwhile, Josh grows closer to his coworker Jeri as she helps him avoid the obsessed policeman hot on Josh's tail. |
| 6 | 6 | A Blowjob Before Dying | 2017-11-14 | 30 | With just twenty-seven minutes before a bomb explodes in the head of their captured Biotic, Josh, Tiger, and Wolf hold a high-stakes interrogation in Josh's bedroom while Josh's unwitting parents host a holiday dinner party downstairs. |
| 7 | 7 | Pandora's Mailbox | 2017-11-14 | 30 | Josh, Tiger, and Wolf jump into the future to steal the fuel they desperately need to continue their mission. But when they arrive at their destination, they are confronted by an unexpected enemy. |
| 8 | 8 | Girth, Wind & Fire | 2017-11-14 | 30 | The end of the mission is in sight as Tiger and Wolf prepare for one final jump into the past. But when Josh's mom is kidnapped, Josh refuses to let Tiger and Wolf leave before they mount a daring rescue to save her. |
| 9 | 9 | Operation: Fatal Attraction | 2017-11-14 | 30 | Convinced he knows how to stop Dr. Kronish once and for all, Josh commandeers the TTD and leads the team on a mission into the past. But when Wolf goes missing, they have to spilt up, forcing Josh to carry out his insane plan alone. |
| 10 | 10 | Operation: Natal Attraction | 2017-11-14 | 30 | Still in the past, Josh desperately tries to change Dr. Kronish's future while not messing up his own. Meanwhile, Tiger and Wolf confront each other over Wolf's wavering dedication to the cause. |
| 11 | 11 | Beyond the Truffledome | 2017-11-14 | 30 | Torn apart by internal divisions, the team is scattered throughout history, as Tiger and Wolf reckon with the way the mission has changed them and the possibility that they might fail. |
| 12 | 12 | Prelude to an Apocalypse | 2017-11-14 | 30 | Josh discovers that his interference in the past has completely transformed his life...for the better. Wolf and Tiger deal with the aftermath of their failed mission to the past. |
| 13 | 13 | A Date with Destiny | 2017-11-14 | 30 | Out of time and options, the team reconciles that their actions have made everything much, much worse and plan one final mission to put an end to Dr. Kronish and the Cure forever. |
Season 2
| Episode No. | No. Overall | Title | Airdate | Runtime | Summary |
| --- | --- | --- | --- | --- | --- |
| 1 | 14 | Countdown to a Prologue | 2019-01-11 | 30 | Josh is kidnapped by Athena, a member of a secret terrorist organization called The Pointed Circle. His mission to save the world didn't work. Stu Camillo, now in power, created the cure, and humanity is more divided than ever. Oh, and it's the year 2162. |
| 2 | 15 | The I of the Tiger | 2019-01-11 | 30 | Tiger and Wolf arrive in the future they created. Tiger is not welcome in The NAG (The New Above Ground) so she heads to The Mons where she learns humanity is moving to Mars, her DNA created the cure, and Stu Camillo is alive and well in hologram form. |
| 3 | 16 | A Wolf in the Torque House | 2019-01-11 | 30 | Wolf is mistaken for Torque (the Wolf in this timeline) and he goes with it – learning about the NAG, and its 6-parent families and hatred of technology. Wolf tries to escape but the appeal of this new, strange world makes it hard for him to leave. |
| 4 | 17 | Guess Who's Coming to Lunch | 2019-01-11 | 30 | As Tiger gets to know her doppelganger Ty-Anne, Wolf acclimates to the NAG, and Josh wanders the desert. Josh is brought to the NAG and remanded to indentured servitude as a technology smasher. |
| 5 | 18 | J1: Judgement Day | 2019-01-11 | 30 | Josh, Tiger, and Wolf go on a mission to find their TTD and take down the Pointed Circle. |
| 6 | 19 | The Binx Ultimatum | 2019-01-11 | 30 | Tiger uses Stu's fondness for her to help her track down Athena. Meanwhile, Josh is now a "Smasher" remanded to a labor camp, where the Pointed Circle comes after him. Wolf, vowing to improve the NAG, faces off against Supreme Overlord Vice. |
| 7 | 20 | Homicide: Life in the Mons | 2019-01-11 | 30 | Wolf, ignoring warnings about the Pointed Circle, brings Josh to live outside his Clusternest. Tiger reaches a dead end in her quest for the TTD. |
| 8 | 21 | The Last Horchata | 2019-01-11 | 30 | Stu introduces a depressed Tiger to his simulation – where anything can be reality, drawing them closer than ever before. |
| 9 | 22 | The Ballad of PUP-E Q. Barkington | 2019-01-11 | 30 | Stu sends commandos to abduct Josh in the NAG – chaos and bloodshed ensue. Josh and Wolf learn the identity of Achilles, the elusive leader of the Pointed Circle. |
| 10 | 23 | Exes and OS | 2019-01-11 | 30 | Ty-Anne shares the story of growing up with Stu as her father and her early exposure to The Pointed Circle. |
| 11 | 24 | Dia De Los Robots | 2019-01-11 | 30 | It's the day of the MARS launch. Josh goes on a suicide mission to sneak into Stu's upload machine to shut him down for good. |
| 12 | 25 | The Brain Job | 2019-01-11 | 30 | Armed with the newly discovered TTD, our team uses an 11-second window to jump back in time over and over to reach Stu's brain and destroy it. |
| 13 | 26 | Ultra-Max | 2019-01-11 | 30 | Having messed with time travel one too many times, Josh, Tiger, and Wolf land in jail in the year 3491. Facing a death sentence for their crimes, their loyalty to each other is tested by their cruel and unusual jailer, Susan. |
Season 3
| Episode No. | No. Overall | Title | Airdate | Runtime | Summary |
| --- | --- | --- | --- | --- | --- |
| 1 | 27 | The Precipice of Yesterday | 2020-04-03 | 30 | Josh, Tiger, and Wolf are forced to compete in the Diecathalon, but a complication arises that puts them at odds with each other. |
| 2 | 28 | There Will Be Borscht | 2020-04-03 | 30 | Josh puts his faith in The Voice while Wolf basks in his element and Tiger struggles to adapt. |
| 3 | 29 | Trapper's Delight | 2020-04-03 | 30 | Josh's crisis of faith comes to a head as Tiger connects with her killer instincts, and Wolf struggles to lay low. |
| 4 | 30 | The Outlaw Wild Sam Bladden | 2020-04-03 | 30 | Tiger and Wolf come to terms with their true selves as Josh is forced to confront what and who he truly believes. |
| 5 | 31 | Haven Is for Real | 2020-04-03 | 30 | Josh makes a risky deal. Tiger and Wolf let Josh take command. |
| 6 | 32 | The Land After Time | 2020-04-03 | 30 | Josh discovers a new happiness as Wolf loses his mind and Tiger embarks on an unexpected journey. |
| 7 | 33 | Time Rogues III: Escape from Forever | 2020-04-03 | 30 | Josh and Wolf reunite and make a desperate move to escape while Tiger reconciles her past and present selves. |
| 8 | 34 | Return of the Present | 2020-04-03 | 30 | The universe is about to end. For real this time. |
Series Cast
| | | | |
| --- | --- | --- | --- |
| | Derek Wilson | as Wolf | |
| | Josh Hutcherson | as Josh Futturman | |
| | Eliza Coupe | as Tiger | |
| | Haley Joel Osment | as Dr. Stu Camillo | |
| | Ed Begley Jr. | as Gabe Futturman | |
| | Glenne Headly | as Diane Futturman | |
Series Crew
| | Position | Name |
| --- | --- | --- |
| | Executive Producer | Seth Rogen |
| | Executive Producer | Ben Karlin |
| | Consulting Producer | Henry Alonso Myers |
| | Producer | Aaron Miller |
| | Consulting Producer | Brian Gallivan |
| | Casting | Dorian Frankel |
| | Creator | Howard Overman |
| | Consulting Producer | Annie Mebane |
| | Co-Executive Producer | Melody Derloshon |
| | Co-Executive Producer | Joel Church-Cooper |
| | Unit Production Manager | Richard Luke Rothschild |
| | Co-Producer | Cindy Kerber |
| | Executive Producer | Evan Goldberg |
| | Co-Producer | Dan Mirk |
| | Producer | Dan Mirk |
| | Co-Executive Producer | Jonathan Watson |
| | Executive Producer | Jonathan Watson |
| | First Assistant Director | Richard Rosser |
| | Director Of Photography | Cort Fey |
| | Creator | Ariel Shaffir |
| | Executive Producer | Ariel Shaffir |
| | Creator | Kyle Hunter |
| | Executive Producer | Kyle Hunter |
| | Producer | David Roessell |
| | First Assistant Director | Susan J. Hellmann |
| | Re-Recording Mixer | Bill Jackson |
| | Casting | Wendy O'Brien |
| | Editor | Tirsa Hackshaw |
| | Associate Producer | Robert Boles |
| | Casting | Andrea Kenyon |
| | Casting | Randi Wells |
| | Producer | Mychelle Deschamps |
| | Producer | Josh Hutcherson |
| | Re-Recording Mixer | Mark Linden |
| | Re-Recording Mixer | Tara A. Paul |
| | Producer | Jane Becker |
| | Music Supervisor | Rob Lowry |
| | Story Editor | Jessica Conrad |
| | Associate Producer | Alejandro Espinoza |
| | Sound Supervisor | Larry Goeb |
| | Re-Recording Mixer | Ken Teaney |
| | Executive Producer | Matthew Tolmach |
| | Producer | Shawn Wilt |
| | Editor | Marc Pollon |
| | Co-Producer | Jason Saville |
| | Unit Production Manager | Jason Saville |
| | Music | Halli Cauthery |
| | Editor | Christian Hoffman |
| | Editor | Ian Kezsbom |
| | Director Of Photography | Brandon Trost |
| | Production Designer | Chris Spellman |
| | Costume Designer | Laura Jean Shannon |
| | Staff Writer | Matthew Bass |
| | Staff Writer | Theodore Bressman |
| | Production Designer | Jessica Kender |
| | Editor | Brent White |
| | First Assistant Director | Adam Martin |
| | Second Assistant Director | Andy Miller |
| | Costume Designer | Mojden Daftary |
| | Casting | Sibby Kirchgessner |
| | First Assistant Director | Libby G. Minarik |
| | Executive Story Editor | Nora Winslow |
| | Casting | Cody Beke |
| | Casting | Seth White |
| | Director Of Photography | Eduardo Mayen |
| | Executive Producer | James Weaver |
| | Music Editor | Matthew K. Justmann |
| | Sound Supervisor | Ian Herzon |
| | Re-Recording Mixer | Ian Herzon |
| | Casting | Marlise Gunzenhauser |
| | Producer | Michelle Fightmaster |
| | Associate Producer | Amanda Kay Price |
| | Casting Associate | Sal Schiavone |
| | Associate Producer | Loreli Alba Alanis |
| | Production Manager | Loïc Bernard |
| | Director Of Photography | Sylvaine Dufaux |
| | Production Designer | David Gaucher |
| | Costume Designer | Claire Nadon |
| | Casting Associate | Lauren Gold |
Related News
TVMaze