Future History celebrates the reclamation and revitalization of Indigenous knowledge. It explores the diverse perspectives and knowledge within the Indigenous community to create a deeper understanding about a shared history, while looking forward to a brighter future. Hosts Kris Nahrgang and Sarain Fox seeks out those who are harnessing Indigenous knowledge to gain a deeper understanding of what it means to have an Indigenous world view.
Series Overview
Rating
imDb Rating: N/A (N/A Votes)
Metascore: N/A
Plot
N/A
Details
Rated: N/A
Released: N/A
Runtime: N/A
Genre: Documentary
Director: N/A
Writer: N/A
Actors: Sarain Fox, Kris Nahrgang
Language: English
Country: Canada
Awards: N/A
Total Seasons: 2
Previous Episode
Paradigm Shift
Episode 2x13; Aug 06, 2019
Kris goes to Ottawa to meet Elaine Kicknosway, 60's Scoop Advocate and Co-Founder of The National Indigenous Survivors of Child Welfare Network whose work gives survivors a voice and platform in their fight for recognition, justice and reconciliation. Sarain travels to Ajax and enters the "situation room," where Mi'kmaq Lawyer, Professor and Social Justice Advocate Dr. Pamela Palmater records her "Warrior Life" podcast. Kris and Sarain go into the bush to visit Nimkii Aazhibikong, the year-round Ojibway Art, Culture and Language Revitalization Camp in Elliot Lake where Elders and Youth come together to preserve and revive oral transmission of knowledge in an environment of land-based teachings.
Previous Episodes 2x13: Paradigm Shift 2x12: Replenish 2x11: Restore 2x10: Renew 2x9: Redefine 2x8: Recover 2x7: Reclaim 2x6: Revitalize 2x5: Reframe

View All Episodes
Recent News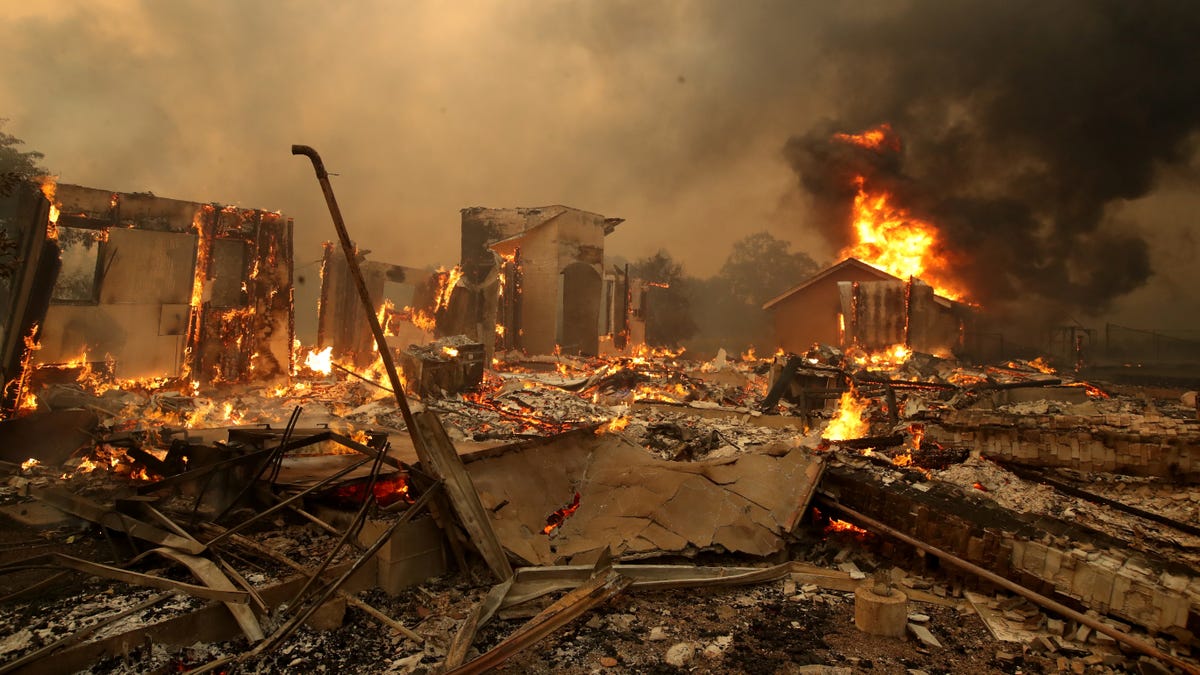 How to Help Evacuees of the Kinkade Fire
As of Tuesday morning, the Kinkade fire in Sonoma County, California has spread over 74,000 acres, forcing an estimated 174,000 people to evacuate their homes. (49 homes have been destroyed or damaged in its path so far.) According to tweets by Susie Cagle, a…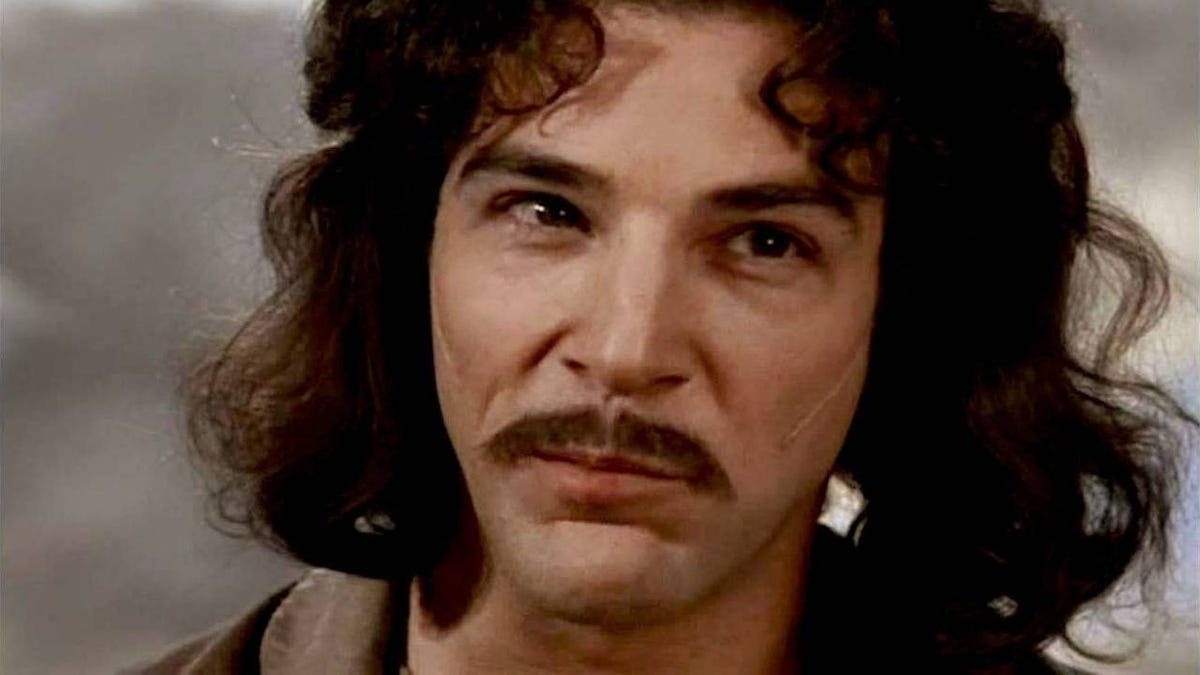 Destroy Your Nemesis With These Revenge Subreddits
"Racist boss harassed Puerto Rican employees and broke labor laws. Ended up getting deported." "I got him thrown in jail and ruined his relationship of 5 years." "Revenge of the Little Spoon." "Apparently toothpaste-filled Oreos taste like real Oreos." "Spam …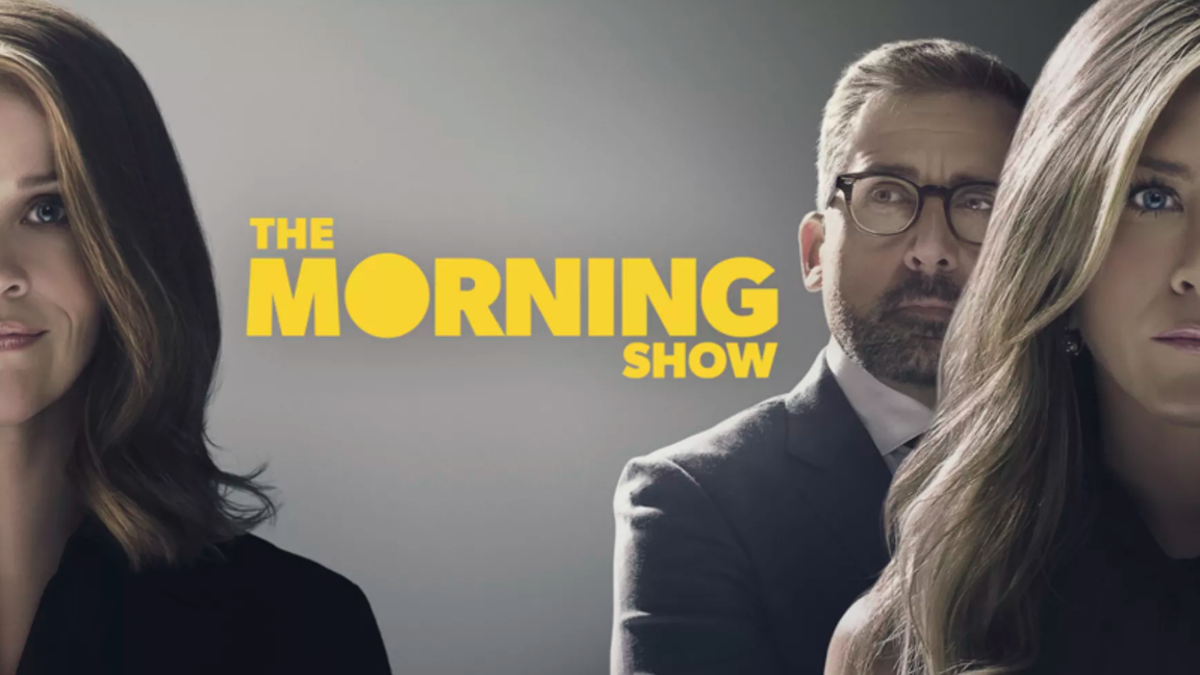 Every Apple TV+ Exclusive Available on Launch Day
Apple TV Plus launches on Friday, November 1, and though the $5 monthly price tag and slowly-expanding device support make it an easy sell for the passionate Apple fans out there, those who haven't already bought into the wider Apple ecosystem may need some c…
via NewsAPI
View More Related News
Skip to:
Season 1
| Episode No. | No. Overall | Title | Airdate | Runtime | Summary |
| --- | --- | --- | --- | --- | --- |
| 1 | 1 | Origin Stories | 2018-11-13 | 30 | Archaeologist/Artist Kris Nahrgang, and Dancer/Activist Sarain Carson Fox share their personal origin stories and talk about where they are at in their own journey of identity. After visiting Traditional Teacher Isaac Murdoch at Nimkii Aazhbikoong Culture Camp in Elliot Lake, Kris takes Sarain on an underwater diving exploration near his community in Lovesick Lake and Sarain brings Kris to meet her dad, Chief of the Eastern Doorway of the Three Fires Midewiwin Lodge Jim Dumont, in Shawanaga First Nation. |
| 2 | 2 | The Children | 2018-11-20 | 30 | Kris and Sarain travel to the nation's capitol to speak with Child Welfare Activist Cindy Blackstock. They continue their journey at the Woodland Cultural Centre where Residential School Survivor Roberta Hill shares her experience from her time at the Mohawk Institute. Sarain and Kris are given a tour by Executive Director Paula Withrow and learn about the "Save the Evidence" program at the museum. They drive to Montreal to visit with 60's Scoop Survivor and Throat Singer Nina Segalowitz and hear her story about when she was stolen from the hospital and adopted out. |
| 3 | 3 | Shifting Policy & Reclaiming Indigenous Knowledge | 2018-11-27 | 30 | Sarain and Kris unpack the complexities of government policy and its effect on Indigenous Identity. They meet with First Nations Policy Analyst Russell Diabo in Innisfil who explains the history and impact of the Indian Act. They drop into an after-school youth program on Mnjikaning First Nation created by Social Worker Kendra Keetch and visit with Melissa Tidlumaluk Irwin at Nunavut Sivuniksavut, a cultural hub and university program for Inuit in Ottawa. |
| 4 | 4 | Water | 2018-12-04 | 30 | Sarain and Kris discuss the current crisis of contaminated water and the growing movement of Water Protectors. They catch up with Water Walker Josephine Mandamin during her 10,900 mile walk around the Great Lakes and visit with Artist/Activist Christi Belcourt in Elliot Lake. On Georgina Island, Kris and Sarain witness the results of the restoration project of Gerties Creek supervised by Environmentalist Kerry-Ann Charles. |
| 5 | 5 | Pow Wow & Exhibition | 2018-12-11 | 30 | Kris and Sarain break down the concepts of Pow Wow, ceremony and exhibition. They drive to Sarnia to meet Knowledge Keeper and Traditional Dancer Jordan White Eye Williams who shares the history of the Pow Wow. In Toronto, they are invited into a theatre space with Activist Actor/Playwright Monique Mojica to talk about her show Side Show Freaks and Circus Injuns. Then, Sarain and Kris put on their moccasins and take a Hoop Dance workshop with Storyteller/Dancer Crystal "Beany" John. |
| 6 | 6 | The Arts | 2018-12-18 | 30 | Sarain and Kris explore the world of Indigenous Artists and Storytellers. At the Toronto International Film Festival Headquarters, Broadcaster and Curator Jessie Wente gives them a deeper understanding of the effects of misrepresentation of Indigenous people in Hollywood. In Barrie, they drop in on a drumming and singing workshop led by Singer/Actress Tamara Podemski and then travel up to North Bay to Big Medicine Studio for a movement class with Artistic Directors Penny Couchie and Sid Bobb of Aanmitaagzi Story Makers. |
| 7 | 7 | Food | 2018-12-31 | 30 | Kris and Sarain get a taste of the many different aspects of Food Sovereignty. They visit Food Justice Advocate, Adrianne Lickers Xavier, at Six Nations Farmers Market where she manages the "Our Sustenance" program. Up in Lake Nippissing, Consultant and Traditional Teacher Bob Goulais talks about Sacred Law and how that applies to responsible fishing. Back in the city, Sarain and Kris experience Indigenous Cuisine prepared by Chef Joseph Shawana of KūKum Kitchen in Toronto. |
| 8 | 8 | Language | 2019-01-08 | 30 | Kris and Sarain share their deep desire to know their language. They visit with Anishnaabe Language Consultant Gabe Desrosiers who talks about reclaiming the Creator's language. At University of Toronto, they sit down with Visual Artist/Filmmaker Susan Blight, who co-founded Ogimaa Mikana, which aims to restore Anishnaabemowin place names to the streets of Toronto. Sarain and Kris travel to Wahta First Nation to meet Mohawk Language Instructor Ryan DeCaire who is leading the language revitalization movement in his community. |
Season 2
| Episode No. | No. Overall | Title | Airdate | Runtime | Summary |
| --- | --- | --- | --- | --- | --- |
| 1 | 9 | Awaken | 2019-05-14 | 30 | Kris and Sarain begin this season's journey exploring their individual paths. Kris delves into his family history with his uncle Mike McMillian and his mother Margaret Clark. Sarain prepares her medicine bundle with her mother, Traditional Practitioner Banakonda Kish. Kris and Sarain meet with Anishnaabekwe Knowledge Keeper, Teacher and Life Promotion Activist Dr. Debby Danard, as she helps them return to the place of Spirit and the Land, so they walk forward into the future together and find their way. |
| 2 | 10 | Rematriate | 2019-05-21 | 30 | Kris travels to Manitoulin Island for "The Unceded Journey," a guided walking tour that memorializes historical landmarks in the community. Sarain meets with 13-year old Water Activist and Cultural Warrior Autumn Peltier and joins her and her family in a Water Ceremony. Kris and Sarain are invited into a grade 4 classroom taught by Anishnaabe Historian and Language Advocate Dominic Beaudry, who helps implement the language program developed by the Sudbury Catholic District School Board. |
| 3 | 11 | Rebuild | 2019-05-28 | 30 | Kris visits the Ojibwe Cultural Foundation on M'Chigeeng First Nation, an organization that houses their own artifacts and creates projects of repatriation, education and excavation. Sarain sits down with Jesse Unapik Mike, Moriah Sallaffie and members of the Qanak Collective to discuss the importance of a political and cultural hub for this small Inuit community in Iqaluit. Kris and Sarain get their groove on with Anishnaabe DJ & Techno Pow Wow Artist Classic Roots during a youth dance and music workshop at the Barrie Native Friendship Centre. |
| 4 | 12 | Reimagine | 2019-06-04 | 30 | Kris takes part in a Wampum Belt & Treaty Teaching Workshop with Artist Brenda Lee and Journalist/Educator Maurice Switzer in North Bay. Sarain discusses reclaiming the agency of representation with Artists/Youth Arts Activists Chief Lady Bird and Aura Last in Toronto. Kris and Sarain meet with Anishnaabe PhD Candidate for Social-Ecological Sustainability Melanie Goodchild who brings Indigenous Knowledge to the most cutting edge applications in Social Science, Technology and Research. |
| 5 | 13 | Reframe | 2019-06-11 | 30 | Kris joins Brandon Oolayou, Inuk from Frobisher Bay, on a seal hunt and Nellie Kusugak, Commissioner of Nunavut, shares what life is like in Nunavut. Sarain discusses issues of suicide in the North with Inuk Workshop Facilitator Adam Akpik of Embrace Life Council, an organization focusing on suicide prevention, intervention and post-intervention for Inuit youth in Iqaluit. Kris and Sarain explore the high frequency, high-tech world of Digital Media Warrior and Knowledge Transmitter Selena Mills in her Barrie home. |
| 6 | 14 | Revitalize | 2019-06-18 | 30 | Kris sits with Elder Advocate Meeka Mike and learns about her fight to protect Qaujimajatuqangit (Inuit Knowledge.) Sarain throws herself into an improvisation game with theatre students at Debajehmujig Creation Centre on Manitoulin Island, a training school and touring company who are Indigenizing the theatre creation process. Kris and Sarain meet Anishnaabe LED Hoopdancer and MMIW Advocate Theland Kicknosway and get a glimpse into his life as performer, activist, knowledge keeper and high school student. |
| 7 | 15 | Reclaim | 2019-06-25 | 30 | Kris gets a personal tour from Park Manager Jeff Monague, who takes Kris on a survival skills walk in Springwater Park near Barrie, Ontario. Our team joins Sarain on her tour of Fatty Legs, a choral performance about Residential School that she co-created with Xara Choral Theatre. Kris and Sarain are invited into the jewelry workshop of Metal Artist, Sculptor and Educator Mathew Nuqingaq, owner of Aayuraa Studio in Iqaluit. |
| 8 | 16 | Recover | 2019-07-02 | 30 | Kris visits the Haudenosaunee Longhouses in the interactive museum of Ska-nah-doht Village in the Lower Thames Valley. Sarain tackles the famous Cup and Saucer Trail on Manitoulin Island as part of the Great Spirit Circle Trail, a tour guide company that is reframing the way tourists experience the land. Kris and Sarain lose themselves in the world of Virtual Reality with Haudenosaunee Software Developer Monica Peters, who gives them head-mounted displays and takes them on a journey into Endangered Languages. |
| 9 | 17 | Redefine | 2019-07-09 | 30 | Kris learns about the ancient practice of pictographs from Artist, Activist and Anishnaabe Knowledge Keeper Isaac Murdoch. Sarain goes to North Bay and visits with K'Tigaaning Midwives who are Indigenizing childbirth and the Western practice of prenatal care. Kris and Sarain join award-winning writer and podcaster Ryan McMahon in studio and learn about the power of digital storytelling. |
| 10 | 18 | Renew | 2019-07-16 | 30 | Kris meets with Alexandra Kahsenni:io Nahwegahbow, the first ever Associate Curator of Historical Indigenous Art at the National Gallery of Canada in Ottawa. Sarain does a radio interview with Author/Journalist and CBC radio host Waubgeshig Rice and joins him for a book reading of his new novel "Moon of the Crusted Snow" at Laurentian University. Kris and Sarain visit Tumikuluit Saipaaqivik, Iqaluit's first Inuktitut Daycare, and talk with Executive Director Celina Kalluk who is empowering the next generation of Inuktitut speakers. |
| 11 | 19 | Restore | 2019-07-23 | 30 | Kris gets a personal tour by brother/sister scholars Jade and Mitch Huguenin who are largely responsible for the inclusion of Metis history and knowledge in the historical site of Discovery Harbour in Penetanguishene. Sarain gets her groove on in the home recording studio of award-winning Anishnaabe family band Digging Roots and discusses their land-based approach to music composition. Kris and Sarain download the Anishnaabemowin app "Challenge4Change" and talk with Chief of Wiikwemkoong, Anishnaabemowin Speaker and Language Advocate Duke Peltier about the communal creation of a digital language portal that will support future learners of Anishnabemowin. |
| 12 | 20 | Replenish | 2019-07-30 | 30 | Kris walks through the Sheguiandah Quarry on Manitoulin Island, an unmarked prehistoric site that proves Indigenous settlement since the Ice Age. Sarain visits with Anishnaabe Singer/Drummer/Teacher Tasheena Sarazin who creates safe places for women around the drum, on the pow wow trail, and in their own families and communities. Kris and Sarain get a glimpse into the food sustainability programs created by Enaadmaagehjik: Wikwemikong Development Commission on Manitoulin Island. |
| 13 | 21 | Paradigm Shift | 2019-08-06 | 30 | Kris goes to Ottawa to meet Elaine Kicknosway, 60's Scoop Advocate and Co-Founder of The National Indigenous Survivors of Child Welfare Network whose work gives survivors a voice and platform in their fight for recognition, justice and reconciliation. Sarain travels to Ajax and enters the "situation room," where Mi'kmaq Lawyer, Professor and Social Justice Advocate Dr. Pamela Palmater records her "Warrior Life" podcast. Kris and Sarain go into the bush to visit Nimkii Aazhibikong, the year-round Ojibway Art, Culture and Language Revitalization Camp in Elliot Lake where Elders and Youth come together to preserve and revive oral transmission of knowledge in an environment of land-based teachings. |
Series Cast
| | | | |
| --- | --- | --- | --- |
| | Sarain Fox | as Host | |
| | Kris Nahrgang | as Host | |
Series Crew
| | Position | Name |
| --- | --- | --- |
| | Executive Producer | Janice Dawe |
| | Producer | Jennifer Podemski |
| | Executive Producer | Kathy Avrich-Johnson |
| | Producer | Geoff Ewart |
Related News
TVMaze