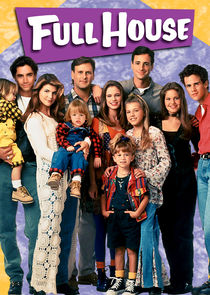 Full House follows Danny Tanner, widowed father of three young and rambunctious girls recruits his two buddies--his rock 'n' roller brother-in-law, Jesse, and his best friend, Joey, an infrequently employed stand-up comic--to move in and help him raise the brood.
Series Overview
Rating
imDb Rating: 6.7 (49,501 Votes)
Metascore: N/A
Plot
A widowed broadcaster raises his three children with the assistance of his rock 'n' roll brother-in-law and his madcap best friend.
Details
Rated: TV-G
Released: N/A
Runtime: 22 min
Genre: Comedy, Drama, Family
Director: N/A
Writer: Jeff Franklin
Actors: John Stamos, Dave Coulier, Candace Cameron Bure, Jodie Sweetin
Language: English
Country: USA
Awards: 16 wins & 20 nominations.
Total Seasons: 8
Previous Episode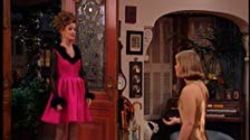 Michelle Rides Again (2)
Episode 8x24; May 23, 1995
Michelle regains her memory. Kimmy has a surprise for D.J.
Previous Episodes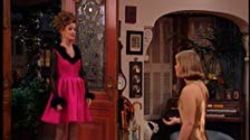 8x24: Michelle Rides Again (2)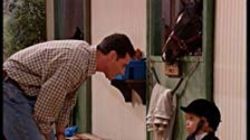 8x23: Michelle Rides Again (1)


8x22: All Stood Up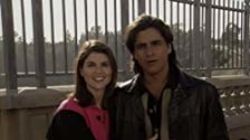 8x21: Leap of Faith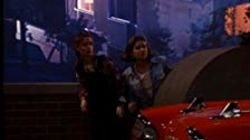 8x20: Up on the Roof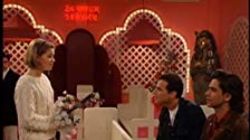 8x19: Taking the Plunge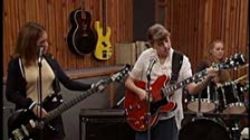 8x18: We Got the Beat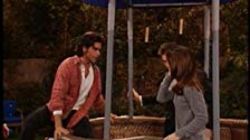 8x17: Dateless in San Francisco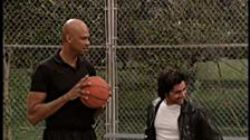 8x16: Air Jesse

View All Episodes
Cast
Ashley Olsen as Michelle Elizabeth Tanner
Mary-Kate Olsen as Michelle Elizabeth Tanner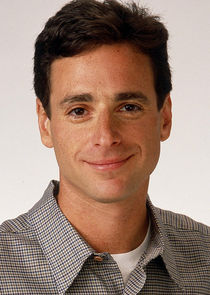 Bob Saget as Daniel Ernest "Danny" Tanner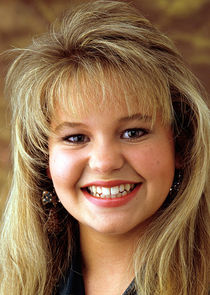 Candace Cameron Bure as Donna Jo "D.J." Margaret Tanner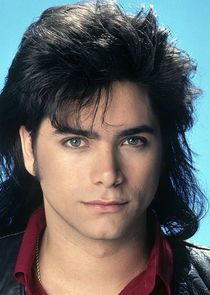 John Stamos as Jesse Katsopolis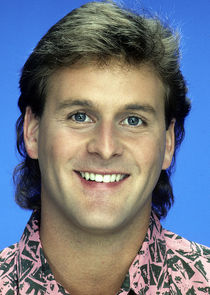 Dave Coulier as Joseph Alvin "Joey" Gladstone
View Full Cast
Skip to:
Season 1
| Episode No. | No. Overall | Title | Airdate | Runtime | Summary |
| --- | --- | --- | --- | --- | --- |
| 1 | 1 | Our Very First Show | 1987-09-18 | 30 | Joey and Jesse move in to help Danny raise his three daughters. |
| 2 | 2 | Our Very First Night | 1987-09-25 | 30 | Jesse throws a big party with his band. |
| 3 | 3 | The First Day of School | 1987-10-02 | 30 | D.J. and Stephanie struggle on their first day at school. |
| 4 | 4 | The Return of Grandma | 1987-10-09 | 30 | Danny, Jesse and Joey's mothers wants to move in and help out. |
| 5 | 5 | Sea Cruise | 1987-10-16 | 30 | Danny, Jesse, and Joey go fishing. |
| 6 | 6 | Daddy's Home | 1987-10-23 | 30 | Danny feels guilty of not spending more time with his children. |
| 7 | 7 | Knock Yourself Out | 1987-10-30 | 30 | |
| 8 | 8 | Jesse's Girl | 1987-11-06 | 30 | Jesse tells a flashback story of a girl he was teaching music to. |
| 9 | 9 | The Miracle of Thanksgiving | 1987-11-20 | 30 | It's the girls first Thanksgiving without their mom and the boys do everything they can to make it easier for them. |
| 10 | 10 | Joey's Place | 1987-12-04 | 30 | Joey gets his own room in the garage. |
| 11 | 11 | The Big Three-O | 1987-12-11 | 30 | Danny has a hard time accepting the fact that he's turning thirty. He then has to deal with Jesse feeling bad about accidentally totaling his beloved car, Bullet. |
| 12 | 12 | Our Very First Promo | 1987-12-18 | 30 | When Danny tells Jesse, Joey, and the girls that they'll be appearing in a promo for the television station, they're delighted at the prospect of being on television. However, when the director tells them what she has in mind, they promptly fire her and do things their way. Meanwhile, when Stephanie hears a strange noise in the house, Uncle Jesse begins hunting down the "monster" making the noise. |
| 13 | 13 | Sisterly Love | 1988-01-08 | 30 | D.J. and Stephanie fight over a cereal commercial. |
| 14 | 14 | Half a Love Story | 1988-01-15 | 30 | |
| 15 | 15 | A Pox in Our House | 1988-01-29 | 30 | Joey, Jesse and Stephanie has chickenpox. |
| 16 | 16 | But Seriously, Folks | 1988-02-05 | 30 | Joey quits comedy after failing at stand up. |
| 17 | 17 | Danny's Very First Date | 1988-02-12 | 30 | |
| 18 | 18 | Just One of the Guys | 1988-03-04 | 30 | When Cousin Steve from Baltimore arrives to visit colleges, DJ gets jealous when he starts spending so much time with Danny, Joey, and Uncle Jesse. |
| 19 | 19 | The Seven-Month Itch (1) | 1988-03-11 | 30 | Jesse wants to move on with his life. |
| 20 | 20 | The Seven-Month Itch (2) | 1988-03-18 | 30 | Jesse decides to stay with the Tanners. |
| 21 | 21 | Mad Money | 1988-04-29 | 30 | Joey gets his trust fund. Jesse has a job as an Elvis impersonator. |
| 22 | 22 | D.J. Tanners's Day Off | 1988-05-06 | 30 | D.J. cuts school to get an autograph. |
Season 2
| Episode No. | No. Overall | Title | Airdate | Runtime | Summary |
| --- | --- | --- | --- | --- | --- |
| 1 | 23 | Cutting It Close | 1988-10-14 | 30 | When Stephanie accidentally cuts Uncle Jesse's hair while playing Beauty Parlor, he absentmindedly rides off to have his regular stylist fix his hair. As a result, Jesse gets in an accident where he breaks his arms, causing Stephanie to feel extremely guilt ridden about what she did. |
| 2 | 24 | Tanner vs. Gibbler | 1988-10-21 | 30 | D.J. and Kimmy rival about the birthday party. |
| 3 | 25 | It's Not My Job | 1988-10-28 | 30 | Jesse wants to quit his father's business to do music full time. |
| 4 | 26 | D.J.'s Very First Horse | 1988-11-04 | 30 | D.J. and Kimmy buy a horse. Jesse strikes out in his attempts to date Rebecca. |
| 5 | 27 | Jingle Hell | 1988-11-11 | 30 | Jesse and Joey start working together, while D.J. and Stephanie fight because Stephanie breaks some of D.J.'s stuff. |
| 6 | 28 | Beach Boy Bingo | 1988-11-18 | 30 | The Beach Boys are in town and D.J. wins a radio contest where she and a guest can see the Beach Boys in concert. Problem is, Danny, Jesse and Joey want to go and D.J. has to decide who will go with her. When she makes her decision, Danny has hurt feelings because he isn't chosen. Now D.J. is upset because of that and she doesn't know what to do. |
| 7 | 29 | Joey Gets Tough | 1988-11-25 | 30 | When Jesse's band gets a gig in a downtown club, he convinces Danny and his producer to be a guest on Wake Up, San Francisco to get some publicity. Meanwhile, Joey is in charge of things at home while Danny and Jesse are busy with their segment on the show. DJ and Stephanie are happy about this, until he has to show some tough love when DJ fails to let him know she was going to come home late from karate practice. |
| 8 | 30 | Triple Date | 1988-12-09 | 30 | Danny has a date with a woman he met at the market and also got blind dates for Joey and Jesse. |
| 9 | 31 | Our Very First Christmas Show | 1988-12-16 | 30 | The Tanners spend Christmas at an airport. |
| 10 | 32 | Middle Age Crazy | 1989-01-06 | 30 | Stephanie feels left out because D.J. and Michelle gets more attention than her. |
| 11 | 33 | A Little Romance | 1989-01-13 | 30 | The guys are auction as dates. D.J. gets her first heart broken by a boy. |
| 12 | 34 | Fogged In | 1989-01-20 | 30 | The Tanners are stuck in the house because of the fog. |
| 13 | 35 | Working Mothers | 1989-02-03 | 30 | Joey and Jesse gets a full time job. The girls are not too happy about it. |
| 14 | 36 | Little Shop of Sweaters | 1989-02-10 | 30 | D.J. gets a sweater she wanted and it gets destroyed at school. |
| 15 | 37 | Pal Joey | 1989-02-17 | 30 | Joey and Danny recall the day they first met. |
| 16 | 38 | Baby Love | 1989-02-24 | 30 | Michelle develops a crush on Rebecca's nephew. |
| 17 | 39 | El Problema Grande de D.J. | 1989-03-10 | 30 | D.J. is having trouble with her spanish. Michelle gets auditioned by a marshmallow commercial. |
| 18 | 40 | Goodbye, Mr. Bear | 1989-03-24 | 30 | Mr. Bear gets lost and the family remembers the one person that they all lost. |
| 19 | 41 | Blast from the Past | 1989-04-07 | 30 | Joey's old girlfriend from college returns into his life. |
| 20 | 42 | I'm There for You, Babe | 1989-04-14 | 30 | It's Jesse birthday and everyone's giving him a full day's work. |
| 21 | 43 | Luck Be a Lady (1) | 1989-04-28 | 30 | When Danny and Becky get to film some special episodes of Wake Up, San Francisco in Lake Tahoe, Danny decides to take the family along for a vacation. While there, Becky and Jesse hastily decide to elope. |
| 22 | 44 | Luck Be a Lady (2) | 1989-05-05 | 30 | Upon learning that Jesse and Becky plan to elope, Danny and Joey try to convince them to wait. However, as the big event draws near, Becky gets cold feet. |
Season 3
| Episode No. | No. Overall | Title | Airdate | Runtime | Summary |
| --- | --- | --- | --- | --- | --- |
| 1 | 45 | Tanner's Island | 1989-09-22 | 30 | The Tanners celebrate their family life of two years by going to Hawaii. |
| 2 | 46 | Back to School Blues | 1989-09-29 | 30 | As the new school year begins, seventh grade causes problems for D.J. |
| 3 | 47 | Breaking Up is Hard to Do (in 22 Minutes) | 1989-10-06 | 30 | Jesse and Rebecca break up and get back together. |
| 4 | 48 | Nerd for a Day | 1989-10-13 | 30 | Stephanie and her class made fun of a classmate that they called Duckface. Stephanie realizes how terrible it was after her friends made fun of her. |
| 5 | 49 | Granny Tanny | 1989-10-20 | 30 | As the family prepares for a weekend visit by Danny's mother Claire, they discover that it's time to buy Michelle a "big girl bed" when she crawls out of her crib. Upon Claire's arrival, Danny urges everyone to go to his mother for help so can feel needed. However, his plan works too well, at the end of the weekend, Claire announces her intentions of moving into the Tanner house so she can help take care of everyone. |
| 6 | 50 | Star Search | 1989-11-03 | 30 | After stumbling upon an old video of his college talk show, Danny shows it his family. As Joey watches, he realizes that his aspiration of becoming a famous comedian in 10 years is rapidly approaching and tries to fast track his dream. When he is about to call it quits, Danny surprises him with a big break: having a chance to appear on Star Search. |
| 7 | 51 | And They Call It Puppy Love | 1989-11-10 | 30 | A stray dog finds its way into the Tanner's back yard, so naturally DJ, Stephanie, and Michelle want to keep her. When the family discovers that she's pregnant and about to have puppies, she takes a liking to Jesse's room and ultimately has her puppies there. Upon locating the dog's owner, as a way to say thanks, he tells Danny that they can keep one of the puppies. |
| 8 | 52 | Divorce Court | 1989-11-17 | 30 | D.J. and Stephanie refuse to share a room any longer; Danny is forced to play mediator. |
| 9 | 53 | Dr. Dare Rides Again | 1989-11-24 | 30 | With Danny and Becky out of town working on an episode of their talk show, Jesse gets a visit from an old, wild friend named Pete Bianco. When Pete notices how much Jesse changed now that he's living with Danny, Joey, and his nieces, he gives Jesse some good natured ribbing. However, not liking Pete's tone, Jesse tries to prove he's the same fun-loving guy Pete remembers. |
| 10 | 54 | The Greatest Birthday on Earth | 1989-12-01 | 30 | It's Michelle's third birthday and things don't go as planned. |
| 11 | 55 | Aftershocks | 1989-12-08 | 30 | Stephanie suddenly becomes very possessive of her dad; D.J. gets her first blemish. |
| 12 | 56 | Joey & Stacy and ... Oh, Yeah, Jesse | 1989-12-15 | 30 | Joey's new girlfirend thinks he should be more aggressive. |
| 13 | 57 | No More Mr. Dumb Guy | 1990-01-05 | 30 | Feeling threatened by Becky's smart friends when she and Danny do a culture week on their talk show, Jesse turns to Joey for help in proving he's smart enough to have a relationship with her. |
| 14 | 58 | Misadventures in Baby-Sitting | 1990-01-12 | 30 | D.J.'s baby-sitting job is made no easier by the child she is looking after. |
| 15 | 59 | Lust in the Dust | 1990-01-26 | 30 | Danny's budding romance with Stephanie's dancing instructor flounders after he glimpses her untidy home. |
| 16 | 60 | Bye, Bye Birdie | 1990-02-02 | 30 | Michelle is too eager to sleep the night before her first day of preschool, and when she finally arrives in the classroom the next morning her happiness is squashed when she is involved in an unfortunate incident with the class bird. |
| 17 | 61 | 13 Candles | 1990-02-09 | 30 | It's D.J.'s 13th birthday. She has a boy-girl party and her friends decides to play a game of spin the bottle. |
| 18 | 62 | Mr. Egghead | 1990-02-16 | 30 | Joey has a chance to host a show called Mr. Egghead. |
| 19 | 63 | Those Better Not Be the Days | 1990-02-23 | 30 | The guys fear that they have to wait on the girls for life without appreciation. |
| 20 | 64 | Honey, I Broke the House | 1990-03-09 | 30 | Stephanie takes a ride in Joey's new car only to back up and slam into the house. |
| 21 | 65 | Just Say No Way | 1990-03-30 | 30 | D.J. hosts a school party where there was drinking. |
| 22 | 66 | Three Men and Another Baby | 1990-04-13 | 30 | The guys babysit a baby and Jesse is the favorite to the baby. Michelle thinks Jesse don't like her anymore because she's a little older. |
| 23 | 67 | Fraternity Reunion | 1990-04-27 | 30 | Danny and Joey pull a prank at a high school reunion and they end up getting arrested. |
| 24 | 68 | Our Very First Telethon | 1990-05-04 | 30 | Danny hosts a 24 hour telethon not knowing it's a full 24 hour telethon. |
Season 4
| Episode No. | No. Overall | Title | Airdate | Runtime | Summary |
| --- | --- | --- | --- | --- | --- |
| 1 | 69 | Greek Week | 1990-09-21 | 30 | Jesse's grandparents come to town. Rebecca gets jealous of one of his family members. |
| 2 | 70 | Crimes and Michelle's Demeanor | 1990-09-28 | 30 | Danny lets Michelle do whatever she wants. |
| 3 | 71 | The I.Q. Man | 1990-10-05 | 30 | Jesse is hired as a model for an I.Q. commercial and things don't go as planned, so he and Joey quit. |
| 4 | 72 | Slumber Party | 1990-10-12 | 30 | Stephanie's honeybee has a slumber party and didn't want to go. Jesse dresses Michelle as his mini-me. |
| 5 | 73 | Good News, Bad News | 1990-10-19 | 30 | DJ becomes editor of the school newspaper and faces backlash when she appoints Kimmy to a position for which she is unqualified. |
| 6 | 74 | A Pinch for a Pinch | 1990-10-26 | 30 | Jesse gives Michelle bad advice on how to handle a bully. |
| 7 | 75 | Viva Las Joey | 1990-11-02 | 30 | Joey gets the opportunity of a lifetime when he's asked to open for Wayne Newton in Las Vegas. |
| 8 | 76 | Shape Up | 1990-11-09 | 30 | Kimmy wants a pool party for her birthday. D.J. is embarrassed by her body so she stops eating to get the shape she wants for Kimmy's party. |
| 9 | 77 | One Last Kiss | 1990-11-16 | 30 | Jesse's high school reunion brings a flashback with a high school girlfriend and gave him doubts about Rebecca. |
| 10 | 78 | Terror in Tanner Town | 1990-11-23 | 30 | Danny's new girlfriend's son causes trouble with the Tanners. |
| 11 | 79 | Secret Admirer | 1990-12-07 | 30 | Rusty writes a love letter to make D.J. think it's from the paper boy but it went in the wrong hands. |
| 12 | 80 | Danny in Charge | 1990-12-14 | 30 | When Joey and Jesse take a trip, Danny is alone in caring for the girls for the first time. |
| 13 | 81 | Happy New Year | 1990-12-28 | 30 | The Tanners celebrate New Year's. Danny and Jesse set Joey up with a blind date. |
| 14 | 82 | Working Girl | 1991-01-04 | 30 | D.J. gets a part time job so she can buy new shoes. Michelle is playing cop for her school. |
| 15 | 83 | Ol' Brown Eyes | 1991-01-11 | 30 | D.J. hosts a fundraiser for her school. Danny wanted to perform but gets his wish later on. |
| 16 | 84 | Stephanie Gets Framed | 1991-01-25 | 30 | Stephanie gets new glasses but she's afraid to get teased by her classmates. |
| 17 | 85 | A Fish Called Martin | 1991-02-01 | 30 | Michelle gets a new fish named Martin. Rebecca has the family practice square dancing for the wedding. |
| 18 | 86 | The Wedding (1) | 1991-02-08 | 30 | Jesse and Rebecca prepare for their wedding. Jesse goes skydiving. |
| 19 | 87 | The Wedding (2) | 1991-02-15 | 30 | Jesse and Rebecca get married. |
| 20 | 88 | Fuller House | 1991-02-22 | 30 | Jesse and Rebecca move in. |
| 21 | 89 | The Hole-in-the-Wall Gang | 1991-03-01 | 30 | D.J. is tired of Stephanie copying her so they argue and put a hole in the wall in Danny's room. Jesse is fixing up the attic for his new home. |
| 22 | 90 | Stephanie Plays the Field | 1991-03-08 | 30 | Stephanie plays little league and has a crush on a player that is playing against her team. |
| 23 | 91 | Joey Goes Hollywood | 1991-03-29 | 30 | When Joey leaves for Los Angeles to begin filming his new television series with a prolific actor, the rest of the Tanner family decides to join him. |
| 24 | 92 | Girls Just Wanna Have Fun | 1991-04-01 | 30 | D.J. wants to get to know a boy more. Danny and Jesse compete a game of pool. |
| 25 | 93 | The Graduates | 1991-04-26 | 30 | D.J. and Michelle graduate. Stephanie wants a small graduation because she was the only one that didn't have on. Jesse host Michelle's graduation ceremony. |
| 26 | 94 | Rock the Cradle | 1991-05-03 | 30 | Rebecca has a big announcement to make while Jesse's career could be taking off. |
Season 5
| Episode No. | No. Overall | Title | Airdate | Runtime | Summary |
| --- | --- | --- | --- | --- | --- |
| 1 | 95 | Double Trouble | 1991-09-17 | 30 | Jesse and Rebecca finds out that they are having twins. Michelle struggles her first day at school. |
| 2 | 96 | Matchmaker Michelle | 1991-09-24 | 30 | Michelle tried to have Danny and her teacher to be together. |
| 3 | 97 | Take My Sister, Please | 1991-10-01 | 30 | D.J. wants her own room, Michelle also wants her own room, so what happens to Stephanie? Jesse and Rebecca host a lamaze class at home. |
| 4 | 98 | Oh Where, Oh Where Has My Little Girl Gone? | 1991-10-08 | 30 | D.J. has a small mega-crisis and Danny is concerned why D.J. won't talk to him about it. |
| 5 | 99 | The King and I | 1991-10-15 | 30 | Jesse is overwhelmed with his music career. He meets an Elvis impersonator that helps him calm down. |
| 6 | 100 | The Legend of Ranger Joe | 1991-10-22 | 30 | Joey gets a dream job of playing Ranger Joe from his favorite kiddie show. |
| 7 | 101 | The Volunteer | 1991-10-29 | 30 | D.J. volunteers at a nursing home. Jesse and Rebecca challenge each other. |
| 8 | 102 | Gotta Dance | 1991-11-05 | 30 | Stephanie wants to do dance full time but has a change of heart when she realizes it took her away from family gatherings. |
| 9 | 103 | Happy Birthday, Babies (1) | 1991-11-12 | 30 | It's Michelle's 5th birthday. The family looks back of her life. |
| 10 | 104 | Happy Birthday, Babies (2) | 1991-11-12 | 30 | Rebecca goes into labor at Michelle's party. Jesse goes into surgery. |
| 11 | 105 | Nicky and/or Alexander | 1991-11-19 | 30 | Jesse can't tell who's Nicky and who's Alex. |
| 12 | 106 | Bachelor of the Month | 1991-11-26 | 30 | Danny becomes Bachelor of the Month. He meets Vicky for the first time. Jesse and Rebecca are on diaper duties. |
| 13 | 107 | Easy Rider | 1991-12-03 | 30 | Michelle decides that she wants to learn how to ride a two-wheel bike with out training wheels. she asks her dad for help but he has to spend the day with co-star Vicky so that they can plan their week. However, all they can talk about is the kiss they shared the week before. Meanwhile Joey offers to help Michelle learn to ride, and she agrees, but he uses the classic technique of letting go, and Michelle falls into a bush. She yells at him and says that she cant trust him anymore. So when they get home Joey, as Bulwinkle, says that he can help her clean her scrape. ... |
| 14 | 108 | Sisters in Crime | 1991-12-17 | 30 | D.J.'s boyfriend Steve comes around and she takes her sisters with her and got in trouble. |
| 15 | 109 | Play It Again, Jess | 1992-01-07 | 30 | Jesse wants to make money for his family while Rebecca wants him home to take care of the boys. |
| 16 | 110 | Crushed | 1992-01-14 | 30 | Stephanie is celebrating her tenth birthday with her friends. When Danny surprises her with a special serenade by her favorite singer, Stephanie decides to start making wedding plans. However, when she finds out that DJ also has a crush on Tommy, she decides to embarrass DJ by sharing embarrassing pictures when they return from sightseeing around the city. |
| 17 | 111 | Spellbound | 1992-01-28 | 30 | Stephanie is studying for a school-wide spelling bee. When she gets eliminated in the first round, Stephanie gets a lesson in humility from the eventual winner and some words of advice from her father. Meanwhile, Michelle gets overwhelmed when everybody starts using different teaching methods to help her learn how to read. |
| 18 | 112 | Too Much Monkey Business | 1992-02-11 | 30 | Danny's sister comes to town with a monkey. The monkey seems to have a crush on Jesse. |
| 19 | 113 | The Devil Made Me Do It | 1992-02-18 | 30 | When Michelle's disobedience lands her in the doghouse, the little bow-wow in her wants to bite back. Meanwhile, D.J. plays buffer between a bickering Stephanie and Kimmy. |
| 20 | 114 | Driving Miss D.J. | 1992-02-25 | 30 | D.J. learns how to drive. |
| 21 | 115 | Yours, Mine and Ours | 1992-03-03 | 30 | Jesse and Becky disagree on how to raise Nicky and Alex. |
| 22 | 116 | Trouble with Danny | 1992-03-17 | 30 | Danny is overzealous about spring cleaning. |
| 23 | 117 | Five's a Crowd | 1992-03-31 | 30 | D.J's on a date with a band member and the guys join in. |
| 24 | 118 | Girls Will Be Boys | 1992-04-28 | 30 | Teddy doesn't want to play with girls anymore so Michele decides to become a boy. |
| 25 | 119 | Captain Video (1) | 1992-05-05 | 30 | Jesse has a chance to make a music video of Forever. D.J. tries to get Danny to let her go to Spain. |
| 26 | 120 | Captain Video (2) | 1992-05-12 | 30 | Jesse makes the video of Forever. Danny allows D.J. to go to Spain. |
Season 6
| Episode No. | No. Overall | Title | Airdate | Runtime | Summary |
| --- | --- | --- | --- | --- | --- |
| 1 | 121 | Come Fly with Me | 1992-09-22 | 30 | D.J. comes home from Spain and announces she's got a surprise for the family. |
| 2 | 122 | The Long Goodbye | 1992-09-29 | 30 | Michelle and Danny both mourn their long-distance relationships. |
| 3 | 123 | Road to Tokyo | 1992-10-06 | 30 | Jesse's music career takes off in Toyko but he has a change of heart about touring. |
| 4 | 124 | Radio Days | 1992-10-13 | 30 | Jesse and Joey get a job on a radio show. |
| 5 | 125 | Lovers and Other Tanners | 1992-10-20 | 30 | DJ's responsibilities take a back seat as her relationship with Steve escalates. |
| 6 | 126 | Educating Jesse | 1992-10-27 | 30 | When DJ's high school plans to do a stay in school campaign and she turns to her family for help in making it a success, Jesse tries to keep the fact that he's a high school dropout a secret. |
| 7 | 127 | Trouble in Twin Town | 1992-11-10 | 30 | Becky's snobby cousins come to town to enter their daughters in a twin contest; Jesse is determined to show up Dick Donaldson and enters Nicky and Alex as well. Meanwhile, at the contest, Stephanie meets twin boys and pretends she's a twin to be with them. |
| 8 | 128 | The Play's the Thing | 1992-11-17 | 30 | Michelle thinks she's got the lead role of her first grade play in the bag when Jesse and Joey volunteer as directors and Stephanie signs on as choreographer. But when a more talented classmate auditions and the guys give the role to him, Michelle turns bitter. Meanwhile, Steve gets ticked off with DJ, who has gotten in the habit of speaking on his behalf. |
| 9 | 129 | Nice Guys Finish First | 1992-11-24 | 30 | Joey in a charity hockey game. |
| 10 | 130 | I'm Not D.J. | 1992-12-01 | 30 | Stephanie wants to her own life choices and not the times when D.J. first got them. |
| 11 | 131 | Desiging Mothers | 1992-12-08 | 30 | Danny meets Vicky's mom and things don't go well... |
| 12 | 132 | A Very Tanner Christmas | 1992-12-15 | 30 | Jesse has a surprise for Rebecca, D.J. and Steve argue, Vicky surprises Danny. |
| 13 | 133 | The Dating Game | 1993-01-05 | 30 | Both Joey and Stephanie try to turn friendly dinners into romantic first dates: Josh takes Stephanie out for pizza, and Joey invites his boss, Alison, to the house for dinner. |
| 14 | 134 | Birthday Blues | 1993-01-19 | 30 | DJ has spent so much time getting ready to celebrate her six month anniversary with Steve that she completely forgets about Kimmy's 16th birthday. As a result, she rushes through planning a sweet sixteen party for her, where the only guests are the Tanner family and Gail. |
| 15 | 135 | Be True to Your Pre-School | 1993-01-26 | 30 | When a friend and his family comes over to help Jesse fix his motorcycle, he starts driving Becky crazy by focusing on getting the twins prepared for getting accepted to an elite pre-school. Meanwhile, Danny panics when Kimmy arrives with news that she just go her license and would like DJ to go with her on a celebratory joy ride. |
| 16 | 136 | The Heartbreak Kid | 1993-02-09 | 30 | Michelle mistakes Steve's friendliness for romantic love. Jesse has trouble with his new computer. |
| 17 | 137 | Silence is Not Golden | 1993-02-16 | 30 | A classmate of Stephanie has a secret. |
| 18 | 138 | Please Don't Touch the Dinosaur | 1993-02-23 | 30 | Jesse and Danny both get volunteered to take Michelle's class on a field trip to the museum. Jesse's rowdier bunch of kids cause trouble and end up destroying a dinosaur skeleton. Meanwhile, Stephanie and D.J. get into an argument over who owns a baseball card worth $2,000. |
| 19 | 139 | Subterranean Graduation Blues | 1993-03-02 | 30 | Jesse graduates high school in a subway. |
| 20 | 140 | Grand Gift Auto | 1993-03-16 | 30 | Joey gave D.J. a car for her birthday but didn't know it was a stolen car. |
| 21 | 141 | Room for One More | 1993-04-06 | 30 | Jesse and Rebecca talk about maybe have more kids. |
| 22 | 142 | Prom Night | 1993-05-04 | 30 | Prom Night brings some trouble for D.J. and Steve. |
| 23 | 143 | The House Meets the Mouse (1) | 1993-05-11 | 30 | The Tanners goes to Disney World! Michelle becomes princess for the day. |
| 24 | 144 | The House Meets the Mouse (2) | 1993-05-18 | 30 | Vicky and Steve joins the Tanners at Disney World. Danny has a question to ask Vicky. |
Season 7
| Episode No. | No. Overall | Title | Airdate | Runtime | Summary |
| --- | --- | --- | --- | --- | --- |
| 1 | 145 | It Was a Dark and Stormy Night | 1993-09-14 | 30 | Steve tells a scary story to the kids at camp. Nicky and Alex don't want to sleep in their beds. |
| 2 | 146 | The Apartment | 1993-09-21 | 30 | After hearing surprising news that a classmate of DJ and Kimmy is married and having a baby, Danny jumps to the wrong conclusion after DJ accidentally breaks curfew and spends the night at Steve's new apartment. |
| 3 | 147 | Wrong-Way Tanner | 1993-09-28 | 30 | Joey is the new coach of Michelle's soccer team. While not being very good, Michelle was having fun until she accidentally scored a goal for the opposing team and several teammates gave her hard time for it. Just when she was going to give playing another chance, Stephanie shows the family a video she made of her family in their not so shining moments, and Michelle does her best to not the jokes her team made get to her. |
| 4 | 148 | Tough Love | 1993-10-05 | 30 | Jesse and Rebecca gets tough with the boys. |
| 5 | 149 | Fast Friends | 1993-10-12 | 30 | Stephanie meets new friends, but soon feels pressured to smoke. Jesse and Joey host a radio show called Teen Talk; or is it Yakkin' With Youth? |
| 6 | 150 | Smash Club: The Next Generation | 1993-10-19 | 30 | Jesse is surprised to learn that he has inherited an old night club where his band used to play. But he soon learns that reopening the run-down building for a new generation takes more than just good ideas. |
| 7 | 151 | High Anxiety | 1993-10-26 | 30 | Michelle wants to be treated like a grown-up. |
| 8 | 152 | Another Opening, Another No Show | 1993-11-02 | 30 | Jesse opens the Smash Club and then he goes missing. |
| 9 | 153 | The Day of the Rhino | 1993-11-09 | 30 | Michelle and Denise confront Rigby the Rhino. Vicky, Rebecca, D.J. put a test on the guys. |
| 10 | 154 | The Prying Game | 1993-11-16 | 30 | Stephanie and Kimmy resort to snooping around Steve's apartment when they suspect that he's cheating on DJ with another girl. Meanwhile, Jesse, Joey, and Danny tape an infomercial to sell a hair care accessory that Jesse invented, which ends in chaos. |
| 11 | 155 | The Bicycle Thief | 1993-11-23 | 30 | Michelle believes her bike was stolen. |
| 12 | 156 | Support Your Local Parents | 1993-11-30 | 30 | Jesse and Becky are concerned that Nicky and Alex won't socialize with other kids, and attend a parent support group. In the meantime, Stephanie and Michelle learn D.J. has received a traffic ticket and request full access to her wardrobe or they'll tell Danny. |
| 13 | 157 | The Perfect Couple | 1993-12-14 | 30 | Danny, Jesse, Rebecca, D.J. and Steve go on at dating show and Joey's the host. |
| 14 | 158 | Is It True About Stephanie? | 1994-01-04 | 30 | After Stephanie makes a date with Gia's crush, Gia spreads a nasty rumor, prompting Stephanie to fight back with a prank of her own. Meanwhile, Danny's behavior after his breakup with Vicky makes the rest of the family wonder if he's cracking up. |
| 15 | 159 | The Test | 1994-01-11 | 30 | D.J. is nervous about her SAT test. |
| 16 | 160 | Joey's Funny Valentine | 1994-01-25 | 30 | Joey thinks he has found his dream girl, comic Roxy Mardin, But she turns out to be a nightmare. |
| 17 | 161 | The Last Dance | 1994-02-08 | 30 | During his visit to San Francisco, Jesse's beloved grandfather, Papouli, dies in his sleep. Jesse and Michelle are both devastated as they try to come to terms with his death. |
| 18 | 162 | Kissing Cousins | 1994-02-15 | 30 | Jesse's greek cousin comes to visit and scams everyone. |
| 19 | 163 | Love on the Rocks | 1994-03-01 | 30 | D.J. and Steve break up. |
| 20 | 164 | Michelle a la Cart | 1994-03-15 | 30 | Michelle joins a kiddie car race. |
| 21 | 165 | Be Your Own Best Friend | 1994-04-05 | 30 | Michelle's friends don't want to be her best friend so she chose Comet to be her best friend. |
| 22 | 166 | A Date with Fate | 1994-05-03 | 30 | Danny's date and D.J.'s date meet and become attracted to each other. Nicky and Alex learn a Mother's Day song. |
| 23 | 167 | Too Little Richard Too Late | 1994-05-10 | 30 | To help try and save the art program at Michelle's school, Joey runs for president of the PTA. Little Richard guest stars as Denise's uncle and performs at Joey's pre-election rally. |
| 24 | 168 | A House Divided | 1994-05-17 | 30 | The family wants their own space. |
Season 8
| Episode No. | No. Overall | Title | Airdate | Runtime | Summary |
| --- | --- | --- | --- | --- | --- |
| 1 | 169 | Comet's Excellent Adventure | 1994-09-27 | 30 | Comet, the dog, runs away. The Rippers no longer want Jesse in their band. D.J. ends a relationship with a rich boyfriend. |
| 2 | 170 | Breaking Away | 1994-10-04 | 30 | Nicky and Alex have their first day at Preschool. Jesse and Rebecca have a hard time letting go. |
| 3 | 171 | Making Out is Hard to Do | 1994-10-11 | 30 | Stephanie friend's Gia has a party at her house. |
| 4 | 172 | I've Got a Secret | 1994-10-18 | 30 | Michelle gets in trouble with her friends when she accidentally tells Danny about their secret club. Feeling bad, he tries to get her back in their good graces. When DJ finds out that Kimmy starts dating Nelson, she gets jealous and tries to break them up. Jesse and Rebecca agree to tell one another about their past loves. |
| 5 | 173 | To Joey, with Love | 1994-10-25 | 30 | Joey substitute Michelle's class. Jesse auditions new band members. |
| 6 | 174 | You Pet It, You Bought It | 1994-11-01 | 30 | Michelle buys a donkey. |
| 7 | 175 | On the Road Again | 1994-11-08 | 30 | Jesse goes on the road with his new band. Danny not happy about D.J. new romance. |
| 8 | 176 | Claire and Present Danger | 1994-11-22 | 30 | Danny asks the mother of Stephanie's friend Gia out on a date--causing Michelle to rebel. Joey is surprised when the French woman he asked out on a date arrives with her husband. Jesse is nervous about his first appearance with his new band. |
| 9 | 177 | Stephanie's Wild Ride | 1994-11-29 | 30 | Stephanie and Gia get in the car with two boys that they have just met. |
| 10 | 178 | Under the Influence | 1994-12-06 | 30 | Kimmy and D.J. goes to a college party. Joey and Jesse teach Nicky and Alex about forgiveness. |
| 11 | 179 | Arrest Ye Merry Gentlemen | 1994-12-13 | 30 | Michelle wants to return the present that everyone hates. |
| 12 | 180 | D.J.'s Choice | 1995-01-03 | 30 | D.J. have to make a choice between Nelson and Viper. |
| 13 | 181 | The Producer | 1995-01-10 | 30 | Rebecca is name the new producer at Wake Up San Franscisco. D.J. and Stephanie bet on each other on sweets. |
| 14 | 182 | Super Bowl Fun Day | 1995-01-25 | 30 | Michelle's class has a field trip but Joey wants to watch the Super Bowl. |
| 15 | 183 | My Left and Right Foot | 1995-01-31 | 30 | Michelle's afraid her feet will grow larger. |
| 16 | 184 | Air Jesse | 1995-02-07 | 30 | Jesse learns to play basketball with Kareem abdul Jabber. |
| 17 | 185 | Dateless in San Francisco | 1995-02-14 | 30 | A valentine episode. |
| 18 | 186 | We Got the Beat | 1995-02-21 | 30 | Stephanie and friends form a girl group band. |
| 19 | 187 | Taking the Plunge | 1995-02-28 | 30 | Kimmy wants to marry her plumber boyfriend. |
| 20 | 188 | Up on the Roof | 1995-03-14 | 30 | Kimmy and D.J. pull a prank on their high school principal. |
| 21 | 189 | Leap of Faith | 1995-03-21 | 30 | Rebecca wants to go bungee jumping and Jesse is not happy. |
| 22 | 190 | All Stood Up | 1995-04-04 | 30 | Stephanie gets stood up by a classmate. |
| 23 | 191 | Michelle Rides Again (1) | 1995-05-23 | 30 | Michelle falls off her horse after riding. |
| 24 | 192 | Michelle Rides Again (2) | 1995-05-23 | 30 | Michelle regains her memory. Kimmy has a surprise for D.J. |
Series Cast
| | | | |
| --- | --- | --- | --- |
| | Ashley Olsen | as Michelle Elizabeth Tanner | |
| | Mary-Kate Olsen | as Michelle Elizabeth Tanner | |
| | Bob Saget | as Daniel Ernest "Danny" Tanner | |
| | Candace Cameron Bure | as Donna Jo "D.J." Margaret Tanner | |
| | John Stamos | as Jesse Katsopolis | |
| | Dave Coulier | as Joseph Alvin "Joey" Gladstone | |
| | Jodie Sweetin | as Stephanie Judith Tanner | |
| | Andrea Barber | as Kimberly Louise "Kimmy" Gibbler | |
| | Lori Loughlin | as Rebecca Donaldson-Katsopolis | |
| | Blake Tuomy-Wilhoit | as Nicholas "Nicky" Katsopolis | |
| | Dylan Tuomy-Wilhoit | as Alexander "Alex" Katsopolis | |
| | Scott Weinger | as Steve Hale | |
Series Crew
| | Position | Name |
| --- | --- | --- |
| | Co-Executive Producer | Ellen Guylas |
| | Supervising Producer | Ellen Guylas |
| | Executive Producer | Thomas L. Miller |
| | Executive Producer | Robert L. Boyett |
| | Creator | Jeff Franklin |
| | Executive Producer | Jeff Franklin |
| | Co-Executive Producer | Dennis Rinsler |
| | Executive Producer | Dennis Rinsler |
| | Supervising Producer | Dennis Rinsler |
| | Co-Executive Producer | Don VanAtta |
| | Supervising Producer | Ken Hecht |
| | Supervising Producer | Bob Sand |
| | Supervising Producer | Bob Fraser |
| | Supervising Producer | Rob Dames |
| | Co-Executive Producer | Marc Warren |
| | Executive Producer | Marc Warren |
| | Supervising Producer | Marc Warren |
Related News
TVMaze