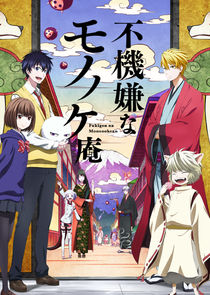 Ashiya has spent the first seven days of high school stuck in the infirmary because of a youkai attaching itself to him. He ends up asking the owner of a small tea room called the "Mononokean" for help. This is a tale involving the very morose owner of Mononokean guiding the youkai that happened to wander into this world go to the next world.
Series Overview
Rating
imDb Rating: 7.1 (109 Votes)
Metascore: N/A
Plot
The start of Hanae Ashiya's high school career has not been easy-he has spent all of the first week in the infirmary, and his inexplicable condition is only getting worse. The cause of his ...
Details
Rated: N/A
Released: 28 Jun 2016
Runtime: N/A
Genre: Animation
Director: N/A
Writer: N/A
Actors: Amber Lee Connors, Aaron Dismuke, Jason Liebrecht, Jun'ichi Suwabe
Language: Japanese
Country: Japan
Awards: N/A
Total Seasons: 2
Previous Episode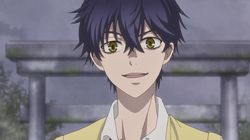 True Intentions
Episode 2x13; Mar 30, 2019
When Haruitsuki arrived at a shrine, Hanae is possessed by a spider-like yôkai Sasa. She has been sealed by Sakae, that's why she gets mad at Haruitsuki for having golden eyes and golden hair just like him.
Previous Episodes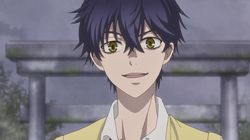 2x13: True Intentions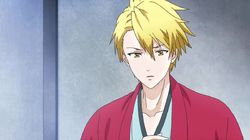 2x12: The Cobweb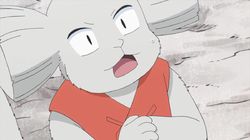 2x11: The Return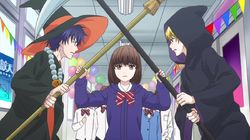 2x10: The Messenger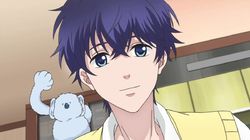 2x9: The Shadow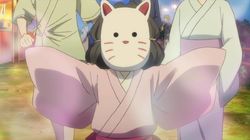 2x8: The Removal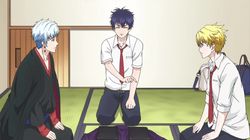 2x7: The Dabbler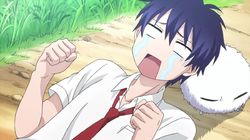 2x6: The Seedling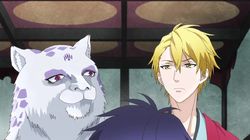 2x5: The Tiger

View All Episodes
Cast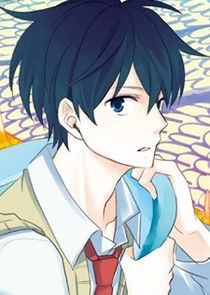 Yûki Kaji as Hanae Ashiya
Junichi Suwabe as Rippou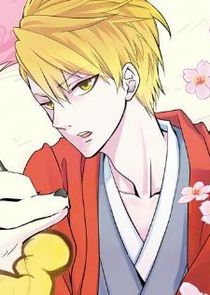 Tomoaki Maeno as Haruitsuki Abeno
Yōko Hikasa as Koura
Chinami Hashimoto as Shizuku
Ikue Ohtani as Yahiko
View Full Cast
Skip to:
Season 1
| Episode No. | No. Overall | Title | Airdate | Runtime | Summary |
| --- | --- | --- | --- | --- | --- |
| 1 | 1 | The Beginning | 2016-06-28 | 25 | The day before he begins attending high school, Ashiya Hanae becomes possessed by a strange fuzzy yokai. Being possessed causes him to fall ill, and while spending the start of his high school life repeatedly making trips to the nurse's office, he comes across the contact information of the Mononokean, which specializes in exorcising yokai, and decides to call them. When Ashiya finally visits the Mononokean, he meets the morose master Abeno Haruitsuki. |
| 2 | 2 | The Ant | 2016-07-05 | 25 | When Ashiya begins working part time at the Mononokean, the master Abeno impresses upon him that he should pretend not to see any yokai other than the Mononokean's clients. However, the kind-hearted Ashiya is unable to keep his word, and the yokai won't leave him alone. Based on their surprising strength and numbers, Abeno believes there must be a powerful demon serving as their leader. |
| 3 | 3 | Zenko | 2016-07-12 | 25 | After making friends with his classmates Saga and Fushimi, Ashiya believes the high school life he dreamed of may finally be his. But before he has the chance to enjoy his new life, he's instructed to go to a certain temple alone to find and return a yokai's lost possession. At the temple, Ashiya meets a girl named Fujiwara Zenko, and it seems the lost possession in question has something to do with Zenko's father, the head priest. |
| 4 | 4 | The Underworld | 2016-07-19 | 25 | When Ashiya hears that Abeno will be going to a pharmacist called the "Kiyakudo" in the Underworld, he asks to go with him. Though Abeno is reluctant to bring a human to the Underworld, he relents when the Mononokean suggests that Ashiya accompany him. Concerned for Ashiya, Abeno forbids him to travel in the Underworld alone, but Ashiya finds himself unable to keep his word again. |
| 5 | 5 | The Legislative Lake | 2016-07-26 | 25 | The Legislator, one of three influential figures of the Underworld, issues a rule that Abeno must bring Ashiya to see him. Unable to defy the Legislator's rules, Abeno is forced to pay a visit to him with Ashiya in tow. As Abeno hired Ashiya without informing the Legislator, he now seeks to determine for himself if Ashiya is truly worthy of being an employee of the Mononokean. What will the Legislator conclude? |
| 6 | 6 | The Ring | 2016-08-02 | 25 | Abeno is hired by a certain yokai to find a human woman's missing ring and return it to her. Unable to find the ring on his own, he gets Ashiya to help him look for it. During their search, Ashiya demonstrates a surprising talent. The ring is found, but when the time comes to return the ring to the woman, Ashiya and Abeno disagree over how they should return the lost ring to the woman |
| 7 | 7 | The Encounter | 2016-08-09 | 25 | When Ashiya and Abeno see Zenko at school again, she asks them for help with a particular yokai. Zenko was bitten by a strange dog-like animal a few days prior. However, ordinary people can't see the bite mark, and Zenko, who was previously unable to see yokai, has begun seeing strange things. While listening to her story, a fox yokai suddenly appears behind Ashiya and Abeno. The yokai appears to recognize Abeno, but Abeno doesn't recognize him at all. |
| 8 | 8 | The Wait | 2016-08-16 | 25 | Zenko arranges for Yahiko to help around the temple while he stays with her. Ashiya is relieved, but he soon runs into another yokai. The bird yokai Jomatsu is concerned for his heartbroken mistress Princess Anmo, who withdrew into an egg shell she made and hasn't come out for a long time. Jomatsu has been searching for the Mononokean so he can return to the Underworld with Princess Anmo still inside her egg. |
| 9 | 9 | The Marked Difference | 2016-08-23 | 25 | When Abeno is hired to exorcise a yokai by a human, he unenthusiastically heads to the client's house with Ashiya and Fuzzy. The girl who hired him is unable to see yokai but is interested in the occult and seems very interested in their work. Abeno asks Ashiya to watch the door while he works so nobody bothers him, but the girl's mother, who doesn't believe in the supernatural, begins asking Ashiya some nosy questions. |
| 10 | 10 | The Fool | 2016-08-30 | 25 | When Ashiya and Abeno smell a yokai on the potatoes Yahiko has been sneaking, they head to the farm where they were grown. There they encounter a yokai calling himself Nobou. Nobou has been attempting to leave the farm, but each time he does, he is enveloped in a strange smoke, forced to witness the events of his past, and returns to where he started. Nobou asked to be exorcised so he can leave the farm, but Abeno notices something about the situation. |
| 11 | 11 | The Purple Sun | 2016-09-06 | 25 | A yokai worshipped as a kami by humans and known as Okina-sama to other yokai comes to the Mononokean with a request: to send the blind yokai Tomori back to the Underworld. After hearing Okina's story, Abeno and Ashiya immediately head to see Tomori. However, upon seeing how Tomori longs to once again see the sights of the Underworld, he tries to see what he can do before Tomori is returned to the Underworld. |
| 12 | 12 | The Separation | 2016-09-13 | 25 | Abeno visits the Legislator to inform him that Ashiya is no longer working for the Mononokean. As Abeno rarely comes to visit without his presence being requested, the curious Legislator asks why, but when he hears what Abeno has to say... Meanwhile, Ashiya stops by the Kiyakudo when he hears from Shizuku, where he runs into the yokai Big Boss Scree, a yokai he previously exorcised, and his children. When they hear that Ashiya is in trouble... |
| 13 | 13 | The End | 2016-09-20 | 25 | Reunited with the yokai he and Ashiya exorcised together, Abeno realizes the Mononokean still needs Ashiya. Abeno suddenly misses him, and with the help of the yokai, he decides to give his idea a try. Meanwhile, Ashiya wonders if the reason Abeno has been absent from school so much is because he's busy exorcising yokai and decides to check out the shrine in the mountains Yahiko mentioned. |
Season 2
| Episode No. | No. Overall | Title | Airdate | Runtime | Summary |
| --- | --- | --- | --- | --- | --- |
| 1 | 14 | The Limb Screen | 2019-01-05 | 30 | Abeno Haruitsuki, his employee Ashiya Hanae, and Fuzzy travel to the Underworld to perform a job for the Legislator. Together they help the Legislator with his work, but when Ashiya makes a mistake, he ends up delivering a document to the Executive, one of the top three individuals who govern the Underworld with the Legislator. Who is the Executive? |
| 2 | 15 | The Tail | 2019-01-12 | 30 | Ashiya is sent to deliver a scroll to the Executive at the Legislator's request. On the way, Ashiya runs into a yokai who looks like a giant beast. He attempts to flee, but when he learns the yokai is more considerate than he looks, he is relieved. After finding a lost object for the yokai, Ashiya hitches a ride on the back of the yokai to the Executive's Birdcage, since they happen to be going to the same place. |
| 3 | 16 | Greetings | 2019-01-19 | 30 | A yokai named Egen is scheduled to visit the mundane world. Egen, who dreams of establishing a school in the Underworld, will be observing Abeno and Ashiya's high school for a limited time. Ashiya does his best to help Egen. However, Abeno's foul mood leaves Ashiya bewildered. There's something bothering Abeno about Egen's visit, but Ashiya is completely unaware of what that is. |
| 4 | 17 | The Mortar | 2019-01-26 | 30 | Innocent fox yokai Yahiko finds a cute little yokai in the mountains. Yahiko brings the yokai home and names her Kinako. Yahiko dotes on Kinako, and she grows fond of him. However, Kinako is too weak to remain in the mundane world and will eventually disappear. Wanting to save Kinako, Yahiko asks Abeno and Ashiya to exorcise her, but Kinako and Yahiko find themselves at odds when she refuses to go without Yahiko, but Yahiko can't return to the Underworld. Ashiya suggests a compromise... |
| 5 | 18 | The Tiger | 2019-02-02 | 30 | Framed for robbery, Fuzzy is taken to "White Sand Prison," the residence of the Justice, another one of the Underworld's top three like the Legislator. Ashiya, who has come to the Underworld with Abeno to argue for Fuzzy's innocence, is shocked to discover the Justice's surprising true identity. Meanwhile, Abeno realizes another yokai is involved in the incident: the Executive, another one of the top three. The human-hating Executive is very displeased that a human is working for the Mononokean, a shop that has deep ties to the Underworld. And through the Executive's scheming, Ashiya and the Executive come face to face... |
| 6 | 19 | The Seedling | 2019-02-09 | 30 | Ashiya's friends Saga and Fushimi invite Ashiya and Abeno on the photography club's overnight trip. Since the incident with the Executive, Ashiya has been able to detect yokai at a distance. However, he still hasn't mastered that skill, so Abeno uses the overnight trip to develop Ashiya's detection ability. Yahiko is invited along to help, but a prank he pulls on Ashiya draws out another one of his latent powers! |
| 7 | 20 | The Dabbler | 2019-02-16 | 30 | The Legislator suddenly shows up at the Mononokean. Angered by the Executive's harsh treatment of his subordinate and employee of the Mononokean, Ashiya, he has made a bet with the Executive and wagered Ashiya's banishment from the Underworld. However, Ashiya himself is hesitant about re-entering the Underworld... Meanwhile, Abeno and Ashiya's classmate Fujiwara Zenko's priest father has been hired by the president of the neighborhood association to investigation a location where a ghost has allegedly appeared. |
| 8 | 21 | The Removal | 2019-02-23 | 30 | "For just one day, I want to become human and dance with them at the bon festival dance." Ashiya and Zenko bring yokai Keshi to the Mononokean where they work together with Abeno to disguise her as a human so they can enjoy the Bon festival dance together. After granting Keshi's wish and sending her back to the Underworld, Abeno collapses from exhaustion and falls asleep. Abeno had just finished a job for the Executive, which he kept secret from Ashiya. Believing it's his own fault Abeno pushed himself beyond his limits, Ashiya feels responsible and worries for Abeno's wellbeing. |
| 9 | 22 | The Shadow | 2019-03-02 | 30 | Hanae's mother Nara felt sick because of a yôkai. She gets energy back after Hanae pulls it apart from her back. She tells him that there were some incidents like this with Hanae's father Sakae when they were young. |
| 10 | 23 | The Messenger | 2019-03-09 | 30 | Yahiko came to the annual festival in high school after Zenko. Haruitsuki takes him out to a mountain to play hide and seek, because Yahiko plays pranks. And then, he gets a clue to Sakae from Yahiko. |
| 11 | 24 | The Return | 2019-03-16 | 30 | Haruitsuki and Hanae have to send bird-like yôkai brothers to Kakuriyo at the request of their foster mother Komon, however, the youngest brother has never flown. |
| 12 | 25 | The Cobweb | 2019-03-23 | 30 | Haruitsuki sneaks into the Justice's storage warehouse to search for pieces of information about Sakae. Meanwhile, Yahiko tells Hanae that he knew Sakae. |
| 13 | 26 | True Intentions | 2019-03-30 | 30 | When Haruitsuki arrived at a shrine, Hanae is possessed by a spider-like yôkai Sasa. She has been sealed by Sakae, that's why she gets mad at Haruitsuki for having golden eyes and golden hair just like him. |
Series Cast
| | | | |
| --- | --- | --- | --- |
| | Yûki Kaji | as Hanae Ashiya | |
| | Junichi Suwabe | as Rippou | |
| | Tomoaki Maeno | as Haruitsuki Abeno | |
| | Yōko Hikasa | as Koura | |
| | Chinami Hashimoto | as Shizuku | |
| | Ikue Ohtani | as Yahiko | |
| | Ayahi Takagaki | as Zenko Fujiwara | |
Related News
TVMaze