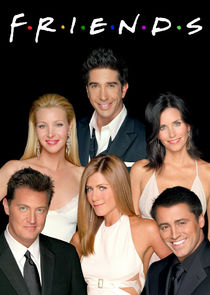 Six young (20-something) people from New York City (Manhattan), on their own and struggling to survive in the real world, find the companionship, comfort and support they get from each other to be the perfect antidote to the pressures of life.
This average group of buddies goes through massive mayhem, family trouble, past and future romances, fights, laughs, tears and surprises as they learn what it really means to be a friend.
Series Overview
Rating
imDb Rating: 8.9 (703,193 Votes)
Metascore: N/A
Plot
Follows the personal and professional lives of six twenty to thirty-something-year-old friends living in Manhattan.
Details
Rated: TV-14
Released: 22 Sep 1994
Runtime: 22 min
Genre: Comedy, Romance
Director: N/A
Writer: David Crane, Marta Kauffman
Actors: Jennifer Aniston, Courteney Cox, Lisa Kudrow, Matt LeBlanc
Language: English, Dutch, Italian, French
Country: USA
Awards: Won 1 Golden Globe. Another 68 wins & 211 nominations.
Total Seasons: 10
Previous Episode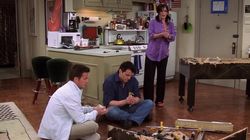 The Last One (2)
Episode 10x18; May 06, 2004
Ross and Phoebe chase Rachel to the airport, but end up at the wrong one. They narrowly make it to the right airport, where Ross declares his love for Rachel, but she gets on the plane anyway.
Previous Episodes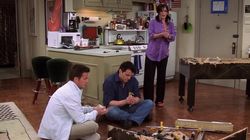 10x18: The Last One (2)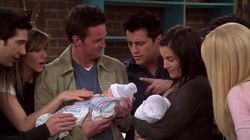 10x17: The Last One (1)


10x16: The One With Rachel's Going Away Party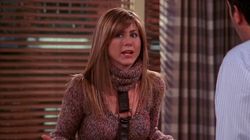 10x15: The One Where Estelle Dies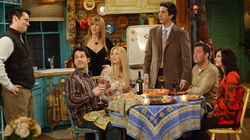 10x14: The One With Princess Consuela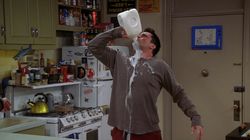 10x13: The One Where Joey Speaks French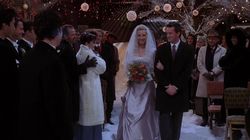 10x12: The One With Phoebe's Wedding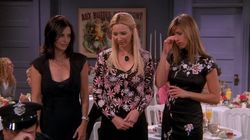 10x11: The One Where the Stripper Cries


10x10: The One Where Chandler Gets Caught

View All Episodes
Cast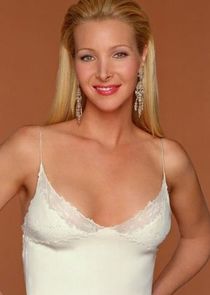 Lisa Kudrow as Phoebe Buffay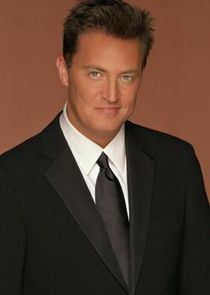 Matthew Perry as Chandler Bing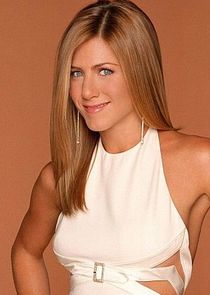 Jennifer Aniston as Rachel Green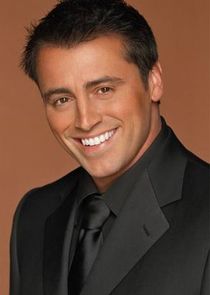 Matt LeBlanc as Joey Tribbiani
Courteney Cox as Monica Geller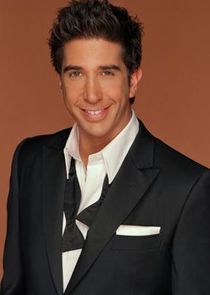 David Schwimmer as Ross Geller
View Full Cast
Recent News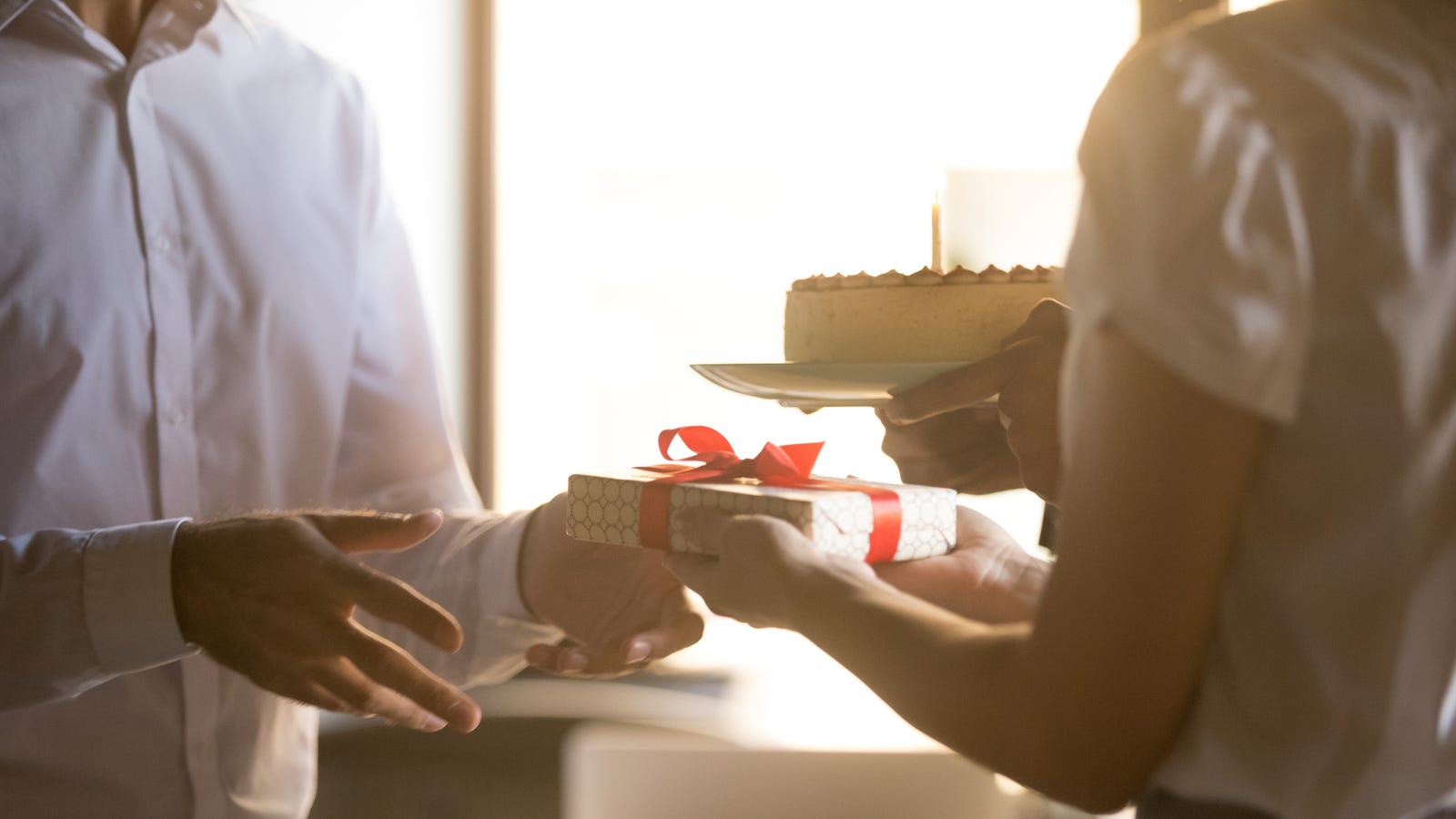 How to Choose the Best Gifts for Your Friends
It feels great to buy someone something they specifically want, while still keeping it a surprise. If you're trying to find the perfect gift for a friend or colleague, the answer is in your chats, emails, and social media: search their messages for the phrase…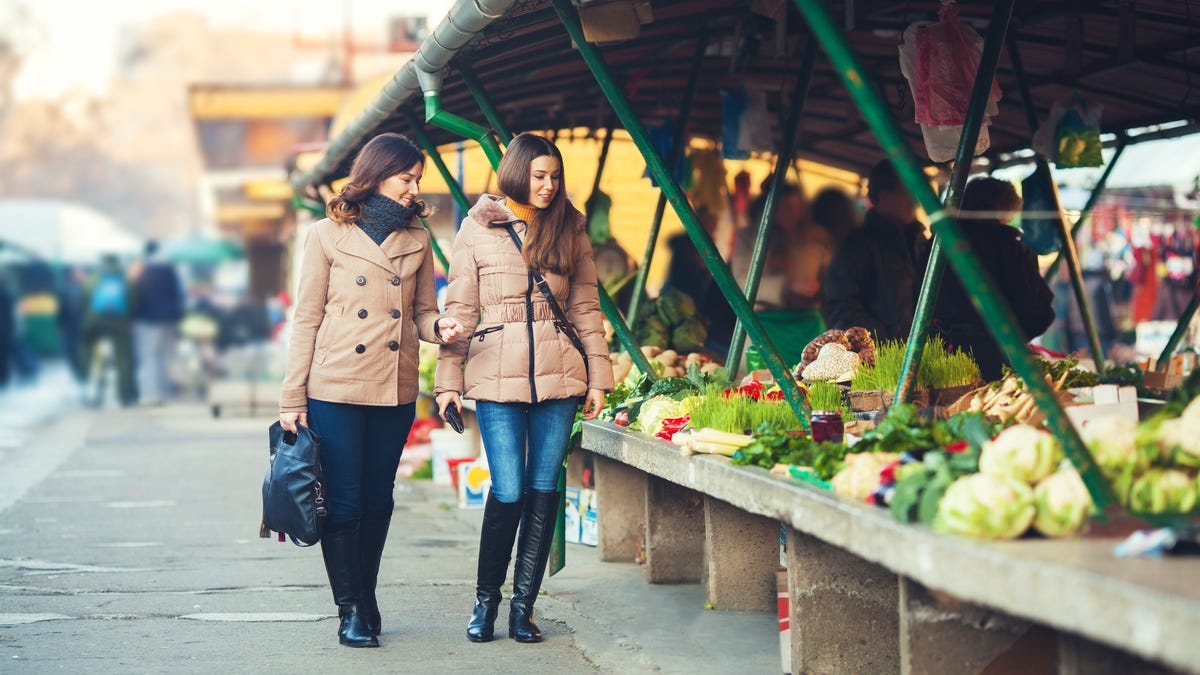 Spend More Time With Friends By Combining Errands
If you're of a certain age, you probably remember how much fun it was to wander the mall with your friends. Today, your shopping trips may be more about groceries and home fixtures and sale-rack winter coats—but that doesn't mean you can't invite your friends…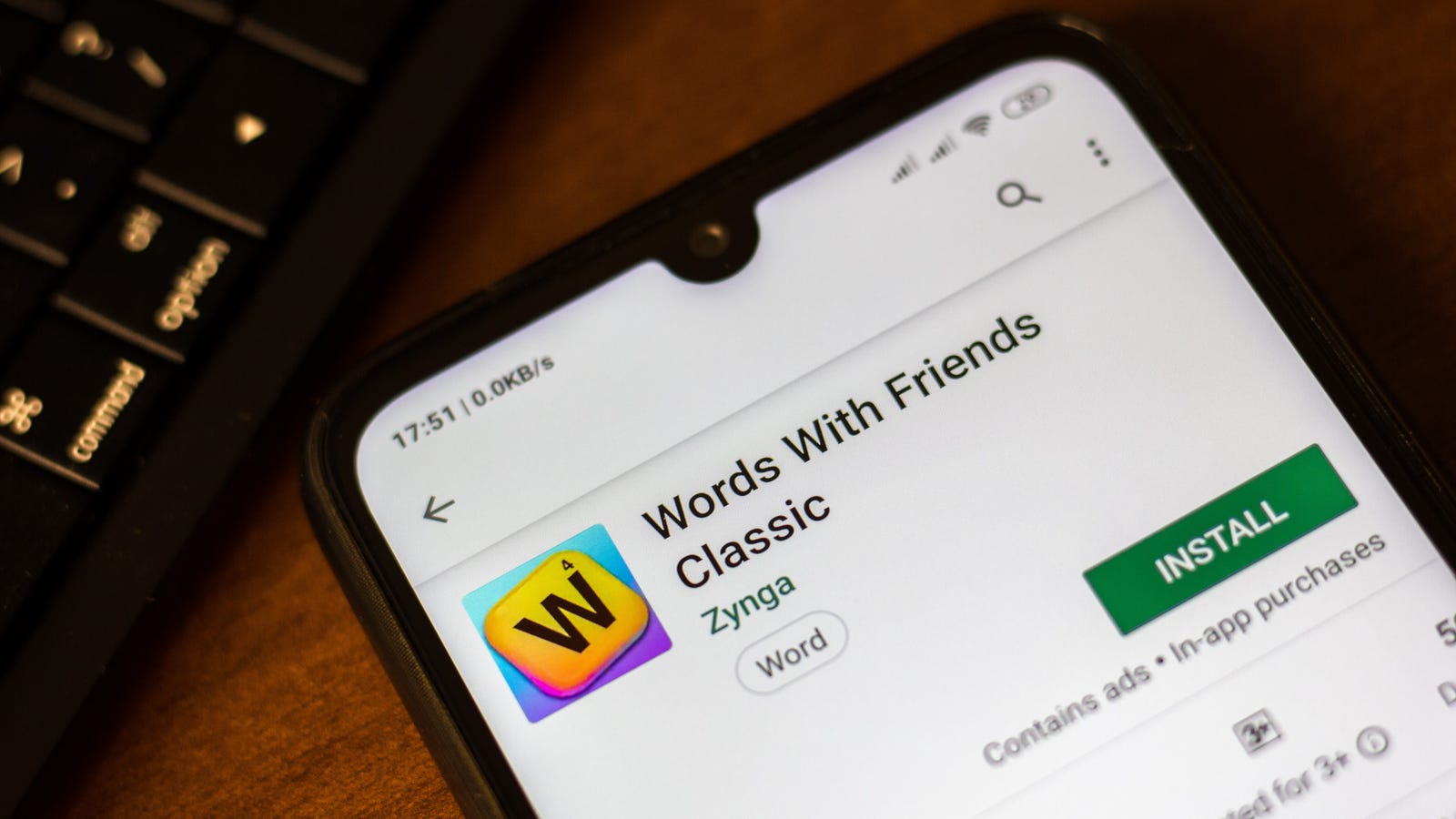 How to Protect Yourself in the 'Words with Friends' Data Breach
Around 200 million players of the popular Words With Friends and Draw Something games from Zynga have had their accounts' information stolen by "outside hackers," as the company describes. While your linked credit cards and any other methods you use to buy st…
via NewsAPI
View More Related News
Skip to:
Season 1
| Episode No. | No. Overall | Title | Airdate | Runtime | Summary |
| --- | --- | --- | --- | --- | --- |
| 1 | 1 | The One Where Monica Gets a Roommate | 1994-09-22 | 30 | Monica's old friend Rachel moves in with her after leaving her fiancé. |
| 2 | 2 | The One With the Sonogram at the End | 1994-09-29 | 30 | Rachel returns her engagement ring; Ross's ex-wife has a revelation for him. |
| 3 | 3 | The One With the Thumb | 1994-10-06 | 30 | Monica's friends find her new beau appealing; Phoebe finds a little something extra in her soda. |
| 4 | 4 | The One With George Stephanopoulos | 1994-10-13 | 30 | Chandler and Joey take Ross to a hockey game -- with painful results; the ladies get someone else's pizza. |
| 5 | 5 | The One With the East German Laundry Detergent | 1994-10-20 | 30 | Ross does laundry with Rachel; Joey uses Monica to get his old girlfriend back. |
| 6 | 6 | The One With the Butt | 1994-10-27 | 30 | Joey's new agent gets him a cheeky role in a movie; Chandler dates a woman with lots of baggage. |
| 7 | 7 | The One With the Blackout | 1994-11-03 | 30 | A blackout traps Chandler in an ATM vestibule with model Jill Goodacre; a cat comes between Ross and Rachel. |
| 8 | 8 | The One Where Nana Dies Twice | 1994-11-10 | 30 | Monica and Ross mourn the loss of their grandmother. |
| 9 | 9 | The One Where Underdog Gets Away | 1994-11-17 | 30 | Monica tries to cook Thanksgiving dinner for the gang; Ross relishes the chance to talk to his unborn child. |
| 10 | 10 | The One With the Monkey | 1994-12-15 | 30 | A new pet monkeys around with Ross's ego during the holidays; Phoebe falls for a scientist . |
| 11 | 11 | The One With Mrs. Bing | 1995-01-05 | 30 | Chandler's novelist mother visits -- and hits on Ross; Phoebe and Monica fall for the same guy. |
| 12 | 12 | The One With the Dozen Lasagnas | 1995-01-12 | 30 | Phoebe has some bad news for Rachel about Paolo; Ross learns some of the results of his former wife's amniocentesis. |
| 13 | 13 | The One With the Boobies | 1995-01-19 | 30 | Chandler sees Rachel naked; Joey learns his father is having an affair; Phoebe dates a psychiatrist. |
| 14 | 14 | The One With the Candy Hearts | 1995-02-09 | 30 | Chandler has a blind date with an ex-girlfriend -- whom he's broken up with twice before; the ladies light a "boyfriend bonfire"; Ross finds an unlikely Valentine's Day date. |
| 15 | 15 | The One With the Stoned Guy | 1995-02-16 | 30 | Chandler and Monica plan big career moves, while Ross labors to hit it off with a date. |
| 16 | 16 | The One With Two Parts (1) | 1995-02-23 | 30 | Ross attends Lamaze classes; Joey dates Phoebe's twin; and Chandler has the hots for a co-worker he's supposed to fire. |
| 17 | 17 | The One With Two Parts (2) | 1995-02-23 | 30 | Monica and Rachel meet two cute doctors; Ross looks to Jack for fatherly advice; Phoebe confronts her twin about Joey. |
| 18 | 18 | The One With All the Poker | 1995-03-02 | 30 | The guys let the ladies in on a sacred ritual -- their poker game. Meanwhile, Rachel has an interview with Saks. |
| 19 | 19 | The One Where the Monkey Gets Away | 1995-03-09 | 30 | Ross entrusts Rachel with his pet monkey for a day; Barry has a surprise for Rachel. |
| 20 | 20 | The One With the Evil Orthodontist | 1995-04-06 | 30 | Chandler's not a very smooth operator when it comes to calling a woman he went out with; Rachel gets involved with her ex-fiancé. |
| 21 | 21 | The One With the Fake Monica | 1995-04-27 | 30 | Monica meets the woman who used her credit-card number; Ross realizes it's time to find a new home for Marcel. |
| 22 | 22 | The One With the Ick Factor | 1995-05-04 | 30 | Phoebe gets temporary work as Chandler's secretary; Monica's new boyfriend is younger than she thinks. |
| 23 | 23 | The One With the Birth | 1995-05-11 | 30 | Ross quarrels with Susan in the delivery room as Carol prepares to give birth; Joey befriends a mother-to-be. |
| 24 | 24 | The One Where Rachel Finds Out | 1995-05-18 | 30 | Rachel finally realizes how much Ross likes her -- but not before he leaves for China on museum business. |
Season 2
| Episode No. | No. Overall | Title | Airdate | Runtime | Summary |
| --- | --- | --- | --- | --- | --- |
| 1 | 25 | The One With Ross's New Girlfriend | 1995-09-21 | 30 | Rachel meets Ross's female travel companion; Joey unwittingly recommends a seamy tailor to Chandler; and Phoebe cuts Monica's hair. |
| 2 | 26 | The One With the Breast Milk | 1995-09-28 | 30 | Monica goes shopping with Julie behind Rachel's back; Ross isn't exactly gaga over breast milk. |
| 3 | 27 | The One Where Heckles Dies | 1995-10-05 | 30 | The gang disturbs Mr. Heckles for the last time; Phoebe takes issue with Ross on the subject of evolution. |
| 4 | 28 | The One With Phoebe's Husband | 1995-10-12 | 30 | Phoebe's secret husband shows up; Rachel tries to distract Ross from having sex with Julie. |
| 5 | 29 | The One With Five Steaks and an Eggplant | 1995-10-19 | 30 | Chandler receives a sexy phone call meant for someone else; the gang becomes divided along income lines. |
| 6 | 30 | The One With the Baby on the Bus | 1995-11-02 | 30 | An allergic reaction sends Ross to the hospital, leaving Chandler and Joey to look after Ben; Central Perk hires another singer to replace Phoebe. |
| 7 | 31 | The One Where Ross Finds Out | 1995-11-09 | 30 | Rachel goes on a date in an effort to forget about Ross; Monica presses Chandler to complete an exercise program. |
| 8 | 32 | The One With the List | 1995-11-16 | 30 | Ross is torn between Rachel and Julie, so Chandler prompts him to list each woman's pros and cons; Monica concocts recipes for a new product. |
| 9 | 33 | The One With Phoebe's Dad | 1995-12-14 | 30 | Phoebe confronts her grandmother about the father she never knew; things heat up at Monica's holiday party. |
| 10 | 34 | The One With Russ | 1996-01-04 | 30 | Rachel dates a guy who's similar to Ross; Joey can get a part if he sleeps with the casting director; Fun Bobby is no fun without alcohol. |
| 11 | 35 | The One With the Lesbian Wedding | 1996-01-18 | 30 | Rachel's mother considers ending her marriage; Carol decides to marry her lover, Susan; Phoebe believes she's possessed. |
| 12 | 36 | The One After the Superbowl (1) | 1996-01-28 | 30 | Ross searches for Marcel; Joey is attracted to an obsessed fan; Phoebe sings songs for kids. |
| 13 | 37 | The One After the Superbowl (2) | 1996-01-28 | 30 | Ross learns Marcel is working on a movie, and the film's makeup artist seems to want Chandler; Monica and Rachel fight over Jean-Claude Van Damme, who appears as himself. |
| 14 | 38 | The One With the Prom Video | 1996-02-01 | 30 | Monica brings some things home from her parents' house, including a prom video; Rachel tells Ross that she doesn't think it will work out between them. |
| 15 | 39 | The One Where Ross and Rachel... You Know | 1996-02-08 | 30 | Ross's work hinders the evolution of his and Rachel's romance; Monica has eyes for an older opthalmologist; Joey and Chandler enjoy a big-screen TV. |
| 16 | 40 | The One Where Joey Moves Out | 1996-02-15 | 30 | Richard's relationship with a younger woman causes a stir at a party for Ross and Monica's dad; Joey decides to move out; Rachel gets a tattoo. |
| 17 | 41 | The One Where Eddie Moves In | 1996-02-22 | 30 | Chandler gets a new roommate; Monica doesn't like having Ross around all the time; Phoebe makes a music video. |
| 18 | 42 | The One Where Dr. Ramoray Dies | 1996-03-21 | 30 | The days in the life of Joey's character, Dr. Ramoray, are numbered; Chandler's new roommate scares him. |
| 19 | 43 | The One Where Eddie Won't Go | 1996-03-28 | 30 | Chandler wants Eddie to move out; Joey faces unemployment; a self-help book empowers the ladies. |
| 20 | 44 | The One Where Old Yeller Dies | 1996-04-04 | 30 | Rachel freaks when Ross talks about spending a lifetime together; Chandler and Joey befriend Richard; Phoebe is shocked by the ending of "Old Yeller." |
| 21 | 45 | The One With the Bullies | 1996-04-25 | 30 | Bullies accost Ross and Chandler; Monica plays the stock market; and Phoebe attempts to meet her father again. |
| 22 | 46 | The One With the Two Parties | 1996-05-02 | 30 | When Rachel's divorcing parents both show up for her birthday, her friends hold two separate parties to keep them apart. |
| 23 | 47 | The One With the Chicken Pox | 1996-05-09 | 30 | A submariner surfaces to spend two weeks with Phoebe, who's come down with chicken pox; Joey plays the role of a data processor at Chandler's company. |
| 24 | 48 | The One With Barry and Mindy's Wedding | 1996-05-16 | 30 | Rachel's in her ex-fiancé's wedding; Chandler has a cyberspace romance; Monica and Richard think about their future. |
Season 3
| Episode No. | No. Overall | Title | Airdate | Runtime | Summary |
| --- | --- | --- | --- | --- | --- |
| 1 | 49 | The One With the Princess Leia Fantasy | 1996-09-16 | 30 | Janice tries to change Joey's opinion of her; Ross's sexual fantasy isn't kept between him and Rachel; Monica can't shake memories of Richard. |
| 2 | 50 | The One Where No One's Ready | 1996-09-26 | 30 | Nobody seems to be getting the message when Ross demands that the group get ready for his black-tie benefit. |
| 3 | 51 | The One With the Jam | 1996-10-03 | 30 | Monica turns her attention from making jam to maybe making a baby; Phoebe befriends a guy who's stalking her twin sister. |
| 4 | 52 | The One With the Metaphorical Tunnel | 1996-10-10 | 30 | Chandler decides to make a real commitment to Janice; Phoebe poses as Joey's agent; Ross is troubled by Ben's toy. |
| 5 | 53 | The One With Frank Jr. | 1996-10-17 | 30 | The gang compiles "freebie lists"; Phoebe tries to get to know her half brother; Joey builds an entertainment center. |
| 6 | 54 | The One With the Flashback | 1996-10-31 | 30 | The show flashes back to when the friends were acquaintances and pairing off was a possibility. |
| 7 | 55 | The One With the Race Car Bed | 1996-11-07 | 30 | Monica orders a bed from the store owned by Janice's estranged husband; Joey teaches soap-opera acting; Ross struggles through a dinner with Rachel's abrasive father. |
| 8 | 56 | The One With the Giant Poking Device | 1996-11-14 | 30 | Joey reveals to Chandler that he saw Janice kissing her estranged husband; Rachel and Monica baby-sit Ben; Phoebe explains her fear of the dentist. |
| 9 | 57 | The One With the Football | 1996-11-21 | 30 | Ross and Monica go nose-to-nose in an unfriendly Thanksgiving football game. |
| 10 | 58 | The One Where Rachel Quits | 1996-12-12 | 30 | Rachel quits Central Perk; Phoebe objects to the treatment of Christmas trees; Ross sells cookies for a "Brown Bird" scout he injured; Monica gets hooked on Mint Treasures. |
| 11 | 59 | The One Where Chandler Can't Remember Which Sister | 1997-01-09 | 30 | A drunken Chandler has a liaison with one of Joey's sisters; a nice guy recommends Rachel for a job. |
| 12 | 60 | The One With All the Jealousy | 1997-01-16 | 30 | Ross is jealous of Mark; a romantic poet criticizes Monica in verse; Joey's a dancing fool for a Broadway musical audition. |
| 13 | 61 | The One Where Monica and Richard are Just Friends | 1997-01-30 | 30 | Monica sees Richard again and they agree to be just pals -- and occasional lovers; Phoebe's new beau has an embarrassing habit. |
| 14 | 62 | The One With Phoebe's Ex-Partner | 1997-02-06 | 30 | Phoebe's ex-singing partner wants to reunite; Chandler likes a woman associated with a shameful incident from Joey's past; Ross wants to spend more time with Rachel. |
| 15 | 63 | The One Where Ross and Rachel Take a Break | 1997-02-13 | 30 | Ross and Rachel decide to take a break in their relationship; Phoebe dates a diplomat who requires a translator. |
| 16 | 64 | The One the Morning After | 1997-02-20 | 30 | Ross's fling with Chloe jeopardizes his future with Rachel, who learns of the misdeed after she says she wants to work things out. |
| 17 | 65 | The One Without the Ski Trip | 1997-03-06 | 30 | Rachel organizes a ski trip for all the friends except Ross, who must then come to their rescue when they run out of gas. |
| 18 | 66 | The One With the Hypnosis Tape | 1997-03-13 | 30 | Phoebe's upset by her brother's engagement to an older woman; Monica dates a computer-software mogul; Chandler tries to quit smoking. |
| 19 | 67 | The One With the Tiny T-Shirt | 1997-03-27 | 30 | Mark asks out Rachel, who returns Ross's things; Monica still isn't attracted to millionaire Pete; Joey's irked by his costar in a play. |
| 20 | 68 | The One With the Dollhouse | 1997-04-10 | 30 | Chandler's insincere "I'll call you" to Rachel's boss causes complications; Monica inherits a dollhouse; Joey and Kate get romantic. |
| 21 | 69 | The One With a Chick and a Duck | 1997-04-17 | 30 | Ross helps an injured Rachel prepare for a business dinner, but doesn't tell her he's missing a chance to appear on TV; Pete buys Monica a restaurant; Chandler and Joey adopt a baby chick. |
| 22 | 70 | The One With the Screamer | 1997-04-24 | 30 | The gang goes to the opening night of Joey's play and Rachel brings a date to make Ross jealous; Phoebe waits on hold so she can have her phone repaired before the warranty expires. |
| 23 | 71 | The One With Ross's Thing | 1997-05-01 | 30 | Ross has an unusual growth; Phoebe is torn between two men she's dating; Monica thinks Pete is going to propose. |
| 24 | 72 | The One With the Ultimate Fighting Champion | 1997-05-08 | 30 | Pete pursues the Ultimate Fighting championship; Chandler has a slap-happy new boss; Ross dates Phoebe's friend. |
| 25 | 73 | The One at the Beach | 1997-05-15 | 30 | Phoebe's quest to find her father leads the gang to a beach house -- and leads Phoebe to a fateful meeting with an old family friend; Rachel persuades Bonnie to make a change. |
Season 4
| Episode No. | No. Overall | Title | Airdate | Runtime | Summary |
| --- | --- | --- | --- | --- | --- |
| 1 | 74 | The One With the Jellyfish | 1997-09-25 | 30 | At the beach house, Ross and Rachel appear on the threshold of a new era; Phoebe gets to know her birth mother; Monica is stung by a jellyfish. |
| 2 | 75 | The One With the Cat | 1997-10-02 | 30 | Phoebe thinks her mother's spirit resides in a cat; Monica dates a former high-school hunk; Joey tries to sell the entertainment center. |
| 3 | 76 | The One With the 'Cuffs | 1997-10-09 | 30 | Chandler's torrid fling with Rachel's boss puts him in a compromising position; Monica caters her mom's party. |
| 4 | 77 | The One With the Ballroom Dancing | 1997-10-16 | 30 | Joey' s roped into being the superintendent's practice dance partner; Phoebe gets fired. |
| 5 | 78 | The One With Joey's New Girlfriend | 1997-10-30 | 30 | Chandler falls for Joey's new girlfriend; Phoebe likes the effect of a cold on her singing voice. |
| 6 | 79 | The One With the Dirty Girl | 1997-11-06 | 30 | Phoebe helps Monica cater a funeral; Chandler buys Kathy a special birthday gift; Ross's beautiful date has a very messy place. |
| 7 | 80 | The One Where Chandler Crosses the Line | 1997-11-13 | 30 | Chandler keeps Kathy company while Joey's out with another girl---and one thing leads to another. |
| 8 | 81 | The One With Chandler in a Box | 1997-11-20 | 30 | On Thanksgiving, Chandler begs for Joey's forgiveness about Kathy; Monica has eyes for Richard's son. |
| 9 | 82 | The One Where They're Going to Party! | 1997-12-11 | 30 | Rachel is promised a promotion; a restaurateur confronts Monica after she writes a scathing review; Chandler and Ross prepare to party with a world-class carouser. |
| 10 | 83 | The One With the Girl from Poughkeepsie | 1997-12-18 | 30 | Monica hires Joey so she can fire him to show who's the boss at the restaurant; Ross goes extra miles to date a gal from Poughkeepsie; Chandler plays matchmaker for Rachel. |
| 11 | 84 | The One With Phoebe's Uterus | 1998-01-08 | 30 | In lieu of a gift, newlyweds Frank Jr. and Alice ask Phoebe to be a surrogate mother for their child; Ross breaks an unwritten rule at the museum. |
| 12 | 85 | The One With the Embryos | 1998-01-15 | 30 | Phoebe undergoes in-vitro fertilization; Monica and Rachel go up against Joey and Chandler to determine which pair know the other better. |
| 13 | 86 | The One With Rachel's Crush | 1998-01-29 | 30 | Kathy's sexy role in a play irks Chandler; personal-shopper Rachel develops a crush on a client. |
| 14 | 87 | The One With Joey's Dirty Day | 1998-02-05 | 30 | Joey doesn't smell too good when he's about to appear in a Charlton Heston movie; Rachel asks Ross to entertain her boss's niece so she can be with Joshua; the girls join heartbroken Chandler at a strip joint. |
| 15 | 88 | The One With All the Rugby | 1998-02-26 | 30 | Ross plays rugby to impress Emily; to escape Janice, Chandler claims he's being transferred; Monica obsesses over a useless switch. |
| 16 | 89 | The One With the Fake Party | 1998-03-19 | 30 | Rachel throws an impromptu going-away party for Emily to lure Joshua into a social setting; pregnant vegetarian Phoebe craves meat. |
| 17 | 90 | The One With the Free Porn | 1998-03-26 | 30 | Ross pursues his romance with Emily; Phoebe learns she's having triplets; the boys get free adult TV. |
| 18 | 91 | The One With Rachel's New Dress | 1998-04-02 | 30 | Rachel gears up for a night of romance with Joshua; Ross fears Emily is getting too chummy with Susan; Phoebe names one of the triplets. |
| 19 | 92 | The One With All the Haste | 1998-04-09 | 30 | Ross proposes to Emily; Rachel and Monica demand their apartment back from the guys. |
| 20 | 93 | The One With All the Wedding Dresses | 1998-04-16 | 30 | Monica tries on Emily's wedding dress; Ross's plans affect Rachel and Joshua; Chandler insists Joey get help for his snoring. |
| 21 | 94 | The One With the Invitation | 1998-04-23 | 30 | In a clip show, Rachel receives her invitation to Ross and Emily's wedding. |
| 22 | 95 | The One With the Worst Best Man Ever | 1998-04-30 | 30 | Best man Joey loses Ross's heirloom ring; pregnant Phoebe has mood swings. |
| 23 | 96 | The One With Ross's Wedding: Part I | 1998-05-07 | 30 | London's the location for Ross and Emily's wedding, but back at home, Rachel realizes that she still loves the groom-to-be. |
| 24 | 97 | The One With Ross's Wedding: Part II | 1998-05-07 | 30 | As Ross and Emily prepare to wed, Rachel makes a frantic attempt to reach London before the ceremony. Elsewhere, there is no love lost between Ross's and Emily's fathers. |
Season 5
| Episode No. | No. Overall | Title | Airdate | Runtime | Summary |
| --- | --- | --- | --- | --- | --- |
| 1 | 98 | The One After Ross Says Rachel | 1998-09-24 | 30 | Ross and Rachel cope with the ramifications of Ross saying "Rachel" instead of "Emily" during his wedding vows; Monica and Chandler are still hot for each other. |
| 2 | 99 | The One With All the Kissing | 1998-10-01 | 30 | Rachel wants to tell Ross that she still loves him; Chandler must kiss Rachel and Phoebe to cover up a kiss with Monica; Phoebe's water breaks. |
| 3 | 100 | The One Hundredth | 1998-10-08 | 30 | Phoebe's pregnancy comes to fruition; Monica and Chandler have their first fight. |
| 4 | 101 | The One Where Phoebe Hates PBS | 1998-10-15 | 30 | Phoebe reveals her hatred of PBS; Emily tells Ross she'll see him again---if he stops seeing Rachel. |
| 5 | 102 | The One With the Kips | 1998-10-29 | 30 | Monica and Chandler plan a weekend getaway; Ross has to tell Rachel that to save his marriage he can't see her anymore. |
| 6 | 103 | The One With the Yeti | 1998-11-05 | 30 | Emily's demands regarding Rachel weigh on Ross; Rachel and Monica encounter a hairy, beastlike man; Phoebe receives a fur coat. |
| 7 | 104 | The One Where Ross Moves In | 1998-11-12 | 30 | Ross moves in with the boys; Phoebe dates a health inspector; Rachel plays hard to get for Danny, who's oblivious. |
| 8 | 105 | The One With All the Thanksgivings | 1998-11-19 | 30 | The gang reflects on bad Thanksgivings---and the biggest turkey belongs to Monica, who recalls her first encounter with Chandler. |
| 9 | 106 | The One With Ross's Sandwich | 1998-12-10 | 30 | Ross loses it when someone eats his sandwich at work; keeping up appearances for Monica and Chandler makes Joey look bad; Phoebe and Rachel take a lit class. |
| 10 | 107 | The One With the Inappropriate Sister | 1998-12-17 | 30 | Danny's close relationship with his sister (Julie Lauren) bothers Rachel; Ross urges Joey to write a script; Phoebe collects for holiday charity on a street corner. |
| 11 | 108 | The One With All the Resolutions | 1999-01-07 | 30 | Rachel's New Year's resolution not to gossip is tested when she discovers Monica and Chandler's romance. |
| 12 | 109 | The One With Chandler's Work Laugh | 1999-01-21 | 30 | Monica meets "Work Chandler"; Ross gets together with Janice. |
| 13 | 110 | The One With Joey's Bag | 1999-02-04 | 30 | Phoebe meets Frank Sr. (Bob Balaban) at her grandma's funeral; Joey gets attached to a bag that's like a purse. |
| 14 | 111 | The One Where Everybody Finds Out | 1999-02-11 | 30 | Phoebe finds out about Monica and Chandler's romance; Ross plans to rent Ugly Naked Guy's apartment. |
| 15 | 112 | The One With the Girl Who Hits Joey | 1999-02-18 | 30 | Chandler freaks out over the subject of marriage to Monica; Joey's girlfriend throws playful, but painful, punches; Ross alienates his new neighbors. |
| 16 | 113 | The One With the Cop | 1999-02-23 | 30 | Phoebe finds a police badge; Joey has a romantic dream about Monica; Rachel helps Ross move his new couch. |
| 17 | 114 | The One With Rachel's Inadvertent Kiss | 1999-03-18 | 30 | Rachel makes an awkward move during a job interview; Monica and Chandler compete with Phoebe and Gary to be the hotter couple. |
| 18 | 115 | The One Where Rachel Smokes | 1999-04-08 | 30 | Rachel takes up smoking for work reasons; Joey angles into an audition involving Ross's son, Ben. |
| 19 | 116 | The One Where Ross Can't Flirt | 1999-04-22 | 30 | Ross's flirting with the pizza-delivery girl falls flat; Joey's scene in a TV crime drama is cut. |
| 20 | 117 | The One With the Ride Along | 1999-04-29 | 30 | The boys ride along with Gary (Michael Rapaport); Monica and Rachel overhear bride-to-be Emily's urgent phone message to Ross. |
| 21 | 118 | The One With the Ball | 1999-05-06 | 30 | Gary (Michael Rapaport) asks Phoebe to live with him; a game of catch goes on for hours; Rachel buys an expensive cat. |
| 22 | 119 | The One With Joey's Big Break | 1999-05-13 | 30 | Joey is cast in an independent film to be shot in the desert outside Las Vegas; Phoebe's angry with Ross. |
| 23 | 120 | The One in Vegas (1) | 1999-05-20 | 30 | Chandler and Monica celebrate their first anniversary; the gang goes to Vegas to visit Joey; Chandler finds out about Monica's lunch with Richard. |
| 24 | 121 | The One in Vegas (2) | 1999-05-20 | 30 | In Vegas, Monica and Chandler reconcile and literally roll the dice on whether to get married, while one couple actually do tie the knot. |
Season 6
| Episode No. | No. Overall | Title | Airdate | Runtime | Summary |
| --- | --- | --- | --- | --- | --- |
| 1 | 122 | The One After Vegas | 1999-09-23 | 30 | Ross and Rachel experience the world's worst hangover when they realize they've gotten married. Chandler and Monica back away from their own altar plans. Phoebe and Joey head back to New York in the taxi cab. |
| 2 | 123 | The One Where Ross Hugs Rachel | 1999-09-30 | 30 | Monica and Chandler decide to move in together, leading Rachel to believe that all three of them will be roommates, and Monica doesn't want to tell her the truth. Meanwhile, Ross tries to keep Rachel from learning that their marriage hasn't been annulled. |
| 3 | 124 | The One With Ross's Denial | 1999-10-07 | 30 | Monica and Chandler disagree over how to redecorate Rachel's old room. Joey advertises for a "non ugly" roommate. Ross is unwilling to accept that he is still in love with Rachel. |
| 4 | 125 | The One Where Joey Loses His Insurance | 1999-10-14 | 30 | Rachel prepares to move in with Ross. Ross is asked to give a lecture at NYU. Phoebe's psychic tells her that she will die before the end of the week. Joey discovers his SAG health insurance has lapsed due to his lack of work. |
| 5 | 126 | The One With Joey's Porsche | 1999-10-21 | 30 | The gang is mad at Ross. Joey tries to find the owner of a Porsche who left their keys in Central Perk. Monica and Chandler agree to baby-sit Frank and Alice's triplets for Phoebe. Rachel decides to move in with Phoebe. |
| 6 | 127 | The One on the Last Night | 1999-11-04 | 30 | Chandler and Monica are moving in with each other, which means Rachel is moving in with Phoebe, and Joey will be without a roommate. Meanwhile, Ross doesn't want to help with the packing so he stays at home with Ben, or so they think. Joey doesn't know how to live by himself, so Chandler decides to "lose" money to him in various games. |
| 7 | 128 | The One Where Phoebe Runs | 1999-11-11 | 30 | Rachel and Phoebe decide to start running together, but Rachel is thrown off by the fact that Phoebe runs like a four-year-old. Joey finds a sexy new female roommate. Chandler decides to surprise Monica by cleaning the apartment, but forgets where everything goes. Ross tries to help him fix the apartment before Monica gets home. |
| 8 | 129 | The One With Ross's Teeth | 1999-11-18 | 30 | Ross bleaches his teeth for a date with Monica's coworker. The only problem is that they now glow in the dark. Chandler convinces Joey that Janine is trying to take over his apartment. Phoebe makes out with the copy guy at Rachel's office. Rachel spreads rumors about Phoebe but her boss thinks that Rachel slept with Ralph Lauren. |
| 9 | 130 | The One Where Ross Got High | 1999-11-25 | 30 | Monica's parents come for Thanksgiving, which is a problem because, not only do they not like Chandler, they don't know where he's living. Rachel makes a dessert--with beef. Phoebe develops a crush on Mr. Geller. Joey and Ross can't wait for dinner to end so they can go to Janine's "Thanksgiving with models". |
| 10 | 131 | The One With the Routine | 1999-12-16 | 30 | Joey is beginning to like Janine more. She gets an invitation to dance on Dick Clark's New Year's Rockin' Eve and invites Joey, Monica, and Ross to join her. Monica and Ross are a little TOO happy. While Monica is at the taping, Rachel, Phoebe, and Chandler search for their Christmas presents. |
| 11 | 132 | The One With the Apothecary Table | 2000-01-06 | 30 | Rachel orders an apothecary table from Pottery Barn, which is a problem because Phoebe hates the mass-producing company. After Janine and Joey double date with Chandler and Monica, Janine tells Joey that she thinks the other two are boring. Ross buys a new apothecary table too, which causes problems for Rachel. |
| 12 | 133 | The One With the Joke | 2000-01-13 | 30 | Chandler and Ross fight over ownership of a joke published in Playboy. A wayward remark of Phoebe's leads to trouble between the girls and a broke Joey starts working at Central Perk. |
| 13 | 134 | The One With Rachel's Sister | 2000-02-03 | 30 | Joey gets in trouble for giving female customers free food at Central Perk. A sick Monica desperately tries to convince Chandler that she's not sick. After her father cuts her off, Rachel's sister Jill comes to town and Rachel talks Jill into asking Ross out. |
| 14 | 135 | The One Where Chandler Can't Cry | 2000-02-10 | 30 | Chandler admits that he hasn't cried since he was a child. Phoebe discovers that Ursula is starring in porno movies using her name. Rachel desperately tries to stop Ross and Jill from starting a relationship. |
| 15 | 136 | The One That Could Have Been: Part 1 | 2000-02-17 | 30 | Barry and Mindy's impending divorce prompts the gang to fantasize about what their lives might be like if they'd all taken different courses. Ross is still married to Carol, and Rachel is married to Barry, but fawning over famous soap star Joey Tribbiani. Monica is still fat and dating a doctor. Chandler is an aspiring writer and Phoebe is a Wall Street shark for Merrill Lynch. |
| 16 | 137 | The One That Could Have Been: Part 2 | 2000-02-17 | 30 | Carol and Ross decide to have a threesome to spice up their marriage. Rachel goes to Joey's and kisses him. Chandler and Monica have sex and end up together anyway. Susan meets Carol. Rachel catches Barry cheating. |
| 17 | 138 | The One With Unagi | 2000-02-24 | 30 | Joey needs money for new headshots, and tries to enter a medical study. The only problem is that the study is for twins. Rachel and Phoebe are taking a self-defense class, but Ross tries to give them a lesson in Unagi instead. Chandler needs a homemade present for Monica's Valentine's Day present. |
| 18 | 139 | The One Where Ross Dates a Student | 2000-03-09 | 30 | Ross gets his student evaluations and one student writes that he's hot. Even though it could cost him his job, he considers dating her. An ex-girlfriend of Chandler's from college is directing the new Al Pacino movie and Joey wants an audition. A fire starts in Phoebe and Rachel's apartment, forcing them to find temporary living spaces with Monica and Joey. |
| 19 | 140 | The One With Joey's Fridge | 2000-03-23 | 30 | Phoebe and Monica & Chandler compete to get Rachel a date for a charity ball. Joey's fridge is broken and he tries to cajole his friends into helping him buy a new one. Elizabeth tells Ross her intention to visit Daytona Beach for spring break, making him nervous. |
| 20 | 141 | The One With Mac and C.H.E.E.S.E. | 2000-04-13 | 30 | Joey gets an audition for the lead character in a new TV show. When the audition is rescheduled, Chandler takes the message but forgets to tell Joey. Then the group recalls some of Joey's less-than-spectacular acting moments. |
| 21 | 142 | The One Where Ross Meets Elizabeth's Dad | 2000-04-27 | 30 | Ross asks his friends to keep him company when he meets Elizabeth's dad for the first time. Paul ends up hitting it off with Rachel. Phoebe decides to write "another" book, about Monica and Chandler. Joey may be fired from his sitcom when he has a fight with C.H.E.E.S.E.'s operator. |
| 22 | 143 | The One Where Paul's the Man | 2000-05-04 | 30 | While visiting an art museum, Monica puts her name on a two-year waiting list to use the museum for a wedding. When Paul threatens to fire Ross if he doesn't stop seeing his daughter, Ross and Elizabeth take a trip up to her dad's mountain cabin. Unfortunately, Paul has the same idea and takes Rachel up to the cabin. |
| 23 | 144 | The One With the Ring | 2000-05-11 | 30 | Chandler and Phoebe shop for a ring for Monica. Chandler finds the perfect one but Phoebe accidentally lets it get away. Rachel wants Paul to open up, but he opens up a bit too much. Ross and Joey think that Chandler's mad at them because he's preoccupied with the ring. |
| 24 | 145 | The One With the Proposal (1) | 2000-05-18 | 30 | Chandler plans to propose to Monica at dinner, but his plans go awry when Richard shows up. Phoebe and Joey join Rachel at a charity auction. |
| 25 | 146 | The One With the Proposal (2) | 2000-05-18 | 30 | Monica struggles to decide between Richard and Chandler. Meanwhile, Rachel and Phoebe discuss their backup plans if they are not married before the time they're 40. |
Season 7
| Episode No. | No. Overall | Title | Airdate | Runtime | Summary |
| --- | --- | --- | --- | --- | --- |
| 1 | 147 | The One With Monica's Thunder | 2000-10-12 | 30 | Everybody toasts the engagement. Phoebe wants to be the musician at the wedding. Joey prepares for an audition where he must play a 19-year-old. After Chandler can't get it up for Monica, he worries about the consequences. Ross and Rachel debate a "bonus night", but Monica catches them kissing and thinks Rachel is trying to steal her night. |
| 2 | 148 | The One With Rachel's Book | 2000-10-12 | 30 | Everybody begins planning for the wedding. Napping in Rachel's bed because the duck threw up in his, Joey discovers that Rachel has been reading a trashy romance novel. Phoebe moves her massage parlor in Ross's apartment. Monica's parents spent her wedding money on a beach house, but Chandler reveals he has enough saved for the wedding of Monica's dreams. |
| 3 | 149 | The One With Phoebe's Cookies | 2000-10-19 | 30 | Rachel tries to teach Joey how to sail his boat but turns into an overbearing perfectionist. Chandler plays racquetball with Monica's father and accidentally sits on his lap in the steam room... while they're both naked. Monica tries desperately to reproduce Phoebe's grandmother's secret cookie recipe. |
| 4 | 150 | The One With Rachel's Assistant | 2000-10-26 | 30 | While hiring a new assistant, Rachel is torn between hiring a much more qualified woman, or a handsome but inexperienced young man. Monica, Chandler and Ross engage in a war of secret sharing after Monica and Chandler vow to be more honest. Joey has problems when his TV show is cancelled after just one airing. |
| 5 | 151 | The One With the Engagement Picture | 2000-11-02 | 30 | While taking an engagement picture for himself and Monica, Chandler cannot make anything but a weird face. Rachel enlists Joey to take Tag out for a night on the town. Phoebe and Ross date a couple in the middle of a divorce. |
| 6 | 152 | The One With the Nap Partners | 2000-11-09 | 30 | Rachel and Phoebe compete to be Monica's maid-of-honor. Joey and Ross find themselves in awkward positions after a nap. Monica insists that Chandler apologize to an ex-girlfriend for dumping her because of a weight gain. |
| 7 | 153 | The One With Ross's Library Book | 2000-11-16 | 30 | Rachel and Phoebe convince Joey to keep dating a girl that they like. However, the girls must decide whether to tell Joey when they find out that she's not interested in a serious relationship with him. Monica unintentionally invites Janice to her wedding. Ross is proud to find his thesis in the library but gets upset when he discovers it is in a section that is so deserted that students go there to make out. |
| 8 | 154 | The One Where Chandler Doesn't Like Dogs | 2000-11-23 | 30 | Ross drives himself insane when he can't name all 50 states in a simple game. Tag joins the gang for Thanksgiving dinner, where Joey accidentally spills the beans about Rachel's crush on him. Phoebe sneaks a dog into the apartment, making Chandler extremely nervous. |
| 9 | 155 | The One With All the Candy | 2000-12-07 | 30 | When Phoebe tells the gang about how she was too poor to have a bike as a child, Ross goes out and buys her one. Rachel writes a playful work evaluation of Tag that he accidentally turns in to human resources. Monica decides to make candy and leave it outside her door as a way to meet the neighbors. |
| 10 | 156 | The One With the Holiday Armadillo | 2000-12-14 | 30 | Ross's plans to teach Ben about Hanukkah are continually thwarted when the young boy can't get his mind off of Santa. Phoebe prepares to move back into her refurbished apartment, with or without Rachel. However, she'll stop at nothing to get Rachel to go with her, including buying Joey a drum set. Monica is mystified by Chandler's inability to tip properly. |
| 11 | 157 | The One With All the Cheesecakes | 2001-01-04 | 30 | Phoebe gets angry with Joey when he blows off dinner with her for a date. The tables are turned however when her scientist boyfriend David returns to town for one night -- the same night when she's scheduled to go to dinner with Joey. Monica is upset by her lack of invitation to a cousin's wedding, especially when she finds out that Ross was invited "with guest". Chandler accidentally gets a cheesecake delivered that was intended for another apartment. When he and Rachel start eating it, they are unable to stop and refuse to give it back. |
| 12 | 158 | The One Where They're Up All Night | 2001-01-11 | 30 | Ross assembles the gang on the roof to watch a meteor shower. They all decide to leave, however, Ross becomes trapped on the roof with Joey; the two try to escape using the fire escape. Rachel and Tag argue over which one of them forgot to send a package at work. Phoebe's fire alarm won't stop beeping. Chandler and Monica can't seem to fall asleep together, so they keep waking each other up. |
| 13 | 159 | The One Where Rosita Dies | 2001-02-01 | 30 | In an attempt to make up for her slow massage business, Phoebe takes a job as a telemarketer for an office supply company. When her first call is to a despondent office manager, she takes it upon herself to convince him to not kill himself. Monica and Ross discover that their parents are selling their house. While attempting to re-arrange the furniture, Rachel breaks Joey's favorite chair (that he's named Rosita). |
| 14 | 160 | The One Where They All Turn Thirty | 2001-02-08 | 30 | When Rachel turns 30, the gang reminisces about their 30th birthdays. While trying to patch things up with Ursula, Phoebe discovers that she is 31. Ross buys a sports car to look cool. Monica gets drunk in front of her parents. |
| 15 | 161 | The One With Joey's New Brain | 2001-02-15 | 30 | Ross plans a surprise for Monica and Chandler's wedding -- he wants to play the bagpipes. Dr. Drake Ramoray is coming out of his coma on Days of Our Lives. A diva will be killed off and her character's brain will be transplanted into Drake's. Phoebe and Rachel fight over a guy who left his cell phone in Central Perk. |
| 16 | 162 | The One With the Truth About London | 2001-02-22 | 30 | Chandler becomes upset after learning that Monica only came to his room in London looking for Joey on the first night they were together. Joey is ordained as a minister through the Internet so that he can officiate the wedding. Phoebe becomes upset after taking headache medicine. Ross becomes upset after a baby-sitting Rachel teaches Ben how to play pranks. |
| 17 | 163 | The One With the Cheap Wedding Dress | 2001-03-15 | 30 | Monica regrets telling a woman about a discount bridal shop when they end up fighting over the same dress. Meanwhile, Joey and Ross discover that they're dating the same girl. |
| 18 | 164 | The One With Joey's Award | 2001-03-29 | 30 | Joey is nominated for a Soapie Award, and will go to any length to get the award. He loses, but he steals a trophy from one of his co-stars (Jessica) who doesn't appreciate the award. One of Ross's students convinces him that he failed his midterm because he's in love with Ross. When a guy hits on Phoebe instead of her, Monica realises that Chandler is the only one left in her life to kiss, sleep with, and so on. |
| 19 | 165 | The One With Ross and Monica's Cousin | 2001-04-19 | 30 | Joey auditions for a big movie role which will require him to appear naked. A problem arises, however, when the part calls for an uncircumcised man. Rachel and Phoebe plan Monica's wedding shower at the last minute. Ross and Monica's cousin visits and Ross becomes attracted to her for some reason. |
| 20 | 166 | The One With Rachel's Big Kiss | 2001-04-26 | 30 | Rachel's friend, Melissa, from college shows up at the coffee house which brings back memories of their "closer" days. Then when Melissa can't remember that special night in their senior year, Rachel goes to great lengths to prove to Phoebe that there was really a kiss. Meanwhile, Chandler and Ross argue for possession of Val Kilmer's tuxedo. Also, Joey drives Monica crazy when he insists that the wedding be arranged around his parents' schedule. |
| 21 | 167 | The One With the Vows | 2001-05-03 | 30 | With four weeks left before the wedding, Chandler and Monica are faced with the issue of their wedding vows. With each person dealing with their own problems in writing the vows, they turn to memories of past events to help them. |
| 22 | 168 | The One With Chandler's Dad | 2001-05-10 | 30 | Monica's Porsche shows up again, and becomes a conflict when Rachel finds out she is the only one who hasn't driven it. Meanwhile, Chandler and Monica travel to Vegas to find Chandler's dad and invite him (or her) to the wedding. Back at home, Joey proves his masculinity to Phoebe, while Ross and Rachel hit the freeway in the "bad boy". |
| 23 | 169 | The One with Monica and Chandler's Wedding (Part 1) | 2001-05-17 | 30 | Monica and Chandler prepare for their wedding. During the rehearsal dinner with their families, Chandler's tie get's tighter and tighter until he can't take it anymore and he disappears. Meanwhile, Joey is starring in a movie with a prestigious actor with a spitting problem. |
| 24 | 170 | The One with Monica and Chandler's Wedding (Part 2) | 2001-05-17 | 30 | Joey encounters problems trying to get off the movie set to officiate the wedding when the star turns up drunk. Meanwhile, Ross desperately searches for the missing Chandler as Rachel and Phoebe try to keep Monica from finding out. While the girls are searching, they come across a positive pregnancy test in a garbage can. |
Season 8
| Episode No. | No. Overall | Title | Airdate | Runtime | Summary |
| --- | --- | --- | --- | --- | --- |
| 1 | 171 | The One After "I Do" | 2001-09-27 | 30 | Everybody thinks Monica's pregnant, but her denial quickly shifts the focus to Phoebe, taking the heat off of Rachel. Chandler's shoes are slippery, rendering his dance lessons useless. Joey tries to impress a Broadway director. Ross dances with children to impress a woman. |
| 2 | 172 | The One With the Red Sweater | 2001-10-04 | 30 | Rachel won't tell anybody who the father of her baby is until she tells him. Joey tells Monica and Phoebe that a guy slept with Rachel a few weeks earlier, and left a red sweater behind. Ross and Chandler attempt to recreate the wedding pictures, after Chandler loses the disposable cameras. Monica opens all of her and Chandler's wedding presents. |
| 3 | 173 | The One Where Rachel Tells Ross | 2001-10-11 | 30 | Chandler and Monica prepare to leave for their honeymoon as Rachel prepares to tell the father of her baby. Phoebe and Joey try to get into Monica and Chandler's apartment. |
| 4 | 174 | The One With the Videotape | 2001-10-18 | 30 | Ross and Rachel disagree over who came onto whom when they hooked up. He wants to prove it and accidentally reveals that he has the encounter on videotape. Monica and Chandler meet another couple while on their honeymoon. |
| 5 | 175 | The One With Rachel's Date | 2001-10-25 | 30 | Phoebe begins dating a guy who works for Monica, causing a problem when Phoebe wants to dump him on the same day Monica plans to fire him. A guy at Chandler's work thinks that Chandler's name is Toby. Rachel goes on a date with Joey's costar, despite being pregnant, much to Ross' annoyance. |
| 6 | 176 | The One With the Halloween Party | 2001-11-01 | 30 | Monica and Chandler are throwing a Halloween Party. At the party Phoebe runs into her sister's fiance, Eric, and finds herself attracted to him. Ross and Chandler arm wrestle. Rachel asks if she can be the person who hands out candy to the trick-or-treaters, claiming 'the strongest maternal instincts', only to find out she isn't as maternal as she thought. |
| 7 | 177 | The One With the Stain | 2001-11-08 | 30 | Chandler hires a maid, whom Monica suspects is stealing her clothing. Eric has broken up with Ursula and is ready to date Phoebe, except for one problem: he can't look at her without seeing Ursula. Ross tries to get Rachel an apartment in his building, but the woman living there isn't in a hurry to die. |
| 8 | 178 | The One With the Stripper | 2001-11-15 | 30 | Rachel prepares to have dinner with her dad and tell him that she's pregnant. Meanwhile, an unknowing Chandler discovers that Monica had a stripper at her bachelorette party, causing her to try to make it up, by getting him a stripper. |
| 9 | 179 | The One With the Rumor | 2001-11-22 | 30 | Monica invites an old friend from high school over for Thanksgiving dinner, unaware that Will started a "We Hate Rachel" club with Ross. Meanwhile, Joey vows to eat an entire turkey by himself, and Chandler and Phoebe pretend to watch football to avoid helping in the kitchen. |
| 10 | 180 | The One With Monica's Boots | 2001-12-06 | 30 | Chandler is peeved when Monica splurges on an expensive pair of boots. Phoebe learns Ross' and Sting's children attend the same school, she angles to meet the celebrity and get concert tickets. When Joey's sister Dina tells him she is pregnant, he freaks out. |
| 11 | 181 | The One With the Creepy Holiday Card | 2001-12-13 | 30 | Ross starts to panic when Mona gets an idea to send out a holiday card for the two of them, thinking that their relationship is starting to move too fast. Chandler's newly divorced boss tries to get Monica and Chandler to come out to dinner with him, but Monica can't stand him. Rachel's hormones start acting up due to her pregnancy, causing her to hit on almost every guy she meets. |
| 12 | 182 | The One Where Joey Dates Rachel | 2002-01-10 | 30 | Phoebe gets Monica and Chandler a Ms. Pacman arcade game for a wedding present, which leads to some heavy competition between Monica, Phoebe, and surprisingly, Chandler. Ross gets to teach an important class because of a retiring professor, but soon learns that its on the other side of town, and he doesn't have enough time to get there. Joey takes Rachel to dinner on a pretend date to make her feel better since she can't have a normal relationship due to her pregnancy. |
| 13 | 183 | The One Where Chandler Takes a Bath | 2002-01-17 | 30 | Monica turns Chandler on to the concept of a bath to relax, complete with scented oils and candles. Ross and Rachel toss baby names back and forth while deciding whether to learn the baby's sex. Joey still likes Rachel, a fact that Monica, Chandler and Phoebe discover by a little detective work. |
| 14 | 184 | The One With the Secret Closet | 2002-01-31 | 30 | Phoebe talks Monica into letting her give her a massage but becomes disconcerted when Monica begins making sexual noises. Joey dreams about being with Rachel and betraying Ross. Chandler realizes he's never seen what's in the closet by the bathroom and tries to break in. Rachel feels her baby kick for the first time. |
| 15 | 185 | The One With the Birthing Video | 2002-02-07 | 30 | Phoebe tries to cheer up a depressed Joey by lending him the world's happiest dog. Ross has yet to tell Mona that Rachel's living with him. Monica and Chandler's romantic Valentine's Day is interrupted when they watch a videotape of Phoebe's friend giving birth. |
| 16 | 186 | The One Where Joey Tells Rachel | 2002-02-28 | 30 | Ross has trouble understanding Joey's revelation, as does Gunther. However, he comes to his senses and convinces Joey to tell Rachel how he feels. Meanwhile, Phoebe meets Monica's soulmate. |
| 17 | 187 | The One With the Tea Leaves | 2002-03-07 | 30 | Joey has been hiding from Rachel, so she invents a problem at work to draw him into conversation. Phoebe's tea leaves tell her that she's going to meet the man of her dreams, except that the man she meets is a nightmare. Ross tries to retrieve his favorite shirt from Mona's, interrupted when she returns home with a date. |
| 18 | 188 | The One in Massapequa | 2002-03-28 | 30 | Everybody prepares to go out to Long Island for the elder Gellers' 35th wedding anniversary party. Monica wants to write a toast to make everybody cry like Ross's toasts do. Ross and Rachel discover that his parents have told people they're married. Phoebe invites her new boyfriend, Parker, who is extremely enthusiastic. |
| 19 | 189 | The One With Joey's Interview | 2002-04-04 | 30 | Joey prepares for an interview with Soap Opera Digest, although he's afraid of appearing stupid, so he enlists his friends to make sure things go well. During the interview, he reminisces about his past acting experiences, what he does in his spare time, eating and exercising right, his friends, his homosexual tendencies, and his romantic life. |
| 20 | 190 | The One With the Baby Shower | 2002-04-25 | 30 | Rachel panics when she realizes that she is not ready to take care of her baby, and reluctantly agrees for her mother to move in with her and Ross to help out. Monica tries desperately to get Mrs. Green to like her. Meanwhile, the guys help Joey practice for his audition as the host of a wild game show called "Bamboozled." |
| 21 | 191 | The One With the Cooking Class | 2002-05-02 | 30 | Monica's restaurant gets a bad review in the Post. After confronting the critic who wrote it, she decides to join a cooking class, with Joey in tow. Ross goes on a date with a clerk from a baby store, making Rachel jealous. Chandler prepares for a job interview after Phoebe tells him that he makes a bad first impression. |
| 22 | 192 | The One Where Rachel is Late | 2002-05-09 | 30 | With the release of Joey's movie approaching, he must decide which friend to invite to the premiere. Unfortunately, his pick, Chandler, falls asleep during it. Monica and Phoebe bet on when the baby will be born as Rachel's due date comes and goes. |
| 23 | 193 | The One Where Rachel Has a Baby (1) | 2002-05-16 | 30 | Rachel and Ross arrive at the hospital. Monica and Chandler decide to have a baby and right away. Mrs. Geller turns up to give Ross her mother's engagement ring; she wants Ross to marry Rachel. Joey can't understand why somebody wouldn't want to be married to Rachel. Phoebe meets a handsome stranger, but can't quite get his room number, so she gets Dr. Drake Ramoray to get it. |
| 24 | 194 | The One Where Rachel Has a Baby (2) | 2002-05-16 | 30 | Drake reports to Phoebe. Chandler and Monica look for a room in the hospital to use for a tryst. After 21 hours of labor, Rachel's ready to have the baby. Joey blows it for Phoebe but fixes it just as quickly. |
Season 9
| Episode No. | No. Overall | Title | Airdate | Runtime | Summary |
| --- | --- | --- | --- | --- | --- |
| 1 | 195 | The One Where No One Proposes | 2002-09-26 | 30 | Because of a misunderstanding, Rachel finds herself engaged to Joey instead of Ross, who was planning to propose. |
| 2 | 196 | The One Where Emma Cries | 2002-10-03 | 30 | Somebody ends up in the hospital when Joey attempts to apologize to Ross for mistakenly asking Rachel to marry him. |
| 3 | 197 | The One With the Pediatrician | 2002-10-10 | 30 | Rachel's constant calls to Emma's pediatrician force him to reject her as a patient. |
| 4 | 198 | The One With the Sharks | 2002-10-17 | 30 | Phoebe fears losing Mike, and her self-doubt is exacerbated by Ross' foolish comments. |
| 5 | 199 | The One With Phoebe's Birthday Dinner | 2002-10-31 | 30 | Rachel is afraid to leave Emma with a babysitter. |
| 6 | 200 | The One With the Male Nanny | 2002-11-07 | 30 | Ross jealously mocks Rachel's choice of an oversensitive male nanny for Emma. |
| 7 | 201 | The One With Ross's Inappropriate Song | 2002-11-14 | 30 | When Chandler's former romantic rival decides to sell his apartment, Chandler persuades Joey to help him inspect it on the sly. |
| 8 | 202 | The One With Rachel's Other Sister | 2002-11-21 | 30 | Rachel's self-centered younger sister, Amy, ruins everyone's Thanksgiving dinner with her uncensored observations. |
| 9 | 203 | The One With Rachel's Phone Number | 2002-12-05 | 30 | While on a night out with Phoebe, Rachel impulsively gives her telephone number to a handsome restaurant patron. |
| 10 | 204 | The One With Christmas in Tulsa | 2002-12-12 | 30 | Because of a critical deadline at work, Chandler is stuck spending Christmas in Tulsa, Okla. |
| 11 | 205 | The One Where Rachel Goes Back to Work | 2003-01-09 | 30 | While visiting her workplace to show off baby Emma, Rachel is surprised to find a handsome temp who's been doing her job. |
| 12 | 206 | The One With Phoebe's Rats | 2003-01-16 | 30 | Rachel is irritated to learn that her handsome workplace rival has been invited to her birthday party. |
| 13 | 207 | The One Where Monica Sings | 2003-01-30 | 30 | While Rachel sorts out her conflicted feelings for Gavin, Ross sets out to make her jealous, enlisting Chandler to help him meet attractive women. |
| 14 | 208 | The One With the Blind Dates | 2003-02-06 | 30 | In an attempt to reunite Rachel and Ross, Joey and Phoebe arrange awful blind dates for both of them. |
| 15 | 209 | The One With the Mugging | 2003-02-13 | 30 | Joey develops an unusual acting method to impress a famous fellow actor. Meanwhile, Chandler accepts an internship at an advertising agency. |
| 16 | 210 | The One With the Boob Job | 2003-02-20 | 30 | Phoebe asks Mike to move in with her, but coming so close to married life may cause trouble in their relationship. |
| 17 | 211 | The One With the Memorial Service | 2003-03-13 | 30 | When Chandler jokingly posts an outrageous biography about Ross on his college alumni Web site, Ross retaliates. |
| 18 | 212 | The One With the Lottery | 2003-04-03 | 30 | Hoping to win a huge jackpot, the friends pool their money and buy dozens of lottery tickets. |
| 19 | 213 | The One With Rachel's Dream | 2003-04-17 | 30 | Nervous because his daytime-drama role requires him to act as if he's deeply in love with a woman, Joey rehearses with Rachel. |
| 20 | 214 | The One With the Soap Opera Party | 2003-04-24 | 30 | Ross is excited when he meets fellow paleontologist Charlie Wheeler, who's a stunning beauty. |
| 21 | 215 | The One With the Fertility Test | 2003-05-01 | 30 | Ross is in agony because Charlie is dating Joey. Meanwhile, Chandler and Monica visit a fertility clinic. |
| 22 | 216 | The One With the Donor | 2003-05-08 | 30 | Disappointed to learn that they can't conceive a baby naturally, Monica and Chandler consider their options. |
| 23 | 217 | The One in Barbados (1) | 2003-05-15 | 30 | Chandler gives David some bad advice, sparks fly between Ross and Charlie, and Rachel struggles with the idea of telling Joey that she's crazy about him. |
| 24 | 218 | The One in Barbados (2) | 2003-05-15 | 30 | Charlie and Joey break up, Rachel finally tells Joey about her crush on him, and Monica and Mike compete at a game of ping pong. |
Season 10
| Episode No. | No. Overall | Title | Airdate | Runtime | Summary |
| --- | --- | --- | --- | --- | --- |
| 1 | 219 | The One After Joey and Rachel Kiss | 2003-09-25 | 30 | Monica, Chandler and Phoebe discover that they can eavesdrop on Ross & Charlie and Joey & Rachel through the walls of the hotel. Both new couples decide to wait before proceeding with their relationships, until the men can talk to each other. Ross tells Joey on the plane ride back to New York, but Joey can't quite yet. Later, Ross walks in on Joey and Rachel kissing. Meanwhile, Monica combats her poofy hair by getting corn rows put in, and Phoebe discovers that Mike has a girlfriend. |
| 2 | 220 | The One Where Ross is Fine | 2003-10-02 | 30 | Ross puts on a convincing front and invites Joey and Rachel to dine on fajitas with him and Charlie. He quickly gets drunk and embarrasses everyone. After Rachel and Charlie leave, Joey spends the night and the two talk in the morning. Ross tells Joey he'll work on getting used to him and Rachel. Meanwhile, Frank Jr. visits with his kids and tries to talk Phoebe into taking one of the triplets. Also, Chandler and Monica visit some friends of Phoebe's to learn about adoption. However, Chandler accidentally tells their son something he didn't know - that he's adopted. |
| 3 | 221 | The One With Ross's Tan | 2003-10-09 | 30 | Joey and Rachel's first date goes well, until they return to their apartment and discover that everything's awkward. They decide that they make better friends than lovers and call off their relationship. Monica and Phoebe try to avoid their annoying friend Amanda, who has returned from living in London with a fake British accent. Ross gets a spray-on tan. |
| 4 | 222 | The One With the Cake | 2003-10-23 | 30 | It's baby Emma's first birthday and Rachel won't let the party start until Emma wakes from her nap. However, everybody has places to be: Monica and Chandler want to leave for a weekend getaway in Vermont, Phoebe has a massage client, and Joey has an audition. |
| 5 | 223 | The One Where Rachel's Sister Babysits | 2003-10-30 | 30 | Monica and Chandler solicit Joey to write a letter to the adoption agency on their behalf. Joey discovers the thesaurus. Rachel's sister Amy visits and moves in with Rachel and Joey. She babysits Emma and gets the little girl's ears pierced. On their first anniversary, Phoebe spoils Mike's plans to propose, so she proposes to him. That doesn't go well, but the two get engaged anyway. |
| 6 | 224 | The One With Ross's Grant | 2003-11-06 | 30 | Rachel and Monica fight over who will receive an ugly painting from Phoebe's apartment when Mike wants her to get rid of it. Chandler gets on Joey's bad side when he lies about watching Joey's audition tape. Ross is up for a big grant, although Charlie's ex-boyfriend is in charge of who gets it. Dr. Hobart tries to trade--Ross breaks up with Charlie and he'll get the grant. Eventually, Charlie and Dr. Hobart reconcile after he reveals his feelings for her. |
| 7 | 225 | The One With the Home Study | 2003-11-13 | 30 | Phoebe and Mike struggle over their decision to donate their wedding fund to charity. Ross discovers Rachel's irrational fear of swings. The adoption worker in charge of deciding the fate of Monica and Chandler's adoption hopes had a one-night-stand with Joey where he never called her back. Monica and Chandler are approved for adoption. |
| 8 | 226 | The One With the Late Thanksgiving | 2003-11-20 | 30 | After Monica announces that she's not cooking Thanksgiving dinner this year, Phoebe talks her back into it. Ross, Rachel, Phoebe and Joey are all late to the dinner, thanks to a baby beauty contest and a Rangers game, so Monica and Chandler lock them out. The gang is united again when Monica gets a phone call informing her that a pregnant girl from Ohio has selected her to adopt her unborn baby. |
| 9 | 227 | The One With the Birth Mother | 2004-01-08 | 30 | Monica and Chandler travel to Ohio to meet a potential mother for their child, but they're put in an uncomfortable situation when the mom-to-be thinks they're a reverend and doctor. Joey's date picks food off his plate. Rachel picks out an outfit for Ross to wear on a date, but accidentally gives him the bag with her purchases instead. |
| 10 | 228 | The One Where Chandler Gets Caught | 2004-01-15 | 30 | Phoebe and Rachel catch Chandler getting into a car with a blonde woman and think he's having an affair. It turns out that the woman was Monica and Chandler's realtor, and the two are buying a house in Westchester. The friends reminisce about their good times in the apartment. |
| 11 | 229 | The One Where the Stripper Cries | 2004-02-05 | 30 | Phoebe's bachelorette party features a rather unexpected surprise when the stripper shows up. Joey is on ""Pyramid."" Chandler and Ross flash back to 1987 to reflect on a pact they made when they were in college. |
| 12 | 230 | The One With Phoebe's Wedding | 2004-02-12 | 30 | Phoebe asks Joey to give her away at her wedding. Monica's the wedding planner and she's driving Phoebe nuts. Chandler and Ross discover at the rehearsal dinner that neither of them has a part in the wedding. However, Mike needs to replace a groomsman, so he lets Phoebe choose one of them, although she gives the job to Rachel. Joey takes his role as the bride's dad way too seriously. Phoebe fires Monica. The day of the wedding, New York is hit with the worst snowstorm its seen in 20 years. Phoebe rehires Monica, and the wedding ends up taking place in the street outside of Central Perk. When the priest can't make it, Joey steps in for him, and Chandler gives the bride away, while groomsman Ross is stuck taking care of Mike's old dog. |
| 13 | 231 | The One Where Joey Speaks French | 2004-02-19 | 30 | Phoebe tries to teach Joey to speak French for an audition. Surrogate mom Erica is visiting town and tells the Bings that the baby's father may be a shovel killer. Ross and Rachel head out to Long Island after her dad has a heart attack. After Ross rejects an upset Rachel's advances, the two decide never to have sex again, although Rachel suggests it still might happen. |
| 14 | 232 | The One With Princess Consuela | 2004-02-26 | 30 | Monica and Chandler visit their house, which is in escrow, where Joey is comforted about losing his friends by the 8-year-old girl who presently lives there. Phoebe learns that she can change her name to whatever she wants, which turns out to be Princess Consuela Bananahammock. After Mike changes his name to Crap Bag, she decides to just be Phoebe Buffay-Hannigan. Ross gets tenure at his job. Rachel's boss is sitting next to her at an interview, and she loses her job. However, she runs into her old friend Mark, who offers her a job in Paris. |
| 15 | 233 | The One Where Estelle Dies | 2004-04-22 | 30 | Ross tries to get Rachel rehired at Ralph Lauren. He succeeds, but after Rachel tells him how scared she is about moving to Paris, he's convinced she should go. Phoebe discovers that Joey's agent Estelle died and, since his life has been changing so much recently, doesn't want to tell him. Chandler and Monica visit the house next door to theirs and discover that Janice is bidding on it. To get Janice to withdraw her offer, Chandler comes on to her. |
| 16 | 234 | The One With Rachel's Going Away Party | 2004-04-29 | 30 | With Rachel leaving tomorrow, the gang throws her a small going away party. She says goodbye to each of her friends individually, except for Ross. He gets mad and the two of them end up in a passionate kiss after she explains that she was putting it off because of how hard saying goodbye to him would be. Meanwhile, Erica is in town until the baby arrives and she ends up going into labor at the party. |
| 17 | 235 | The Last One (1) | 2004-05-06 | 30 | Ross and Phoebe chase Rachel to the airport, but end up at the wrong one. They narrowly make it to the right airport, where Ross declares his love for Rachel, but she gets on the plane anyway. |
| 18 | 236 | The Last One (2) | 2004-05-06 | 30 | Ross and Phoebe chase Rachel to the airport, but end up at the wrong one. They narrowly make it to the right airport, where Ross declares his love for Rachel, but she gets on the plane anyway. |
Series Cast
| | | | |
| --- | --- | --- | --- |
| | Lisa Kudrow | as Phoebe Buffay | |
| | Matthew Perry | as Chandler Bing | |
| | Jennifer Aniston | as Rachel Green | |
| | Matt LeBlanc | as Joey Tribbiani | |
| | Courteney Cox | as Monica Geller | |
| | David Schwimmer | as Ross Geller | |
Series Crew
| | Position | Name |
| --- | --- | --- |
| | Executive Producer | Greg Malins |
| | Creator | David Crane |
| | Executive Producer | David Crane |
| | Executive Producer | Scott Silveri |
| | Executive Producer | Adam Chase |
| | Creator | Marta Kauffman |
| | Executive Producer | Marta Kauffman |
| | Executive Producer | Shana Goldberg-Meehan |
| | Executive Producer | Ted Cohen |
| | Executive Producer | Andrew Reich |
| | Executive Producer | Michael Curtis |
| | Co-Executive Producer | Sherry Bilsing |
| | Co-Producer | Sherry Bilsing |
Related News
TVMaze