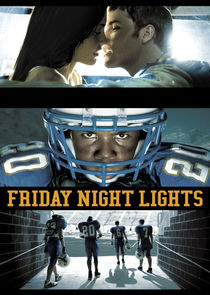 In the town of Dillon, Texas, football is life, and no one knows that better than new head Coach Eric Taylor. Pressure mounts as the Dillon Panthers led by star quarterback Jason Street, enter pre-season surrounded by a swirl of press, recruiters and State Championship sized expectations. Backup quarterback Matt Saracen prepares to ride the bench in the shadow of Jason Street, as running back Tim Riggins struggles with a serious vice. As the season opener grows near, the town of Dillon is focused on what they believe to be most important, winning.
Series Overview
Rating
imDb Rating: 8.7 (53,051 Votes)
Metascore: N/A
Plot
A drama that follows the lives of the Dillon Panthers, one of the nation's best high school football teams, and their head coach Eric Taylor.
Details
Rated: TV-14
Released: 03 Oct 2006
Runtime: 44 min
Genre: Drama, Sport
Director: N/A
Writer: Peter Berg
Actors: Kyle Chandler, Connie Britton, Aimee Teegarden, Brad Leland
Language: English
Country: USA
Awards: Won 3 Primetime Emmys. Another 13 wins & 96 nominations.
Total Seasons: 5
Previous Episode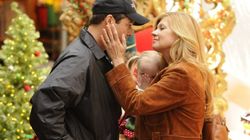 Always
Episode 5x13; Feb 09, 2011
The Taylors face several decisions that could permanently change their lives; Julie's plans for the future surprise Coach and Tami; the Lions go to State.
Previous Episodes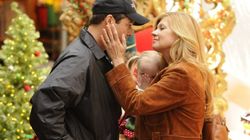 5x13: Always


5x12: Texas Whatever (aka Small Town)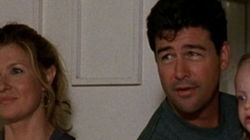 5x11: The March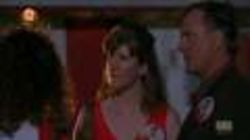 5x10: Don't Go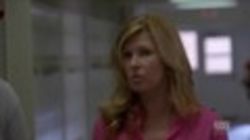 5x9: Gut Check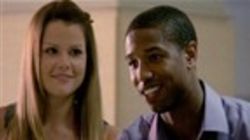 5x8: Fracture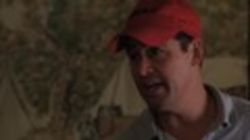 5x7: Perfect Record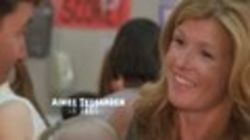 5x6: Swerve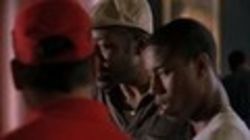 5x5: Kingdom

View All Episodes
Cast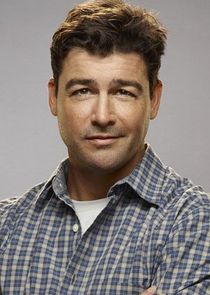 Kyle Chandler as Eric Taylor
Connie Britton as Tami Taylor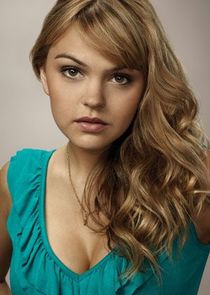 Aimee Teegarden as Julie Taylor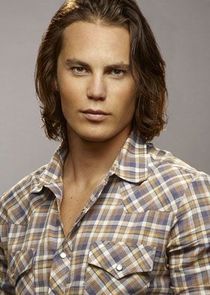 Taylor Kitsch as Tim Riggins
Zach Gilford as Matt Saracen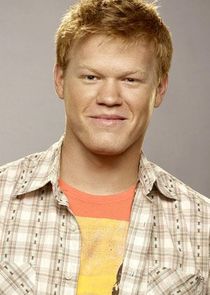 Jesse Plemons as Landry Clarke
View Full Cast
Skip to:
Season 1
| Episode No. | No. Overall | Title | Airdate | Runtime | Summary |
| --- | --- | --- | --- | --- | --- |
| 1 | 1 | Pilot | 2006-10-03 | 60 | Football is life in the town of Dillon, Texas. No one knows that better than new Head Coach Eric Taylor and his team of Dillon Panthers, but no one is prepared for the ways they will all be tested in the days and weeks to come. |
| 2 | 2 | Eyes Wide Open | 2006-10-10 | 60 | In the wake of star quarterback Jason Street's serious injury, pressure mounts for Coach Taylor and the team as second-string quarterback Matt Saracen is unwittingly thrust into the spotlight, and tensions build between Tim Riggins and Smash Williams. |
| 3 | 3 | Wind Sprints | 2006-10-17 | 60 | The town turns on Coach Taylor after a difficult loss, and seedy backroom deals begin to recruit a new quarterback, Ray "Voodoo" Tatum. Seeing the team falling apart, Coach Taylor takes drastic measures to save the season. |
| 4 | 4 | Who's Your Daddy | 2006-10-24 | 60 | Facing the Panthers' biggest rival, Coach Taylor must find a way to bring the team together while his family falls apart; Tim and Smash unite to plot revenge after a rival team vandalizes their field house; and Jason struggles at the rehab center. |
| 5 | 5 | Git 'Er Done | 2006-10-30 | 60 | Voodoo clashes with Coach Taylor and fellow players alike; Jason's new roommate introduces him to quad rugby; emotions run high when Tim and Jason reunite for the first time since the accident; and Lyla is wracked with guilt over her secret relationship. |
| 6 | 6 | El Accidente | 2006-11-07 | 60 | The Panthers are frustrated to learn their latest win may be overturned due to Voodoo's recruitment; a star defensive player is arrested for assaulting another student; and Tim and Lyla break Jason out of rehab to take him on a surprise trip to the lake. |
| 7 | 7 | Homecoming | 2006-11-14 | 60 | Alumni reunite in Dillon for homecoming, including a former state champ with dark secrets; Billy Riggins and Tyra plan the ultimate after-game party; Smash feels pressure to impress a college recruiter; and Jason becomes more suspicious of Lyla and Tim. |
| 8 | 8 | Crossing the Line | 2006-11-28 | 60 | While Tim and the team celebrate their victory, a frustrated Smash takes drastic measures to improve his performance; Coach Taylor's daughter, Julie, contemplates a date with Matt; and Jason plays in his first quad rugby game. |
| 9 | 9 | Full Hearts | 2006-12-05 | 60 | Lyla and Tim are alienated as rumors about their relationship spread; Smash puts his health at risk in his attempt to improve his performance on the field; Julie and Matt go on their first date; and the Panthers face the intimidating Gatling High team. |
| 10 | 10 | It's Different for Girls | 2006-12-12 | 60 | As the cheer team prepares for the Championship Classic, Lyla becomes the victim of brutal harassment over her affair with Tim; Coach Taylor tries to keep Julie and Matt apart; Jason adjusts to life at home; and Smash falls for the preacher's daughter. |
| 11 | 11 | Nevermind | 2007-01-03 | 60 | Matt's dad returns from Iraq, but the homecoming is not what Matt expected; Smash becomes more dependent on unnatural substances to keep up with the competition; and Jason and Lyla begin to rekindle their relationship. |
| 12 | 12 | What to Do While You're Waiting | 2007-01-10 | 60 | During a bye week, the Panthers wait for the future of their season to be determined by a game between two opponents; the Street family continues their lawsuit against Coach Taylor; and Tyra deals with her mother's abusive relationship with her boyfriend. |
| 13 | 13 | Little Girl I Wanna Marry You | 2007-01-24 | 60 | Smash's mom makes a discovery that can destroy Smash's football dreams; Tyra confronts her mother's insecurities; and Jason rethinks the seriousness of his relationship with Lyla after Buddy sets Lyla up on a date. |
| 14 | 14 | Upping the Ante | 2007-01-31 | 60 | Coach Taylor struggles to prepare for the first postseason game while dealing with Smash's personal demons; Tyra and Julie begin an unlikely friendship; Tim reconnects with his estranged father; and Buddy makes a discovery about Lyla and Jason. |
| 15 | 15 | Blinders | 2007-02-07 | 60 | The Panthers are feeling invincible after their first playoff win - until a coach makes racial statements that sorely test the team's bonds; Tami worries about Julie's friendship with Tyra; and the girls take the field for a game of powderpuff football. |
| 16 | 16 | Black Eyes and Broken Hearts | 2007-02-14 | 60 | While Smash spearheads the protest, Coach Taylor deliberates over firing one of his best coaches; Julie's friendship with Tyra grows more destructive; Jason makes a life-changing decision; and Matt does whatever he can to win Julie back. |
| 17 | 17 | I Think We Should Have Sex | 2007-02-21 | 60 | The Panthers are deep into the playoffs and all the players feel untouchable; Julie drops a bomb on an unsuspecting Matt when she says she's ready to have sex for the first time; and Tim's relationship with his father takes a turn for the worse. |
| 18 | 18 | Extended Families | 2007-02-28 | 60 | Buddy Garrity imposes on the Taylors by moving in with them when his affair is discovered; Lyla drives to surprise Jason at his quad rugby camp; Smash worries when Waverly behaves uncharacteristically; and Coach Taylor takes a meeting with TMU. |
| 19 | 19 | Ch-Ch-Ch-Ch-Changes | 2007-03-21 | 60 | With TMU knocking on Coach Taylor's door, Julie decides to make it very clear to her parents that she does not intend to leave Dillon and Matt; Jason gets devastating news from the quad rugby recruiters; and Tim befriends a single mother and her son. |
| 20 | 20 | Mud Bowl | 2007-03-28 | 60 | Coach Taylor feels the players are losing their grasp on the true spirit of the game, so when an unexpected event jeopardizes their home-field advantage, Coach Taylor decides to find a new field while reminding his players of their love for the game. |
| 21 | 21 | Best Laid Plans | 2007-04-04 | 60 | Coach Taylor makes a rash decision that disrupts his future in Dillon and upsets his family; Tim deals with his new, inappropriate relationship with the single mother next door; and Landry finally reveals Tyra's horrible secret. |
| 22 | 22 | State | 2007-04-11 | 60 | In the season finale, the Panthers gear up for the state championship as everyone speculates about whether or not Coach Taylor will leave Dillon for a dream job at TMU, and Tami receives some surprising news of her own. |
Season 2
| Episode No. | No. Overall | Title | Airdate | Runtime | Summary |
| --- | --- | --- | --- | --- | --- |
| 1 | 23 | Last Days of Summer | 2007-10-05 | 60 | Summer comes to an end, and the team hopes to continue its success despite many changes taking place; Eric begins his career as TMU head coach; Tami goes into labor; someone from Tyra's past visits her; Matt and Landry struggle with new lifestyles. |
| 2 | 24 | Bad Ideas | 2007-10-12 | 60 | The first day of school brings many changes; Tami's new life as the mother of a newborn proves to be difficult; Saracen's "perfect" life slowly slips away; Landry tries to embrace his new lifestyle; coaches, scouts and fans praise Smash. |
| 3 | 25 | Are You Ready for Friday Night? | 2007-10-19 | 60 | The first Friday night of the season holds surprises for the Panthers; Smash and Saracen's problems get the best of them; Eric returns to see his old team in shambles; Riggins faces a scary situation. |
| 4 | 26 | Backfire | 2007-10-26 | 60 | Riggins and Street go to Mexico, as Street hopes to explore experimental surgery; Lyla tries to help a newcomer to Dillon; coach Taylor makes a big career move; a development in a police search instills trepidation in the lives of Tyra and Landry. |
| 5 | 27 | Let's Get It On | 2007-11-02 | 60 | Coach Taylor returns to Dillon, but it is not an easy homecoming; the team must deal with conflict between Saracen and Smash; Riggins turns to Lyla for help in changing Street's mind about surgery. |
| 6 | 28 | How Did I Get Here? | 2007-11-09 | 60 | Key evidence implicates Landry; Tami's sister stirs up things in the house; Riggins must prove to coach Taylor that he wants to be a part of the team. |
| 7 | 29 | Pantherama! | 2007-11-16 | 60 | Smash learns his college football options on the first day of recruiting; Coach Taylor has his attention on a new player; Saracen has a new cheerleader girlfriend; jealous Julie confides in a new teacher; Tami brings together Lyla and Tyra. |
| 8 | 30 | Seeing Other People | 2007-11-30 | 60 | An unexpected incident occurs at the end of Smash's first recruiting trip; Saracen asks his girlfriend for an open relationship; Tami explodes on a teacher she thinks is getting too close to Julie; the brother of Tyra's attacker wants to meet her. |
| 9 | 31 | The Confession | 2007-12-07 | 60 | Landry continues to struggle with his conscience when he confesses to the murder of Tyra's attacker; Street contemplates his future as Herc sets him up with an online dating service; tension continues to build between Tami and Julie. |
| 10 | 32 | There Goes the Neighborhood | 2008-01-04 | 60 | A tornado hits the Dillon County area, damaging a rival high school; coach Taylor welcomes Laribee; Julie and Tami adjust to Tim Riggins' living in their house; tension builds between Landry and Tyra. |
| 11 | 33 | Jumping the Gun | 2008-01-11 | 60 | Colleges pressure Brian for a verbal commitment; tension is high between Coach Taylor and Tim Riggins with regard to Julie; Tami and her sister continue to see things differently. |
| 12 | 34 | Who Do You Think You Are? | 2008-01-18 | 60 | Tami and Coach Taylor look into day care for Gracie; Lyla starts a job at a Christian radio station; Matt discovers he is in love with an in-home nurse. |
| 13 | 35 | Humble Pie | 2008-01-25 | 60 | When charges are filed against Brian, he must decide whether to swallow his pride or stand up for what he believes; Jason finds a new career; Tami is hired as the girl's volleyball coach; Tim tries to express his feelings to Lyla. |
| 14 | 36 | Leave No One Behind | 2008-02-01 | 60 | Matt reaches a point where nothing seems to matter anymore; Landry's potential love interest could shake up his relationship with Tyra; Brian begins his three-game suspension and turns to Coach Taylor for advice. |
| 15 | 37 | May the Best Man Win | 2008-02-08 | 60 | Brian is determined to get a football scholarship despite recent events; Tami runs into her high-school boyfriend, now a real estate mogul; Jason must decide if he is willing to change his life completely; Tim continues his pursuit of Lyla. |
Season 3
| Episode No. | No. Overall | Title | Airdate | Runtime | Summary |
| --- | --- | --- | --- | --- | --- |
| 1 | 38 | I Knew You When | 2008-10-01 | 60 | Coach Taylor is unsure how strong his team will be without Smash; a new star player (Jeremy Sumpter) arrives on the scene; a season-ending injury results in Smash losing his college scholarship. |
| 2 | 39 | Tami Knows Best | 2008-10-08 | 60 | Smash has confidence issues as he works with Coach Taylor to prepare for college tryouts; Tami finds that the community cares more about a new screen on the field than education; Matt faces a tough decision about his grandmother's care. |
| 3 | 40 | How the Other Half Lives | 2008-10-15 | 60 | Coach Taylor is pressured to make some changes to his team for an upcoming game; Saracen feels the heat as fans lose faith in him; Tim tries to get out of debt. |
| 4 | 41 | Hello, Goodbye | 2008-10-22 | 60 | The new bad boy in town woos Tyra; Saracen's mother tries to re-enter his life; Smash leaves Dillon for the first time. |
| 5 | 42 | Every Rose Has Its Thorn | 2008-10-29 | 60 | Cash's dark side comes to light; Jason thinks he knows how to bring him and Erin back together; coach Taylor makes a decision that leaves Matt debating the future of his football career. |
| 6 | 43 | It Ain't Easy Being J.D. McCoy | 2008-11-05 | 60 | The new quarterback, J.D. McCoy, becomes a victim of hazing; Matt and Julie get closer after spending some time together at the lake; a woman claims that Cash owes her child support. |
| 7 | 44 | Keeping Up Appearances | 2008-11-12 | 60 | J.D.'s skills are put to the test at Friday night's rival game; Landry thinks he is over Tyra when he meets Devin, who seems to be the perfect girl. |
| 8 | 45 | New York, New York | 2008-11-19 | 60 | In hopes of getting his family back, Jason follows a job opportunity to New York; Tyra is torn between following Cash on his rodeo tour and her college dream; Tami tries to talk Coach Taylor into buying a new house. |
| 9 | 46 | Game of the Week | 2008-12-03 | 60 | Dillon is in the spotlight when the Panthers' game is selected as the nationally televised game of the week; Riggins decides whether to meet with a college coach; Tyra sees the truth about Cash and finds herself in a desperate situation. |
| 10 | 47 | The Giving Tree | 2008-12-10 | 60 | Buddy Garrity is forced to tell Lyla about his financial troubles; when J.D. meets a girl at school, his father worries he is losing his focus on football. |
| 11 | 48 | A Hard Rain's Gonna Fall | 2008-12-17 | 60 | Saracen's grandmother's mental health rapidly deteriorates; Lyla learns that she has been accepted to her dream college; tensions between Joe and J.D. escalate. |
| 12 | 49 | Underdogs | 2009-01-07 | 60 | The McCoys' and Taylors' friendship is on thin ice after Joe and J.D.'s scuffle; Buddy tries to make amends with Lyla; Tyra and Landry try to rekindle their romance. |
| 13 | 50 | Tomorrow Blues | 2009-01-14 | 60 | Matt prepares for college; Lyla's dreams are in the hands of an estranged uncle; coach Taylor feels uncertain about the future. |
Season 4
| Episode No. | No. Overall | Title | Airdate | Runtime | Summary |
| --- | --- | --- | --- | --- | --- |
| 1 | 51 | East of Dillon | 2009-10-28 | 60 | Coach Taylor struggles to pull the East Dillon Lions together; Tami navigates the new politics at West Dillon; Matt experiences life as a townie; a college lecture inspires Tim. |
| 2 | 52 | After the Fall | 2009-11-04 | 60 | A controversy at West Dillon puts a star player on the Lions' roster; Eric tries to re-energize his demoralized team; Tim finds a new living situation in an unlikely place. |
| 3 | 53 | In the Skin of a Lion | 2009-11-11 | 60 | Coach betrays Tami's trust over a financial decision; tensions between Vince and Luke threaten the team's chances on the field; Tim helps Coach condition his players; Julie doesn't want to go to church. |
| 4 | 54 | A Sort of Homecoming | 2009-11-18 | 60 | Homecoming at the newly reopened school prompts Eric to investigate East Dillon's history; Tami feels the wrath of the boosters; Matt and Tim go on a spur-of-the-moment hunting trip. |
| 5 | 55 | The Son | 2009-12-02 | 60 | Julie, Landry, Coach, and Tami rally around Matt in a time of crisis; Vince endangers his rising star as a football player by engaging in criminal activity in order to support his family; Becky and Tim grow closer. |
| 6 | 56 | Stay | 2009-12-09 | 60 | Coach searches for a strategy to shut down their toughest opponent yet; Tim reconnects with Lyla; Vince discovers he has a gift for car theft; Julie and Matt attend a concert in Austin and reach a critical juncture in their relationship. |
| 7 | 57 | In the Bag | 2009-12-16 | 60 | Coach suspects that Vince brought a gun to school; Tami unwinds at a party with colleagues; Julie and Landry try to put the past behind them; Luke misses practice to work on his family's ranch. |
| 8 | 58 | The Toilet Bowl | 2010-01-06 | 60 | The Lions play the worst team in the league; Tami and Julie go on a college tour in Boston; Tim helps Luke make a poor decision. |
| 9 | 59 | The Lights of Carrol Park | 2010-01-13 | 60 | Coach Taylor and Buddy try to make a park safer for the East Dillon players; Tami feels distant from her distracted husband; Julie makes a new friend while volunteering; Becky faces the consequences of her one-night stand with Luke. |
| 10 | 60 | I Can't | 2010-01-20 | 60 | Big Mary urges Eric to find a new way to coach; Tim puts Tami in an uncomfortable situation; Vince's mother has a medical emergency; Luke's parents want to help him. |
| 11 | 61 | Injury List | 2010-01-27 | 60 | Tami has to defend her actions and her job; Julie receives an unexpected phone call; Luke becomes more desperate to alleviate his pain. |
| 12 | 62 | Laboring | 2010-02-03 | 60 | Tensions in town run high as the Panthers-Lions game approaches; Coach has bad news for Luke; Tami considers a public apology; Vince is persuaded to seek revenge. |
| 13 | 63 | Thanksgiving | 2010-02-10 | 60 | The Taylors host Thanksgiving dinner; Julie and Landry receive an interesting proposition; Tim makes a difficult decision; East Dillon rallies around the Lions. |
Season 5
| Episode No. | No. Overall | Title | Airdate | Runtime | Summary |
| --- | --- | --- | --- | --- | --- |
| 1 | 64 | Expectations | 2010-10-27 | 60 | Coach Taylor tempers high expectations for the upcoming season; Tami is frustrated with her new job; two alumni prepare to leave for college. |
| 2 | 65 | On the Outside Looking In | 2010-11-03 | 60 | Not everyone is happy with how the team played in the season's first game; Vince discovers stardom comes with benefits; Luke pays for his aggressive play; Tami tries to start a tutoring program. |
| 3 | 66 | The Right Hand of the Father | 2010-11-10 | 60 | Coach Taylor has difficulty disciplining his players; someone from Vince's past returns; Julie bonds with a member of the faculty; Buddy gets some disturbing news. |
| 4 | 67 | Keep Looking | 2010-11-17 | 60 | Coach must mediate when tensions erupt in the locker room; the Lions welcome a new player; Buddy deals with the trials of fatherhood; Tami counsels a troubled student. |
| 5 | 68 | Kingdom | 2010-12-01 | 60 | Coach talks to Vince and his father about recruitment regulations; four of the Lions make a lifelong pact; Julie's relationship becomes more complicated. |
| 6 | 69 | Swerve | 2010-12-08 | 60 | A popular magazine praises Coach; Vince's past catches up to him; Luke faces the truth about TMU; a car accident delays Julie's return to college. |
| 7 | 70 | Perfect Record | 2010-12-15 | 60 | A website makes an embarrassing revelation about the Lions players; Vince gets caught between Coach and Ornette; Billy mentors Luke. |
| 8 | 71 | Fracture | 2011-01-05 | 60 | Coach worries he is losing his grip on the team; Tami thinks one of her students is being neglected at home; Vince's arrogance alienates his teammates; Becky enters a pageant. |
| 9 | 72 | Gut Check | 2011-01-12 | 60 | Coach threatens to suspend Vince; Billy receives some surprising news from Mindy; Becky begins a new job; Tami and Epyck's relationship grows. |
| 10 | 73 | Don't Go | 2011-01-19 | 60 | An elite college program courts Coach Taylor; Vince works to earn his starting spot back; friends and family speak at Tim's parole hearing. |
| 11 | 74 | The March | 2011-01-26 | 60 | Coach Taylor feels threatened by budget cuts; Tami flies to Pennsylvania for an opportunity; the Lions embark on their quest for state. |
| 12 | 75 | Texas Whatever (aka Small Town) | 2011-02-02 | 60 | Coach Taylor receives an offer he can't refuse; Tim reassesses his future plans when an old flame returns to Dillon; the fate of East Dillon's football program is decided. |
| 13 | 76 | Always | 2011-02-09 | 60 | The Taylors face several decisions that could permanently change their lives; Julie's plans for the future surprise Coach and Tami; the Lions go to State. |
Series Cast
| | | | |
| --- | --- | --- | --- |
| | Kyle Chandler | as Eric Taylor | |
| | Connie Britton | as Tami Taylor | |
| | Aimee Teegarden | as Julie Taylor | |
| | Taylor Kitsch | as Tim Riggins | |
| | Zach Gilford | as Matt Saracen | |
| | Jesse Plemons | as Landry Clarke | |
| | Minka Kelly | as Lyla Garrity | |
| | Adrianne Palicki | as Tyra Collette | |
| | Gaius Charles | as Brian "Smash" Williams | |
| | Scott Porter | as Jason Street | |
| | Matt Lauria | as Luke Cafferty | |
| | Michael B. Jordan | as Vincent "Vince" Howard | |
| | Jurnee Smollett-Bell | as Jess Merriweather | |
| | Dora Madison Burge | as Becky Sproles | |
| | Grey Damon | as Hastings Ruckle | |
Series Crew
| | Position | Name |
| --- | --- | --- |
| | Executive Producer | John Cameron |
| | Executive Producer | Brian Grazer |
| | Executive Producer | David Nevins |
| | Executive Producer | Sarah Aubrey |
| | Executive Producer | Peter Berg |
| | Associate Producer | Jeff Henry |
| | Associate Producer | Michael Lewis |
| | Costume Designer | Karyn Wagner |
Related News
TVMaze