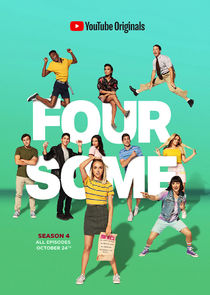 Andie is undateable– thanks to her older brother Alec, the most popular guy in high school, who makes sure no guy comes near her. Fortunately, Andie has her three best friends to help her shake the little sister stigma: Dakota, the gay best friend who is more than confident in his own sexuality; Imogen the innocent, fresh-out-of-home-school wallflower; and Courtney, Alec's girlfriend and last year's homecoming queen, who can't let go of her high school days. These four very different personalities help each other navigate the hormone-induced, angst-filled sea of high school.
Series Overview
Rating
imDb Rating: 6.0 (765 Votes)
Metascore: N/A
Plot
Andie is on a mission to shake her stigma with the help of her three best friends.
Details
Rated: TV-14
Released: 30 Mar 2016
Runtime: 23 min
Genre: Comedy
Director: N/A
Writer: Marissa Read, Selyna Warren
Actors: Jenn McAllister, Cameron Moulène, Rickey Thompson, Meghan Falcone
Language: English
Country: USA
Awards: 2 wins & 1 nomination.
Total Seasons: 4
Previous Episode
Live As Legends
Episode 4x10; Oct 24, 2018
Previous Episodes 4x10: Live As Legends 4x9: Capture Your Capsule 4x8: Friend Yo Folks 4x7: Overnight Delight 4x6: Applaud Yo Squad 4x5: Be a Friend, Amend! 4x4: Discovering Hugh You Are 4x3: Stay Linked - Get Inked 4x2: The Fourth Season

View All Episodes
Cast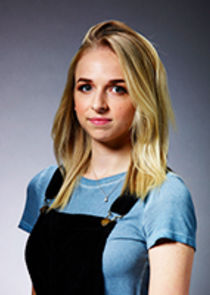 Jenn McAllister as Andie Fixler
Rickey Thompson as Dakota Green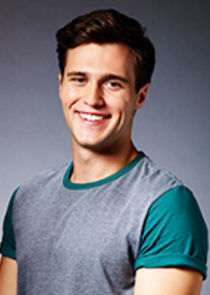 Cameron Moulène as Josh Bennett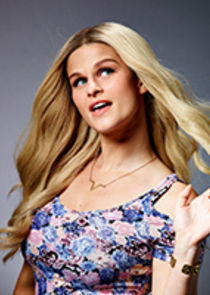 Meghan Falcone as Courtney Todd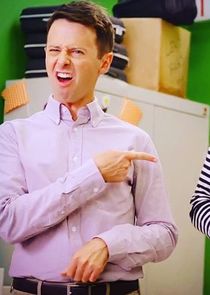 John Milhiser as Steven Shaw
Logan Paul as Alec Fixler
View Full Cast
Skip to:
Season 1
| Episode No. | No. Overall | Title | Airdate | Runtime | Summary |
| --- | --- | --- | --- | --- | --- |
| 1 | 1 | Sister-Zoned | 2016-03-30 | 30 | Like every high school sophomore, all Andie wants is to have someone like her, date her, and possibly make out with her. When her brother makes it impossible for her to land a date, Andie's three best friends each come up with their own clever way to try and help get Andie out of the sister zone. |
| 2 | 2 | Baked | 2016-03-30 | 30 | Media Club advisor Mr. Shaw threatens to close the club if the Foursome doesn't produce a new episode of the school's newscast, "Cup O'Brayer," by end of day. Their plans are derailed when a trip to the school's bake-off leaves the Foursome high as kites. |
| 3 | 3 | Co-Ed Sleepover | 2016-04-06 | 23 | When boy drama leaves the Foursome frustrated, they want to solve it the best way they know how: GIRLS' NIGHT (plus Dakota)! But when Alec's boys' night collides with their girls' night, they have a showdown to determine who gets to stay. |
| 4 | 4 | Sex-Ed | 2016-04-13 | 23 | After a condom lesson gone wrong in health class, Andie realizes that she knows nothing about sex, and even if Josh all of the sudden decided he was interested she would be totally unprepared. Dakota and Courtney agree to teach her how to round the "bases." |
| 5 | 5 | PDA | 2016-04-20 | 23 | Something is in the air at Brayer High and everyone is hooking up – well, everyone but Andie. The Foursome try to hide their hookups to spare her feelings, but end up abandoning her when she needs them the most. |
| 6 | 6 | Blackout | 2016-04-27 | 23 | Courtney invites everyone to a frat party at SUC, but when they wake up the morning after, Imogen is missing and the Foursome must retrace their steps to find her |
Season 2
| Episode No. | No. Overall | Title | Airdate | Runtime | Summary |
| --- | --- | --- | --- | --- | --- |
| 1 | 7 | Extra Curr-d*ck-ulars | 2016-12-06 | 23 | New season means New Andie! Ms. Fixler is ready to move on from the past and all she has to do is swallow new dude spit to do it! The Foursome watch in shock as Andie executes her own, "plan pheromone." |
| 2 | 8 | Secret Admiral | 2016-12-06 | 23 | New season means New Andie! Ms. Fixler is ready to move on from the past and all she has to do is swallow new dude spit to do it! The Foursome watch in shock as Andie executes her own, "plan pheromone." |
| 3 | 9 | The Big O No! | 2016-12-14 | 23 | When the Foursome discover Andie's never had her big O, they embark on a sensual journey. The Foursome struggle to focus when new guy, Kent Saydak, becomes the talk of Brayer. |
| 4 | 10 | After Shocker | 2016-12-21 | 23 | The Foursome decide that they need to disconnect to connect and have Mr. Shaw lock up their phones but the gang gets shook when an earthquake locks them inside of the Brayer Lair with no way to call for help. |
| 5 | 11 | Model UN-dressed | 2016-12-28 | 23 | Diplomacy fills the air as Imogen gives a new transfer student a tour of Brayer, and Andie makes Dakota join model UN to spend more time with Kent. When Kent and Andie team up for a presentation, negotiations get HOT. |
| 6 | 12 | Threesome | 2017-01-04 | 23 | Kent finally asks Andie on a date! Or did he? Courtney joins the dating bandwagon by dating herself... if she was Mae. |
| 7 | 13 | Les Be Honest | 2017-01-11 | 23 | When Greer finds a saucy polaroid of Andie in Josh's locker, she invites the girls for a sleepover to get some answers. Dakota has a boys night of his own, at an insane asylum themed escape room. Perfect theme, cause everyone's acting CRAY. |
| 8 | 14 | Synced Up | 2017-01-18 | 23 | The girls get their scarlet wink at the same time and take a period day. The group boy-BANDS together to help each other get through the day and stay *NSYNC. |
| 9 | 15 | Whatta Lock-Block | 2017-01-25 | 23 | Andie's excitement over going to her first Lock-In gets dimmed when Kent shows no interest in going to Homecoming. While the rest of the gang gets home-quiered, Courtney has a realization about her attachment to high school. |
| 10 | 16 | The Big Finish | 2017-02-01 | 23 | It's homecoming night and Andie has finally decided to lose her "V," but the night might not go exactly as she nor the Foursome planned. |
Season 3
| Episode No. | No. Overall | Title | Airdate | Runtime | Summary |
| --- | --- | --- | --- | --- | --- |
| 1 | 17 | Foursome Before Whoresome | 2017-11-01 | 23 | While Andie struggles to balance her buds with her new boy, the gang tries to woo her back with hot tix to BEACH ISLAND! |
| 2 | 18 | Is that a Beach Bonanza in your Pocket, or Are You Just Happy to See Me? | 2017-11-01 | 22 | The Foursome settle in on Beach Island and try to score invites to the Beach Island Bikini Bonanza! But when Kent makes Andie lose her pukas, the gang have to find a way to nab Andie some beads back. |
| 3 | 19 | Show Me Your Tikis | 2017-11-01 | 22 | When Courtney pees on a sacred Island Statue, the gang has to come up with fast cash or risk being kicked off the island. |
| 4 | 20 | Scared Beach-Less | 2017-11-01 | 23 | When the Foursome finds the beach bungalow's log book during a crazy rainstorm, a scary tale unfolds. |
| 5 | 21 | Ex-Isled | 2017-11-01 | 22 | Dakota's bangin' ex-girlfriend shows up on the island, and he enlists the Foursome's help to de-swag his bag so his ex no longer wants his sex. |
| 6 | 22 | Island Fever | 2017-11-01 | 23 | The Foursome head to the Swelter Shelter to sweat out their baggage. This hallucination station drops Andie off in the past and opens her eyes to old wounds. |
| 7 | 23 | Laid In the Shade | 2017-11-01 | 22 | After Kent surprises Andie on the island, the couple spends the day tirelessly trying to rekindle their spark. But the budding flame is quickly extinguished when her friends reveal shocking news! |
| 8 | 24 | Beach Bash-ed | 2017-11-01 | 23 | Andie just wants a day to relax, but a battle of the boys throws a kink in her plans. Meanwhile, Kent and Josh face off in a slow-mo sexy scuffle to land their lady. |
| 9 | 25 | Hypbrotized | 2017-11-01 | 23 | Andie wants to get her normal back and the only way to do it is to undo Greer's mind melting of her brother and hypnotize Alec! |
| 10 | 26 | Hanky Pranky | 2017-11-01 | 23 | It's prank day at Brayer with Stevenston as the foe, and the school gears up to beat those fancy hoes. Meanwhile, the Foursome rallies behind their girl when she faces a major decision. |
Season 4
| Episode No. | No. Overall | Title | Airdate | Runtime | Summary |
| --- | --- | --- | --- | --- | --- |
| 1 | 27 | The Hot M.E.S.S. | 2018-10-24 | 23 | |
| 2 | 28 | The Fourth Season | 2018-10-24 | 23 | |
| 3 | 29 | Stay Linked - Get Inked | 2018-10-24 | 23 | |
| 4 | 30 | Discovering Hugh You Are | 2018-10-24 | 23 | |
| 5 | 31 | Be a Friend, Amend! | 2018-10-24 | 23 | |
| 6 | 32 | Applaud Yo Squad | 2018-10-24 | 23 | |
| 7 | 33 | Overnight Delight | 2018-10-24 | 23 | |
| 8 | 34 | Friend Yo Folks | 2018-10-24 | 23 | |
| 9 | 35 | Capture Your Capsule | 2018-10-24 | 23 | |
| 10 | 36 | Live As Legends | 2018-10-24 | 23 | |
Series Cast
| | | | |
| --- | --- | --- | --- |
| | Jenn McAllister | as Andie Fixler | |
| | Rickey Thompson | as Dakota Green | |
| | Cameron Moulène | as Josh Bennett | |
| | Meghan Falcone | as Courtney Todd | |
| | John Milhiser | as Steven Shaw | |
| | Logan Paul | as Alec Fixler | |
| | Brooke Markham | as Imogen Hillenshine | |
| | Rahart Adams | as Kent Saydak | |
| | Madeline Whitby | as Greer Ashton | |
| | Monica Sherer | as Mae | |
| | Misty Monroe | as Ms. Ebison | |
| | Connor Weil | as Mr. Zapp | |
| | Sarah Yarkin | as Peg | |
| | Tucker Albrizzi | as Terry | |
| | Jared Wernick | as Divit | |
| | Brittany Furlan | as Ms. Cardigan | |
| | Jesse Leigh | as Rubin | |
| | Sarah Gilman | as Wynn Roberts | |
| | Joey Bragg | as Stan | |
| | Gabriel Conte | as Clemont | |
| | Sarah Baker | as Principal Slacks | |
| | George Janko | as Safari Stripper | |
Series Crew
| | Position | Name |
| --- | --- | --- |
| | Creator | Selyna Warren |
| | Creator | Marissa Read |
Related News
TVMaze