Forged in Fire features world-class bladesmiths competing against each other to create some of the most iconic edged weapons from history. In each episode, four of the best bladesmiths in the country will come together to put both their skills and reputations on the line. Whether they are making a Japanese katana, a medieval broadsword, or an ancient throwing blade like the chakram, the weapons they forge will be fully functional and lethal works of art and war. The unique histories contained within each weapon will be creatively told during the forging process and the final weapons themselves will be assessed and ruthlessly tested by our panel of expert judges. These dynamic and explosive tests will be individually designed to push the weapons to their absolute limit. One by one, the bladesmiths will be eliminated until only one remains to be crowned the champion.
Series Overview
Rating
imDb Rating: 8.4 (1,971 Votes)
Metascore: N/A
Plot
Four custom knife makers compete to make the best usable knife through a series of challenges.
Details
Rated: N/A
Released: 22 Jun 2015
Runtime: 42 min
Genre: Game-Show, Reality-TV
Director: N/A
Writer: N/A
Actors: Wil Willis, J. Neilson, David Lain Baker, Doug Marcaida
Language: English
Country: USA
Awards: N/A
Total Seasons: 5
Next Episode
The Jian Sword
Episode 7x3; Oct 23, 2019
Four smiths get thrown into the mix when they must Frankenstein a blade from one knife and combine it with a different weapon's handle. The pressure is on as these hybrid knives will have to perform and survive the brutal tests ahead. After an intense two rounds of forging two unnatural elements together--two smiths head back to their home forges to recreate one of the oldest, deadliest, and elegant blades in history: the Chinese Jian. Which smith will earn the honor of being named a Forged in Fire Champion and receive the $10,000 prize?
Previous Episode
General Patton's Saber
Episode 7x2; Oct 16, 2019
In a Forged in Fire first, four bladesmiths are tasked with forging a parameter specific blade shape in just two hours. To add more fuel to the fire, the smiths are unaware of the weapon they're making and how it will be tested. After a couple of brutal rounds, two competitors survive the heat and the clock to make it back to their home forges to recreate an American hero's signature sword: General Patton's saber. Two smiths enter the battle, but only one will produce a weapon worthy of the Patton name and take home the Forged in Fire title and $10,000.
Episodes 7x9: The Barbarian Spatha 7x8: Military Tribute 7x7: The Tizona Of El Cid 7x6: Musketeer Rapier 7x5: The Boa-zande Sword 7x4: Halloween Edition 7x3: The Jian Sword 7x2: General Patton's Saber 7x1: Sword Of Perseus

View All Episodes
Cast
Doug Marcaida as Judge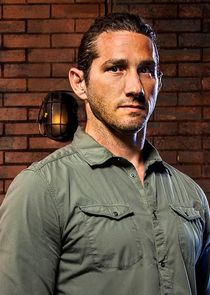 Wil Willis as Host
David Baker as Judge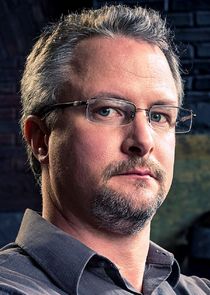 J. Neilson as Judge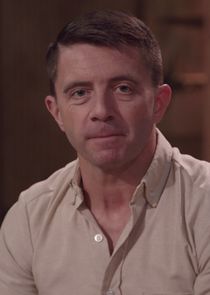 Ben Abbott as Judge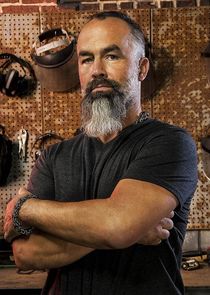 Jason Knight as Judge
View Full Cast
Skip to:
Season 1
| Episode No. | No. Overall | Title | Airdate | Runtime | Summary |
| --- | --- | --- | --- | --- | --- |
| 1 | 1 | Japanese Katana | 2015-06-22 | 60 | In this explosive new series, four bladesmiths will compete for $10,000 and the title of Forged in Fire champion. Across three grueling rounds, competitors design and forge deadly edged-weapons of war. Their work will be put to the test, and those that fail will be sent home. In the final round, the two remaining bladesmiths must forge one of the most iconic weapons from history; the Japanese Katana. Their swords will be pushed to the absolute limit… the final test will determine which is stronger; their Katanas or a speeding bullet? |
| 2 | 2 | Chakram | 2015-06-29 | 60 | Four bladesmiths must forge a weapon using only reclaimed metal. With the clock winding down, two of the competitors are dramatically forced to improvise, and one almost doesn't make it through the round at all. The finalists head to their home forges to make an ancient Indian Chakram, and they return with two very different interpretations of that deadly, circular throwing weapon. But only one stands up to the judges' dynamic battery of tests. |
| 3 | 3 | Viking Battle Axe | 2015-07-06 | 60 | The bladesmiths must transform a steel "train spring" into a weapon of their choosing. Only two competitors will move on and are given just five days to forge a legendary Viking Battle Axe. After a barbaric round of testing from the judges, only one man will be left standing. |
| 4 | 4 | Katar | 2015-07-13 | 60 | For this week's challenge the competitors create their signature blade by using the Hada technique--a traditional process that involves forging multiple layers of steel together. The pressure mounts as one of the smiths is pushed to his absolute breaking point. In the final round, two competitors go head to head to create one of the series' most unusual weapons. |
| 5 | 5 | Crusader Sword | 2015-07-20 | 60 | The forge heats up as our four bladesmiths struggle create a special Japanese hardening technique on their signature blades. After a difficult first round of testing, the remaining two bladesmiths head home with just five days to forge the legendary Crusader Sword. With their battle-ready weapons in hand, they're put through a brutal round of medieval testing; but only one can emerge victorious and be crown the Forged in Fire champion. |
| 6 | 6 | The Elizabethan Rapier | 2015-07-27 | 60 | The forge heats up as the bladesmiths must use an age-old technique to create their signature weapons. But will their swords make the cut when the judges put them through a battery of tests? Two finalists head to their home forges to make one of history's most notorious weapons, the rapier, a sharply pointed sword that can kill with just one thrust. |
| 7 | 7 | The Roman Gladius | 2015-08-03 | 60 | After a hard round of tests that literally breaks a blade in two, the finalists get the chance to make one of the most important weapons from history, the Roman Gladius. |
| 8 | 8 | The Moro Kris | 2015-08-10 | 60 | The bladesmiths must forge a signature weapon using everyday steel objects like ball bearings and shovels as their only source material. One contestant puts finishing his weapon before his own safety in a heated race to the finish. Only two competitors will move on and are given just five days to forge the mystical Moro Kris Sword--a distinctive blade that dates all the way back to 300 BC. |
Season 2
| Episode No. | No. Overall | Title | Airdate | Runtime | Summary |
| --- | --- | --- | --- | --- | --- |
| 1 | 9 | The War Hammer | 2016-02-16 | 60 | Our bladesmiths must choose wisely as they are asked to dumpster dive for the right steel to be turned into a hardened blade of their choosing. Will these blades hold up after a tough round of testing? Only two will move on to forge a War Hammer. After five days at their home forges, the smiths return hammers in hand to pound their way to victory. But in the end only one will nail the competition and be crowned the Forged in Fire champion. |
| 2 | 10 | Khopesh | 2016-02-23 | 60 | This week our bladesmiths are given a "twisted" challenge when they are asked to forge a weapon from cable steel. The competition slowly unravels as they handle this difficult steel. After two rounds only two are left to return home and forge an Egyptian Khopesh. Back at the forge their iconic weapons are put through their paces but only one can be crowned Forged In Fire champion. |
| 3 | 11 | The Scottish Claymore | 2016-03-01 | 60 | Four bladesmiths face one of the most grueling challenges in Forged in Fire history when the electricity and power tools are taken away from them and they must forge a blade with just fire and their bare hands. Only two will survive this strenuous task to move on to the final round where they'll have just five days to create the iconic Scottish Claymore, the legendary weapon of William Wallace. They'll go blade to blade in a final round of testing, but only the bravest of hearts will be crowned the Forged in Fire champion. |
| 4 | 12 | Spiked Shield | 2016-03-08 | 60 | Three is the magic number as our bladesmiths are asked to forge three or more metals into a blade of their signature style. Despite pain and failure, two move on to the final round returning home to forge a legendary spiked shield. After a punishing round of testing only one emerges to be crowned the Forged in Fire champion. |
| 5 | 13 | Viking Sword | 2016-03-15 | 60 | Four bladesmiths are subjected to one of the most extreme challenges of the season when they must salvage material from a car and forge a blade in a race against time. Only two will speed through to the final round where they'll have five days to create a Viking sword. In a shocking finale they are pushed to their limits but only one can be crowned the Forged in Fire champion. |
| 6 | 14 | Nepalese Kukri | 2016-03-22 | 60 | A new set of bladesmiths are tasked with the grueling challenge of shaping four very different types of metal, each with their own unique difficulties, into a fully functional deadly weapon. After a rigorous round of testing, only two will survive. They'll have just five days to create one of the most lethal weapons in military history, the Nepalese Kukri. They'll then go to battle in a final round of testing, but only one will conquer all and secure the title of Forged in Fire champion. |
| 7 | 15 | The Shotel | 2016-03-29 | 60 | Four bladesmiths face the unpredictable challenge of taking high carbon steel and wrought iron and forging these two conflicting materials into a fully functional weapon. After a formidable round of testing, only two will move on to the final round where they'll have just five days to create one of the most beautifully designed blades in history, the Ethiopian Shotel. Will this uniquely shaped blade throw them a curveball or will one be able to hook themselves the title of Forged in Fire champion? |
| 8 | 16 | The Cutlass | 2016-04-06 | 60 | Problem solving is front and center as our bladesmiths are asked to transform failed blades from last season into fully functional weapons. After a difficult 1st round of testing, the remaining two bladesmiths head home with just five days to forge the legendary Cutlass Sword. With "pirate swords" in hand we go topside as our blades pillage their way through several rounds of testing. But only one will experience the treasure of being called the Forged in Fire champion. |
| 9 | 17 | Khanda | 2016-04-12 | 60 | The competition piles on as our bladesmiths are asked to forge a weapon in their signature style from a large pile of mixed metal that is welded together. Only two will return home to forge the mysterious Khanda, a legendary blade from ancient India. Will they bend or break under the pressure? That is the question our bladesmiths will face. Only the one left standing will be crowned Forged in Fire champion. |
| 10 | 18 | Tabar | 2016-04-19 | 60 | Four bladesmiths must take an ordinary garden lawnmower and using its metal to bend and shape to their will, create one of their signature blades. When the other contestants are mowed down in the competition, two will make it to the final round where they must create a Tabar, a deadly battle axe from Southern Asia. After a series of grueling tests, only one will survive the cut to be named the Forged in Fire champion. |
Season 3
| Episode No. | No. Overall | Title | Airdate | Runtime | Summary |
| --- | --- | --- | --- | --- | --- |
| 1 | 19 | Champions Edition | 2016-08-23 | 60 | Four Forged in Fire champions return for a chance to prove who among them is the best of the best in a challenge that leaves no room for error: a high carbon steel inlay. After two surprising rounds of competition, only two will move on to the final round where they will have just five days to create a weapon that stumped previous contestants; the Scottish Claymore. Will this sizable blade be too much to handle, or will one be able to stand above the rest as Forged in Fire champion of champions? |
| 2 | 20 | Fan Favorites | 2016-08-30 | 60 | Four former contestants, back in the Forge by popular demand, return for a second shot at victory and redemption in an all new challenge full of unexpected twists. Competition gets heated right away when they are forced to make their signature style blades with materials from a surprising source. After two rounds of grueling competition, only two smiths are left to take on the final challenge of recreating a weapon they've never seen before: The Hook Sword. This complex weapon gives both fan favorites a run for their money, but only one will hook the crown and take home $10,000. |
| 3 | 21 | Butterfly Swords | 2016-09-06 | 60 | Four new contestants must choose wisely as they try to craft a blade of their signature style from a pile of tools, both old and new. Then the stakes are doubled when, for the first time ever, they must forge not one, but two swords in the final round. Crafting Chinese Butterfly Swords, our final two bladesmiths face twice the work, and twice the pressure, in their attempt to claim the title of Forged in Fire champion. |
| 4 | 22 | The Falcata | 2016-09-13 | 60 | Four bladesmiths must create a blade out of high carbon steel while also forging the hammer they'll use to make it. After an extraordinary round of testing, only two move on to the final round where they'll have just five days to create a weapon known for its deadly prowess against armored soldiers–the Falcata. Will the blade's unique handle shape leave them open to a devastating blow, or will one smith be able to slice their way to the $10,000? |
| 5 | 23 | Kora Sword | 2016-09-20 | 60 | Four new bladesmiths step up to the challenge of forging blades using pieces of steel harvested from some monstrous power tools. While some smiths excel under the pressure, others are pushed to the limits of exhaustion in the heat of the Forge. After a vigorous round of testing, the final two go toe-to-toe in creating a sacrificial sword from history which could reportedly cut a sheep in half with one swing. After a formidable battle in the finale, only one will earn the title Forged in Fire Champion and take home $10,000. |
| 6 | 24 | Hunga Munga | 2016-09-27 | 60 | Four new bladesmiths have their creativity put to the test when they are tasked with making a serrated blade out of only the tools from the table in front of them. They must harvest enough steel to forge the blade, but without melting down a crucial tool they might need later. Then, the final two bladesmiths attempt to forge a Hunga Munga–a behemoth weapon where all four edges must maintain peak performance when put through the judges' gauntlet. |
| 7 | 25 | The Boar Spear | 2016-10-04 | 60 | Four bladesmiths must use the steel from a suit of armor to create a signature blade. After a tense round of testing, only two move on to the final round where they'll have just five days to create a weapon historically used for both combat and hunting–the Boar Spear. Will the blade's immense size cause them to fall short, or will one rise to the occasion and be crowned Forged in Fire champion? |
| 8 | 26 | Xiphos Sword | 2016-10-11 | 60 | When a group of new bladesmiths enters the forge, they're met with a challenge they never saw coming. They must harvest the steel for their blade from an imposing piece of construction equipment, which proves to be a bigger task than they anticipate. After an intense round of testing and another elimination, the two remaining smiths face off to recreate a classic Greek sword used in close quarters combat. |
| 9 | 27 | The Pandat | 2016-10-18 | 60 | Four bladesmiths must salvage steel from a junkyard to create a signature blade using a hand-cranked coal forge. After a smashing round of testing, only two will move onto the final round where they'll have just five days to create a Dayak war sword, the Pandat. Will the blade's unique shape leave victims in its wake, or will one rise to the top and be crowned Forged in Fire champion? |
| 10 | 28 | Zulu Iklwa | 2016-10-25 | 60 | Four new bladesmiths are put to the test when they must forge a bayonet blade and engineer it to attach to a rifle. After a round of grueling tests on their bayonets, the final two bladesmiths are sent home to spend five days forging the legendary African blade, the Zulu Iklwa. |
| 11 | 29 | The Pata | 2017-01-10 | 60 | Over the course of three seasons, 26 bladesmiths have been crowned Forged in Fire champion. Tonight, prior winners return to prove who among them is the best of the best by forging a blade using canoe damascus. After two high octane rounds of competition, the two remaining champions will move to the final round where they must create a weapon known for its unique mechanics and deadly double-edged blade–the Pata. With their reputation on the line, which smith will survive the judges' brutal testing to once again be crowned champion? |
| 12 | 30 | The Zweihander | 2017-01-17 | 60 | Four competitors must forge weld blades for friction folders from tiny cubes of steel. After hammering through the testing, two smiths will return home where they will forge a German Zweihander. Due to its long length and use on the battlefield, they take their Zweihanders outside the forge to be tested, where only one will be crowned Forged in Fire champion. |
| 13 | 31 | Cavalry Saber | 2017-01-24 | 60 | Four new bladesmiths face the unprecedented challenge of forging the barrel of a gun into a lethal knife. After a round of brutal testing, the final two bladesmiths return home where they have five days to forge one of the most legendary blades in combat history, the Cavalry Saber. |
| 14 | 32 | The Naginata | 2017-01-31 | 60 | Four bladesmiths must create a signature blade using a randomly chosen mystery technique. After a brutal round of testing, only two will return to their home forges where they will reproduce a Japanese Naginata. Famous for its long length and use in martial arts, the smiths take their Naginatas outside the forge to be tested. |
| 15 | 33 | The Haladie | 2017-02-07 | 60 | For the first time ever, four bladesmiths must use high carbon steel to forge a hatchet. After an intense round of testing, only two can chop their way to the final round where they'll have just five days to create an ancient Indian weapon used to both stab and slice. Will the double-edged Haladie wound both of the finalists, or can one be singled out and crowned Forged in Fire champion? |
| 16 | 34 | Redemption | 2017-02-14 | 60 | Four previously eliminated bladesmiths return to the forge for a shot at redemption, but they face a challenge that will make their climb to the top more difficult than they imagined. After two rounds of competition with shocking eliminations, the two remaining smiths face off to recreate a sword known for its devastating strength–the Viking sword. |
Season 4
| Episode No. | No. Overall | Title | Airdate | Runtime | Summary |
| --- | --- | --- | --- | --- | --- |
| 1 | 35 | Judges Pick | 2017-04-11 | 60 | For the first time, it's judge against judge when all four judges pick a past bladesmith to represent them in the ultimate battle for supremacy. First, each bladesmith must forge with steel from the streets of New York to create a blade in their signature style. In the final round, the two remaining competitors have five days to forge a sword that originated from the most skilled blacksmiths in West Africa, the Ida. Which smith will surmount it all and give their judge the ultimate bragging rights? |
| 2 | 36 | Deer Horn Knives | 2017-04-11 | 60 | Four bladesmiths tee up for a never-before-seen challenge when they must harvest the steel from a vintage golf club to forge their signature blade. In a race against the clock, and using unconventional methods, the competitors navigate broken blades and broken spirits to determine which make the cut. In the final round, the remaining smiths must forge a pair of iconic double bladed weapons with two times the edge, in their last attempt to claim the title of Forged in Fire champion. |
| 3 | 37 | The Katzbalger | 2017-04-18 | 60 | For the first time ever, the competitors are challenged with creating not one, but two blades in the first round. With double the pressure and double the work, the bladesmiths are pushed to their limits, which leads to another first–a hospital trip. After a grueling second round, the two remaining smiths have just five days to create an iconic 15th century combat sword–the Katzbalger. Which bladesmith has what it takes to burn through the obstacles in their way and become the next Forged in Fire champion? |
| 4 | 38 | Makraka | 2017-04-25 | 60 | Four bladesmiths face a new twist in the first round when they learn they can't forge any blade in their own style, they must forge a karambit, a curved knife that resembles a claw. The smiths spring into action and uncoil their finest weapon-making skills to forge a unique blade that's fit and formed to withstand brutal testing. The final two competitors have five days to forge one of the deadliest weapons in African history–the Makraka. |
| 5 | 39 | Fans' Choice | 2017-05-02 | 63 | In a Forged in Fire first, fans voted online to bring back four of their favorite bladesmiths for a second shot at victory. In the first round of competition, the smiths must use their best forging techniques to make a signature blade using barbed wire. After a razor sharp round of testing, the final two smiths return home to craft a historical Filipino weapon of war–the Panabas. Who will justify their fans' loyalty and conquer the competition, walking away with the title of champion? |
| 6 | 40 | Akrafena | 2017-05-09 | 63 | Four bladesmiths face a twist right away when they are tasked with forging a Kukri, the signature blade of Master Smith and judge, Jason Knight. Up against a ticking clock and a massive billet of steel, the competitors struggle with the unusual geometry of the Kukri. After two dramatic rounds of mishaps and mischief, two smiths forge ahead in the final challenge to reproduce a distinctive African sword, the Akrafena. |
| 7 | 41 | Talwar | 2017-05-16 | 63 | A new group of competitors face the unknown when they are tasked with using odd shapes of mystery steel to forge a blade in their signature style. All four smiths fight to the finish amidst painful injuries and setbacks, but only two make it through to the final round, giving them just five days at their home forges to recreate the sacred but lethal Talwar sword. |
| 8 | 42 | The Cinquedea | 2017-05-23 | 63 | Four bladesmiths are welcomed to the forge with a curveball–they must utilize questionable steel from mining tools to forge a blade in their signature style. Given the option to add high carbon steel to their knives, the smiths make risky decisions to construct a cutting edge tough enough to make it to the next round. Ultimately, two smiths survive to forge an intricately designed and deadly Italian sword–the Cinquedea. |
| 9 | 43 | The Charay | 2017-06-06 | 60 | The competitors must demonstrate edged-weapon mastery when they are tasked with turning salvaged junkyard steel into a weapon. Pressured by the ticking clock, each smith turns in a finished blade in their signature style, but after a round of brutal testing, only two forge ahead to the final round to recreate the legendary Charay sword. |
| 10 | 44 | Sword Breaker Redemption | 2017-06-13 | 60 | Four previous competitors return to the forge for a second chance, only to find that the road to redemption is far from easy. Relying on skills they've been sharpening since their defeat, the competitors must forge their signature blade using only the recycled steel from a jackhammer. Anxieties flare as the smiths hammer away at multiple obstacles in an attempt to avoid facing failure, again. With one last shot at a comeback, the final two competitors recreate a distinctive 16th century blade called the Sword Breaker. |
| 11 | 45 | Master & Apprentice | 2017-07-11 | 60 | It's double the competitors and double the heat in this first ever team challenge. Masters compete alongside their apprentices as they are forced to take turns on the forge floor, tag-teaming and fusing their skills to forge a cleaver using the arduous jellyroll technique. In the final round, the smiths must forge a deadly Congolese chopper, the Nzappa Zap, in a final attempt to be named the first Master & Apprentice champions. |
| 12 | 46 | Ngombe Ngulu | 2017-07-18 | 60 | Four bladesmiths enter the forge and are given the twisted challenge of having to forge blades from a giant elevator cable. Which smiths will unravel after two challenges and a brutal round of testing? Only two will return home to recreate the African Ngombe Ngulu, known as the executions sword. |
| 13 | 47 | The Shamshir | 2017-07-25 | 60 | Staying a step ahead will be the key to success as four competing bladesmiths are tasked with forging a bowie that will require a d-guard in the 2nd round. But even after strategically calculating each move to set themselves up for a win, only two make it through to the final round where they must recreate a deadly sabre called the Shamshir. |
| 14 | 48 | The Kachin Dao | 2017-08-01 | 60 | This competition isn't smooth sailing as the four bladesmiths must use steel from old nautical equipment to forge weld their signature blade, while being forced to do it using a metal inlay technique. After two turbulent rounds, two smiths propel to the final round where they have just five days to forge the Kachin Dao, a deadly headhunting sword. |
| 15 | 49 | The Gladiators' Scissor | 2017-08-08 | 60 | With a variety of steels to choose from, the smiths are forced to create a canister Damascus billet from which they must forge a dagger. After devastating setbacks, only two enter the final round where they must recreate an ancient Roman weapon known as the Scissor. |
| 16 | 50 | The Kampilan | 2017-08-22 | 60 | Four bladesmiths head to a scrapyard to create their signature blade using only harvested metal and a coal forge. Challenges arise when some struggle to keep their fires burning, and ultimately two competitors are left standing. In the final round, the remaining smiths must recreate a fearsome battle weapon, the Kampilan. |
| 17 | 51 | The Kpinga | 2017-08-29 | 60 | The bladesmiths find the odds stacked against them when they are forced to layer a complex Damascus pattern into their signature style blade. Broken blades and tears fall throughout two challenges and an unforgiving round of testing. In the final round, two smiths are locked in a dead heat to recreate a three-bladed African throwing knife called the Kpinga. |
| 18 | 52 | The Yatagan | 2017-09-12 | 60 | The competition shifts into high gear when the smiths are tasked with turning the rusted steel of a 1971 Mercury Cougar into their signature blade in just three hours. After a grueling round of testing, only two competitors' roads lead them back to their home forge where they have just five days to create an elite military weapon known as the Yatagan. |
| 19 | 53 | International Championship | 2017-10-03 | 60 | Four of the top bladesmiths from around the globe compete in the first ever Forged In Fire International Championship. With national pride on the line, each smith must put their blood, sweat, and fire into forging a blade in their signature style. But when the pressure mounts, frustration becomes the universal anthem in the forge and ultimately two smiths are forced to return to their home countries empty handed. The final two smiths must recreate the Spadroon, a weapon that has transcended borders, in their last effort to bring home the title of International Champion. |
| 20 | 54 | Tabar-Shishpar | 2017-10-10 | 60 | Four bladesmiths have a monkey wrench thrown into the competition, literally, when they are asked to forge blades in their signature style from pipe wrenches. Which parts of the wrench get used and which should get thrown away as the clock ticks down? Ultimately only two competitors' pipe dreams stay alive as they advance into the final round where they must recreate an extremely rare axe-mace hybrid, known as the Tabar-Shishpar. |
| 21 | 55 | Ultimate Champions Edition | 2017-10-17 | 60 | In a Forged in Fire first, five former champions return for a competition unlike any other and must earn a spot at one of the four anvils before the first forge has been lit. After the qualifying round, the intensity is far from over, when four remaining smiths are given miniature sized cubes to forge their signature blades in the infamous Canister Damascus challenge. Flaring nerves transpire over two intense rounds of unruly welds and awe-inspiring comebacks, leaving only two champions standing. Back at their home forges, the final two must recreate the Tai Chi sword in their fight to reign supreme as the Ultimate Forged in Fire Champion of Champions. |
| 22 | 56 | Knights Templar | 2017-10-24 | 60 | Four brave smiths are thrown for a loop when they must forge together rusty chain mail and high quality steel to produce Knights Templar Crusader Daggers in Round 1. The competitors must strategically battle their greatest enemy - the ticking clock - to ensure these double-edged medieval blades are fit to withstand brutal testing. Two smiths survive elimination and are sent back to their home forges on a five day quest to recreate the iconic Knights Templar Crusader Sword. |
| 23 | 57 | Viking Edition | 2017-10-31 | 60 | Four competitors march into a dry moat where they must resurrect old swords and forge them into a Viking Seax, using the time-tested coal forge. With hammers in full swing and multiple obstacles in their path, the smiths exhaust every ounce of their strength to produce weapons fit to withstand any test imaginable. In the final challenge, the remaining two smiths voyage home to recreate a pair of deadly Viking War Axes in their final fight for the coveted title of champion. |
Season 5
| Episode No. | No. Overall | Title | Airdate | Runtime | Summary |
| --- | --- | --- | --- | --- | --- |
| 1 | 58 | Rookies Edition | 2018-03-13 | 60 | For the first time, five novice smiths get their chance to be a part of the global phenomenon that is Forged in Fire. But they have to earn their way into the competition because one smith will be sent home before the first forge is ever lit. The four remaining competitors are tasked with forging a blade with steel from a mystery box of their choosing. After two intense rounds full of tough welding, bloody wounds, and clever workarounds, only two are left standing. They return to their home forges with just five days to recreate a 16th century weapon of war known as the War Golok. Which budding bladesmith will turn their admiration into domination and forge their name in history as a Forged In Fire Champion? |
| 2 | 59 | The Schiavona | 2018-03-20 | 60 | For the first time ever, the bladesmiths begin on a farm where they harvest steel from farming tools, then must use coal forges to make their signature blades with a hidden lanyard hole. Can they keep the fires burning to match the pace of the ticking clock? Ultimately only two smiths return to their home forges to recreate a decorated and deadly Schiavona sword for a chance to claim the title of Forged in Fire champion. |
| 3 | 60 | Sica Sword | 2018-03-27 | 60 | The smiths get locked and loaded to forge a signature blade out of a 50-caliber flintlock pistol. Despite giving it their best shot, it's a struggle turning a gun into a blade and after two grueling rounds two smiths are sent barreling towards elimination. In the final round, the remaining competitors must recreate a lethal gladiator sword, the Sica, and its unique construction poses the final challenge in their attempt to crush the competition. |
| 4 | 61 | Jumonji Yari | 2018-04-03 | 60 | Edged-weapon mastery is put to the test right away as four bladesmiths must forge a functional friction folder. Without knowing how their blades will be tested, each smith must find the critical junction where skill meets resiliency to produce a folding knife versatile enough to handle any test imaginable. Ultimately, only two smiths push through to the final round where they must recreate a Japanese trident, called the Jumonji Yari. |
| 5 | 62 | The Kabyle Flyssa | 2018-04-10 | 60 | When a cannon is wheeled into the Forge, the bladesmiths are challenged to salvage its parts in order to make signature blades. Will the smiths blast their way through the competition or will the battering of tests break them? In the end, two smiths shoot through to the final round where they must recreate the North African Kabyle Flyssa. |
| 6 | 63 | Ultimate Team Challenge | 2018-04-17 | 60 | The heat is doubled as four master smiths compete alongside their apprentices to forge an iconic weapon of warfare–the trench knife. Each team must work together, tagging in and out every half hour, with only one smith allowed to touch the knife at a time. Blood is spilled and tears are shed. Refusing to retreat, two teams square off in one final battle to recreate a blade that's stood the test of time–the Chinese Dao Sword. |
| 7 | 64 | Karabela | 2018-04-24 | 60 | Four bladesmiths must kick their skills into gear when they're tasked with forging blades out of steel from a chain and a sprocket. Wayward welds and pivotal decisions separate the hard steel from the soft and the victors from the rest. Only two will hold it together long enough to secure a spot in the final round, where they have five days to forge the iconic Karabela saber. |
| 8 | 65 | The Zande Spear | 2018-05-01 | 60 | Four bladesmiths find the devil is in the details when they must combine two or more steels to forge J. Nielson's favorite blade, a Damascus European dagger. In a challenge where symmetry and precision can make or break a blade, two smiths produce knives that survive J.'s merciless tests. In the final round, they have five days to forge a fearsome pole weapon–the Zande Spear. |
| 9 | 66 | The Navaja | 2018-05-08 | 60 | Four bladesmiths test their mettle in a rock quarry, where they're tasked with making blades using only harvested steel and coal forges. Over the course of two intense rounds, the smiths show their true grit constructing a blade while fighting the elements. After brutal tests designed to chip away at the competitors' resolve, only two smiths advance to the final round. Back at their home forges, they must recreate one of the most dangerous folding weapons in history — the Spanish Navaja. |
| 10 | 67 | The German Halberd | 2018-05-15 | 60 | The pressure is on as the smiths are tasked with forging Dave Baker's favorite blade, the Scottish Dirk. Can they master the difficult design of this weapon, and live up to the high expectations of their expert judge? With a sharp edge over the competition, two smiths head home for the final round to recreate the German Halberd, a medieval era triple threat. |
| 11 | 68 | The Two Handed Sword | 2018-05-22 | 60 | The smiths are forced to harvest steel from motorcycles to forge blades in their signature style, but things don't go according to plan; and after an intense race to the finish, the final two competitors have only five days to recreate a giant Indian two-handed sword. |
| 12 | 69 | The Naval Cutlass | 2018-05-28 | 60 | In a special military themed episode, four bladesmiths, all veterans of the U.S. Armed Forces, dive into the fray when they are tasked with forging a combat knife from an anti-tank hedgehog. After two grueling rounds of competition filled with frustration and a medical emergency, the final two smiths advance and head back to their home forges to recreate another military favorite, the M1917 Naval Cutlass. |
| 13 | 70 | The Horseman's Axe | 2018-05-29 | 60 | Four bladesmiths are pushed to their limits when they each must forge a signature blade from small springs of steel. Wonky welds and broken billets cause major setbacks that must be corrected before the time runs out. Ultimately, two smiths manage to turn their setbacks into comebacks to secure a spot in the final round where they must recreate the deadly Horseman's Axe. |
| 14 | 71 | The Lion Spear | 2018-06-05 | 60 | Four bladesmiths must figure out how to hack it when they are tasked with crafting a hatchet from pieces of odd shaped steel. After several forging failures, parameter mishaps, and intense conditions -- only two smiths head back to their home forges where they must recreate the deadly Maasai Lion Spear. |
| 15 | 72 | The Kelewang | 2018-06-12 | 60 | The bladesmiths must make their signature blades out of only drill bits and a chunk of mild steel, but untwisting the bits and combining the two steels proves almost impossible. After two rounds, only two smiths survive the chopping block and are sent back to their home forges to recreate a beautiful, but deadly Indonesian sword — the Kelewang. A final round of testing proves that victory lies at the junction between form and function. |
| 16 | 73 | Bagh Nakh Blades | 2018-06-19 | 60 | The bladesmiths are forced to make canister Damascus using nuts and bolts, and the twists and turns of the challenge may be more than they can handle. Ultimately, two smiths avoid getting canned and move on to the final round where they must recreate a pair of deadly Indian Bagh Nakh weapons. |
| 17 | 74 | The Glaive Guisarme | 2018-06-26 | 60 | The bar is raised for four smiths when they must forge the iconic KA-BAR military blade using only tiny cubes of W-1 steel. Getting them combat ready is only half the battle as the judges will subject them to two brutal tests. In the final round, the two remaining competitors have five days in their home forges to recreate the battle-tested Glaive Guisarme. |
| 18 | 75 | Pioneer Sword | 2018-07-03 | 60 | Four bladesmiths are thrown into the fire when they must forge a multipurpose weapon from old rescue tools. Blades that can cut, pry, and hammer are then put through a brutal round of testing. After narrowly escaping elimination, two smiths head back to their home forges to recreate a unique utilitarian tool – the Russian Pioneer sword. |
| 19 | 76 | Wind and Fire Wheels | 2018-07-17 | 60 | Four bladesmiths are tasked with forging a signature blade from a bicycle. After major setbacks and time-consuming failures, each smith is pushed to their limit as they race to the finish before the clock hits zero. Ultimately, two smiths advance and are shocked to learn that they must recreate an ancient weapon, the Wind and Fire Wheels. |
| 20 | 77 | The Smallsword | 2018-07-24 | 60 | Four bladesmiths spring into action when they are tasked with forging friction folders from a huge steel coil. Without knowing how their blades will be tested, they must produce weapons that can withstand any test. In the final round, the two remaining smiths head back to their home forges to create a blade that requires both precision and detail: the French Smallsword. |
| 21 | 78 | The Anthropomorphic Sword | 2018-07-31 | 60 | Four bladesmiths go nuts when they are tasked with forging a signature blade from W2 and a giant industrial-sized nut. Their blades must survive a brutal Forged in Fire first when they face not one, but two unforgiving strength tests. Only two smiths advance and head back to their home forges to recreate an iconic ancient iron weapon: the Celtic Anthropomorphic Sword. |
| 22 | 79 | The Kilij | 2018-08-07 | 60 | Four bladesmiths must get rolling immediately when they are tasked with creating their signature blade out of a massive ball bearing. After an intense first round, the remaining smiths face an unexpected Forged in Fire first – and time is not on their side. Ultimately two smiths persevere and return to their home forges where they must recreate one of the Ottoman Empire's most lethal sabres: the Kilij. |
| 23 | 80 | The Sawback Hunting Sword | 2018-08-14 | 60 | Four bladesmiths are taken out of the forge and transported to the great outdoors, where they struggle to forge a blade in the noonday sun. They must forage for outdoor materials and crank a coal forge, which leaves some scrambling to the end. After a second smith falters during testing, the two remaining smiths return to their home forges to create the ultimate wilderness weapon: the German sawback hunting sword. |
| 24 | 81 | The Arming Sword | 2018-08-21 | 60 | In a grueling Forged In Fire first, four bladesmiths must forge not just one, but three knives from railroad spikes in only three hours. Time management is essential for hammering out three functional knives that can withstand a brutal round of testing. After two smith's knives go off the rails, the remaining two competitors return home to recreate the iconic Medieval Arming Sword. |
| 25 | 82 | The Sengese | 2018-08-28 | 60 | Four bladesmiths must forge a fully functional serrated knife using steel from hand scissors, or risk getting cut from the competition. Serrations prove to be more than just a bump in the road for the two smiths who don't make the cut. The remaining two competitors return to their home forges to create a unique and challenging weapon from history: the Sengese. |
| 26 | 83 | The Qinglong Ji | 2018-09-04 | 60 | Four bladesmiths take a shot at forging a signature blade from the steel rings of a whiskey barrel. They must quickly adapt when they realize there may not be enough hardenable steel to go around. After an intense round of testing, the final two smiths head home to forge an instrument of Chinese warfare: the Qinglong Ji. |
| 27 | 84 | Hollywood Edition | 2018-09-12 | 60 | Four bladesmiths pay homage to the blade craft of Hollywood, and their first mission – forge a survival knife that would make John Rambo proud. Two smiths fail the first round parameters and, in a Forged first, must face off in a sudden death elimination to determine who will continue to compete. After an intense round of testing the final two smiths return home to recreate one of the most famous swords in cinematic history: Hattori Hanzo's 1000-Layer Katana from Quentin Tarantino's Kill Bill. |
| 28 | 85 | The Steel Crossbow | 2018-09-19 | 60 | Four bladesmiths go back to basics when they're tasked with creating a signature Damascus blade out of three different steels of different thicknesses. In the first round, welding problems arise, and a parameter failure sends one smith packing. After a grueling round of tests, the two final competitors return home to recreate one of the most intricate weapons in Forged in Fire history: the Steel Crossbow. |
| 29 | 86 | The Landsknecht Sword | 2018-09-26 | 60 | Four bladesmiths are floored when they must craft a signature blade from a massive piece of elevator cable. It's dirty work forging the oily cable into a blade as the smiths battle delaminations and inclusions. After surviving two tough rounds of testing, the final two competitors return home to recreate a sword wielded by some of history's fiercest soldiers: the Two-Handed Landsknecht Sword. |
| 30 | 87 | Tournament Round 1 | 2018-10-03 | 60 | In the first ever Forged in Fire Tournament, four different classes of metalsmithing professionals will compete over five weeks for the chance to win the biggest Forged in Fire prize ever – $50,000. In this first week, four farriers are tasked with creating a San Mai blade from familiar tools: horseshoes and hoof rasps. After a strenuous round of testing, the remaining two farriers return to their home forges to create a famed weapon of the English Civil War: the Mortuary Sword. The winner will return in the final Tournament of Champions for a chance to prevail over the other metalsmithing classes and win the $50,000 grand prize. |
| 31 | 88 | Tournament Round 2 | 2018-10-10 | 60 | In Round Two of the first ever Forged in Fire Invitational Tournament, four armorers must forge a Damascus blade out of something familiar: plate armor. Two exhausting rounds of failed forge welds find the chink in two bladesmiths' armor, and send them packing. The remaining two armorers head back to their home forges to craft an exotic hybrid of pain and protection: the Hooded Katar. Which smith will earn the spot at the armorer's anvil, and the chance at the biggest Forged in Fire purse ever — $50,000? |
| 32 | 89 | Tournament Round 3 | 2018-10-17 | 60 | In Round Three of the first ever Forged in Fire Invitational Tournament, four blacksmiths must forge a signature Damascus blade using steel they must harvest from a stockpile of varied tools. In an ultimate test of their blade-making skills, these smiths persevere through missteps that chisel away at their resolve. The smiths that survive two brutal rounds of testing return to their home forges to recreate a multipurpose Medieval weapon of war – the Knightly Poleaxe. Which smith will advance to the coveted spot at the blacksmith's anvil, and earn the chance to be crowned Tournament Champion and win the biggest Forged in Fire prize ever: $50,000? |
| 33 | 90 | Tournament Round 4 | 2018-10-24 | 60 | In the fourth round of the Forged in Fire Invitational Tournament, four modern metal workers must harvest materials from a metal sculpture to forge a needle point Damascus blade. Will they find allies in these alloys, or will someone experience a metal meltdown? When time's up, an especially harsh round of testing leaves only two metal workers standing. These smiths return to their own home forges to recreate an extravagant sword from the elite classes of Renaissance Europe: the duel-ready Flamberge Rapier. Which smith will earn the spot at the metal worker's anvil, and the chance to win $50,000 and be crowned Tournament Champion? |
| 34 | 91 | Tournament Finals | 2018-10-31 | 60 | In the final round of the Invitational Tournament, our winning Farrier, Armorer, Blacksmith and Modern Metal Worker face off to forge the longest round one weapon in Forged in Fire history: the Wakizashi. The smiths race to produce a damascus blade in three hours and must rely on their expertise to bring them one step closer to victory. The tough competition leaves no room for error. After a meticulous round of tests, only two smiths remain and return to their home forges to recreate one of the largest Japanese swords, the Nodachi. Which bladesmith will make their class proud, and take home the title of Forged in Fire Tournament Champion along with the biggest purse ever, $50,000? |
| 35 | 92 | The Grim Reaper's Scythe | 2018-11-07 | 60 | Four bladesmiths must create a signature slasher blade that would give Freddy Krueger nightmares. Each smith has a different type of metal to contend with, and after a grueling first round one blade falls victim to the forge. The others are forced to face the music for a frightening round of testing. Only two smiths survive and return to their home forges to recreate the menacing Grim Reaper's Scythe. |
| 36 | 93 | The Steel Takedown Bow | 2018-11-14 | 60 | Four bladesmiths return to the Middle Ages when they are tasked with forging a Crusader's Dagger from a thick rod of W1 steel. Issues abound as the competitors battle problems with their heat treat and blade warping. The final two smiths that survive a daunting round of tests return to their home forges to create a weapon that helped steal from the rich and give to the poor: Robin Hood's Steel Takedown Bow. |
| 37 | 94 | The Bardiche | 2018-11-21 | 60 | In one of the toughest competitions to date, four bladesmiths must start from the ground up, building their own coal forges using materials scavenged from a storage unit. The elements test every ounce of the smiths' resolve as they forge signature blades outside in the scorching sun without any power tools at their disposal. After an intense round of testing the remaining two smiths return home to recreate a brutal European pole axe: the Bardiche. |
| 38 | 95 | The Pipe Tomahawks | 2018-12-12 | 60 | Four bladesmiths are challenged with forging a canister damascus knife using only steel wool and 1095 powder. If that wasn't difficult enough, they must also forge a gut hook into their blades. Getting this wool welded is wicked work, and the smiths struggle to forge this porous steel. After two grueling rounds of competition, two smiths are dealt a kick to the gut and eliminated, while the final two head home to recreate an important weapon from North American history: the Pipe Tomahawk. |
| 39 | 96 | Ring Hilted Sword | 2018-12-19 | 60 | Four bladesmiths must forge judge Ben Abbott's favorite blade, the Celtic Ring Knife, using the San Mai technique. This proves to be no easy feat as the smiths battle derailing delaminations and cracks. After a grueling round of testing, the final two competitors return to their home forges to recreate a lethal weapon from history: the Irish Ring Hilted Sword. |
Series Cast
| | | | |
| --- | --- | --- | --- |
| | Doug Marcaida | as Judge | |
| | Wil Willis | as Host | |
| | David Baker | as Judge | |
| | J. Neilson | as Judge | |
| | Ben Abbott | as Judge | |
| | Jason Knight | as Judge | |
Related News
TVMaze