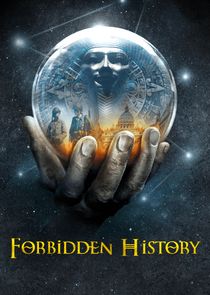 Jamie Theakston's Forbidden History uncovers the truth behind great myths, conspiracy theories, ancient treasures, lost civilisations and war time secrets.
Series Overview
Rating
imDb Rating: 6.1 (190 Votes)
Metascore: N/A
Plot
Jamie Theakston attempts to uncover the truth about historical mysteries, ancient relics, hidden treasures, conspiracy theories and lost civilizations. Have these stories been omitted from the history books?
Details
Rated: N/A
Released: 09 Mar 2015
Runtime: N/A
Genre: Documentary, History
Director: N/A
Writer: N/A
Actors: Andrew Gough, Jamie Theakston
Language: English
Country: UK
Awards: N/A
Total Seasons: 5
Next Episode
Hitler's Occult Conspiracy
Episode 6x7; May 17, 2020
As the Nazis waged war for world domination, they began to develop a strange mythology of occult rites and pagan beliefs, and now, experts investigate how far the Nazis may have gone to transform their party into a new, cult-like religion.
Previous Episode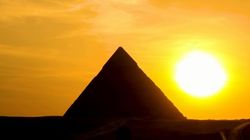 The Pyramid Code
Episode 6x6; May 10, 2020
Ancient pyramids are among the greatest wonders of the world and exist across many civilizations. Explore the origins of these structures as experts question if they were independently constructed or perhaps the design of something more mysterious.
Episodes 6x7: Hitler's Occult Conspiracy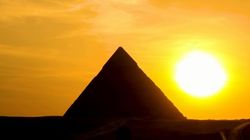 6x6: The Pyramid Code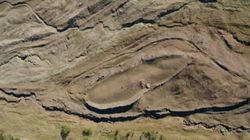 6x5: Search for Noah's Ark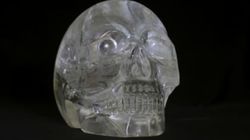 6x4: Curse of the Crystal Skulls


6x3: Nazi Raiders of the Holy Grail


6x2: Legend of the Turin Shroud


6x1: Mystery of Yamashita's Treasure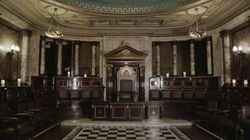 5x6: Secret Societies: World Domination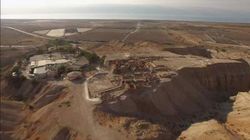 5x5: The Dead Sea Scrolls Conspiracy

View All Episodes
Cast
Jamie Theakston as Presenter
Eric Meyers as Narrator
View Full Cast
Recent News
Why tabloid reporters are like Donald Trump
Tabloid reporters are very much like America's Commander in Chief: They don't need to get bogged down with research or trouble themselves with accurate information, because they simply know stuff. They have what the president, a self-confessed "stable genius,…
via NewsAPI
View More Related News
Skip to:
Season 1
| Episode No. | No. Overall | Title | Airdate | Runtime | Summary |
| --- | --- | --- | --- | --- | --- |
| 1 | 1 | The Lost Treasure of the Templars | 2013-09-27 | 60 | Legend has it that the Knights Templar discovered a great treasure in Jerusalem and may have brought it back to England. |
| 2 | 2 | The Third Secret of Fatima | 2013-10-04 | 60 | In 1917, did three Portuguese children receive a prophecy in Fatima that foretold the date of the apocalypse? Did it warn of a plague and the destruction of the church? And has the Vatican covered it up for nearly a century? |
| 3 | 3 | The Bloodline of Christ | 2013-10-11 | 60 | A look at the controversial theory that Jesus was married with children and his bloodline lives on today. |
| 4 | 4 | The Mystery of the Giants | 2013-10-18 | 60 | Exploring why so many ancient cultures refer to giants, whether they are simply myth and legend, and if tombs and skeletons of these giants are being discovered in Sardinia. |
| 5 | 5 | The Treasure of Solomon | 2013-10-25 | 60 | Did the High Priests of the Temple in Jerusalem, hide their most sacred items before the city was sacked by the Romans? Are the Dead Sea Scrolls actually a treasure map to these hidden wonders? What else lies under this ancient city? |
| 6 | 6 | The Secrets of the Alchemists | 2013-11-01 | 60 | Investigating whether alchemists such as Nostradamus, Nicolas Flamel, and John Dee could truly perform miracles, or were in actuality just clever deceivers. |
Season 2
| Episode No. | No. Overall | Title | Airdate | Runtime | Summary |
| --- | --- | --- | --- | --- | --- |
| 1 | 7 | The Lost Treasure of Petra | 2014-11-05 | 60 | The historic city of Petra in southern Jordan may contain treasures hidden within its rose-colored stone walls. |
| 2 | 8 | The Real Holy Grail | 2014-11-12 | 60 | Exploring the many different interpretations of the legendary relic, the possibility of its actual existence, and where it might be located. |
| 3 | 9 | The Secrets of the Illuminati | 2014-11-19 | 60 | Investigating whether the mysterious group known as the Illuminati is an actual secret society operating in the shadows or simply the invention of conspiracy theorists. Jamie investigates the Order of the Rosy Cross, who's infamous members included Leonardo Da Vinci, Sir Isaac Newton, and Sir Christopher Wren. The group is rumored to have influenced corridors of power across Europe, including royal families and politicians. Jamie looks at various secret organizations and their incredible histories as well as meeting journalists, authors, and experts who have spent decades trying to shed light on them. |
| 4 | 10 | The Oracles of the Dead | 2014-11-26 | 60 | Investigating the mysterious figures in Greek society known as oracles, who reputedly spoke the word of the gods. Jamie investigates the story of the Oracle at Delphi - a figure of immense historical importance, who is still shrouded in mystery. |
| 5 | 11 | Top Secret Nazi UFOs | 2014-12-03 | 60 | Had the Nazis developed a brand new flying craft at a secret research facility in Northern Germany? Did the Americans and Russians steal that technology after the Second World War? And was it, as many have claimed, a man-made flying saucer? |
| 6 | 12 | The Genius of Nikola Tesla | 2014-12-10 | 60 | Nikola Tesla was one of the most enigmatic, but least known, scientists of the last century. He was an early pioneer of both electricity and radio and created one of the first electrical motors. How did he die in poverty and under suspicion by the FBI? |
Season 3
| Episode No. | No. Overall | Title | Airdate | Runtime | Summary |
| --- | --- | --- | --- | --- | --- |
| 1 | 13 | The Real Ark of the Covenant | 2016-02-26 | 60 | The Biblical mystery of the whereabouts of the Ark of the Covenant is unraveled on a quest across continents. Believed to be the throne of God himself, the search leads us to where many are convinced is its current resting place, a church in Ethiopia. |
| 2 | 14 | Hitler- Suicide or Survivor? | 2016-03-04 | 60 | Investigating a theory suggesting that Hitler did not kill himself at the end of World War II on April 30, 1945, but escaped to Argentina to live out the rest of his life in the foothills of Patagonia with his wife Eva Braun. |
| 3 | 15 | The Man in the Iron Mask | 2016-03-11 | 60 | In the rule of Louis XIV, a nameless man known only as the Man in the Iron Mask was kept prisoner, but no one knows why. Jamie is determined to unravel this mystery. |
| 4 | 16 | Bloodlust: Real Vampires | 2016-03-18 | 60 | From Bram Stoker's 1897 novel to the rise of the undead in popular culture, vampires have caught our attention in recent decades. But how real are they? We travel to Bulgaria to investigate claims of a vampire burial and examine accounts of vampires based on Vlad Dracula from Romania and Elizabeth Bathory from Hungary. |
| 5 | 17 | Inside the Cult of Satan | 2016-03-25 | 60 | Satanism to some is a religion as valid as Christianity - to others, it is a dangerous and subversive cult. With thousands of devotees and popularity rising, it's time to unearth the origins, tales, and beliefs of Satanism. |
| 6 | 18 | In Search of the Real King Arthur | 2016-04-01 | 60 | Chivalrous knights, fair maidens, imposing castles, daring deeds, round tables... all are part of the enduring and enchanting King Arthur legend. But is this all just popular legend or is there some actual truth in the myth? When it comes to Arthur, the difficult thing about trying to get to sort the facts from the fiction is that so many countries claim ownership. The Welsh are certain he's theirs, while the Scots reckon he was a man of Dalriada - in other words, one of them. But the English claim he can only be one of theirs. Jamie attempts to uncover the truth about who King Arthur really was. |
Season 4
| Episode No. | No. Overall | Title | Airdate | Runtime | Summary |
| --- | --- | --- | --- | --- | --- |
| 1 | 19 | The Curse of Hitler's Executioner | 2017-06-14 | 60 | Johann Reichhart was a German state executioner before WW2 and then headed a merciless Nazi killing machine that murdered around 3,000 people during WWII. In a bizarre twist of fate, Reichhart later worked for the Allies. Jamie Theakston uncovers more about this ruthless Nazi. |
| 2 | 20 | The Secrets of the Vatican Archives | 2017-06-21 | 60 | The Vatican Secret Archives is a treasure trove of history that is shrouded in secrecy. It holds the personal documents of past Popes, important pieces such as Galileo's trial transcript and King Henry VIII's annulment request. But what else is hidden in the Vatican Library a place that is out of bounds even to Cardinals? Jamie Theakston heads to Rome in a bid to gain access. |
| 3 | 21 | The Secrets of the Murder Bureau | 2017-06-28 | 60 | Jamie Theakston exposes a secret unit that murdered Bulgarian dissidents. One victim, Georgi Markov, was famously killed with a ricin-tipped umbrella. The Bulgarian secret department called Service 7 is a force that operated in 9 countries. |
| 4 | 22 | The Dark Truths of the Templars | 2017-07-05 | 60 | Templar fact and fiction have become blurred by their depictions in books and on film. Hear about the Templars in a very different light. Jamie Theakston disputes the orthodox beliefs about the Catholic order that angered much of Europe - particularly France. |
| 5 | 23 | The Real Mary Magdalene | 2017-07-12 | 60 | Mary Magdalene is a key figure in Christianity, having traveled with Jesus and witnessed his death and resurrection. But was she really a prostitute? Jamie Theakston reveals all. |
| 6 | 24 | The Death of Mussolini | 2017-07-19 | 60 | Mystery still surrounds how fascist dictator Benito Mussolini met his end, before being hanged in Milan's Piazzale Loreto. Jamie Theakston seeks out answers. |
Season 5
Episode No.
No. Overall
Title
Airdate
Runtime
Summary
1
25
Uncovering the Historical Jesus
2018-07-19
60

Jamie Theakston asks who was Jesus Christ? Was he really Yeshua Ben Joseph, was he the real king of the Jews, or a humble carpenter? Was he a rabbi, or did he have a relationship, maybe even a marriage to Mary Magdalene? Was Jesus really crucified in Jerusalem, or was he smuggled out of the city alive as some claim? What historical evidence is there that any of this actually happened?

2
26
The Stasi: Behind the Berlin Wall
2018-07-26
60

In the Democratic Republic of East Germany there had always been rumours that there was a secret police force watching and listening in on people's every move, a hidden entity cataloguing and manipulating people's lives for the benefit of the repressive Communist regime. But it wasn't until 28 years ago when the Berlin Wall came down that the shocking truth was exposed… East Germany had spied on its citizens on a scale never before seen in history.

Jamie Theakston looks behind the hidden remnants of this notorious symbol of division to tell the story of East Germany's State Security Service, better known as, the Stasi.

3
27
The Hunt for Nazi Treasure
2018-08-02
60

Jamie Theakston investigates what Hitler planned to do with all of the works of art that were stolen by the Nazis from across Europe, and why so much of it ended up in a cave in Austria and what happened to the rest that is still missing?

Jamie heads to Austria and hears of plans for Hitler's so-called "Führermuseum" in his hometown on Linz. He also discovers that the Nazis were not only after art, but also gold and an object with unusually religious connotations for an atheist like Adolf Hitler… the spear that is said to have pierced the side of Christ at the crucifixion, but what did he want with it?

4
28
The Real James Bond
2018-08-09
60

Jamie Theakston uncovers the fact and fiction from the world of James Bond. What real life details (if any) did Bond author Ian Fleming inject into his most famous character?

5
29
The Dead Sea Scrolls Conspiracy
2018-08-16
60

Jamie Theakston visits Qumran Caves near the Dead Sea to uncover the truth about a set of manuscripts found there. Who wrote them, and why did they hide them? Experts investigate if there's a conspiracy surrounding the Dead Sea Scrolls, the ancient texts that the Vatican kept top-secret for decades, which could reveal the location of a mysterious tunnel holding billions of dollars of treasure.

6
30
Secret Societies: World Domination
2018-08-23
60

In the final episode of the series, Jamie Theakston investigates clandestine groups to see if they really are running the world. He goes behind closed doors at the Freemasons and investigates the Bilderberg Group and Bohemian Grove, two groups with elite membership requirements. Are they really setting the agenda, or is it all just fake news?
Series Cast
| | | | |
| --- | --- | --- | --- |
| | Jamie Theakston | as Presenter | |
| | Eric Meyers | as Narrator | |
Related News
TVMaze