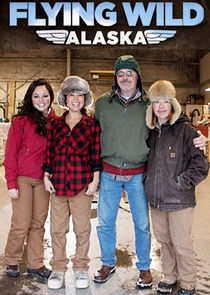 For the small, isolated communities of Northern Alaska, the only way in (and the only way out) is by bush plane. Here, the Tweto family - husband and wife Jim and Ferno and their daughters Ariel and Ayla - provide the only lifeline to America's last frontier via their regional airline, Era Alaska.
Series Overview
Rating
imDb Rating: 8.1 (557 Votes)
Metascore: N/A
Plot
Follows the unconventional Tweto family that rules Alaska's most dangerous skies. Operating their family-run airline, Era Alaska, they battle unforgiving Alaska weather and terrain to ...
Details
Rated: N/A
Released: 14 Jan 2011
Runtime: 60 min
Genre: Reality-TV
Director: N/A
Writer: N/A
Actors: Jim Tweto, Ferno Tweto, Ayla Tweto, Ariel Tweto
Language: English
Country: USA
Awards: 1 nomination.
Total Seasons: 3
Previous Episode
End of an Era
Episode 3x8; Jul 20, 2012
In the series finale, after 30 years of running Era Alaska, Jim Tweto sets his eye on a new path. Doug loses all avionics while flying over the North Slope. Ariel comes face to face with the FAA in the last step of getting her pilot's license.
Previous Episodes

3x8: End of an Era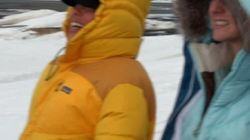 3x7: Into the Wind


3x6: Radio Silence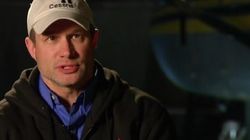 3x5: Money Pit


3x4: Return to Diomede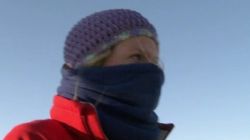 3x3: Zero Cabin Pressure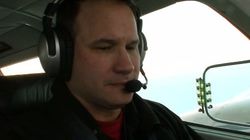 3x2: Solar Flare Danger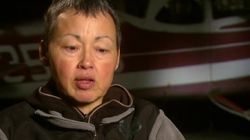 3x1: Running Out of Time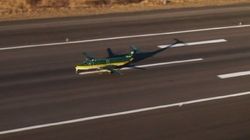 2x13: One Flying Family

View All Episodes
Cast
Jim Tweto as Co-Host
Erik Snuggerud as Co-Host
Jared Cummings as Co-Host
Doug Stewart as Co-Host
Benjamin Pedersen as Co-Host
Ariel Tweto as Co-Host
View Full Cast
Skip to:
Season 1
| Episode No. | No. Overall | Title | Airdate | Runtime | Summary |
| --- | --- | --- | --- | --- | --- |
| 1 | 1 | Meet the Twetos | 2011-01-14 | 60 | In the frigid Alaskan town of Unalakleet, the Tweto's and their family-run airline battle the arctic elements to transport supplies and passengers to some of the most inaccessible areas on the planet. |
| 2 | 2 | Life or Death | 2011-01-21 | 60 | Pilot Luke Hickerson transports dangerous chemicals from Barrow to the remote village of Atqasuk. Then, in Unalakleet, the cold and dark winter claims its first casualty and Jim must make arrangements to transport the casket. |
| 3 | 3 | Blow It Up | 2011-01-28 | 60 | In a dangerous mission, pilot Doug Doherty flies along Russian airspace to transport volatile explosives to the island of St Lawrence. In Unk, Ben slams into a large bird mid-flight. |
| 4 | 4 | Indian Summer | 2011-02-04 | 60 | Unseasonably warm weather sends Jim up to the Brooks Range to look for potential landing strips. Ferno and Ariel prepare an Eskimo feast for returning pilot John Ponts and the week ends with an icy plunge into the Unalakleet River. |
| 5 | 5 | Tundra Taxis | 2011-02-11 | 60 | In Bethel, construction crews race to finish Era's newest hanger before the unforgiving winter snows arrive. But when Jim flies in to inspect the progress, he is far from happy. In Unk, fierce crosswinds blow John Ponts' tiny 207 all over the sky. |
| 6 | 6 | Greenhorn Ben | 2011-02-18 | 60 | Pilot Yuri Ivanoff trains in Bethel for a potential promotion to fly the 208 Caravan. But danger strikes when heavy ice forms on the wings. In Unalakleet, weeks of rain force Jim to do a river landing and a greenhorn arrives. |
| 7 | 7 | Deep Freeze | 2011-02-25 | 60 | Era Alaska makes a special canine delivery to four-time Iditarod champion Lance Mackey in Fairbanks. After the first snow in Unalakleet, Jim and Ferno cope with an influx of schoolteachers on their busiest day of the year. |
| 8 | 8 | Bush Brawl | 2011-03-04 | 60 | A dangerous frozen river landing leaves Jim and Ferno skating on thin ice, while Ariel's flying lessons end in disaster. The biggest snowstorm of the season hits, shutting down all of Western Alaska and leaving several Era pilots up in the air. |
| 9 | 9 | Trick or Tweto | 2011-03-11 | 60 | Halloween in Alaska brings vicious crosswinds that wreak havoc on Era's small planes. Ariel hopes to learn the family business in Unk, but a power blackout tests her abilities when she takes over as station manager. |
| 10 | 10 | Goodbye Sun | 2011-03-18 | 60 | The approaching winter darkness fuels a mass exodus from Unalakleet. In Barrow, a bootlegger attempts to smuggle in illegal liquor and Luke races to complete a daring rescue before the sun sets for two months straight. |
Season 2
| Episode No. | No. Overall | Title | Airdate | Runtime | Summary |
| --- | --- | --- | --- | --- | --- |
| 1 | 11 | Arctic Winds | 2011-10-28 | 60 | John Ponts fights heavy turbulence and angry passengers on a flight through the Nulato Hills. Jim and Ferno's leave the terminal in the hands of the pilots and Sarah's flight to rescue a villager lost in a storm turns into a battle for her own survival. |
| 2 | 12 | Tomorrow Island | 2011-11-04 | 60 | Two pilots push their limits to land vital vaccines two miles from Russia on Alaska's most treacherous runway. In Unalakleet, Ariel Tweto takes to the skies once again and proves that she still has a lot to learn. |
| 3 | 13 | Money in the Sky | 2011-11-11 | 60 | Two pilots attempt to deliver a specialty drill through a sea of fog. Luke brings the first ever ATM to Wainwright, along with a planeload of cash. Erik races to deliver passengers and critical supplies before a spring storm shuts him down. |
| 4 | 14 | Era Alaska Rises Again | 2011-11-18 | 60 | After two months of darkness, the villages of Western Alaska are desperate for fresh supplies. Jim attempts a risky landing on a frozen river and Luke has problems getting his plane in the air. A pilot flies to the Russian border to deliver vaccines. |
| 5 | 15 | Every Dog Has Its Day | 2011-11-25 | 60 | The Iditarod dog sled race brings big business to Era Alaska. Ferno, Ayla and Ariel Tweto run with the reindeer in Anchorage. A pilot battles malfunctioning trim control over the frozen Norton Sound and a tsunami warning threatens the entire West coast. |
| 6 | 16 | Blizzard BBQ | 2011-12-02 | 60 | A late winter storm threatens to shut down Era Alaska's operations. Ben encounters dangerous icing conditions on his way to St. Michael. Lead pilot, Erik, resorts to drastic measures to get desperately needed medicine to a snowed in village. |
| 7 | 17 | Guts and Glory | 2011-12-09 | 60 | A group of world-renowned rock climbers arrive in Unk and Jim must fly them deep into the remote Brooks Range. Luke flies a Barrow whaling crew over the sea ice in search of a site to hunt the Bowhead whale so that they can feed their hungry community. |
| 8 | 18 | Top of the World | 2011-12-16 | 60 | Jim searches for a group of missing mountain climbers lost somewhere in Alaska's Brooks Range. Up in Barrow, Luke races to transport a village elder to the hospital before it's too late and a pilot attempts to set a world speed record to the North Pole. |
| 9 | 19 | Breakup | 2011-12-23 | 60 | Era Alaska provides aid to a village devastated by heavy flooding. Two pilots get lost in a sea of fog off the Russian coast while trying to deliver desperately needed ammunition. In Anchorage, Jim's prized Cessna 180 goes up in smoke. |
| 10 | 20 | Cakes on a Plane | 2011-12-30 | 60 | Ponts' old skate crew arrives to build a skate park for local kids on Unk's newly paved roads. Ariel takes to the skies in a new plane with dangerous results and lead Pilot Erik Snuggerud battles heavy turbulence with a very special delivery. |
| 11 | 21 | Prop, Drop & Ball | 2012-01-06 | 60 | Pilots John Dronenberg & Justin Essian try to fly 1600lbs of volatile propane to a secluded fishing lodge. Luke Hickerson battles failing equipment over the remote tundra and Ponts challenges Ariel to make the perfect landing. |
| 12 | 22 | New Wings Over Alaska | 2012-01-13 | 60 | Sarah Fraher has her first flight in a 208 and faces a new set of dangers. Ariel hunts for seagull eggs 50 feet off the ground and Erik Snuggerud fights to keep his plane in the sky over one of Alaska's most notorious runways. |
| 13 | 23 | One Flying Family | 2012-01-20 | 60 | Wildfires rage across the state and Era Alaska must ferry fire crews to combat the blazes. Ponts has to navigate the deadly Merrill pass on his first training flight and Ariel braves the treacherous Alaskan skies on her own for the very first time. |
Season 3
| Episode No. | No. Overall | Title | Airdate | Runtime | Summary |
| --- | --- | --- | --- | --- | --- |
| 1 | 24 | Running Out of Time | 2012-06-08 | 60 | Era digs deep to survive a brutal winter. Ariel joins in on a desperate search for her missing friend. Sarah Fraher attempts a difficult landing to aid a pilot stranded mid-runway. Ponts attempts an emergency medical drop over the isolated Kavik camp. |
| 2 | 25 | Solar Flare Danger | 2012-06-15 | 60 | Villagers in Wainright lose their water supply due to the Arctic cold. Solar flares leave Ponts and Ben in harm's way. In Unalakleet, a criminal is on the loose and the Tweto's are on edge. |
| 3 | 26 | Zero Cabin Pressure | 2012-06-22 | 60 | Alaska's harshest winter in years wreaks havoc on Era's fleet. Sarah Fraher's aircraft door opens mid-flight. Doug's brakes freeze on an icy runway while carrying explosive chemicals. Jim attempts a risky landing atop the frozen Anvik River. |
| 4 | 27 | Return to Diomede | 2012-06-29 | 60 | The epic Iditarod dog sled race begins in Anchorage. Pilot Doug Stewart tests his limits while landing on a runway that is melting into the ocean. Pilot John Kapsner races to locate two snow-machiners that are lost overnight deep in the Alaskan Bush. |
| 5 | 28 | Money Pit | 2012-07-06 | 60 | In Bethel, pilot Erik Snuggerud is plagued by mechanical issues. On Alaska's North Slope, pilots Doug Stewart and John Rende battle to keep their plane from careening off an icy runway. In Unalakleet, Ariel receives a surprise visitor. |
| 6 | 29 | Radio Silence | 2012-07-13 | 60 | In the skies above western Alaska, Ariel disappears from radio contact, putting emergency services on high alert. Over the remote village of Hooper Bay, pilot Erik Snuggerud battles to touch down on a dangerously narrow runway. |
| 7 | 30 | Into the Wind | 2012-07-20 | 60 | Jim makes an impossible landing in Unk. Pilot Sarah Fraher battles strong headwinds while attempting to deliver 2,000 pounds of fuel to the research station. Pilot Ben Pederson braves 50 mph winds to retrieve an elusive priest for Easter service. |
| 8 | 31 | End of an Era | 2012-07-20 | 60 | In the series finale, after 30 years of running Era Alaska, Jim Tweto sets his eye on a new path. Doug loses all avionics while flying over the North Slope. Ariel comes face to face with the FAA in the last step of getting her pilot's license. |
Series Cast
| | | | |
| --- | --- | --- | --- |
| | Jim Tweto | as Co-Host | |
| | Erik Snuggerud | as Co-Host | |
| | Jared Cummings | as Co-Host | |
| | Doug Stewart | as Co-Host | |
| | Benjamin Pedersen | as Co-Host | |
| | Ariel Tweto | as Co-Host | |
| | John Ponts | as Co-Host | |
| | Ayla Tweto | as Co-Host | |
| | Luke Hickerson | as Co-Host | |
| | Ferno Tweto | as Co-Host | |
Related News
TVMaze