In Flikken wordt het politieteam van Gent gevolgd. We zien ook wat er zich in het privéleven van de agenten afspeelt.
Series Overview
Rating
imDb Rating: 6.6 (411 Votes)
Metascore: N/A
Plot
Popular fiction series about police officers in a precinct of Ghent (Flanders, Belgium), both professionally and in their private lives.
Details
Rated: N/A
Released: 17 Oct 1999
Runtime: 50 min
Genre: Crime, Drama, Action
Director: N/A
Writer: Pierre De Clercq
Actors: Ludo Hellinx, Mark Tijsmans, Veerle Malschaert, Andrea Croonenberghs
Language: Flemish, Dutch
Country: Belgium
Awards: 1 win & 3 nominations.
Total Seasons: 10
Previous Episode
Jeugdzorgen 2
Episode 10x10; Apr 19, 2009
Previous Episodes 10x10: Jeugdzorgen 2 10x9: Jeugdzorgen 1 10x8: Een Vrouwelijke Kant 2 10x7: Een Vrouwelijke Kant 1 10x6: Bonnie & Clyde 2 10x5: Bonnie & Clyde 1 10x4: Uitweg 2 10x3: Uitweg 1 10x2: Verloren Zoon 2

View All Episodes
Cast
Andrea Croonenberghs as Britt Michiels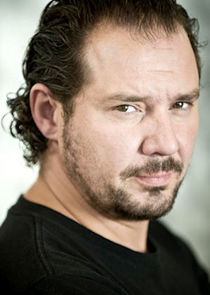 Axel Daeseleire as Ben Vanneste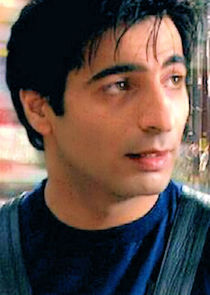 Cahit Ölmez as Sellatin Ateş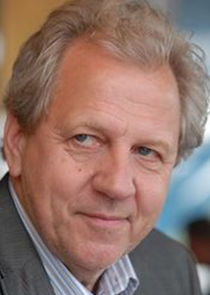 Hubert Damen as Daniël Deprez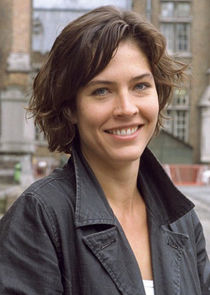 Joke Devynck as Tony Dierickx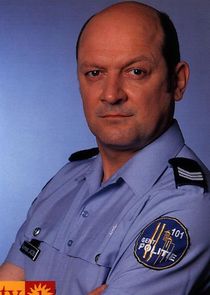 Ludo Hellinx as Raymond Jacobs
View Full Cast
Skip to:
Season 1
| Episode No. | No. Overall | Title | Airdate | Runtime | Summary |
| --- | --- | --- | --- | --- | --- |
| 1 | 1 | Partners | 1999-10-17 | 50 | |
| 2 | 2 | Lijfwacht | 1999-10-24 | 50 | |
| 3 | 3 | Lopend vuur | 1999-10-31 | 50 | |
| 4 | 4 | Dood spoor | 1999-11-07 | 50 | |
| 5 | 5 | In dubio | 1999-11-14 | 50 | |
| 6 | 6 | Sloopwerk | 1999-11-21 | 50 | |
| 7 | 7 | Ooggetuige | 1999-11-28 | 50 | |
| 8 | 8 | Slagen en verwondingen | 1999-12-05 | 50 | |
| 9 | 9 | Pickpocket | 1999-12-12 | 50 | |
| 10 | 10 | Doodrijder | 1999-12-19 | 50 | |
| 11 | 11 | Schoolplicht | 1999-12-26 | 50 | |
| 12 | 12 | Op voorschrift | 2000-01-02 | 50 | |
| 13 | 13 | Volle maan | 2000-01-09 | 50 | |
Season 2
| Episode No. | No. Overall | Title | Airdate | Runtime | Summary |
| --- | --- | --- | --- | --- | --- |
| 1 | 14 | Gif | 2000-10-15 | 50 | |
| 2 | 15 | Scoren | 2000-10-22 | 50 | |
| 3 | 16 | Bonanza | 2000-10-29 | 50 | |
| 4 | 17 | Kind van rekening | 2000-11-05 | 50 | |
| 5 | 18 | Hold-up | 2000-11-12 | 50 | |
| 6 | 19 | Steen des aanstoots | 2000-11-19 | 50 | |
| 7 | 20 | Moordschuld | 2000-11-26 | 50 | |
| 8 | 21 | Dikke vrienden | 2000-12-03 | 50 | |
| 9 | 22 | Land van belofte | 2000-12-10 | 50 | |
| 10 | 23 | Gentse feesten | 2000-12-17 | 50 | |
| 11 | 24 | Happy end | 2000-12-24 | 50 | |
| 12 | 25 | Schone schijn | 2000-12-31 | 50 | |
| 13 | 26 | Stille nacht | 2001-01-07 | 50 | |
Season 3
| Episode No. | No. Overall | Title | Airdate | Runtime | Summary |
| --- | --- | --- | --- | --- | --- |
| 1 | 27 | Misbruik van vertrouwen | 2001-09-02 | 50 | |
| 2 | 28 | Sneeuwwitje | 2001-09-09 | 50 | |
| 3 | 29 | Zonder domicilie | 2001-09-16 | 50 | |
| 4 | 30 | Stoffelijke schade | 2001-09-23 | 50 | |
| 5 | 31 | Thuis | 2001-09-30 | 50 | |
| 6 | 32 | Blinde hoek | 2001-10-14 | 50 | |
| 7 | 33 | Horen en zien | 2001-10-21 | 50 | |
| 8 | 34 | Trouw | 2001-10-28 | 50 | |
| 9 | 35 | Vermist | 2001-11-04 | 50 | |
| 10 | 36 | Wapenbezit | 2001-11-11 | 50 | |
| 11 | 37 | Losgeld | 2001-11-18 | 50 | |
| 12 | 38 | Corrupt | 2001-11-25 | 50 | |
| 13 | 39 | Luther | 2001-12-02 | 50 | |
Season 4
| Episode No. | No. Overall | Title | Airdate | Runtime | Summary |
| --- | --- | --- | --- | --- | --- |
| 1 | 40 | Vluchtmisdrijf | 2002-09-01 | 50 | |
| 2 | 41 | Joyrider | 2002-09-08 | 50 | |
| 3 | 42 | Hugdrug | 2002-09-15 | 50 | |
| 4 | 43 | Trafiek | 2002-09-22 | 50 | |
| 5 | 44 | Liana | 2002-09-29 | 50 | |
| 6 | 45 | Roof | 2002-10-06 | 50 | |
| 7 | 46 | Verdwaalde kogel | 2002-10-13 | 50 | |
| 8 | 47 | Getipt | 2002-10-20 | 50 | |
| 9 | 48 | Bloedgeld | 2002-10-27 | 50 | |
| 10 | 49 | Snoepgoed | 2002-11-03 | 50 | |
| 11 | 50 | K | 2002-11-10 | 50 | |
| 12 | 51 | Selina | 2002-11-17 | 50 | |
| 13 | 52 | Vaarwel | 2002-11-24 | 50 | |
Season 5
| Episode No. | No. Overall | Title | Airdate | Runtime | Summary |
| --- | --- | --- | --- | --- | --- |
| 1 | 53 | Onkwetsbaar | 2003-08-31 | 50 | |
| 2 | 54 | Spoorloos | 2003-09-07 | 50 | |
| 3 | 55 | Stinker | 2003-09-14 | 50 | |
| 4 | 56 | Coma | 2003-09-21 | 50 | |
| 5 | 57 | Sofie | 2003-09-28 | 50 | |
| 6 | 58 | Sporen | 2003-10-05 | 50 | |
| 7 | 59 | Lucas Bukas | 2003-10-12 | 50 | |
| 8 | 60 | Kassa | 2003-10-19 | 50 | |
| 9 | 61 | Uit de doden | 2003-10-26 | 50 | |
| 10 | 62 | Kunst | 2003-11-02 | 50 | |
| 11 | 63 | Brugbeek | 2003-11-09 | 50 | |
| 12 | 64 | Aan de waterkant (1) | 2003-11-16 | 50 | |
| 13 | 65 | Aan de waterkant (2) | 2003-11-23 | 50 | |
Season 6
| Episode No. | No. Overall | Title | Airdate | Runtime | Summary |
| --- | --- | --- | --- | --- | --- |
| 1 | 66 | Oorlog | 2004-09-05 | 50 | |
| 2 | 67 | In het duister | 2004-09-12 | 50 | |
| 3 | 68 | Wolf | 2004-09-19 | 50 | |
| 4 | 69 | Geflikt | 2004-09-26 | 50 | |
| 5 | 70 | Solfer | 2004-10-03 | 50 | |
| 6 | 71 | De getuige | 2004-10-10 | 50 | |
| 7 | 72 | Den Bok | 2004-10-17 | 50 | |
| 8 | 73 | Rook | 2004-10-24 | 50 | |
| 9 | 74 | Stof | 2004-10-31 | 50 | |
| 10 | 75 | De verbrande vrouw | 2004-11-07 | 50 | |
| 11 | 76 | De Vikings | 2004-11-14 | 50 | |
| 12 | 77 | Kwelling | 2004-11-21 | 50 | |
| 13 | 78 | Verlossing | 2004-11-28 | 50 | |
Season 7
| Episode No. | No. Overall | Title | Airdate | Runtime | Summary |
| --- | --- | --- | --- | --- | --- |
| 1 | 79 | Johan | 2005-11-20 | 50 | |
| 2 | 80 | Martin Dunn blues | 2005-11-27 | 50 | |
| 3 | 81 | Ademloos | 2005-12-04 | 50 | |
| 4 | 82 | Eén keer winnen | 2005-12-11 | 50 | |
| 5 | 83 | Stop | 2005-12-18 | 50 | |
| 6 | 84 | Groen | 2005-12-25 | 50 | |
| 7 | 85 | Big Brother | 2006-01-01 | 50 | |
| 8 | 86 | Hart van steen | 2006-01-08 | 50 | |
| 9 | 87 | Moederskind | 2006-01-15 | 50 | |
| 10 | 88 | Game, set and match | 2006-01-22 | 50 | |
| 11 | 89 | Zwart | 2006-01-29 | 50 | |
| 12 | 90 | Tommy | 2006-02-05 | 50 | |
| 13 | 91 | Lola | 2006-02-12 | 50 | |
Season 8
| Episode No. | No. Overall | Title | Airdate | Runtime | Summary |
| --- | --- | --- | --- | --- | --- |
| 1 | 92 | Rendez-Vous | 2007-02-04 | 50 | |
| 2 | 93 | Op z'n Tina's | 2007-02-11 | 50 | |
| 3 | 94 | Afscheid | 2007-02-18 | 50 | |
| 4 | 95 | Gilbert en George | 2007-02-25 | 50 | |
| 5 | 96 | Grote kuis | 2007-03-03 | 50 | |
| 6 | 97 | Code T1 | 2007-03-10 | 50 | |
| 7 | 98 | Code rood | 2007-03-17 | 50 | |
| 8 | 99 | Verraad | 2007-03-24 | 50 | |
| 9 | 100 | 100 kilo | 2007-03-31 | 50 | |
| 10 | 101 | Geruchten | 2007-04-08 | 50 | |
| 11 | 102 | Rat | 2007-04-15 | 50 | |
| 12 | 103 | JLD | 2007-04-22 | 50 | |
| 13 | 104 | De Barracuda | 2007-04-29 | 50 | |
Season 9
| Episode No. | No. Overall | Title | Airdate | Runtime | Summary |
| --- | --- | --- | --- | --- | --- |
| 1 | 105 | Ondergravers (1) | 2008-03-09 | 50 | |
| 2 | 106 | Ondergravers (2) | 2008-03-16 | 50 | |
| 3 | 107 | Van de doden niets dan goeds | 2008-03-23 | 50 | |
| 4 | 108 | Gratuit Geweld (1) | 2008-03-30 | 50 | |
| 5 | 109 | Gratuit Geweld (2) | 2008-04-06 | 50 | |
| 6 | 110 | Toprendement (1) | 2008-04-13 | 50 | |
| 7 | 111 | Toprendement (2) | 2008-04-20 | 50 | |
| 8 | 112 | Water en vuur (1) | 2008-04-27 | 50 | |
| 9 | 113 | Water en vuur (2) | 2008-05-04 | 50 | |
| 10 | 114 | De plaag (1) | 2008-05-11 | 50 | |
| 11 | 115 | De plaag (2) | 2008-05-18 | 50 | |
| 12 | 116 | Tot op de bodem (1) | 2008-05-25 | 50 | |
| 13 | 117 | Tot op de bodem (2) | 2008-06-01 | 50 | |
Season 10
| Episode No. | No. Overall | Title | Airdate | Runtime | Summary |
| --- | --- | --- | --- | --- | --- |
| 1 | 118 | Verloren Zoon 1 | 2009-02-15 | 50 | |
| 2 | 119 | Verloren Zoon 2 | 2009-02-22 | 50 | |
| 3 | 120 | Uitweg 1 | 2009-03-01 | 50 | |
| 4 | 121 | Uitweg 2 | 2009-03-08 | 50 | |
| 5 | 122 | Bonnie & Clyde 1 | 2009-03-15 | 50 | |
| 6 | 123 | Bonnie & Clyde 2 | 2009-03-22 | 50 | |
| 7 | 124 | Een Vrouwelijke Kant 1 | 2009-03-29 | 50 | |
| 8 | 125 | Een Vrouwelijke Kant 2 | 2009-04-05 | 50 | |
| 9 | 126 | Jeugdzorgen 1 | 2009-04-12 | 50 | |
| 10 | 127 | Jeugdzorgen 2 | 2009-04-19 | 50 | |
Series Cast
| | | | |
| --- | --- | --- | --- |
| | Andrea Croonenberghs | as Britt Michiels | |
| | Axel Daeseleire | as Ben Vanneste | |
| | Cahit Ölmez | as Sellatin Ateş | |
| | Hubert Damen | as Daniël Deprez | |
| | Joke Devynck | as Tony Dierickx | |
| | Ludo Hellinx | as Raymond Jacobs | |
| | Mark Tijsmans | as Wilfried Pasmans | |
| | Wim Danckaert | as Kris Geysen | |
| | Rebecca Huys | as Merel Vanneste | |
| | Kadèr Gürbüz | as Mihriban Ates | |
| | Ann Ceurvels | as Sofie Beeckman | |
| | Boudewijn De Groot | as Robert Nieuwman | |
| | Ianka Fleerackers | as Emma Boon | |
| | Jo De Meyere | as John Nauwelaerts | |
| | Katelijne Verbeke | as Nadine Vanbruane | |
| | Maarten Bosmans | as Bruno Soetaert | |
| | Pascale Michiels | as Cat Reyniers | |
| | Roel Vanderstukken | as Michiel Dewaele | |
| | Tania Kloek | as Tina Demeester | |
| | Tine Van Der Brande | as Lieselot Winter | |
| | Werner De Smedt | as Nick Debbaut | |
Series Crew
| | Position | Name |
| --- | --- | --- |
| | Creator | Erwin Provoost |
Related News
TVMaze