There are always diamonds to be mined at yard sales. The trick, of course, is finding them. The competitors in Flea Market Flip are asked to perform that trick, then they're challenged to refurbish or reinvent the items they've purchased in the hope of reselling them for a profit. Grouped in teams, the contestants in each episode are given a budget of about $500 to hunt for project pieces with potential. The team that does the best job of flipping trash for cash wins all of the profits earned that day. Passionate flea market fan Lara Spencer, an anchor on "Good Morning America" hosts.
Series Overview
Rating
imDb Rating: 6.5 (259 Votes)
Metascore: N/A
Plot
Contestants search flea markets for secondhand items that they can buy, fix and then flip for a profit. Each week she assigns two-person teams a flip list of projects they need to ...
Details
Rated: TV-G
Released: 20 Apr 2012
Runtime: 30 min
Genre: Reality-TV
Director: N/A
Writer: N/A
Actors: Lara Spencer
Language: English
Country: USA
Awards: N/A
Total Seasons: 8
Previous Episode
How Far Can $100 Go?
Episode 14x9; Jul 07, 2019
Previous Episodes 14x9: How Far Can $100 Go? 14x8: Flipping Neighbors 14x7: This Flip Is Electrified! 14x6: Funky Junkers Vs. Team Love 14x5: Shake Your Money Maker! 14x4: Time to Make Some Dough 14x3: Slinging Mudcloth 14x2: Hey, Big Spenders! 14x1: A Hot One at the Flea

View All Episodes
Recent News
The best cat bowls
Some cats are picky about their cat bowl. That's why it's important to choose the right one for their needs. When it comes to choosing the best cat food bowl for your cat, there are a number of factors to consider. Of all the cat bowls out there, the Dr. Cats…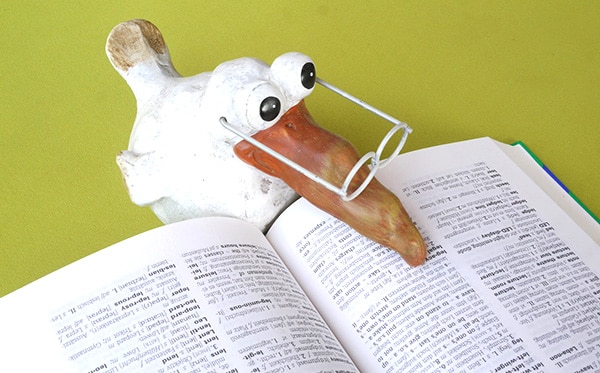 Favorite Reads This Month ☕
Favorite Reads This Month ☕ Welcome to a brand new month! Here are a bunch of awesome articles for your perusal, which you're ONLY allowed to read once you update your ol' net worth ;) A fun small treat to go along with all the other fun small treats from las…
via NewsAPI
View More Related News
Skip to:
Season 1
| Episode No. | No. Overall | Title | Airdate | Runtime | Summary |
| --- | --- | --- | --- | --- | --- |
| 1 | 1 | Pilot | 2012-04-20 | 30 | |
| 2 | 2 | Creative Best Friends | 2012-09-28 | 30 | |
| 3 | 3 | Stormville Flea Market | 2012-09-28 | 30 | |
| 4 | 4 | Four's The Lucky Number | 2012-10-05 | 30 | |
| 5 | 5 | Flippin' The Bird | 2012-10-05 | 30 | |
| 6 | 6 | I've Wanted an Indoor Stoop! | 2012-10-12 | 30 | |
| 7 | 7 | Down To The Penny | 2012-10-12 | 30 | |
| 8 | 8 | Barb On A Wire | 2012-11-30 | 30 | |
Season 2
| Episode No. | No. Overall | Title | Airdate | Runtime | Summary |
| --- | --- | --- | --- | --- | --- |
| 1 | 9 | Love Letters or Hate Mail? | 2013-03-15 | 30 | |
| 2 | 10 | Put A Sock In It! | 2013-03-22 | 30 | |
| 3 | 11 | Prohibition and Pop Stars | 2013-03-29 | 30 | |
| 4 | 12 | Is Gaudy Good? | 2013-04-05 | 30 | |
| 5 | 13 | Goth vs. Glamour | 2013-04-12 | 30 | |
| 6 | 14 | Holy Cow Table! | 2013-04-19 | 30 | |
| 7 | 15 | Retro Light And Dark Pairing | 2013-04-26 | 30 | |
| 8 | 16 | Battle of the Green Chaise | 2013-05-03 | 30 | |
| 9 | 17 | Mother-Daughter Showdown | 2013-05-10 | 30 | |
| 10 | 18 | Young Hipsters vs. Old School Design | 2013-05-17 | 30 | |
| 11 | 19 | Turn Up the Radio! | 2013-05-24 | 30 | |
| 12 | 20 | The Balloon of Doom | 2013-05-31 | 30 | |
| 13 | 21 | Battle of the Roomies | 2013-06-07 | 30 | |
| 14 | 22 | No Cement In This Man Cave! | 2013-06-14 | 30 | |
Season 3
| Episode No. | No. Overall | Title | Airdate | Runtime | Summary |
| --- | --- | --- | --- | --- | --- |
| 1 | 23 | Rocker Dudes vs. Designing Moms | 2014-04-06 | 30 | |
| 2 | 24 | Bustin' Up and Bustin' Out | 2014-06-22 | 30 | |
| 3 | 25 | It's About Flipping Time! | 2014-06-15 | 30 | |
| 4 | 26 | Sparks are Flying! | 2014-06-15 | 30 | |
| 5 | 27 | Bring on the Bling | 2014-06-22 | 30 | |
| 6 | 28 | Flippin' Feathers | 2014-06-22 | 30 | |
| 7 | 29 | 'Til Death Do Us Flip | 2014-06-29 | 30 | |
| 8 | 30 | Heads or Tails | 2014-08-24 | 30 | |
| 9 | 31 | Are Horseshoes Really Lucky?!? | 2014-08-31 | 30 | |
| 10 | 32 | Ready for Take-Off! | 2014-09-07 | 30 | |
| 11 | 33 | The Moose is Loose! | 2014-09-14 | 30 | |
| 12 | 34 | Hooked on Flipping | 2014-09-21 | 30 | |
| 13 | 35 | Seeing Orange | 2014-04-20 | 30 | |
Season 4
| Episode No. | No. Overall | Title | Airdate | Runtime | Summary |
| --- | --- | --- | --- | --- | --- |
| 1 | 36 | When Harry Met Ingraham | 2015-02-08 | 30 | |
| 3 | 37 | Stylish Sisters vs Math Misters | 2015-05-10 | 30 | |
| 4 | 38 | Happy Flipping Anniversary | 2015-03-01 | 30 | |
| 5 | 39 | BFF's: Best Flipping Friends? | 2014-12-18 | 30 | |
| 6 | 40 | Cops and Flippers | 2014-12-19 | 30 | |
| 7 | 41 | Battle of the Dining Sets | 2015-03-22 | 30 | |
| 8 | 42 | Team USA vs Team Canada: Bring Your Eh Game | 2014-12-18 | 30 | |
| 9 | 43 | Family Feud Style | 2015-04-05 | 30 | |
| 10 | 44 | Mus-Stache For Cash | 2015-03-22 | 30 | |
| 11 | 45 | Bi-Lingual Babes vs Hipster Flippers | 2015-04-12 | 30 | |
| 14 | 46 | Banking on a Flip | 2015-04-12 | 30 | |
Season 5
| Episode No. | No. Overall | Title | Airdate | Runtime | Summary |
| --- | --- | --- | --- | --- | --- |
| 1 | 47 | Flipping Happy Hour | 2015-05-17 | 30 | |
| 2 | 48 | Super Flippers to the Rescue! | 2015-05-17 | 30 | |
| 3 | 49 | Penn State Flippers vs F.I.T. Flippers | 2015-05-23 | 30 | |
| 4 | 50 | Family Flippers | 2015-06-06 | 30 | |
| 5 | 51 | City vs Country | 2015-06-28 | 30 | |
| 6 | 52 | Sibling Showdown | 2015-06-28 | 30 | |
| 7 | 53 | Battle of the British Empire: Brits vs. Kiwis | 2015-07-11 | 30 | |
| 8 | 54 | Seasoned Pickers Take on Rookie Flippers | 2015-07-11 | 30 | |
| 9 | 55 | It's a Flipping Battle between the Empire State and the Garden State | 2015-07-26 | 30 | |
Season 6
| Episode No. | No. Overall | Title | Airdate | Runtime | Summary |
| --- | --- | --- | --- | --- | --- |
| 1 | 56 | Rockers vs. Besties | 2016-01-03 | 30 | Married rockers face off against best buds. |
| 2 | 57 | Gypsies vs. Gents | 2016-01-10 | 30 | Design gypsies compete against do-it-all gents for the flipping throne. |
| 3 | 58 | The Vignette Flip | 2016-01-17 | 30 | The Brimfield antique show and flea market for a vignette challenge. |
| 4 | 59 | Sky-High Flipping | 2016-01-24 | 30 | Flight attendants take on fairy-junk mothers to find a compact design, modern Moroccan and a symmetrical project item. |
| 5 | 60 | Battle of the Boroughs | 2016-01-31 | 30 | Manhattan divas go for broke against Brooklyn craftsmen. |
| 6 | 61 | The Flipping Unicorn | 2016-02-07 | 30 | Design duo Cherise and Kim against creative craftsmen Joe and Andrew. |
| 7 | 62 | Brothers vs. Sisters | 2016-02-14 | 30 | Boisterous brothers take on sassy sisters. |
| 8 | 63 | Kids vs. Parents | 2016-04-03 | 30 | Mom and dad battle with their two daughters. |
| 9 | 64 | DIY Daters vs Bickering Buds | 2016-04-10 | 30 | Dating flippers Kelly and Jay battle against designing friends Laura and Diane; bistro set, graphic design and a mash-up project. |
| 10 | 65 | Flipping Bingo | 2016-04-17 | 30 | Friends Pat and Lisa take on a creative couple Russell and Marc; Hip to be Square, Mixed Mediums and Inspired-by-Design. |
| 11 | 66 | Clash of the Couples | 2016-04-24 | 30 | New York flippers Amanda and Nick against designing sweethearts Christina and Billy; accent design, metallic's and restoration remix. |
| 12 | 67 | Mother-Daughter Duo vs Salvage Soulmates | 2016-05-01 | 30 | Married pickers Alanna and Mark vs mother-daughter duo Sannie and Mackenzie; seating, deconstructed design and farmhouse chic. |
| 13 | 68 | Wives vs. Husbands | 2016-05-08 | 30 | Wives go against their husbands for bragging rights at Elephant's Trunk Flea Market with a budget of $500. |
| 14 | 69 | Take a Seat at the Piano Bar | 2016-05-15 | 30 | Elephant's Trunk Flea Market looks for gems with contrasting design, rewrapped design and a "mad mod'' project. |
Season 7
| Episode No. | No. Overall | Title | Airdate | Runtime | Summary |
| --- | --- | --- | --- | --- | --- |
| 1 | 70 | Best on the Block | 2016-07-03 | 30 | Longtime friends and vintage shop owners, Chris and Tad, take on local rivals, Paul and Jim, in a flipping battle of the block. It's time to settle the score as the teams square off at Brimfield Antique Show and Flea Market in Brimfield, Massachusetts. With $500 in their pockets, the teams have just one hour to find the projects from our Flip List: Workspace Design, Bachelor Pad, and Vintage Modern. Next, it's off to the workshop where the teams have one day to transform their flea market finds into profitable pieces. Chris and Tad go big with their projects as they transform a set of metal lockers into a bar with storage. They convert an engine block into a stylish end table and reimagine a vintage hairdryer as a standing modern lamp. Paul and Jim are confident their pieces will outshine their competitors' as they turn a rustic wooden yoke into a hanging light fixture, combine wooden ladders into a work desk, and reinvent a traveling salesman's case as a classy bar. |
| 2 | 71 | Battle of the Olympians | 2016-07-10 | 30 | It's a match up of Olympic proportions as two-time figure skating medalist Nancy Kerrigan and her son, Matthew, take on Judo gold-medalist Kayla Harrison and her grandmother, Rachel. The games begin at Brimfield Antique Show and Flea Market in Brimfield, Massachusetts. The teams each have $500 and just one hour to find three projects to transform from our Flip List: Balanced Design, Kicking It, Cutting Edge Design. |
| 3 | 72 | Flea Market Flip: Off to the Races | 2016-07-17 | 30 | Master dumper divers, Michael and Vinnie compete with DIY soul sisters, Kim and Susan. |
| 4 | 73 | New Age Flip | 2016-07-24 | 30 | Woodstock flippers, Jenn and K.T, are taking on mother and son designing duo, Donna and T.J. The peace and love takes a backseat as these teams race down the aisles of Brimfield Antique Show and Flea Market in Brimfield, Massachusetts. They'll have $500 and only one hour to find three items from our Flip List: Distinctive Dining, Polished Industrial, and Funk-tional Design. Next, it's time to bring the funk to the workshop where the teams have just one day to transform their pieces. Donna and TJ combine unlikely pieces to create an inspired hanging light fixture, use a metal wine rack as the foundation for a chic wine bar, and turn an ordinary metal shelf into a man cave must-have by adding a Jeep car grill embellishment. Jenn and K.T. put the funk into a funk-tional shelving unit made for LPs, update a card table and chairs into a versatile game table, and turn an stool into an unexpected side table. |
| 5 | 74 | Flip to Be Tied | 2016-07-31 | 30 | Wild and crazy husband and wife team, Victor and Danielle go up against DIY sweethearts, Tamiko and Orlando. The teams throw down at Brimfield Antique Show and Flea Market in Brimfield, Massachusetts where they have just one hour and $500 to find three projects from our Flip List: Compact Design, Textile Project, and Ergonomic Design. With projects in hand, the teams head to the Workshop where they have one day to transform their pieces. |
| 6 | 75 | Fashion Forward Flipping | 2016-08-07 | 30 | Colena and Markaza, a fashion-forward husband and wife team, bring their a-game against confident friends, Karin and Karen. The competition gets fierce when the teams get $500 and one hour to find buried treasures to transform at Brimfield Antique Show and Flea Market in Brimfield, Massachusetts. They race to find projects from the Flip List: Refine Design, Stylish Storage, and Rewrapped Design. Karen and Karin are confident their design skills will shine in the workshop, where both teams have one day to complete their transformations. Colena and Markaza waste no time getting to work on their projects: they convert a wicker planter into a multi-functional piece for a bar or kitchen, turn an industrial tool-hauler into a chic bar, and convert a rustic fan into a show-stopping table. Meanwhile, Karen and Karin update a vintage office valet into a versatile bar, transform a footboard into stylish seating, and reinvent an old factory mold as a swanky dining set. |
| 7 | 76 | Youth Vs. Experience | 2016-08-14 | 30 | Experienced married flippers take on confident design students. |
| 8 | 77 | Daughters to Flip For | 2016-08-21 | 30 | Experienced mother-daughter team, Lisa and Nicole, face off against father-daughter duo Gillian and Lewis. It's time to flip for the family as the teams race down the aisles of Brimfield Antique Show and Flea Market in Brimfield, Massachusetts. With $500 in hand and just one hour to shop, the teams search for items from our Flip List of projects: Contrast Design, Turn Table Project, and Deconstruct Reconstruct. Next, it's on to the Workshop where the family teams have just one day for their transformations. Lewis and Gillian turn a battered dresser into chic seating, transform rustic windows into a coffee table, and use a barrel and chairs to create a stylish bistro set. Meanwhile, Lisa and Nicole add a personal collection of love letters to update a pair of side tables, give a storage cabinet a modern update, and add a burst of color to a metal locker. |
| 9 | 78 | Daughters To Flip For | 2016-10-02 | 30 | |
| 10 | 79 | New Moms Vs. Rhinestone Cowboys | 2016-10-09 | 30 | |
| 11 | 80 | Couples That Flip Together | 2016-10-16 | 30 | |
| 12 | 81 | Head-to-head Flip | 2016-10-23 | 30 | Flipping cousins against engaged DIYers; convertible design, industrial chic and symmetrical design. |
| 13 | 82 | Battle For The Jersey Shore | 2016-10-30 | 30 | Design-savvy Jersey girls against competitive craftsmen; finding three items that can fit together in one room. |
| 14 | 83 | Too Close to Call | 2016-11-06 | 30 | Father-daughter designing team throw down against a crafty couple; farmhouse chic, mash-up project and rags to riches. |
| 15 | 84 | Bloggers to Flip For | 2016-11-13 | 30 | Crafty couple Victoria and Michael take on DIY bloggers Naomi and Sage in a battle of youth vs. wisdom. |
Season 8
| Episode No. | No. Overall | Title | Airdate | Runtime | Summary |
| --- | --- | --- | --- | --- | --- |
| 1 | 85 | The Chicken Coop Showdown | 2016-11-20 | 30 | Sweet-talking duo Samantha and Nyesha against childhood best friends Lindsey and Frank at Stormville Airport Antique Show and Flea Market. |
| 2 | 86 | For the Love of Flipping | 2016-11-27 | 30 | Lovebird flippers Marco and Ali against honey-do flippers Cara and Mike; elegant industrial, built-in design and a mixology project. |
| 3 | 87 | The Battle of the Islanders | 2016-12-04 | 30 | Caribbean amigos Gabriel and Marco face off against Long Island artists Karen and Jennifer; deconstructing a vanity into a pair of nightstands. |
| 4 | 88 | The Flea Market Blues | 2016-12-11 | 30 | A harmonica-playing duo faces off against sassy shoppers. |
| 5 | 89 | Battle of the Broadway Stars | 2016-12-18 | 30 | Performers from the Broadway musical Bright Star take on the stars of the musical Fun Home in flipping challenges that include a Period Piece, a Spotlight on Design and Improvised Design. |
| 6 | 90 | Rainy Day Flipping | 2017-01-08 | 30 | Husband and wife take on a father-daughter duo; a side table made from a wooden card catalogue; a coffee table made from motorcycle fenders. |
| 7 | 91 | Everyone's a Twinner! | 2017-01-15 | 30 | Identical twins Kathleen and Casey go up against brothers-in-law Alec and Ante; giving a vanity table a stylish upgrade; industrial light fixtures. |
| 8 | 92 | Kings vs. Queens | 2017-01-22 | 30 | Brothers Jay and Andrew battle against roommates Ashley and Larissa in the Vignette Challenge; rustic vs. boho chic. |
| 9 | 93 | For Better or Worse | 2017-01-29 | 30 | Husbands Jason and Graham take on their wives Jennifer and Melanie; copper bucket; marquee sign. |
| 10 | 94 | Flip Like Your Mama | 2017-02-12 | 30 | |
| 11 | 95 | Zen And The Art Of Flipping | 2017-02-19 | 30 | |
| 12 | 96 | Are You Ready For Man Chic? | 2017-02-26 | 30 | |
| 13 | 97 | The Lovers' Quarrel | 2017-03-05 | 30 | |
| 14 | 98 | Celebrity Flip-Off | 2017-03-12 | 30 | |
Series Cast
| | | | |
| --- | --- | --- | --- |
| | Lara Spencer | as Host | |
Related News
TVMaze