Finding Carter is a family drama that centers on Carter, a teenage girl who thinks she has the perfect life until one night after a police bust at a high school party she is told that the woman who she believes to be her biological mother actually abducted her as a toddler.
Series Overview
Rating
imDb Rating: 7.6 (6,583 Votes)
Metascore: N/A
Plot
A teenager finds out she was abducted as a toddler and returns to her biological family.
Details
Rated: TV-14
Released: 08 Jul 2014
Runtime: 42 min
Genre: Drama
Director: N/A
Writer: Terri Minsky, Emily Silver
Actors: Kathryn Prescott, Cynthia Watros, Anna Jacoby-Heron, Alex Saxon
Language: English
Country: USA
Awards: 1 win & 1 nomination.
Total Seasons: 3
Previous Episode
Atonement
Episode 2x24; Dec 15, 2015
Carter awakens in the bar to find Jared dead, with Lori looming over her. Taylor remains completely convinced that Lori is the real murderer as suspicions start pointing away from her. Meanwhile, David and Elizabeth are able to get custody of Ben after all.
Previous Episodes 2x24: Atonement 2x23: The Sheltering Sky 2x22: The Corrections 2x21: The Death of the Heart 2x20: The Heart is a Lonely Hunter 2x19: Never Let Me Go 2x18: She's Come Undone 2x17: The Consequences of Longing 2x16: The Sound and the Fury

View All Episodes
Cast
Cynthia Watros as Elizabeth Wilson
Alexis Denisof as David Wilson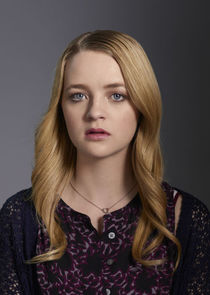 Anna Jacoby-Heron as Taylor Wilson
Zac Pullam as Grant Wilson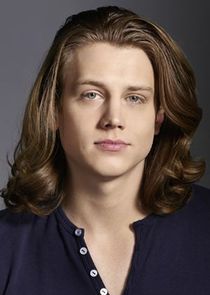 Alex Saxon as Max Wagner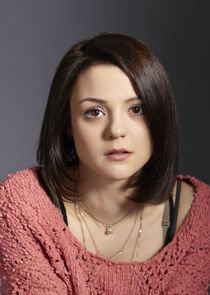 Kathryn Prescott as Carter Stevens / Linden Wilson
View Full Cast
Skip to:
Season 1
| Episode No. | No. Overall | Title | Airdate | Runtime | Summary |
| --- | --- | --- | --- | --- | --- |
| 1 | 1 | Pilot | 2014-07-08 | 60 | Carter Stevens' world is turned upside when she discovers her mom is actually her kidnapper. Reunited with her biological family, Carter has a hard time adjusting, and lies begin to unfold. |
| 2 | 2 | The Birds | 2014-07-08 | 60 | Carter and her new friends plan to trick the police, while an old friend tries to stay in her life, and her relationship with Elizabeth continues to be strained. |
| 3 | 3 | Drive | 2014-07-15 | 60 | Bad boy crash enters Carter's life and causes drama in the Wilson family. David continues to sneakily pursue writing his book with his publicist. |
| 4 | 4 | Now You See Me | 2014-07-22 | 60 | Bird's painting at her art show upsets Carter, Elizabeth's relationship with David gets even rockier, and a piece of Carter's old life returns. |
| 5 | 5 | The Heat | 2014-07-29 | 60 | Carter's ulterior motives backfire when she spends a day with Elizabeth and sees another side of her. David continues to move along with his book plan, and Taylor is initiated into the group during a wild game of 7 Minutes in Heaven. |
| 6 | 6 | The Fugitive | 2014-08-05 | 60 | Carter dives headfirst into a relationship with Crash, while Taylor is confused about where she stands with Max. Max is pulled into another stunt operated by Lori. |
| 7 | 7 | Throw Momma from the Train | 2014-08-12 | 60 | Carter is faced with a decision that will change her life forever. The twins celebrate their birthday, Elizabeth's secret is discovered, and Lori prepares to leave with Carter. |
| 8 | 8 | Half Baked | 2014-08-19 | 60 | Elizabeth is confronted with the truth, and David makes a shocking request of his wife. The Wilson children try to cope with the drama together, and Carter finds out she was lied to by someone she trusts. |
| 9 | 9 | Do the Right Thing | 2014-08-26 | 60 | David has to face up to his lies, while Taylor decides she's ready to take the next step in her relationship with Max. Ofe deals with money troubles, and Carter is blamed for something she didn't do. |
| 10 | 10 | Love Story | 2014-09-02 | 60 | Carter and Crash try to get off the grid and leave everything behind, while Elizabeth tries frantically to find her. A gunshot destroys all of Carter's plans when it hits someone she cares about. |
| 11 | 11 | The Long Goodbye | 2014-09-09 | 60 | Everyone suffers through the waiting game to see if Max will survive. While the Wilsons watch over Max, Carter has to decide if she'll help out Crash or cut him loose. |
| 12 | 12 | One Hour Photo | 2014-09-16 | 60 | Carter is given a clue to what Lori's up to when some mysterious photos turn up. Max struggles with his current hospitalization, Carter sees a therapist, and a final betrayal changes Carter's life forever. |
Season 2
| Episode No. | No. Overall | Title | Airdate | Runtime | Summary |
| --- | --- | --- | --- | --- | --- |
| 1 | 13 | Love the Way You Lie | 2015-03-31 | 60 | Lori kidnaps Carter for a second time and the Wilson family learns the truth. |
| 2 | 14 | Shut Up and Drive | 2015-04-07 | 60 | The Wilsons seek justice for Carter's kidnapping. In other events, Carter's friends celebrate her safe return while Taylor struggles with Max's emotional recovery. |
| 3 | 15 | We Are Never Ever Getting Back Together | 2015-04-14 | 60 | The Wilsons celebrate Joan and Buddy's anniversary; and Max takes a job from an unlikely source. |
| 4 | 16 | Pretty When You Cry | 2015-04-21 | 60 | A stranger from Carter's past provides new insights on Lori; and Joan interferes with Grant. |
| 5 | 17 | Wake Up Call | 2015-04-28 | 60 | Carter is in danger of flunking out of school; Taylor discovers the truth of David's past; tensions rise at the town fair; and Max's new job poses a threat. |
| 6 | 18 | Stay with Me | 2015-05-05 | 60 | Carter tries to extricate Crash from a bad situation; David and Elizabeth contemplate major decisions; and Taylor begins to spiral out of control. |
| 7 | 19 | Something to Talk About | 2015-05-12 | 60 | Carter tries to understand Taylor's behavior while Taylor concentrates on planning a school event. Grant, meanwhile, wonders if he can continue living at home. |
| 8 | 20 | Riptide | 2015-05-19 | 60 | Carter is grounded just as her old friend Madison arrives unexpectedly and brings alarming new information about Lori. Shocking shades of Max's past color him in a different light for Taylor. |
| 9 | 21 | I Knew You Were Trouble | 2015-05-26 | 60 | After getting shocking news about Lori, Carter and Max must take an unexpected road trip together. Meanwhile, Elizabeth, Joan and Taylor deal with drama on the homefront. |
| 10 | 22 | Rumour Has It | 2015-06-02 | 60 | On a camping trip with friends, Carter debates whether or not to reveal a secret that could change everything for the people she loves the most. |
| 11 | 23 | Wrecking Ball | 2015-06-09 | 60 | Bonds of sisterhood are put to the test when secrets are revealed. Crash returns from military training and Carter is forced to make a decision about her future. |
| 12 | 24 | I'm Not the Only One | 2015-06-16 | 60 | Set to testify in court, Carter vows to end Lori's manipulation once and for all. But Lori drops a bombshell that rattles the Wilson household to the core. |
| 13 | 25 | Native Son | 2015-10-06 | 62 | After learning about the outcome of Lori's trial, Carter wants to get to know her brother; David and Elizabeth fight over Lori's latest surprise. |
| 14 | 26 | Anywhere But Here | 2015-10-13 | 60 | Carter struggles to keep up with school and her secret job at the bar; Taylor and Max try to celebrate an anniversary; Crash gets a new assignment. |
| 15 | 27 | Rabbit, Run | 2015-10-20 | 60 | Carter is alarmed when Lori tells her shocking news about Ben. As Carter digs deeper into Ben's shocking secret life, Taylor urges Max to help Gabe get back on track. Meanwhile, Elizabeth has a plan to keep Lori away from her family. |
| 16 | 28 | The Sound and the Fury | 2015-10-27 | 60 | Carter is still worried about where Ben is. Elizabeth finds Ben and Gabe together in a jail cell. Carter continues to work in the bar. Jared tells her that the bar isn't going so well so Carter starts an after-hours-party thing to make money. Eventually Carter tells the truth about her age to Jared. |
| 17 | 29 | The Consequences of Longing | 2015-11-03 | 60 | Carter catches Ben stealing from Jared and threatens Ben that she will tell on him. Ben tells Carter's mom that she works in a bar. Jared and Carter kiss. |
| 18 | 30 | She's Come Undone | 2015-11-10 | 60 | Bird's DJ-boyfriend has invited everyone to a house concert which everyone is excited to go to. Although Carter has other plans. She is looking forward to having her first real date and overnighter at Jared's. Although, after a little misunderstanding Carter ends up at the house concert anyway. Ben brings his foster sister to the party. This leads to a medical crisis that Carter and Ben have to try to sort out together. Later Carter goes to the bar to try to find Jared where he has prepared a romantic dinner for her. |
| 19 | 31 | Never Let Me Go | 2015-11-17 | 60 | Elizabeth is worried that she doesn't know so much about Carter anymore. Elizabeth thinks that Jared is way too old for her. Carter threatens to move out. Jared decides to close the bar early and have a barbecue in order to cheer Carter up. Carter ends up inviting Lori to the barbecue. |
| 20 | 32 | The Heart is a Lonely Hunter | 2015-11-24 | 60 | Carter is living at Lori's seeing as she and Elizabeth don't really see eye to eye at the moment. Grant accidentally eats pot cookies and gets high. Eventually Carter learns to trust Jared again. |
| 21 | 33 | The Death of the Heart | 2015-12-01 | 60 | Max is worried about his mother upon news of his abusive father's release from prison and Taylor accompanies him as he heads over for a visit with her. They are shocked to find out that his father is there with his mother and they appear to have reconciled. Max, however, is not convinced that his father has gone through any change and sets out to prove it. Meanwhile, Carter catches Ben dealing drugs at her and Jared's new legal rave establishment and confronts him over it. The night takes a deadly turn when Seth is found dead from a molly overdose. Jared drags his body off of the property to avoid any responsibility for the events, despite Carter's pleas to tell the cops the truth. |
| 22 | 34 | The Corrections | 2015-12-08 | 60 | Everyone rallies around Bird in the aftermath of Seth's death, while Carter tries to get to the bottom of the whole situation. Carter tries to get evidence against Jared, but Lori and Elizabeth get involved. The two women stage an ordeal at the bar and are able to get Jared to confess, letting both Carter and Ben off the hook. Bird tells her friends that she's pregnant. At the end of the episode, Jared is shown watching Carter from the shadows, revealing that he has gotten out of prison. |
| 23 | 35 | The Sheltering Sky | 2015-12-15 | 60 | David returns home to find his entire family in chaos. They find out that Jared has been let out of jail, as he is willing to turn in a list of people that were involved with Rick and the drug-dealing. The cops later show up to Lori's house to arrest Ben for his involvement. This leads Carter back to the bar to confront him one last time about going back on his word and their verbal tiff quickly turns physical. Carter hits her head on the counter and falls to the ground unconscious. Meanwhile, Bird has to make a decision about her surprise pregnancy. |
| 24 | 36 | Atonement | 2015-12-15 | 60 | Carter awakens in the bar to find Jared dead, with Lori looming over her. Taylor remains completely convinced that Lori is the real murderer as suspicions start pointing away from her. Meanwhile, David and Elizabeth are able to get custody of Ben after all. |
Season 3
| Episode No. | No. Overall | Title | Airdate | Runtime | Summary |
| --- | --- | --- | --- | --- | --- |
Series Cast
| | | | |
| --- | --- | --- | --- |
| | Cynthia Watros | as Elizabeth Wilson | |
| | Alexis Denisof | as David Wilson | |
| | Anna Jacoby-Heron | as Taylor Wilson | |
| | Zac Pullam | as Grant Wilson | |
| | Alex Saxon | as Max Wagner | |
| | Kathryn Prescott | as Carter Stevens / Linden Wilson | |
Series Crew
| | Position | Name |
| --- | --- | --- |
| | Co-Executive Producer | Elle Triedman |
| | Consulting Producer | Salvatore J. Stabile |
| | Executive Producer | Deborah Spera |
| | Consulting Producer | Sean Reycraft |
| | Supervising Producer | Sean Reycraft |
| | Creator | Emily Silver |
| | Supervising Producer | Jennifer Lynch |
| | Developer | Terri Minsky |
| | Executive Producer | Terri Minsky |
| | Co-Executive Producer | Elle Johnson |
| | Executive Producer | Emily Whitesell |
| | Supervising Producer | Scott Speer |
| | Supervising Producer | Maria Maggenti |
| | Executive Producer | Alexander A. Motlagh |
| | Executive Producer | Maria Grasso |
| | Producer | Joshua Senter |
Related News
TVMaze