Find Me in Paris is centering on Lena Grisky, a typical teenage girl attending the Paris Opera Ballet School, the most elite dance institution in the world. But Lena has a secret. She's a time traveler, accidentally propelled from 1905 into the 21st century by her boyfriend Henri. Stuck in the past, Henri does everything he can to find a way to bring her home. Meanwhile, Lena tries to fit in, juggling high school and rigorous ballet training. She even becomes a member of an elite underground dance crew, the BLOK, all while trying to keep her secret.
Series Overview
Rating
imDb Rating: 8.3 (795 Votes)
Metascore: N/A
Plot
A young ballet dancer from 1905 is transported into the 21st century with the power of a magical necklace. While her boyfriend looks for a way to bring her back, she must find a way to fit in and dodge the sinister time agents.
Details
Rated: TV-Y7
Released: 14 Apr 2018
Runtime: 25 min
Genre: Comedy, Drama, Family, Fantasy, Music
Director: N/A
Writer: Jill Girling, Lori Mather-Welch
Actors: Rik Young, Jessica Lord, Eubha Akilade, Hannah Dodd
Language: N/A
Country: France, Germany
Awards: N/A
Total Seasons: 2
Previous Episode
Going Home
Episode 2x26; Aug 16, 2019
It's Portal Day and Lena is ready to reset time after one final showcase with her friends.
Previous Episodes 2x26: Going Home 2x25: He Knows 2x24: One Last Chance 2x23: Lost and Found 2x22: Mutiny at the Garnier 2x21: Flash Forward 2x20: Mystery Princess 2x19: Sabotage 2x18: The Brainy Bunch

View All Episodes
Cast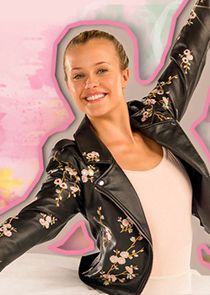 Jessica Lord as Lena Grisky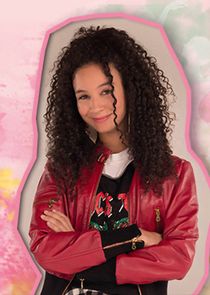 Eubha Akilade as Ines Le Breton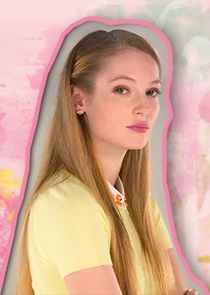 Hannah Dodd as Thea Raphael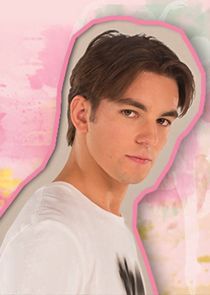 Rory J. Saper as Max Alvarez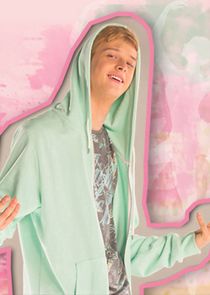 Castle Rock as Jeff Chase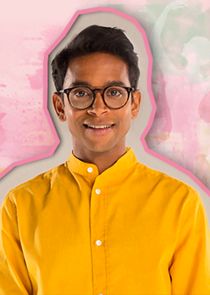 Hiran Abeysekera as Dash Khan
View Full Cast
Skip to:
Season 1
| Episode No. | No. Overall | Title | Airdate | Runtime | Summary |
| --- | --- | --- | --- | --- | --- |
| 1 | 1 | Find Me in Paris | 2018-07-19 | 30 | When Princess Lena Grisky accidentally travels from 1905 to modern day, she has no time to get adjusted as she must use her ballet training to land a spot at the Paris Opera Ballet School in order to keep her cover. |
| 2 | 2 | Rooftop Hip-Hop | 2018-07-19 | 30 | Lena must pass as a modern day teen if she is to remain hidden from The Time Collectors. She finds it difficult, as she must compete with the current slang, technology, and the interactions between boys and girls. |
| 3 | 3 | Together Again | 2018-07-19 | 30 | When the real Elena Grande arrives, Lena is unmasked as an imposter, but luckily Henri's father, Victor, shows up just in time. Impressed by Lena's superior talent, the Directrice of the school agrees to keep her on. |
| 4 | 4 | Just Dance | 2018-07-19 | 30 | Trapped in present day, Lena must settle into her new life at the P.O.B. School. Between the heavy workload, modern ballet techniques, and the trouble with her new dance partner, Lena is truly a fish out of water. |
| 5 | 5 | Pineapple Therapy | 2018-07-19 | 30 | Desperate to fit into her new surroundings, Lena talks another student, Jeff, into taking her on a little day trip outside the school walls, but as the day goes on Lena gets easily distracted making them late for class. |
| 6 | 6 | Battle of the Tutus | 2018-07-19 | 30 | Lena's super excited to be a "Little Mother" to one of the younger students, but soon realizes that she'll have to go head-to-head with Thea to compete for the spot. |
| 7 | 7 | Curse of the Fairy | 2018-07-19 | 30 | A scene study about a love triangle hits home when, Lena's cast as the ethereal sprite and love interest to Max. Leaving Thea seething as the downtrodden wife, until Lena's feelings for Max cause Gabrielle to switch roles. |
| 8 | 8 | Twirls, Spins and Dobles | 2018-07-19 | 30 | When Lena follows Max to his aunt's modest home, she is unprepared for his loud and nosey family. The family takes an instant liking to Lena and pry to her and Max's non-relationship. |
| 9 | 9 | Faux Besties | 2018-07-19 | 30 | The girls' class has a ballet team competition and this time Thea, Ines, and Lena are on the same team. Lena wants to win this - and sides with Thea's ideas over Ines. This starts a rift between the Lena and Ines. |
| 10 | 10 | A Pain in the Bun | 2018-07-19 | 30 | It's auditions for the mid-season show. Lena knows she might not get this opportunity again, and plans to work hard and nail it. That is until she gets paired with Jeff, a talented but undisciplined dancer. |
| 11 | 11 | What Happens under the Garnier... | 2018-07-19 | 30 | With the completion of the port-a-portal, the Time Collectors make their way to 2018 to grab Lena and the timepiece. Hoping to rescue Lena, Henri races through after them, looking for her himself. |
| 12 | 12 | The Chill Method | 2018-07-19 | 30 | After a shaky rehearsal, Lena and Max are demoted to understudies. But Max has a plan to get their leading roles back; he just needs to get Lena to relax. Easier said than done, as this has really rocked her confidence. |
| 13 | 13 | Gone | 2018-07-19 | 30 | Just as Lena's about to go out on stage for the big mid-season performance, Thea surprises her with a letter from Henri, telling her to meet him... NOW at a portal. Lena must make a mad dash to get to Henri in time. |
| 14 | 14 | Time to Face the Music | 2018-07-19 | 30 | Having missed joining Henri, Lena has to come back to the school to face the music. The other students need to rally around Lena, knowing it's going to take more than an apology for her to stay. |
| 15 | 15 | Between the Bricks | 2018-07-19 | 30 | After being benched by Gabrielle, Lena is determined to prove she has what it takes to make company and rallies the troops to perform a dance number in the style of Baroque, a style she knows all to well. |
| 16 | 16 | High-stakes Hip-Hop | 2018-07-19 | 30 | Max approaches Lena with the idea that they use the Baroque theme for a BLOK dance - a flash mob. She's game and helps him choreograph it. Everything is in place until her BLOK mask disappears and she misses the number. |
| 17 | 17 | A Slippery Pointe | 2018-07-19 | 30 | Fresh off the break up with Henri and furious with Thea for stealing her BLOK mask, Lena competes in a prank war with Thea and takes it too far. Thea is devastated and Lena tries everything to cheer her up. |
| 18 | 18 | Oh Brother | 2018-07-19 | 30 | The BLOK gets an invitation to participate in an underground dance competition and everyone is psyched. They plan to do their baroque/hip-hop dance fusion until the other team suddenly performs their exact choreography. |
| 19 | 19 | Running in the Family | 2018-07-19 | 30 | The students are abuzz as auditions for the end of season performance approach. When a famous choreographer, Armando Castillo, arrives, everyone is on their best behavior except Max, who seems intent to undermine him. |
| 20 | 20 | Secret and Pointes | 2018-07-19 | 30 | Lena pushes Max to confront his father and make peace. When that doesn't work, Lena takes Max to an underprivileged youth center with the intent to have Max teach a dance lesson. |
| 21 | 21 | L.O.V.E. | 2018-07-19 | 30 | Word is out that Lena and Max kissed so Lena takes it upon herself to talk it out with Thea. She expects the worst - tears, fighting, jealousy - but is pleasantly surprised when she gets the exact opposite. |
| 22 | 22 | They Know | 2018-07-19 | 30 | On a class trip to the museum, Lena gets the shock of her life when she comes face to face with the Grisky family portrait and discovers her mother wearing the exact same necklace that Lena lost to the Time Collectors. |
| 23 | 23 | Spinning Lies | 2018-07-19 | 30 | This is the biggest performance of the year, and Lena tries her best to focus, but she's distracted and her mind is elsewhere. Lena vows to focus, after all, Gabrielle is watching her every move. |
| 24 | 24 | Dance 'till You Drop | 2018-07-19 | 30 | During the warm up, Max gets an invitation to a BLOK challenge. A big one with crews coming from all over Europe. But this time the dance members balk. How can they do the BLOK challenge and rehearse for the gala? |
| 25 | 25 | A Dangerous Game | 2018-07-19 | 30 | Lena tries to pack her bag but her emotions are all over the place. She needs to be ready for when the portal opens but she also has a BLOK challenge and a gala performance to prepare for. |
| 26 | 26 | Showtime | 2018-07-19 | 30 | It's performance day. It's portal day. Lena's a nervous wreck. She's worried about the fallout from the BLOK, she's nervous about seeing Henri, she's feeling a hundred emotions at once. |
Season 2
| Episode No. | No. Overall | Title | Airdate | Runtime | Summary |
| --- | --- | --- | --- | --- | --- |
| 1 | 27 | Moments Later | 2019-08-16 | 30 | Resuming after the season one cliffhanger, Lena is stuck in the present with Henri, while her modern-day nemesis Thea has been thrown back in time to 1905. |
| 2 | 28 | New Year, New Rules | 2019-08-16 | 30 | It's the first day of Second Division, and the group is surprised that Armando's back to teach permanently. |
| 3 | 29 | Out of Place | 2019-08-16 | 30 | As Henri fumbles through 2019, it creates distance between he and Lena, so he plans a romantic picnic of the roof, hoping to rekindle their chemistry. |
| 4 | 30 | Whatever It Takes | 2019-08-16 | 30 | With the announcement of the European Choreographer's Grand Prix, lines are drawn in the sand, when Lena and Ines both vie for the same role. |
| 5 | 31 | Game On | 2019-08-16 | 30 | Lena's on a mission to one up Thea by starting her own all-girl hip-hop crew and entering them in Thea's claim to fame, the TV series "Dance Off". |
| 6 | 32 | Unexpected Allies | 2019-08-16 | 30 | During auditions for the European Choreographer's Grand Prix, Lena is devastated to learn that not only are Ines and Pinky working together behind her back, but also Henri is missing. |
| 7 | 33 | Close Call | 2019-08-16 | 30 | Lena must put her anger and feelings of betrayal aside and team up with Ines and Pinky to save Henri from time jail. |
| 8 | 34 | Break a Leg | 2019-08-16 | 30 | When Lena joins Max in a risky dance routine to dazzle Armando, the performance takes an unfortunate turn. |
| 9 | 35 | Guess Who's Back | 2019-08-16 | 30 | It's Portal Day and Lex is on a mission to return everyone to their rightful time periods. |
| 10 | 36 | New Kids On the BLOK | 2019-08-16 | 30 | When Lena learns the BLOKettes yielded a spot on Dance Off, she and Jeff butt heads over leadership. |
| 11 | 37 | The Takeover | 2019-08-16 | 30 | Lena and Jeff battle it out at a dance challenge to decide who will be the new leader of the BLOK. |
| 12 | 38 | Ballet Off | 2019-08-16 | 30 | The students travel to Brussels for the European Choreographer's Grand Prix but when Lena leads them to a ballet battle with another school, they all could be expelled. |
| 13 | 39 | Can't Beat the Elite | 2019-08-16 | 30 | During the performance for the European Choreographer's Grand Prix, Lex arrives and although Lena tries her best to stop her, Lex is determined to win this round! |
| 14 | 40 | On the Run | 2019-08-16 | 30 | With Victor's help, Lena and Thea break out of the Bureau and escape through a portal door and right back into the Garnier. |
| 15 | 41 | Like Father, Like Son | 2019-08-16 | 30 | As the girls search for the missing timepiece, Armando assigns the students a dance project, which quickly turns into a competition against father and son. |
| 16 | 42 | Spread the Love | 2019-08-16 | 30 | When Lena agrees to play the Valentine's Day cupid, she misinterprets her mission – creating confusion and hurt feelings. |
| 17 | 43 | Who's the Boss? | 2019-08-16 | 30 | Lena and Jeff's dance crews both perform in front of the producers of Dance Off, but Thea plays both sides and claims the crews as her own. |
| 18 | 44 | The Brainy Bunch | 2019-08-16 | 30 | When Lena and Max are partnered for a science fair project, ideas clash and Lena's left wondering if they are even compatible as a couple. |
| 19 | 45 | Sabotage | 2019-08-16 | 30 | All the students vie to choreograph the year-end Carte Blanche showcase. |
| 20 | 46 | Mystery Princess | 2019-08-16 | 30 | After Thea drops out of the BLOK, Lena must create online buzz for the crew in order to stay on Dance Off. |
| 21 | 47 | Flash Forward | 2019-08-16 | 30 | During Max's auditions for the Carte Blanche showcase, Lena is distracted with trying to get Ines to forgive her for changing the calculations on her time travel science paper. |
| 22 | 48 | Mutiny at the Garnier | 2019-08-16 | 30 | After Lena learns that only Thea and Isaac have roles in Max's Carte Blanche, she complains to Gabrielle who splits the performance into two parts between Max and Lena. |
| 23 | 49 | Lost and Found | 2019-08-16 | 30 | When Lena discovers Henri is in present day, she is livid, because he didn't reach out and later learns even worse news about Ines. |
| 24 | 50 | One Last Chance | 2019-08-16 | 30 | With Ines taken by the Bureau, Lena devises a plan to reset all time and decides with nothing to lose, to take the BLOK onto Dance Off. |
| 25 | 51 | He Knows | 2019-08-16 | 30 | After being expelled for going on Dance Off, Lena tells Max everything about her time travel life and the two redesign the Carte Blanche showcase to have one final spectacular performance together. |
| 26 | 52 | Going Home | 2019-08-16 | 30 | It's Portal Day and Lena is ready to reset time after one final showcase with her friends. |
Series Cast
| | | | |
| --- | --- | --- | --- |
| | Jessica Lord | as Lena Grisky | |
| | Eubha Akilade | as Ines Le Breton | |
| | Hannah Dodd | as Thea Raphael | |
| | Rory J. Saper | as Max Alvarez | |
| | Castle Rock | as Jeff Chase | |
| | Hiran Abeysekera | as Dash Khan | |
| | Christy O'Donnell | as Henri Duquet | |
| | Terique Jarrett | as Isaac | |
Series Crew
| | Position | Name |
| --- | --- | --- |
| | Creator | Jill Girling |
| | Creator | Lori Mather-Welch |
Related News
TVMaze