Living in the same universe as The Walking Dead, Fear the Walking Dead is a gritty drama that explores the onset of the undead apocalypse through the lens of a fractured family. Set in a city where people come to escape, shield secrets, and bury their pasts, a mysterious outbreak threatens to disrupt what little stability high school guidance counselor Madison Clark and English teacher Travis Manawa have managed to assemble. The everyday pressure of blending two families while dealing with resentful, escapist, and strung out children takes a back seat when society begins to break down. A forced evolution, a necessary survival of the fittest takes hold, and our dysfunctional family must either reinvent themselves or embrace their darker histories.
Series Overview
Rating
imDb Rating: 6.9 (106,228 Votes)
Metascore: N/A
Plot
A Walking Dead spin-off, set in Los Angeles, following two families who must band together to survive the undead apocalypse.
Details
Rated: TV-MA
Released: 23 Aug 2015
Runtime: 44 min
Genre: Drama, Horror, Sci-Fi, Thriller
Director: N/A
Writer: Dave Erickson, Robert Kirkman
Actors: Alycia Debnam-Carey, Colman Domingo, Danay Garcia, Kim Dickens
Language: English
Country: USA, Mexico
Awards: 19 nominations.
Total Seasons: 6
Previous Episode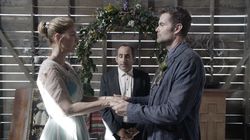 End of the Line
Episode 5x16; Sep 29, 2019
Morgan is accompanied by the group when he embarks on a mission as he faces an unknown future; Al connects the pieces; June makes a promise with John.
Previous Episodes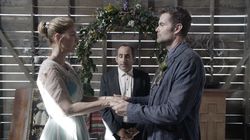 5x16: End of the Line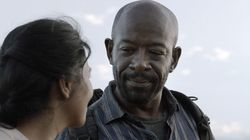 5x15: Channel 5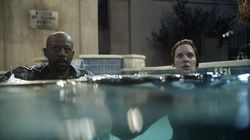 5x14: Today and Tomorrow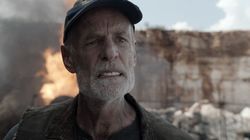 5x13: Leave What You Don't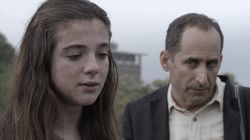 5x12: Ner Tamid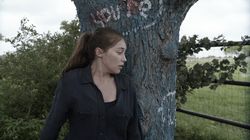 5x11: You're Still Here


5x10: 210 Words Per Minute


5x9: Channel 4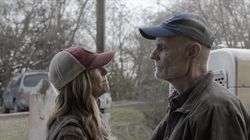 5x8: Is Anybody Out There?

View All Episodes
Cast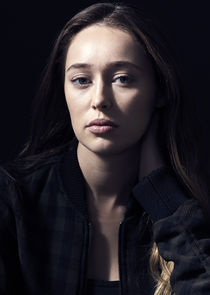 Alycia Debnam-Carey as Alicia Clark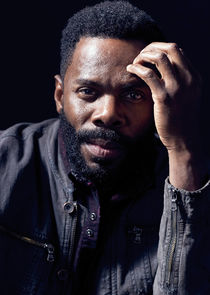 Colman Domingo as Victor Strand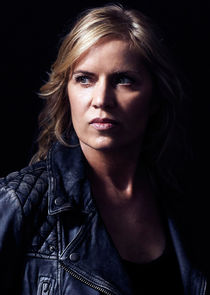 Kim Dickens as Madison Clark
Frank Dillane as Nick Clark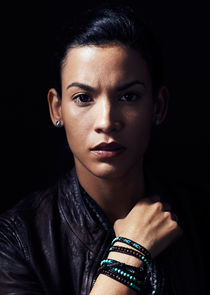 Danay García as Luciana Galvez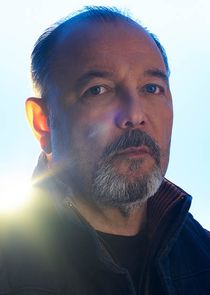 Rubén Blades as Daniel Salazar
View Full Cast
Skip to:
Season 1
| Episode No. | No. Overall | Title | Airdate | Runtime | Summary |
| --- | --- | --- | --- | --- | --- |
| 1 | 1 | Pilot | 2015-08-23 | 90 | A highly dysfunctional blended family is forced together when they realize a reported virus is actually the onset of the undead apocalypse. |
| 2 | 2 | So Close, Yet So Far | 2015-08-30 | 60 | As Madison struggles to keep Nick from crippling withdrawal, Travis ventures out to find his son before Los Angeles falls. |
| 3 | 3 | The Dog | 2015-09-13 | 60 | Travis, Liza and Chris seek refuge with the Salazar family after escaping a violent riot. Meanwhile, Madison defends her home. |
| 4 | 4 | Not Fade Away | 2015-09-20 | 60 | Madison and Travis witness different sides of the National Guard's occupation of their neighborhood. |
| 5 | 5 | Cobalt | 2015-09-27 | 60 | The National Guard's plan for the neighborhood and its residents is revealed, forcing Travis and Madison to make a difficult decision. |
| 6 | 6 | The Good Man | 2015-10-04 | 60 | As civil unrest grows, and the dead take over, Travis and Madison try to devise ways to protect their families. |
Season 2
| Episode No. | No. Overall | Title | Airdate | Runtime | Summary |
| --- | --- | --- | --- | --- | --- |
| 1 | 7 | Monster | 2016-04-10 | 60 | Our families flee a burning Los Angeles on Strand's yacht. Strand remains mysterious. Group encounters danger at sea. |
| 2 | 8 | We All Fall Down | 2016-04-17 | 60 | Our group seeks shelter with a survivalist family. Madison tries to uncover the family's true motives. Salazar works to uncover Strand's intentions. |
| 3 | 9 | Ouroboros | 2016-04-24 | 60 | Madison confronts Strand about his mysterious destination. Nick, Alicia, and others inspect wreckage from a plane crash. |
| 4 | 10 | Blood in the Streets | 2016-05-01 | 60 | A family in distress boards the Abigail. Strand branches off and his past begins to emerge. Nick searches for an associate of Strand's. |
| 5 | 11 | Captive | 2016-05-08 | 60 | Alicia works to reunite with her family; and Travis meets a familiar face. Meanwhile, Madison and Nick lead a charge to save their family against all odds. |
| 6 | 12 | Sicut Cervus | 2016-05-15 | 60 | Conflict erupts in a final push to Strand's destination; and Chris makes a decision that shakes the family. Meanwhile, Nick meets a new maternal figure. |
| 7 | 13 | Shiva | 2016-05-22 | 60 | Our family faces their greatest test yet. Nick, Travis, Madison and others go to great lengths to keep each other close. |
| 8 | 14 | Grotesque | 2016-08-21 | 60 | Nick's steadfast search for answers leads him into a deadly dog-eat-dog landscape. A dark piece of his past is uncovered. |
| 9 | 15 | Los Muertos | 2016-08-28 | 60 | After the fall of the compound, Madison, Strand and others forge a tenuous path forward. Meanwhile, Nick is recruited for a perilous assignment. |
| 10 | 16 | Do Not Disturb | 2016-09-04 | 60 | Travis has a hard time connecting with Chris while looking for shelter; Alicia meets a woman with a bloody past. |
| 11 | 17 | Pablo & Jessica | 2016-09-11 | 60 | Alicia and Madison try to bring two competing factions together; Nick uses skills from his past for his new role. |
| 12 | 18 | Pillar of Salt | 2016-09-18 | 60 | At the Colonia, Alejandro reveals his darker side; a hotel resident becomes violent and Madison springs into action. |
| 13 | 19 | Date of Death | 2016-09-25 | 60 | Madison struggles to cope as a large number of refugees flood into the hotel, including someone familiar but unexpected. |
| 14 | 20 | Wrath | 2016-10-02 | 60 | Travis is discarded by the recent refugees; Nick must carefully consider whether he wants to leave the Colonia or stay with Luciana. |
| 15 | 21 | North | 2016-10-02 | 60 | Madison decides if she will support Travis after his anger problems result in unease at the hotel; Nick assumes leadership of the Colonia while Narcos nears. |
Season 3
| Episode No. | No. Overall | Title | Airdate | Runtime | Summary |
| --- | --- | --- | --- | --- | --- |
| 1 | 22 | Eye of the Beholder | 2017-06-04 | 60 | The Clark family find themselves in a dire predicament. They must work together to discover a path to safety. |
| 2 | 23 | The New Frontier | 2017-06-04 | 70 | Following a harrowing journey, the Clark family arrive at their new home. Strand faces resistance as he attempts to hold power over his domain. |
| 3 | 24 | TEOTWAWKI | 2017-06-11 | 60 | Alicia and Nick fall in with new crowds; Madison discovers Otto's past mimics her own. |
| 4 | 25 | 100 | 2017-06-18 | 60 | A mysterious character searches for purpose and becomes tied to the struggle over a resource. |
| 5 | 26 | Burning in Water, Drowning in Flame | 2017-06-25 | 60 | An oncoming threat disrupts peace; Madison and Troy search for answers; Alicia must reconcile with her past. |
| 6 | 27 | Red Dirt | 2017-07-02 | 60 | News of incoming danger spreads throughout the community, as Madison struggles to keep everyone together. Meanwhile, Nick grapples with a hard truth. |
| 7 | 28 | The Unveiling | 2017-07-09 | 60 | A new arrival sows a divide within the ranch. Meanwhile, Alicia forms a new relationship in hopes of maintaining peace. |
| 8 | 29 | Children of Wrath | 2017-07-09 | 70 | Madison must negotiate the terms of an agreement in the midst of ranch-wide turmoil; and Nick and Alicia challenge their mother's motives. |
| 9 | 30 | Minotaur | 2017-09-10 | 60 | In the aftermath of the Clark family's actions, new leadership assumes control of the Ranch. Daniel assists Lola in the distribution of water. |
| 10 | 31 | The Diviner | 2017-09-10 | 60 | With the Ranch dangerously low on resources, Madison and Walker leave in search of a solution. Nick and Alicia struggle to keep the peace. |
| 11 | 32 | La Serpiente | 2017-09-17 | 60 | Following the rekindling of an old friendship, a mission is launched to replenish the Ranch's water supply by seeking the help of another community. |
| 12 | 33 | Brother's Keeper | 2017-09-24 | 60 | As Nick and Jake set out to handle a delicate situation, the Ranch prepares for a threat greater than any they've faced before. |
| 13 | 34 | This Land is Your Land | 2017-10-01 | 60 | Alicia is thrust into a position of leadership where she's forced to make life-changing decisions. |
| 14 | 35 | El Matadero | 2017-10-08 | 60 | Alicia encounters a potential ally; Ofelia fights for survival; Nick uses his skill set for profit. |
| 15 | 36 | Things Bad Begun | 2017-10-15 | 60 | Strand's motives are made clear when Nick discovers a new threat descending on the dam. |
| 16 | 37 | Sleigh Ride | 2017-10-15 | 60 | Strand's loyalty is tested when the dam clashes with an adversary. The Clark family is pushed to new extremes as Madison reckons with her past. |
Season 4
| Episode No. | No. Overall | Title | Airdate | Runtime | Summary |
| --- | --- | --- | --- | --- | --- |
| 1 | 38 | What's Your Story? | 2018-04-15 | 60 | A lone traveler's wearying journey is interrupted by new acquaintances, some who become friend, others who become foe. |
| 2 | 39 | Another Day in the Diamond | 2018-04-22 | 60 | A troubled survivor finds allies in an unexpected place. Meanwhile, the life Madison has fought to build comes under threat. |
| 3 | 40 | Good Out Here | 2018-04-29 | 60 | Madison and Morgan try to help Nick find inner peace; a quest for revenge exacts its toll on the group. |
| 4 | 41 | Buried | 2018-05-06 | 60 | Al's questioning uncovers some surprising truths about the group's past; John Dorie receives unexpected news. |
| 5 | 42 | Laura | 2018-05-13 | 60 | The arrival of a wounded visitor in John Dorie's life forces him to change his ways. |
| 6 | 43 | Just in Case | 2018-05-20 | 60 | Strand wrestles with Madison's decisions; things take an unexpected turn at the Stadium. |
| 7 | 44 | The Wrong Side of Where You Are Now | 2018-06-03 | 60 | Madison's decision to help an adversary has unintended consequences; John Dorie's life hangs in the balance. |
| 8 | 45 | No One's Gone | 2018-06-10 | 60 | Madison fights to preserve the life she worked so hard to build; Morgan tries to do the right thing. |
| 9 | 46 | People Like Us | 2018-08-12 | 60 | Morgan tries to help Alicia and the fractured group of survivors as a storm brews. |
| 10 | 47 | Close Your Eyes | 2018-08-19 | 60 | Alicia's forced to reckon with an agonizing past while seeking refuge from a storm. |
| 11 | 48 | The Code | 2018-08-26 | 60 | Morgan's journey is derailed by some new acquaintances. |
| 12 | 49 | Weak | 2018-09-02 | 60 | June helps when Al's health deteriorates; Morgan searches for friends lost in the storm. |
| 13 | 50 | Blackjack | 2018-09-09 | 60 | Strand and Dorie are marooned; Luciana aids a man in need; the group's efforts to help a stranger put everyone in danger. |
| 14 | 51 | MM 54 | 2018-09-16 | 60 | Difficult decisions lead the group into uncertainty; Alicia delivers on a promise to Charlie. |
| 15 | 52 | I Lose People... | 2018-09-23 | 60 | The group's hope falters as they seek a way out; Alicia and Charlie reunite with friends. |
| 16 | 53 | ... I Lose Myself | 2018-09-30 | 60 | Morgan struggles to find the strength to help friends in dire need before it's too late. |
Season 5
| Episode No. | No. Overall | Title | Airdate | Runtime | Summary |
| --- | --- | --- | --- | --- | --- |
| 1 | 54 | Here to Help | 2019-06-02 | 60 | The group faces unexpected dangers when they land in uncharted territory in search of survivors. |
| 2 | 55 | The Hurt That Will Happen | 2019-06-09 | 60 | Morgan and Alicia meet a survivor; the group struggles to achieve their goal; Strand makes contact. |
| 3 | 56 | Humbug's Gulch | 2019-06-16 | 60 | Dorie and June run from a threat and take shelter, but trouble arises when a misunderstanding arises with a survivor; Alicia and Morgan encounter an obstacle. |
| 4 | 57 | Skidmark | 2019-06-23 | 60 | Sarah, Strand and Wendell run into an issue with their rescue mission as Charlie meets a new friend; Morgan, Alicia and Luciana try to finish their mission. |
| 5 | 58 | The End of Everything | 2019-06-30 | 60 | Althea chases a story with dogged determination, putting the mission, and her life in danger. |
| 6 | 59 | The Little Prince | 2019-07-07 | 60 | Morgan struggles to keep a potential disaster at bay as Luciana works with the group to undertake a challenging task despite impossible odds; Sarah, Strand and Charlie are presented with a solution when an old friend appears. |
| 7 | 60 | Still Standing | 2019-07-14 | 60 | Charlie and Strand try to get to safety; Dwight receives some assistance from Dorie on his mission; Morgan focuses attention on the bigger goal; Alicia refuses to go down without a fight. |
| 8 | 61 | Is Anybody Out There? | 2019-07-21 | 60 | Alicia, Morgan and Grace must race against the clock to buy Dwight and Dorie some time as they try to brave the elements; Sarah and Wendell receive help from an unexpected ally. |
| 9 | 62 | Channel 4 | 2019-08-11 | 60 | The group, traveling in a convoy, doubles-down on their mission to help survivors. In an effort to encourage more survivors to reach out, Al, Luciana, and Charlie document Morgan and the gang on a dangerous mission to help a reclusive survivor. |
| 10 | 63 | 210 Words Per Minute | 2019-08-18 | 60 | A dying man's dream comes true as Grace and Morgan search for supplies in an abandoned shopping mall, where they must fight to survive when their mission goes awry; Dwight is put to the test after he claims he wants to be a better man. |
| 11 | 64 | You're Still Here | 2019-08-25 | 60 | A mysterious artwork catches Alicia's attention as she tries to find where she belongs in the convoy; Strand and Alicia find themselves in a battle between survivors when their scouting mission goes awry; Al hits a roadblock with Morgan. |
| 12 | 65 | Ner Tamid | 2019-09-01 | 60 | Charlie discovers a Rabbi living by himself at a synagogue as she searches for a place the convoy can call home; Sarah and Dwight encounter surprise foes. |
| 13 | 66 | Leave What You Don't | 2019-09-08 | 60 | Logan's true intentions are unveiled; the mission hangs in the balance as Luciana, Sarah and Dwight try to negotiate; Alicia and Strand embark on a rescue mission to save a new survivor at a familiar structure; a dangerous threat makes itself known. |
| 14 | 67 | Today and Tomorrow | 2019-09-15 | 60 | Al and Morgan decide to enter a dangerous settlement, where Al follows a lead as Morgan comes to a sudden realization; Grace and Daniel come to a conclusion. |
| 15 | 68 | Channel 5 | 2019-09-22 | 65 | Al makes a response after hearing Virginia's statement; when circumstances take a turn for the worse, June decides to look for a new home; Morgan is forced to make a tough decision when Grace's condition fails to improve. |
| 16 | 69 | End of the Line | 2019-09-29 | 74 | Morgan is accompanied by the group when he embarks on a mission as he faces an unknown future; Al connects the pieces; June makes a promise with John. |
Season 6
| Episode No. | No. Overall | Title | Airdate | Runtime | Summary |
| --- | --- | --- | --- | --- | --- |
Series Cast
| | | | |
| --- | --- | --- | --- |
| | Alycia Debnam-Carey | as Alicia Clark | |
| | Colman Domingo | as Victor Strand | |
| | Kim Dickens | as Madison Clark | |
| | Frank Dillane | as Nick Clark | |
| | Danay García | as Luciana Galvez | |
| | Rubén Blades | as Daniel Salazar | |
| | Lennie James | as Morgan Jones | |
| | Garret Dillahunt | as John Dorie | |
| | Jenna Elfman | as Naomi | |
| | Mercedes Mason | as Ofelia Salazar | |
| | Cliff Curtis | as Travis Manawa | |
| | Maggie Grace | as Althea Szewczyk-Przygocki | |
| | Alexa Nisenson | as Charlie | |
| | Lorenzo James Henrie | as Christopher Manawa | |
| | Daniel Sharman | as Troy Otto | |
| | Sam Underwood | as Jake Otto | |
| | Austin Amelio | as Dwight | |
| | Karen David | as Grace | |
| | Elizabeth Rodriguez | as Liza Ortiz | |
| | Dayton Callie | as Jeremiah Otto Sr. | |
| | Lisandra Tena | as Lola Guerrero | |
| | Michelle Ang | as Alex | |
Series Crew
| | Position | Name |
| --- | --- | --- |
| | Co-Executive Producer | Melissa Scrivner Love |
| | Producer | Ryan Scott |
| | Executive Producer | Andrew Chambliss |
| | Executive Producer | Ian Goldberg |
| | Consulting Producer | Brian Buckner |
| | Co-Executive Producer | Adam Davidson |
| | Co-Executive Producer | Kate Barnow |
| | Executive Producer | Scott M. Gimple |
| | Creator | Robert Kirkman |
| | Executive Producer | Robert Kirkman |
| | Based on the Novel Of | Robert Kirkman |
| | Consulting Producer | Jack LoGiudice |
| | Associate Producer | Kenneth Requa |
| | Producer | Kenneth Requa |
| | Executive Producer | David Alpert |
| | Co-Executive Producer | Michael Satrazemis |
| | Co-Executive Producer | Mark Richard |
| | Co-Executive Producer | Jami O'Brien |
| | Creator | Dave Erickson |
| | Executive Producer | Dave Erickson |
| | Consulting Producer | Marco Ramirez |
| | Co-Executive Producer | Andrew Bernstein |
| | Consulting Producer | Jason Cahill |
| | Based on the Novel Of | Tony Moore |
| | Co-Executive Producer | Shintaro Shimosawa |
| | Co-Executive Producer | David Wiener |
| | Co-Executive Producer | Michael Alaimo |
| | Consulting Producer | Brett C. Leonard |
| | Supervising Producer | Anna Fishko |
| | Director Of Photography | Cort Fey |
| | Executive Producer | Gale Anne Hurd |
| | Executive Producer | Greg Nicotero |
| | Co-Executive Producer | Brian Bockrath |
| | Casting | Sharon Bialy |
| | Casting | Sherry Thomas |
| | Casting | Gohar Gazazyan |
| | Co-Executive Producer | Alex Coley Brown |
| | Producer | Pablo Cruz |
| | Casting | Carrie Audino |
| | Casting | Laura Schiff |
| | Director Of Photography | Adam Suschitzky |
| | Editor | Tad Dennis |
| | Supervising Producer | Alan Page |
| | Producer | Alan Page |
| | Producer | Arturo Sampson |
| | Main Title Theme | Atticus Ross |
| | Producer | Frank Hildebrand |
| | Unit Production Manager | Frank Hildebrand |
| | Executive Story Editor | Richard Naing |
| | Director Of Photography | Andy Strahorn |
| | Music | Danny Bensi |
| | Music | Saunder Jurriaans |
| | Editor | Jim Towne |
| | Editor | Enrique Sanchez |
| | Based on the Novel Of | Charlie Adlard |
| | Casting | Kendra Shay Clark |
| | Editor | Brian Beal |
| | Editor | Todd Desrosiers |
| | Music | Paul Haslinger |
| | Editor | Victor DuBois |
| | Editor | Marc Clark |
| | Production Designer | Bernardo Trujillo |
| | Co-Producer | Bob Lewis |
| | Executive Story Editor | Suzanne Heathcote |
| | Editor | Mike Weintraub |
| | Director Of Photography | Christopher LaVasseur |
| | Editor | Phil McLaughlin |
| | Director Of Photography | Bing Sokolsky |
| | Associate Producer | Adria Murray Schneider |
| | Staff Writer | Alex Delyle |
| | Stunt Coordinator | Jack Tamplin |
| | Second Assistant Director | Chris Cook |
| | Visual Effects Supervisor | Christopher Scollard |
| | Special Effects Supervisor | Frank Iudica |
| | Stunt Coordinator | James Armstrong |
| | Story Editor | Wes Brown |
| | Director Of Photography | Scott Peck |
| | Director Of Photography | Jalaludin Trautmann |
| | Editor | Erin St. Pierre |
| | Editor | Michael P. Miller |
| | Editor | Kailey Hoffman |
Related News
TVMaze