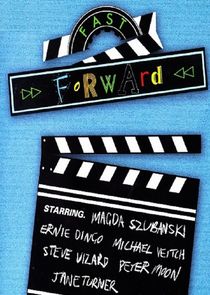 Fast Forward is an Australian commercial television sketch comedy show that ran for 90 episodes from 12 April 1989 to 26 November 1992. It starred several former members of the ABC series The D-Generation such as Magda Szubanski, Marg Downey, Michael Veitch as well as other Melbourne-based comedians such as The Eleventh Hour's Steve Vizard and Peter Moon, and Jane Turner and Gina Riley who are now famous for Kath & Kim. It also marked the first time that Kath & Kim stars Turner, Riley and Szubanski worked together on screen. All episodes were directed by Ted Emery. Fast Forward was formatted to simulate continuous channel surfing, and after the punchline, each sketch would abruptly switch to a momentary segment of static, followed by another sketch, simulating the effect of the viewer repeatedly switching channels. It featured many spoofs of television programs of the day, politicians...
Series Overview
Rating
imDb Rating: 7.9 (244 Votes)
Metascore: N/A
Plot
Withdrawing the bill moments before a planned vote signals a major setback for the President.
Details
Rated: N/A
Released: 12 Apr 1989
Runtime: 46 min
Genre: Comedy
Director: N/A
Writer: N/A
Actors: Michael Veitch, Marg Downey, Geoff Brooks, Steve Blackburn
Language: English
Country: Australia
Awards: 5 wins.
Total Seasons: 4
Previous Episode
Episode 16
Episode 4x16; Nov 26, 1992
Previous Episodes 4x16: Episode 16 4x15: Episode 15 4x14: Episode 14 4x13: Episode 13 4x12: Episode 12 4x11: Episode 11 4x10: Episode 10 4x9: Episode 9 4x8: Episode 8

View All Episodes
Cast
Magda Szubanski as Various Characters
Geoff Brooks as Various Characters
Glenn Robbins as Various Characters
Steve Blackburn as Various Characters
Gina Riley as Various Characters
Peter Moon as Various Characters
View Full Cast
Recent News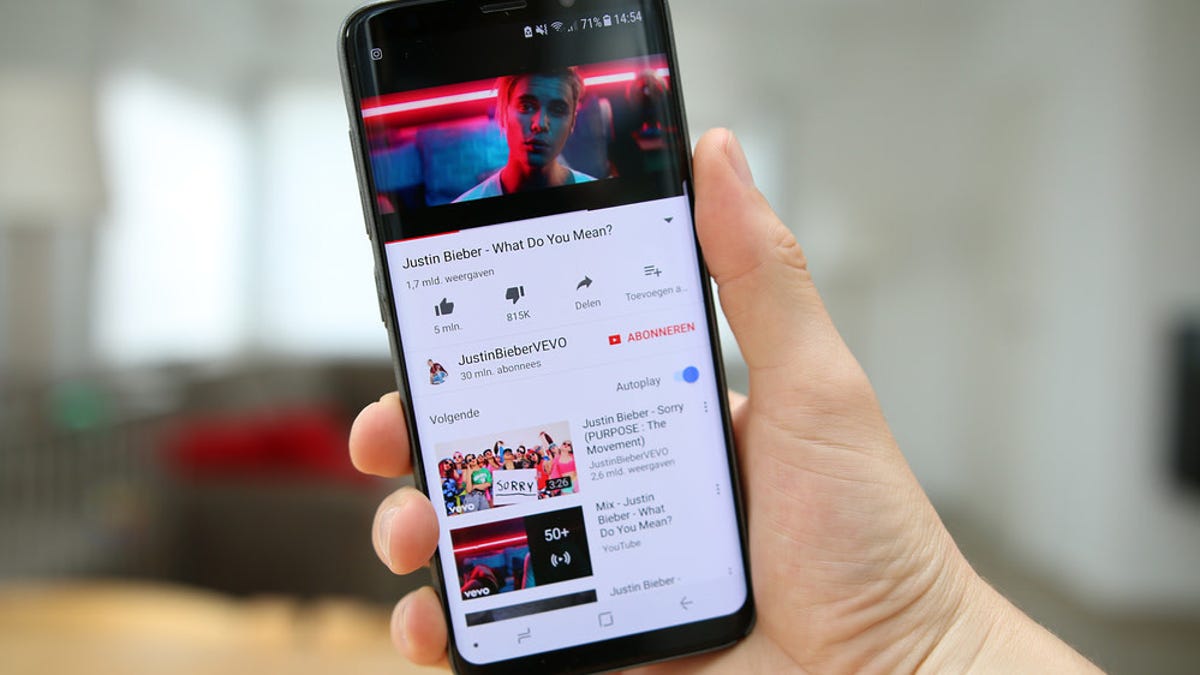 Use These Gestures to Zip Through YouTube Videos
Tapping around your screen is for suckers. If you really want to navigate your way through the YouTube app on Android and iOS, there are four gestures worth knowing about—and odds are good you've already stumbled across one (or most) of them during your daily…
Be Extra Cautious With Contact Tracing Apps
As with nearly all aspects of the COVID-19 pandemic, there's still so much we don't know about effective contact tracing. At this point, contact tracing apps have to collect a lot of information about you and share it with other organizations. That's not cons…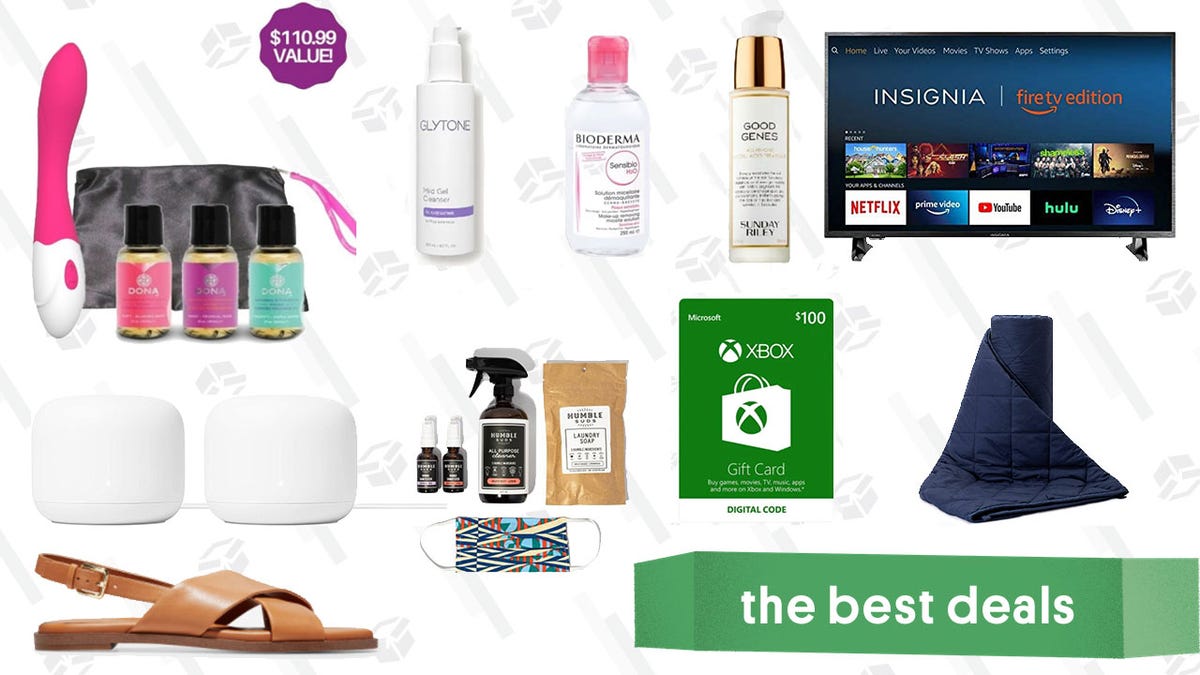 Thursday's Best Deals: Insignia Fire TV, AirPods Pro, Google Nest WiFi, Cole Haan Sale, XBOX Gift Cards, and More
An Insignia Fire TV, a pair of Apple AirPods Pro, XBOX gift cards, a sale on Cole Haan sandals, Google Nest Wifi, and a sale at DermStore lead Thursday's best deals.Read more...
via NewsAPI
View More Related News
Skip to:
Season 1
| Episode No. | No. Overall | Title | Airdate | Runtime | Summary |
| --- | --- | --- | --- | --- | --- |
| 1 | 1 | Episode 1 | 1989-04-12 | 60 | |
| 2 | 2 | Episode 2 | 1989-04-19 | 60 | |
| 3 | 3 | Episode 3 | 1989-04-26 | 60 | |
| 4 | 4 | Episode 4 | 1989-05-03 | 60 | |
| 5 | 5 | Episode 5 | 1989-05-10 | 60 | |
| 6 | 6 | Episode 6 | 1989-05-17 | 60 | |
| 7 | 7 | Episode 7 | 1989-05-24 | 60 | |
| 8 | 8 | Episode 8 | 1989-05-31 | 60 | |
| 9 | 9 | Episode 9 | 1989-06-07 | 60 | |
| 10 | 10 | Episode 10 | 1989-06-14 | 60 | |
| 11 | 11 | Episode 11 | 1989-06-21 | 60 | |
| 12 | 12 | Episode 12 | 1989-06-28 | 60 | |
| 13 | 13 | Episode 13 | 1989-07-05 | 60 | |
| 14 | 14 | Episode 14 | 1989-07-12 | 60 | |
| 15 | 15 | Episode 15 | 1989-07-19 | 60 | |
| 16 | 16 | Episode 16 | 1989-07-26 | 60 | |
| 17 | 17 | Episode 17 | 1989-08-02 | 60 | |
| 18 | 18 | Episode 18 | 1989-08-09 | 60 | |
| 19 | 19 | Episode 19 | 1989-08-16 | 60 | |
| 20 | 20 | Episode 20 | 1989-08-23 | 60 | |
| 21 | 21 | Episode 21 | 1989-08-30 | 60 | |
| 22 | 22 | Episode 22 | 1989-09-06 | 60 | |
Season 2
| Episode No. | No. Overall | Title | Airdate | Runtime | Summary |
| --- | --- | --- | --- | --- | --- |
| 1 | 23 | Episode 1 | 1990-04-19 | 60 | |
| 2 | 24 | Episode 2 | 1990-04-26 | 60 | |
| 3 | 25 | Episode 3 | 1990-05-03 | 60 | |
| 4 | 26 | Episode 4 | 1990-05-10 | 60 | |
| 5 | 27 | Episode 5 | 1990-05-17 | 60 | |
| 6 | 28 | Episode 6 | 1990-05-24 | 60 | |
| 7 | 29 | Episode 7 | 1990-05-31 | 60 | |
| 8 | 30 | Episode 8 | 1990-06-07 | 60 | |
| 9 | 31 | Episode 9 | 1990-06-14 | 60 | |
| 10 | 32 | Episode 10 | 1990-06-21 | 60 | |
| 11 | 33 | Episode 11 | 1990-06-28 | 60 | |
| 12 | 34 | Episode 12 | 1990-07-05 | 60 | |
| 13 | 35 | Episode 13 | 1990-07-12 | 60 | |
| 14 | 36 | Episode 14 | 1990-07-19 | 60 | |
| 15 | 37 | Episode 15 | 1990-07-26 | 60 | |
| 16 | 38 | Episode 16 | 1990-08-02 | 60 | |
| 17 | 39 | Episode 17 | 1990-08-09 | 60 | |
| 18 | 40 | Episode 18 | 1990-08-16 | 60 | |
| 19 | 41 | Episode 19 | 1990-08-23 | 60 | |
| 20 | 42 | Episode 20 | 1990-08-30 | 60 | |
| 21 | 43 | Episode 21 | 1990-09-06 | 60 | |
| 22 | 44 | Episode 22 | 1990-09-13 | 60 | |
| 23 | 45 | Episode 23 | 1990-09-20 | 60 | |
| 24 | 46 | Episode 24 | 1990-09-27 | 60 | |
| 25 | 47 | Episode 25 | 1990-10-04 | 60 | |
| 26 | 48 | Episode 26 | 1990-10-11 | 60 | |
Season 3
| Episode No. | No. Overall | Title | Airdate | Runtime | Summary |
| --- | --- | --- | --- | --- | --- |
| 1 | 49 | Episode 1 | 1991-04-11 | 60 | |
| 2 | 50 | Episode 2 | 1991-04-18 | 60 | |
| 3 | 51 | Episode 3 | 1991-04-25 | 60 | |
| 4 | 52 | Episode 4 | 1991-05-02 | 60 | |
| 5 | 53 | Episode 5 | 1991-05-09 | 60 | |
| 6 | 54 | Episode 6 | 1991-05-16 | 60 | |
| 7 | 55 | Episode 7 | 1991-05-23 | 60 | |
| 8 | 56 | Episode 8 | 1991-05-30 | 60 | |
| 9 | 57 | Episode 9 | 1991-06-06 | 60 | |
| 10 | 58 | Episode 10 | 1991-06-13 | 60 | |
| 11 | 59 | Episode 11 | 1991-06-20 | 60 | |
| 12 | 60 | Episode 12 | 1991-06-27 | 60 | |
| 13 | 61 | Episode 13 | 1991-07-04 | 60 | |
| 14 | 62 | Episode 14 | 1991-07-11 | 60 | |
| 15 | 63 | Episode 15 | 1991-07-18 | 60 | |
| 16 | 64 | Episode 16 | 1991-07-25 | 60 | |
| 17 | 65 | Episode 17 | 1991-08-01 | 60 | |
| 18 | 66 | Episode 18 | 1991-08-08 | 60 | |
| 19 | 67 | Episode 19 | 1991-08-15 | 60 | |
| 20 | 68 | Episode 20 | 1991-08-22 | 60 | |
| 21 | 69 | Episode 21 | 1991-08-29 | 60 | |
| 22 | 70 | Episode 22 | 1991-09-05 | 60 | |
| 23 | 71 | Episode 23 | 1991-09-12 | 60 | |
| 24 | 72 | Episode 24 | 1991-09-19 | 60 | |
| 25 | 73 | Episode 25 | 1991-09-26 | 60 | |
| 26 | 74 | Episode 26 | 1991-10-03 | 60 | |
Season 4
| Episode No. | No. Overall | Title | Airdate | Runtime | Summary |
| --- | --- | --- | --- | --- | --- |
| 1 | 75 | Episode 1 | 1992-08-13 | 60 | |
| 2 | 76 | Episode 2 | 1992-08-20 | 60 | |
| 3 | 77 | Episode 3 | 1992-08-27 | 60 | |
| 4 | 78 | Episode 4 | 1992-09-03 | 60 | |
| 5 | 79 | Episode 5 | 1992-09-10 | 60 | |
| 6 | 80 | Episode 6 | 1992-09-17 | 60 | |
| 7 | 81 | Episode 7 | 1992-09-24 | 60 | |
| 8 | 82 | Episode 8 | 1992-10-01 | 60 | |
| 9 | 83 | Episode 9 | 1992-10-08 | 60 | |
| 10 | 84 | Episode 10 | 1992-10-15 | 60 | |
| 11 | 85 | Episode 11 | 1992-10-22 | 60 | |
| 12 | 86 | Episode 12 | 1992-10-29 | 60 | |
| 13 | 87 | Episode 13 | 1992-11-05 | 60 | |
| 14 | 88 | Episode 14 | 1992-11-12 | 60 | |
| 15 | 89 | Episode 15 | 1992-11-19 | 60 | |
| 16 | 90 | Episode 16 | 1992-11-26 | 60 | |
Series Cast
| | | | |
| --- | --- | --- | --- |
| | Magda Szubanski | as Various Characters | |
| | Geoff Brooks | as Various Characters | |
| | Glenn Robbins | as Various Characters | |
| | Steve Blackburn | as Various Characters | |
| | Gina Riley | as Various Characters | |
| | Peter Moon | as Various Characters | |
| | Jane Turner | as Various Characters | |
| | Alan Pentland | as Various Characters | |
| | Gerry Connolly | as Various Characters | |
| | Steve Vizard | as Various Characters | |
| | Marg Downey | as Various Characters | |
| | Michael Veitch | as Various Characters | |
Related News
TVMaze