Bill Davis' carefree existence as a swinging bachelor was just about perfect. A highly paid consulting engineer, he maintained an elegant apartment off Fifth Avenue in Manhattan and had his domestic needs cared for by a very English gentleman's gentleman, Mr. French. Into this life of independence came three young orphans, the 6-year old twins Buffy and Jody and 15-year-old Cissy, whose parents, Bill's brother and sister-in-law, had died in an accident.
Series Overview
Rating
imDb Rating: 7.0 (1,798 Votes)
Metascore: N/A
Plot
Bill's comfortable lifestyle must change when he receives a group of unexpected, long-term, guests.
Details
Rated: TV-G
Released: 12 Sep 1966
Runtime: 30 min
Genre: Comedy, Family
Director: N/A
Writer: Don Fedderson, Edmund L. Hartmann
Actors: Brian Keith, Kathy Garver, Anissa Jones, Johnny Whitaker
Language: English
Country: USA
Awards: Nominated for 1 Golden Globe. Another 1 win & 9 nominations.
Total Seasons: 5
Previous Episode
You Can Fight City Hall
Episode 5x24; Mar 04, 1971
Previous Episodes 5x24: You Can Fight City Hall 5x23: Buffy's Fair Lady 5x22: Goodbye, Mrs. Beasley 5x21: Cinder-Emily 5x20: The Joiners 5x19: Put Your Dreams Away 5x18: The Littlest Exile 5x17: Too Late, Too Soon 5x16: Nobody Here But Us Uncles

View All Episodes
Cast
Anissa Jones as Ava Elizabeth 'Buffy' Patterson-Davis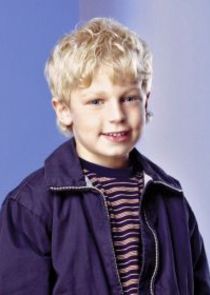 Johnny Whitaker as Jonathan 'Jody' Patterson-Davis
Brian Keith as Uncle Bill Davis
Kathy Garver as Catherine 'Cissy' Patterson-Davis
Sebastian Cabot as Mr. Giles French
View Full Cast
Skip to:
Season 1
| Episode No. | No. Overall | Title | Airdate | Runtime | Summary |
| --- | --- | --- | --- | --- | --- |
| 1 | 1 | Buffy | 1966-09-12 | 25 | Bill Davis is ambivalent about taking on the responsibility of raising his niece Buffy after the death of his brother. After suggesting she attend boarding school in Switzerland, she runs away. Giles French, the Davis butler, brings her back. |
| 2 | 2 | Jody and Cissy | 1966-09-19 | 25 | |
| 3 | 3 | The Gift Horse | 1966-09-26 | 25 | |
| 4 | 4 | The Matter of School | 1966-10-03 | 25 | |
| 5 | 5 | Marmalade | 1966-10-10 | 25 | |
| 6 | 6 | Room with a Viewpoint | 1966-10-17 | 25 | |
| 7 | 7 | Mrs. Beasley, Where are You? | 1966-10-24 | 25 | |
| 8 | 8 | Who's Afraid of Nural Shpeni? | 1966-11-07 | 25 | |
| 9 | 9 | A Matter for Experts | 1966-11-14 | 25 | |
| 10 | 10 | Beware: The Other Woman | 1966-11-21 | 25 | |
| 11 | 11 | Take Two Aspirin | 1966-11-28 | 25 | |
| 12 | 12 | Love Me, Love Me Not | 1966-12-05 | 25 | |
| 13 | 13 | The Thursday Man | 1966-12-12 | 25 | |
| 14 | 14 | Thick Deep | 1966-12-26 | 25 | |
| 15 | 15 | Hard Hat Jody | 1967-01-02 | 25 | |
| 16 | 16 | That Was the Dinner That Wasn't | 1967-01-09 | 25 | |
| 17 | 17 | All Around the Town | 1967-01-16 | 25 | |
| 18 | 18 | One for the Little Boy | 1967-01-23 | 25 | |
| 19 | 19 | Fancy Free | 1967-01-30 | 25 | |
| 20 | 20 | A Helping Hand | 1967-02-06 | 25 | |
| 21 | 21 | Once in Love with Buffy | 1967-02-13 | 25 | |
| 22 | 22 | Ballerina Buffy | 1967-02-20 | 25 | |
| 23 | 23 | The Mother Tongue | 1967-02-27 | 25 | |
| 24 | 24 | Everybody Needs Somebody | 1967-03-13 | 25 | |
| 25 | 25 | The Way It Was | 1967-03-20 | 25 | |
| 26 | 26 | All Nephews Are Created Equal | 1967-03-27 | 25 | |
| 27 | 27 | The Prize | 1967-04-10 | 25 | |
| 28 | 28 | What Did You Do in the West, Uncle? | 1967-04-17 | 25 | |
| 29 | 29 | The Award | 1967-05-01 | 25 | |
| 30 | 30 | The Butler Method | 1967-05-15 | 25 | |
Season 2
| Episode No. | No. Overall | Title | Airdate | Runtime | Summary |
| --- | --- | --- | --- | --- | --- |
| 1 | 31 | Birds, Bees and Buffy | 1967-09-11 | 25 | |
| 2 | 32 | First Love | 1967-09-18 | 25 | |
| 3 | 33 | Go Home, Mr. French | 1967-09-25 | 25 | |
| 4 | 34 | Arthur, the Invisible Bear | 1967-10-02 | 25 | |
| 5 | 35 | The Other Cheek | 1967-10-09 | 25 | |
| 6 | 36 | The Candy Striper | 1967-10-16 | 25 | |
| 7 | 37 | Fat, Fat, The Water Rat | 1967-10-23 | 25 | |
| 8 | 38 | The Toy Box | 1967-11-06 | 25 | |
| 9 | 39 | Take Me Out of the Ball Game | 1967-11-13 | 25 | |
| 10 | 40 | You Like Buffy Better | 1967-11-20 | 25 | |
| 11 | 41 | Freddie | 1967-11-27 | 25 | An old girfriend of Uncle Bill, whom everyone calls "Freddie," comes to visit him. She tells the children stories of his uncle's youth. |
| 12 | 42 | Our Friend Stanley | 1967-12-04 | 25 | |
| 13 | 43 | Somebody Upstairs | 1967-12-11 | 25 | |
| 14 | 44 | Star Dust | 1967-12-18 | 25 | |
| 15 | 45 | Best of the Breed | 1967-12-25 | 25 | |
| 16 | 46 | Family Reunion | 1968-01-01 | 25 | |
| 17 | 47 | A Man's Place | 1968-01-08 | 25 | |
| 18 | 48 | The Great Kow-Tow | 1968-01-15 | 25 | |
| 19 | 49 | The Fish Watchers | 1968-01-22 | 25 | |
| 20 | 50 | The Day Nothing Happened | 1968-01-29 | 25 | |
| 21 | 51 | A House in the Country | 1968-02-05 | 25 | |
| 22 | 52 | A Matter of Tonsils | 1968-02-12 | 25 | |
| 23 | 53 | Member of the Family | 1968-02-19 | 25 | |
| 24 | 54 | His and Hers | 1968-02-26 | 25 | |
| 25 | 55 | The New Cissy | 1968-03-04 | 25 | |
| 26 | 56 | The Family Outing | 1968-03-11 | 25 | |
| 27 | 57 | Mr. French's Holiday | 1968-03-18 | 25 | |
| 28 | 58 | The Mrs. Beasley Story | 1968-03-25 | 25 | |
| 29 | 59 | The Baby Sitters | 1968-04-01 | 25 | |
| 30 | 60 | Family Portrait | 1968-04-08 | 25 | |
Season 3
| Episode No. | No. Overall | Title | Airdate | Runtime | Summary |
| --- | --- | --- | --- | --- | --- |
| 1 | 61 | The Latch Key Kid | 1968-09-23 | 25 | |
| 2 | 62 | By a Whisker | 1968-09-30 | 25 | |
| 3 | 63 | A Waltz from Vienna | 1968-10-07 | 25 | |
| 4 | 64 | Your Friend, Jody | 1968-10-14 | 25 | |
| 5 | 65 | The Substitute Teacher | 1968-10-21 | 25 | |
| 6 | 66 | Oliver | 1968-11-04 | 25 | |
| 7 | 67 | Christmas Came a Little Early | 1968-11-11 | 25 | |
| 8 | 68 | The Unsound of Music | 1968-11-18 | 25 | |
| 9 | 69 | Albertine | 1968-12-02 | 25 | |
| 10 | 70 | A Matter of Choice | 1968-12-09 | 25 | |
| 11 | 71 | Ciao, Uncle Bill | 1968-12-16 | 25 | |
| 12 | 72 | A Nanny for All Seasons | 1968-12-23 | 25 | |
| 13 | 73 | Family Plan | 1968-12-30 | 25 | |
| 14 | 74 | To Love with Buffy | 1969-01-06 | 25 | |
| 15 | 75 | A Family Group | 1969-01-13 | 25 | |
| 16 | 76 | A Lesson for Grown-Ups | 1969-01-20 | 25 | |
| 17 | 77 | Oh, To Be in England | 1969-01-27 | 25 | |
| 18 | 78 | A Matter of Privacy | 1969-02-03 | 25 | |
| 19 | 79 | Lost in Spain (1) | 1969-02-10 | 25 | |
| 20 | 80 | Lost in Spain (2) | 1969-02-17 | 25 | |
| 21 | 81 | Lost in Spain (3) | 1969-02-24 | 25 | |
| 22 | 82 | A Diller, A Dollar | 1969-03-03 | 25 | |
| 23 | 83 | The Young Man from Bolivia | 1969-03-10 | 25 | |
| 24 | 84 | Speak for Yourself, Mr. French | 1969-03-17 | 25 | |
| 25 | 85 | The Flip Side | 1969-03-24 | 25 | |
| 26 | 86 | The Matter of Dignity | 1969-03-31 | 25 | |
| 27 | 87 | Flower Power | 1969-04-07 | 25 | |
| 28 | 88 | My Man, the Star | 1969-04-14 | 25 | |
Season 4
| Episode No. | No. Overall | Title | Airdate | Runtime | Summary |
| --- | --- | --- | --- | --- | --- |
| 1 | 89 | No Uncle is an Island | 1969-09-25 | 25 | |
| 2 | 90 | The Wings of an Angel | 1969-10-02 | 25 | |
| 3 | 91 | Uncle Prince Charming | 1969-10-09 | 25 | |
| 4 | 92 | Cissy's Apartment | 1969-10-16 | 25 | |
| 5 | 93 | The Jody Affair | 1969-10-23 | 25 | |
| 6 | 94 | With This Ring | 1969-10-30 | 25 | |
| 7 | 95 | What's Funny About a Broken Leg | 1969-11-06 | 25 | |
| 8 | 96 | The Birthday Boy | 1969-11-13 | 25 | |
| 9 | 97 | The Stowaway | 1969-11-20 | 25 | |
| 10 | 98 | Number One Boy | 1969-12-04 | 25 | |
| 11 | 99 | A Tale of Two Travels | 1969-12-11 | 25 | |
| 12 | 100 | Maudie | 1969-12-18 | 25 | |
| 13 | 101 | Goodbye Harold | 1969-12-25 | 25 | |
| 14 | 102 | The Girl Graduate | 1970-01-01 | 25 | |
| 15 | 103 | Grandpa, Sir | 1970-01-08 | 25 | |
| 16 | 104 | Marooned | 1970-01-15 | 25 | |
| 17 | 105 | Mr. Osaki's Tree | 1970-01-22 | 25 | |
| 18 | 106 | The Language of Love | 1970-01-29 | 25 | |
| 19 | 107 | The Inheritance | 1970-02-05 | 25 | |
| 20 | 108 | There Goes New York | 1970-02-12 | 25 | |
| 21 | 109 | Wouldn't It Be Loverly | 1970-02-19 | 25 | |
| 22 | 110 | The Boys Against the Girls | 1970-02-26 | 25 | |
| 23 | 111 | The Old Cowhand | 1970-03-05 | 25 | |
| 24 | 112 | Angle in the Family | 1970-03-12 | 25 | |
| 25 | 113 | Family in Paradise (1) | 1970-03-26 | 25 | |
| 26 | 114 | Family in Paradise (2) | 1970-04-02 | 25 | |
Season 5
| Episode No. | No. Overall | Title | Airdate | Runtime | Summary |
| --- | --- | --- | --- | --- | --- |
| 1 | 115 | The Good Neighbors | 1970-09-17 | 25 | |
| 2 | 116 | Desert Isle, Manhattan Style | 1970-09-24 | 25 | |
| 3 | 117 | Eastward, Ho! | 1970-10-01 | 25 | |
| 4 | 118 | Meet Emily | 1970-10-08 | 25 | |
| 5 | 119 | The Return of Maudie | 1970-10-15 | 25 | |
| 6 | 120 | It Can't Be Five Years? | 1970-10-22 | 25 | |
| 7 | 121 | Travels with Cissy | 1970-10-29 | 25 | |
| 8 | 122 | Stamp of Approval | 1970-11-05 | 25 | |
| 9 | 123 | And Baby Makes Eight | 1970-11-12 | 25 | |
| 10 | 124 | Say Uncle | 1970-11-19 | 25 | |
| 11 | 125 | Class Clown | 1970-11-26 | 25 | |
| 12 | 126 | The Unsinkable Mr. French | 1970-12-03 | 25 | |
| 13 | 127 | Wish You Were Here | 1970-12-10 | 25 | |
| 14 | 128 | Feat of Clay | 1970-12-17 | 25 | |
| 15 | 129 | Heroes Are Born | 1970-12-31 | 25 | |
| 16 | 130 | Nobody Here But Us Uncles | 1971-01-07 | 25 | |
| 17 | 131 | Too Late, Too Soon | 1971-01-14 | 25 | |
| 18 | 132 | The Littlest Exile | 1971-01-21 | 25 | |
| 19 | 133 | Put Your Dreams Away | 1971-01-28 | 25 | |
| 20 | 134 | The Joiners | 1971-02-04 | 25 | |
| 21 | 135 | Cinder-Emily | 1971-02-11 | 25 | |
| 22 | 136 | Goodbye, Mrs. Beasley | 1971-02-18 | 25 | |
| 23 | 137 | Buffy's Fair Lady | 1971-02-25 | 25 | |
| 24 | 138 | You Can Fight City Hall | 1971-03-04 | 25 | |
Series Cast
| | | | |
| --- | --- | --- | --- |
| | Anissa Jones | as Ava Elizabeth 'Buffy' Patterson-Davis | |
| | Johnny Whitaker | as Jonathan 'Jody' Patterson-Davis | |
| | Brian Keith | as Uncle Bill Davis | |
| | Kathy Garver | as Catherine 'Cissy' Patterson-Davis | |
| | Sebastian Cabot | as Mr. Giles French | |
Series Crew
| | Position | Name |
| --- | --- | --- |
| | Creator | Don Fedderson |
| | Creator | Edmund L. Hartmann |
Related News
TVMaze