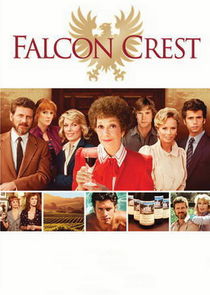 The series revolves around the feuding factions of the wealthy Gioberti/Channing family in the Californian wine industry. Jane Wyman starred as Angela Channing, the tyrannical matriarch of the Falcon Crest Winery, alongside Robert Foxworth as Chase Gioberti, Angela's nephew who returns to Falcon Crest after the death of his father. The series was set in the fictitious Tuscany Valley (modeled after the Napa Valley) northeast of San Francisco.
Series Overview
Rating
imDb Rating: 6.2 (2,847 Votes)
Metascore: N/A
Plot
Set in the vineyards of California, this prime-time soap opera featured the conflict within the powerful Gioberti family, owners of the vast Falcon Crest Winery.
Details
Rated: TV-PG
Released: 04 Dec 1981
Runtime: 60 min
Genre: Drama, Romance
Director: N/A
Writer: Earl Hamner Jr.
Actors: Jane Wyman, Lorenzo Lamas, Chao Li Chi, David Selby
Language: English
Country: USA
Awards: Won 1 Golden Globe. Another 7 wins & 47 nominations.
Total Seasons: 9
Previous Episode
Home Again
Episode 9x22; May 18, 1990
Previous Episodes 9x22: Home Again 9x21: Danny's Song 9x20: The Return 9x19: Crimes of the Past 9x18: Dark Streets 9x17: Vigil 9x16: Walking Money 9x15: Finding Lauren 9x14: Brotherly Love

View All Episodes
Cast
Susan Sullivan as Maggie Gioberti
Jane Wyman as Angela Gioberti Channing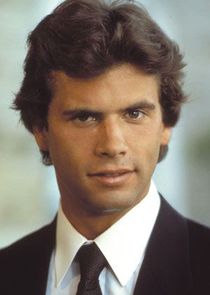 Lorenzo Lamas as Lance Cumson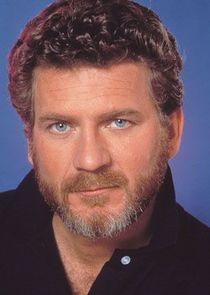 Robert Foxworth as Chase Gioberti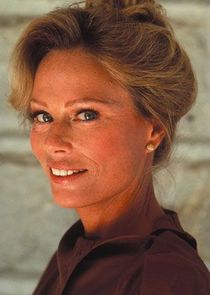 Abby Dalton as Julia Cumson
William R. Moses as Cole Gioberti
View Full Cast
Skip to:
Season 1
| Episode No. | No. Overall | Title | Airdate | Runtime | Summary |
| --- | --- | --- | --- | --- | --- |
| 1 | 1 | In His Father's House | 1981-12-04 | 60 | In the first episode of this serial drama about power, passion and money in California's wine industry, winery owner Angela Channing begrudges her nephew his birthright. |
| 2 | 2 | A Time for Saboteurs | 1981-12-11 | 60 | Chase's friend romances Julia in an attempt to get a loan from Angela. |
| 3 | 3 | The Tangled Vines | 1981-12-18 | 60 | Angela and a rival vie for the rights to Chase's grape harvest. |
| 4 | 4 | The Harvest | 1981-12-25 | 60 | Lance tries to sabotage Chase's harvest; and Angela, disappointed in her grandson, decides to groom Cole to be her heir. |
| 5 | 5 | Tony Comes Home | 1982-01-01 | 60 | Julia's estranged husband wants to reconcile; Angela tries to split the Giobertis by arranging a job interview for Maggie in San Francisco. |
| 6 | 6 | Kindred Spirits | 1982-01-08 | 60 | Chase is forced to depend on Lance to bring help to a seriously injured Cole; and Angela blames Victoria when Emma disappears. |
| 7 | 7 | The Extortionist | 1982-01-15 | 60 | Emma's lost love returns, threatening Angela with his knowledge of Jason's death; Maggie's possible pregnancy angers Vickie. |
| 8 | 8 | Lord of the Manor | 1982-01-22 | 60 | Lance plots to double-cross a crooked wine distributor; Douglas pursues Angela at a wine competition in Rome. |
| 9 | 9 | Dark Journey | 1982-01-29 | 60 | Lance encourages Vickie to make her own life in San Francisco; Angela uses an old flame to keep one burning in Douglas. |
| 10 | 10 | Victims | 1982-02-05 | 60 | Chase and Maggie discover that their fieldworkers are being blackmailed. |
| 11 | 11 | For Love or Money | 1982-02-12 | 60 | Chase finds his father's writings; Lance's sudden romance threatens Angela's plans for an arranged marriage. |
| 12 | 12 | Family Reunion | 1982-02-19 | 60 | A visit from Chase's estranged mother unnerves Angela. |
| 13 | 13 | The Candidate | 1982-02-26 | 60 | Angela's control of county water rights is threatened when a member of the Board of Supervisors is murdered. |
| 14 | 14 | House of Cards | 1982-03-12 | 60 | Lance decides to move to San Francisco; Julia learns the threat that Emma poses. |
| 15 | 15 | Heir Apparent | 1982-03-19 | 60 | Angela and her lawyer scheme to jeopardize Lance's inheritance and to block a coroner's inquest into Jason's death. |
| 16 | 16 | The Good, the Bad and the Profane | 1982-04-02 | 60 | Lance proposes to Melissa, who continues to see Cole; Mario and Vickie decide to live together. |
| 17 | 17 | Penultimate Questions | 1982-04-09 | 60 | Chase asks the DA for a coroner's inquest into Jason's death. |
| 18 | 18 | Ultimate Answers | 1982-04-16 | | Angela plots to discredit Chase, who is accused of pursuing the inquest for financial gain. Jane Wyman, Robert Foxworth, Mel Ferrer. Deering: Nicholas Hammond. |
Season 2
| Episode No. | No. Overall | Title | Airdate | Runtime | Summary |
| --- | --- | --- | --- | --- | --- |
| 1 | 19 | The Challenge | 1982-10-01 | 60 | Chase fights to assume partnership in the winery; Angela seeks information about her late husband's illegitimate son; Cole confronts Melissa about her unborn child. |
| 2 | 20 | The Arrival | 1982-10-08 | 60 | Angela meets Richard Channing, and battles Chase over the distribution of water reserves; Carlo and Lance clash; Emma plans to leave home. |
| 3 | 21 | Troubled Waters | 1982-10-15 | 60 | Carlo scorns Richard's threat to buy his vineyards; Chase disputes a health inspector's report on his water reserves. |
| 4 | 22 | Murder One | 1982-10-22 | 60 | Richard publishes the fact that Cole's fingerprints were found on the murder weapon; Angela threatens the swing vote on the water issue; Emma gives Chase a powerful gift. |
| 5 | 23 | The Exposé | 1982-11-05 | 60 | Richard attacks the winery's labor practices; Cole retains a lawyer, and goes to work for Katherine; Lance pursues an old flame in the city. |
| 6 | 24 | Home Away from Home | 1982-11-12 | 60 | A surprise visit from Chase's mother irritates Maggie; Richard prints a photo of Cole at his new home; Melissa follows Lance to the city. |
| 7 | 25 | The Namesake | 1982-11-19 | 60 | Richard schemes to acquire land; Lance brings Lori to Falcon Crest; Melissa visits her unborn child's real father. |
| 8 | 26 | Choices | 1982-11-26 | 60 | Richard offers a job to Julia's estranged husband; Chase asks Melissa to permit a second autopsy on her father's body; Cole plans to leave the country. |
| 9 | 27 | The Vigil | 1982-12-03 | 60 | Angela secretly finances Maggie's screenplay; Lance tries to keep the truth about the winery's finances from Chase. |
| 10 | 28 | Confrontations | 1982-12-10 | | A maneuver by Richard stuns Angela in her bid to control New Globe stock; script rewrites with Darryl (Bradford Dillman) keep Maggie separated from Chase. Susan Sullivan, Robert Foxworth. Richard: David Selby. |
| 11 | 29 | United We Stand... | 1982-12-17 | 60 | Jacqueline returns from Europe with proof of Angela's financial finagling; Chase learns the truth about Richard's planned memorial. |
| 12 | 30 | ...Divided We Fall | 1982-12-31 | 60 | Maggie learns how her screenplay was financed; Jacqueline and Cole discuss his child; Richard makes a play for Melissa. |
| 13 | 31 | Pas de Deux | 1983-01-07 | 60 | Richard provokes a left hook from Chase; Nick gets a clue about his wife's outside activities; Phillip gets information for Angela to use against Jacqueline; the results of the paternity suit are revealed. |
| 14 | 32 | Above Suspicion | 1983-01-14 | 60 | Chase's obsession with Agretti's murder damages his home life; Chao-Li blocks one of Chase's leads; Lance and Phillip catch each other in the same compromising situation. |
| 15 | 33 | Broken Promises | 1983-01-21 | 60 | The note found on the comatose body is traced to Maggie; Lance visits a divorce lawyer; Richard's superiors order him to abandon the newspaper. |
| 16 | 34 | Deliberate Disclosure | 1983-01-28 | 60 | Melissa files a lawsuit after Richard publicly identifies her baby's father; Lance files for divorce; Maggie acquires a job. |
| 17 | 35 | Love, Honor and Obey | 1983-02-04 | 60 | A surprise guest attends Richard's celebration of his new holdings; Chase is issued a court order to keep off the murder case. |
| 18 | 36 | Separate Hearts | 1983-02-11 | 60 | Julia is threatened after offering to help Chase with his investigation; the elusive Fong arranges to meet with Melissa. |
| 19 | 37 | The Odyssey | 1983-02-18 | 60 | Richard begins a bidding war for the valley's grapes; Angela goes to France to investigate Richard's childhood. |
| 20 | 38 | Ultimatums | 1983-02-25 | 60 | Angela threatens Henri Denault; Sheriff Robbins finds evidence about Julia's accident that points to Lance; Richard refuses his father's summons to New York. |
| 21 | 39 | Maelstrom | 1983-03-04 | 60 | Nick and Vickie seek Chase's blessing to marry; Maggie finishes her screenplay work; Robbins approaches Richard with new evidence about the alleged suicide. |
| 22 | 40 | Climax | 1983-03-11 | 60 | A captive Richard finally meets the chief of "the company"; the news of the elder Fong's death prompts Chase to leave Vickie's wedding. |
Season 3
| Episode No. | No. Overall | Title | Airdate | Runtime | Summary |
| --- | --- | --- | --- | --- | --- |
| 1 | 41 | Cimmerean Dawn | 1983-09-30 | 60 | A new motive for Carlo's murder is revealed; a third shooting victim lies in a coma; Chase's cousin, neurosurgeon Michael Ranson, arrives; Richard hires a new assistant, Pamela Lynch. |
| 2 | 42 | Penumbra | 1983-10-07 | 60 | Angela's great-grandson is threatened by an overlooked detail in her scheme to blackmail Lantry; Julia unknowingly plays into Phillip's hands by refusing his help in court; Vickie finds out that Nick still enjoys marriage---his first one. |
| 3 | 43 | Conspiracy | 1983-10-14 | 60 | Julia is visited by Melissa and Richard; Michael learns he's executor of Jacqueline's will; Dr. Lantry threatens to go beyond Angela's wishes concerning Chase. |
| 4 | 44 | Partners | 1983-10-21 | 60 | Lantry is replaced as Chase's doctor; Julia is declared competent to stand trial; Richard considers buying grape futures to squeeze Angela out of the market. |
| 5 | 45 | Judge and Jury | 1983-10-28 | 60 | With an informed eye on his mother's will, Richard courts his brother's friendship; Michael voices suspicions about Chase's first doctor; Julia stuns her family at her hearing. |
| 6 | 46 | The Wages of Sin | 1983-11-04 | 60 | Michael closes in on Lantry; Phillip lifts the Agretti harvest contract from Angela; Emma offers Maggie a job at the New Globe; Richard okays the reading of his mother's will; Julia receives her murder sentence. |
| 7 | 47 | The Last Laugh | 1983-11-11 | 60 | Angela goes to the capital to plead Julia's case; Linda and Cole agree on a direction for their relationship; Jacqueline's legacy for Angela is among the surprises in the will. |
| 8 | 48 | Solitary Confinements | 1983-11-18 | 60 | Chase learns Lantry far outspends his reported income; news of Chase and Maggie's windfall prompts a visit from Maggie's vivacious sister Terry; Angela buys jail favors for Julia. |
| 9 | 49 | Chameleon Charades | 1983-11-25 | | Angela moves against Lantry after Michael is made hospital chief of staff; Lance sees Melissa and Richard together, and gets a rough introduction to Terry. |
| 10 | 50 | Double Dealing | 1983-12-02 | 60 | Lantry makes bail and disappears; Terry makes a pass at Michael and is "recruited" to urge Cole to drop his paternity suit; Chase makes objections to a race track planned by Richard. |
| 11 | 51 | The Betrayal | 1983-12-09 | 60 | Lance offers Chase a deal after he discovers Lantry's hideout; Richard gets the upper hand with a member of the racing commission; Robbins gets a health warning from Michael. |
| 12 | 52 | Coup d'Etat | 1983-12-16 | 60 | Julia gets a transfer out of prison for psychiatric treatment; Maggie learns how Terry financed her trip West. |
| 13 | 53 | No Trespassing | 1983-12-23 | 60 | Richard steps up his race-track campaign; Angela makes Chase an offer on election eve, and urges Terry to compromise her new host. |
| 14 | 54 | Sport of Kings | 1984-01-06 | 60 | Richard buys an audience with Julia; Melissa errs during her paternity deposition; Maggie's research into Jacqueline's past uncovers disturbing facts; Emma professes her feelings to Michael. |
| 15 | 55 | Queen's Gambit | 1984-01-13 | 60 | Angela prevents Chase from distributing his wines; Michael is forced to perform surgery; Maggie is warned about her research concerning Jacqueline: |
| 16 | 56 | Bitter Harvest | 1984-01-20 | 60 | The Agretti harvest is acquired by a new winemaking interest; Richard's close call prompts a call on the new cartel chief; a lead from Angela sends Maggie to New Orleans for more information about Jacqueline. |
| 17 | 57 | Power Play | 1984-02-03 | 60 | The cartel representative puts separate squeezes on Richard and Maggie; Lance offers his services to the valley's newest winemaker and takes dramatic measures in the custody fight. |
| 18 | 58 | Changing Times | 1984-02-10 | 60 | Angela forces a visit with Julia, and makes a trade with Melissa to regain control of Falcon Crest; Chase finds a powerful ally against Richard's race track; Terry throws a party that ends in tragedy for Melissa and Linda. |
| 19 | 59 | The Aftermath | 1984-02-17 | 60 | After the accident, Melissa thinks twice about her contract with Angela; Richard and Pamela reach a new understanding; Lance vows vengeance on Richard for Julia's condition.  |
| 20 | 60 | Tests of Faith | 1984-02-24 | 60 | The cartel head questions Pamela's loyalties; Julia assembles an escape plan; Angela blows the whistle on past indiscretions by Phillip and Terry. |
| 21 | 61 | Little Boy Blue | 1984-03-09 | 60 | The New Globe prints news of Julia; Chase gets an anonymous tip to use against the race track, drawing the ire of the cartel; Michael is again confronted with the possibility of performing surgery; Chase checks the sincerity of Angela's offer. |
| 22 | 62 | The Gathering Storm | 1984-03-16 | 60 | Angela courts a new romance; Julia arranges protection for herself; Lance learns the details of Melissa's deal, and is rebuffed by Terry; Maggie chooses a method of treatment. |
| 23 | 63 | Final Countdown | 1984-03-23 | 60 | The cartel tests Pamela and moves to thwart Richard's efforts to obtain more financing for his race track; Terry receives a house guest from Michael's past; Julia phones home; Phillip increases his staff at Angela's expense. |
| 24 | 64 | Love's Triumph | 1984-04-06 | 60 | Michael operates on Maggie; Richard suffers as Chase pays their mother's debt, and the cartel abducts Pamela; Phillip and Angela reunite; Lucas catches Julia preparing to leave. |
| 25 | 65 | Win, Place and Show | 1984-04-13 | 60 | Melissa learns the extent of her injuries from the accident; the race track has an explosive opening day; Julia is identified by Lucas's friend; Phillip proposes to Angela. |
| 26 | 66 | For Better, For Worse | 1984-05-04 | | On Angela's wedding day, Lance is served divorce papers; Phillip is served a prenuptial agreement; and Julia (Abby Dalton) prepares to serve her own justice to Angela (Jane Wyman). Lorenzo Lamas, Mel Ferrer. Father Bob: Bob Curtis |
| 27 | 67 | The Avenger | 1984-05-11 | | Angela and Phillip disagree on how to deal with a trade offer from Julia (Abby Dalton); the past threatens Terry (Laura Johnson) again. Margaret Ladd, Mel Ferrer. Duffy: Brad Harris. Padgett: Don Matheson. Angela: Jane Wyman. |
| 28 | 68 | Ashes to Ashes | 1984-05-18 | | Richard offers his jet for the family to fulfill a request; Melissa schemes to be alone with Cole. Jane Wyman, Robert Foxworth. Fred: James Purcell. Melissa: Ana-Alicia. |
Season 4
| Episode No. | No. Overall | Title | Airdate | Runtime | Summary |
| --- | --- | --- | --- | --- | --- |
| 1 | 69 | Requiem | 1984-09-28 | | The plane-crash survivors are rescued, the victims are buried and an investigation begins into whether the cause of the crash was sabotage or pilot error; Falcon Crest gets a new attorney, Greg Reardon (Simon MacCorkindale). Gustav Riebmann: Paul Freeman. |
| 2 | 70 | Father's Day | 1984-10-05 | | Angela's new lawyer resists her usual tactics; the FAA investigator (George McDaniel) arrives; Gustav and his father disagree over how to deal with someone who won't cooperate. Jane Wyman. Gustav: Paul Freeman. Greg: Simon MacCorkindale. |
| 3 | 71 | Strangers | 1984-10-12 | | Maggie celebrates the arrival of her father (Andrew Duggan) by throwing a party, where Angela drops a bomb; a "witness" gives testimony damaging to Chase (Robert Foxworth). Susan Sullivan, Jane Wyman. Whitehead: Xander Berkeley. Lance: Lorenzo Lamas. |
| 4 | 72 | The Outcasts | 1984-10-19 | | Angela gets a gift from the cartel; Terry gets an unwanted visitor; Chase gets news from the FAA; the New Globe gets a change in command. Jane Wyman, Laura Johnson, Robert Foxworth, David Selby. Joel McCarthy: Parker Stevenson. |
| 5 | 73 | Shadows | 1984-10-26 | | Joel gets a job; Chase loses one; Lance learns his from the bottom up; Maggie receives a job offer from a former employer. Jane Wyman, Susan Sullivan, Robert Foxworth, Lorenzo Lamas. Morrison: Charles Bouvier. Emma: Margaret Ladd. |
| 6 | 74 | Lord of the Valley | 1984-11-02 | | Richard welcomes a surprise visitor; on their trip East, Chase gets a break, but Maggie is shut out on her quest for information; the cartel moves to get a foothold in the valley. Lorraine: Kate Vernon. Richard: David Selby. Maggie: Susan Sullivan. Chase: Robert Foxworth. |
| 7 | 75 | The Intruder | 1984-11-09 | | A relative from Italy visits, seeking a loan from Angela---and bearing a secret that could ensure it; Angela sues Chase for negligence in the plane crash. Francesca Gioberti: Gina Lollobrigida. Julia: Abby Dalton. Lorraine: Kate Vernon. Chase: Robert Foxworth. Angela: Jane Wyman. |
| 8 | 76 | Pain and Pleasure | 1984-11-16 | | Francesca reveals her mission and her secret to Angela; Julia turns herself in; Emma provides Chase with information about the FAA investigation. Margaret Ladd, Abby Dalton, Jane Wyman. Chase: Robert Foxworth. |
| 9 | 77 | The Trump Card | 1984-11-23 | | Maggie learns about her real father; the FAA issues its final report on the plane crash; Lorraine (Kate Vernon) asks Lance to retract articles about Richard. Susan Sullivan, Sarah Douglas, Lorenzo Lamas, Gina Lollobrigida. |
| 10 | 78 | Tarentella | 1984-11-30 | | Chase learns about Francesca's deal with Angela; Melissa gets a roommate; Francesca throws a party to thank everyone for their interest in her. Robert Foxworth, Jane Wyman, Abby Dalton. Francesca: Gina Lollobrigida. Melissa: Ana-Alicia. |
| 11 | 79 | Going Once, Going Twice | 1984-12-07 | | Francesca announces a new part-owner of Falcon Crest; the cartel plans to brainwash Julia; the race track may be closed after another attack by Joel; Chase considers suing Angela (Jane Wyman). Abby Dalton, Robert Foxworth. |
| 12 | 80 | The Triumvirate | 1984-12-14 | | Maggie meets her birth mother (Jane Greer); Chase receives a warning from a government operative investigating the cartel; Melissa gets a divorce and becomes engaged. Ben Landale: Edward Winter. Joel: Parker Stevenson. Maggie: Susan Sullivan. |
| 13 | 81 | Winner Take All | 1984-12-21 | | Angela changes heirs and prevents Richard's participation in the winery; the cartel buys Richard's mortgage on Falcon Crest; Terry announces her engagement. Jane Wyman, Lorenzo Lamas, Laura Johnson. Richard: David Selby. |
| 14 | 82 | Suitable for Framing | 1984-12-28 | | While Chase and Ben investigate the cartel, Angela moves to end Chase's champagne venture; Melissa hires Joel to discredit Lance. Lorenzo Lamas, Robert Foxworth. Joel: Parker Stevenson. Melissa: Ana-Alicia. |
| 15 | 83 | Vicious Circle | 1985-01-04 | | Lorraine moves in with Lance; Terry receives proof of her divorce from Joel; Charlotte meets an old betting buddy (Ronnie Claire Edwards). Laura Johnson, Jane Wyman, Lorenzo Lamas. Charlotte: Jane Greer. |
| 16 | 84 | Insult and Injury | 1985-01-11 | | Maggie tries to help Lance prove his innocence; Richard bargains with Terry and Melissa; Angela offers Lance a chance to come home---for a price. Lorenzo Lamas, Susan Sullivan, David Selby. Charlotte: Jane Greer. Terry: Laura Johnson. |
| 17 | 85 | Acid Tests | 1985-01-25 | | Chase asks his stepfather about the cartel; Maggie resigns over Richard's treatment of Lance; Emma has a date with Reibmann (Paul Freeman). Margaret Ladd, Robert Foxworth, David Selby. Maggie: Susan Sullivan. |
| 18 | 86 | The Showdown | 1985-02-01 | | Richard's new wine is detoured en route to bottling; Angela visits Lorraine; the Falcon Crest partners look for a common enemy, who launches his contingency plan. Jane Wyman, David Selby. Riebmann: Paul Freeman. Lorriane: Kate Vernon. |
| 19 | 87 | Retribution | 1985-02-08 | | Angela has a reunion with Julia (Abby Dalton); Chase, Richard and Reardon unite to rescue Angela from Riebmann (Paul Freeman), who finds the treasure. Robert Foxworth, David Selby, Simon MacCorkindale. Angela: Jane Wyman. |
| 20 | 88 | Forsaking All Others | 1985-02-15 | | An ad exec courts Richard's business; Julia's fate is decided; Angela's gifts to Cole and Melissa threaten the wedding. Jane Wyman, David Selby. Hartman: John Carter. Lorraine: Kate Vernon. Julia: Abby Dalton |
| 21 | 89 | Recriminations | 1985-02-22 | | Richard offers more personal business to Cassandra; Lance proposes to Lorraine, who chooses the wrong confidante for her problems. |
| 22 | 90 | House Divided | 1985-03-08 | | Angela loses the Gianinni property; Cassandra and Damon express a personal interest in Angela; Lorraine learns the rules of her new home. |
| 23 | 91 | The Trial | 1985-03-15 | | Chase hires a new winemaker; Melissa's cousin arrives for a visit; Reardon tries to plea bargain after Angela testifies in Lance's trial. |
| 24 | 92 | Justice for All | 1985-03-29 | | Damon courts Emma; Maggie witnesses an exchange between Richard and Judge Holder as Lance awaits a verdict in his trial. |
| 25 | 93 | Devil's Harvest | 1985-04-12 | | Robin makes her bid for motherhood; Lance deals a costly blow to Richard; Angela and Richard see individual advantages in a deal proposed by Cass. |
| 26 | 94 | The Decline | 1985-04-19 | | Maggie gets an offer from Angela that angers Chase; Terry comes forward with information that could help clear Lance, who grows restless in hiding. |
| 27 | 95 | And the Fall | 1985-05-03 | | Reardon runs into a dead end trying to clear Lance; Cole finds his father in an embrace with Connie; escape plans for Lance and Lorraine are finalized. |
| 28 | 96 | Cold Comfort | 1985-05-10 | | A surprise informant provides key information for Lance's defense; Cole learns the results of his close encounter; work interrupts Chase and Maggie's anniversary. |
| 29 | 97 | Confessions | 1985-05-17 | | Pamela helps clear a path to freedom for Lance, and deals with the winery partners from the catbird seat; Maggie gets a hint of Connie's feelings for Chase. |
| 30 | 98 | The Avenging Angel | 1985-05-24 | | Chase accepts an offer from Connie; Cass and Damon disagree as their plan is about to come to fruition, and motives are revealed. |
Season 5
| Episode No. | No. Overall | Title | Airdate | Runtime | Summary |
| --- | --- | --- | --- | --- | --- |
| 1 | 99 | The Phoenix | 1985-10-04 | | A scandal is revealed in Julia's past; Anna Rossini continues to plan the destruction of Falcon Crest; Lance mourns his wife with a return to life in the fast lane; Richard hires an attorney; Cole and Robin keep house for the jailed Melissa. |
| 2 | 100 | Unfinished Business | 1985-10-11 | | Angela fans the flame after Chase gets a deal that sparks discontent in Maggie; Melissa is released from jail; another Falcon Crest heir comes to the valley; Richard's life is threatened again; Angela overhears Cass express a need. |
| 3 | 101 | Blood Brothers | 1985-10-18 | | Angela recruits an old flame to battle Cass and Anna, and receives information that could halt their vendetta; Father Christopher and Maggie are the focal points of separate family affairs; Richard tries to find out who's trying to kill him. |
| 4 | 102 | Echoes | 1985-10-25 | | Angela receives a proposal; Chase makes a champagne raid on Falcon Crest; Maggie's grandson stirs her memory; Reardon researches the Rossini fire and confronts Anna with his findings; Richard plays cat-and-mouse with his would-be killer. |
| 5 | 103 | Ingress and Egress | 1985-11-01 | | Angela gets another new partner, and spoils wedding plans made by Terry; Cass gets her comeuppance, as does Richard's intended killer; Robin takes a fall; Father Christopher meets his mother; Lance meets an aspiring singer. |
| 6 | 104 | Sharps and Flats | 1985-11-08 | | Angela must pay a steep price to regain Falcon Crest; Cass bears gifts for Chase and Richard; Chase and Lance each get new business partners; Father Christopher is warned about temptation. |
| 7 | 105 | Changing Partners | 1985-11-15 | | Lance makes a deal with Richard, who makes a deal with Terry (Laura Johnson); Melissa declares her feelings for another; Angela hits on a new plan to drive Chase from the valley. Lorenzo Lamas, David Selby, Jane Wyman. Dwayne: Daniel Greene. Melissa: Ana-Alicia. |
| 8 | 106 | Storm Warning | 1985-11-22 | | Angela meets Emma's new beau (Daniel Greene), and sends Lance packing after meeting the New Globe's new publisher; Terry offers to trap a crooked county supervisor (Roger Perry); Father Christopher (Ken Olin) questions his calling. Peter: Cesar Romero. Apollonia: Apollonia Kotero. Lance: Lorenzo Lamas. |
| 9 | 107 | The Naked Truth | 1985-11-29 | | Angela takes Lance and Richard to court, and wins the confidence of Robin (Barbara Howard); Terry ingratiates herself with Costello (Roger Perry); Melissa hesitates to have her marriage blessed by the Church. Jane Wyman, Laura Johnson. Walker: Greg Webb. Sheriff: John Bennett Perry. Lance: Lorenzo Lamas. |
| 10 | 108 | Inconceivable Affairs | 1985-12-06 | | Melissa renews her wedding vows, while another marriage is proposed, and yet another is called off; two opposing lawyers reach a personal settlement out of court; Maggie gets a windfall; Lance feels threatened by Apollonia's ex (Greg Webb). Sofia: Julie Carmen. Phillippe: Frank M. Benard. Dwayne: Daniel Greene. Maggie: Susan Sullivan. |
| 11 | 109 | Strange Bedfellows | 1985-12-13 | | Richard compounds a mistake he made with Cass (Anne Archer); Reardon's political and social ambitions clash; Angela offers Dwayne an incentive to disappear; Maggie tries to stop publication of her novel. David Selby, Susan Sullivan, Jane Wyman. J.J. Roberts: John McMartin. Miss Jones: Jill Jacobson. Reardon: Simon MacCorkindale. |
| 12 | 110 | False Hope | 1985-12-20 | | Angela is stunned by Maggie's novel; Terry makes a surprising offer after learning of Richard's skimming from their race track; Apollonia (Apollonia Kotero) makes a video; complications develop for Cole's new child; Father Christopher contemplates a leave of absence. Jane Wyman, Laura Johnson, Ken Olin. Angela: Jane Wyman. |
| 13 | 111 | Fair Game | 1986-01-03 | | Terry gives Richard a deadline to decide on her offer; Falcon Crest's new tenant brings problems for Lance; J.J. (John McMartin) offers an explanation for why Jordan (Morgan Fairchild) holds a grudge against him; Maggie gets a clue to the identity of her novel's "mysterious stranger." Lorenzo Lamas, Susan Sullivan. B. Riley Wicker: Henry Jones. Terry: Laura Johnson. |
| 14 | 112 | Conundrum | 1986-01-10 | | Terry decides to reopen her winery; Angela's business tactics are revealed to Father Christopher (Ken Olin); Jordan reveals why she can't support her father's candidacy. Jane Wyman, Laura Johnson, Robert Foxworth. Mrs. Roberts: Marian McCargo Bell. Jordan: Morgan Fairchild. |
| 15 | 113 | Checkmate | 1986-01-17 | | Robin disappears, while a winemaker reappears and stands up to Angela; Chase rejects an offer of alliance from Richard; Jordan and her father (Morgan Fairchild, John McMartin) reconcile briefly; Emma and Dwayne set a date. Jane Wyman, Margaret Ladd, Robert Foxworth. Dwayne: David Greene. |
| 16 | 114 | Collision Course | 1986-01-24 | | Angela's report to Cole hurts her family as well as his; Reardon learns Jordan's family secret and says goodbye to his running mate (John McMartin); Cole goes for a paternity test; Lance seeks information about Peter; Angela attempts to halt Chase's wine shipment. Jane Wyman, Margaret Ladd. Lance: Lorenzo Lamas. |
| 17 | 115 | Shattered Dreams | 1986-01-31 | | Victims' friends and relatives arrive at the hospital; Jordan's mother (Marian McCargo Bell) places blame for her husband's troubles; Chase goes to his last resort to fight Angela; Cole and Melissa go to a resort hoping to save their marriage and keep Hope. Jordan: Morgan Fairchild. B. Riley Wicker: Henry Jones. Chase: Robert Foxworth. |
| 18 | 116 | Gambit Exposed | 1986-02-07 | | Chase and Angela compete at a wine tasting in Hawaii, while Lance finds Peter (Cesar Romero) near Monte Carlo; Cole gets the results of his paternity test; Robin (Barbara Howard) gets support in her battle to keep Hope. Lorenzo Lamas. Phillippe: Frank M. Benard. Sofia: Julie Carmen. Angela: Jane Wyman. |
| 19 | 117 | Finders and Losers | 1986-02-14 | | Richard gets a line on his partner's hijacked wine; Chase (Robert Foxworth) stings Angela, who follows Lance to France; Dwayne and Emma look for Ursula in Mexico; Cole learns that his son's academic problems may stem from his troubled home life. Jane Wyman, David Selby. Captain Fierro: Castulo Guerro. Emma: Margaret Ladd. |
| 20 | 118 | Flesh and Blood | 1986-02-21 | | Maggie promotes her book in New York; Terry meets Jordan's alter ego; Peter (Cesar Romero) has a reunion against his will; Hope's custody is decided; Chase finds his stolen wine and gets a lead to use against Angela. Jane Wyman, Susan Sullivan. Jeff Wainright: Edward Albert. Sofia: Julie Carmen. Chase: Robert Foxworth. |
| 21 | 119 | Law and Ardor | 1986-02-28 | | Dwayne tips Chase and Richard's hand, putting Falcon Crest under new command; Terry puts a tail on Jordan; the split between Cole and Melissa moves Richard to try to replace Melissa's lost harvest. Robert Foxworth, David Selby. Paolo Bellini: Ford Rainey. Eric Stavros: John Callahan. Terry: Laura Johnson. |
| 22 | 120 | Hidden Meanings | 1986-03-07 | | Peter is suspected of withholding information about his alleged wife; Richard gets a new partner after Terry confronts Jordan with proof about "Monica"; Eric courts Melissa and her grapes; Jeff (Edward Albert) throws a pass at Maggie. Eric: John Callahan. Jordan: Morgan Fairchild. Melissa: Ana-Alicia. |
| 23 | 121 | In Absentia | 1986-03-14 | | Reardon goes to court to challenge Peter (Cesar Romero), who stays silent about Angela's whereabouts; "Monica" spills more to Terry about Richard's financial trouble; Jeff (Edward Albert) makes another pass at Maggie. Laura Johnson, Lorenzo Lamas. Reardon: Simon MacCorkindale. Maggie: Susan Sullivan. |
| 24 | 122 | Unholy Alliance | 1986-04-04 | | After being treated in a "common" manner, Angela has a couple of special days; Melissa gets a partner for her winery plans; Jordan (Morgan Fairchild) makes a call for help, but winds up in a new bed; Maggie gets a gift from the valley's new resident. Jane Wyman, Susan Sullivan, Cesar Romero. Miss Jones: Jill Jacobson. Jeff: Edward Albert. Melissa: Ana-Alicia. |
| 25 | 123 | Dangerous Ground | 1986-04-11 | | Monica" leaves Jordan at Falcon Crest; Chao-Li's daughter (Rosalind Chao) arrives; Maggie learns more about Jeff, who seeks help from Angela in getting rid of Chase; Richard gives Julia hope of freedom. Jane Wyman, Robert Foxworth. Jeff: Edward Albert. Maggie: Susan Sullivan. |
| 26 | 124 | Cease and Desist | 1986-05-02 | | Chase finds a clue to connect Richard to Angela's acquittal of the hijacking charges; the Giobertis get a court order prohibiting Jeff (Edward Albert) from contacting Maggie; Melissa and Eric break ground for their winery. Jane Wyman, Susan Sullivan. Eric: John Callahan. Chase: Robert Foxworth. |
| 27 | 125 | Consumed | 1986-05-09 | | Jordan's mother meets "Monica"; Angela tolerates Peter's dinner guests; Li-Ying (Rosalind Chao) makes two major announcements; Cole tails Miss Jones (Jill Jacobson), whose connection with Richard is inadvertently confirmed by Terry; Jeff (Edward Albert) violates the court order. Angela: Jane Wyman. |
| 28 | 126 | Captive Hearts | 1986-05-16 | | Angela stops Emma's wedding in Reno; Cole goes to Boston in search of clues about Jeff; Lance tries to impede construction of Melissa's winery; Maggie's ultimatum to Jeff (Edward Albert) has tragic consequences. Lorenzo Lamas, Susan Sullivan, Jane Wyman. Spellman: Erik Holland. Emma: Margaret Ladd. |
| 29 | 127 | Cataclysm | 1986-05-22 | | Another hospital vigil begins; Lance and Jordan have individual successes; Richard finds Cass and their offspring; a liberated Julia (Abby Dalton) still stands on shaky ground, as do others. Jane Wyman, Lorenzo Lamas, Morgan Fairchild, David Selby. Eric Stavros: John Callahan. Harriet Roberts: Marian McCargo Bell. Cass: Anne Archer. |
Season 6
| Episode No. | No. Overall | Title | Airdate | Runtime | Summary |
| --- | --- | --- | --- | --- | --- |
| 1 | 128 | Aftershocks | 1986-10-03 | | |
| 2 | 129 | Living Nightmare | 1986-10-10 | | |
| 3 | 130 | The Stranger Within | 1986-10-17 | | |
| 4 | 131 | Fatal Attraction | 1986-10-24 | | |
| 5 | 132 | Perilous Charm | 1986-10-31 | | |
| 6 | 133 | Flashpoint | 1986-11-07 | | |
| 7 | 134 | Double Jeopardy | 1986-11-14 | | |
| 8 | 135 | Nepotism | 1986-11-21 | | |
| 9 | 136 | Slow Seduction | 1986-11-28 | | |
| 10 | 137 | Maggie | 1986-12-05 | | |
| 11 | 138 | Hot Spots | 1986-12-12 | | |
| 12 | 139 | False Point | 1986-12-19 | | |
| 13 | 140 | Missed Connections | 1987-01-02 | | |
| 14 | 141 | Dark Passion | 1987-01-09 | | |
| 15 | 142 | When the Bough Breaks | 1987-01-23 | | |
| 16 | 143 | The Cradle Will Fall | 1987-01-30 | | |
| 17 | 144 | Topspin | 1987-02-06 | | |
| 18 | 145 | A Piece of Work | 1987-02-13 | | |
| 19 | 146 | Dance of Deception | 1987-02-20 | | |
| 20 | 147 | Hat Trick | 1987-02-27 | | |
| 21 | 148 | Battle Lines | 1987-03-06 | | |
| 22 | 149 | Nowhere to Run | 1987-03-13 | | |
| 23 | 150 | Cold Hands | 1987-03-27 | | |
| 24 | 151 | Body and Soul | 1987-04-03 | | |
| 25 | 152 | Loose Cannons | 1987-04-10 | | |
| 26 | 153 | The Great Karlotti | 1987-05-01 | | |
| 27 | 154 | Chain Reaction | 1987-05-08 | | |
| 28 | 155 | Desperation | 1987-05-15 | | |
Season 7
| Episode No. | No. Overall | Title | Airdate | Runtime | Summary |
| --- | --- | --- | --- | --- | --- |
| 1 | 156 | Opening Moves | 1987-10-02 | | |
| 2 | 157 | Obsession, Possession | 1987-10-09 | | |
| 3 | 158 | Redemption | 1987-10-16 | | |
| 4 | 159 | The Big Bang | 1987-10-23 | | |
| 5 | 160 | Dead End | 1987-10-30 | | |
| 6 | 161 | New Faces | 1987-11-06 | | |
| 7 | 162 | Sweet Revenge | 1987-11-13 | | |
| 8 | 163 | Man Hunt | 1987-11-20 | | |
| 9 | 164 | Hunter's Moon | 1987-11-27 | | |
| 10 | 165 | Lovers and Friends | 1987-12-04 | | |
| 11 | 166 | Across the Bridge | 1987-12-11 | | |
| 12 | 167 | Twist and Shout | 1987-12-18 | | |
| 13 | 168 | Rescue Me | 1988-01-08 | | |
| 14 | 169 | Hornet's Nest | 1988-01-15 | | |
| 15 | 170 | The Uncertainty Principle | 1988-01-22 | | |
| 16 | 171 | A Madness Most Discreet | 1988-02-05 | | |
| 17 | 172 | Stormy Weather | 1988-02-12 | | |
| 18 | 173 | Legacies | 1988-02-19 | | |
| 19 | 174 | Wheels Within Wheels | 1988-03-04 | | |
| 20 | 175 | Channing vs. Channing | 1988-03-11 | | |
| 21 | 176 | False Faces | 1988-03-18 | | |
| 22 | 177 | Dirty Tricks | 1988-03-25 | | |
| 23 | 178 | Flying Blind | 1988-04-01 | | |
| 24 | 179 | Key to Angela | 1988-04-08 | | |
| 25 | 180 | King's Gambit | 1988-04-15 | | |
| 26 | 181 | Telling Tales | 1988-04-22 | | |
| 27 | 182 | As Tears Go By | 1988-04-29 | | |
| 28 | 183 | Last Dance | 1988-05-06 | | |
Season 8
| Episode No. | No. Overall | Title | Airdate | Runtime | Summary |
| --- | --- | --- | --- | --- | --- |
| 1 | 184 | Changing Times | 1988-10-28 | | |
| 2 | 185 | Farewell, My Lovelies | 1988-11-04 | | |
| 3 | 186 | Dust to Dust | 1988-11-11 | | |
| 4 | 187 | Jeopardy | 1988-11-18 | | |
| 5 | 188 | Tuscany Venus | 1988-12-02 | | |
| 6 | 189 | Liars Anonymous | 1988-12-09 | | |
| 7 | 190 | Life with Father | 1988-12-16 | | |
| 8 | 191 | Solomon's Choice | 1989-01-06 | | |
| 9 | 192 | Suspicion | 1989-01-13 | | |
| 10 | 193 | There Goes the Bride | 1989-01-20 | | |
| 11 | 194 | True Confessions | 1989-02-03 | | |
| 12 | 195 | And Baby Makes Three | 1989-02-10 | | |
| 13 | 196 | Dinner at Eight | 1989-02-17 | | |
| 14 | 197 | Uneasy Allies | 1989-03-03 | | |
| 15 | 198 | The Vigil | 1989-03-10 | | |
| 16 | 199 | Missing Links | 1989-03-17 | | |
| 17 | 200 | Resurrection | 1989-03-31 | | |
| 18 | 201 | Enquiring Minds | 1989-04-07 | | |
| 19 | 202 | Grand Delusions | 1989-04-14 | | |
| 20 | 203 | Ties That Bind | 1989-05-05 | | |
| 21 | 204 | The Last Laugh | 1989-05-12 | | |
| 22 | 205 | Decline and Fall | 1989-05-19 | | |
Season 9
| Episode No. | No. Overall | Title | Airdate | Runtime | Summary |
| --- | --- | --- | --- | --- | --- |
| 1 | 206 | The Price of Freedom | 1989-09-29 | | |
| 2 | 207 | Charley | 1989-10-06 | | |
| 3 | 208 | Flesh and Blood | 1989-10-13 | | |
| 4 | 209 | Payback | 1989-10-20 | | |
| 5 | 210 | Soul Sacrifice | 1989-11-03 | | |
| 6 | 211 | God of the Grape | 1989-11-10 | | |
| 7 | 212 | Doctor Dollars | 1989-11-17 | | |
| 8 | 213 | Luck Wave | 1989-12-01 | | |
| 9 | 214 | Merry Christmas, Charley | 1989-12-08 | | |
| 10 | 215 | Danny | 1989-12-15 | | |
| 11 | 216 | Time Bomb | 1990-01-05 | | |
| 12 | 217 | Madness Descending | 1990-01-12 | | |
| 13 | 218 | Four Women | 1990-01-19 | | |
| 14 | 219 | Brotherly Love | 1990-02-02 | | |
| 15 | 220 | Finding Lauren | 1990-02-16 | | |
| 16 | 221 | Walking Money | 1990-02-23 | | |
| 17 | 222 | Vigil | 1990-03-09 | | |
| 18 | 223 | Dark Streets | 1990-03-16 | | |
| 19 | 224 | Crimes of the Past | 1990-04-27 | | |
| 20 | 225 | The Return | 1990-05-04 | | |
| 21 | 226 | Danny's Song | 1990-05-11 | | |
| 22 | 227 | Home Again | 1990-05-18 | | |
Series Cast
| | | | |
| --- | --- | --- | --- |
| | Susan Sullivan | as Maggie Gioberti | |
| | Jane Wyman | as Angela Gioberti Channing | |
| | Lorenzo Lamas | as Lance Cumson | |
| | Robert Foxworth | as Chase Gioberti | |
| | Abby Dalton | as Julia Cumson | |
| | William R. Moses | as Cole Gioberti | |
| | Chao-Li Chi | as Chao-Li Chi | |
| | Margaret Ladd | as Emma Channing | |
| | Ana Alicia | as Melissa Agretti Cumson | |
| | Mel Ferrer | as Phillip Erikson | |
| | David Selby | as Richard Channing | |
| | Jamie Rose | as Vickie Gioberti | |
| | Dana Sparks | as Vickie Gioberti | |
| | Sarah Douglas | as Pamela Lynch | |
| | Laura Johnson | as Terry Hartford Ranson | |
| | Brett Cullen | as Dan Fixx | |
| | John Callahan | as Eric Stavros | |
| | Paul Freeman | as Gustav Riebmann | |
| | Cesar Romero | as Peter Stavros | |
| | Gregory Harrison | as Michael Sharpe | |
| | Andrea Thompson | as Genele Ericson | |
| | Ken Olin | as Father Christopher Rossini | |
| | Kristian Alfonso | as Pilar Ortega Cumson | |
| | Rod Taylor | as Frank Agretti | |
| | Simon MacCorkindale | as Greg Reardon | |
| | Wendy Phillips | as Lauren Daniels | |
| | David Beecroft | as Nick Agretti | |
Series Crew
| | Position | Name |
| --- | --- | --- |
| | Creator | Earl Hamner Jr. |
Related News
TVMaze