The story follows a teenage girl named Lucy Heartfilla who is determined to join the notorious magical Fairy Tail Guild. During a daring rescue, she encounters Natsu who is part of the guild and eventually offers her a place. They become teammates performing various missions for the Fairy Tail Guild.
Series Overview
Rating
imDb Rating: 8.0 (17,950 Votes)
Metascore: N/A
Plot
Lucy, an aspiring Celestial Wizard, becomes a friend and ally to powerful wizards Natsu, Gray, and Erza, who are part of the (in)famous wizard guild, Fairy Tail.
Details
Rated: TV-14
Released: 30 Sep 2011
Runtime: 24 min
Genre: Animation, Action, Adventure, Comedy, Fantasy
Director: N/A
Writer: Hiro Mashima, Masashi Sogo
Actors: Todd Haberkorn, Cherami Leigh, Tia Lynn Ballard, Tetsuya Kakihara
Language: Japanese, English
Country: Japan
Awards: 4 wins & 8 nominations.
Total Seasons: 8
Previous Episode
Dearest Friends
Episode 8x51; Sep 29, 2019
Previous Episodes 8x51: Dearest Friends 8x50: Hearts Connected 8x49: Magic of Hope 8x48: World Destruction 8x47: When the Fire Dies 8x46: Raging Fire of the Dragon 8x45: The Gate of Vows 8x44: Blind to Love 8x43: Neo Eclipse

View All Episodes
Cast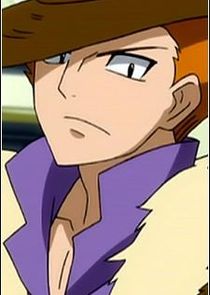 Kawanabe Masaki as Jet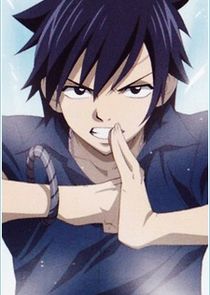 Eri Kitamura as Gray Fullbuster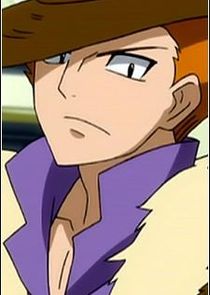 Namekawa Kyouko as Jet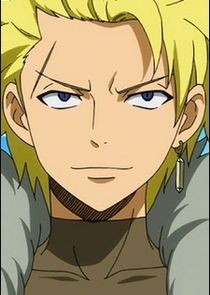 Fuyuka Oura as Sting Eucliffe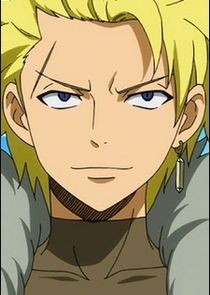 Takahiro Sakurai as Sting Eucliffe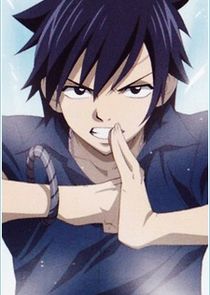 Yuichi Nakamura as Gray Fullbuster
View Full Cast
Skip to:
Season 1
| Episode No. | No. Overall | Title | Airdate | Runtime | Summary |
| --- | --- | --- | --- | --- | --- |
| 1 | 1 | The Fairy Tail | 2009-10-12 | 25 | |
| 2 | 2 | Fire Dragon, Monkey, and Bull | 2009-10-19 | 25 | |
| 3 | 3 | Infiltrate the Everlue Mansion | 2009-10-26 | 25 | |
| 4 | 4 | Dear Kaby | 2009-11-02 | 25 | |
| 5 | 5 | The Wizard in Armor | 2009-11-09 | 25 | |
| 6 | 6 | Fairies in the Wind | 2009-11-16 | 25 | |
| 7 | 7 | Flame and Wind | 2009-11-23 | 25 | |
| 8 | 8 | The Strongest Team!!! | 2009-11-30 | 25 | |
| 9 | 9 | Natsu Devours a Village | 2009-12-07 | 25 | |
| 10 | 10 | Natsu vs. Erza | 2009-12-14 | 25 | |
| 11 | 11 | The Cursed Island | 2009-12-21 | 25 | |
| 12 | 12 | Moon Drip | 2010-01-04 | 25 | |
| 13 | 13 | Natsu vs. Yuka the Wave User | 2010-01-11 | 25 | |
| 14 | 14 | Just Do Whatever!! | 2010-01-18 | 25 | |
| 15 | 15 | Eternal Magic | 2010-01-25 | 25 | |
| 16 | 16 | The Final Showdown on Galuna Island | 2010-02-01 | 25 | |
| 17 | 17 | Burst | 2010-02-08 | 25 | |
| 18 | 18 | Reach the Sky Above | 2010-02-15 | 25 | |
| 19 | 19 | Changeling | 2010-02-22 | 25 | |
| 20 | 20 | Natsu and the Dragon Egg | 2010-03-01 | 25 | |
| 21 | 21 | The Phantom Lord | 2010-03-08 | 25 | |
| 22 | 22 | Lucy Heartfilia | 2010-03-15 | 25 | |
| 23 | 23 | 15 Minutes | 2010-03-22 | 25 | |
| 24 | 24 | To Keep from Seeing Those Tears | 2010-03-29 | 25 | |
| 25 | 25 | A Flower Blooms in the Rain | 2010-04-12 | 25 | |
| 26 | 26 | Wings of Flame | 2010-04-19 | 25 | |
| 27 | 27 | The Two Dragonslayers | 2010-04-26 | 25 | |
| 28 | 28 | Fairy Law | 2010-05-03 | 25 | |
| 29 | 29 | My Resolve | 2010-05-10 | 25 | |
| 30 | 30 | Next Generation | 2010-05-17 | 25 | |
| 31 | 31 | A Star Removed from the Sky | 2010-05-24 | 25 | |
| 32 | 32 | Celestial Spirit King | 2010-05-31 | 25 | |
| 33 | 33 | The Tower of Heaven | 2010-06-07 | 25 | |
| 34 | 34 | Jellal | 2010-06-21 | 25 | |
| 35 | 35 | Voice of Darkness | 2010-06-28 | 25 | |
| 36 | 36 | Heaven's Game | 2010-07-05 | 25 | |
| 37 | 37 | Armor of the Heart | 2010-07-12 | 25 | |
| 38 | 38 | Destiny | 2010-07-19 | 25 | |
| 39 | 39 | Give Our Prayers to the Sacred Light | 2010-07-26 | 25 | |
| 40 | 40 | Titania Falls | 2010-08-02 | 25 | |
| 41 | 41 | Home | 2010-08-09 | 25 | |
| 42 | 42 | Battle of Fairy Tail | 2010-08-16 | 25 | |
| 43 | 43 | Defeat Your Friends to Save Your Friends | 2010-08-23 | 25 | |
| 44 | 44 | Thunder Palace | 2010-08-30 | 25 | |
| 45 | 45 | Advent of Satan | 2010-09-06 | 25 | |
| 46 | 46 | Clash at Kardia Cathedral | 2010-09-13 | 25 | |
| 47 | 47 | Triple Dragons | 2010-09-20 | 25 | |
| 48 | 48 | Fantasia | 2010-09-27 | 25 | |
Season 2
| Episode No. | No. Overall | Title | Airdate | Runtime | Summary |
| --- | --- | --- | --- | --- | --- |
| 1 | 49 | The Day of the Fateful Encounter | 2010-10-11 | 25 | |
| 2 | 50 | Special Request: Watch Out for the Guy You Like! | 2010-10-18 | 25 | |
| 3 | 51 | LOVE & LUCKY | 2010-10-25 | 25 | |
| 4 | 52 | Allied Forces, Assemble! | 2010-11-01 | 25 | |
| 5 | 53 | Enter the Oración Seis! | 2010-11-08 | 25 | |
| 6 | 54 | Maiden of the Sky | 2010-11-15 | 25 | |
| 7 | 55 | The Girl and the Ghost | 2010-11-22 | 25 | |
| 8 | 56 | Dead Grand Prix | 2010-11-29 | 25 | |
| 9 | 57 | Darkness | 2010-12-06 | 25 | |
| 10 | 58 | Celestial Skirmish | 2010-12-13 | 25 | |
| 11 | 59 | Jellal of Days Gone By | 2010-12-20 | 25 | |
| 12 | 60 | March of Destruction | 2010-12-27 | 25 | |
| 13 | 61 | Super Aerial Battle! Natsu vs. Cobra | 2011-01-03 | 25 | |
| 14 | 62 | Wizard Saint Jura | 2011-01-17 | 25 | |
| 15 | 63 | Your Words | 2011-01-24 | 25 | |
| 16 | 64 | Zero | 2011-01-31 | 25 | |
| 17 | 65 | From Pegasus to Fairies | 2011-02-07 | 25 | |
| 18 | 66 | The Power of Feelings | 2011-02-14 | 25 | |
| 19 | 67 | I'm With You | 2011-02-21 | 25 | |
| 20 | 68 | A Guild for One | 2011-02-28 | 25 | |
| 21 | 69 | Call of the Dragon | 2011-03-07 | 25 | |
| 22 | 70 | Natsu vs. Gray! | 2011-03-14 | 25 | |
| 23 | 71 | Friendship Overcomes the Dead | 2011-03-21 | 25 | |
| 24 | 72 | A Fairy Tail Wizard | 2011-03-28 | 25 | |
| 25 | 73 | Rainbow Cherry Blossoms | 2011-04-04 | 25 | |
| 26 | 74 | Wendy's First Big Job!? | 2011-04-11 | 25 | |
| 27 | 75 | 24-Hour Endurance Road Race | 2011-04-16 | 25 | |
| 28 | 76 | Gildarts | 2011-04-23 | 25 | |
| 29 | 77 | Earthland | 2011-04-30 | 25 | |
| 30 | 78 | Edolas | 2011-05-07 | 25 | |
| 31 | 79 | Fairy Hunter | 2011-05-14 | 25 | |
| 32 | 80 | Key of Hope | 2011-05-21 | 25 | |
| 33 | 81 | Fireball | 2011-05-28 | 25 | |
| 34 | 82 | Welcome Home | 2011-06-04 | 25 | |
| 35 | 83 | Extalia | 2011-06-11 | 25 | |
| 36 | 84 | Fly, to Our Friends! | 2011-06-18 | 25 | |
| 37 | 85 | Code ETD | 2011-06-25 | 25 | |
| 38 | 86 | Erza vs Erza | 2011-07-02 | 25 | |
| 39 | 87 | We're Talking About Lives Here!!!! | 2011-07-09 | 25 | |
| 40 | 88 | For Pride's Sake, the River of Stars | 2011-07-16 | 25 | |
| 41 | 89 | The Apocalyptic Dragon Chain Cannon | 2011-07-23 | 25 | |
| 42 | 90 | The Boy Back Then | 2011-07-30 | 25 | |
| 43 | 91 | Dragon Sense | 2011-08-06 | 25 | |
| 44 | 92 | O Living Ones | 2011-08-13 | 25 | |
| 45 | 93 | I'm Standing Right Here | 2011-08-20 | 25 | |
| 46 | 94 | Bye-bye, Edolas | 2011-08-27 | 25 | |
| 47 | 95 | Lisanna | 2011-09-03 | 25 | |
| 48 | 96 | He Who Extinguishes Life | 2011-09-10 | 25 | |
Season 3
| Episode No. | No. Overall | Title | Airdate | Runtime | Summary |
| --- | --- | --- | --- | --- | --- |
| 1 | 97 | Best Partners | 2011-09-17 | 25 | |
| 2 | 98 | Who's the Lucky One? | 2011-09-24 | 25 | |
| 3 | 99 | Natsu vs. Gildarts | 2011-10-01 | 25 | |
| 4 | 100 | Mest | 2011-10-08 | 25 | |
| 5 | 101 | Black Wizard | 2011-10-15 | 25 | |
| 6 | 102 | Iron Soul | 2011-10-22 | 25 | |
| 7 | 103 | Makarov Charges | 2011-10-29 | 25 | |
| 8 | 104 | Lost Magic | 2011-11-05 | 25 | |
| 9 | 105 | Fire Dragon vs. Flame God | 2011-11-12 | 25 | |
| 10 | 106 | Grand Magic World | 2011-11-19 | 25 | |
| 11 | 107 | Arc of Embodiment | 2011-11-26 | 25 | |
| 12 | 108 | Human Gate | 2011-12-03 | 25 | |
| 13 | 109 | Lucy Fire! | 2011-12-10 | 25 | |
| 14 | 110 | Dead-end of Despair | 2011-12-17 | 25 | |
| 15 | 111 | Tears of Love and Vitality | 2011-12-24 | 25 | |
| 16 | 112 | The One Thing I Couldn't Say | 2012-01-07 | 25 | |
| 17 | 113 | Tenrou Tree | 2012-01-14 | 25 | |
| 18 | 114 | Erza vs. Azuma | 2012-01-21 | 25 | |
| 19 | 115 | Freezing Fighting Spirit | 2012-01-28 | 25 | |
| 20 | 116 | Power of Life | 2012-02-04 | 25 | |
| 21 | 117 | Rolling Thunder | 2012-02-11 | 25 | |
| 22 | 118 | The Man Without an Emblem | 2012-02-18 | 25 | Several members of the Dark Guild Grimoire Heart are back for revenge after their magic power has restored, and they're after the wounded Fairy Tail members. The remaining Fairy Tail members will have to hold them off if they are to protect their friends. Meanwhile Laxus does battle with Grimoire Hearts master Hades. |
| 23 | 119 | Realm of the Abyss | 2012-02-25 | 25 | The Fairy Tail members left at the camp deal with the remaining Grimoire Heart forces. At the same time, Natsu uses the magical powers of Laxus battle Hades once again. Thunder-Fire dragon hunter versus Grimoire Heart's master. |
| 24 | 120 | Daybreak on Tenrou Island | 2012-03-03 | 25 | Even after Natsu wasn't able to defeat Master Hades using his own powers and the powers leant to him by Laxus, the Fairy Tail members won't give up without a final fight. While Master Hades pulls out all the stops, Natsu, Lucy, Erza, Grey and Wendy face him head-on with no magical powers left. In meantime, Happy, Carla and Lilly have found the actual beating Devil's Heart inside the ship. |
| 25 | 121 | The Right to Love | 2012-03-10 | 25 | The battle between Fairy Tail and the dark guild Grimoire Heart has come to it's conclusion and as the dust settles Fairy Tail members are left to wonder: what of the S-Class exam? Even though she hasn't made S-Class yet, Cana decides to tell Gildarts the truth about who she is. And the fleeing Grimoire Heart members encounter Zeref on their ship. |
| 26 | 122 | Let's Hold Hands | 2012-03-17 | 25 | The Fairy Tail's members on Tenrou Island can't even catch their breath after winning the all-out war with the dark guild Grimoire Heart as the ancient and mysterious dragon Acnologia suddenly appears above Tenrou Island. Gildarts, having faced the dragon before and barely escaping it with his life, warns his fellow members that this dragon is an enemy of humanity. |
| 27 | 123 | Fairy Tail, Year X791 | 2012-03-24 | 25 | Seven years have passed since Acnologia attacked and destroyed Tenrou Island. The Fairy Tail members that were present haven't been seen since and in their absence the strongest guild on Earth and it's members have been through a lot of changes. |
| 28 | 124 | The Seven Year Gap | 2012-03-31 | 25 | The Fairy Tail members that went missing on Tenrou Island 7 years ago are back. But a lot has changed in 7 years, and picking up where they left off will not be so easy. |
| 29 | 125 | The Magic Ball | 2012-04-07 | 25 | Natsu, Happy, Lucy, Erza, Grey, Wendy and Carla go on a mission that requires them to go to an elegant ball for mages to capture jewel thief. |
| 30 | 126 | True Scoundrels - The Butt Jiggle Gang | 2012-04-14 | 25 | Natsu, Happy, Lucy, Wendy and Carla are looking for an easy score when they take a mission to protect cargo travelling 6 hours by train for potential thieves. But when the weird gang of thieves actually strike, Natsu is down for the count due to motion sickness and Lucy, Happy and Carla aren't of much help either. That just leaves Wendy... |
| 31 | 127 | The Terror of Invisible Lucy | 2012-04-21 | 25 | Lucy uses a 7 year old potion whilst taking a bath. But it seems that 7 years is a lot, even for a magic potion, and the effect turns Lucy invisible. Fun at first, it puts her in quite the predicament and she hopes her fellow Fairy Tail members can help her turn back to normal. |
| 32 | 128 | Father's Memento | 2012-04-28 | 25 | Everyone in the guild is surprised when suddenly Michelle, a relative of Lucy appears, carrying a mysterious memento of Lucy's father. Michelle is invited to stay at the guild for a while and joins Team Natsu on a simple quest. |
| 33 | 129 | Turbulent Showdown! Natsu vs. Laxus | 2012-05-05 | 25 | Natsu and Gajeel challenge Laxus to a duel. The guild and the town of Magnolia immediately organise an entire festival around the event, since it has been seven years something noteworthy like that has happened. Even though Natsu and Gajeel have increased in power since their last encounter with Laxus, it might not be enough to defeat the former S-Class Fairy Tail wizard. |
| 34 | 130 | Target: Lucy | 2012-05-12 | 25 | After the duel between Natsu and Laxus, Fairy Tail members return to the Guild only to encounter three mysterious wizards there. The wizards, who are the Earthland counterparts of Edolas' Coco, Sugar boy and Hughes, are demanding that the guild hands over Lucy Heartfilia. |
| 35 | 131 | The Fury of Legion | 2012-05-19 | 25 | The battle between Earthland's Sugar boy, Hughes, Coco and Fairy Tail rages on. Meanwhile Gildarts faces off with Earthland's Byro, where he finds out that Fairy Tail is facing a secret mage order called the Legion Corps. |
| 36 | 132 | Key of the Starry Heavens | 2012-05-26 | 25 | As the dust settles and Fairy Tail recovers from their kind-of-a-defeat by the hand of the Legion, Team Natsu decides they won't give up so easily and head to the Heartfilia mansion to search for clues concerning the clock hand that the Legion stole from Lucy. |
| 37 | 133 | Travel Companions | 2012-06-02 | 25 | |
| 38 | 134 | Labyrinth Capriccio | 2012-06-09 | 25 | |
| 39 | 135 | Footprints of the Myth | 2012-06-16 | 25 | |
| 40 | 136 | True Scoundrels, Once Again | 2012-06-23 | 25 | |
| 41 | 137 | Defying Calculation | 2012-06-30 | 25 | |
| 42 | 138 | The Course of the Holy War | 2012-07-07 | 25 | |
| 43 | 139 | Time Begins to Tick | 2012-07-14 | 25 | |
| 44 | 140 | Enter the Neo-Oración Seis! | 2012-07-21 | 25 | |
| 45 | 141 | Get the Infinity Clock! | 2012-07-28 | 25 | |
| 46 | 142 | Dissonance of Battle | 2012-08-04 | 25 | |
| 47 | 143 | Anti-Link | 2012-08-11 | 25 | |
| 48 | 144 | Despair Unleashed | 2012-08-18 | 25 | |
| 49 | 145 | Real Nightmare | 2012-08-25 | 25 | |
| 50 | 146 | Time Spiral | 2012-09-01 | 25 | |
| 51 | 147 | To the Infinity Castle! | 2012-09-08 | 25 | |
| 52 | 148 | Angel Tears | 2012-09-15 | 25 | |
| 53 | 149 | I Hear the Voice of My Friend | 2012-09-22 | 25 | |
| 54 | 150 | Lucy and Michelle | 2012-09-29 | 25 | |
Season 4
| Episode No. | No. Overall | Title | Airdate | Runtime | Summary |
| --- | --- | --- | --- | --- | --- |
| 1 | 151 | Sabertooth | 2012-10-06 | 25 | |
| 2 | 152 | And So We Aim for the Top | 2012-10-13 | 25 | |
| 3 | 153 | Song of the Stars | 2012-10-20 | 25 | |
| 4 | 154 | For All the Time We Missed Each Other | 2012-10-27 | 25 | |
| 5 | 155 | Crocus, the Flower-Blooming Capital | 2012-11-03 | 25 | |
| 6 | 156 | Sky Labyrinth | 2012-11-10 | 25 | |
| 7 | 157 | New Guild | 2012-11-17 | 25 | |
| 8 | 158 | Night of Shooting Stars | 2012-11-24 | 25 | |
| 9 | 159 | Lucy vs. Flare | 2012-12-01 | 25 | |
| 10 | 160 | Portent | 2012-12-08 | 25 | |
| 11 | 161 | Chariots | 2012-12-15 | 25 | |
| 12 | 162 | Elfman vs. Bacchus | 2012-12-22 | 25 | |
| 13 | 163 | Mirajane vs. Jenny | 2013-01-05 | 25 | |
| 14 | 164 | Kagura vs. Yukino | 2013-01-12 | 25 | |
| 15 | 165 | Hatred at Nightfall | 2013-01-19 | 25 | |
| 16 | 166 | Pandemonium | 2013-01-26 | 25 | |
| 17 | 167 | 100 Against 1 | 2013-02-02 | 25 | |
| 18 | 168 | Laxus vs. Alexei | 2013-02-09 | 25 | |
| 19 | 169 | Wendy vs. Shelia | 2013-02-16 | 25 | |
| 20 | 170 | Small Fists | 2013-02-23 | 25 | |
| 21 | 171 | Naval Battle | 2013-03-02 | 25 | |
| 22 | 172 | A Parfum for You | 2013-03-09 | 25 | |
| 23 | 173 | Battle of Dragon Slayers | 2013-03-16 | 25 | |
| 24 | 174 | Four Dragons | 2013-03-23 | 25 | |
| 25 | 175 | Natsu vs. the Twin Dragons | 2013-03-30 | 25 | |
Season 5
| Episode No. | No. Overall | Title | Airdate | Runtime | Summary |
| --- | --- | --- | --- | --- | --- |
| 1 | 176 | King of the Dragons | 2014-04-05 | 25 | |
| 2 | 177 | The Eclipse Project | 2014-04-12 | 25 | |
| 3 | 178 | Fairy Tactician | 2014-04-19 | 25 | |
| 4 | 179 | Gray vs. Rufus | 2014-04-26 | 25 | |
| 5 | 180 | The Hungry Wolf Knights | 2014-05-03 | 25 | |
| 6 | 181 | Fairy Tail vs. Executioners | 2014-05-10 | 25 | |
| 7 | 182 | Scorching Earth | 2014-05-17 | 25 | |
| 8 | 183 | Our Place | 2014-05-24 | 25 | |
| 9 | 184 | The Kingdom 'til Tomorrow | 2014-05-31 | 25 | |
| 10 | 185 | Erza vs Kagura | 2014-06-07 | 25 | |
| 11 | 186 | A Future Racing Toward Despair | 2014-06-14 | 25 | |
| 12 | 187 | Frog | 2014-06-21 | 25 | |
| 13 | 188 | Roaring Thunder! | 2014-06-28 | 25 | |
| 14 | 189 | Gloria | 2014-07-05 | 25 | |
| 15 | 190 | The One Who Closes the Gate | 2014-07-12 | 25 | |
| 16 | 191 | Natsu vs. Rogue | 2014-07-19 | 25 | |
| 17 | 192 | For Me, Too | 2014-07-26 | 25 | |
| 18 | 193 | Seven Dragons | 2014-08-02 | 25 | |
| 19 | 194 | Zirconis' Magic | 2014-08-09 | 25 | |
| 20 | 195 | People and People, Dragons and Dragons, People and Dragons | 2014-08-16 | 25 | |
| 21 | 196 | Sin and Sacrifice | 2014-08-23 | 25 | |
| 22 | 197 | Time of Life | 2014-08-30 | 25 | |
| 23 | 198 | Fields of Gold | 2014-09-06 | 25 | |
| 24 | 199 | The Grand Banquet | 2014-09-13 | 25 | |
| 25 | 200 | Droplets of Time | 2014-09-20 | 25 | |
| 26 | 201 | A Gift | 2014-09-27 | 25 | |
| 27 | 202 | Welcome Back, Frosch | 2014-10-04 | 25 | |
| 28 | 203 | Moulin Rouge | 2014-10-11 | 25 | |
| 29 | 204 | Full Effort Hospitality! | 2014-10-18 | 25 | |
| 30 | 205 | Signal of Rebellion | 2014-10-25 | 25 | |
| 31 | 206 | Library Panic | 2014-11-01 | 25 | |
| 32 | 207 | Hisui Rises! | 2014-11-08 | 25 | |
| 33 | 208 | Astral Spiritus | 2014-11-15 | 25 | |
| 34 | 209 | Wendy vs. Aquarius - Let's Have Fun in the Amusement Park! | 2014-11-22 | 25 | |
| 35 | 210 | Guild Deck vs. Celestial Deck | 2014-11-29 | 25 | |
| 36 | 211 | Gray vs. Cancer - Dance Battle! | 2014-12-06 | 25 | |
| 37 | 212 | Juvia vs. Aries! Desert Death Match! | 2014-12-13 | 25 | |
| 38 | 213 | Erza vs. Sagittarius! Horseback Showdown! | 2014-12-20 | 25 | |
| 39 | 214 | Natsu vs. Leo | 2014-12-27 | 25 | |
| 40 | 215 | Ophiuchus, the Snake Charmer | 2015-01-10 | 25 | |
| 41 | 216 | When the Stars Fall | 2015-01-17 | 25 | |
| 42 | 217 | Celestial Spirit Beast | 2015-01-24 | 25 | |
| 43 | 218 | Believe | 2015-01-31 | 25 | |
| 44 | 219 | What a Pure Heart Weaves | 2015-02-07 | 25 | |
| 45 | 220 | 413 Days | 2015-02-14 | 25 | |
| 46 | 221 | The Labyrinth of White | 2015-02-21 | 25 | |
| 47 | 222 | Transform! | 2015-02-28 | 25 | |
| 48 | 223 | It's Kemo-Kemo! | 2015-03-07 | 25 | |
| 49 | 224 | The Place You Came To | 2015-03-14 | 25 | |
| 50 | 225 | Lightning Man | 2015-03-21 | 25 | |
| 51 | 226 | Fairy Tail of the Dead Meeeeeeeeen | 2015-03-28 | 25 | |
Season 6
| Episode No. | No. Overall | Title | Airdate | Runtime | Summary |
| --- | --- | --- | --- | --- | --- |
| 1 | 227 | Morning of a New Adventure | 2015-04-04 | 25 | |
| 2 | 228 | Wizards vs. Hunters | 2015-04-11 | 25 | |
| 3 | 229 | Art of Regression | 2015-04-18 | 25 | |
| 4 | 230 | The Demon Returns | 2015-04-25 | 25 | |
| 5 | 231 | Gray vs. Doriate | 2015-05-02 | 25 | |
| 6 | 232 | Voice of the Flame | 2015-05-09 | 25 | |
| 7 | 233 | Song of the Fairies | 2015-05-16 | 25 | |
| 8 | 234 | Tartaros Chapter, Prologue - The Nine Demon Gates | 2015-05-23 | 25 | |
| 9 | 235 | Tartaros Chapter, Prologue - Fairies vs. Netherworld | 2015-05-30 | 25 | |
| 10 | 236 | Tartaros Chapter, Prologue - The White Legacy | 2015-06-06 | 25 | |
| 11 | 237 | Tartaros Chapter, Prologue - Natsu vs. Jackal | 2015-06-13 | 25 | |
| 12 | 238 | Tartaros Chapter - Immorality and Sinners | 2015-06-20 | 25 | |
| 13 | 239 | Tartaros Chapter - Jellal vs. Oración Seis | 2015-06-27 | 25 | |
| 14 | 240 | Tartaros Chapter - A Place Reached by Prayer | 2015-07-04 | 25 | |
| 15 | 241 | Tartaros Chapter - The Demon's Rebirth | 2015-07-11 | 25 | |
| 16 | 242 | Tartaros Chapter - To Let Live or Die | 2015-07-18 | 25 | |
| 17 | 243 | Tartaros Chapter - Wendy vs. Ezel | 2015-07-25 | 25 | |
| 18 | 244 | Tartaros Chapter - Friends Forever | 2015-08-01 | 25 | |
| 19 | 245 | Tartaros Chapter - Hell's Core | 2015-08-08 | 25 | |
| 20 | 246 | Tartaros Chapter - Underworld King | 2015-08-15 | 25 | |
| 21 | 247 | Tartaros Chapter - Alegria | 2015-08-22 | 25 | |
| 22 | 248 | Tartaros Chapter - A Strike from the Stars | 2015-08-29 | 25 | |
| 23 | 249 | Tartaros Chapter - Celestial Spirit King vs. Underworld King | 2015-09-05 | 25 | |
| 24 | 250 | Tartaros Chapter - Erza vs. Minerva | 2015-09-12 | 25 | |
| 25 | 251 | Tartaros Chapter - The Boy's Tale | 2015-09-19 | 25 | |
| 26 | 252 | Tartaros Chapter - Gray vs. Silver | 2015-09-26 | 25 | |
| 27 | 253 | Tartaros Chapter - A Silver Wish | 2015-10-03 | 25 | |
| 28 | 254 | Tartaros Chapter - Air | 2015-10-10 | 25 | |
| 29 | 255 | Tartaros Chapter - Steel | 2015-10-17 | 25 | |
| 30 | 256 | Tartaros Chapter - Final Duels | 2015-10-24 | 25 | |
| 31 | 257 | Tartaros Chapter - Wings of Despair | 2015-10-31 | 25 | |
| 32 | 258 | Tartaros Chapter - Fire Dragon Iron Fist | 2015-11-07 | 25 | |
| 33 | 259 | Tartaros Chapter - 00:00 | 2015-11-14 | 25 | |
| 34 | 260 | Tartaros Chapter - The Girl in the Crystal | 2015-11-21 | 25 | |
| 35 | 261 | Tartaros Chapter - Absolute Demon | 2015-11-28 | 25 | |
| 36 | 262 | Tartaros Chapter - Memento Mori | 2015-12-05 | 25 | |
| 37 | 263 | Tartaros Chapter - Soaring Above Ishgar | 2015-12-12 | 25 | |
| 38 | 264 | Tartaros Chapter - Drops of Fire | 2015-12-19 | 25 | |
| 39 | 265 | Tartaros Chapter, Finale - Where the Power of Life Lies | 2015-12-26 | 25 | |
Season 7
| Episode No. | No. Overall | Title | Airdate | Runtime | Summary |
| --- | --- | --- | --- | --- | --- |
| 1 | 266 | The Fairy in Your Heart | 2016-01-09 | 25 | |
| 2 | 267 | The Adventure Begins | 2016-01-16 | 25 | |
| 3 | 268 | Treasure Hunt | 2016-01-23 | 25 | |
| 4 | 269 | Dancing with Blades | 2016-01-30 | 25 | |
| 5 | 270 | Moonlit Lake | 2016-02-06 | 25 | |
| 6 | 271 | Blue Skull | 2016-02-13 | 25 | |
| 7 | 272 | Conveyer of Magic | 2016-02-20 | 25 | |
| 8 | 273 | Treasure | 2016-02-27 | 25 | |
| 9 | 274 | Law | 2016-03-05 | 25 | |
| 10 | 275 | Eternal Adventure | 2016-03-12 | 25 | |
| 11 | 276 | Challenger | 2016-03-19 | 25 | |
| 12 | 277 | Message of Flame | 2016-03-26 | 25 | |
Season 8
| Episode No. | No. Overall | Title | Airdate | Runtime | Summary |
| --- | --- | --- | --- | --- | --- |
| 1 | 278 | Lamia Scale's Thanksgiving Day | 2018-10-06 | 25 | |
| 2 | 279 | Because I Love You | 2018-10-13 | 25 | |
| 3 | 280 | Avatar | 2018-10-20 | 25 | |
| 4 | 281 | Underground Fight | 2018-10-27 | 25 | |
| 5 | 282 | Purification Strategy | 2018-11-03 | 25 | |
| 6 | 283 | Ikusa-Tsunagi | 2018-11-10 | 25 | |
| 7 | 284 | Memories | 2018-11-17 | 25 | |
| 8 | 285 | The Seventh Guild Master | 2018-11-24 | 25 | |
| 9 | 286 | Law of Space | 2018-12-01 | 25 | |
| 10 | 287 | Emperor Spriggan | 2018-12-08 | 25 | |
| 11 | 288 | To The Land Abandoned by Gods | 2018-12-15 | 25 | |
| 12 | 289 | Mavis and Zeref | 2018-12-22 | 25 | |
| 13 | 290 | Fairy Heart | 2019-01-05 | 25 | |
| 14 | 291 | The Magnolia Defensive War | 2019-01-12 | 25 | |
| 15 | 292 | Morning Star | 2019-01-19 | 25 | |
| 16 | 293 | This Parfum Goes To? | 2019-01-26 | 25 | |
| 17 | 294 | Natsu vs. Zeref | 2019-02-02 | 25 | |
| 18 | 295 | Across 400 Years | 2019-02-09 | 25 | |
| 19 | 296 | What I Want to Do | 2019-02-16 | 25 | |
| 20 | 297 | Not Until the Battle Is Over | 2019-02-23 | 25 | |
| 21 | 298 | In a Silent Time | 2019-03-03 | 25 | |
| 22 | 299 | Natsu, Revived!! | 2019-03-10 | 25 | |
| 23 | 300 | Historia of Corpses | 2019-03-17 | 25 | |
| 24 | 301 | Mettle | 2019-03-24 | 25 | |
| 25 | 302 | The Third Seal | 2019-03-31 | 25 | |
| 26 | 303 | Together, Always | 2019-04-07 | 25 | |
| 27 | 304 | Fairy Tail Zero | 2019-04-14 | 25 | |
| 28 | 305 | White Dragneel | 2019-04-21 | 25 | |
| 29 | 306 | The Winter Wizard | 2019-04-28 | 25 | |
| 30 | 307 | Gray and Juvia | 2019-05-05 | 25 | |
| 31 | 308 | The Mightiest Demon of the Book of Zeref | 2019-05-12 | 25 | |
| 32 | 309 | Broken Bonds | 2019-05-19 | 25 | |
| 33 | 310 | Pleasure and Pain | 2019-05-26 | 25 | |
| 34 | 311 | Natsu's Mind | 2019-06-02 | 25 | |
| 35 | 312 | Sting, the White Shadow Dragon | 2019-06-09 | 25 | |
| 36 | 313 | Dragon Seed | 2019-06-16 | 25 | |
| 37 | 314 | Master Enchant | 2019-06-23 | 25 | |
| 38 | 315 | Dragon or Demon | 2019-06-30 | 25 | |
| 39 | 316 | Gray's Trump Card | 2019-07-07 | 25 | |
| 40 | 317 | Dark Future | 2019-07-14 | 25 | |
| 41 | 318 | My Name Is... | 2019-07-21 | 25 | |
| 42 | 319 | Compassion | 2019-07-28 | 25 | |
| 43 | 320 | Neo Eclipse | 2019-08-04 | 25 | |
| 44 | 321 | Blind to Love | 2019-08-11 | 25 | |
| 45 | 322 | The Gate of Vows | 2019-08-18 | 25 | |
| 46 | 323 | Raging Fire of the Dragon | 2019-08-25 | 25 | |
| 47 | 324 | When the Fire Dies | 2019-09-01 | 25 | |
| 48 | 325 | World Destruction | 2019-09-08 | 25 | |
| 49 | 326 | Magic of Hope | 2019-09-15 | 25 | |
| 50 | 327 | Hearts Connected | 2019-09-22 | 25 | |
| 51 | 328 | Dearest Friends | 2019-09-29 | 25 | |
Series Cast
| | | | |
| --- | --- | --- | --- |
| | Kawanabe Masaki | as Jet | |
| | Eri Kitamura | as Gray Fullbuster | |
| | Namekawa Kyouko | as Jet | |
| | Fuyuka Oura | as Sting Eucliffe | |
| | Takahiro Sakurai | as Sting Eucliffe | |
| | Yuichi Nakamura | as Gray Fullbuster | |
| | Fuyuka Oura | as Yukino Aguria | |
| | Eri Kitamura | as Cana Alberona | |
| | Fuyuka Oura | as Angel | |
| | Toshiyuki Morikawa | as Mard Geer | |
| | Sekiguchi Eiji | as Droy | |
| | Eri Kitamura | as Aquarius | |
| | Aya Hirano | as Lucy Heartfilia | |
| | Tetsuya Kakihara | as Natsu Dragneel | |
| | Satomi Sato | as Marvell, Wendy | |
| | Aya Hirano | as Lucy Ashley | |
| | Rie Kugimiya | as Happy | |
| | Momo Asakura | as Lamy | |
| | Kousuke Toriumi | as Acnologia | |
| | Sayaka Ohara | as Erza Scarlet | |
| | Takaya Kuroda | as Arcadios | |
| | Shuuhei Sakaguchi | as Doranbalt | |
| | Yūichi Iguchi | as Max Alors | |
| | Hidekatsu Shibata | as Igneel | |
| | Hiroshi Shirokuma | as Azuma | |
| | Kanami Satou | as Aceto Balsamico | |
| | Kenichi Suzumura | as Rogue Cheney | |
| | Masaharu Satou | as Alexei | |
| | Yui Horie | as Charles | |
| | Masaya Matsukaze | as Ren Akatsuki | |
| | Katsui Taira | as Aria | |
| | Rin Mizuhara | as Ooba Babasaama | |
| | Narita Sayaka | as Aries | |
Related News
TVMaze