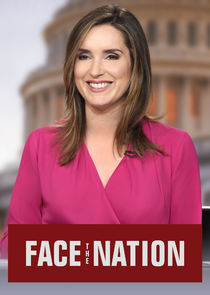 Face the Nation is a news interview program which airs every Sunday morning, live from the CBS studio in Washington D.C. It is dedicated to interviewing newsmakers on the latest issues. Guests include government leaders, politicians, and international figures in the news. CBS News… More correspondents engage the guests in a lively roundtable discussion focusing on current topics. The show started on November 7th, 1954, and was originally broadcast on both CBS Television and Radio Networks. After close to two decades, the program was taken off CBS radio.
Series Overview
Rating
imDb Rating: 6.1 (161 Votes)
Metascore: N/A
Plot
A program featuring one or more question-and-answer sessions with prominent figures currently in the news. One of the longest-running programs on television.
Details
Rated: TV-PG
Released: 07 Nov 1954
Runtime: 30 min
Genre: News, Talk-Show
Director: N/A
Writer: N/A
Actors: John Dickerson, Bob Schieffer, Margaret Brennan
Language: English
Country: USA
Awards: 3 nominations.
Total Seasons: 65
Previous Episode
12/22: Roy D. Blunt, Chris Van Hollen, Amy Klobuchar
Episode 2019x50; Dec 22, 2019
Previous Episodes 2019x50: 12/22: Roy D. Blunt, Chris Van Hollen, Amy Klobuchar 2019x49: 12/15: Graham, Durbin, Lightizer 2019x48: 12/8: Adam Schiff, Mark Meadows, Robert O'Brien 2019x47: 12/1: Cory Booker, David Rubenstein, Ruth Marcus 2019x46: 11/24: Face The Nation 2019x45: 11/17: Face The Nation 2019x44: 11/10: Face the Nation 2019x43: 11/03: Kevin McCarthy, Steny Hoyer, Ed O'Keefe 2019x42: 10/27: Mike Pence, Holly Williams, David Martin

View All Episodes
Cast
John Dickerson as Host & Moderator
Margaret Brennan as Host & Moderator
View Full Cast
Recent News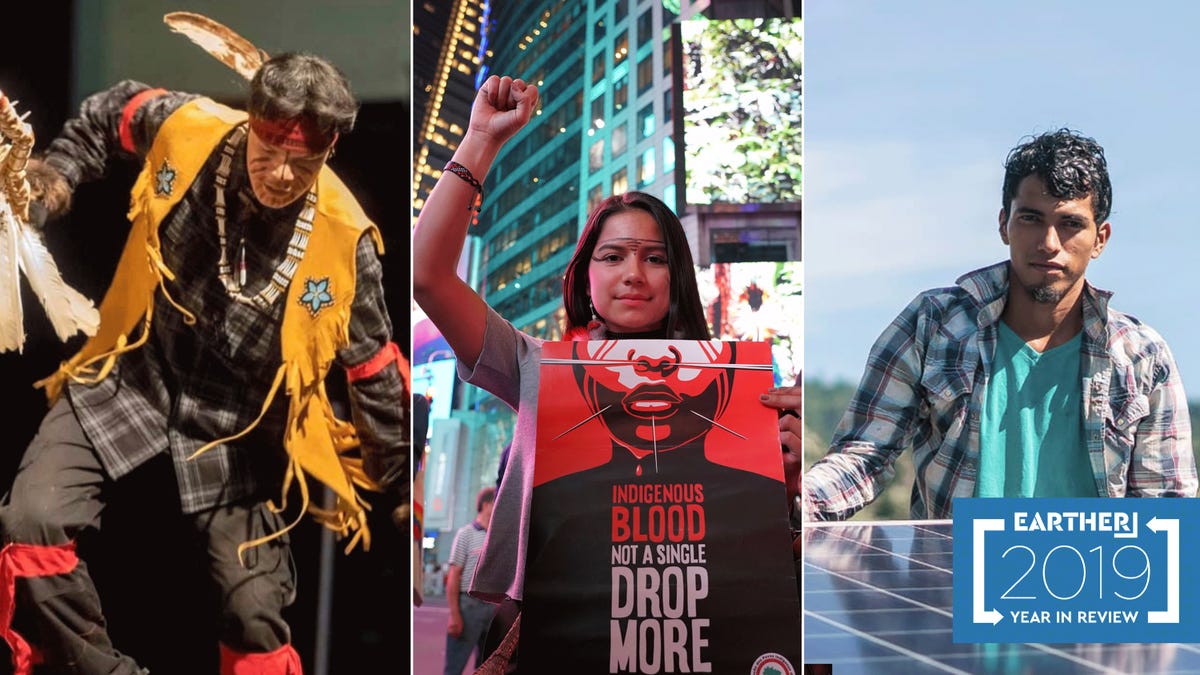 Why Indigenous Youth Were 2019's Climate Warriors
If there was any year to honor the youth, 2019 sure as hell would be it. Around the world this year, young people took to the streets and demanded their governments take action to address climate change. Swedish teen activist Greta Thunberg has been held up a…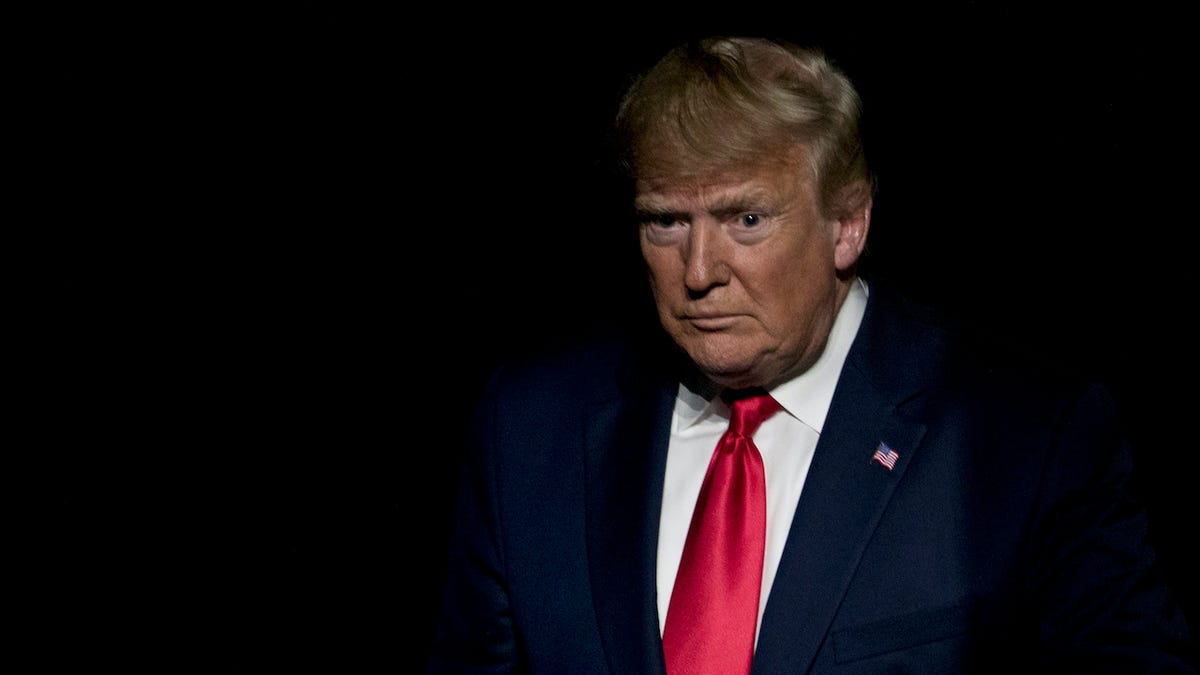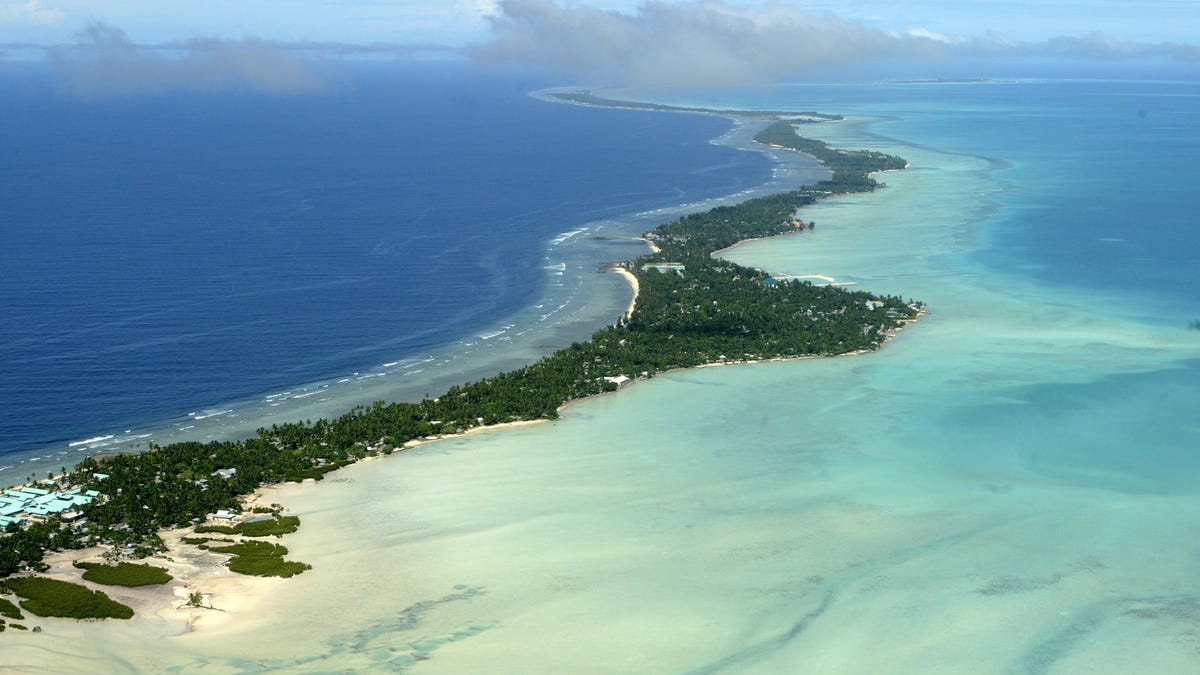 via NewsAPI
View More Related News
Skip to:
Season 1
| Episode No. | No. Overall | Title | Airdate | Runtime | Summary |
| --- | --- | --- | --- | --- | --- |
| 1 | 1 | Pilot | 1954-11-07 | 60 | |
Season 2
| Episode No. | No. Overall | Title | Airdate | Runtime | Summary |
| --- | --- | --- | --- | --- | --- |
Season 3
| Episode No. | No. Overall | Title | Airdate | Runtime | Summary |
| --- | --- | --- | --- | --- | --- |
Season 4
| Episode No. | No. Overall | Title | Airdate | Runtime | Summary |
| --- | --- | --- | --- | --- | --- |
Season 5
| Episode No. | No. Overall | Title | Airdate | Runtime | Summary |
| --- | --- | --- | --- | --- | --- |
Season 6
| Episode No. | No. Overall | Title | Airdate | Runtime | Summary |
| --- | --- | --- | --- | --- | --- |
Season 7
| Episode No. | No. Overall | Title | Airdate | Runtime | Summary |
| --- | --- | --- | --- | --- | --- |
Season 8
| Episode No. | No. Overall | Title | Airdate | Runtime | Summary |
| --- | --- | --- | --- | --- | --- |
Season 9
| Episode No. | No. Overall | Title | Airdate | Runtime | Summary |
| --- | --- | --- | --- | --- | --- |
Season 10
| Episode No. | No. Overall | Title | Airdate | Runtime | Summary |
| --- | --- | --- | --- | --- | --- |
Season 11
| Episode No. | No. Overall | Title | Airdate | Runtime | Summary |
| --- | --- | --- | --- | --- | --- |
Season 12
| Episode No. | No. Overall | Title | Airdate | Runtime | Summary |
| --- | --- | --- | --- | --- | --- |
Season 13
| Episode No. | No. Overall | Title | Airdate | Runtime | Summary |
| --- | --- | --- | --- | --- | --- |
Season 14
| Episode No. | No. Overall | Title | Airdate | Runtime | Summary |
| --- | --- | --- | --- | --- | --- |
Season 15
| Episode No. | No. Overall | Title | Airdate | Runtime | Summary |
| --- | --- | --- | --- | --- | --- |
Season 16
| Episode No. | No. Overall | Title | Airdate | Runtime | Summary |
| --- | --- | --- | --- | --- | --- |
Season 17
| Episode No. | No. Overall | Title | Airdate | Runtime | Summary |
| --- | --- | --- | --- | --- | --- |
Season 18
| Episode No. | No. Overall | Title | Airdate | Runtime | Summary |
| --- | --- | --- | --- | --- | --- |
Season 19
| Episode No. | No. Overall | Title | Airdate | Runtime | Summary |
| --- | --- | --- | --- | --- | --- |
Season 20
| Episode No. | No. Overall | Title | Airdate | Runtime | Summary |
| --- | --- | --- | --- | --- | --- |
Season 21
| Episode No. | No. Overall | Title | Airdate | Runtime | Summary |
| --- | --- | --- | --- | --- | --- |
Season 22
| Episode No. | No. Overall | Title | Airdate | Runtime | Summary |
| --- | --- | --- | --- | --- | --- |
Season 23
| Episode No. | No. Overall | Title | Airdate | Runtime | Summary |
| --- | --- | --- | --- | --- | --- |
Season 24
| Episode No. | No. Overall | Title | Airdate | Runtime | Summary |
| --- | --- | --- | --- | --- | --- |
Season 25
| Episode No. | No. Overall | Title | Airdate | Runtime | Summary |
| --- | --- | --- | --- | --- | --- |
Season 26
| Episode No. | No. Overall | Title | Airdate | Runtime | Summary |
| --- | --- | --- | --- | --- | --- |
Season 27
| Episode No. | No. Overall | Title | Airdate | Runtime | Summary |
| --- | --- | --- | --- | --- | --- |
Season 28
| Episode No. | No. Overall | Title | Airdate | Runtime | Summary |
| --- | --- | --- | --- | --- | --- |
Season 29
| Episode No. | No. Overall | Title | Airdate | Runtime | Summary |
| --- | --- | --- | --- | --- | --- |
Season 30
| Episode No. | No. Overall | Title | Airdate | Runtime | Summary |
| --- | --- | --- | --- | --- | --- |
Season 31
| Episode No. | No. Overall | Title | Airdate | Runtime | Summary |
| --- | --- | --- | --- | --- | --- |
Season 32
| Episode No. | No. Overall | Title | Airdate | Runtime | Summary |
| --- | --- | --- | --- | --- | --- |
Season 33
| Episode No. | No. Overall | Title | Airdate | Runtime | Summary |
| --- | --- | --- | --- | --- | --- |
Season 34
| Episode No. | No. Overall | Title | Airdate | Runtime | Summary |
| --- | --- | --- | --- | --- | --- |
Season 35
| Episode No. | No. Overall | Title | Airdate | Runtime | Summary |
| --- | --- | --- | --- | --- | --- |
Season 36
| Episode No. | No. Overall | Title | Airdate | Runtime | Summary |
| --- | --- | --- | --- | --- | --- |
Season 37
| Episode No. | No. Overall | Title | Airdate | Runtime | Summary |
| --- | --- | --- | --- | --- | --- |
Season 38
| Episode No. | No. Overall | Title | Airdate | Runtime | Summary |
| --- | --- | --- | --- | --- | --- |
Season 39
| Episode No. | No. Overall | Title | Airdate | Runtime | Summary |
| --- | --- | --- | --- | --- | --- |
Season 40
| Episode No. | No. Overall | Title | Airdate | Runtime | Summary |
| --- | --- | --- | --- | --- | --- |
Season 41
| Episode No. | No. Overall | Title | Airdate | Runtime | Summary |
| --- | --- | --- | --- | --- | --- |
Season 42
| Episode No. | No. Overall | Title | Airdate | Runtime | Summary |
| --- | --- | --- | --- | --- | --- |
Season 43
| Episode No. | No. Overall | Title | Airdate | Runtime | Summary |
| --- | --- | --- | --- | --- | --- |
Season 44
| Episode No. | No. Overall | Title | Airdate | Runtime | Summary |
| --- | --- | --- | --- | --- | --- |
Season 45
| Episode No. | No. Overall | Title | Airdate | Runtime | Summary |
| --- | --- | --- | --- | --- | --- |
Season 46
| Episode No. | No. Overall | Title | Airdate | Runtime | Summary |
| --- | --- | --- | --- | --- | --- |
Season 47
| Episode No. | No. Overall | Title | Airdate | Runtime | Summary |
| --- | --- | --- | --- | --- | --- |
Season 48
| Episode No. | No. Overall | Title | Airdate | Runtime | Summary |
| --- | --- | --- | --- | --- | --- |
Season 49
| Episode No. | No. Overall | Title | Airdate | Runtime | Summary |
| --- | --- | --- | --- | --- | --- |
Season 50
| Episode No. | No. Overall | Title | Airdate | Runtime | Summary |
| --- | --- | --- | --- | --- | --- |
Season 51
| Episode No. | No. Overall | Title | Airdate | Runtime | Summary |
| --- | --- | --- | --- | --- | --- |
Season 52
| Episode No. | No. Overall | Title | Airdate | Runtime | Summary |
| --- | --- | --- | --- | --- | --- |
Season 53
| Episode No. | No. Overall | Title | Airdate | Runtime | Summary |
| --- | --- | --- | --- | --- | --- |
Season 54
| Episode No. | No. Overall | Title | Airdate | Runtime | Summary |
| --- | --- | --- | --- | --- | --- |
Season 55
| Episode No. | No. Overall | Title | Airdate | Runtime | Summary |
| --- | --- | --- | --- | --- | --- |
Season 56
| Episode No. | No. Overall | Title | Airdate | Runtime | Summary |
| --- | --- | --- | --- | --- | --- |
Season 57
| Episode No. | No. Overall | Title | Airdate | Runtime | Summary |
| --- | --- | --- | --- | --- | --- |
Season 58
| Episode No. | No. Overall | Title | Airdate | Runtime | Summary |
| --- | --- | --- | --- | --- | --- |
| 16 | 2 | Lieberman, Basham | 2012-04-22 | 60 | |
Season 59
| Episode No. | No. Overall | Title | Airdate | Runtime | Summary |
| --- | --- | --- | --- | --- | --- |
Season 60
| Episode No. | No. Overall | Title | Airdate | Runtime | Summary |
| --- | --- | --- | --- | --- | --- |
| 1 | 3 | 2014-05-11 | 2014-05-11 | 60 | |
| 2 | 4 | August 10, 2014 | 2014-08-10 | 60 | |
| 3 | 5 | August 17, 2014 | 2014-08-17 | 60 | |
| 6 | 6 | September 7, 2014 | 2014-09-07 | 60 | |
| 7 | 7 | September 14, 2014 | 2014-09-14 | 60 | |
| 8 | 8 | September 21, 2014 | 2014-09-21 | 60 | |
| 9 | 9 | September 28, 2014 | 2014-09-28 | 60 | |
| 19 | 10 | December 14, 2014 | 2014-12-14 | 60 | |
| 20 | 11 | December 21, 2014 | 2014-12-21 | 60 | |
| 21 | 12 | December 28, 2014 | 2014-12-28 | 60 | |
Season 61
| Episode No. | No. Overall | Title | Airdate | Runtime | Summary |
| --- | --- | --- | --- | --- | --- |
| 1 | 13 | January 4, 2015 | 2015-01-04 | 60 | |
| 2 | 14 | January 11, 2015 | 2015-01-11 | 60 | |
| 3 | 15 | January 18, 2015 | 2015-01-18 | 60 | |
| 4 | 16 | January 25, 2015 | 2015-01-25 | 60 | |
| 5 | 17 | February 1, 2015 | 2015-02-01 | 60 | |
| 6 | 18 | February 8, 2015 | 2015-02-08 | 60 | |
| 7 | 19 | February 15, 2015 | 2015-02-15 | 60 | |
| 8 | 20 | February 22, 2015 | 2015-02-22 | 60 | |
| 9 | 21 | March 1, 2015 | 2015-03-01 | 60 | |
| 10 | 22 | March 8, 2015 | 2015-03-08 | 60 | |
| 11 | 23 | March 15, 2015 | 2015-03-15 | 60 | |
| 12 | 24 | March 22, 2015 | 2015-03-22 | 60 | |
| 13 | 25 | March 29, 2015 | 2015-03-29 | 60 | |
| 14 | 26 | April 5, 2015 | 2015-04-05 | 60 | |
| 15 | 27 | April 12, 2015 | 2015-04-12 | 60 | |
| 16 | 28 | April 19, 2015 | 2015-04-19 | 60 | |
| 17 | 29 | April 26, 2015 | 2015-04-26 | 60 | |
| 18 | 30 | May 3, 2015 | 2015-05-03 | 60 | |
| 19 | 31 | May 10, 2015 | 2015-05-10 | 60 | |
| 20 | 32 | May 17 2015 | 2015-05-17 | 60 | |
| 21 | 33 | May 24, 2015 | 2015-05-24 | 60 | |
| 22 | 34 | May 31, 2015 | 2015-05-31 | 60 | |
| 23 | 35 | June 7, 2015 | 2015-06-07 | 60 | |
| 24 | 36 | June 14, 2015 | 2015-06-14 | 60 | |
| 25 | 37 | June 21, 2015 | 2015-06-21 | 60 | |
| 26 | 38 | June 28, 2015 | 2015-06-28 | 60 | |
| 27 | 39 | July 5, 2015 | 2015-07-05 | 60 | |
| 28 | 40 | July 12, 2015 | 2015-07-12 | 60 | |
| 29 | 41 | July 19, 2015 | 2015-07-19 | 60 | |
| 30 | 42 | July 26, 2015 | 2015-07-26 | 60 | |
| 39 | 43 | Sep 27, 2015: Boehner, Sanders, Kasich | 2015-09-27 | 60 | |
| 46 | 44 | November 22, 2015 | 2015-11-22 | 60 | Sen. Dianne Feinstein (D-Calif.); Brett McGurk, special presidential envoy to the Global Coalition to Counter ISIL; Rep. Michael McCaul (R-Texas); Sen. Rand Paul (R-Ky.); former Deputy CIA Director Michael Morell. |
| 47 | 45 | November 29, 2015 | 2015-11-29 | 60 | |
| 48 | 46 | December 6, 2015 | 2015-12-06 | 60 | |
| 49 | 47 | December 13, 2015 | 2015-12-13 | 60 | |
| 50 | 48 | December 20, 2015 | 2015-12-20 | 60 | |
| 51 | 49 | December 27, 2015 | 2015-12-27 | 60 | |
Season 62
| Episode No. | No. Overall | Title | Airdate | Runtime | Summary |
| --- | --- | --- | --- | --- | --- |
| 1 | 50 | Trump | 2016-01-03 | 60 | |
| 2 | 51 | Episode 2 | 2016-01-10 | 60 | |
| 3 | 52 | Clinton, Sanders, Kasich | 2016-01-17 | 60 | |
| 4 | 53 | Trump, Sanders, Salvanto | 2016-01-24 | 60 | |
| 5 | 54 | Trump, Rubio, Selzer | 2016-01-31 | 60 | |
| 6 | 55 | Clinton, Sanders, Smith | 2016-02-07 | 60 | |
| 7 | 56 | Donald Trump, Marco Rubio, Bernie Sanders | 2016-02-14 | 60 | |
| 8 | 57 | Trump, Rubio, Sanders, Cruz | 2016-02-21 | 60 | |
| 9 | 58 | Trump, Rubio, Sanders | 2016-02-28 | 60 | |
| 10 | 59 | Trump, Clinton, Cruz | 2016-03-06 | 60 | |
| 11 | 60 | Trump, Kasich, Sanders | 2016-03-13 | 60 | |
| 12 | 61 | Kasich, Sanders, Graham | 2016-03-20 | 60 | |
| 13 | 62 | Kerry, Miller McCaul | 2016-03-27 | 60 | |
| 14 | 63 | Trump, Priebus, Salvanto | 2016-04-03 | 60 | |
| 15 | 64 | Sanders, Kasich, Burns | 2016-04-10 | 60 | |
| 16 | 65 | Sanders, Priebus, Fauci | 2016-04-17 | 60 | |
Season 63
| Episode No. | No. Overall | Title | Airdate | Runtime | Summary |
| --- | --- | --- | --- | --- | --- |
Season 64
| Episode No. | No. Overall | Title | Airdate | Runtime | Summary |
| --- | --- | --- | --- | --- | --- |
Season 65
| Episode No. | No. Overall | Title | Airdate | Runtime | Summary |
| --- | --- | --- | --- | --- | --- |
Series Cast
| | | | |
| --- | --- | --- | --- |
| | John Dickerson | as Host & Moderator | |
| | Margaret Brennan | as Host & Moderator | |
Related News
TVMaze