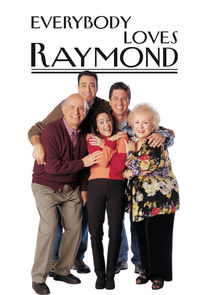 Ray Barone is a successful sportswriter who deals with his brother and parents, who happen to live across the street.
Series Overview
Rating
imDb Rating: 7.1 (59,223 Votes)
Metascore: N/A
Plot
The comical everyday life of sports columnist Ray Barone and his dysfunctional family.
Details
Rated: TV-PG
Released: 13 Sep 1996
Runtime: 22 min
Genre: Comedy
Director: N/A
Writer: Philip Rosenthal
Actors: Ray Romano, Patricia Heaton, Brad Garrett, Doris Roberts
Language: English
Country: USA
Awards: Nominated for 2 Golden Globes. Another 56 wins & 170 nominations.
Total Seasons: 9
Previous Episode
Everybody Loves Raymond: The Last Laugh
Episode 9x16; May 16, 2005
In the series' final episode, Ray is nervous about having a minor procedure to remove his adenoids. The family is shaken when there are unexpected complications during the surgery, but once he starts to recover, the Barones strive to keep the situation a secret from the two people who don't know--Ray and Marie.
Previous Episodes 9x16: Everybody Loves Raymond: The Last Laugh 9x15: Pat's Secret 9x14: The Power of No 9x13: Sister-In-Law 9x12: Tasteless Frank 9x11: The Faux Pas 9x10: Favors 9x9: A Date for Peter 9x8: A Job for Robert

View All Episodes
Cast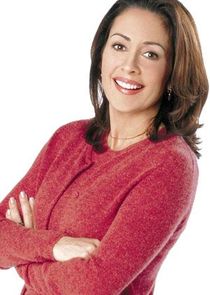 Patricia Heaton as Debra Barone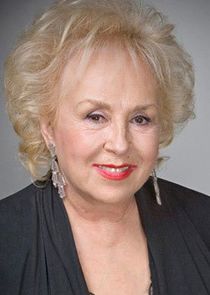 Doris Roberts as Marie Barone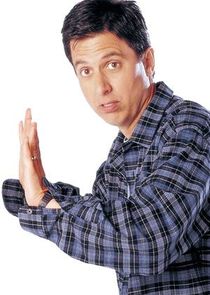 Ray Romano as Raymond Albert Barone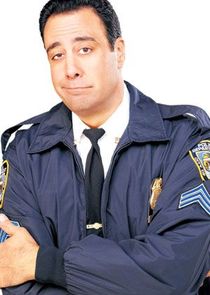 Brad Garrett as Robert Barone
Peter Boyle as Frank Barone
Madylin Sweeten as Ally Barone
View Full Cast
Skip to:
Season 1
| Episode No. | No. Overall | Title | Airdate | Runtime | Summary |
| --- | --- | --- | --- | --- | --- |
| 1 | 1 | Pilot | 1996-09-13 | 30 | Tired of their interference, Debra tries to prevent Ray's parents and brother from coming over on her birthday. |
| 2 | 2 | I Love You | 1996-09-20 | 30 | Ray and Debra wonder why Ray and his family have problems with public displays of affection. |
| 3 | 3 | I Wish I Were Gus | 1996-09-27 | 30 | Ray is chosen to do a eulogy for his great uncle Gus. |
| 4 | 4 | Standard Deviation | 1996-10-04 | 30 | Robert gives Ray and Debra IQ tests as part of his criminal psychology course. |
| 5 | 5 | Look Don't Touch | 1996-10-11 | 30 | Ray has problems with Debra when she notices him noticing Angelina, a new waitress at Nemo's. |
| 6 | 6 | Frank, the Writer | 1996-10-18 | 30 | Frank tries to use Ray to get his own column in Ray's paper after Reader's Digest accepts and prints some of his jokes. |
| 7 | 7 | Your Place or Mine? | 1996-10-28 | 30 | Fed up with Frank, Marie moves in with Ray and Debra. |
| 8 | 8 | In-Laws | 1996-11-01 | 30 | Debra's parents come to visit, and there's a massive difference with them compared to Frank and Marie. |
| 9 | 9 | Win, Lose or Draw | 1996-11-08 | 30 | Ray gets invited to play in Frank's poker game at Nemo's. |
| 10 | 10 | Turkey or Fish | 1996-11-22 | 30 | Debra wants to create her own Thanksgiving tradition by making fish instead of turkey. Marie isn't happy about it. |
| 11 | 11 | Captain Nemo | 1996-12-13 | 30 | Ray and Robert are at odds over who should be captain of Nemo's basketball team. |
| 12 | 12 | The Ball | 1996-12-20 | 30 | Ray discovers the baseball he had with Mickey Mantle's autograph isn't authentic. |
| 13 | 13 | Debra's Sick | 1997-01-03 | 30 | Ray is supposed to meet with Terry Bradshaw for his column, but Debra comes down with the flu and he has to take care of her and the kids. |
| 14 | 14 | Who's Handsome? | 1997-01-17 | 30 | Ray can't accept that others think Robert is more attractive than him. Robert is first introduced to Amy. |
| 15 | 15 | The Car | 1997-01-31 | 30 | Debra grows tired of driving the old car that Ray bought from his parents. It becomes even worse when she finds out Ray used to make out in it. |
| 16 | 16 | Diamonds | 1997-02-07 | 30 | For Valentine's Day, Raymond has the fake diamond in Debra's engagement ring replaced with a real one. He doesn't realize Debra already had it replaced with a diamond from her grandmother's ring. |
| 17 | 17 | The Game | 1997-02-21 | 30 | A game of Scruples becomes arguing over honesty when the cable goes out. |
| 18 | 18 | Recovering Pessimist | 1997-02-28 | 30 | When Ray is up for Sports Writer of the Year Award, he becomes overly pessimistic about winning. When Debra convinces him to be more optimistic, he discovers that has a downside when the rest of the family is full of pessimists in their own right. |
| 19 | 19 | The Dog | 1997-03-03 | 30 | Ray brings home a bulldog that reminds him of one he had to give up as a kid due to allergies. But Debra is not impressed, and Robert is bonding even more with the dog than Ray. |
| 20 | 20 | Neighbors | 1997-03-10 | 30 | Ray's neighbors have had it with the behavior of Frank and Marie, and insist on a meeting at Ray's to determine what to do about them. |
| 21 | 21 | Fascinatin' Debra | 1997-03-17 | 30 | Debra speaks to a radio psychologist, who ends up wanting to interview her for a new book. It becomes more than expected when the psychologist meets the rest of the family. |
| 22 | 22 | Why Are We Here? | 1997-04-07 | 30 | Ray and Debra flashback to their first apartment, as Debra discovers she's expecting the twin boys and Robert's wife wants a divorce. |
Season 2
| Episode No. | No. Overall | Title | Airdate | Runtime | Summary |
| --- | --- | --- | --- | --- | --- |
| 1 | 23 | Ray's on TV | 1997-09-22 | 30 | Raymond turns into an awkward mess when appearing on a television talk show about sports. |
| 2 | 24 | Father Knows Least | 1997-09-29 | 30 | Unable to deal with Ally's outbursts, Ray and Debra take a child parenting class. Raymond finds the "active listening" technique he learned in it will work on certain people behaving like children across the street as well. |
| 3 | 25 | Brother | 1997-10-06 | 30 | Ray and Robert have some awkward bonding while getting Robert through the anniversary of his divorce. |
| 4 | 26 | Mozart | 1997-10-13 | 30 | Ray takes piano lessons from Marie (again) after Ally refuses to take any more. |
| 5 | 27 | Golf | 1997-10-20 | 30 | Ray and Kevin trick Debra into letting Ray play golf. Ray has an anxiety episode. |
| 6 | 28 | Anniversary | 1997-10-27 | 30 | Ray learns that Marie and Frank separated for a year while celebrating their 40th anniversary. Learning Frank only returned after Ray broke his arm, Ray wonders if its his fault that his parents are still together and miserable. |
| 7 | 29 | Working Late Again | 1997-11-03 | 30 | Debra tries to get Ray to set up an office at home after reading an article that some people prefer being at work, and Ray is constantly working late. |
| 8 | 30 | The Children's Book | 1997-11-10 | 30 | Tired of reading the same books to Ally, Debra tries writing a children's book. |
| 9 | 31 | The Gift | 1997-11-17 | 30 | Ray ends up getting his father an expensive aquarium out of guilt. |
| 10 | 32 | High School | 1997-11-24 | 30 | Raymond attends his 20th high school reunion with Debra, only to make some startling discoveries about her. |
| 11 | 33 | The Letter | 1997-12-08 | 30 | Debra has had it with Marie's constant interference and writes a letter to her telling her to stop intruding in their lives. Ray does his best to stop his mother from getting the letter. |
| 12 | 34 | All I Want for Christmas | 1997-12-15 | 30 | Ray is willing to try anything to get what he wants for Christmas, which is some "mood" time with Debra in bed. |
| 13 | 35 | Civil War | 1998-01-05 | 30 | Ray feels left out and tricks his way into being invited to a civil war reenactment with Frank and Robert. |
| 14 | 36 | Mia Famiglia | 1998-01-12 | 30 | Ray helps Ally track down Frank's long-lost Aunt Sarina, who lives in Italy, for a school genealogy project. This leads to Sarina showing up at their doorstep. |
| 15 | 37 | Marie's Meatballs | 1998-01-19 | 30 | Raymond makes the mistake of choosing his mother's food over his wife's. |
| 16 | 38 | The Checkbook | 1998-02-02 | 30 | Ray attempts to take over handling the family budget, after insulting Debra when she's trying to get it done. |
| 17 | 39 | The Ride-Along | 1998-02-23 | 30 | Raymond joins Robert for a shift for a ride-along in his police car. |
| 18 | 40 | The Family Bed | 1998-03-02 | 30 | Ray and Debra get an unwanted guest in their bed in the form of their daughter, who's afraid of monsters. |
| 19 | 41 | Good Girls | 1998-03-09 | 30 | Debra thinks Marie likes Amy better than her because Amy is more "pure". |
| 20 | 42 | T-Ball | 1998-04-06 | 30 | Debra breaks the snack rules at Ally's T-Ball games, and Ray doesn't stand up for her out of fear of not being liked. |
| 21 | 43 | Traffic School | 1998-04-20 | 30 | Robert takes side work being an incredibly boring traffic school instructor. |
| 22 | 44 | Six Feet Under | 1998-04-27 | 30 | Ray discovers he's shrunk 1/4 of an inch. Marie discovers Frank sold half of their burial plot. |
| 23 | 45 | The Garage Sale | 1998-05-04 | 30 | The whole family prepares for a yard sale, but Ray's not wanting to let go of some things that he's surprised Debra is ready to sell. |
| 24 | 46 | The Wedding (1) | 1998-05-11 | 30 | While getting ready to attend a wedding, Ray and Debra flashback to when and why they got married. |
| 25 | 47 | The Wedding (2) | 1998-05-18 | 30 | The wedding flashback continues, with Debra and Raymond wondering why they're marrying each other. |
Season 3
| Episode No. | No. Overall | Title | Airdate | Runtime | Summary |
| --- | --- | --- | --- | --- | --- |
| 1 | 48 | The Invasion | 1998-09-21 | 30 | When Ray and Debra's house is tented for termites, they move the entire family into his parents' house and give Frank and Marie a taste of their own medicine. |
| 2 | 49 | Driving Frank | 1998-09-28 | 30 | After Frank has one accident too many, Debra decides that the kids can't ride with him anymore, which makes Raymond realize that his dad is getting older. |
| 3 | 50 | The Sitter | 1998-10-05 | 30 | Debra decides to hire a babysitter so she hires Lisa, who is both highly recommended and very popular with the kids she baby-sits, and ends up insulting Marie in the process |
| 4 | 51 | Getting Even | 1998-10-12 | 30 | Debra vows to get even with Ray when he embarrasses her at an auction, leaving Ray paranoid that everything she does is her way of getting even. |
| 5 | 52 | The Visit | 1998-10-19 | 30 | Debra's mother comes for a visit, but Debra isn't happy about how little her mother is interested in the family. |
| 6 | 53 | Halloween Candy | 1998-10-26 | 30 | Frank mistakes Ray's colored condoms as chocolate coins and gives them out as Halloween candy. |
| 7 | 54 | Moving Out | 1998-11-02 | 30 | Feeling pathetic because he lives with his parents, Robert finally musters up the courage to move out on his own—and into an apartment owned by a couple very much like Frank and Marie. |
| 8 | 55 | The Article | 1998-11-09 | 30 | Ray is jealous of Andy, whose article is published bySports Illustrated. He feels better however, when he learns they had rewritten the article. |
| 9 | 56 | The Lone Barone | 1998-11-16 | 30 | When Robert and Amy break up, Raymond is blamed by everyone because of some bad things he told Robert about marriage. |
| 10 | 57 | No Fat | 1998-11-23 | 30 | Health tests lead Marie to tossing out all her unhealthy foods and subjecting Frank to a diet, and the family to a tofu turkey for Thanksgiving. |
| 11 | 58 | The Apartment | 1998-12-07 | 30 | Raymond discovers Robert's new apartment complex has a lot of beautiful women. Frank turns Robert's old room into his lounge. |
| 12 | 59 | The Toaster | 1998-12-14 | 30 | Ray is overjoyed by the reaction he is getting from friends and family who received a personalized "Barone" toaster from him as a gift--even Debra's pretentious parents are thrilled with it. But, having heard nothing from his parents, Ray confronts Frank and Marie, the two people whose approval matters most, and is amazed beyond belief to hear what they did with the gift--and then what they resort to in order to get it back |
| 13 | 60 | Ping Pong | 1999-01-11 | 30 | Ray insists on a rematch when he finds out his father let him win a ping pong match as a kid. |
| 14 | 61 | Pants On Fire | 1999-01-18 | 30 | Marie starts to favor Robert when Ray admits to having a party 20 years ago. The tables turn, however, when Robert tells her it was his party, not Ray's. |
| 15 | 62 | Robert's Date | 1999-02-01 | 30 | Robert's behavior changes when he starts hitting the town with his police partner Judy. |
| 16 | 63 | Frank's Tribute | 1999-02-08 | 30 | Raymond and Robert have to make a tribute video for Frank when he wins Man of the Year at his lodge. |
| 17 | 64 | Cruising with Marie | 1999-02-15 | 30 | Frank fakes an injury so he won't have to go on a cruise with Marie. Since the tickets are non-refundable, Ray goes in his place, and to his utter dismay, gets mistaken for Marie's lover. |
| 18 | 65 | Ray Home Alone | 1999-02-22 | 30 | Debra takes the kids to visit her parents. Ray gets left home by himself, something he is not used to. |
| 19 | 66 | Big Shots | 1999-03-01 | 30 | Ray tries using his status as a sports writer for Newsday to jump to the front of the line to meet members of the 1969 New York Mets, in an attempt to impress Robert. |
| 20 | 67 | Move Over | 1999-03-15 | 30 | Ray can't sleep with Debra constantly on top of him. Debra is not impressed. |
| 21 | 68 | The Getaway | 1999-04-05 | 30 | Debra and Ray try to overdo everything in a romantic getaway. Marie spies on Robert when he's left watching the kids. |
| 22 | 69 | Working Girl | 1999-04-26 | 30 | Debra gets a job, to the dismay of Ray who actually has to help out more at home. |
| 23 | 70 | Be Nice | 1999-05-03 | 30 | When Ray and Debra realize they're nicer to strangers than to each other, they vow to each other to work on changing their ways. |
| 24 | 71 | Dancing with Debra | 1999-05-10 | 30 | After Ray urges Debra to go swing dancing with Robert to let himself off the hook, he can't believe how infatuated the two become with their new hobby and it's starting to tick him off. Meanwhile, Ray sees a side of Marie that he never fully expected. |
| 25 | 72 | Robert Moves Back | 1999-05-17 | 30 | When Robert and Amy get caught alone by some of Robert's fellow apartment tenants, they are desperate to find someplace where they can have some time to themselves. Ray comes to the rescue, at Debra's urging, by allowing Robert to move into their basement for a while, where they soon find themselves in an even more mortifying position |
| 26 | 73 | How They Met | 1999-05-24 | 30 | Ray and Debra reminisce about their fateful first meeting 15 years before. Memories flood back when Ray and Debra prepare Ally for her first playdate with a little boy. The first time Ray and Debra laid eyes on each other, their first kiss, the first time Marie met her future daughter-in-law and what she thought of her, and the first time Ray sampled Debra's cooking are all revealed. |
Season 4
| Episode No. | No. Overall | Title | Airdate | Runtime | Summary |
| --- | --- | --- | --- | --- | --- |
| 1 | 74 | Boob Job | 1999-09-20 | 30 | Debra is upset when she sees Ray's giddy reaction to her friend's recently acquired "new and improved" breasts. Anxious to find out whether or not Ray is content with her body as it is or if he would prefer it if she, too, made some minor enhancements to the upper region, Debra decides to conduct a little experiment to determine just how truly satisfied Ray is with her current physique. |
| 2 | 75 | The Can Opener | 1999-09-27 | 30 | Everyone in the family takes sides when Ray and Debra have a senseless argument over a newly purchased can opener. |
| 3 | 76 | You Bet | 1999-10-04 | 30 | When Frank starts showing a keen interest in Ray's work, walking around in a cheery mood and not being his usual grumpy self, everyone questions the radical change in behavior. While Debra suggests that it may be because he's getting older, and Marie is convinced he has a "chippy" on the side, Ray uncovers the real reason behind Frank's transformation is he's been betting with the inside information Ray's giving him. |
| 4 | 77 | Sex Talk | 1999-10-11 | 30 | Ray and Debra are discouraged when they realize that their sex life isn't what it used to be. Trying to make themselves feel better, they approach Frank and Marie about what constitutes a "normal" sex life for an older couple, but are left feeling more inadequate when they discover the disturbing bedroom secrets of the elder Barones. |
| 5 | 78 | The Will | 1999-10-18 | 30 | Upon drafting their wills, Ray and Debra must decide who would make the best guardians for their children, but their choice doesn't meet with everyone's approval. |
| 6 | 79 | The Sister | 1999-10-25 | 30 | It's a good indication that something is up when Debra's sister, Jennifer, shows up for a visit with rosary beads and prayer cards as gifts for the kids. Unable to share the real reason why she is so upset with Jennifer's decision to become a nun, Debra reacts by accusing her sister of going through yet another phase and not being truly worthy of the calling to the religious life. |
| 7 | 80 | Cousin Gerard | 1999-11-08 | 30 | When Ray hires his overwhelmingly annoying cousin Gerard to assist him, and Debra points out how alike the two men are, Ray is mortified. When Ray confronts his family to refute Debra's findings, he realizes that he's just made a bad situation worse. |
| 8 | 81 | Debra's Workout | 1999-11-15 | 30 | Ray is bewildered, but not altogether displeased when Debra starts initiating sex on a more than regular basis and is even willing to give up his golf game to satiate Debra's desires. But, never able to leave well enough alone, Ray looks for a reason behind her sudden burst of energy and gets a crushing blow to his ego. |
| 9 | 82 | No Thanks | 1999-11-22 | 30 | Inspired by how well the Barones got along at Thanksgiving dinner, Debra is intent on finding a way to improve her relationship with Marie. When Debra spends the whole day cooking with Marie, it's the perfect opportunity to test out her new "shrug it off and let the criticisms roll off your back" attitude that she feels will win Marie over. Meanwhile, Ray gets roped into having Frank and Robert accompany him to a car show, where he has his own method of getting along with his family. |
| 10 | 83 | Left Back | 1999-11-29 | 30 | While discussing the possibility of having to hold Michael back for another year of pre-school, Ray is shocked to discover that he too was left back when he was that age. Once Ray learns of his scholastic past, he is convinced that of all the traits a parent could pass on to a child, his legacy is to pass his stupidity on to Michael. Meanwhile, Frank heads over to the school to sweet talk the kindergarten teacher into letting Michael advance with the other kids. |
| 11 | 84 | The Christmas Picture | 1999-12-13 | 30 | Ray is thrilled when he hits upon the perfect gift—a family photo that his mom and dad can treasure forever. But, when the day arrives to take the picture, Ray tries in vain to keep the peace when Debra and Marie have very conflicting opinions about the meaning of "family" in family photo. |
| 12 | 85 | What's With Robert? | 2000-01-10 | 30 | When Amy raises the notion that Robert's reluctance to commit to Amy may be a result of his being gay, Ray doesn't believe it. But, after further thought—and closer observation of Robert's keen sense of style and panache for interior design—Ray is not so sure anymore. |
| 13 | 86 | Bully on the Bus | 2000-01-17 | 30 | Ray and Debra have differing points of view on how best to handle the situation when they learn that Ally has been bullying another child on the school bus. Ray thinks Ally's pushiness and "don't take any crap from anyone" attitude comes from Debra. Meanwhile, Debra thinks if she doesn't instill that independence in Ally, she'll end up being a wuss—just like her dad. |
| 14 | 87 | Prodigal Son | 2000-01-31 | 30 | Everyone gets on Ray's case because he doesn't go to Sunday Mass. When Ray starts feeling guilty about the good example Frank is setting by attending church, he commits to becoming a regular parishioner. But, when Ray shows up at the church, he quickly realizes what it is that draws Frank to this house of worship week after week—and it isn't the sermon. |
| 15 | 88 | Robert's Rodeo | 2000-02-07 | 30 | Ray feels tremendous guilt when he cancels plans with Robert, who then gets hurt in the line of duty, when he should have been hanging out with his brother. At first, it's all laughs and snide remarks from Ray when he finds out the cause of Robert's job-related injury, but after some prodding from Debra, Ray decides to show Robert just how much he really cares for him. |
| 16 | 89 | The Tenth Anniversary | 2000-02-14 | 30 | As Debra and Ray celebrate their 10th anniversary, she discovers that he taped over their wedding video years before with the '91 SuperBowl. Realizing how much he has upset Debra with his careless actions, Ray is willing to go to any lengths to atone—little realizing that it will mean renewing wedding vows in front of family and friends with all the trimmings. |
| 17 | 90 | Hackidu | 2000-02-21 | 30 | Ray thinks he's being the perfect father by taking an interest in Ally's "Hackidu" hobby and advising her on a card swap. But when he inadvertently gives away her favorite card, he has to pay for his mistake—he just didn't realize how much. |
| 18 | 91 | Debra Makes Something Good | 2000-02-28 | 30 | Ray can't believe it when he samples Debra's braciole. Even though her past attempts at cooking seemed to have ruined his taste buds, it's simply delicious. But, when Marie gets wind of Debra's cooking prowess, and sees the effect that the braciole has on Ray, Robert, and Frank, it's war! |
| 19 | 92 | Marie and Frank's New Friends | 2000-03-20 | 30 | Ray and Debra devise a plan to push Frank and Marie into making some new friends, thus leaving the older couple with less time to bother them. It seems like the perfect plan. But, the situation is complicated by the reaction Frank and Marie's new friends have towards Ray. |
| 20 | 93 | Alone Time | 2000-04-17 | 30 | When Debra realizes that all her time is spent with the kids, Ray and his family, she implores Ray to take the kids out more often so that she can have more time to herself. Of course, this makes Marie think that something must be wrong in their marriage, despite Ray's assurances. However, when Ray spies on Debra to see what she actually does with her "alone time," he is not so sure all is okay. |
| 21 | 94 | Someone's Cranky | 2000-05-01 | 30 | Still recuperating from his recent run-in with a bull, a cantankerous Robert is driving everyone crazy with his mean-spirited and nasty behavior. When Robert is told by his doctor that he will need two more weeks of convalescing at his parents' home before he can return to living on his own, everyone figures that's the reason for his foul attitude. But Debra gets to the heart of the matter when, playing amateur psychiatrist, she uncovers the real reason behind Robert's cruel conduct. |
| 22 | 95 | Bad Moon Rising | 2000-05-08 | 30 | When Ray witnesses Debra's hypersensitive mood and generally annoyed reaction to everything he says and does, he checks the calendar and realizes it's going to be a long couple of days ahead. In his desire to get a "quick fix" for Debra's womanly problems—thus making his life a heck of a lot easier—he turns a bad situation worse by suggesting that a simple pill will help with his wife's insufferable mood swings. |
| 23 | 96 | Confronting the Attacker | 2000-05-15 | 30 | After losing his nerve on the job during his first day back from medical leave, Robert quits the police force. No one realized how much of an effect the "bull incident" had on Robert's mental state—and his ability to confront fear and the unexpected. |
| 24 | 97 | Robert's Divorce | 2000-05-22 | 30 | While out for a family dinner, the Barones spot Robert's ex-wife, which prompts them to reminisce about the demise of his marriage. The family tells Amy the truth about Robert's failed marriage to Joanne, but the surprise sighting also brings back some personally harrowing memories for Robert—although, when Joanne suggests the ex-spouses get together, Robert seems interested. |
Season 5
| Episode No. | No. Overall | Title | Airdate | Runtime | Summary |
| --- | --- | --- | --- | --- | --- |
| 1 | 98 | Italy (1) | 2000-10-02 | 30 | When Marie surprises the family with the news that she's treating them all to a two-week vacation in Rome, everybody loves the idea, except Raymond. Not willing to let his sour mood spoil it for the rest of the family, Debra, Frank, Marie, Robert and the kids go on their merry way and soak up the atmosphere, sights, smells and tastes of the city of love and try their best to ignore Ray. Meanwhile, Robert meets the girl of his dreams—she's stunningly beautiful, unbelievably sexy, and works in a gelato shop. |
| 2 | 99 | Italy (2) | 2000-10-02 | 30 | When Marie surprises the family with the news that she's treating them all to a two-week vacation in Rome, everybody loves the idea, except Raymond. Not willing to let his sour mood spoil it for the rest of the family, Debra, Frank, Marie, Robert and the kids go on their merry way and soak up the atmosphere, sights, smells and tastes of the city of love and try their best to ignore Ray. Meanwhile, Robert meets the girl of his dreams—she's stunningly beautiful, unbelievably sexy, and works in a gelato shop. |
| 3 | 100 | The Wallpaper | 2000-10-09 | 30 | Ray and Debra lose their cool when Frank and Marie pull the ultimate unannounced visit to their home. Their untimely appearance sets off a series of events that becomes the "straw that broke the camel's back" with respect to Ray's relationship with his parents. Meanwhile, Debra tries her best to play peacemaker among the family members and to get Ray to reveal the true reason for his hostility towards his folks. |
| 4 | 101 | Meant to Be | 2000-10-16 | 30 | Robert finds himself in the most unlikely position of having to choose one of three women—girlfriend Amy, ex-wife Joanne, or Italian bombshell Stefania—to share the future with him. But when he tells Amy about his recent reunion with ex-wife, it all starts to come apart. |
| 5 | 102 | Pet Cemetery | 2000-10-23 | 30 | Ray accidentally kills Ally's pet hamster, so Debra insists that they must have a pet funeral. It gets very emotional when Ray realizes how much Ally has grown. |
| 6 | 103 | The Author | 2000-10-30 | 30 | Ray's dreams of authoring a sports book get squashed when the publishing company takes a pass on it, just as Robert receives the good news that he is being promoted to lieutenant. The Barone family doesn't quite know how to react to this most bizarre of situations in which Ray has failed at something while Robert has succeeded. But worst of all, Ray doesn't know how (or if) he's ever going to get past this. |
| 7 | 104 | The Walk to the Door | 2000-11-06 | 30 | Ray is mortified when he meets a girl whom he dated 25 years earlier and believes he treated disrespectfully, and he's determined to apologize. However, when he finds out the real reason Elizabeth went out with him that night long ago, he regrets ever bringing up the past. Meanwhile, Debra demands that Ray give her an example of something he regrets, but incredibly he can't come up with anything. |
| 8 | 105 | Young Girl | 2000-11-13 | 30 | Robert starts to date a 22-year old woman. Marie and Debra don't think it's right, due to his being 43 years old. Meanwhile, Frank is having a birthday where everything goes wrong. |
| 9 | 106 | Fighting In-Laws | 2000-11-20 | 30 | While celebrating Thanksgiving, Debra discovers that her seemingly contented parents are really not very happy with each other. |
| 10 | 107 | The Sneeze | 2000-11-27 | 30 | Ray fears that he is going to come down with something dreadful after someone sneezes on him. When Marie hears that Ray is under the weather, she doesn't waste any time in coddling her younger son with homemade chicken soup, special treats, and intense TLC, and he laps up every second of it, much to Debra's disgust. |
| 11 | 108 | Christmas Present | 2000-12-11 | 30 | Ray buys Debra an elaborate Christmas gift in the hopes that she will be so impressed, she will let him go on a weekend golf trip with his buddies, but he doesn't count on the even more extravagant gift that Debra has purchased for him. |
| 12 | 109 | What Good Are You? | 2001-01-08 | 30 | When Ray doesn't react to Debra's choking everyone makes fun of him so he tries to be more attentive in relative situations. |
| 13 | 110 | Super Bowl | 2001-01-29 | 30 | Ray gets to go to the Super Bowl and cover it for his newspaper. He brings Gianni but feels bad about not having brought Debra when he sees that all the other reporters brought their wives so he has her flown in and to prove that he wants to spend time with her he rips up the tickets to the Super Bowl. |
| 14 | 111 | Ray's Journal | 2001-02-05 | 30 | When Marie blurts out an embarrassing incident from Ray's past, he can't figure out how she could have possibly known that information. That is, until he deduces that she must have read—and broken the secret code he used when writing—his journal. And in the process, his mother has learned about his most personal, and perverted, thoughts |
| 15 | 112 | Silent Partners | 2001-02-12 | 30 | Ray and Debra discover that they have nothing to talk about except the kids. |
| 16 | 113 | Fairies | 2001-02-19 | 30 | Ray is upset when he finds out that Debra signed up Michael and Geoffrey to play fairies in a school play. |
| 17 | 114 | Stefania Arrives | 2001-02-26 | 30 | Robert gets a surprise visit from Stefania, the woman with whom he fell head-over-heels in love when the Barones vacationed in Italy. Robert's excitement over having his beloved, and stunningly gorgeous, Stefania so close quickly gives way to annoyance when he is witness to a few of her idiosyncrasies. Meanwhile, Stefania's father, who has accompanied her to America, has his own change of heart with respect to his feelings for Robert. |
| 18 | 115 | Humm Vac | 2001-03-19 | 30 | Ray purchases a new state-of-the-art vacuum cleaner from an attractive door to door saleswoman, and it ignites a housekeeping war between Marie and Debra. |
| 19 | 116 | The Canister | 2001-04-09 | 30 | Tempers flare when Marie accuses Debra of not returning a borrowed canister that holds sentimental value, while Debra insists that she has already given it back. Debra is then horrified to discover that she does still have the canister in her possession, and with Ray and Robert's reluctant assistance, concocts an elaborate scheme to get rid of the evidence, rather than admit to Marie that she was right all along. |
| 20 | 117 | Net Worth | 2001-04-23 | 30 | Debra becomes angry when Ray contributes $1,000, without first consulting her, to his friends' harebrained scheme to open a go-cart business. |
| 21 | 118 | Let's Fix Robert | 2001-04-30 | 30 | Marie gathers Robert's ex-girlfriends, Amy and Stefania, and his police partner, Judy, together so they can dissect his character in an effort to help her better understand why her eldest son can't commit to a relationship. |
| 22 | 119 | Say Uncle | 2001-05-07 | 30 | When Ray realizes that his kids would rather spend time with their Uncle Robert than with him, he decides to do something about the situation. When Robert makes the observation that, as a parent, Ray finds it boring to be around his kids, Debra couldn't agree more. She then suggests that Ray follow Robert's example and to try to have more fun with his children. |
| 23 | 120 | Separation | 2001-05-14 | 30 | Debra gets upset when she finds out that her parents have separated. |
| 24 | 121 | Frank Paints the House | 2001-05-21 | 30 | When Ray and Debra find Frank painting their house, they find out that Marie put him up to the job due to his retirement. But, when Frank paints it the color they don't like, Ray fires him. That's when Marie reveals the truth behind Frank's retirement. |
| 25 | 122 | Ally's Birth | 2001-05-21 | 30 | As Ray escorts Ally to a father-daughter dance, he realizes how grown up and independent his daughter has become. As a result, he begins to recall the day, nine years ago, when the Barone clan welcomed her into the family, but not without incident. |
Season 6
| Episode No. | No. Overall | Title | Airdate | Runtime | Summary |
| --- | --- | --- | --- | --- | --- |
| 1 | 123 | The Angry Family | 2001-09-24 | 30 | The Barones attend an open house Michael and Geoffrey's school, during which the kids all read stories that they've written themselves. Most of the students tell tall tales that are obviously fictional, but Michael's story, "The Angry Family", feels all too factual to the family. |
| 2 | 124 | No Roll! | 2001-10-01 | 30 | When Debra tells Ray that he's too selfish in bed and that she wants a little variety, he goes out and buys an adults-only board game to spice things up. |
| 3 | 125 | Odd Man Out | 2001-10-08 | 30 | Frank is so green with envy that he forces Marco to choose either Marie or him as a friend. Meanwhile, Ray sides with Frank because he doesn't approve of a married woman (especially his mother) having a male friend. |
| 4 | 126 | Ray's Ring | 2001-10-15 | 30 | When Ray gets hit on at the airport after losing his wedding ring on a business trip, Debra gets jealous and tries to get back at him by going to the supermarket without her wedding ring. |
| 5 | 127 | Marie's Sculpture | 2001-10-22 | 30 | Ray and Debra are horrified when Marie presents them with an abstract sculpture she made in art class which bears a striking resemblance to a part of the female anatomy. Frank, on the other hand, is totally mesmerized by Marie's creation, though neither he nor Marie have picked up on its erotic resemblance. |
| 6 | 128 | Frank Goes Downstairs | 2001-10-29 | 30 | Ray lies and tells Frank that he and Debra fell down the stairs, so Frank tries fixing the stairs and ends up in the hospital, leading Ray to reveal the embarrassing truth. |
| 7 | 129 | Jealous Robert | 2001-11-05 | 30 | Marie and Debra set up Amy with Gianni to get Robert jealous so he'll want to get back together with Amy but their plan backfires when Amy and Gianni hit it off. |
| 8 | 130 | It's Supposed to Be Fun | 2001-11-12 | 30 | While the Barones watch their sons play, Ray finds that Geoffrey is having trouble getting the hang of the game. As Geoffrey skips down the court and does pirouettes at the free throw line, Ray is mortified. He then learns the hard way that his son's lack of ability shouldn't interfere with either of them enjoying the game. |
| 9 | 131 | Older Women | 2001-11-19 | 30 | It's the first Thanksgiving since Debra's parents have been divorced and Debra is thrilled that both her parents have agreed to have dinner with the Barones. However, she soon learns that Warren is bringing a date. Everyone is horrified except Debra's mother, who thinks it's just great. |
| 10 | 132 | Raybert | 2001-11-26 | 30 | Robert meets a beautiful woman who is a big fan of Raymond's sports column. But when the woman mistakes him for Raymond, Robert doesn't set her straight. Now, he has to involve Raymond in a complicated plot to keep the woman from learning his true identity. |
| 11 | 133 | The Kicker | 2001-12-10 | 30 | While enjoying a college football game, Frank catches a football from a record setting field goal and refuses to give it back to the kicker. When word of this gets back to the local sports community via a talk radio show, he becomes a wanted man among sports fans. The rest of the family devise a way to get the football away from Frank and back to its rightful owner, but Frank might be too crafty for them. |
| 12 | 134 | Season's Greetings | 2001-12-17 | 30 | When Marie receives a letter from a relative detailing how wonderful her life is and how well her kids are doing, it drives Marie insane with jealousy. She enlists Debra's help in writing a Barone "family update," but despite efforts to make everyone sound successful, the letter makes them all feel inadequate about what they have done – or not done. |
| 13 | 135 | Tissues | 2002-01-07 | 30 | When Debra grudgingly agrees to let Ray be more involved in daily decision making, Ray starts grocery shopping for things that he likes, and Debra lets him choose where the family will go for their next vacation. However, these newfound powers quickly become Ray's undoing. |
| 14 | 136 | Snow Day | 2002-01-14 | 30 | Held captive at Frank and Marie's during a snowstorm, Debra, Ray and Amy actually find themselves having a great time. The light mood is soon halted, however, when Debra unintentionally insults Frank. This causes Marie to defend her husband and finally reveal her true feelings for Debra. |
| 15 | 137 | Cookies | 2002-01-28 | 30 | When Ray learns that Troop Leader Peggy and her daughter targeted his parents' house as a spot to make a big sale for themselves during the Frontier Girls' selling competition, it's war. Ray vows to get even with this woman no matter what and to take home the grand prize in the cookie drive. |
| 16 | 138 | Lucky Suit | 2002-02-04 | 30 | Robert is ecstatic when he is recommended for an FBI job. That is, until it becomes apparent that Marie's intrusive ways may be his undoing. This time, she may have gone too far and Robert may not be able to forgive and forget. |
| 17 | 139 | The Skit | 2002-02-25 | 30 | Thinking it would be hilarious to show the partygoers a typical day in the life of Frank and Marie, Ray and Debra do a dead-on impersonation of the two that brings down the house at the party. But, when Frank and Marie turn the tables and do a "Ray and Debra" imitation, Ray and Debra don't find it funny at all. |
| 18 | 140 | The Breakup Tape | 2002-03-04 | 30 | When Debra stumbles across a cassette tape that contains a message from Ray's ex-girlfriend, she wants to know why he has saved it all of these years. Ray then insists that Debra divulge any gifts that she's kept from her former boyfriends, and he's in for quite a shock when he sees the quantity of gifts still in her possession. |
| 19 | 141 | Talk to Your Daughter | 2002-03-18 | 30 | Armed with research and much preparation, Ray is ready to speak with Ally about the facts of life only to find that Ally's interest has changed from where babies come from to the meaning of life. Totally unprepared for this line of questioning, a baffled Ray gets unsolicited advice from his family on how to answer. |
| 20 | 142 | A Vote for Debra | 2002-03-25 | 30 | Debra decides to run for school president, but Ray isn't sure he can handle the twins by himself during all those meetings so he votes against her. When she finds out that he voted against her, there's hell to pay. |
| 21 | 143 | Call Me Mom | 2002-04-29 | 30 | Marie gets upset when she sees Ray calling Lois, Debra's mother, mom so Ray tells Debra that maybe she should start calling Marie mom. When Debra calls Marie mom in front of Lois. Lois gets upset because she doesn't think that Debra should be calling Marie mom since she isn't her mother. |
| 22 | 144 | Mother's Day (1) | 2002-05-06 | 30 | Debra takes offense when Marie accuses her of being rude and the two wind up fighting and not speaking to each other. When Ray tries to make things better by getting each of the women to apologize to the other, he only achieves in making a bad situation worse. |
| 23 | 145 | The Bigger Person (2) | 2002-05-13 | 30 | The feud continues when Ray realizes that he can use the feud to get Debra to do almost anything for him, dragging Frank into doing the same with Marie, but Robert tells both Debra and Marie that Ray and Frank are "exploiting the situation" in order to bring them back together. |
| 24 | 146 | The First Time (3) | 2002-05-20 | 30 | After Marie has Frank return an anniversary gift Ray and Debra gave them Ray and Debra reminisce about the first time they slept together. Debra then decides to go apologize to Marie but Marie refuses to accept her apology when she learns that Debra lied to her in front of a priest. |
Season 7
| Episode No. | No. Overall | Title | Airdate | Runtime | Summary |
| --- | --- | --- | --- | --- | --- |
| 1 | 147 | The Cult (4) | 2002-09-23 | 30 | Depressed that Marie and Debra can't seem to resolve their differences, Robert decides to join a support group that the family believes is a cult. After taking the feud between Marie and Debra very hard, Robert's cousin Gerard convinces him to attend a "Inner Path" meeting – a group seeking the path to inner peace and unlocking one's potential. |
| 2 | 148 | Counseling | 2002-09-23 | 30 | After arguing with Ray over his inability to help her with the housework, Debra becomes intrigued when their friends, Linda and Bernie, mention they've been seeing a marriage counselor. Although Ray is completely against the idea, he quickly adopts a cooperative attitude when they meet the therapist, Pamela, who instantly takes a liking to Ray when he claims that he'll do anything to make his marriage work. |
| 3 | 149 | Homework | 2002-09-30 | 30 | When Ally's teacher, Miss Purcell, overhears Ray commenting about the kids' excessive workload, she invites Raymond to address the curriculum review board and gives him a mountain of material for review and evaluation. But when Raymond still hasn't touched the material the night before the review, and Debra refuses to bail him out, he goes to the one person he knows will help him with his homework.. |
| 4 | 150 | Pet the Bunny | 2002-10-07 | 30 | As a challenge, Ray writes a eulogy for Frank—who hasn't died yet—and sets off a firestorm when it's discovered. |
| 5 | 151 | Who Am I? | 2002-10-14 | 30 | Ray fears something is wrong with him after he comes back from a night out with his friends and tells Debra that he didn't enjoy it. She thinks Ray is finally growing up. But then Ray says he wants to join his Father's lodge. |
| 6 | 152 | Robert Needs Money | 2002-10-21 | 30 | After deciding to lend Robert $1,000 when he complains he's struggling with finances, Ray and Debra are miffed when Robert uses the money for Las Vegas vacation. |
| 7 | 153 | The Sigh | 2002-11-04 | 30 | Frank and Robert tease Ray that he no longer rules his own house after he moves his stuff to the kids' bathroom to give Debra extra space. |
| 8 | 154 | The Annoying Kid | 2002-11-11 | 30 | Ray and Debra are excited to have finally met a couple, Neil and Lauren, who are just like them. However, Ray starts having mixed feelings when their annoying eight-year-old son, Spencer, wreaks havoc around the Barone household. |
| 9 | 155 | She's the One | 2002-11-18 | 30 | Robert think he has finally found "the one"—Angela, an international-trade lawyer who's bright, speaks four languages, clearly loves Robert, and seems too good to be true. When Ray sees her do something that would burst the bubble, he has a hard time getting anyone to believe him. |
| 10 | 156 | Marie's Vision | 2002-11-25 | 30 | Raymond, Robert, and Frank don't want to bring up the fact that Marie is having vision trouble, because they are scared about how she will react. Meanwhile, Robert gets back together with Amy and invites her to a Thanksgiving dinner. |
| 11 | 157 | The Thought That Counts | 2002-12-09 | 30 | Robert gives Ray a great idea on what to get Debra for Christmas, but he isn't very happy when Ray takes all the credit for it. |
| 12 | 158 | Grandpa Steals | 2003-01-06 | 30 | During a trip to the supermarket with Ray and Ally, Frank starts nibbling on some trail mix, completely ignoring the nearby "no sampling" sign. He's soon confronted by a testy manager, and a heated argument ensues. Watching it all unfold is Ally, who becomes frightened by Frank's ranting. |
| 13 | 159 | Somebody Hates Raymond | 2003-01-27 | 30 | Raymond's friend Andy tells him that Jerry Musso, a radio talk show host, hates him. While Raymond is in shock over this, Robert enjoys seeing him fall over like this and they fight. |
| 14 | 160 | Just a Formality | 2003-02-03 | 30 | Robert travels to Pennsylvania—hoping to secure the MacDougalls' permission to marry Amy—and brings Raymond along for the ride. |
| 15 | 161 | The Disciplinarian | 2003-02-10 | 30 | Tired of being labeled the "evil witch" around the house, Debra convinces Ray that it's his turn to discipline the kids. Meanwhile, Frank proclaims himself a model disciplinarian, only to learn that despite his scare tactics, Ray and Robert broke plenty of rules around the house. |
| 16 | 162 | Sweet Charity | 2003-02-17 | 30 | Ray reluctantly agrees to do some charity work at a hospital after Debra signs him up, but he soon becomes a hit with the patients and starts spending more time there than at home, much to his wife's dismay. |
| 17 | 163 | Meeting the Parents | 2003-02-24 | 30 | Amy's folks show up unexpectedly at their daughter's house on a Sunday morning, hoping to talk her out of marrying Robert and take her home to Pennsylvania with them. First, they are stunned to see Robert there. Then Frank and Marie arrive. It doesn't take long for the two sets of parents to disliking each other. |
| 18 | 164 | The Plan | 2003-03-10 | 30 | Following Raymond and Frank's advice, Robert purposefully botches the wedding invitations in hopes of getting Amy to do all the preparations herself. |
| 19 | 165 | Sleepover at Peggy's | 2003-03-31 | 30 | Ray takes Ally over to her friend's house for a sleepover and is mortified when the girl's mother pats his behind after he helps set up a tent for her. Ray finds out that the mother is the same one Ray had a nasty run-in with over some Frontier Girl cookies a year before. |
| 20 | 166 | Who's Next | 2003-04-14 | 30 | Debra and Ray pick out replacement spouses for each other and jealousy starts. Marie announces that Rose, the elderly lady next door, has passed away. Marie is upset because Rose is the woman she'd chosen for Frank if she hadn't died. Debra thinks it would be fun to fantasize about who should take her place and tells Ray she's selected her friend Linda. But then Ray picks Linda's husband Bernie for Debra. |
| 21 | 167 | The Shower | 2003-04-28 | 30 | Debra gives a bridal shower for Amy, but her good intentions get sidetracked by Marie's overzealous participation. |
| 22 | 168 | Baggage | 2003-05-05 | 30 | When Robert asks Ray if he can borrow a suitcase sitting on the stairway landing for his honeymoon, Ray explains he and Debra have been locked in an "unspoken" battle of wills since a weekend trip over who is responsible for putting the suitcase away. |
| 23 | 169 | The Bachelor Party | 2003-05-12 | 30 | After his first attempt at throwing Robert a bachelor party fizzles, the women make Raymond host another one at the lodge that Amy's relatives can attend. |
| 24 | 170 | Robert's Wedding | 2003-05-19 | 30 | Robert and Amy exchange vows in a classic Barone family wedding ceremony. |
Season 8
| Episode No. | No. Overall | Title | Airdate | Runtime | Summary |
| --- | --- | --- | --- | --- | --- |
| 1 | 171 | Fun with Debra | 2003-09-22 | 30 | Debra convinces Ray to let her join him on the golf course after she (once again) realizes that they don't have fun together anymore. Let's just say, it wasn't all fun. |
| 2 | 172 | Thank You Notes | 2003-09-29 | 30 | Just minutes after returning from her honeymoon with Robert, Amy gets into an argument with Marie over writing thank-you notes for the wedding. Feeling guilty, Amy wants to make amends, but Debra quickly steps in with an opinion that horrifies the guys. |
| 3 | 173 | Home From School | 2003-10-06 | 30 | Michael starts refusing to attend school, and by the second day, Ray is stuck staying home with him. Convinced that his son simply hasn't been finishing his homework, Ray is determined to make things seem miserable at home...until he learns the real reason behind the problem. |
| 4 | 174 | Misery Loves Company | 2003-10-13 | 30 | Debra and Ray are annoyed at the over-the-top affection Robert and Amy are expressing towards each other. In fact, Robert feels compelled to give Ray marriage advice (as does Amy to Debra at the newlywed couple's three-month anniversary dinner... a book called, "Marriage is an Amusement Park"), much to his annoyance. |
| 5 | 175 | The Contractor | 2003-10-20 | 30 | Debra persuades Ray to hire Gianni to do some remodeling in their kitchen, but they both soon regret it due to their friend's laziness. His hiring also upsets Frank, who believes he should be allowed to do any handiwork needed around Ray's house. |
| 6 | 176 | Peter on the Couch | 2003-11-03 | 30 | After Amy invites her brother Peter to stay for dinner, he makes himself at home on the couch and never leaves. Meanwhile, Robert overhears a conversation that hits close to home when the Barones and Amy talk about the difficulties of having a 40-year-old man living under the same roof with his mother and father. |
| 7 | 177 | Liars | 2003-11-10 | 30 | Ray and Debra get caught up in telling lies in order to cover up previous falsehoods after Ray fibs to Marie about why he missed a scheduled time with her. When the lies snowball into an out of control degree, Marie picks up the scent and traces everything back to the initial fib. Marie seems to have won – until Frank reveals a damaging lie of her own. |
| 8 | 178 | The Surprise Party | 2003-11-17 | 30 | After Debra's mother suggests throwing Debra an "old-fashioned English Tea Party," Ray reluctantly agrees after she promises to do all the work. When Debra realizes Ray is planning something for her birthday, she suggests he change the theme to a Chinese banquet. Unfortunately, Lois has already started planning the tea party and now Ray must find a way to convince her to change her plans. |
| 9 | 179 | The Bird | 2003-11-24 | 30 | Robert and Amy convince their families to spend Thanksgiving together at the Pennsylvania home of her parents, and the lack of a television is only the first of the rude surprises awaiting the Barones. |
| 10 | 180 | Jazz Records | 2003-12-15 | 30 | When the kids ruin Ray's dictionary, Frank shares how Ray ruined his prized jazz collection. After trying to make amends for his childhood mistake, Ray discovers that he may not have been the culprit. |
| 11 | 181 | Debra at the Lodge | 2004-01-05 | 30 | When Debra accepts a position at Frank's lodge to help plan a member recruitment party, Ray begins to resent how much time she is spending away from home. |
| 12 | 182 | Slave | 2004-01-12 | 30 | After inadvertently leaving the twins home alone, Ray and Debra are impressed with Ally when she steps up and takes care of the twins until they return. Ally asks if she can baby-sit more often, and, in yet another attempt to rid her house of Marie, Debra consents. However, Marie believes Debra is turning her daughter into a slave when she gives Ally additional responsibilities, including cooking and laundry chores. |
| 13 | 183 | Whose Side Are You On? | 2004-02-02 | 30 | After realizing that Debra places bets with the kids on his questionable behavior traits, Ray is disgusted that his own children now think he's a "doof." When reflecting upon his own childhood, Ray remembers that Marie used to complain about Frank in front of him all the time – making him think his dad was a loser. Concerned that his own kids will think of him the same way as Frank, Ray contemplates how to get the kids back on his side. |
| 14 | 184 | Lateness | 2004-02-09 | 30 | Fed up with his wife's constant lateness, Ray leaves Debra at home rather than take her to the ESPY Awards. While Debra seethes over Ray's actions, Marie and Amy get into a heated debate with Frank and Robert when they air their own grievances about their wives' blatant disregard for the time. |
| 15 | 185 | Party Dress | 2004-02-16 | 30 | Ray and Debra disagree over whether they should purchase an expensive dress for Ally to wear to a friend's formal 13th birthday party. Debra thinks they should, but Ray can't see spending $250 for a dress that will be worn only once. The price tag has Ray seething, especially since the mom he loves to hate, Peggy, is hosting the soiree. Naturally, Marie takes her son's side. |
| 16 | 186 | Security | 2004-02-23 | 30 | After Robert takes a second job selling home security systems, he reveals he's been asked to join the security firm full-time and is mulling over retiring from the police force early. While Marie is overjoyed, Amy questions if this is really what Robert wants or if he's only retiring early to make his mother happy. The disagreement about his future leads to a tense birthday party for Robert. |
| 17 | 187 | The Ingrate | 2004-03-01 | 30 | Ray hurts Debra's feeling when he forgets to thank her during an acceptance speech for an honorary degree. |
| 18 | 188 | Crazy Chin | 2004-03-22 | 30 | Amy's parents put Robert on the defensive when they point out his strange habit of touching food to his chin before he eats it. When Amy confides in Debra, who tells her that Robert's strange behavior could be psychological, she devises a plan to break him of his chin habit for good. |
| 19 | 189 | The Nice Talk | 2004-04-19 | 30 | When the MacDougalls are invited to spend Easter with the Barones, the families attempt to bond over a 500-piece puzzle. While members of the Barone and MacDougall families get frustrated with the complicated puzzle, Ray and Pat continue working on it until the wee hours of the night while sharing private stories about themselves and their families. |
| 20 | 190 | Blabbermouths | 2004-05-03 | 30 | When Robert informs Ray that Amy filled him in on some juicy gossip about him, Ray decides to get even with Debra by sharing some nasty secrets of his own. |
| 21 | 191 | The Model | 2004-05-10 | 30 | After the agent tells Robert he has a unique look, he convinces him to pose for head shots with their "in-house" photographer. But when Robert and Ray return for the pictures, they are surprised to find the modeling agency has mysteriously disappeared. |
| 22 | 192 | The Mentor | 2004-05-17 | 30 | A young man, Sam Gilula, arrives at Frank and Marie's and everyone is surprised when he and Frank fondly embrace. Sam explains Frank had been quite an inspiration to him as a lad, a mentor in fact, much to Ray and Robert's disbelief. Later, Ray and Robert make fun of Frank, wondering how he could have inspired anyone. |
| 23 | 193 | Golf For It | 2004-05-24 | 30 | Robert and Ray end up with the mother of all guilt trips when they decide not to help Marie with a home project so they can land a prime spot on the golf course. Their overnight wait in the car for a tee time becomes a brawl over their respective roles in their parents' future. |
Season 9
| Episode No. | No. Overall | Title | Airdate | Runtime | Summary |
| --- | --- | --- | --- | --- | --- |
| 1 | 194 | The Home | 2004-09-20 | 30 | Frank and Marie return from a trip down to a retirement home in New Jersey and they tell the family that they plan on moving there. Everyone, besides Frank and Marie, is overjoyed after hearing the news. Marie and Frank sell their house to Robert and Amy for $26,000. On they day of their moving, however, Debra reveals some mixed feelings about their moving and doesn't feel right about it. |
| 2 | 195 | Not So Fast | 2004-09-27 | 30 | When Ray and Debra visit Frank and Marie's condo, they learn that the owners are going to kick them out. Marie and Frank move out. Robert and Amy are upset, but they let Frank and Marie live with them. |
| 3 | 196 | Angry Sex | 2004-10-04 | 30 | When Debra and Marie have a big fight, Ray is struck with worry when he thinks Debra's anger will cause her to forget about their sex that night. But, it's the opposite when that anger causes a more intense night of sex. |
| 4 | 197 | P.T. & A | 2004-10-11 | 30 | After being chided for wearing a shoddy shirt and getting stains on it, Ray lies and tells Debra that members of the PTA called her outfit "trampy." This leads her to dress extra-trampy on purpose at a PTA meeting in their home, where the truth finally comes out. |
| 5 | 198 | Ally's F | 2004-10-18 | 30 | Ray and Debra have different reactions when Ally comes home with an F in math--and a nasty attitude to go with it. Debra feels that their daughter is simply not working hard enough, while Ray believes that her teacher is to blame. |
| 6 | 199 | Boys' Therapy | 2004-11-15 | 30 | The women pressure Ray and Frank to accompany Robert to one of his therapy sessions. Instead, they go out to the horse track, and then put on an act in front of the wives. However, even though they skip the therapy sessions, the three unwittingly get closer. |
| 7 | 200 | Debra's Parents | 2004-11-22 | 30 | Debra invites her divorced parents, Warren and Lois, to the family Thanksgiving. When Ray walks in on the two making love, he and Debra assume that they are getting back together. Later on, Warren and Lois inform Debra otherwise and an unprecedented turn of events shocks everyone. |
| 8 | 201 | A Job for Robert | 2004-11-29 | 30 | Ray becomes jealous when Marie starts treating Robert better than him. Ray finds out that Marie gave Robert a "gift basket" full of lotions, massage oil, candles, etc. Ray deduces Marie is just manipulating Robert by giving him all this, so it will put him and Amy 'into the mood'. She does this with the intention of eventually having new grandchildren. Robert sees this as wrong, and actually puts him out of the mood with Amy, not able to get Marie out of his head. |
| 9 | 202 | A Date for Peter | 2005-01-03 | 30 | Amy's parents ask Ray to give their son, Peter, some tips on dating. Later, Debra throws a cocktail party and invites some single women to meet Peter, but Ray isn't thrilled with the guest list. |
| 10 | 203 | Favors | 2005-01-17 | 30 | When Debra accidentally throws out Ray's letter from Muhammad Ali, Marie covers for her, setting off a chain of favors that quickly overwhelms Debra. |
| 11 | 204 | The Faux Pas | 2005-02-07 | 30 | Ray accidentally insults the twins' new friend and the faux pas quickly spirals out of control when he repeats it to the boy's dad. |
| 12 | 205 | Tasteless Frank | 2005-02-14 | 30 | Marie is astounded when Franks puts salt on her homemade lasagna, leading her to believe that she's lost her touch in the kitchen. However, Ray and Robert discover that the problem is Frank, who has lost his sense of taste. They believe it's a side-effect from some potency medication Frank is taking, but Frank doesn't want to give it up, and he doesn't want anyone to know he's taking it, especially Marie. |
| 13 | 206 | Sister-In-Law | 2005-04-18 | 30 | Ray tells Robert that Amy talks too much after she chats with Ray for over an hour while he tries to watch a basketball game on TV. Of course, Robert tells Amy, which leads to a heated confrontation between "Lady Chatterly" and her insensitive brother-in-law. |
| 14 | 207 | The Power of No | 2005-05-02 | 30 | Ray's latest manipulative plan involves constantly turning down Debra in the bedroom. |
| 15 | 208 | Pat's Secret | 2005-05-09 | 30 | Robert discovers Pat smoking, and she pleads for him not to tell, but smell of his clothes makes the family think he's the secret smoker. |
| 16 | 209 | Everybody Loves Raymond: The Last Laugh | 2005-05-16 | 30 | In the series' final episode, Ray is nervous about having a minor procedure to remove his adenoids. The family is shaken when there are unexpected complications during the surgery, but once he starts to recover, the Barones strive to keep the situation a secret from the two people who don't know--Ray and Marie. |
Series Cast
| | | | |
| --- | --- | --- | --- |
| | Patricia Heaton | as Debra Barone | |
| | Doris Roberts | as Marie Barone | |
| | Ray Romano | as Raymond Albert Barone | |
| | Brad Garrett | as Robert Barone | |
| | Peter Boyle | as Frank Barone | |
| | Madylin Sweeten | as Ally Barone | |
| | Sawyer Sweeten | as Geoffery Barone | |
| | Sullivan Sweeten | as Michael Barone | |
| | Monica Horan | as Amy McDougal-Barone | |
Series Crew
| | Position | Name |
| --- | --- | --- |
| | Producer | Ray Romano |
| | Co-Executive Producer | Lew Schneider |
| | Producer | Lew Schneider |
| | Co-Executive Producer | Cindy Chupack |
| | Co-Executive Producer | Jennifer Crittenden |
| | Creator | Philip Rosenthal |
| | Executive Producer | Philip Rosenthal |
| | Co-Executive Producer | Kathy Ann Stumpe |
| | Executive Producer | Stu Smiley |
| | Co-Executive Producer | Ellen Sandler |
| | Executive Producer | Rory Rosegarten |
| | Supervising Producer | Jeremy Stevens |
| | Producer | Stewart A. Lyons |
Related News
TVMaze