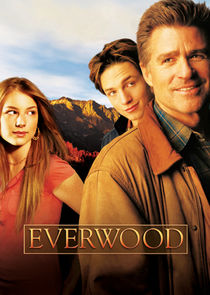 As a world-class neurosurgeon, Dr. Andrew Brown is a hero. As a father, he's a zero. But that is changing. Tragedy makes him a single parent to his two children. And as the first act of his new life, Andy leaves Manhattan and moves his family to Everwood, the tiny Colorado town where big dreams can grow.
Series Overview
Rating
imDb Rating: 7.4 (11,722 Votes)
Metascore: N/A
Plot
A widowed brain surgeon from Manhattan moves his two children to the small mountain town of Everwood, Colorado.
Details
Rated: TV-PG
Released: 16 Sep 2002
Runtime: 60 min
Genre: Drama
Director: N/A
Writer: Greg Berlanti
Actors: Treat Williams, Gregory Smith, Emily VanCamp, Debra Mooney
Language: English
Country: USA
Awards: Nominated for 2 Primetime Emmys. Another 3 wins & 32 nominations.
Total Seasons: 4
Previous Episode
Foreverwood (2)
Episode 4x22; Jun 05, 2006
Ephram and Amy, Bright and Hannah, Nina and Andy, the Abbotts and Lily, Delia and Sugar and a Ferris wheel. The Everwood story comes to a close.
Previous Episodes 4x22: Foreverwood (2) 4x21: Foreverwood (1) 4x20: Goodbye, Love 4x19: Reckoning 4x18: Enjoy the Ride 4x17: All the Lonely People 4x16: Truth... 4x15: The Land of Confusion 4x14: Across the Lines

View All Episodes
Cast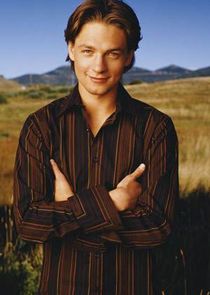 Gregory Smith as Ephram Brown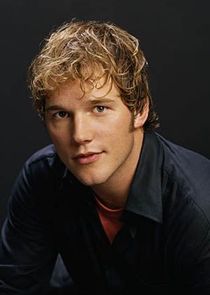 Chris Pratt as Harold Brighton "Bright" Abbott III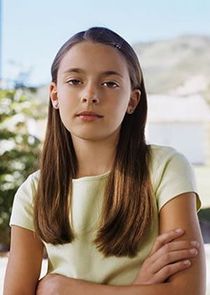 Vivien Cardone as Delia Brown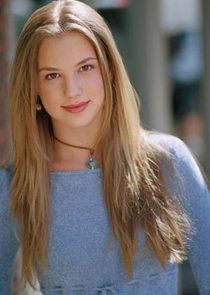 Emily VanCamp as Amy Nicole Abbott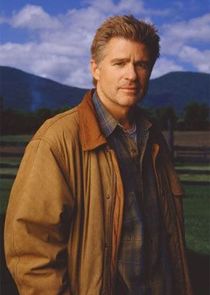 Treat Williams as Dr. Andrew Brown
John Beasley as Irv Harper
View Full Cast
Skip to:
Season 1
| Episode No. | No. Overall | Title | Airdate | Runtime | Summary |
| --- | --- | --- | --- | --- | --- |
| 1 | 1 | Pilot | 2002-09-16 | 60 | A tragic loss spurs neurosurgeon Andrew Brown to abandon his thriving Manhattan practice and relocate with his son and daughter to folksy Everwood, Colorado. But a new start doesn't mean the Browns can avoid old problems. |
| 2 | 2 | The Great Doctor Brown | 2002-09-23 | 60 | Yep, thar's my dud. Ephram is angered when his dad again sacrifices family time for work. In addition, the teen suspects Amy's friendship has a price attached. And come one, come all to the Fall Thaw Festival! |
| 3 | 3 | Friendly Fire | 2002-09-30 | 60 | Bumpy roads for the Browns: Delia struggles to form a school friendship, Ephram is uninvited to a party and Andy's defense of Nina's surrogate pregnancy doesn't win him friends in conservative Everwood. |
| 4 | 4 | The Kissing Bridge | 2002-10-07 | 60 | Students who bought into the fiction that safe sex means any sexual activity except intercourse face an unsettling fact: they have an STD. An endangered town landmark holds special significance for Edna. |
| 5 | 5 | Deer God | 2002-10-14 | 60 | There's no place like home. Ephram identifies with a lost doe's plight and leads the animal on a trek to its wilderness home. Delia seeks proof God exists so she'll know for sure her mom is safe in heaven. |
| 6 | 6 | The Doctor Is In | 2002-10-21 | 60 | A traveling psychologist is eagerly embraced by Everwood... and reluctantly sought by Andy as he comes to a decision about Colin. Delia's friend Magilla has a stunning personal secret. |
| 7 | 7 | We Hold These Truths | 2002-10-28 | 60 | As Dr. Brown carries out a revolutionary surgery on Colin, Bright and Amy look back at events preceding the accident that left the teen comatose. Ephram helps Amy during her waiting room vigil. |
| 8 | 8 | Till Death Do Us Part | 2002-11-04 | 60 | Dr. Brown's wedding anniversary weighs heavily on him, and he tries to use his experience to patch up two local marriages. Ephram and Amy share a kiss. Colin's awakening isn't what Amy imagined. |
| 9 | 9 | Turf Wars | 2002-11-11 | 60 | Relatives and other natural calamities! Ephram and Delia's grandparents arrive unannounced, bringing unwelcome advice for Andy - and undesired support for Ephram's hope of returning to New York. |
| 10 | 10 | Is There a Doctor in the House? | 2002-11-18 | 60 | A snowstorm strikes and so does a medical emergency when a celebrant at Edna's birthday party requires an emergency appendectomy. Nina encourages Andy to speak his mind and heart to Ephram. |
| 11 | 11 | A Thanksgiving Tale | 2002-11-25 | 60 | Delia yearns for a Thanksgiving dinner just like her mother prepared. A recluse who broke off all family ties is asked to be a kidney donor for his brother. Harold undergoes a George Bailey-like transformation. |
| 12 | 12 | Vegetative State | 2003-01-06 | 60 | Amy has built her life around memories of her relationship with Colin - memories Colin doesn't share when he returns home from the hospital. Everwood citizens must take a stand on medical marijuana. |
| 13 | 13 | The Price of Fame | 2003-01-20 | 60 | Who's the new cool kid in school? Ephram is stunned to discover he's the one - all because Colin befriends him. Rehearsals for a production of The King and I unravel under Edna's ramrod direction. |
| 14 | 14 | Colin the Second | 2003-01-27 | 60 | The new basketball season takes center stage, and Bright proves his value on and off the court during the first game. Meanwhile, former star player Colin continues to struggle in what is a world of strangers for him. |
| 15 | 15 | Snow Job | 2003-02-03 | 60 | Everwood teens pack skis and libidos for a church-sponsored trip to the slopes. Amy and Colin rekindle their flame. Bright anticipates a night of passion and Laynie and Ephram are attracted to each other. |
| 16 | 16 | My Funny Valentine | 2003-02-10 | 60 | Andy and Dr; Trott share vulnerabilities and romance, Ephram and Laynie share a mutual I Hate Everwood Contest, and the Abbotts share grievances at couples therapy. Can you feel the love? |
| 17 | 17 | Everwood Confidential | 2003-02-17 | 60 | If only they had a clue. After an elderly man says he committed a long-unsolved murder, Andy and Harold investigate the crime. Laynie reveals that before Colin's accident, he intended to break up with Amy. |
| 18 | 18 | The Unveiling | 2003-02-24 | 60 | The Jewish custom of revealing the headstone after the one-year anniversary of a loved one's death is the backdrop as Ephram reveals a suspicion about his father. Colin's health may be deteriorating. |
| 19 | 19 | The Miracle of Everwood | 2003-04-21 | 60 | The Golden Boy of Everwood is back and better than ever. That's what everyone wants to believe - including perhaps a well-regarded New York journalist who stumbles onto the story of Colin's recovery. |
| 20 | 20 | Moonlight Sonata | 2003-04-28 | 60 | Lights in the sky, music in the air. A strange sighting causes a UFO frenzy. And Ephram copes with pre-recital jitters and an uncomfortable discovery about his piano instructor and another student. |
| 21 | 21 | Episode 20 | 2003-05-05 | 60 | She's teenaged, pregnant and scared. Kate's situation - and the passions that deeply divide Everwood - compels Drs. Brown and Abbott to confront their own convictions and experiences. |
| 22 | 22 | Fear Itself | 2003-05-12 | 60 | Ephram's near-tragic boating accident gives Andy the perspective he needs to counsel Colin's parents. Nina learns the truth about her husband. |
| 23 | 23 | Home | 2003-05-19 | 60 | While Andy seeks surgical advice from his mentor, Colin fills the hours before his operation comforting his family and friends. Then comes the moment when Dr. Brown finally enters the tense waiting room. |
Season 2
| Episode No. | No. Overall | Title | Airdate | Runtime | Summary |
| --- | --- | --- | --- | --- | --- |
| 1 | 24 | The Last of Summer | 2003-09-15 | 60 | Colin's death leaves the entire town in shock - and Andy's practice in limbo. Amy in particular turns against Andy as she struggles to organize a memorial service for Colin and to deal with her own grief. |
| 2 | 25 | Extra Ordinary | 2003-09-22 | 60 | Andy and Harold are excited about college, but their kids may not be. Ephram wants to skip the SAT to apply to performing arts schools. Amy ignores a Princeton rep, and Bright, whose best hope is an athletic scholarship, is thrown off the football team. |
| 3 | 26 | My Brother's Keeper | 2003-09-29 | 60 | This means war! Sibling rivalry erupts when Harold's globe-trotting physician sister returns home to join his practice. Andy confronts parents who refuse to believe their middle school-age kids are sexually active. |
| 4 | 27 | East Meets West | 2003-10-06 | 60 | Life is strife. The two Dr. Abbotts clash over the virtues of Western and Eastern healing, Delia's babysitter tries to micromanage Ephram, Colin's father won't stop drinking and Nina contends with her divorce. |
| 5 | 28 | Daddy's Little Girl | 2003-10-13 | 60 | What's the matter with Delia? The usually well-behaved youngster pouts and spouts profanity when Andy invites Linda Abbott to dinner. A therapist suggests putting Amy on antidepressants to help her cope. |
| 6 | 29 | Blind Faith | 2003-10-20 | 60 | Madison steers Ephram straight after he flunks his driving test... and he thanks her with a big kiss. Rev. Keyes battles his oncoming blindness with prayer instead of medicine. |
| 7 | 30 | Three Miners from Everwood | 2003-11-03 | 60 | Andy and both Dr. Abbotts rush to the scene of a disaster at Everwood's coal mine. With the nearest ambulances hours away - and without sufficient supplies - the three must work miracles in the dark. |
| 8 | 31 | The Burden of Truth | 2003-11-10 | 60 | "Phil's never wrong." The local mechanic has psychic abilities. His most recent coup: identifying a case of meningitis Andy misdiagnosed as flu. Now the whole town is at Phil's doorstep, hoping to know the future. |
| 9 | 32 | Just Like in the Movies | 2003-11-17 | 60 | Love has Everwood in its bewitched-and-bewildered grasp. Andy sends Linda a roomful of roses, Ephram tries reverse psychology on Madison, a stutterer sings his feelings, and Amy is attracted to the town's answer to James Dean. |
| 10 | 33 | Unhappy Holidays | 2003-11-24 | 60 | On Thanksgiving, families gather together... but they sure don't stay that way. Secrets are revealed, tempers flare and the Brown and Abbott households fly apart before you can say, "White meat or dark?" |
| 11 | 34 | Family Dynamics | 2004-01-19 | 60 | The Abbotts are relieved that their runaway daughter only ran as far as Grandma's house. But Rose won't take Amy back until she agrees to follow some tough house rules... and Amy isn't feeling agreeable. |
| 12 | 35 | Controlling Interest | 2004-01-26 | 60 | To compete at a lighter level, a star high school wrestler turns to bulimia. He isn't the only one longing for control: Ephram wants Madison to make their relationship public and Bright decides to discourage Amy's new boyfriend with his fists. |
| 13 | 36 | Forget Me Not | 2004-02-02 | 60 | Ephram is making his relationship with Madison into a full-time job... with no time for old pals like Amy. Like son, like father: Andy's so wrapped up in Linda that he ignores Nina when she needs him most. |
| 14 | 37 | No Sure Thing | 2004-02-09 | 60 | Everybody's doing it. Ephram and Madison decide to become intimate. They're not the only ones going horizontal: Amy asks Andy for a prescription for birth control pills and Andy plans Linda's first sleepover. |
| 15 | 38 | The L Word | 2004-02-16 | 60 | When Ephram tells Madison he loves her, she responds with "um." Not what a crazy-for-you guy wants to hear. Has he blown it? Can he take it back? Ephram gets a bright idea - ask Bright for advice. |
| 16 | 39 | Unspoken Truths | 2004-02-23 | 60 | A tale of two parties. Madison has a gig at a bar, so Ephram uses a fake ID to get in - and he buys way too many drinks. And Tommy takes Amy to a party where they mix vodka and drugs, with disastrous results. |
| 17 | 40 | Unfinished Business | 2004-04-05 | 60 | Nina faces something worse than divorce: her soon-to-be ex wants custody of their son. Andy offers an arm to lean on, money for a lawyer and testimony he hopes will keep Nina and her little boy together. |
| 18 | 41 | Last Looks | 2004-04-12 | 60 | While Bright's football buddies receive their college acceptance packets, all he gets are the little envelopes that say "sorry, loser." Also: can Madison still be Delia's sitter even if she and Ephram are splitsville? |
| 19 | 42 | Sick | 2004-04-19 | 60 | When they find out that Linda is HIV-positive, the citizens of Everwood desert the Abbotts' medical practice. But wait, it gets worse. The revelation may lead to Harold losing his malpractice insurance. |
| 20 | 43 | Do or Die | 2004-04-26 | 60 | Hello, goodbye. The same time that Linda decides to leave Everwood, Andy's mentor, Dr. Douglas, arrives with a special request. More bad timing: on his way to the prom with Amy, Ephram bumps into Madison. |
| 21 | 44 | Your Future Awaits | 2004-05-03 | 60 | The sun will come up tomorrow... maybe. Bright decides to skip graduation, Harold can't find malpractice insurance, Ephram auditions for Juilliard and Andy wants to perform risky brain surgery in hopes of saving Dr. Douglas. |
| 22 | 45 | The Day Is Done | 2004-05-10 | 60 | Rx: a bagel and cream cheese? Harold closes the medical office to open a bagel shop - and that's just the first of many surprises as the Brown family finishes its second year in Everwood. |
Season 3
| Episode No. | No. Overall | Title | Airdate | Runtime | Summary |
| --- | --- | --- | --- | --- | --- |
| 1 | 46 | For Every Action... | 2004-09-13 | 60 | A period of readjustment. Ephram returns home unsure about his future and unaware of the drama surrounding Madison. |
| 2 | 47 | ...There is a Reaction | 2004-09-20 | 60 | "You know, medicine isn't fun." Jake's "Walking to Wellness" campaign attracts lots of patients... and sends Harold's blood pressure soaring. |
| 3 | 48 | Staking Claim | 2004-09-27 | 60 | Getting to know you: Ephram's forced friendship with Hannah is a time bandit; Edna and Harold finding working together just isn't working. |
| 4 | 49 | The Birds and the Batteries | 2004-10-04 | 60 | "So, what is it?" Andy is nonplussed when Delia discovers a battery-driven, ummm, object under Nina's bed. |
| 5 | 50 | Sacrifice | 2004-10-11 | 60 | Nina and Jake get together, Ephram and Bright break up, and Andy gets cranky with Amanda Hayes, Everwood's most beloved citizen. |
| 6 | 51 | Shoot the Moon | 2004-10-25 | 60 | Last year, Ephram and Amy dreamed of elite East Coast schools. Now they're talking local colleges. Are they giving up on their futures? |
| 7 | 52 | Best Laid Plans | 2004-11-01 | 60 | Nina plans to tell Andy how she feels, Bright plans an evening with Hannah, and Andy and Harold plan to keep their kids sex free. Nothing goes according to plan. |
| 8 | 53 | The Tipping Point | 2004-11-15 | 60 | Andy tries music therapy to help Amanda's husband. Bright's new job comes with a bonus: a pretty and very friendly co-worker. |
| 9 | 54 | The Reflex | 2004-11-22 | 60 | Fellow travelers on the Rockies' road to love: Andy and Amanda, Ephram and Amy, Nina and Jake. |
| 10 | 55 | Need to Know | 2004-11-29 | 60 | What's Hannah's secret? Amy just has to know. Also, Andy asks Harold for an unusual Christmas gift. |
| 11 | 56 | Complex Guilt | 2005-01-17 | 60 | Is there a doctor in the house? Andy keels over when Amanda makes a major decision that gives him a major case of the guilts. |
| 12 | 57 | Giving Up the Girl | 2005-01-24 | 60 | Bad timing. Amy auditions for a ballet program four years too late. Jake's girlfriend arrives in town just as he and Nina are getting cozy. |
| 13 | 58 | The Perfect Day | 2005-01-31 | 60 | Harold and Edna bond during a medical emergency and Ephram, Amy, Bright and Hannah share a road trip - all on the same perfect day. |
| 14 | 59 | Since You've Been Gone | 2005-02-07 | 60 | "If they hear about it, it should be from us." Andy convinces Amanda it's time to tell their kids about their relationship. |
| 15 | 60 | Surprise | 2005-02-14 | 60 | Shock waves: Amy learns why Madison left town, Hannah faces a very scary test, Ephram gets a letter from Juilliard, Bright gets fired and John speaks. |
| 16 | 61 | A Moment in Manhattan (a.k.a. A Mountain Town) | 2005-02-21 | 60 | In Manhattan for Ephram's Juilliard audition, Andy runs into bittersweet memories... and Ephram runs into Madison. |
| 17 | 62 | Fate Accomplis | 2005-04-18 | 60 | Life changes forever for four fathers and sons: Andy and Ephram, Harold and Bright, a hunter and his wounded boy, and Ephram and the baby boy he learns is his. |
| 18 | 63 | Fallout | 2005-04-25 | 60 | What do you do when your whole world changes? Stunned and angry, Ephram breaks up with Amy and goes in search of his son. |
| 19 | 64 | Acceptance | 2005-05-02 | 60 | Amy gets the big envelope from Princeton... but she never applied. Unsure about his future with Nina, Jake turns to Andy for advice. |
| 20 | 65 | He Who Hesitates | 2005-05-09 | 60 | For sale: years of hope and effort. Ephram sells his music equipment. Also, Bright goes mano a mano with the green-eyed monster. |
| 21 | 66 | Good to Go | 2005-05-16 | 60 | High school graduation day arrives, without Amy and Ephram. Rose's battle with cancer brings the Abbotts closer together. |
| 22 | 67 | Where the Heart Is | 2005-05-23 | 60 | A prestigious Chicago hospital offers Andy a position on its surgical staff. With Ephram gone, Andy considers leaving Everwood behind, too. |
Season 4
| Episode No. | No. Overall | Title | Airdate | Runtime | Summary |
| --- | --- | --- | --- | --- | --- |
| 1 | 68 | A Kiss to Build a Dream On | 2005-09-29 | 60 | A few months ago, Andy asked Nina the big question. Now he has her answer. Also, an unexpected wedding brings Ephram home. |
| 2 | 69 | The Next Step | 2005-10-06 | 60 | Hannah frets over Bright's three-and-out rule, Sam's gala opening is a dud and Harold harbors dark suspicions about Andy's mysterious absences. |
| 3 | 70 | Put On a Happy Face | 2005-10-13 | 60 | One guy is history, the other guy is gay. Amy starts at Colorado A&M conflicted by her feelings for Ephram and Reid. |
| 4 | 71 | Pieces of Me | 2005-10-20 | 60 | Ephram walks a mile in his father's shoes when he gives piano lessons to a gifted but moody and truculent high school student. |
| 5 | 72 | Connect Four | 2005-10-27 | 60 | "I'm still in love with Amy." On a camping trip with Andy, Bright and Harold, Ephram reveals why he returned to Everwood. |
| 6 | 73 | Free Fall | 2005-11-03 | 60 | Therapy time: Andy tries couples counseling... with Jake. Harold pushes Rose in new directions after she loses the mayor's race. |
| 7 | 74 | Pro Choice | 2005-11-10 | 60 | Crushed when her father dies, Hannah needs a friend. Bright steps up with kind words, an open heart and a story about a hole puncher. |
| 8 | 75 | So Long, Farewell... | 2005-11-17 | 60 | Inspired by Jake's athletic machismo, Andy and Harold take up skydiving... until one of Jake's high-risk adventures takes a tragic turn. |
| 9 | 76 | Getting to Know You | 2005-12-08 | 60 | Amy and Ephram start the day as friends and end it as lovers. Hannah and Bright discover the romance in shower gel. Jake's erratic behavior worries Nina. |
| 10 | 77 | Ghosts | 2006-03-27 | 60 | Ghosts from Andy's past return when he reads Irv's novel and is incensed by the fate of the character Irv based on him. |
| 11 | 78 | Lost and Found | 2006-03-27 | 60 | News that Will Cleveland died sets Ephram reflecting on father figures... and fathers in fact. Harold and Rose find a special reason to learn Swahili. |
| 12 | 79 | You're a Good Man, Andy Brown | 2006-04-03 | 60 | Responsibilities to his family and friends come between Andy and a date with a "Hottie Pilate" he met online. |
| 13 | 80 | An Ounce of Prevention | 2006-04-10 | 60 | A teenager asks Andy to screen her for the breast-cancer gene. Ephram's dating advice makes his rocky relationship with Kyle even rockier. |
| 14 | 81 | Across the Lines | 2006-04-17 | 60 | When a drunk driver meets a telephone pole right in front of them, Andy wants to call the cops and Jake wants to give the guy a break. |
| 15 | 82 | The Land of Confusion | 2006-04-24 | 60 | A conversation with a concert pianist who surrendered his personal life for his career jolts Ephram into making plans for his future. |
| 16 | 83 | Truth... | 2006-05-01 | 60 | Reid cheats on an exam, Bright won't tell Hannah he hooked up with Ada, and Andy and Harold lie to the adoption agency about Rose's cancer. |
| 17 | 84 | All the Lonely People | 2006-05-08 | 60 | Many folks in Everwood are lonely, but Reid - expelled from medical school - feels so alone he ODs on sleeping pills. |
| 18 | 85 | Enjoy the Ride | 2006-05-15 | 60 | Change partners. Bright nurses a broken heart when Hannah double dates with Amy, Reid and Amy's friend Nick. |
| 19 | 86 | Reckoning | 2006-05-22 | 60 | Andy's estranged father arrives in town to an icy reception from his son. Bright's 21st birthday bash ends at the emergency room. |
| 20 | 87 | Goodbye, Love | 2006-05-29 | 60 | Irv's funeral sparks bittersweet memories, prompting the mourners to reassess where they're going with their lives... and with whom. |
| 21 | 88 | Foreverwood (1) | 2006-06-05 | 60 | Nina is packing for her move to L.A. - but first she'd just love to get a look at the engagement ring she heard Andy bought for her. |
| 22 | 89 | Foreverwood (2) | 2006-06-05 | 60 | Ephram and Amy, Bright and Hannah, Nina and Andy, the Abbotts and Lily, Delia and Sugar and a Ferris wheel. The Everwood story comes to a close. |
Series Cast
| | | | |
| --- | --- | --- | --- |
| | Gregory Smith | as Ephram Brown | |
| | Chris Pratt | as Harold Brighton "Bright" Abbott III | |
| | Vivien Cardone | as Delia Brown | |
| | Emily VanCamp | as Amy Nicole Abbott | |
| | Treat Williams | as Dr. Andrew Brown | |
| | John Beasley | as Irv Harper | |
| | John Beasley | as Narrator | |
| | Debra Mooney | as Edna Abbott Harper | |
| | Tom Amandes | as Dr. Harold Abbott Jr. | |
| | Stephanie Niznik | as Nina Feeney | |
| | Merrilyn Gann | as Rose Abbott | |
Series Crew
| | Position | Name |
| --- | --- | --- |
| | Creator | Greg Berlanti |
| | Executive Producer | Greg Berlanti |
| | Supervising Producer | Bruce Miller |
| | Executive Producer | Rina Mimoun |
| | Co-Executive Producer | Michael Green |
| | Co-Producer | Anna Fricke |
| | Co-Executive Producer | Oliver Goldstick |
| | Executive Producer | Mickey Liddell |
| | Co-Executive Producer | Andrew A. Ackerman |
| | Co-Producer | Scott Swanson |
Related News
TVMaze