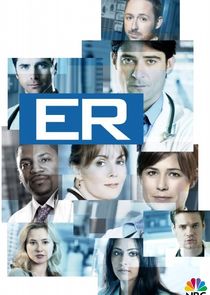 ER explores the inner workings of an urban teaching hospital and the critical issues faced by the dedicated physicians and staff of its overburdened emergency room. The highly acclaimed drama series holds the distinction of being recognized as the most Emmy-nominated series in the history of television.
Series Overview
Rating
imDb Rating: 7.7 (46,994 Votes)
Metascore: N/A
Plot
The lives, loves and losses of the doctors and nurses of Chicago's County General Hospital.
Details
Rated: TV-14
Released: 19 Sep 1994
Runtime: 44 min
Genre: Drama, Romance
Director: N/A
Writer: Michael Crichton
Actors: Noah Wyle, Laura Innes, Laura Cerón, Deezer D
Language: English
Country: USA
Awards: Won 1 Golden Globe. Another 153 wins & 364 nominations.
Total Seasons: 15
Previous Episode
And in the End
Episode 15x22; Apr 02, 2009
ER ends its 15 year run with a two hour episode. Gates works on a young teen suffering from alcohol poisoning after playing a drinking game. Old friends come show their support when a new medical facility for the underprivileged is opened. Sam receives a special gift for her birthday. Carter and a new intern try to save a mother in labor with twins.
Previous Episodes

15x22: And in the End


15x21: I Feel Good


15x20: Shifting Equilibrium


15x19: Old Times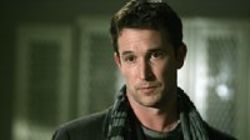 15x18: What We Do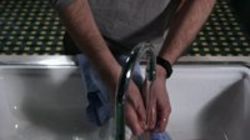 15x17: T-Minus-6


15x16: The Beginning of the End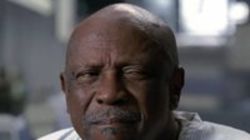 15x15: The Family Man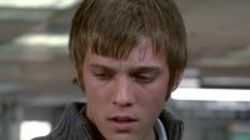 15x14: A Long, Strange Trip

View All Episodes
Cast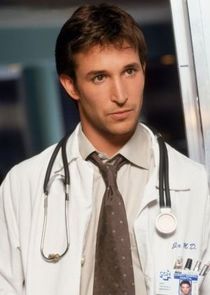 Noah Wyle as Dr. John Carter
Laura Innes as Dr. Kerry Weaver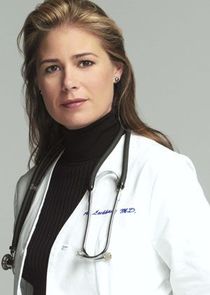 Maura Tierney as Dr. Abby Lockhart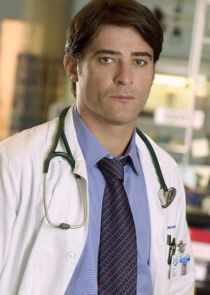 Goran Višnjić as Dr. Luka Kovac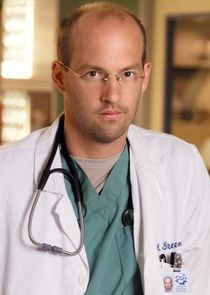 Anthony Edwards as Dr. Mark Greene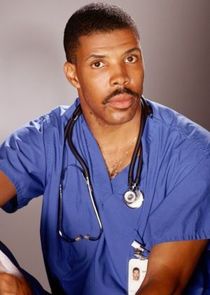 Eriq La Salle as Dr. Peter Benton
View Full Cast
Skip to:
Season 1
| Episode No. | No. Overall | Title | Airdate | Runtime | Summary |
| --- | --- | --- | --- | --- | --- |
| 1 | 1 | 24 Hours | 1994-09-19 | 120 | A typical day filled with traumas packs the ER. Under pressure from his wife, Chief Resident Dr. Mark Greene considers leaving County to join a private practice that would give him a much higher salary. When a building collapses, multiple casualties are brought in. New medical students start their ER rotation, among them John Carter, an inexperienced third-year student. As the day continues, Dr. Peter Benton operates on a patient with an aortic aneurysm, a procedure normally performed by senior staff; and charge nurse Carol Hathaway is brought into the ER after a suicide attempt. |
| 2 | 2 | Day One | 1994-09-22 | 60 | Susan treats a baby in respiratory arrest. She later lobbies various departments, unsuccessfully, to admit an elderly patient suffering from dementia. The ER is inundated with a tour group and a wedding party with food poisoning from eating at the same Hofbrauhaus. Carter acts quickly to save a man whose heart has stopped. He also treats a flirtatious patient's rash. A family is critically injured when their car is hit by a habitual drunk driver. Benton's diagnosis of a patient is overridden by the man's personal physician, with dire results. Mark and Jenn celebrate her passing the bar exam. Doug finally visits a recovering Carol. |
| 3 | 3 | Going Home | 1994-09-29 | 60 | Carol overcomes a few initial jitters and heads back to work in the ER. Mark treats a woman who is a victim of domestic violence. Susan clashes with Kayson on a cardiac case. Carol learns a valuable lesson from a leukemia patient. Carter has a tough time keeping up with Benton, and cares for an Alzheimer's patient with a melodious voice. Doug struggles with his feelings for Carol. The staff celebrates Carol's return with a surprise welcome back party. |
| 4 | 4 | Hit and Run | 1994-10-06 | 60 | Carter is deeply affected by the death of a teenage hit and run victim, and fumbles badly when notifying the parents. Benton gets competitive with another surgical resident. Doug mishandles helping a child with a schizophrenic mother. A patient's cell phone accidentally sets off nearby electronic equipment, while another is brought in handcuffed to his mistress. Benton's zeal for his work interferes with his family obligations. Doug makes a clumsy attempt at reconciling with Carol. |
| 5 | 5 | Into That Good Night | 1994-10-13 | 60 | A business supplies salesman in dire need of a heart transplant gathers his family around him in the ER as he prepares for the end. Doug helps an asthmatic teenage girl obtain needed medication when her mother is unable to afford it. Carter worries that he may have contracted an STD. Susan treats a teenager with alcohol poisoning. Jenn prepares to move to Milwaukee and start her new job. |
| 6 | 6 | Chicago Heat | 1994-10-20 | 60 | The air conditioning quits on the hottest day in October. Coupled with closed ERs in two other city hospitals, the end result is an extremely hectic day. With his wife out of town and the babysitter experiencing car trouble, Mark is forced to bring Rachel to work with him. Doug treats a five-year-old suffering from a cocaine overdose. Ivan, the liquor store owner, shoots and seriously wounds a young teenager. Susan's sister Chloe drops by, wreaking havoc in Susan's life and absconding with a number of valuables. Doug hooks up with a pharmaceuticals representative. |
| 7 | 7 | Another Perfect Day | 1994-11-03 | 60 | Benton and Langworthy interview for the Starze Fellowship. A drunk Chloe throws a tantrum in the hospital and ruins Susan's birthday festivities. Jenn visits from Milwaukee but ends up having to go back sooner than expected. Carter has a good day, earning a bottle of champagne and getting three leads on an apartment. After a spontaneous kiss with Doug, Carol has second thoughts about moving in with Tag. |
| 8 | 8 | 9 1/2 Hours (aka Growing Up) | 1994-11-10 | 60 | Mark calls in sick to spend time with his wife, leaving Doug in charge. Benton learns he was not awarded the Starze Fellowship. Carol takes care of a rape victim. Walt brings Benton's mother to the ER with a sprained ankle. Div shows signs of snapping, overreacting at the slightest provocation. The ER gets a new aide, "Bob." |
| 9 | 9 | ER Confidential | 1994-11-17 | 60 | Carter and Benton treat a suicidal transvestite. Doug feels like a kept man in his relationship with Linda Farrell. Carol faces an ethical dilemma when a patient entrusts her with the particulars of an accident. Div continues to battle his demons, and ends up wandering in the rain down the middle of a busy street. Carol's revelations to Tag puts their relationship to the test. |
| 10 | 10 | Blizzard | 1994-12-08 | 60 | A severe blizzard leaves the ER utterly devoid of patients, and the staff takes the opportunity to goof off. Doug and Linda return from the Caribbean just as Carol makes a surprise announcement. The fun and games are quickly abandoned when a call comes from dispatch about a 32-vehicle pile-up with mass casualties. The ER goes from deserted to capacity, and all surgeons are called in. Bob surprises everyone when she makes a quick, life-saving decision, and a new ER attending, Dr. Angela Hicks, arrives. |
| 11 | 11 | The Gift | 1994-12-15 | 60 | Benton makes a critical error when he publicizes the availability of a dying man's organs before obtaining the wife's permission to harvest them, and the wife then refuses to give it. Susan discovers Div has dropped out of sight, having both quit his job and moved out of his apartment. Carter makes a move on Susan, and Chloe announces her pregnancy. |
| 12 | 12 | Happy New Year | 1995-01-05 | 60 | Carter fumbles his first opportunity to observe a surgery. Susan's nemesis, Dr. Kayson, makes her New Year's Day decidedly unpleasant. Chloe announces she's moving to Texas with her boyfriend. Peter and his sister try to sort out care for their ailing mother. |
| 13 | 13 | Luck of the Draw | 1995-01-12 | 60 | Carter trains Benton's new med student, Deb Chen, while Carol has her hands full with an emotionally challenged patient who's obsessed with colors. A sociologist provokes people so he can measure their reaction times for a study. Kayson brings charges against Susan in the Vennerbeck death, leading Morgenstern to question her assertiveness. Benton and Walt hunt for Peter's missing mother. |
| 14 | 14 | Long Day's Journey | 1995-01-19 | 60 | A case of apparent spousal abuse is not what it seems. Deb outshines Carter after he is up all night preparing for a presentation. Benton informs Jackie he's hired a helper for his mother. After Kayson's reprimand against Susan is denied, she has a chance to prove herself when he is brought in as a patient after suffering a heart attack. Doug meets Diane Leeds, who works in the hospital's Risk Management division, and her son, Jake. |
| 15 | 15 | February Fifth, 1995 | 1995-02-02 | 60 | Mark is invited to join the staff as an attending physician. Later, he treats a woman with breast cancer, who begs him to kill her. Deb wows Benton with her presentation, leaving Carter in the rear again. A poisonous snake gets loose in the ER. Benton offends Haleh, who spends her day making his job more difficult. The ER gets new crash carts, which are promptly stolen by cardiology. |
| 16 | 16 | Make of Two Hearts | 1995-02-09 | 60 | Valentine's Day finds Carol and Doug caring for Tatiana, a six-year-old Russian girl with AIDS abandoned in the ER by her adoptive mother. Mark and Susan care for a dog hit by Officer Grabarsky. Three cheerleaders come to the ER after ingesting chocolates laced with LSD, which Deb later accidentally eats. Wendy's hand is broken in a trauma by a patient having a seizure. |
| 17 | 17 | The Birthday Party | 1995-02-16 | 60 | Dr. Hicks berates Benton when he tries to switch shifts to attend his mother's birthday party. A teenage girl, a frequent patient of the ER, is brought in for a drug overdose. Carol wants to adopt Tatiana, but Tag isn't so keen on the idea. Doug slugs an abusive father in the lobby. Jenn accepts a job offer in Milwaukee despite Mark's offer from Morgenstern. Deb and Carter await the arrival of sub-internship applications. |
| 18 | 18 | Sleepless in Chicago | 1995-02-23 | 60 | Benton pulls a 48-hour shift and refuses to sleep, despite Hicks's orders, which later proves disastrous for his mother. A doctor spends the entire day studying the ER as a model for a new hospital, and offers Susan a job; he turns out to be a psych patient who wandered downstairs. Jenn tells Mark she wants a separation. Doug treats an abused young girl, and Carol receives bad news about her attempt to foster Tatiana. |
| 19 | 19 | Love's Labor Lost | 1995-03-09 | 60 | A routine day filled with ordinary traumas becomes nightmarish when a distracted Mark critically misdiagnoses a pregnant woman's delivery complication. A teenager is brought in after being accidentally poisoned. Benton grapples with his own demons in the wake of his mother's collapse. |
| 20 | 20 | Full Moon, Saturday Night | 1995-03-30 | 60 | A new Chief shakes up the ER and is impressed with Susan. Mark remains deeply affected by the loss of a patient. Benton begins to realize his mother's future is not bright, and clashes with Tag regarding her hospital stay. Carter and Deb experience the strangeness brought on by the full moon coinciding with the naturally heavy Saturday night traffic |
| 21 | 21 | House of Cards | 1995-04-06 | 60 | Deb and Carter compete furiously for procedures after Benton tells them their books are due a week earlier than previously announced. Deb commits a nearly deadly error on a patient while trying to keep up with Carter. Doug's relationship with Diane Leeds progresses. Benton and Jackie decide to put their mother in a home. Mark is put on trial, so to speak, in the M&M conference regarding Jodi O'Brien's case. Chloe returns |
| 22 | 22 | Men Plan, God Laughs | 1995-04-27 | 60 | Susan has her hands full with a pregnant Chloe. Benton goes to dinner with Jeanie. Carter makes a good impression on Dr. Swift, while Mark further alienates the new Chief when he decides to honor a family commitment rather than stay longer at the ER to help him. Doug turns down an offer to "celebrate" with Linda Farrell, instead getting more serious with Diane as he agrees to coach Jake's Little League team. |
| 23 | 23 | Love Among the Ruins | 1995-05-04 | 60 | Mark and Jenn struggle to make their relationship work after he moves in with her in Milwaukee. Doug coaches Jake's Little League team. Chloe's irresponsibility wears Susan down. Carter decides to apply for both the ER sub-internship and the surgical sub-internship. Carol and Tag discuss their vows and other wedding details; he becomes upset when Carol invites Diane Leeds, knowing that she'll bring Doug. Benton exhibits a growing attraction to Jeanie. Susan discovers what happened to Div when she spies his picture in a cabbie's dating service photo book. The staff finds out that Carter comes from a wealthy family. Swift has to take over for Mark during a trauma. |
| 24 | 24 | Motherhood | 1995-05-11 | 60 | On a fateful Mother's Day, several staffers in the ER face possible life-changing events. Susan Lewis' sister Chloe gives birth to a beautiful - and healthy - baby girl. Things start to go wrong however when their mother Cookie - who had agreed to take in Chloe and the baby - suddenly decides she's done enough and Susan will have to take care of it. Carter turns down an offer for an ER sub-internship in the hopes that he'll get an offer in surgery. Dr. Hicks has news for him however. Benton's mother takes a turn for the worse. Carol Hathaway is overwhelmed with the final preparations as her wedding day approaches. |
| 25 | 25 | Everything Old Is New Again | 1995-05-18 | 60 | Carter faces his last day in the ER, harshly grading Benton on an evaluation report. He later rescinds the report after finding out that he received the surgical sub-internship. Tag and Carol have wedding day jitters. Chloe disappears again, abandoning little Susie with Susan. Dr. Swift changes his mind and decides to support Mark. Jake visits Doug. |
Season 2
| Episode No. | No. Overall | Title | Airdate | Runtime | Summary |
| --- | --- | --- | --- | --- | --- |
| 1 | 26 | Welcome Back, Carter! | 1995-09-21 | 60 | The ER treats victims of a gang shootout. Carter arrives late and unprepared for his new position. Mark learns all about being an attending, including senior staff's habit of bad-mouthing the residents, particularly Doug Ross. Mark hires a new Chief Resident, Kerry Weaver. Third year med students arrive to complete their ER rotation |
| 2 | 27 | Summer Run | 1995-09-28 | 60 | Weaver manages to offend just about everyone on her first day as chief resident. Carol goes on a ride-along with paramedics Shep and Raul, and later shares a ferris wheel ride with Shep. Benton and Jeanie's secret relationship comes to a head. Susan is stuck caring for Little Susie while Chloe attends school. Doug has his hands full with a young pyromaniac. Carter shows interest in med student Harper Tracy. |
| 3 | 28 | Do One, Teach One, Kill One | 1995-10-05 | 60 | Carter gets his first patient, and loses him. Susan's feud with Weaver intensifies when she demands all of Susan's procedures be cleared with her. Chloe abandons Little Susie again for a lucrative career in the flea market business. Carol finishes her paramedic recertification by picking up a very overweight, lethargic man, after which Shep hits on her. Jeanie ends her relationship with Benton. Wendy conducts interviews with various ER staffers for an article on Mark. Doug cares for a four-year-old Asian boy with AIDS. |
| 4 | 29 | What Life? | 1995-10-12 | 60 | Weaver and Susan's feud escalates to the point where Mark has to step in. Benton is involved in a parking lot altercation, resulting in a dislocated finger and Carter replacing him in surgery. Mark cares for an abandoned elderly woman. Susan tries to juggle her work and care for Little Susie. Shep risks his life to bring in a gunshot victim. |
| 5 | 30 | And Baby Makes Two | 1995-10-19 | 60 | Doug treats the dying Chia-Chia. Susan tries to find a way to keep Little Susie, asking her parents for help. Benton treats an injured woman who refuses to press charges against her abusive policeman husband. Carol and Harper are tricked by a patient from the "turkey file." Lydia helps Loretta the prostitute outfit herself for a job interview. The staff celebrates Weaver's day off. |
| 6 | 31 | Days Like This | 1995-11-02 | 60 | Speculation runs through the ER, on a very hectic day, about Randi's possible criminal history. Mark faces an ethical dilemma when he has to decide whether to report yet another of Doug's indiscretions; he slept with med student Harper Tracy. Carter becomes upset when she confesses this to him. Carol meets with a mobile notary to finish the paperwork to purchase a house. Bernstein informs Doug that he needs to look for other employment. Benton is visibly upset when Jeanie begins work in the ER as a physician's assistant. |
| 7 | 32 | Hell and High Water | 1995-11-09 | 60 | Doug decides to leave County and accepts a well-paying position in a private pediatric practice. While on his way to a fundraiser after his last ER shift, he gets a flat tire during a torrential downpour. A young boy finds him in his disabled car and asks him to rescue his 12-year-old brother, trapped in a nearby flooded culvert. Doug is able to get the boy out, but must improvise further in order to keep him alive. Back at County, Benton, Carter, and Harper work hard to save a young hit-and-run victim whose bickering parents further complicate the situation. |
| 8 | 33 | The Secret Sharer | 1995-11-16 | 60 | Doug's heroics earn him a second chance as Bernstein and Morgenstern ask him to stay on. Doug and Mark clash when each treats a seriously injured patient and want to use the same equipment. Benton learns that Jeanie has separated from Al. After missing an earlier diagnosis, Carter overcompensates on his next patient and catches a break when the test results reveal something. Shep gets on Carol's bad side when he makes disparaging remarks about people with botched suicide attempts. Doug gets a phone call from his estranged father. Later Doug shows up drunk for his own awards ceremony threatening an obnoxious speech, but he reconsiders and recovers nicely. |
| 9 | 34 | Home | 1995-12-07 | 60 | Carol and Jeanie try to find a home for a schizophrenic architect. Carter signs Benton up for an interview with Vucelich for a prestigious study. Carter and Harper try to find a place to make out, after which he spends the day with a bandage on his neck to hide the hickey. Jenn and Rachel are involved in a car accident. Meanwhile, Mark is thrown for a loop when he learns that Jenn has been having an affair with a co-worker. Doug dines with his mother. Susan receives $3000 in the mail from Chloe. |
| 10 | 35 | A Miracle Happens Here | 1995-12-14 | 60 | The ER staffers are in decidedly unfestive moods as Christmas arrives. Carol's spirits are lifted by a Santa-like patient. Mark is outraged when Jenn decides to stay in Dayton over Christmas. Benton and Carter score points with Vucelich when Carter convinces an older gentleman, Jules "Ruby" Rubadoux, to include his wife in Vucelich's study. Mark gives a deposition in the O'Brien case. The death of a priest threatens to start a gang war. Weaver receives a surprise visit from an African friend. A Holocaust survivor, the victim of a carjacking, brings Chanukah to the ER. |
| 11 | 36 | Dead of Winter | 1996-01-04 | 60 | Shep and Raul bring a dozen malnourished and abandoned children into the ER, keeping everyone very busy. Shep has a run-in with Malik and Benton when he makes an off-handed racially insensitive remark. Carter's high from the admission of Mrs. Rubadoux to the study ends when she shows no signs of recovery. Jeanie and Carol clash when Jeanie receives a poor evaluation. Al asks Jeanie to give him another chance. Mark is served with divorce papers. |
| 12 | 37 | True Lies | 1996-01-25 | 60 | Mark tries to find a way to tell Rachel about his impending divorce. Benton attends a banquet at Vucelich's home, with Jeanie as his date. Carter finally tells Mr. Rubadoux about his wife's terminal condition, making the man furious. Morgenstern is admitted to the hospital after breaking a leg at a Scottish family reunion. |
| 13 | 38 | It's Not Easy Being Greene | 1996-02-01 | 60 | Mark is riddled with self doubt as the hospital prepares to settle the O'Brien suit. Weaver appoints herself as Susan's personal mentor. Carol minds a bucketful of expensive worms. Doug balks at counseling a teenage boy who thinks he might be gay. Benton uncovers some disturbing information concerning Vucelich's study. Carter steals a diagnosis from Harper. |
| 14 | 39 | The Right Thing | 1996-02-08 | 60 | Benton decides to blow the whistle on Vucelich's unethical study methods, causing Vucelich to drop him from the study. Susan treats a street couple, one of whom has passed HIV to the other. Doug receives a visit from his estranged father. Carter spreads rumors about an affair between Mark and Susan. Mark buys a motorcycle. Mark tells Loretta that she has cervical cancer. Carter shows up at Ruby's late wife's funeral. Ruby was not impressed. |
| 15 | 40 | Baby Shower | 1996-02-15 | 60 | The ER hosts roughly a dozen pregnant women when a sprinkler bursts in the maternity ward. Conni is past her due date for her own baby. The ER gang try to convince her that the beet soup at Doc Magoo's will help her go into labor. Carter plays tour guide for the visiting surgical intern hopefuls before going through the interview himself. Benton tries to bring a hopeless patient back from the brink of death in a marathon surgery. Jerry tries to convince the others that basketball player Scottie Pippen visited. Doug visits his father. |
| 16 | 41 | The Healers | 1996-02-22 | 60 | Returning to Station 132, Unit 47, paramedics Shep and Raul, receives a call to a structure fire. They arrive first and discover a meth lab which has exploded. People are fleeing, some of them burned... but children were left behind. Shep enters to rescue them with Raul behind, but neither man has the right equipment. They save the children, and County treats the victims of the fire - one of whom is Raul, who has third degree burns over most of his body. He is going to die and his friends cannot stop that, so they must face it together. |
| 17 | 42 | The Match Game | 1996-03-28 | 60 | Susan institutes extra precautions in case Chloe tries to reclaim Little Susie. Mark changes his look, growing a goatee and wearing contact lenses. Carol and Jeanie square off over the care of a transient. Carter celebrates when he receives his residency match, putting his patient and his job at risk. Shep, still suffering from Raul's death, is surly with new partner Reilly. Benton and Doug have differences when Peter discloses a critical mistake made by Doug, raising animosity between the two. |
| 18 | 43 | A Shift in the Night | 1996-04-04 | 60 | Mark finds himself staffing a very crowded ER on his scheduled night off, filling in while Doug is out with whiplash and Susan meets with her lawyer. He tries to juggle hunger pangs, 40+ patients in the waiting room, and a never-ending stream of traumas. |
| 19 | 44 | Fire in the Belly | 1996-04-25 | 60 | Carter engages in competition with new surgical resident-in-training Dale Edson upon learning that residents will be evaluated and graded, with only the top ones advancing to second year. It doesn't help that Dale once had a relationship with Harper. Mark flirts with infomercial director Iris, and a hidden camera captures some private conversations. Benton faces the fallout from his altercation with Doug when surgeons begin dropping him from procedures. Shep begins exhibiting uncontrolled hostility, first to a patient being abusive with Carol, then a pedestrian. Susan and Chloe try to reach an agreement regarding Little Susie. |
| 20 | 45 | Fevers of Unknown Origin | 1996-05-02 | 60 | Susan throws herself into her work to escape her stressful personal life, earning recognition from Weaver and Mark, who begin preliminary discussions on next year's chief resident. Carter needs a pediatric rotation with Doug, and fast, to graduate med school. Doug takes up with his father's girlfriend. Shep overreacts and attacks an Asian boy interfering at a scene. Mark and Jenn try to discuss their divorce amicably, with unforeseen results. Benton is named Resident of the Year. Harper leaves for an OB rotation at Parkland in Dallas. |
| 21 | 46 | Take These Broken Wings | 1996-05-09 | 60 | Susan consults a therapist to cope with the loss of Little Susie. Jeanie's estranged husband Al checks into the ER complaining of flu-like symptoms, which turn out to be caused by HIV. Shep expects Carol to back his version of events during an official investigation of his behavior. Loretta takes a turn for the worse. Doug discovers that his father has disappeared with a lot of Karen's money. |
| 22 | 47 | John Carter, M.D. | 1996-05-16 | 60 | Carol is pushed to the breaking point after another day when politics triumph over health care, and she quits. Mark "trades his soul" when he agrees to back Weaver for ER attending, in exchange for her support of Susan for chief resident. Jeanie takes an HIV test and informs Benton he should get himself tested as well. Carter invites Benton to his med school graduation, which he himself misses in order to keep a young patient company. Shep's refusal to see a psychiatrist risks his relationship with Carol. |
Season 3
| Episode No. | No. Overall | Title | Airdate | Runtime | Summary |
| --- | --- | --- | --- | --- | --- |
| 1 | 48 | Dr. Carter, I Presume | 1996-09-26 | 60 | Carter begins the first day of his internship with the difficult task of filling in for Benton as the ER surgery consult. Haleh and the other frustrated nurses teach Carter a lesson. Jeanie makes a difficult decision regarding her HIV-positive status, while Benton's test comes back negative. The ER staff is buzzing regarding a rumor that a Chicago hospital may be closing. Weaver implements an incoherent system for tracking patients. The ER staff plays in a Fourth of July softball game, where Carol runs into Shep and his new girlfriend. Benton runs into an old friend, Carla Reese, at Jackie and Walt's barbecue. |
| 2 | 49 | Let the Games Begin | 1996-10-03 | 60 | Jeanie begins to realize the burden of living an HIV-positive life when bills start mounting up and Benton throws her out of a trauma. The staff nervously awaits news on the hospital's future when it's rumored to be closing. As it turns out, Southside is closed instead, and County takes on a new chief of staff, Dr. Anspaugh. Mark and Susan endure disastrous blind dates. Benton sends Carter to the ER for the day after he arrives late. Carter then talks a patient into a local anesthetic and encourages him to ask Benton questions during the operation. |
| 3 | 50 | Don't Ask, Don't Tell | 1996-10-10 | 60 | Mark is befuddled by an invitation from Susan to go on a joint vacation to Hawaii. The ER is filled with more refugees from Southside, Drs. Maggie Doyle and Abby Keaton among them. Benton decides to join Keaton's pediatric surgery team. Carter gets on Anspaugh's bad side when he exaggerates a patient's condition to book an operating room. Jeanie tries to keep her HIV status a secret in the face of Weaver's queries. Jerry tries to trap a loose kangaroo. Mark spends his entire day working on one patient, against Anspaugh's decree that ER attendings and residents should handle 2.5 patients per hour. Carter's apartment building burns down. |
| 4 | 51 | Last Call | 1996-10-17 | 60 | Doug brings a one-night-stand into the hospital when she has an epileptic seizure, earning him the stares of his colleagues when he can't remember her name. Carter screws up Benton's lecture when he realizes Benton's presentation materials were destroyed in his apartment building's fire. Keaton takes a shine to Carter, meanwhile, when he persuades a teenage girl to undergo surgery. Carter also finds a place to live, with Dennis Gant. Jeanie begins experiencing side effects from her medication and is asked out by a handsome construction worker. Carol ponders enrolling in med school. |
| 5 | 52 | Ghosts | 1996-10-31 | 60 | Doug and Carol man the Healthmobile, a roving medical van that caters to the homeless. Benton tries to be more warm and friendly towards children, even taking a group of hospitalized youngsters trick-or-treating, ending by standing on his head in the hallway. Gant demands more respect from Benton. Mark anxiously waits for Susan to return from vacation. |
| 6 | 53 | Fear of Flying | 1996-11-07 | 60 | Mark and Susan take to the air for helicopter flight rotation, which brings to the ER an entire family injured in an accident. Benton's overconfidence during Keaton's absence results in a dire mistake. Carol deals with a "floater" nurse who can't cope with the speed of the ER. Jeanie and Maggie are given the task of keeping a dead man on ice in anticipation of cryogenic storage. |
| 7 | 54 | No Brain, No Gain | 1996-11-14 | 60 | Benton fights to save the life of a gangbanger already declared dead by Doug. Nurse Rhonda Sterling floats down to the ER again and makes another critical mistake. Carter fights Edson for the rights of an incompetent patient and bonds with Anspaugh in the meantime. E. Ray worries that an MRI test gave him negative karma. Carter and Keaton get closer. Mark fears Susan is dating Morgenstern; she tells him that she's moving to Phoenix. |
| 8 | 55 | Union Station | 1996-11-21 | 60 | Susan's last day in the ER finds Mark unsure of himself. Despite Doug's urgings, Mark still finds himself afraid to admit his feelings for her. He chases her all over the city until he finds her at the train station. He declares his love for her, but she decides to leave for Phoenix anyway. Grabarsky and Lydia finally get married. Carol agrees to become "management" in exchange for an end to the policy of floating ER nurses elsewhere. Al Boulet delivers divorce papers to Jeanie. Doyle calls the cops on a pregnant woman who is drunk and trying to kill her unborn baby. Charlie brings a neighbor's baby into the Healthmobile. Carla shows up in the ER and Carter gives her a tour, with Benton in tow. |
| 9 | 56 | Ask Me No Questions, I'll Tell You No Lies | 1996-12-12 | 60 | Mark, still reeling from Susan's departure, crosses ethical lines to obtain Jeanie's confidential files after learning Al is HIV-positive. Benton rides Gant hard. Carter and Keaton find it harder to maintain their secret relationship, and she tells him she will be going to Pakistan soon. |
| 10 | 57 | Homeless for the Holidays | 1996-12-19 | 60 | Rumors sweep the ER when Kerry and Mark cloister themselves to discuss policy regarding HIV-positive employees, prompting Jeanie to publicize her condition. Charlie brings the child she has been caring for into the ER. Doug treats the child and feels obligated to report the child's mother for neglect. Doyle treats an abused woman, and conspires to help her escape her husband. Carter blows off an evening with Gant to spend the night with Keaton. Mark inherits a mangy dog from a patient and decides to give it to Rachel for Christmas, but ends up not doing so when he finds Craig has already given her a puppy. Carol and her mother host a traditional Ukrainian Christmas celebration, to which Doug shows up with Charlie, who needs a favor from Carol. Keaton tells Benton that she won't recommend him for another pediatric surgery rotation. |
| 11 | 58 | Night Shift | 1997-01-16 | 60 | A long, cold night finds ER staffers with hours of time to kill. Weaver recruits staffers to participate in a study on sleep deprivation combined with physical activity. Gant appeals to Anspaugh after a public scolding from Benton. Carter ditches Dennis again to escape his whining, only to discover deadly results. Peter is denied a recommendation from Keaton one last time before she leaves for Pakistan. Mark and Chuny discover that they have a lot in common. Carol is at a crossroads when management demands she cut two RNs. Charlie comes into the ER severely beaten. Carol and Doug perform a safety check in the ER and a clock falls on Weaver's head. |
| 12 | 59 | Post Mortem | 1997-01-23 | 60 | Carter and Benton struggle to deal with Gant's death as speculation continues on the cause. Upset over their contract, the nurses stage a "sick-out," leaving the ER severely understaffed. Forced to work both the day and night shift alone, Carol makes a deadly mistake. Jeanie and Dr. Fischer bond while working on a patient whom they fear has a serious illness. The word is out about Mark and Chuny. |
| 13 | 60 | Fortune's Fools | 1997-01-30 | 60 | Carol takes an interest in an ailing police sergeant who's hiding a degenerative ailment. She also meets with a newspaper reporter to air the complete story on her fatal mistake and is subsequently suspended. Peter runs into a pregnant Carla, upsetting the rest of his day. Carter, already fed up with Benton's lackluster attitude, accepts a transfer to Hicks's team after Peter fails to show up at a lecture the two were to give. Jeanie and Greg Fischer disagree on whether to inform a patient's spouse that he's suffering from neurosyphilis. Weaver and Mark each take a trio of prospective students through a day in the ER, with widely differing results. Chuny and Mark break up; and both get over it rather quickly. |
| 14 | 61 | Whose Appy Now? | 1997-02-06 | 60 | A gleeful Carter removes Benton's appendix. Doug treats a 17-year-old cystic fibrosis patient who wants to die, but isn't old enough to sign a DNR. Mark juggles dates with three women, including psychiatrist Nina Pomerantz. Jeanie and Greg team up to find the culprit behind a rash of staph infections. Haleh has a tough time filling Carol's shoes. Carter and Doyle have a date at the pistol range. |
| 15 | 62 | The Long Way Around | 1997-02-13 | 60 | Carol and others, including her 10 year-old neighbor Robert, are trapped in a convenience store after a failed robbery attempt. Carol must put her medical knowledge to the test as she tries to save one of the robbers and the store's owner. The other robber is finally able to make an escape from the store, and takes Carol with him, but he is shot running away from the police. |
| 16 | 63 | Faith | 1997-02-20 | 60 | Mark tries to get a congestive heart failure patient with Down Syndrome on to a heart transplant list. Carter disagrees with a diagnosis by Anspaugh. Carol agonizes over whether to take the MCAT. Jad Houston turns 18 and requests that Doug take him off the respirator. Greg and Jeanie agree to continue seeing each other. |
| 17 | 64 | Tribes | 1997-04-10 | 60 | Mark examines his prejudices when he's accused of neglecting a black gunshot victim, Kenny Law, in favor of a white victim. Jeanie discovers Benton's impending parenthood when Carla comes into the ER. Carter spends the entire day treating a hopeless case. Weaver tries to persuade a disabled junkie to enter a rehab program. Carol treats a college student who was given Rohypnol, a date rape drug, at a party the night before. After Jenn's mother has a stroke, Rachel comes to stay with Mark for a while. |
| 18 | 65 | You Bet Your Life | 1997-04-17 | 60 | Carter goes behind Anspaugh's back to get a gambler admitted for surgery, earning Anspaugh and Hicks's wrath and jeopardizing his residency. Carol clashes with Doyle, angered that a 25-year-old intern is able to order her around. Benton illegally obtains Carla's ultrasound to look for abnormalities. Doug treats an ill teenager who doesn't want to miss her prom. Mark deals with a patient who feigns symptoms because she likes having surgeries. Jeanie faces her feelings towards Al when she cares for a remorseful AIDS patient who infected her child. Jerry hits on a way to make money from a sperm bank: pass himself off as "Dr. Markovic." Rachel tells her classmates at school that she has leukemia. |
| 19 | 66 | Calling Dr. Hathaway | 1997-04-24 | 60 | Carol finds herself at a career crossroads when her MCAT results come back; she's torn between nursing and becoming a doctor, with Kerry relentlessly grooming her for medicine while Carol tries to care for a mother with a dying child. Carter debates whether to report Edson for falsifying a patient's chart. Benton takes a personal day to care for Carla. Mark treats a couple concocting odd situations to see how quickly the staff finds a solution. Jerry, Wendy, and Jeanie search for a genetically engineered mouse. |
| 20 | 67 | Random Acts | 1997-05-01 | 60 | The staff springs into action when Mark is violently beaten by an unknown assailant. Doug treats the son of a wealthy man, leading Carol to suspect him of giving the child special treatment. Greg demands that Jeanie choose between him and Al. Speculation runs rampant when a torrid novella, author unknown, is found at the admit desk. A new pediatrician arrives from Philadelphia. Olbes shows up out of uniform for a change, bringing in her grandfather, who has suffered a stroke. Carla is admitted to the hospital after she goes into premature labor; the contractions are stopped for now. |
| 21 | 68 | Make a Wish | 1997-05-08 | 60 | Mark returns to work, physically and emotionally scarred. Carla goes into labor again, about eight weeks prematurely, and delivers a baby boy. Doug thwarts Carol's efforts to celebrate her birthday quietly. Carter's doubts about whether his future lies in surgery grow. Maggie tries to interest Mark in various self-defense devices, resulting in Carter accidentally pepper-spraying himself. |
| 22 | 69 | One More for the Road | 1997-05-15 | 60 | Mark, still recovering from the attack, vents his emotions in a violent fit in the break room and buys a gun for protection. Carter decides his future lies in emergency medicine, not surgery, and tries to convince an irate Anspaugh likewise. There is friction between Drs. Ross and Del Amico after Doug discharges one of Anna's patients, but the two work together when a severely beaten Charlie is brought to the ER. Benton's son strengthens. Doug and Carol share a kiss. Jeanie and Al are back together. |
Season 4
| Episode No. | No. Overall | Title | Airdate | Runtime | Summary |
| --- | --- | --- | --- | --- | --- |
| 1 | 70 | Ambush | 1997-09-25 | 60 | The ER is under the bright lights when a television documentary is filmed depicting a typical day in the ER. British trauma specialist Elizabeth Corday joins the staff. Carter restarts his residency, this time in the ER. A man is paralyzed while breaking up a gang fight. Morgenstern suffers a heart attack. Mark's stress level continues to build. |
| 2 | 71 | Something New | 1997-10-02 | 60 | High on morphine, Dr. Morgenstern gives Weaver increased authority while he recuperates from his heart attack. Doug asks Carol for a drawer at her place. Dr. Corday adjusts to the differences between British and American ERs. Mark is served with a wrongful death suit from the Law family. Carter trains a med student who is better at research than treating patients. Mark and Carol interview applicants for a vacant desk clerk position. Benton and Carla name their son Reese Benton. |
| 3 | 72 | Friendly Fire | 1997-10-09 | 60 | Cynthia Hooper is the new desk clerk. Carla and Benton argue over whether or not Reese should be circumcised, among other things. Carter believes that Doyle is giving Anna special treatment when Anna is assigned all the interesting cases while he is stuck suturing. Kerry puts her newfound power to use rather quickly, and annoys basically everyone. Al has an accident at his job site and gets blood on a co-worker, spurring Jeanie to convince him to tell his co-worker about his HIV status. Jerry manages to blow up the ambulance bay entrance using a patient's rocket launcher. Carter visits his first laundromat with Anna, but he tells her he's been to many. Mark goes on a date with Heather, and they end up at her place, but things don't go quite as planned. Carol hears an errant comment that strains her trust in Doug. |
| 4 | 73 | When the Bough Breaks | 1997-10-16 | 60 | The ER is flooded with injured children following a school bus accident. Mark turns surly when Jenn refuses to let Rachel visit until he cleans up his act. Jeanie faces a crisis when she's forced to use her hand to stop a patient from bleeding. Carter demands that Benton stop treating him like a student, and start treating him as an equal. Carter and Anna get new students, with Carter getting the short shrift once again. A junkie mother claims that Carol dropped her newborn child. Al Boulet loses his job. Reese is discharged from the hospital. |
| 5 | 74 | Good Touch, Bad Touch | 1997-10-30 | 60 | Mark undergoes a tense deposition with the Law family. Jeanie and Al are involved in a barroom brawl. Carol mulls over the idea of opening a free health care clinic. Carter successfully diagnoses a serious injury, only to have Edson steal the credit. Benton's familial duties earn him a waist-high stack of back paperwork. Dr. Romano returns from a European sabbatical, pioneering the latest in robotics technology. Anna treats a young man with testicular cancer. |
| 6 | 75 | Ground Zero | 1997-11-06 | 60 | Kerry investigates Synergix, an ER management group specializing in balancing budgets. She is later forced to fire Jeanie, who is then asked by Al to move to Atlanta with him. Mark is still suffering from the after effects of his attack, snapping at patients and staff alike. Doug is stunned by a collect phone call from California informing him of his father's death. Benton clashes with Corday after she apparently "steals" a rare procedure out from under his nose. Carol meets with Carter's grandmother to pitch her idea for a free health clinic. Anna is perturbed when she discovers Carter's wealthy background. |
| 7 | 76 | Fathers and Sons | 1997-11-13 | 60 | Doug learns that his father has passed away. He drives to California to identify the body and gather his father's belongings, with Mark along for moral support. While putting his affairs in order, Doug learns some surprising facts about his father, and also has a revelation about his own life and future. A side trip to San Diego, where Mark's parents live, unveils Mark's uncomfortable relationship with his father and leads to a heated exchange between Mark and Doug |
| 8 | 77 | Freak Show | 1997-11-20 | 60 | Benton takes advantage of a grieving father for a chance to write a paper on a boy with reversed internal organs. George Henry returns to complete his clerkship and suffers a near fatal allergy attack. Jeanie confronts Weaver and Anspaugh over what she perceives as wrongful termination. Cynthia's error forces the free clinic to open a week early; Carol enlists new ER nurse Yosh to help out. Mark strikes a deal with attorney Herb Spivak for legal representation. |
| 9 | 78 | Obstruction of Justice | 1997-12-11 | 60 | Carter is arrested when he refuses to honor a warrant seeking evidence in a domestic abuse incident. Corday is overjoyed to be able to perform a rare femoral transplant. Doug returns from California. Benton and Corday discover that they have a lot in common. Cynthia takes Rachel to the dentist — and other places. Jeanie threatens to sue to get her job back, to Weaver's dismay. Anspaugh rehires Jeanie and Al leaves for Atlanta without her. Ellis West invites Weaver to St. Barts. Attorney Herb Spivak shadows Mark all day wanting to "play" doctor, with some interesting outcomes. Carol lectures Cynthia regarding "inappropriate behavior" while on duty, and later she gets busted by Cynthia for kissing Doug. |
| 10 | 79 | Do You See What I See? | 1997-12-18 | 60 | Benton is hailed as a miracle worker after he seemingly heals a blind man. Corday operates on Allison Beaumont again. Mark discovers Cynthia's hidden past. Carter discovers his cousin Chase shooting heroin. Mark treats an elderly rape victim, learning about forgiveness. Weaver is apparently seeing Ellis West. Carol and Doug announce their relationship to the staff. Carter signs off on George Henry's internship after performing an intubation on a patient that was already dead. |
| 11 | 80 | Think Warm Thoughts | 1998-01-08 | 60 | Another elderly rape victim is brought into the ER. Carter picks up an aspiring med student at a seminar he taught and brings her to the ER for a brief lesson. "Wild Willy" Swift returns as a Synergix attending physician. Romano clashes with Corday after she goes over his head for Allison Beaumont. Dr. Anspaugh's son comes into the ER with cancer-like symptoms. Carol and Doug argue over marriage. |
| 12 | 81 | Sharp Relief | 1998-01-15 | 60 | Carter takes time off to help Chase kick his heroin addiction. Doug confides in Mark that he plans to marry Carol in a surprise ceremony. Carol spoils his plans with a spontaneous kiss with EMT Greg Powell. Benton and Corday visit a bar together after another frustrating Romano day. Scott Anspaugh and Jeanie bond when tests reveal that his cancer has returned. Weaver becomes disenchanted with Ellis West and Synergix after discovering that they close most trauma centers that they acquire. |
| 13 | 82 | Carter's Choice | 1998-01-29 | 60 | Carter faces a dilemma during a blood shortage when a serial rapist is in need of a transfusion. Carol and Weaver deliver the baby of a mentally challenged couple who fear a relative is going to take the child away. Benton turns down Corday's romantic offer. Weaver actively campaigns against Synergix. Doug comes to grips with his relationship with Carol and tells her that he'll wait for as long as she needs. Cynthia pours her heart out about her relationship with Mark to an uninterested Doug. |
| 14 | 83 | Family Practice | 1998-02-05 | 60 | Mark, with surprise guest Cynthia, returns to San Diego to be with his ailing mother. While trying to diagnose his mother's condition, Mark decides that he and Cynthia have no future together and tries to come to terms with his seemingly distant father, and learns why he was never promoted to Admiral. |
| 15 | 84 | Exodus | 1998-02-26 | 60 | The ER must be evacuated when several workers from a chemical plant track benzene all over the floors. After Weaver is felled by the poison, Carter takes over, directing the evacuation. Dr. Corday does a ride-along with EMTs and rescues a man trapped under a building. Doug and Carol are trapped in the elevator with a sick child. |
| 16 | 85 | My Brother's Keeper | 1998-03-05 | 60 | Several heroin ODs are brought into the ER, including Chase Carter. Mark tries to track down Cynthia. Anna treats a John Doe sent from another hospital because he had no insurance. Doug accuses two parents of child abuse, but finds out that their child is disturbed. Benton and Corday run into his sister Jackie. Scott Anspaugh finishes his chemotherapy. |
| 17 | 86 | A Bloody Mess | 1998-04-09 | 60 | Corday tries a new experimental procedure on an Asian gentleman without permission from either the patient or a relative. Scott Anspaugh, finally released from the hospital, suffers an attack during a wall-climbing expedition with Jeanie. They discover that he will need a bone marrow transplant. Benton accidentally backs into a pedestrian at a gas station. Dr. Morgenstern makes his return to the ER, with a new outlook on life and his patients. Carter visits Chase, who has suffered brain damage from a heroin overdose. |
| 18 | 87 | Gut Reaction | 1998-04-16 | 60 | Dr. Ross wants to become an ER pediatrics attending. Scott Anspaugh decides to stop fighting his cancer when faced with the prospect of a new experimental chemotherapy treatment. Jerry and Mark take charge of the annual ER banquet, with results not quite as planned. Benton must take over an operation by force when Morgenstern is unable to continue. Carol worries when Millicent Carter stops payment on a donation check to the clinic. Anna donates bone marrow. |
| 19 | 88 | Shades of Gray | 1998-04-23 | 60 | The bombing of an abortion clinic brings in many victims, pregnant women and protestors alike. Benton is temporarily suspended after his incident with Morgenstern comes to light, until Morgenstern decides to resign. Benton later shares a kiss with Corday. Carter cares for an elderly patient who appears to be the victim of neglect. Scott Anspaugh is buried. Anna walks out on a trauma involving a partial abortion, which doesn't please Weaver. |
| 20 | 89 | Of Past Regret and Future Fear | 1998-04-30 | 60 | It's another busy day in the ER, as case after case comes through the doors. Hathaway comforts a burn victim in his dying hours. Carter and Anna struggle to understand a man afflicted with cerebral palsy. Dr. Ross deals with an infant's heroin addiction and its drug-addicted mother. Weaver cares for an elderly couple who may have AIDS. Peter and Elizabeth decide to keep their relationship a secret. Anna's old boyfriend comes to town. Romano asks Corday for a date. |
| 21 | 90 | Suffer the Little Children | 1998-05-07 | 60 | A televangelist broadcasts from inside the ER. Doug, with Carol's help, attempts a rapid detox of Josh McNeal, the methadone addicted infant, instead of returning him to his mother. Dr. Max Rosher, Del Amico's old boyfriend, is at County conducting a feasibility study for a pediatric ward in the ER. Jeanie begins exhibiting pneumonia-like symptoms. Romano realizes Benton and Corday are together. |
| 22 | 91 | A Hole in the Heart | 1998-05-14 | 60 | Greene and Weaver threaten Doug over his unauthorized treatment of Josh McNeal. Dr. Max Rosher ingratiates himself with Anspaugh. Corday receives a letter from Romano informing her that he won't be sponsoring her the following year. A despondent patient shocks Carol with an unusually violent act. Kerry becomes upset when Anspaugh tells her that even though she has been Acting Chief of Emergency Medicine for a year, the hospital still plans a nationwide search for a permanent one. Carter accuses Max of taking some Percocet from a medicine cabinet. Benton arranges a hearing test after a day care worker tells him Reese is not responding to sounds as the other children do. |
Season 5
| Episode No. | No. Overall | Title | Airdate | Runtime | Summary |
| --- | --- | --- | --- | --- | --- |
| 1 | 92 | Day for Knight | 1998-09-24 | 60 | Third-year med student Lucy Knight reports to the ER for the first day of her rotation. Greene takes a teacherly interest in her, helping her get acquainted, but she gets off to a bad start with the irritable Carter when she speaks insensitively, and without Carter present, with a patient's wife about her husband's very serious condition. The rest of the day finds her comforting a woman who has suffered a miscarriage, getting locked out on the roof, having Carol bail her out on a simple procedure, and trying to figure out Kerry Weaver's "Tour on Tape." |
| 2 | 93 | Split Second | 1998-10-01 | 60 | Dr. Corday's father visits from overseas in an attempt to convince her to join his medical practice. Weaver suggests that Elizabeth look into alternative methods to stay in America, like starting over as an intern. Weaver also doesn't let an opportunity pass to remind Doug of the way he bypassed her authority in the McNeal case. Lucy continues learning, earning more of Carter's respect than she deserves. Peter takes Reese in for another hearing test. Mark has several discussions with paramedics about the state of the EMT program. Carol hires a nurse practitioner to help out in the clinic. Carter is having trouble being an RA in the dorms. |
| 3 | 94 | They Treat Horses, Don't They? | 1998-10-08 | 60 | Mark goes to a trauma scene with the EMTs, where he treats a gunshot victim who has a bomb strapped to himself. Later, Mark's daughter persuades him to treat a horse with colic, and Jerry gets the bad end of the enema. Carter intubates an elderly woman who is DNR. When her HMO declines to admit her, Carter either has to find a relative quickly or let her die. Kerry finds herself more and more frustrated when Anspaugh suggests that they're not considering her for ER Chief, and she discovers she's the last to hear that Doug was made a pediatric attending. Corday serves her last day as a surgical fellow. Benton meets with Carla to discuss getting Reese hearing aids. Jeanie returns from vacation. Carter goes out with Roxanne, the insurance saleswoman he treated. |
| 4 | 95 | Vanishing Act | 1998-10-15 | 60 | Dr. Corday begins her first day as an intern, first by being assigned to Dale Edson, then being treated as Romano's lapdog. Kerry is interviewed for ER chief. Doug and Carol ponder parenthood when Carol realizes she may be pregnant. Carol and Lynette try to keep a wounded gang-banger from leaving and seeking retaliation. Lucy faces the wrath of Carter when he discovers that she doesn't know how to start an IV. Jeanie asks Doug if she can be a full-time PA for the pediatric ER. |
| 5 | 96 | Masquerade | 1998-10-29 | 60 | Halloween night finds the ER awash with allergic or otherwise incapacitated children. Kerry tolerates a visiting candidate for chief while she waits for the official vote. Romano operates on an 11-year-old girl and finds she's genetically male. Carter breaks up a dorm party, but Lucy and a few stragglers remain - with unfortunate results. Mark learns that Jenn's moving to St. Louis and taking Rachel with her. Mark and Carol treat a pregnant schizophrenic. |
| 6 | 97 | Stuck on You | 1998-11-05 | 60 | After Mark saves a 16-year-old assault victim in a daring rescue, he tries to convince the boy to leave the streets for a shelter. Carter loses his beard when two carpet installers come in covered with glue. Peter consults a deaf physician regarding Reese's hearing condition. Corday is reassigned as Benton's intern. Kerry hears more discouraging news regarding her bid for ER chief. Carter loses his RA job, forcing him to go apartment hunting. He finds one--in Weaver's basement. |
| 7 | 98 | Hazed and Confused | 1998-11-12 | 60 | Dr. Corday commits a deadly error after being on-call for nearly 36 hours straight. Peter visits Dr. Kotlowitz and receives encouragement regarding a cochlear implant for Reese. Dr. Amanda Lee, a prospective new ER chief, visits. In the wake of a failed pregnancy attempt, Carol lashes out at a mother using abortion as a means of selective birth control. Carter and Lucy feud when Carter accidentally uses her palm computer and finds out what she thinks of him. Mark panics during a paramedic initiation ritual. |
| 8 | 99 | The Good Fight (aka A Perfect Match) | 1998-11-19 | 60 | After a car accident, a girl and her father are brought into the ER. The girl, badly injured and needing surgery, shares a rare blood type with her father; when Lucy returns to the father's exam area so she can draw his blood, she finds that he has bolted. After exhausting all other possibilities, Benton operates on the girl without blood. Meanwhile, Carter and Lucy have been traveling throughout the city trying to find the father; they encounter a number of obstacles, not the least of which is a fall in which Carter dislocates his shoulder. With some astute detective work, they find the father -- who has been waiting for news about his daughter in the diner across from the hospital. |
| 9 | 100 | Good Luck, Ruth Johnson | 1998-12-10 | 60 | Carter plays tour guide for Ruth Johnson, who was born in the hospital 100 years ago to the day, and her large family. Carol treats a boy who was hit by a car and tells a story of being chased, his friend being shot in the process. Peter observes Kotlowitz install a cochlear implant and decides to wait before scheduling an operation for Reese. Mark dines with Dr. Lee, new ER chief. Dr. Corday proposes radical changes in scheduling at an M&M conference, and later decides to break off her relationship with Benton. |
| 10 | 101 | The Miracle Worker | 1998-12-17 | 60 | Benton's attempts to get away to Carla and Reese on Christmas Eve are continually thwarted by Romano, culminating in Benton forcing the drunken Romano away from a patient. Carter believes he's found a Christmas miracle when a teenage girl with a rare blood type needs an organ donation at the same time a brain-dead patient with the same blood type is in the hospital. After witnessing Dr. Lee rifling through Greene's locker, Jerry becomes convinced that she's stalking Mark. |
| 11 | 102 | Nobody Doesn't Like Amanda Lee | 1999-01-07 | 60 | Amanda Lee's obsession with Dr. Greene comes to a head when Mark inadvertantly digs up old med school records damaging to her career. Carter tries to save Lucy from Edson's advances. Peter treats Dr. Parks' grandchild, who interprets for her deaf mother and grandmother. Police officer Reggie Moore asks Jeanie out. Kerry receives a call from someone claiming to be her mother. Doug receives a job offer from Portland. Years after first applying, Greene is contacted by NASA as a potential astronaut candidate. |
| 12 | 103 | Double Blind | 1999-01-21 | 60 | Doug jeopardizes future federal grants for the entire ER when he breaks a double blind study by giving a sample drug to an ailing patient. Doyle lodges a sexual harassment complaint against Romano, hoping Dr. Corday will lend support. Lucy begins her surgery rotation under Benton's tutelage. The two of them treat a man claiming to be 140-years-old. Mark declines to proceed in the NASA program. Carol questions Lynette's intentions when she hosts a women's health clinic for African American women only. Mark goes to bat for Pickman when she inadvertently leaves a severely injured man at an accident scene. |
| 13 | 104 | Choosing Joi | 1999-02-04 | 60 | Ricky Abbott returns to the ER. Doug forges papers to allow Joi to treat Ricky at home. Corday decides to back out of the Romano sexual harassment investigation after he threatens to expose her relationship with Benton. Romano is later named Acting Chief of the ER. Dr. Greene treats a Nigerian janitor for back pain and impotency. Carol and the nurses watch a bunch of dogs when their owner is hospitalized. Carter diagnoses a med student with Hodgkin's disease. Kerry initiates a search for her biological parents. |
| 14 | 105 | The Storm (1) | 1999-02-11 | 60 | Doug faces possible criminal charges after Ricky Abbott dies when Ross shows Joi how to bypass system lockouts to give Ricky a lethal dosage of dilaudin. Doug is delegated to desk duty, Carol's clinic is shut down for acquiring the P.C.A. machine for Ricky, and Greene and Weaver face future disciplinary action for not reporting Doug's tampering with the double blind study. Carter and Lucy discover a mutual attraction, and the word spreads throughout the hospital. Benton studies with a sign language instructor. Romano begins his first day as acting ER chief. |
| 15 | 106 | The Storm (2) | 1999-02-18 | 60 | Greene assists paramedics in treating injured children at a school bus accident. En route, Doug and Jeanie survive their own accident. Kerry stops Doug from treating Jeanie...or any other patient. Doug decides to resign and leave Chicago for the Northwest and asks Carol to come with him. She decides against it, but he leaves anyway. Carol steps down from running the clinic so that Anspaugh will keep it open. Jeanie discovers she may have contracted hepatitis. Hospital janitor Mobalage's wife is stabbed. |
| 16 | 107 | Middle of Nowhere | 1999-02-25 | 60 | Peter accepts Romano's suggestion and takes a two-week job in Minnesota to earn some extra money. Unfortunately, before he gets a chance to leave, he's transferred to backwoods Mississippi, where the hospital is only a two-room building. Peter battles local racism, delivers a difficult infant while battling the grandfather's concerns that the child might be black, and uses unorthodox methods to save two shrimp boat workers. Meanwhile, back in Chicago, Jeanie's condition worsens. |
| 17 | 108 | Sticks and Stones | 1999-03-25 | 60 | During a paramedic ride-along, Carter is forced to drive the ambulance while fleeing a riot scene and inadvertently runs over a teenage boy. Later, a paramedic is shot by an angry mob looking for the driver of the ambulance. Carol is despondent following Doug's departure. She later discloses that she's pregnant. Kerry is intrigued by an injured pro wrestler and his relationship with his father. Lucy tangles with an Asian family that requests their matriarch not be told of a cancerous tumor. Jeanie turns down dates with both Dr. Baker and Reggie, telling each she's seeing someone else. |
| 18 | 109 | Point of Origin | 1999-04-08 | 60 | Greene tries to help Mobalage when he's about to be deported, and Mark describes his beating in the men's room. Kerry tries to save a woman she believes is her birth mother. Hathaway decides to keep Doug's child. Benton and Corday clash over an ER fellowship. Carter is in charge for the day, part of a requirement for applying for chief resident. |
| 19 | 110 | Rites of Spring | 1999-04-29 | 60 | Romano forces Benton to choose between the trauma and cardiothoracic fellowships. Carol worries that she may have lost her child. Corday and Greene bond on the way to a medical conference. Carter mentors an aspiring teenager. Lucy, on a psychiatry rotation, treats an overmedicated foster child. Jeanie finds her faith while treating a reverend. |
| 20 | 111 | Power | 1999-05-06 | 60 | The hospital suffers through a series of power outages. Carol's decision to send Doug a fax about her pregnancy is thwarted by the power outages. The staff is on alert after a raped and beaten patient is found in a hallway. Romano begs Corday to stay in surgery, instead of trauma. Carter and Roxanne break up. Carter and Lucy treat a pheromone saleswoman. |
| 21 | 112 | Responsible Parties | 1999-05-13 | 60 | The ER docs tend to three teenagers who were in an accident on the way to their senior prom. Lucy comes into the ER to work but is extremely tired. Greene and Carter treat the most severely injured, a boy suffering from third degree burns over 80% of his body. Benton receives the ER trauma fellowship. Carter becomes slightly suspicous when Lucy picks up randomly. Carol finally tells Doug about her pregnancy; Kerry also figures it out. Mark and Elizabeth draw closer. Carter later overhears Randi telling Lucy that her prescription is ready, he questions her and accuses her of been on speed, Lucy confesses she has taken Ritalin for ADHD since the 5th grade. Carter objects and recommends that she stops immediately as she is 24 and shouldn't be taking medicine for hyperactive children. Lucy tells Carter she will think about it but he shouldn't interfere in her business. "FBI agents" bring in a shot stripper. Carter removes a live cockroach from a patient's ear and freaks-out. |
| 22 | 113 | Getting to Know You | 1999-05-20 | 60 | Carol's pregnancy becomes public knowledge, and she learns that she's having twins. Lucy has problems trying to go off Ritalin. Peter learns Carla plans to move to Germany. Kerry finds an abandoned youngster and brings him to the ER. Mark and Elizabeth discuss their relationship. Jeanie and Reggie draw closer again. |
Season 6
| Episode No. | No. Overall | Title | Airdate | Runtime | Summary |
| --- | --- | --- | --- | --- | --- |
| 1 | 114 | Leave It to Weaver | 1999-09-30 | 60 | Multiple traumas come to the ER after a truck crashes into a coffee bar, narrowly missing a very pregnant Carol. Romano becomes Chief of Staff when Anspaugh announces his retirement. Weaver becomes even more unpopular when she is appointed permanent Chief of the ER by Romano. When she becomes engaged to Reggie, Jeanie decides she wants to adopt an HIV-positive baby. Two new staff members are introduced: Luka Kovac, a Croatian doctor moonlighting in the ER; and Cleo Finch, a pediatric resident in the ER. The ER is thrown into chaos when a patient pulls the fire alarm. |
| 2 | 115 | Last Rites | 1999-10-07 | 60 | Returning from his mother's funeral, Mark clashes with Kerry over the treatment of a teenager who rescinded her DNR. A new second year resident that likes to be called "Dr. Dave" clashes with almost everybody, from the surgical department to the paramedics. Romano promotes Corday to Associate Chief of Surgery. Jeanie decides to marry Reggie after her adoption plans fall through. Carol and Luka treat a dying woman who wants to see a priest. Peter and Carla meet with a psychologist about Reese. |
| 3 | 116 | Greene with Envy (aka Lawrence of Northwestern) | 1999-10-14 | 60 | Mark clashes with new attending physician Gabriel Lawrence. Lucy and Luka try to convince a woman that her husband is dangerous. Carter tries to be supportive as Elaine undergoes her mastectomy. After Weaver puts in a good word for her, Jeanie receives baby Carlos on a temporary basis; she and Reggie get married later in the day. Cleo treats a family who was in an accident. Benton talks with his lawyer about having a DNA test. Mark and Elizabeth spend their first night together. |
| 4 | 117 | Sins of the Fathers | 1999-10-21 | 60 | Lawrence exhibits signs of forgetfulness, which Lucy catches, while treating a teenager who tried to hang himself. A negative article about the hospital appears, following a tour and interview given by Corday. Malucci learns a lesson in sympathy dealing with a man dying from a skydiving accident. Cleo is racked with guilt after misdiagnosing a four-year-old with iron poisoning, who later dies. Carter makes plans to meet with Elaine. Carol treats a pregnant waitress with no insurance. |
| 5 | 118 | Truth & Consequences | 1999-11-04 | 60 | An explosion in a high school science lab brings a flood of patients to the ER. Lawrence's memory continues to deteriorate, and more staff members become suspicious. Elaine tells Carter that she intends to go to Europe for a couple of months. Lucy and Carol compete for the one available rehab bed each of their patients needs. Dr. Dave learns about sympathy from a girl whose face was burned in the explosion. Benton inquires about DNA testing. Jeanie's home life becomes hectic, taking care of her new baby. |
| 6 | 119 | The Peace of Wild Things | 1999-11-11 | 60 | Benton struggles with taking a DNA test to determine whether or not Reese is actually his son. As the Lawrence's performance deteriorates, Kerry and Mark use a fake patient to convince him of his Alzheimer's. Carter has trouble persuading the victim of a nursing home fire to sign a DNR for her husband and later is asked to fake a diagnosis for a family with no insurance. Carol continues to meddle in Meg's life, having her arrested so that she can be detoxed. Cleo is blamed for an explosion in the suture room, that might actually have been Dr. Dave's fault. |
| 7 | 120 | Humpty Dumpty | 1999-11-18 | 60 | Greene searches for his father, who is supposed to have arrived from San Diego earlier in the day. Corday crosses ethical lines to save the life of a rapist while Kovac and Weaver work feverishly to save the woman he raped. Lucy regrets letting a choir director leave the hospital. Cleo treats an alcoholic teenager. Dr. Lawrence saves a life before departing to live with his son. Weaver hires Kovac as the ER's new attending. Carol visits Meg, who has now had her son and is preparing to go to jail. |
| 8 | 121 | Great Expectations | 1999-11-25 | 60 | Carol goes into labor on the El train. Luka happens upon her and helps her to the ER. She delivers one twin there and is then taken up to Maternity, where she is cared for by OB nurse Abby Lockhart. Dr. Coburn delivers the second twin by emergency c-section. Mark abandons his Thanksgiving dinner at Elizabeth's to be Carol's birthing coach, leaving Elizabeth with his grumpy father and a rather sullen Rachel, who unexpectedly experiences her first menses. In the ER, Luka cares for an old woman who is dying on what happens to be her birthday. Dr. Dave helps Carter with a diagnosis of a very rare disease, and reveals that he went to medical school in Grenada. |
| 9 | 122 | How the Finch Stole Christmas | 1999-12-16 | 60 | Lucy desperately tries to find a way for a young woman to receive a new heart in order to stay alive, going to Romano's house in the middle of the night to find the only doctor qualified to perform the surgery. Corday tries to convince Dean Rollins to have surgery on his leg. Carter gives away the ER's Secret Santa gifts as part of a guns-for-toys exchange. When Kate comes down with a fever, Carol takes the twins to the ER, where Luka takes care of them. Alcoholic teenager Chad Kottmeier returns; Cleo enters him in an alcohol treatment facility, taking him away from his mother. Carla tells Benton that Reese will be staying in Chicago because her husband lost his job transfer. |
| 10 | 123 | Family Matters | 2000-01-06 | 60 | Greene flies to San Diego when his father runs away from his retirement home. Former med student Deb Chen, now known as Jing-Mei Chen and also a full-fledged doctor, returns to the ER. On her first day, she and Carter help a young Jane Doe brought in for panhandling. Corday tries to coerce Dean Rollins into revealing the location of another body. He asks her to end his suffering. Kovac tries to help two brothers, one of whom is mentally challenged. Finch treats a young teenager who may have too much on her plate. Dr. Dave tries to fix Weaver's car, and has to break bad news to a young kid. |
| 11 | 124 | The Domino Heart | 2000-01-13 | 60 | Lucy struggles to get patient Valerie in for surgery when an infection threatens her heart transplant. Carter and Chen disagree over the treatment of an elderly woman and her care-giving daughter. Mark tries to help an abusive gay couple. Carol has trouble adjusting after her return from maternity leave. Dr. Dave goes out of his way to shut an illegal pharmacy down. Luka treats some circus performers. The ER suffers from a water shortage. Benton asks Cleo out. |
| 12 | 125 | Abby Road | 2000-02-03 | 60 | Third year med student (and part-time OB nurse) Abby Lockhart begins her ER rotation. A flu bug sweeps through the ER. Carter tries to help a kid with muscular dystrophy while Cleo treats a kid who's been injecting hormones into himself. Corday discovers that her mother will be coming to town and then decides to pay her a visit. Lucy treats a dying homeless man. Benton and Romano clash over the treatment of a surgical case. Luka and Carol treat a young boy whose mother is injecting him with saline to get surgical procedures done. |
| 13 | 126 | Be Still My Heart | 2000-02-10 | 60 | It's Valentine's Day in the ER. However it proves to be a tough day when Chen and Malucci clash over the treatment of a patient, the parents of two young children die in a car accident, Lucy and Carter treat a law student who she believes may have mental problems, Romano and Elizabeth operate... on his dog, and Abby learns that not all ER cases have happy endings when she treats a dying elderly woman. Mark and Elizabeth go out on a double date with her mother and his father. At the end of the day, the staff party, unaware that Carter and Lucy have both been stabbed by Lucy's patient. |
| 14 | 127 | All in the Family | 2000-02-17 | 60 | Carter and Lucy are found almost bleeding to death by Weaver. The two are worked on in trauma and then are operated on up in Surgery. Lucy's injuries appear serious when her chest needs to be cracked open. Because of Anspaugh's quick thinking, Carter survives, however, Corday and Romano are unable to save Lucy, which throws the ER into devastation. Cleo is forced to crack open a man's chest to save his live when no surgeon is available, much to Benton's dismay. Lucy and Carter's attacker is found after he is hit by a car, and he is admitted to Psych with schizophrenia. |
| 15 | 128 | Be Patient | 2000-02-24 | 60 | Corday discovers that her mother and David Greene spent the night together. Greene later discovers that his father has lung cancer. Lucy's mother visits the ER to empty her daughter's locker and pay a visit to Carter, who is regaining strength and recovering. Abby goes behind Weaver's back with a patient on a gut instinct. Luka witnesses a hit-and-run accident and rushes the victim to the ER in a plumber's truck. Carol must tell a promiscuous, sexually active 14-year-old that she has cervical cancer. |
| 16 | 129 | Under Control | 2000-03-23 | 60 | Greene takes charge of a chaotic shift while dealing with his father's refusal of treatment for his lung cancer and Corday's insistence on harvesting a brain-dead patient's organs. Carter returns to work and later visits his grandmother. Carol deals with constant phone calls from her nanny. Abby commits an error with a patient, costing him his life. Dr. Dave eats cereal with Carol's breast milk from an emesis basin. |
| 17 | 130 | Viable Options | 2000-04-06 | 60 | Mark and Elizabeth squabble after he disagrees with her treatment of his father. Carter gets in trouble when a patient that he had discharged for insurance reasons comes back into the hospital near death. Weaver is suspended after disobeying a direct order from Romano, regarding the care of a mentally challenged girl. Kovac and Corday are faced with a blitz of possible kidney receivers, but Luka has a problem with the one who gets it. Cleo and Benton endure Romano's ire for scribing a messy prescription that nearly kills a man; they later have sex on the stairs at her place. Chen faces some personal obstacles when treating a man who refuses to tell his daughter about his genetic condition. |
| 18 | 131 | Match Made in Heaven | 2000-04-13 | 60 | Greene deals with his father's worsening condition and his desire to be placed in a hospice. Carter almost loses it as he treats a construction worker he thinks is faking an injury. Carol's girls start daycare and she reveals to Mark that Doug has asked her to move to Seattle again. Cleo asks Benton to overrule Corday's surgical advice concerning a teenager who was in an auto accident. Romano takes control of the ER in the wake of Weaver's suspension. Kovac treats a man having anxiety attacks from his impending divorce. Abby treats a mom with five kids who is pregnant again and considering an abortion. The ER gets a letter for Lucy, informing her that she had matched the County General psych department. |
| 19 | 132 | The Fastest Year | 2000-04-27 | 60 | Greene takes the day off to care for his dying father but ends up in the ER anyway where the older Greene is diagnosed with pneumonia. Carter is plagued with flashbacks from his attack and visits Samantha Sobricki in an attempt to gain some insight on why Paul might have gone off the handle. Carol and Luka spend a day on the town shopping for a used car, and are drawn into a kiss. Weaver returns from her suspension. Abby treats a young girl in need of a bone marrow transplant, but whose mother won't allow it out of spite for the father. Benton and Finch have breakfast with his sister, where Jackie tells Peter that Cleo is not serious about him. |
| 20 | 133 | Loose Ends | 2000-05-04 | 60 | Carter buries himself in his work to take his mind of his troubles, coming under fire from Weaver and Kovac when he defies ER policy and performs an ICU procedure himself. Luka, meanwhile, has his own problems when Benton confronts him about poor patient follow-up. He also attempts to romance Carol, who is distracted from her work by the arrival of a birthday present from Doug. Chen lobbies Romano to do genetic testing on all newborns and is forced to blackmail him into signing a petition for it. Corday tries to help an anorexic girl determined to leave the hospital. Malucci discovers that an accident victim has been sexually abusing his six-year-old daughter. David Greene dies in his sleep, but not before giving Corday his late wife's pearl necklace and telling his son he is proud of him. |
| 21 | 134 | Such Sweet Sorrow | 2000-05-11 | 60 | When Carol resuscitates a terminal cancer DNR so that she can say goodbye to her family, she realizes that life is too short; after saying a quick goodbye to Luka and Mark, she runs out of the hospital and hops a plane to Seattle to see Doug. Carter's mental stability has deteriorated to the point where he almost kills a woman. Chen notices and tells Mark her concern that Carter is bipolar. Weaver goes on the warpath after noticing staff members taking shortcuts in their work, including Abby, who discharges a woman prematurely without running extra tests. Corday offers Malucci a sobering assessment of his performance. Mark prepares to bury his father, and enjoys his daughter's company. |
| 22 | 135 | May Day | 2000-05-18 | 60 | Kovac and Benton are rushed to the site of a school shooting where they disagree over who is more critical: the injured gunman or one of his victims. Kovac later treats a heavily pregnant teenager who didn't know she was pregnant and refuses a C-section to save the baby's life. After Abby catches Carter injecting a patient's leftover pain medication into his wrist, Kerry, Mark, Benton, Chen and Anspaugh try to convince him to seek professional help. |
Season 7
| Episode No. | No. Overall | Title | Airdate | Runtime | Summary |
| --- | --- | --- | --- | --- | --- |
| 1 | 136 | Homecoming (aka Indian Summer) | 2000-10-12 | 60 | Benton drops Carter off at rehab in Atlanta. Three months later, a custodial strike is making life difficult in the ER. Chen discovers she is pregnant. Carter prepares to leave rehab. Benton interviews with Romano for a surgical attending position; he later gets it. Carter makes a slow journey back to Chicago, and gets busted for smoking in the aircraft lavoratory. Due to her ex-husband failing to pay her tuition, Abby cannot continue med school until the beginning of the next quarter and confronts her ex-husband at the driving range making a big scene. The ER is swamped with participants from a riot at a high school football game. Carter arrives at the ER and promptly leaves. |
| 2 | 137 | Sand and Water (aka Way Too Soon) | 2000-10-19 | 60 | Domestic troubles cause problems for Greene and Corday. Later in the day, however, Mark shows Elizabeth their spacious new digs and proposes to her. Chen tells Weaver about her pregnancy; she is 22 weeks along. Carter sees Abby at an AA meeting. Afterwards, he asks her to be his sponsor. He also meets with Greene and Weaver about coming back to work. Abby, down from OB, helps a young couple whose baby was born much too early. Benton and Romano clash over an obnoxious homeless man who once again requires extensive treatment resulting from his chronic disdain for maintaining his dialysis appointments. Weaver and Kovac are helpless to assist a severely comatose woman whose longtime life partner is not legally empowered to make decisions about her care. |
| 3 | 138 | Mars Attacks | 2000-10-26 | 60 | Carter treats a young paraplegic on his first day back at County. Corday and Greene try to work around a surgeon shortage. Benton discovers that Romano has fired him for his actions last week. Weaver offers Abby a position as a full-time ER nurse. Abby later plants an impromptu smooch on Kovac. Various weird patients arrive at the ER following a beam collapse at a sci-fi convention. Dr. Dave goes out of his way to discover who the father of Chen's baby is. A patient with 'spontaneous human combustion' catches fire. |
| 4 | 139 | Benton Backwards | 2000-11-02 | 60 | Benton encounters trouble finding a new job after Romano blacklists him across town. He considers taking a job in Philadelphia, but decides to stay with County in a no-benefits job after Carla won't agree to a visitation schedule. Benton's nephew Jesse comes to the ER after getting in a fight at school. A shooting in the ER interrupts Carter's first day of treating trauma patients. Chen treats a dying young boy whose mother wants surgery for him, no matter what the outcome. Kovac and Abby go on a date, which is interrupted when they are mugged. Luka then beats the mugger to death. Greene treats beauty pageant contestants and is also enlisted by Malucci for a hockey game. Weaver treats a dementia patient who has been AWOL for 50 years. |
| 5 | 140 | Flight of Fancy | 2000-11-09 | 60 | Greene flies to Indiana to receive a heart-transplant patient. The flight back endures several problems, however. With Greene in Indiana, Weaver on her day off and Kovac missing, Romano places Benton in charge of the ER. Carter treats a teenager with HIV who has not been informed of his condition yet. Luka searches for the identity of the mugger that he killed. He and Abby later meet up in his hotel room. |
| 6 | 141 | The Visit (aka I Loved You, God, How I Loved You) | 2000-11-16 | 60 | Luka blows Abby off, and an already-stressed Abby has to deal with an unexpected visit from her estranged mother, who isn't taking the meds prescribed for her bipolar disorder. Corday, eager to leave work for a vacation with Greene, makes a poor surgical decision; after she leaves, her patient experiences post-surgical complications. Benton's nephew is shot and dies. Benton hears Malucci refer to his late nephew as a "banger" and Benton beats him. Chen decides to put her baby up for adoption and visits the child's father, nurse Frank Bacon. Luka accuses a pregnant girl's father of beating her. |
| 7 | 142 | Rescue Me | 2000-11-23 | 60 | Abby's mother decides to stay in Chicago, causing Abby even more trouble. When Weaver accepts Dr. Legaspi's dinner invitation, Weaver learns that she has misunderstood Legaspi's intentions. Carter tries to find a drug addict who has left the hospital against medical advice. Chen's mother visits the ER and invites her to dinner, even though she is surprised by Chen's pregnancy, and speechless when Chen tells her that the father is black. Greene discovers that he has a brain tumor. Corday is sued for malpractice by Mr. Patterson, the patient whose surgery she rushed so she could start her vacation, and later discovers that she's pregnant. Carter saves Abby after an explosion in exam room three. |
| 8 | 143 | The Dance We Do (aka Rapid Cycling) | 2000-12-07 | 60 | Abby wakes up with Luka in his hotel room. At a job interview at a department store, her mother causes a disturbance and later flees town. Benton treats Jesse's girlfriend, who talks to the cops about Jesse's killers and later comes to him for help after a hit is put on her. Corday undergoes a grueling deposition for Mr. Patterson's lawsuit and lies to save herself. Greene discovers that his tumor is inoperable and later has a seizure. He finally decides to tell Corday about his condition. |
| 9 | 144 | The Greatest of Gifts | 2000-12-14 | 60 | During labor Chen has second thoughts about giving her baby up for adoption, a decision complicated by the adoptive parents' presence at the hospital. With an enormous lack of sleep, Carter is called back to County to act as Chen's coach, and is later tempted to use Vicodin to take the edge off. Finch and Benton encounter trouble trying to keep Kynesha hidden from a gang. Benton comforts a little girl who is feeling used by her parents. Legaspi plants a kiss on Weaver. Greene and Corday spend the day in New York seeking help for his brain tumor. Weaver has the hiccups throughout the entire episode, trying several suggestions to stop them. |
| 10 | 145 | Piece of Mind | 2001-01-04 | 60 | On New Year's Eve, a father injured in an auto accident is not worried about his own health, only his son's. His son is ok, but he suffers complications and requires surgery, but will be ok also. Greene undergoes experimental brain surgery in New York with Corday by his side. |
| 11 | 146 | Rock, Paper, Scissors | 2001-01-11 | 60 | Kovac treats a bishop who took a fall and questions Luka's faith. Abby pressures Carter to tell Weaver about the Vicodin he nearly took. Abby later tells him that she cannot be his sponsor anymore. After Kynesha is placed with a foster family, Benton and Finch discover their home trashed by her. Corday's malpractice suit is settled; Mr. Patterson later visits her at the hospital, causing Elizabeth to panic with another patient. Weaver and Legaspi are divided over personal and professional issues. Carter treats a woman smuggling drugs by swallowing a condom full of cocaine. |
| 12 | 147 | Surrender (aka Inside Out) | 2001-02-01 | 60 | Weaver and Legaspi have spent the night together, although Kerry appears shy of beginning a relationship. She also battles Luka over calling the authorities about an illegal sweatshop employing one of his patients, which causes the owners to torch the place. Greene is back to work, but mixing up his pronouns, referring to a male patient as a "she." Corday freezes again during surgery, but is able to overcome her fears. Romano talks Benton into taking a job as County's director of diversity. In the wake of his Vicodin slip, Carter is banned from prescribing drugs. He later visits Chase at his home, and admits his addiction. Abby treats two horny old men. |
| 13 | 148 | Thy Will Be Done | 2001-02-08 | 60 | Bishop Stewart returns, seeking pain medication from Luka, who also has his hands full dealing with the parents of a 16-year-old who does not want another heart transplant. Abby fills in as Carter's date for a Carter family function and sees her ex-husband there. Malucci treats a gay man who wants to contract HIV from his positive partner. Greene continues an abrupt personality change in the wake of his surgery. Weaver makes an appointment for a competency review for Mark. |
| 14 | 149 | A Walk in the Woods | 2001-02-15 | 60 | Weaver spends an evening with Legaspi and her lesbian friends. Greene is furious to learn about his competency review; Corday screams at Weaver about ordering it. Chen returns from maternity leave and treats a young boy with measles. Benton struggles to get a young med student applicant an interview after learning that he was only accepted due to affirmative action. Bishop Stewart returns in even worse condition. |
| 15 | 150 | The Crossing (aka Golden Hour) | 2001-02-22 | 60 | Carter and Luka are called out to the scene of a major train wreck, where Carter is forced to perform a double leg amputation by himself when Corday begins to experience contractions. Weaver and Legaspi treat a young, suicidal girl who caused the accident. Benton lets prospective med student William White follow him around the ER. Luka wrestles with his faith, revealing that he could have saved his wife by sacrificing his daughter. Bishop Stewart grants him absolution before his death. Also, Carter meets a new pedes intern, Rena Trujillo. |
| 16 | 151 | Witch Hunt | 2001-03-01 | 60 | Abby leaves an infant int the room for a moment, and it disappears from the hospital. After spending the night at her place, Carter is shocked to find out that Rena is a 19-year-old undergraduate. Greene gets his competency results. He and Malucci treat a young boy injecting steroids who is frightened of his father. Legaspi is accused of sexual misconduct by the teenager who caused the train crash, leading Weaver to become concerned that their personal relationship will be exposed. |
| 17 | 152 | Survival of the Fittest | 2001-03-29 | 60 | Peter and Cleo may be at fault when a police officer shoots and kills an old woman with dementia. Carter misinforms Rena and tells her that he and Abby had a past liaison. April Fool's Day causes the staffers to play pranks on each other; Malucci gets the worst of it when Kovac injects him with Haldol, rendering him useless for the rest of the shift and getting his hand glued to his forehead while asleep. Corday endures a particularly long surgery just to prove that she can despite her pregnancy. Greene treats three young students who have been huffing carpet cleaner. Luka treats another pregnant teenager, who wants the comfort that a child will bring her. |
| 18 | 153 | April Showers | 2001-04-19 | 60 | Mark must overcome numerous obstacles, mostly weather-related, in order to get to the church to marry Elizabeth, who is stuck with both of her bickering, divorced parents. Abby has a major cold, but cannot leave the hospital, due to most of the nurses being at the wedding. Many patients come in to the ER from an accident involving a prison van; Luka and Carter clash over the treatment of an injured cop and a prisoner with a dislocated shoulder. While waiting for a flight to Vegas, Weaver (who wasn't invited to the wedding), strikes up a conversation with a friendly man. Chen misses her son. Cleo doesn't want to go to the wedding, because the bride is Peter's ex-girlfriend. |
| 19 | 154 | Sailing Away | 2001-04-26 | 60 | Corday goes into labor and delivers a baby girl named Ella. Benton treats his junior high school science teacher. Numerous college students come into the ER, victims of fraternity/sorority pledging pranks and hazing rituals. Carter and Abby take a road trip to Oklahoma to pick up Maggie, who has locked herself in a motel room; then she steals sleeping pills from a convenience store and attempts suicide. Rena dumps Carter over the phone. |
| 20 | 155 | Fear of Commitment | 2001-05-03 | 60 | Abby goes to court to argue for a 90-day psych hold for her mother. Her mother is released, and later shows up at Abby's apartment, where Luka is cooking a romantic dinner for himself and Abby. Weaver treats an old children's television show host and an animal suit fetishist. Carla checks into the hospital after a fall. Benton treats Carl Ferris again after he suffers a heart attack. Malucci clashes with Jing-Mei and Cleo when his past track record gets him in trouble. Carter treats a young girl whose boyfriend has been interfering with her pregnancy by feeding her herbal root extracts to cause a natural abortion. Chen treats a patient with a talent for numbers. Malucci calls in a priest to perform an exorcism. |
| 21 | 156 | Where the Heart Is (aka Taking Care) | 2001-05-10 | 60 | Abby is flabbergasted when Maggie reveals her plans to move back to her birthplace of Minneapolis. Abby reveals to her mother that she was pregnant once, but had an abortion, scared about the genetic possibility of herself or her child turning out bipolar. Meanwhile, Carter and Chen are both shot down in their bids for chief resident, after which she tells Weaver she is a victim of discrimination. Weaver meets Legaspi's new girlfriend. Carla hits on Benton and freaks out at Cleo after she turns her back on Reese for a second and he injures himself. Mark treats a young abused boy with an extremely irate father. Most of the ER staff play in a softball game after work. |
| 22 | 157 | Rampage | 2001-05-17 | 60 | The father of the abused boy that Mark treated last week goes on a shooting rampage throughout the city, looking for anyone connected with the placing of his son in a foster care facility. Mark fears for Elizabeth and baby Ella's safety when Corday doesn't answer her pager. Chen moves one step closer to the chief resident position. Romano fires Legaspi. Weaver confronts Romano. Carla's husband, Roger, accuses Benton of sleeping with Carla. Cleo cuts her hand while treating an HIV-positive patient. Luka draws unhappiness from Abby when he sends in her med school reapplication without her consent. Carter expresses his feelings to Abby and begins thinking about his future at another hospital. |
Season 8
| Episode No. | No. Overall | Title | Airdate | Runtime | Summary |
| --- | --- | --- | --- | --- | --- |
| 1 | 158 | Four Corners | 2001-09-27 | 60 | Three weeks after the death of Derek Fossen, Greene faces interrogation at an M&M conference. However, Corday is the only one to suspect something wrong. Meanwhile, Carter's parents return to town for his grandfather's funeral, which Abby briefly attends. Abby has decisions to make; Luka wants her to move in with him. Weaver returns from an impromptu vacation, worried that Romano has outed her to the staff. Chen is the new chief resident. Benton deals with Cleo's meds and Jackie's problems adjusting to life after Jesse's death. The ER is filled with patients after a brawl at a talk show taping. |
| 2 | 159 | The Longer You Stay | 2001-10-04 | 60 | After finishing a shift, Carter approaches Weaver about an attending position, and then gets sucked back into work when a stampede at a rock concert brings in many patients. Abby and Luka break up. When Weaver goes MIA, Malucci and Chen make a severe mistake with a patient, ultimately leading to the patient's death. They blame it on Weaver for not answering their pages; we later see that Weaver left her pager in the bathroom at Doc Magoo's. Carla and Reese get into a car accident, which kills Carla and injures Reese. Mark and Elizabeth struggle to balance parenthood and their schedules. |
| 3 | 160 | Blood, Sugar, Sex, Magic | 2001-10-11 | 60 | Malucci and a female paramedic become trapped in an elevator with a man who is vomiting blood. Malucci saves the man's life and celebrates by having sex with the paramedic in an ambulance, which ultimately results in his dismissal by Weaver. Abby move's out of Luka's apartment and accidentally breaks his fish tank on the way out. Chen treats an abandoned infant with a birthmark in the shape of the sign of the Virgin Mary. Meanwhile, the strain of motherhood may be catching up with Corday when she falls asleep during surgery. |
| 4 | 161 | Never Say Never | 2001-10-18 | 60 | Susan Lewis arrives in Chicago to interview around town and have lunch with Mark. She gets reacquainted with the nurses and Carter, meets Elizabeth, and is later offered an attending position by Mark. Weaver and Chen clash over a risk management meeting, and ultimately, Chen quits. Mark and Elizabeth treat a six-year-old Edwards Syndrome patient whose parents abandon him while he is in surgery. When Benton becomes stuck in surgery he must resort to calling Roger to pick up Reese. |
| 5 | 162 | Start All Over Again | 2001-10-25 | 60 | Weaver prepares to call her birth mother, while she treats a man who was accidentally run over by his daughter while she was drunk. Susan's first day back is typically hectic, as she treats a girl with an ectopic pregnancy who refuses to stay for treatment and a man faking a coma to escape his bookie. Abby seems to notice the chemistry between Susan and Carter and gets a little jealous. Cleo has gotten a better job 40 minutes outside of Chicago. The Greene household is pretty crazy now that Rachel is living there. After Elizabeth loses another patient to a post-op infection, an investigation is launched and someone is assigned to shadow her all day to check her cleanliness. Benton panics when Roger reveals that he can't find Reese--it turns out that Jackie picked him up from school after he got in a fight. Carter's day as chief resident is marred a little when his grandmother comes to the ER after slipping. |
| 6 | 163 | Supplies and Demands (aka Shadows and Fog) | 2001-11-01 | 60 | Susan and Carter attend a yoga class before work. At work, they discover an outbreak of meningococcus. Abby discovers that Luka had Nicole hired as a runner, even though she doesn't know what she's doing, and flirts with a fireman with a broken leg. Carter and Abby discuss their relationship. Corday continues to be shadowed by Infection Control and looks for a pattern after her fourth post-op sepsis death. She discovers that an official investigation has been launched into her being an "angel of mercy" and the police will be contacting her. Corday also fights with Rachel upon discovering Ella unattended. Benton tells Roger that he doesn't want him having any more contact with Reese. Luka treats a young man using his portable catheter for heroin injection. Benton and Abby treat a kid who tried self circumcision to please his girlfriend. |
| 7 | 164 | If I Should Fall from Grace | 2001-11-08 | 60 | A new med student assigned to Carter finds all sorts of surprises in store for him on his first day. Elizabeth spends her day searching for the angel of death, finding that all signs point towards Dr. Babcock. Nicole has a rough day training to become a nurse's aide, and draws Abby's ire after Luka invites her into a trauma. Puzzled by his grandmother's fainting spells, Carter discovers that she is at great risk for a heart attack or stroke. He and Susan treat a law student/med student who has been cutting herself. The two grow closer, as Carter finally tells her about his stabbing and drug addiction. Mark picks up Rachel at school after she's suspended. Peter is sued by Roger for custody and takes a DNA test to determine whether he is Reese's real father. Despondent over badly injuring a young skateboarder, a mall security guard tries to hang himself. |
| 8 | 165 | Partly Cloudy, Chance of Rain | 2001-11-15 | 60 | An enormous rainstorm pelts Chicago. Cleo's last day at County is interrupted by the arrival of Benton's DNA results: he's not Reese's biological father. Benton meets with his lawyer regarding the trial; she advises him to let Roger see Reese; he refuses. Money from the nurses' secret stash and Frank's Palm Pilot go missing, only to turn up in Nicole's purse. She later tells Luka that she's pregnant. Susan accuses Mark of being grumpy with his patients; he spends the day treating a kid who fell in the river with his younger brother and whose parents blame him. Weaver travels to an accident site, where Pickman's ambulance was rammed by an SUV. She treats a pregnant stab wound, going as far as to give her a C-section in the broken ambulance, with Gallant's help. Weaver interracts with paramedic Sandy Lopez for the first time at the accident scene. Carter's grandmother comes in after being involved in a hit-and-run and breaking her hip. She becomes delusional in an MRI machine, calling out for her husband. |
| 9 | 166 | Quo Vadis? | 2001-11-22 | 60 | Susan and Carter get together after treating a newlywed couple where the wife may have an unusual allergy. Weaver asks firefighter Sandy Lopez out. Mark and Gallant treat members of a boxing family. Rachel's boyfriend is admitted with a broken ankle and tests positive for marijuana. Elizabeth tends to a comatose woman whose husband will only agree to a risky procedure to harvest her organs. Abby openly questions Nicole's pregnancy and Nicole makes a confession to Luka. Benton's custody trial for Reese is hampered by his long hours. |
| 10 | 167 | I'll Be Home for Christmas | 2001-12-13 | 60 | Benton commits perjury on the witness stand in order to gain custody of Reese. When Romano refuses to give him a more flexible schedule, Peter resigns and seeks a job at the clinic where Cleo is newly employed. Benton is granted custody of Reese and he and Cleo decide to move to the suburbs together. Carter's father visits for Christmas with the news that he's getting divorced. Weaver and Sandy Lopez finally go on a date. Abby catches Nicole in the maternity ward, recovering from an abortion. |
| 11 | 168 | Beyond Repair | 2002-01-10 | 60 | Abby has a horrible birthday, beginning with meeting her new squabbling neighbors. She treats a young woman hoping to get pregnant by taking fertility drugs, and discovers that Luka is going to Bosnia for two months as part of the Doctors Without Borders program. Her ex-husband tells her that he's getting remarried just before she sees Carter and Susan sharing a private moment. She takes care of a young boy abandoned in the ER after the death of his mother. Paul Sobricki is admitted with a head lac, and Abby unsuccessfully tries to keep Carter from seeing him. Abby's day ends with her sharing a beer with her neighbor. Carter has problems of his own: his mother is back in town, just getting in the way and refusing to admit to her mistakes. He also meets with Chen, who reveals that she has the evidence to take Weaver down in the Marfan's case. Weaver and Lopez are an item until Sandy discovers that Weaver has not come out at work. Mark finds cigarettes and condoms in Rachel's room. |
| 12 | 169 | A River in Egypt | 2002-01-17 | 60 | Chen returns to the hospital with proof of Weaver's misplaced pager and demands her job back, threatening a lawsuit. Weaver disapproves of the idea, but Romano forces her to do it. As her colleagues watch, Sandy Lopez plants a kiss on Weaver, effectively outing her. Carter attempts to mediate between his bickering parents. Mark and Elizabeth's opinions on Rachel's future differ, but Mark decides to keep her in Chicago for the time being. Abby attempts to mediate between her fighting neighbors after Brian beats up Joyce. Lewis treats a death row inmate who wants a DNR order. |
| 13 | 170 | Damage Is Done | 2002-01-31 | 60 | Eleanor Carter tends to a young leukemia patient, trying to make up for Bobby's death many years ago. Mark treats the victims of a letter bomb, and later treats his own daughter when Ella is rushed in after swallowing some of Rachel's Ecstasy. Abby treats a young girl who has been chauffering her drunken mother around. Abby also hides Joyce in her apartment while Brian searches for her and causes a ruckus. An allergic Gallant treats a blind man with a dog. Chen returns to the day shift, working with Weaver for the first time. Romano gives some of Weaver's duties to Lewis, making Kerry mad, until she meets a new friend on her way home. |
| 14 | 171 | A Simple Twist of Fate (aka Seven Sinners) | 2002-02-07 | 60 | The ER faces a staff shortage when several employees are sent home with food poisoning, including Weaver. Mark and Elizabeth's marriage is in crisis following Ella's hospital admission. Adding to his woes, Mark fears his brain tumor may have returned. Eleanor Carter nearly abandons young Mickey after realizing how bad his condition is. Abby pays the price to protect Joyce from her violent husband, Brian, when she is punched by him. Luka later tracks down Brian and threatens to kill him. |
| 15 | 172 | It's All in Your Head | 2002-02-28 | 60 | Mark learns that his tumor is back and inoperable, giving him 4-5 months to live. Corday is living in a hotel, and confesses to Benton that she thinks she's left Mark. Susan cares for Mark after his first radiation treatment. Abby learns that the case against Brian has been dropped because somebody beat him up. Seeing Brian enter her building, she seeks comfort at Luka's, where he's engaged in a game of Pictionary with his friends. Jerry and Frank clash, leading to a fistfight. Chen has a stalker. |
| 16 | 173 | Secrets and Lies | 2002-03-07 | 60 | An unusual patient trigger's the curiosity of Abby, Susan, Gallant, Luka and Carter, which lands them at an all-day sexual harassment seminar. Throughout the day, Carter and Luka clash, Abby and Susan bond, and everyone discovers something new about each other. Susan breaks it off with Carter when she realizes his feelings for Abby, while news and gossip spreads through the ER of Elizabeth and Mark's separation. |
| 17 | 174 | Bygones | 2002-03-28 | 60 | Corday, still living in the hotel, is avoiding Mark, until Ella says her first words. Elizabeth pressures Susan to tell her what her husband is hiding, and figures out her husband's fate. Romano advises her to return to Mark for the little time he has left. Chen treats a man too traumatized to speak. Mark tells the staff about his prognosis. Weaver worries about Sandy Lopez as she is reported missing in a fire. Weaver tracks her down at a bar, and the two make out. Stabbings on a college campus bring girls to the ER. |
| 18 | 175 | Orion in the Sky | 2002-04-04 | 60 | Mark serves his final day in the ER overseeing the first day of Gregory Pratt, a cocky yet eager new intern. Through observing his patients, he decides to forego chemotherapy, and spend his remaining days in peace. He also meets with his ex-wife, tells Weaver to live a little and leaves, never to return. Meanwhile, Abby plans to move back into her apartment when her landlord lets her know that Brian's moved out. |
| 19 | 176 | Brothers & Sisters | 2002-04-25 | 60 | Susan receives a message from her niece on her answering machine, saying that Chloe's "sick." The call is traced to New York City, putting Susan on a plane. Officers Boscorelli and Yokas are assigned to chaperone Susan in the search for her sister. Chloe is found in "Urinetown," suffering a broken heart, but Little Susie is not with her. Pratt hits on Chen several times throughout the day, and also performs an unauthorized procedure with Gallant on a dying man. Abby returns to her apartment, where Carter catches her drinking a beer. He confronts Luka about her relapse, and Abby herself later. She tells Carter not to worry about her. Romano signs Weaver up to meet with the Women's Health Coalition. Corday requests immediate time off from Romano to join Mark and Rachel in Hawaii. |
| 20 | 177 | The Letter | 2002-05-02 | 60 | A letter from Dr. Greene arrives via fax, and Carter reads it to the staff. Everybody is stunned when he reaches the last page, a note from Dr. Corday, stating that Mark died that morning. Frank posts the letter and various staff members who weren't in attendance take time to read it. Sandy gets Weaver to admit that she's lost a friend. Luka, Abby, Haleh, Susan and Gallant are joined by Weaver and Sandy at a bar. Carter comes looking for Abby and they end up talking all night at Doc Magoo's. Abby goes to an AA meeting later that day, and tells Carter that she went for him. Carter takes his place as the rock of the ER. Meanwhile, Susan learns that Chloe is in rehab and Suzie is staying with Joe, Pratt matches County, and Romano operates on a girl with a genetic deficiency. |
| 21 | 178 | On the Beach | 2002-05-09 | 60 | Mark decides to use his remaining time to help "fix" Rachel; he takes her to Hawaii to show her where he grew up; he teaches her how to surf and how to drive a stick shift. He catches her chasing one of his Percocet with a shot of vodka and confronts her about wasting her life. One day after surfing he has a seizure, and Rachel contacts Elizabeth, who soon arrives with little Ella. Elizabeth wants to take Mark home, but he refuses. Very early one morning, he dies. At his funeral stateside, old friends and colleagues pay their respects. |
| 22 | 179 | Lockdown | 2002-05-16 | 60 | The day begins slowly as Weaver calls to say she'll be late, and Chen thinks she's developing a fever. Then multiple MVAs come in, quickly followed by two children suffering what appears to be smallpox. The staff panics, but not as bad as the patients, when a lockdown is ordered for the ER. The feverish Chen is quarantined with homeless Stan. Lewis takes charge as Weaver arrives and the police won't let her in. The girl infected by smallpox dies and Pratt embarasses Carter in front of her parents. Carter notices Pratt is sick as well, and sends him to Chen's room. Jerry phones the news, and the patients riot, nearly using a gurney to break open the emergency bay doors. Control of the ER is relieved from Weaver by an infection specialist. The staff prepares to stay, still not having a confirmation on whether it is smallpox or not, and the lockdown continuing as a result. Carter and Abby kiss after being quarantined together. |
Season 9
| Episode No. | No. Overall | Title | Airdate | Runtime | Summary |
| --- | --- | --- | --- | --- | --- |
| 1 | 180 | Chaos Theory | 2002-09-26 | 60 | Abby, Carter, Chen, Pratt, and Stan will be confined to the ER for two weeks, while all of the other patients are evacuated and sent to different hospitals. While on the roof arguing with Luka about the use of a helicopter, Romano backs up into the tail rotor, and has his arm severed above the elbow. Anspaugh arrives to perform surgery, and reattaches the arm. Susan is stuck on the roof with a dying patient. After 2 weeks, the ER reopens. While all of this has been going on, Elizabeth has been in London, working at her father's hospital, where her supervisor doesn't like the American mannerisms and vocabulary she's picked up. She ultimately decides to return to Chicago. |
| 2 | 181 | Dead Again | 2002-10-03 | 60 | Two months after the lockdown, a new group of med students arrives in the ER to pandemonium, caused by the closure of another city ER. Corday returns to the ER, having lost some of her beside manner. Gallant is on a psych rotation, all the while annoying the ER staff. Romano continues physical therapy. Weaver is acting strangely, and breaks down and cries in front of Elizabeth. Pratt brings a man, pronounced dead, back to life which infuriates Kayson. |
| 3 | 182 | Insurrection | 2002-10-10 | 60 | Lewis treats an end-stage Huntington's patient, whose mother has already watched her husband wither from the disease. Abby's brother Eric, an Air Force traffic controller, visits on his way to a new post in Nebraska. Carter tends to a 12-year-old drug-addicted prostitute with a serious STD, until her pimp shows up and whisks her away. Pratt aggravates a drug-seeking man who comes back brandishing a gun at Chen and Abby and demanding Demerol. Abby gives him his shot but purposefully ODs him. In the aftermath, Carter flips his lid, demanding better security and the installation of metal detectors. When Weaver refuses, Carter leads a walkout. Weaver eventually caves, albeit before telling Carter that he must fire three senior nurses by the next morning to make up the expense. Abby, Lewis and Chen go to a concert to decompress. |
| 4 | 183 | Walk Like a Man | 2002-10-17 | 60 | Gallant has a rough day due to his inability to make himself heard. First, Pratt butts in on a patient of his. Then Stella Willis dies because Kayson didn't bother with thorough treatment. Weaver makes a mistake on live television while demonstrating flu shots, inadvertently sticking two reporters with the same needle. In the bathroom, Susan and Abby catch Weaver in a stall with a needle. Weaver later confesses to Susan that she's taking hormones. Carter, assuming Susan already knows, tells her about Abby's drinking problem. Abby becomes nurse manager, and argues with Carter about her drinking. Luka flirts with a patient's mom and is caught emerging from a storage closet with her. |
| 5 | 184 | A Hopeless Wound | 2002-10-31 | 60 | On a busy Halloween night, Carter and Abby are the only staffers in costume when victims of an apartment building fire pack the ER. Corday takes on a new med student for a surgical rotation -- Paul Nathan, who suffers from Parkinson's disease and decided to pursue medicine after being diagnosed. Despite a difficult first day, both professionally and medically, Nathan makes a difficult diagnosis. Romano's rehab lags behind his expectations, and he begins to doubt his role in surgery is no longer an option. In a moment of personal weakness, he tries to express his feelings for Corday. Weaver continues to display erratic behavior, raising staff suspicions about her menopause. Luka's burgeoning sex addiction worsens, as an affair with Chuny is revealed, and tensions rise when he treats a patient with a perpetual erection. |
| 6 | 185 | One Can Only Hope | 2002-11-07 | 60 | Corday clashes with new surgical resident Paul Nathan regarding his intervention into the treatment of a sickly young woman, Alison, who has signed a "do not resuscitate" order. Abby wonders about the erratic behavior of her visiting brother Eric, and feels conflicted over a nurse's official complaint against Kovac, Abby's former lover. Meanwhile, Pratt comforts Chen after a patient threatens her, and Corday suspects that an unconscious, 14-year-old female patient has been sexually assaulted. |
| 7 | 186 | Tell Me Where It Hurts | 2002-11-14 | 60 | Abby fears the worst when her brother Eric suddenly disappears. He is actually AWOL and she forges Carter's name to obtain his medical records. Carter and Chen treat a frightened Chinese immigrant nanny, Tong-Yi, whom they suspect was impregnated by her employer. Meanwhile, new surgical resident Paul Nathan, who is struggling to overcome a physical disability, tries to help in the emergency room—but his fellow doctors do not appreciate his advice to patients. Unable to quench his sexual appetites, Kovac also gets into trouble in his professional life, despite his admirable resolve to find an eye specialist to treat a young gunshot victim. Gallant and fellow medical student Erin Harkins engage in an escalating competition of medical knowledge. And Weaver gets some much-needed good news. |
| 8 | 187 | First Snowfall | 2002-11-21 | 60 | Abby's family nightmare continues as she and her mother Maggie search for Abby's missing brother Eric, who Abby suspects is suffering from serious mental problems. The two women go to a Midwestern air force base, hoping to prevent Eric from being court-martialed for being absent without leave. Carter struggles to get out of Chicago to join Abby. Meanwhile, Corday treats a family of patients who, while building a snowman, were severely injured after being struck by a truck driver. She must help the father, Stuart, make a life-or-death decision. Corday also sympathizes with troubled surgical resident Paul Nathan as he struggles with the increasing symptoms of his physical handicap. |
| 9 | 188 | Next of Kin | 2002-12-05 | 60 | Abby is distressed when her mother interferes with Eric's treatment at a psychiatric hospital. Pratt treats a frightened young girl who has been injured in an auto accident and desperately wants to hide a secret. An unhappy Luka forms an unlikely bond with a lonely elderly woman who makes him a surprising offer. Chen is overcome with upsetting memories when a baby is abandoned in the emergency room. Pratt takes action after Leon is fired from his menial job. |
| 10 | 189 | Hindsight | 2002-12-12 | 60 | The past 24 hours play in reverse after Luka gets into a car accident with Erin. Luka was forced into working hungover after a staff Christmas party, leading to a patient being brain dead. At the party, he confesses to Abby that he misses her before an oblivious Carter interrupts. |
| 11 | 190 | A Little Help from My Friends | 2003-01-09 | 60 | Kovac faces an M&M in the aftermath of Rick Kendrick's death, with Lewis and Abby in support. When Pratt is witnessed bringing a gun into the ER, Carter feels compelled to defend him. However, Pratt's erratic behavior makes Carter reconsider. Weaver hopes to keep her pregnancy a secret, but physical complications compromise her plans. Lewis warily watches self-destructive patient Chip Mealy, who admits to molesting young boys. Romano warns a guilt-stricken Kovac not to admit to Rick's grieving mother that his miscalculation caused her son's vegetative state. Chen treats a high school student who overdosed on Ritalin. Gallant confronts the scheming young wife of an aged, dying man. |
| 12 | 191 | A Saint in the City | 2003-01-16 | 60 | Weaver confronts a dilemma when influential alderman John Bright, seeking treatment after a fall, tests positive for syphilis—potentially damaging information that could become public. Meanwhile, Carter is impressed by irascible old Doctor McNulty, who oversees an inner-city medical clinic. A sympathetic Kovac defies conventional ethics when he tricks a seriously injured patient who refuses to leave his dying wife's side into believing that she has already expired. Pratt unilaterally allows a drug-addled man to be with his terminal mother. Pratt also keeps a wary eye on his mentally challenged brother Leon as he starts a new job. And Weaver and Kovac differ on what to do with a young boy whose medical history suggests repeated child abuse. |
| 13 | 192 | No Good Deed Goes Unpunished | 2003-01-30 | 60 | Pratt is overwhelmed when Leon persuades him to treat a badly wounded robber who duped Leon into participating in a crime. Carter decides to take a vacation. Meanwhile, he continues to treat Dr. McNulty, who may not actually be a doctor. Emotionally fragile Romano receives negative news regarding his recovery. Kovac's relationship with Weaver deteriorates, culminating in a threat from Luka. Alderman Bright returns, bearing financial gifts of gratitude for Weaver. And a bold doctor, "Fast" Eddie Dorset, startles Corday by asking her on a date. Abby finds out for the first time that Carter is considering going to Africa with Luka for awhile. |
| 14 | 193 | No Strings Attached | 2003-02-06 | 60 | After taking care of a wounded prostitute and bringing her case to the attention of social services, Chen confronts her past by telling Pratt about giving up her baby for adoption. Romano is furious after Anspaugh notifies him he's not allowed to take part in surgeries. Kerry is promoted in favor of Romano, due to Alderman Bright's aid. Susan has a blind date. And while Carter is out of town, Abby receives word that Eric's private plane is missing and she refuses to contact Maggie. |
| 15 | 194 | A Boy Falling Out of the Sky | 2003-02-13 | 60 | With Eric still missing, Maggie returns to town. Carter tells Abby he wants to marry her. Weaver gives Luka an ultimatum regarding his job. Chen tells Pratt about her son. Sean Simmons returns with pneumonia. Pratt, riding with the paramedics, pronounces a derelict dead, but the man is later discovered alive by Gallant in the morgue. Weaver has her purse snatched on the street by a perpetrator who later appears in the ER as a patient. |
| 16 | 195 | A Thousand Cranes | 2003-02-20 | 60 | Three people are murdered at Doc Magoo's. One person is severely injured. In a search for the suspects, Gallant and Pratt are pulled over and arrested while returning from the gym. They take the arrest personally, and they later confront the officers when they are brought to the ER for a different accident. Carter wants to pop the question to Abby, but decides it's not the right time. Carter gives Maggie a ride to the bus station to return to Minneapolis. Kovac is forced by Weaver to see another doctor about his attitude. Lewis spends time with Sean, as his time winds down. |
| 17 | 196 | The Advocate (aka Side Effects) | 2003-03-13 | 60 | Alderman Bright returns to blackmail Weaver into treating his gay lover for syphilis (off the record, of course). Unfortunately, the man dies from an allergic reaction to penicillin and Kerry is forced to cover up her mistake. Things between Abby and Carter have cooled down following Carter's aborted marriage proposal, but they soon heat up again. Luka has a very unconventional therapy session. Romano's condition forces Anspaugh to replace him as chief of staff...with Weaver. |
| 18 | 197 | Finders Keepers | 2003-04-03 | 60 | After being pushed out of his job as Chief of Staff by Kerry, Romano takes control of the ER and wreaks havoc and manages to get himself beaten up in a bar after work. Luka tries to convince Kerry to put him on the case of a Croatian child desperately in need of heart surgery, to no avail. A young woman with terminal cancer must make a choice between life-prolonging chemotherapy and the life of her unborn child. Pratt buys a birthday gift for Chen from a street vendor whose foot was run over by Elizabeth's nanny; Susan's husband (who she married the same week she met him) unexpectedly shows up from Las Vegas. |
| 19 | 198 | Things Change | 2003-04-24 | 60 | Abby treats a psychotic patient who has overdosed on his medication. Eric, Abby's brother, finally calls. Dr. Gordana Horvat, who attended medical school with Kovac, brings a boy from Croatia who needs heart surgery. Gallant and Pratt receive their match letters. Carter receives bad news about his grandmother. Romano discusses grave options about his arm with Corday. |
| 20 | 199 | Foreign Affairs | 2003-05-01 | 60 | Kovac defies the rules to get a dying Croatian boy to Chicago in a race to save his life. Despite receiving tragic news, Carter tries to prevent grieving gang member Curtis from seeking vengeance. Carter's sad family gathering is interrupted by Abby's mentally troubled brother Eric, who has left his voluntary care facility. Meanwhile, Lewis has trouble ending her relationship with Chuck. Perez, a baseball player with a serious heart ailment, is treated on the eve of his pitching debut with the Chicago Cubs. And a tormented Romano makes a dramatic decision about his mangled arm, after it catches fire in his kitchen. Luka departs for the Congo after saying goodbye to Abby. |
| 21 | 200 | When Night Meets Day | 2003-05-08 | 60 | Carter's day shift and Pratt's night shift (his final shift at County) are intercut. Both men have extremely busy days. Doc Magoo's burns down. Luka calls Carter from the Congo and asks for help. Carter decides to go. Pratt decides to stay at County. In other parts of the hospital, Romano has his now-useless left arm amputated. |
| 22 | 201 | Kisangani | 2003-05-15 | 60 | Carter travels to the Congo to join Luka, and quickly discovers how different things are to what he left behind. When an overdue Luka returns briefly from a remote clinic, we learn he's having a cozy relationship with French-Canadian nurse Gillian. Carter, Gillian and two aids join Luka at the clinic in order to set up an immunization program. They soon find themselves caught between the Mai-Mai and the Congolese army with several patients, among them an injured young girl and her mother. When the group must evacuate the clinic, Luka refuses to leave his patients and remains behind. Carter returns to Chicago, going to a sleeping Abby's bedside. |
Season 10
| Episode No. | No. Overall | Title | Airdate | Runtime | Summary |
| --- | --- | --- | --- | --- | --- |
| 1 | 202 | Now What? | 2003-09-25 | 60 | Carter returns from Africa, going straight to Abby's bedside. Her response to seeing him is to ask for her key back. She is very chilly towards him all day until new med student Neela Rasgotra answers a phone call for Carter. The message: Luka is dead. Carter decides to go back to the Congo to bring the body back. Abby pleads with him to stay, but he leaves anyway. Neela has a tough first day in the ER, earning Chen's ire after Pratt flirts with her. Gallant, now a full-fledged doctor, helps to show her the ropes. Romano returns from his medical leave. Susan is still seeing Chuck. The ER is being rennovated, causing Weaver to scream a lot. |
| 2 | 203 | The Lost | 2003-10-02 | 60 | Believing Luka is dead, Carter returns to the Congo. There, he learns about Luka's fate from Charles and Gillian, and begins his search for Luka's body. In flashbacks, we see Luka from the time Carter left 22 days earlier. Still at the Matenda clinic and under threat, Luka contracts malaria as he cares for his remaining patients. He, Patrique, Chance, and her mother are soon captured by the Mai Mai. With the help of Debbie, a Red Cross worker, Carter and Gillian find their way to where the bodies from Matenda are kept, but Luka's is not among them. They learn one man, a priest, is still alive, and discover it's Luka. As the flashbacks continue, we see that a cross given to Luka by Chance's mother along with Luka's prayers lead the Mai-Mai to believe he is a priest, which saves his life. Carter, Debbie and Gillian find Luka in a compound nearby, close to death. Gillian accompanies Luka on a plane home to Chicago. Carter decides to remain, giving Luka a letter to take to Abby. |
| 3 | 204 | Dear Abby | 2003-10-09 | 60 | New residents arrive at County, including 2nd year Nick "Coop" Cooper. Coop talks back to Romano and is nearly killed when Neela gives him too much epi during an asthma attack. Pratt and Chen's dinner is invaded by her parents. Chen later dumps him when he states his feelings about their relationship. Romano's hospital insurance doesn't cover a good prosthetic arm. Instead, he gets a hook. He has been trying to cut the budget by giving the nurses fewer shifts and filling the rest with temps. Most of the nurses stage a walk out and receive 90-day suspensions as a result. Abby and Lewis treat a girl whose parents don't want to tell her that she's dying. Fast Eddie and Corday do it in a car. Luka arrives at County and Gillian gives Abby her letter from Carter, in which he dumps her. Frank picks it up off the ground from next to a trash can and soon everybody knows. |
| 4 | 205 | Shifts Happen | 2003-10-23 | 60 | Pratt is left in charge of a busy night shift, with only Coop and a few med students to help. Both Neela and Pratt make mistakes with their patients. Abby is looking for a loan for a secret endeavor; she finally gives in and begs her ex-husband to co-sign. Romano gets his prosthetic arm. Abby visits Luka, and finds him in the middle of saying goodbye to Gillian. Corday and Dorset are still involved, although she wonders if it's too soon after Mark's death. |
| 5 | 206 | Out of Africa | 2003-10-30 | 60 | Luka's first day back in the ER is a busy one. While working out the details of his return with Weaver, he mentions that he'll be returning to the Congo in two months. Lewis treats an alcoholic mother who set herself on fire in front of her son, and an elderly architect who tried to commit suicide because he's going blind. Abby, back in med school, shows up in the ER as a surgical consult. New nurse Samantha "Sam" Taggart makes quite an impression. Dorset gets a revealing phone call while in surgery with Corday. |
| 6 | 207 | The Greater Good | 2003-11-06 | 60 | Since his return to County, Luka has become obsessed with treating and streeting patients as quickly as possible. He argues with Pratt over the treatment of a pregnant woman who doesn't want her premature baby to receive life-saving treatment, as well as with Romano, who wants more tests ordered on patients so that the hospital can make some money. Abby is still on her surgical rotation and Romano is still riding her hard. Coop flirts with Chen. Susan has been reading to Ben Hollander in her spare time and he seems to have developed a crush on her. Luka meets Sam's son Alex in the new JumboMart (which has replaced the fire-damaged Doc Magoo's). |
| 7 | 208 | Death and Taxes | 2003-11-13 | 60 | Lewis has a rough day: Chuck proposes having kids with her, she misses an appointment with an auditor, and Ben Hollander commits suicide. Pratt receives an unfavorable review from Romano and also treats a con who was raped in prison. Abby, on her ER rotation, agrees to study with Neela. Gallant makes a decision that results in the death of a young girl with leukemia. Sam's son Alex spends the day in the ER, following Luka around for most of it, ending with Luka X-raying his head. Chen gets a call from the Chinese embassy and heads for a plane as her vacationing parents were in an accident. Sam unscrews Romano's hand and Lewis locks it up for the rest of the shift. |
| 8 | 209 | Freefall | 2003-11-20 | 60 | A helicopter crashes on the roof, falling into the ambulance bay where it lands on Romano and causes a huge explosion. Pratt and Morris are pretty lucky: Romano had just fired Pratt and caught Morris smoking weed in the ambulance bay. Susan worries that Chuck was onboard, although it turns out he wasn't, even though he does have some internal injuries, which he will recover from. Abby daydreams about what Carter's up to in Africa. Luka enjoys Thanksgiving dinner with Sam and her son Alex. |
| 9 | 210 | Missing | 2003-12-04 | 60 | Gallant's sister is in town and Pratt hits it off with her. Corday is the only one that attends Romano's memorial service. Alex steals a severed finger and later goes missing, turning up at County to see Luka. Luka and Sam share a moment. Neela treats two Amish kids who were injured on a sojourn into the city. |
| 10 | 211 | Makemba | 2003-12-11 | 60 | Carter has been in the Congo for the last seven months, where he has developed a relationship with Makemba "Kem" Likasu, an AIDS-clinic worker six weeks pregnant with his child. Carter needs to return to Chicago to take care of his grandmother's estate, and he talks Kem into going with him to have the baby in the United States. |
| 11 | 212 | Touch and Go | 2004-01-08 | 60 | Carter is back in Chicago and has brought Kem with him. His return to the hospital is uneventful, although there is an awkward moment when Kem meets Abby. Sam gets called to Alex's school as it seems that he was suturing his own cut. She asks Abby whether the nurses' insurance covers family therapy. Gallant discovers that his sister has been getting it on with Pratt, although she later dumps him. Pratt accidentally breaks a patient's neck while doing an unsupervised intubation. Missing Valium is found in Weaver's labcoat, although it's implied that Morris took it. Luka informs Weaver that he's leaving for the Congo in two weeks. However, he later decides to stay in Chicago indefinitely. |
| 12 | 213 | NICU | 2004-01-15 | 60 | Abby and Neela spend 21 days on their NICU rotation. Parents of twins return to China with only their healthy son. Another couple spends 21 days in the NICU before finding out their son will die. Abby and Carter discuss his impending fatherhood. Weaver and Sandy have a baby boy. |
| 13 | 214 | Get Carter | 2004-02-05 | 60 | Kem accompanies Carter to work and manages to annoy about half the hospital over the course of the day. Weaver has used the money that Romano left to the hospital and unveils the Robert Romano Center for Gay, Lesbian, Bi and Transgendered Health Care. Gallant is doing a ride-along with Morales and Bardelli. Weaver offers Lewis the acting ER chief job, but Susan refuses because she's pregnant. Pratt is questioning his abilities as a doctor. Chen calls the ER to tell Pratt that her mom has died in China. Sam finds out about Luka's reputation as the ER bed hopper, but finds herself making out with him by the end of the day. |
| 14 | 215 | Impulse Control | 2004-02-12 | 60 | Sam treats a mother whose family was in a car accident and a 16-year-old pregnant girl whose boyfriend loaned her out to his friends. With Alex at a sleepover, she gets lonely and heads over to Luka's, where they consummate their relationship. Carter shows Kem the city and proposes they move into a townhouse he bought for them, but she leaves to go back to Africa for a while. A Human Resources consultant is sent to the ER to observe the staff. Morris chokes on a french fry and Sam performs the Heimlich on him. |
| 15 | 216 | Blood Relations | 2004-02-19 | 60 | An entire family suffering from carbon monoxide poisoning is brought to the ER. Claustrophobic Neela must spend a couple of hours in a hyperbaric chamber with the family's newborn baby. Carter misses Kem, who's been gone for a month now, so Jerry arranges a webcam chat for them. Luka and Sam have been keeping their relationship a secret from Alex, although he finds out and isn't too thrilled about it. After Sam suggests they take their relationship slower, Luka isn't too thrilled either. Dr. Lawson asks Elizabeth out. Sandy's mom brings Weaver's son Henry in. Chen returns from China: her dad needs 24 hour nursing care and she's having trouble getting adjusted to that idea. Susan and Chuck visit her dad and tell him about the pregnancy. |
| 16 | 217 | Forgive and Forget | 2004-02-26 | 60 | A vengeful patient steals a tank and heads for County. Gillian visits Luka, and Sam is none too happy about it. A 13-year-old boy comes in with chlamydia. Frank suffers a heart attack, and the staff sees a different side to him when his wife and daughter show up. Corday plays the dating game. |
| 17 | 218 | The Student | 2004-04-01 | 60 | Carter sticks up for Neela when the other attendings doubt her capabilities and future in the ER. Ironically, Neela caves under pressure and accidentally gives a patient the wrong medication, though no one finds out, as Gallant covers for her and takes the blame. Sam and Luka try to plan Alex's birthday party. Frank visits on his way to therapy. Chen's home nurse quits after Chen's dad behaves abusively. Chuck confronts a man who is a bit too interested in Susan's pregnancy. A flasher tangles twice with a tough group of Catholic school girls. |
| 18 | 219 | Where There's Smoke | 2004-04-08 | 60 | Sandy Lopez is critically injured after going into a fire in an abandoned warehouse. Kerry is devastated, even more so when Sandy's family won't let her see Henry. Susan and Risk Management interview everybody involved in last week's death. Gallant reveals that the Army is sending him to Iraq, and he and Neela share a bittersweet farewell. Sam is surprised by the arrival of Alex's dad. Neela and Abby get their board exam results. Corday discovers she's the new Head of Surgery. After she has contractions, Susan is put on bed rest for the rest of her pregnancy. |
| 19 | 220 | Just a Touch | 2004-04-22 | 60 | A patient accuses Pratt of inappropriate behavior during a breast exam. Sam is confused by her ex's attempts to win her back. Abby begins her psych rotation, while Neela moves on to the research lab. Chen's dad is admitted to the hospital. Weaver is granted custody of Henry for the weekend. Corday is uncomfortable when two men she is dating end up meeting. Abby discovers that Carter paid her med school tuition. |
| 20 | 221 | Abby Normal | 2004-04-29 | 60 | Still on her psych rotation, Abby treats a young mother having seizures caused by bad memories of losing a child eight years earlier. Weaver considers leaving town with Henry. Neela saves the life of one of her fellow researchers. Kem returns to Chicago, just in time for a Carter Foundation board meeting. Much to the chagrin of his father and other board members, Carter announces that the foundation's focus will be switching from arts and entertainment to medicine. Abby re-takes her board exams. |
| 21 | 222 | Midnight | 2004-05-06 | 60 | Carter notices that the baby is not kicking and rushes Kem to the ER. The med students graduate, with a slew of Neela's relatives coming to town for the ceremony. Steve continues his efforts to get Sam back. Pratt refuses to believe that a patient of his is in congestive heart failure. Weaver suggests to Abby that she will match at County, unless she fails her boards. Rachel Greene is in town, ostensibly to look at colleges. |
| 22 | 223 | Drive | 2004-05-13 | 60 | Good samaritan Luka stops to help a woman with a dead battery, and comes to her aid when she is hit by a reckless driver. Abby discovers that she passed her boards. Pratt is concerned about Chen when she comes to work with a black eye. Neela withdraws from her residency program at the University of Michigan, knowing that she can't be licensed without an internship. When Steve announces his intentions to stay in Chicago, Sam hurriedly leaves town despite Luka's attempts to stop her. The custody battle for Henry Lopez goes before a judge. While Pratt drives Elgin Gibbs home en route to dinner with Chen, the three are shot at by an irritated driver. |
Season 11
| Episode No. | No. Overall | Title | Airdate | Runtime | Summary |
| --- | --- | --- | --- | --- | --- |
| 1 | 224 | One for the Road | 2004-09-23 | 60 | Pratt's car crashes into the river. He, Chen, and Elgin are severely injured. Abby begins her internship at County, as do Ray Barnett and Howard Ritzke, while Neela returns to Chicago after giving hers up in Michigan. Alex and Sam crash at a motel, where Alex secretly places a collect call to Luka. Luka comes to find them and asks Sam to return to Chicago with him. The Lopez family gives Weaver full custody of Henry, and will take care of him while she is at work. Carter and Kem scatter their son's ashes, and Carter asks her to marry him. |
| 2 | 225 | Damaged | 2004-10-07 | 60 | A depressed Carter has difficulty coping in the wake of Kem's decision to leave the country. Luka invites Sam to move in with him. Neela's parents visit, confused by her decision to drop out of Michigan. The nurses freeze out Abby after a slip of the tongue to Haleh. Weaver advises Barnett to change his appearance. Abby treats a young woman kidnapped from her home country and forced into sexual slavery. |
| 3 | 226 | Try Carter | 2004-10-14 | 60 | Sporting a large scar on his head, Pratt is back at work, but ends up being sent home early. Neela spends the day looking for a job. The new OR attending declines to perform an illegal organ donation procedure between two HIV positive people, but Carter convinces Corday to do it. Abby irks Ray by ordering a drug test on one of his patients. Luka takes Alex to his soccer game, and Susan and her family pay a visit to the ER. |
| 4 | 227 | Fear | 2004-10-21 | 60 | A woman who threw her children out a third-floor window to escape their abusive father is discovered to have done it while going through Valium withdrawal. Susan becomes Chief of Emergency Medicine and learns what it's like to be in management. Plagued by his OCD, Howard abruptly quits his internship, leaving a slot open. Susan can't find anybody to fill it, then discovers Neela working across the street at the Jumbo Mart. Corday is in trouble after her illegal organ donation procedure, facing dismissal and the loss of her license to practice medicine. Weaver offers her a non-tenured position as a clinical instructor, and Corday must decide whether to accept the demotion. |
| 5 | 228 | An Intern's Guide to the Galaxy | 2004-11-04 | 60 | A day in the life of County's interns has Pratt ordering each doctor to discharge 25 patients by the end of their shift. Ray is quickly pushing people out the door, but may be doing so by not paying enough attention to his patients; he okays a man's organs for transplant without getting proper consent from the man's wife. Dubenko looks out for Abby when Ray rides all over her in a trauma. Neela is a little rusty on her first day back at the hospital. |
| 6 | 229 | Time of Death | 2004-11-11 | 60 | The final 44 minutes of alcoholic ex-con Charlie Metcalf's life plays out as Kovac, Pratt and Sam struggle to save his life. Charlie comes to the ER with a stomach ailment that quickly grows more serious. Slowly deteriorating, he confronts a series of doctors and specialists, and the realization that he is dying. As we learn his history, he tries to connect with his estranged son. Meanwhile, Kovac confronts Pratt about his attitude, and we see how each is touched by Charlie's story. |
| 7 | 230 | White Guy, Dark Hair | 2004-11-18 | 60 | Sam and Luka move in together. When a raped and badly beaten woman is brought into the ER, Sam wants to try a risky procedure to let the woman talk. The woman dies, however, and Luka covers for Sam. At Susan's one-month review, Weaver suggests that she be more of a leader. Susan schedules a JCAHO drill, which proves to frustrate the staff more than help them learn. Even after giving birth, a young girl insists that she's not pregnant. |
| 8 | 231 | A Shot in the Dark | 2004-12-02 | 60 | The 15-year-old son of a seriously wounded policeman is given the authority to decide the course of his father's treatment, and he turns to Ray for advice. Carter accompanies Wendall rock climbing. Luka begins to take a more active role in Alex's life after he's suspended for bringing a copy ofMaxim Magazineto school. An exhausted Chen returns to work, where Pratt finds her stealing potassium. |
| 9 | 232 | 'Twas the Night | 2004-12-09 | 60 | Christmas Eve finds Chen unable to locate someone to cover her shift. Because she needs to care for her dad, she quits. Pratt visits her house and tries to talk her out of euthanizing her dad, but she ends up doing it anyway. Carter and Wendall share an awkward kiss. New med student Jake and Abby treat a man with lupus and a family living in their car. Carter forces Ray to miss his plane. Morris's girlfriend visits. |
| 10 | 233 | Skin | 2005-01-13 | 60 | Abby faces a life and death struggle when she is abducted by two gang members that need her to aid their wounded friend. Back at the hospital, Susan is frustrated with her subordinates not listening to her, and faces the fact that she can't be everyone's friend and boss at the same time. Susan and Luka try to teach the residents to empathize with the patients, which turns out to be easier said then done. Ray treats a woman whose case is more complicated than it appears. |
| 11 | 234 | Only Connect | 2005-01-20 | 60 | It's Abby's first day back at work since her abduction, and it may be too soon for her to return. ER patient satisfaction scores are very low, so Susan enlists Luka to teach the residents how to communicate more effectively with their patients. Two teens, both suffering from gunshot wounds, are brought to the ER, and Neela fumbles badly when informing a family member of their relative's condition. Abby tells Neela that she needs to find a new living arrangement. Attorney Herb Spivak returns to the ER, trolling for clients. |
| 12 | 235 | The Providers | 2005-01-27 | 60 | A 16-year-old is brought in with renal failure after a kidney transplant, and Carter concludes that a new drug she was taking for her condition is the culprit. He creates a media uproar and a public relations nightmare for the hospital when he openly questions the safety of the drug, which happens to have been recommended by the girl's neurologist, George Henry, a former student of Carter's. Meanwhile, Neela's crush on Luka is resolved, and med student Jake reveals an increasing interest in Abby. |
| 13 | 236 | Middleman | 2005-02-03 | 60 | Pratt treats a young boy with a suspicious gash on his chest, but lets him leave before Wendall clears him. Susan works at getting multiple grants for the ER in order to better her chances at tenure. Kovac and Dubenko disagree on a patient's treatment. Jake switches the remainder of his shifts in an effort to date Abby. |
| 14 | 237 | Just As I Am | 2005-02-10 | 60 | Weaver is spending the day working in the ER when she meets her birth mother, who has disguised herself as a patient in order to meet Kerry. An evangelical Christian in town with her choir, she is deeply taken aback when she discovers that Kerry is gay. In the meantime, Jake and Abby have trouble hiding their relationship at work, Pratt warily hands a patient over to Jane, and Carter confronts a pair of Demerol junkies. |
| 15 | 238 | Alone in a Crowd | 2005-02-17 | 60 | Ellie Shore is a mother of three who has a stroke and cannot speak. While she is treated, we are inside her head, hearing her thoughts. Wendall dumps Carter on their three-month anniversary, since he's clearly still attached to Kem. Neela and Ray treat three kids with a suspicious father. Morris has applied for Chief Resident. Luka and Carter want Pratt for the job, but he's not interested. Dubenko wants to write up a case with Abby, but is he interested in taking her on a date instead? Luka and Sam discuss kids. |
| 16 | 239 | Here and There | 2005-02-24 | 60 | Gallant and Neela have been exchanging letters regularly. He struggles with the war he sees every day, while she is searching for her life's purpose. He enlists her help in getting a critically burned Iraqi girl lined up for surgery in Chicago and heads for the U.S. with 72 hours leave. |
| 17 | 240 | Back in the World | 2005-03-24 | 60 | Neela searches for Gallant when she discovers that he was at the hospital and didn't come see her. Eventually, he comes back and they spend the evening together. Alex's dad Steve shows up, but when Frank tells Luka that Steve is wanted in Colorado, Luka talks Steve out of leaving town with Alex. Carter feels he has invested money in a clinic that is more interested in glamour than medicine. Pratt hits on Olivia Evans, who works for an anti-violence organization called CeaseFire, and later winds up asking her for help with a patient. |
| 18 | 241 | Refusal of Care | 2005-04-21 | 60 | Susan, Sam, and Neela treat a woman who has tried to stop her son from being deported by going on a hunger strike. Pratt struggles to find a way to convince a woman with breast cancer to seek treatment. Abby treats two elderly sisters involved in a suspicious mugging. To Weaver's delight, Carter donates $150 million to the hospital's new venture, in exchange for naming rights. Morris spends the entire shift finishing up a report for Lewis. |
| 19 | 242 | Ruby Redux | 2005-04-28 | 60 | Jules Rubadoux, whose wife was a patient of Carter's nine years ago, comes into the ER with heart problems and wanting nothing to do with Carter, whom he feels is responsible for his wife's death. Anspaugh and Kayson advise Ruby to have surgery, but Abby tries to get him to consider the alternatives. In the end, Ruby allows Carter to tell him the truth about his chances. Pratt asks Olivia from Ceasefire out. When he shows up at her office to pick her up, he's ambushed into speaking at an anti-violence meeting. Susan meets with the tenure committee. Sam is in her own world all day, and buys a pregnancy test. Ray tries to stop the Chadwick sisters from leaving without having been seen by social services. Morris may end up becoming Chief Resident. |
| 20 | 243 | You Are Here | 2005-05-05 | 60 | Carter receives early tenure, at Susan's expense. Luka finds Sam's pregnancy test, and discovers that she's not expecting. Pratt's friend convinces him to attend an old friend's 30th birthday party. Ray thinks a 14-year-old is a drug seeker, but he's really the victim of molestation. Abby meets Jake's extended family at his niece's baptism. Morris is named the new Chief Resident. |
| 21 | 244 | Carter est Amoureux | 2005-05-12 | 60 | Carter flies to Paris to see Kem when he learns that her mother is in the hospital. In Chicago, Birdie and Rebecca are back in the ER. Neela, Abby and Ray all make rookie mistakes with various patients. In therapy, Sam announces that she doesn't think she and Luka should be together. Jake tries to find out where his relationship with Abby is heading. |
| 22 | 245 | The Show Must Go On | 2005-05-19 | 60 | Carter's last day at County General is marked by a surprise gathering and an 11-year-old patient he delivered as a medical student. Ray is at a party and must takes charge when a balcony collapses. With all of the attendings at Carter's party, the three interns manage the traumas until Luka arrives. Pratt briefly visits his father, without revealing their connection. Upset that Sam won't let him visit Steve, whom he does not know is in jail, Alex steals Sam's credit cards and hitches a ride out of town. |
Season 12
| Episode No. | No. Overall | Title | Airdate | Runtime | Summary |
| --- | --- | --- | --- | --- | --- |
| 1 | 246 | Cañon City | 2005-09-22 | 60 | Sam and Luka report Alex missing after he runs away to find his father. Acting on information from the police, they follow a lead to Iowa, then eventually head for Colorado. As they travel, they discuss their relationship, slowly realizing they have very little in common. With Alex safe, Sam tells him the truth about his father and takes him to see him. In the ER, Susan, Pratt, and the nurses evaluate Ray, Neela, and Abby's first days as R2s, while each of them struggles to manage patients, new interns, and their first attempts at teaching. |
| 2 | 247 | Nobody's Baby | 2005-09-29 | 60 | A baby's life is endangered when the surrogate mother refuses a C-section. The biological parents, Ray, and Dr. Coburn disagree over the surrogate mother's treatment. Abby makes a difficult diagnosis on a young boy with a rare illness. Pratt is reunited with his father and his family. Sam tells Luka she's moving out, and Luka discusses the move with Alex. |
| 3 | 248 | Man with No Name | 2005-10-06 | 60 | New nurse manager Eve Peyton causes a stir in the ER. Luka and Kerry treat a severely burned man. Abby helps a woman who might have breast cancer make a difficult decision, then makes a discovery about Dubenko. Sam and Luka find it difficult to work together. |
| 4 | 249 | Blame It on the Rain | 2005-10-13 | 60 | Luka treats a woman who awakens after a six-year coma. Kerry returns to the ER, and clashes with Luka over the treatment of a baby injured in a car crash, while Neela treats the mother, who may have caused the accident deliberately. Abby learns about Dr. Dubenko's condition, and we learn his first name. Eve continues to challenge the nursing staff. Jerry gets struck by lightning. |
| 5 | 250 | Wake Up | 2005-10-20 | 60 | There's a new attending in the house, Dr. Victor Clemente, and he has not made a great first impression. Clemente puts the residents through their paces, alienating Pratt and infuriating the R2s. Luka spends the day with recently awakened coma patient Blaire. As Luka struggles with whether or not to tell her about her accident, Blaire tries to make sense of her flashes of memories, resulting in a tragic event. In the ER, Luka and Clemente clash over her treatment, and Luka finally tells her what happened, possibly too late. Abby visits her cancer patient, leading her to get a baseline mammogram. Dr. Dubenko's surgery goes well, and Ray meets a new girl at a rock concert. |
| 6 | 251 | Dream House | 2005-11-03 | 60 | There's monkey business in the ER as Clemente, Abby and Neela treat an infant chimpanzee. Pratt has a painful failed attempt at reconciliation with his father. Eve promotes Sam, then forces her to be involved as she fires Haleh. Ray discovers Zoe has chlamydia, and is underage. A recovering Dubenko trails the staff via a two-way television hook-up. A boy and his father are injured in a construction accident. |
| 7 | 252 | The Human Shield | 2005-11-10 | 60 | A young girl is used as a "human shield" by her kidnapper, and both are wounded during a shoot-out with police. While Abby treats the girl, she is caught in the middle of a dispute between Clemente and Luka over the girl's care. Neela assists Luka, then Dubenko, with the kidnapper. Later, Luka and Clemente argue over style and practice, leading Luka to put his name in as a candidate for Chief of Emergency Medicine. Abby takes her anger, and need for comfort, to Luka. Gallant's leave is delayed, to Neela's dismay, and Ray gets his comeuppance from Zoe's father. |
| 8 | 253 | Two Ships | 2005-11-17 | 60 | For Neela, what begins as a routine ride-along with Gates and Zadro turns into a defining day when a commercial jet and a private plane crash over Chicago. As Clemente manages the trauma in the ER, Pratt joins Neela on-scene. Luka and Abby wake up together at Luka's, but the crash soon takes them back to work, where the tension between Luka and Clemente continues. As patients flood in, Sam recalls Haleh when extra nurses are needed, and earns Eve's approval. Luka and Abby care for a patient with severe facial injuries while Pratt struggles to save a patient with a heart injury. Ray's youthful friend returns and creates a nuisance. As the day ends, Luka and Abby talk, and awkwardly decide to stay "just friends," while Neela has a welcome, and overdue, visitor. |
| 9 | 254 | I Do | 2005-12-01 | 60 | Neela and Gallant make an impetuous decision. Weaver addresses the Kovac/Clemente rivalry for the position of Chief of Emergency Medicine, encouraging them to get along, which results in them competing to be agreeable. Morris takes a stand against Weaver regarding the best course of action during a trauma. Luka, Clemente and Sam try to convince a mother to accept treatment for her seriously ill son. Luka and Abby decide "just friends" isn't such a great idea after all. |
| 10 | 255 | All About Christmas Eve | 2005-12-08 | 60 | Kerry and Pratt treat a little girl hit by a stray bullet. Luka and Ray treat a woman with cancer who makes a difficult choice. Clemente's former flame shows up. Eve's extreme response to a rude patient forces Luka to bring in the nursing supervisor. Haleh auditions singers for the Christmas party. Sam discovers the impact Steve's imprisonment has had on Alex, and takes him to visit his father. Abby shares some big news with Luka. |
| 11 | 256 | If Not Now | 2006-01-05 | 60 | Abby struggles with the decision of whether or not to keep her baby. Luka and Neela advise a very religious 15-year-old about her pregnancy options. Kerry takes a fall on the ice and injures her hip. Ray's band is ready to move to the next level. Clemente gets a visit from two detectives. |
| 12 | 257 | Split Decisions | 2006-01-12 | 60 | With Luka eager to get home, Clemente AWOL and Kerry temporarily off her feet, Dubenko volunteers to cover the ER briefly, but quickly becomes involved with a septic patient and her husband, who is unwilling to accept she will not improve. He soon finds himself at odds with both the ER and ICU staff over an appropriate course of treatment. Abby's excitement over her pregnancy means no sleep for Luka, and they head out for a bit of early shopping, and some dressing-room fun. Neela gets surgery as an elective, but is shocked to learn that rather that finishing his training in the US, Michael plans to return to Iraq. Ray helps Zoe escape to live with her sister when she arrives in the ER after a beating by her father, and Pratt fakes a blood test to help Darnell avoid arrest. |
| 13 | 258 | Body and Soul | 2006-02-02 | 60 | James Woods guest stars as a Dr. Nate Lennox, a former professor of biochemistry who was Abby's early medical school mentor. Lennox, suffering from advanced ALS and now able to move only his eyes, is admitted with pneumonia. The progression of his disease is shown in reverse through a series of flashbacks. As Ray, Sam and Luka begin limited treatment under the proxy of his attendant, Abby believes Lennox has communicated different wishes, leading to a struggle to determine what course of action should be taken, and how long to fight the inevitable. |
| 14 | 259 | Quintessence of Dust | 2006-02-09 | 60 | An unexpected visitor puts Clemente in the middle of a domestic dispute, and things don't look good. As the police sort out events, Luka, Abby and Sam try to save the victim in the aftermath of a shooting. Luka and Abby await important news about the baby. Pratt finds himself the center of unexpected attention at a fundraising event. |
| 15 | 260 | Darfur | 2006-03-02 | 60 | ER revisits Dr. John Carter and reveals what he's been doing since his departure from County. Now in Darfur, Carter and colleague Dr. Dakarai work alongside relief workers to treat famine victims. Back in Chicago, Luka and Kerry differ over Clemente's next step, and Pratt and Neela treat a hit-and-run victim. |
| 16 | 261 | Out on a Limb | 2006-03-16 | 60 | Armand Assante guest stars as a patient who makes Sam an offer she might not be able to refuse. Luka must calm Abby's baby-related fears after an incident at the hospital places everyone at risk. Kerry makes a difficult choice, and Neela joins a support group. |
| 17 | 262 | Lost in America | 2006-03-23 | 60 | Oscar-nominated Iranian actress Shohreh Aghdashloo guests stars as a Turkish mother whose daughter is brought to the ER close to death following a knife attack. Luka and Abby must struggle both to keep her alive and to understand the reasons behind the attack. But when surgery is delayed, will Luka put his trust in a risky procedure that might save her life? Sam makes a life-altering decision, while Neela's first conference presentation doesn't go exactly as planned. Morris' children come to the ER to visit him. |
| 18 | 263 | Strange Bedfellows | 2006-03-30 | 60 | When Luka answers a call for help, he discovers not everyone is pleased. Will he honor his commitment, or ask a colleague to step in for him? Abby and Morris wrestle with the strange case of a car crash victim. Having made a change in her life, Sam finds herself enjoying a few new perks. Neela has unexpected visitors, with even more unexpected news. |
| 19 | 264 | No Place to Hide | 2006-04-27 | 60 | Pratt departs for Africa with attitude to spare but makes contact with harsh reality before the plane lands. Abby senses something is not what is seems when she treats a precocious 12-year-old and her grandmother. A prisoner is brought to the ER with what everyone thinks is a fake case of appendicitis. Morris is dressed, and ready, to impress, but Albright's not. It's time for Kerry to return to work and Clemente doesn't know when it's time to leave. |
| 20 | 265 | There Are No Angels Here | 2006-05-04 | 60 | Pratt gets to work in Darfur, but soon finds his eyes opened to the need all around him. Debbie attempts to persuade Dakarai to seek treatment for his illness. Carter, Pratt and Dakarai find themselves in the middle of the conflict when a man and his pregnant wife arrive at the camp needing treatment, with trouble not far behind. Events force Pratt and Dakarai to make a dangerous journey. |
| 21 | 266 | The Gallant Hero and the Tragic Victor | 2006-05-11 | 60 | Clemente's behavior grows more and more erratic, forcing Luka to take a stand. Pratt returns from Africa, and works with Luka, Abby, and Sam on the case of a father and two sons who appear to have been beaten by gang members, but soon, Pratt learns the real story. Morris and Albright throw off some sparks. Dubenko has good news for Neela, but two visitors bring her something different. |
| 22 | 267 | Twenty-One Guns | 2006-05-18 | 60 | A seemingly ordinary day with the usual collection of patients turns anything but when two prisoners intent on escape come to the ER for treatment. Aided by a conspirator posing as a patient, their desperate actions place a doctor in harm's way and force a nurse to become a tool in their plan. Soon, gunshots ring out, another doctor hits the floor, and a staff member's life is in jeopardy. |
Season 13
| Episode No. | No. Overall | Title | Airdate | Runtime | Summary |
| --- | --- | --- | --- | --- | --- |
| 1 | 268 | Bloodline | 2006-09-21 | 60 | In the minutes following last season's finale, multiple departments spring into action to deal with the aftermath of the shooting. A bound and intubated Luka and a bleeding Abby are found, but is it in time to save their baby? Meanwhile, the surgical team fights to repair Jerry's injuries. Steve and his partners, with a kidnapped Sam and Alex, flee north, but circumstances force deadly action. |
| 2 | 269 | Graduation Day | 2006-09-28 | 60 | As their infant son's fate hangs in the balance, Luka and Abby struggle to make the right decisions and keep the faith. Maggie arrives, determined to help. Luka's status seems uncertain as the hospital board considers a permanent solution to the Clemente affair. Sam returns, unsure of what the future holds for her. The ER struggles to get back to normal, as old staffers play new roles, and new personnel come on board. |
| 3 | 270 | Somebody to Love | 2006-10-05 | 60 | A closeted, older gay man with kidney failure comes to the ER. He must choose between his partner, a female impersonator, and reconnecting with his family. Legal troubles loom for Luka. Pratt and Kerry must adjust to new roles. It's the first day on the job for the medical students and interns, and Neela and Gates have a tough start. |
| 4 | 271 | Parenthood | 2006-10-12 | 60 | A grandfather and grandson are injured in a chainsaw accident, leaving Luka stuck upstairs with one of them in a difficult case. Pratt has his trial-by-fire when he has to handle the ER alone, juggling multiple traumas, teaching duties and a troublesome intern. Neela mentors a new med student, and lends a hand when Pratt makes a serious error. Abby enrolls in a "Mommy and Me" class, but it's not all fun and games. |
| 5 | 272 | Ames v. Kovac | 2006-10-19 | 60 | Award winning actor/director Forest Whitaker begins a six-episode arc as Curtis Ames, a carpenter who suffers a stroke under Luka's care and then sues him for malpractice. In the opener, Luka and Ames square off in court as each man's recollections of Ames's treatment are recounted via testimony and flashbacks. Meanwhile, Luka worries about the implications of the suit and the possible outcomes. Abby returns to work and must adjust to the dramatic changes in her life. An equipment shortage hampers Pratt, Abby, and Neela's treatment of a patient, leading them to attempt a risky procedure. Pratt's early morning trip to the barbershop results in a new awareness of community need. |
| 6 | 273 | Heart of the Matter | 2006-11-02 | 60 | Luka gets some important news, and at the end of the day, an unexpected visitor. A collision between a motorcycle and a car brings critical patients to the ER. Luka and Ray treat the motorcycle rider, and discover a condition his wife wants kept secret. Abby and Neela work on the driver of the car, but his surgery doesn't go well and his wife soon has troubles of her own. Pratt has a new lady in his life, and a new roommate, while Gates has a different kind of girl-trouble. The women of the ER take some time for stress relief. |
| 7 | 274 | Jigsaw | 2006-11-09 | 60 | A belligerent young man with flu symptoms presents a challenge to Morris and Sam when he refuses treatment. Luka and Abby's childcare emergency means balancing baby care with patient care in the ER until a nanny can be found, but the candidates prove less than satisfactory. Luka has an uneasy encounter with Curtis Ames at the hospital, and later Abby and Baby Joe have a "chance" encounter with Ames at the park. Pratt discovers a local church's risky drug exchange program. Neela and Gates square off at an M&M. |
| 8 | 275 | Reason to Believe | 2006-11-16 | 60 | Luka and Abby treat a man injured after driving drunk, but differ about what should be done when his wife appears to have been abused. Later, Luka receives an unsettling package and Abby meets an intriguing stranger. A group of street kids come to the ER when they think one has rabies, and find a guardian angel in blue. Pratt disappears from the ER for a community-related reason, and learns a surprising truth about a family member. Kerry's TV appearance becomes a real emergency. |
| 9 | 276 | Scoop and Run | 2006-11-23 | 60 | It's Thanksgiving in the ER, and everyone prepares for the festivities. Luka and Abby's shared feast is delayed when a medical evacuation flight to transfer an older patient puts Abby in the middle of a bus crash scene where she earns the respect of the flight crew. Luka shares concerns about a worrisome former patient with the police, who have doubts about what he thinks is happening. Pratt turns to Kerry after learning about Chaz, and Gates tries to charm Neela, but Meg adds a sour note |
| 10 | 277 | Tell Me No Secrets... | 2006-11-30 | 60 | Luka is startled when he spies Ames lurking outside his apartment building. The police can do nothing, so Luka decides to confront the problem himself. Pratt struggles to cope with his brother's "coming out." Luka and Gates treat a teenage girl found in front of her school, bleeding and apparently raped. As Abby and Neela try to figure out what happened, Luka must help the girl's mother cope with the assault. Abby's friend from Ike's returns. |
| 11 | 278 | City of Mercy | 2006-12-07 | 60 | Ames takes action that creates tension between Luka and Abby. Teller returns, sending Gates and Ray on a mission. Neela oversees an unusual kidney transplant case. Sam and Ben take a stand when a patient from Mercy Hospital ends up at County. Morris learns the true meaning of Christmas when he plays Santa to a special girl. |
| 12 | 279 | Breach of Trust | 2007-01-04 | 60 | Kerry gets a tempting job offer in Miami. Budget cuts force Luka to eliminate an attending position. As word gets around the ER that Kerry will be let go, emotions run high, and Kerry fights back. Pressured by the staff, an angry Abby confronts Luka. Pratt's efforts at community service backfire when a patient dies from the side effects of medication received at the clinic. Later, Pratt learns the case will be investigated, leading him confess his role to Luka so as to protect Hope. Gates's home life intrudes on the ER, affecting Neela. Morris's missing credit card has Sam concerned about Alex's role in the loss. |
| 13 | 280 | A House Divided | 2007-01-11 | 60 | Divisions abound in the ER in the aftermath of Luka's and Pratt's actions. A patient's call creates friction between Luka and Abby. A contentious family case leads Gates and Ray to differ over the treatment of one child, while Luka and Abby clash when she needs help with the other. An unauthorized phone call has serious implications for Pratt. Ben takes things to the next level with Sam, but she remains cautious. Ray wonders if he's lost his chance with Neela. |
| 14 | 281 | Murmurs of the Heart | 2007-02-01 | 60 | Luka tries to extricate Pratt from a legal mess while Abby, confronted by a vengeful Ames, tries to reach him. Later, Luka finds himself in a tense confrontation with Ames, and Abby must act to protect her family. Neela and Gates rush and unconscious Meg to the hospital. A blaze destroys Sam's new home, and she has her suspicions about how the fire started. |
| 15 | 282 | Dying Is Easy | 2007-02-08 | 60 | Morris becomes the man of the hour in a busy ER while Pratt must defend his actions, and accept the consequences. Luka faces the ER in the aftermath of the Ames incident. Abby and Sam treat a dying comedian who is unable to make his final appearance. Neela gets her big chance to assist on a double kidney transplant. Ray realizes all may not be lost, after all. Abby makes a surprising decision at the end of the day. |
| 16 | 283 | Crisis of Conscience | 2007-02-15 | 60 | Luka and Gates finds themselves at moral odds when treating a woman suffering liver failure. Abby cares for a couple with injuries resulting from an unusual ceremony as well as a fortune-teller with a prediction for her future. Neela prepares for another kidney transplant, but something seems amiss to her, leading to a confrontation with Dubenko. Ray treats the victim of an unusual fall, and Alex's troubles continue to intrude on Sam's work life. |
| 17 | 284 | From Here to Paternity | 2007-02-22 | 60 | A blizzard moves into Chicago, stranding a family in the snow. Pratt, Abby, Hope and Ray must struggle to save the family, and keep hope alive when they learn one member is still missing. Luka's got a problem intern in his sights, and he's not pleased. Later, a gang shooting challenges Luka and Pratt. Meanwhile, Luka and Abby begin making wedding plans, but is their engagement still a secret? Sam makes a difficult choice about Alex, and wonders if she's failed him. Neela discovers she's no longer Dubenko's favorite, and Gates has an unexpected, and unwelcome, visitor. |
| 18 | 285 | Photographs & Memories | 2007-04-12 | 60 | Luka, Abby, Morris, and the team treat the victims of a collision between a big-rig and a family car, including the wife of the truck driver and the son of the car's driver. Sam celebrates her birthday in the ER and meets a photographer who changes her outlook on life. Neela and Ray share some subtle signals. A medical student shadows Gates. Wedding plans continue as Luka and Abby try to decide where to be married and how to cope with a too-helpful Morris and Hope. |
| 19 | 286 | Family Business | 2007-04-19 | 60 | Luka treats a man with a failing heart, and later must make heartbreaking decisions concerning the man's Alzheimer's-stricken father. Language presents a challenge when Neela and Abby treat a good Samaritan. Meanwhile, Pratt tries to help Chaz make a new career choice, Gates has troubles with his own father, and Sam's got her hands full with a seminar on handling aggressive patients. |
| 20 | 287 | Lights Out | 2007-04-26 | 60 | In only 12 hours, a pressured Luka must coordinate the emergency closure of the ER, and the team rallies to make provisions for patients. Chaz is admitted to the ER, worrying Pratt, and Ray is challenged by a young patient. Sam renews her friendship with the photographer Diana, while Gates faces new problems on the father front. At day's end, as the lights go out, Luka makes a pivotal decision about his future. |
| 21 | 288 | I Don't | 2007-05-03 | 60 | Luka's carefully arranged formal dinner for the ER staff gives Abby the surprise of a lifetime when she discovers the real reason for the evening. Luka finds himself dealing with Abby's reaction, but love prevails, and in the end, events come off as planned. As the celebration continues, Pratt plays an important role with a bit of panache, Morris and Hope find themselves with an opportunity they can't resist, and Neela finds herself the center of all manner of unexpected attention. |
| 22 | 289 | Sea Change | 2007-05-10 | 60 | Dr. Kevin Moretti, an ICU specialist bent on change, joins the ER team. Change comes elsewhere as Luka and Abby adjust to being husband and wife, Pratt tries to be a new man to his lady friend, Morris and Hope take things to the next level, and Ray goes missing. Later on, Luka gets a troubling phone call. |
| 23 | 290 | The Honeymoon Is Over | 2007-05-17 | 60 | Luka postpones his honeymoon, leaving Abby, Joe and the ER behind to begin a different journey. Meanwhile, it's Moretti's first day as Chief of Emergency Medicine, and everyone feels the effects of his style, especially Pratt and Morris. Neela learns of Ray's fate, then joins an anti-war rally and finds herself in a dangerous situation. Gates faces a crisis on the home front. |
Season 14
| Episode No. | No. Overall | Title | Airdate | Runtime | Summary |
| --- | --- | --- | --- | --- | --- |
| 1 | 291 | The War Comes Home | 2007-09-27 | 60 | Moretti's first day is challenging as the ER is inundated with casualties from the peace rally - including Neela. Dubenko faces a crisis in surgery. Abby, Pratt and Morris conspire about how to deal with a shared problem. A new intern arrives unexpectedly, and Gates is reassigned. |
| 2 | 292 | In a Different Light | 2007-10-04 | 60 | Moretti makes his presence felt as he implements changes in the way patients are seen. Abby and Dubenko differ on how to proceed when a patient comes in with a bullet in him needed as evidence. Pratt complains to Anspaugh about the new Chief. Neela is released from the hospital. Abby has passport woes, and also struggles with the changes being made by Moretti. Hope prepares for a new mission, one Morris is not too happy about. Gates helps, and is helped by, a child prodigy in the ICU. Sam, Chuny and Dawn go "speed dating." |
| 3 | 293 | Officer Down | 2007-10-11 | 60 | Two wounded police auxiliary officers present challenges in the ER. A recovering Neela settles in at Abby's and offers to help with Joe. Pratt and Bettina consider their relationship. Gates tries to get a patient on a drug trial. Morris receives a phone call that leaves him preoccupied and shaken. |
| 4 | 294 | Gravity | 2007-10-18 | 60 | A patient's appreciative mother offers the ER staff free makeovers, with some interesting results. A new desk clerk is introduced. It's a bad day for Abby, missing the still-absent Luka and unable to reach him by phone when Joe is brought to the ER after a fall. Elsewhere, the day puts family first as Morris cares for a frightened child and Pratt defends his brother. Neela returns to work, and Moretti returns from a conference. |
| 5 | 295 | Under the Influence | 2007-10-25 | 60 | Morris is missing Hope and having trouble with thoughts of straying. Neela gets an intern and must find the best way to mentor him. Gates is given another chance in the ER, and quickly clashes with Kayson on a diagnosis. Abby hears from Luka and learns that his absence will be extended another week. Coburn tries to help a resistant Abby. |
| 6 | 296 | The Test | 2007-11-01 | 60 | Abby and Moretti clash over how best to evaluate the interns. Morris and Pratt take over the lounge to do some last minute studying for the Boards. Neela asks them to assist her intern with a personal matter. Joshua comes back to the hospital in respiratory failure and Gates treats him. Sam is puzzled by a teen patient's changing symptoms and abrasive behavior. Moretti's son shows up for an unexpected visit. A new attending arrives at the ER. Abby continues to wrestle with her alcohol problem and it's consequences. |
| 7 | 297 | Blackout | 2007-11-08 | 60 | A power outage strikes on an unusually hot day, bringing nursing home patients suffering from hyperthermia to the ER. Abby and Pratt disagree about diagnostic tests for a fussy baby. Morris and Pratt get their board results, and the ER staff celebrates at Ike's. Moretti and Abby's interactions intensify, and Abby finds herself at a dark and frightening crossroads. |
| 8 | 298 | Coming Home | 2007-11-15 | 60 | Abby's attitude begins to affect and alienate the staff. Luka returns from Croatia a day early. Neela's intern makes her proud when he deftly handles a critical situation. Tony and Julia's tryst is interrupted when Sarah needs rescuing. |
| 9 | 299 | Skye's the Limit | 2007-11-29 | 60 | The staff must deal with changes in the ER when Anspaugh makes an unpopular decision. Abby has old demons to fight, distancing her from friends and family. A patient's racist son makes a deadly mistake. Two doctors secretly become involved. Gates has some adjusting to do when Sarah returns to Chicago. Luka gets bad news from Croatia. |
| 10 | 300 | 300 Patients | 2007-12-06 | 60 | ER's 300th episode finds Luka and Abby hurriedly preparing to travel to Croatia after Luka's father passes away. Luka confronts Abby about the estrangement between them, and she eventually reaches out and asks for his help. A man rushes to the ER when his wife is seriously injured in a car accident, and finds someone very unexpected there with her. Julia holds a service to bless the ER and remember the patients that have been lost through the years. |
| 11 | 301 | Status Quo | 2008-01-03 | 60 | After being passed over for ER Chief, Pratt makes plans to leave County and go to a hospital that will appreciate his talents and take him more seriously. A woman comes in with a severely injured ankle and a terrible secret, and Sam finds herself closely identifying with her. A former ER staff member rushes in to be with her son, who was brought in after a fall during gym class. Neela's cousin is in town, and Morris and Harold vie for her attention. |
| 12 | 302 | Believe the Unseen | 2008-01-10 | 60 | Harold seems to have won over Neela's cousin. After hammering out the details with County's administration, Abby is cleared to return to work. A fire sends two foster kids and a firefighter to the ER. After treating one of the children, Abby suspects the little girl is suffering from a degenerative eye disorder. At the end of the day Abby decides to come clean with her colleagues about where she's been since Luka's father passed away. |
| 13 | 303 | Atonement | 2008-01-17 | 60 | The ortho docs face off in a hockey game against the trauma docs, who have enlisted the aid of a ringer. Bettina wants to take her relationship with Pratt to the next level, but Pratt is hesitant. Gates and Sam disagree over how to treat a young patient. Julia's attempt to provide spiritual guidance to a prison doctor and help ease his conscience leaves her devastated. |
| 14 | 304 | Owner of a Broken Heart | 2008-04-10 | 60 | Pratt and a new doctor on the scene disagree on how to teach the interns. Gates treats a young woman with serious heart problems. Abby heads to Croatia, and ponders whether and how to tell Luka about her unfortunate choices. Sam discovers that Julia has moved on in more ways than one. |
| 15 | 305 | ...As the Day She Was Born | 2008-04-17 | 60 | Neela, worn out after her final ortho shift, has to stay on duty when a scheduling mistake has her surgical trauma shift starting immediately. Sarah's grandparents are in town, and Hank is taken to the ER after collapsing during an outing. Gates tries to convey to Sam that his feelings for her are serious. Pratt and Sam treat a father who shows signs of having been physically abused by his son. |
| 16 | 306 | Truth Will Out | 2008-04-24 | 60 | Kovac is in Chicago looking for hospice-care work. Neela's aorta surgery has caused an infection in her patient. Abby treats a teen who has been beaten up. Brenner continues to cause problems for the ER staff. |
| 17 | 307 | Under Pressure | 2008-05-01 | 60 | There's been a jewelry robbery in town, and Neela finds out that one of her patients might have had something to do with it. Pratt makes an effort to save his relationship with Bettina, and Abby worries about her marriage, sensing that Luka may have given up on it. |
| 18 | 308 | Tandem Repeats | 2008-05-08 | 60 | Neela's aortic rupture patient is in need of yet another follow up surgery, and they are starting to take a toll on her. Morris talks with a shrink about his experience with the jewelery thieves. Abby needs to make a tough decision when a new opportunity is presented to her. |
| 19 | 309 | The Chicago Way | 2008-05-15 | 60 | When a drunk patient is admitted to the ER, his actions endanger everyone at County. Pratt is still pursuing his dreams of becoming Chief of the ER, and Gates is worried about his future with Sam. Luka unexpectedly runs into Dr. Moretti. |
Season 15
| Episode No. | No. Overall | Title | Airdate | Runtime | Summary |
| --- | --- | --- | --- | --- | --- |
| 1 | 310 | Life After Death | 2008-09-25 | 60 | The 15th and final season of ER begins with the devastating repercussions of the ambulance explosion. As Morris and Neela do everything they can to save a wounded colleague, Abby treats a young girl injured during the blast. |
| 2 | 311 | Another Thursday at County | 2008-10-09 | 60 | Everyone in the ER is trying to cope with the loss of their colleague. The staff feels defensive toward the new Chief and her tough disposition. Gates and the new interns treat a bio terrorist, who has a lethal secret that endangers them all. Neela makes a great effort to get Dubenko back on the surgery staff, and gets help from an unexpected souce. |
| 3 | 312 | The Book of Abby | 2008-10-16 | 60 | When a gunshot wound victim arrives, the new chief and Abby butt heads on how to treat the patient. Abby comes to Sam's defense when she goes before a nurses disciplinary board. |
| 4 | 313 | Parental Guidance | 2008-10-23 | 60 | When a thirteen-year-old gymnast is brought into the hospital after having supposedly fallen off a wall, Dr. Banfield and Dr. Gates must sort out whether abuse is involved. |
| 5 | 314 | Haunted | 2008-10-30 | 60 | Patients include an 18-year-old who was stabbed with a fork at his school, and a man shot by a cop at a Halloween party. Meanwhile Sam is annoyed by Gates and Daria. |
| 6 | 315 | Oh, Brother | 2008-11-06 | 60 | COURTNEY B. VANCE guest stars in an episode when everybody seems to know best. Both Morris and Neela have authority issues with Dr. Banfield and Gates upsets Sam. |
| 7 | 316 | Heal Thyself | 2008-11-13 | 60 | Trying to rescue a three-year-old girl from drowning in a nearby lake, Banfield is reminded of her own experience at County with Dr. Greene (ANTHONY EDWARDS) caring for her son. |
| 8 | 317 | Age of Innocence | 2008-11-20 | 60 | A woman who broke her leg while trying to escape a house fire is brought in with her husband. The husband, Mr. Lotery did not let the paramedics to check him over. Then his brother-in-law arrives, saying that he predicted that something like the house fire would happen - it was actually an arson. Mr. Lotery's brother-in-law becomes aggressive and accuses him of being a pervert, specifically a pedophile. Mr. Lotery denies the accusations. He was sued but found not guilty. When Mr. Lotery is waiting for his wife who's in line for X-ray, he has the chance to calm down a ... |
| 9 | 318 | Let It Snow | 2008-12-04 | 60 | As a snowstorm hits Chicago, Sam's son Alex crashes a car and ends up in critical condition in the ER. Neela gives a deposition in the malpractice suit against her. Dr. Morris and Dr. Banfield are both at a medical conference in Omaha, and when the snow cancels all flights out they share a memorable and surprising evening. |
| 10 | 319 | The High Holiday | 2008-12-11 | 60 | The Last One Before Christmas Break. The one in which Frank and Drs. Sanchez and Wade accidentally get cake with cannabis in it. The one with the Christmas party. Archie's cousin brings Archie's dead father's storage container to the ER bay. An injured pregnant Latino woman is brought in. There is something wrong with her baby. Plus, the Immigration Office wants to deport her. How's it end? It's Christmas - what do you think? |
| 11 | 320 | Separation Anxiety | 2009-01-08 | 60 | When a drug deal goes bad, two brothers sustain serious injuries and are brought to the ER. Tensions continue between Gates and Sam, coming to a head when Tony is the last to know Alex is about to be released from the hospital. Neela has to tell a young girl with sickle cell anemia that she must have an operation, and the case leads her to consider specializing in pediatric surgery. A feisty patient takes Morris into her confidence. Banfield ponders her choices about expanding her family. |
| 12 | 321 | Dream Runner | 2009-01-15 | 60 | Neela has recurring dreams about trying to save a girl with sickle cell anemia. In them she also goes to an attending interview and sees an old colleague, has conversations with Ray, welcomes Brenner back from Australia, and assists Gates and Banfield in trying to save a "dream runner" who jumped out of a window during his sleep. |
| 13 | 322 | Love Is a Battlefield | 2009-01-22 | 60 | A girl who was hit by a car while driving a bicycle is treated in the ER. When her boyfriend turns up it turns out it may not have been an accident. While a lottery has made millionaires of several nearby convenience store workers, Dr. Banfield and her husband are at the fertilization clinic hoping for their one in a million chance. And as an older woman is brought in assisted by her on-and-off husband, three love stories continue in the ER: Dr. Morris meets policewoman Diaz again, Sam discovers that Tony has been seeing Daria, and Neela plays it cool with the ... |
| 14 | 323 | A Long, Strange Trip | 2009-02-05 | 60 | Gates and Morris tend to an elderly man who was assaulted on the street. Sam's sister shows up unexpectedly. Brenner and Dubenko clash while treating a mother thought to have late stage cancer. Dr. Morgenstern returns to the ER to assist a former mentor who is seriously ill. |
| 15 | 324 | The Family Man | 2009-02-12 | 60 | A car accident in the ambulance bay injures a woman with a young child and leaves the mother in need of surgery with a significant recovery time. Brenner has difficulty finding a family member to care for the daughter. Gates treats an elderly patient who refuses treatment because he's afraid his condition will prolong an inevitable death. Morris impresses Claudia and her family. Neela tells Brenner about her job offer from North Carolina. |
| 16 | 325 | The Beginning of the End | 2009-02-19 | 60 | Valentine's Day in the ER finds Neela spellbound by Brenner. Determined to have a baby, Banfield comes up with a plan but has difficulty getting her husband on board. Neela performs surgery on a young girl's mother. Dr. Carter surprises the staff with a visit to the ER. Gates treats a strange patient who may have ingested a toxin while hunting for mushrooms. |
| 17 | 326 | T-Minus-6 | 2009-02-26 | 60 | BThe Banfields explore their options with an adoption agency. Carter holds his own in spite of the procedural and technological advances made to emergency medicine since he's been gone. Brenner has concerns about Lucy's foster family. Morris treats a couple who takes his advice a little too far. Sam gets quite the shock when her mother comes into the ER. Neela makes a decision about her future. Banfield discovers Carter's secret. |
| 18 | 327 | What We Do | 2009-03-05 | 60 | A camera crew shooting footage for a documentary interviews members of the ER staff. Detective Claudia Diaz is brought in, critically injured with gunshot wounds. Neela laments the lack of communication between her and Brenner. Sam struggles to reconcile with her mother. Carter's condition worsens quite suddenly. |
| 19 | 328 | Old Times | 2009-03-12 | 60 | A girl drops off a sick baby at the ER and then leaves; Carter may get a kidney transplant; Gates and Daria care for an elderly woman with multiple sclerosis; Neela and Sam are in Seattle to transport a heart for Joanie Moore, while Doug and Carol are concerned that the donor's grandmother might not consent. |
| 20 | 329 | Shifting Equilibrium | 2009-03-19 | 60 | Neela proves her worth as attending material when she clashes with Dubenko on how to proceed with two different surgical cases. Brenner gains a deep insight into his painful childhood. |
| 21 | 330 | I Feel Good | 2009-03-26 | 60 | The ER doctors and nurses help out at Camp Del Corazon, a camp for kids who have had open-heart surgery, working alongside the camp counselor (guest star TOM ARNOLD). |
| 22 | 331 | And in the End | 2009-04-02 | 60 | ER ends its 15 year run with a two hour episode. Gates works on a young teen suffering from alcohol poisoning after playing a drinking game. Old friends come show their support when a new medical facility for the underprivileged is opened. Sam receives a special gift for her birthday. Carter and a new intern try to save a mother in labor with twins. |
Series Cast
| | | | |
| --- | --- | --- | --- |
| | Noah Wyle | as Dr. John Carter | |
| | Laura Innes | as Dr. Kerry Weaver | |
| | Maura Tierney | as Dr. Abby Lockhart | |
| | Goran Višnjić | as Dr. Luka Kovac | |
| | Anthony Edwards | as Dr. Mark Greene | |
| | Eriq La Salle | as Dr. Peter Benton | |
| | Alex Kingston | as Dr. Elizabeth Corday | |
| | Sherry Stringfield | as Dr. Susan Lewis | |
| | Ming-Na Wen | as Dr. Jing-Mei "Deb" Chen | |
| | Parminder Nagra | as Dr. Neela Rasgotra | |
| | George Clooney | as Dr. Douglas "Doug" Ross | |
| | Scott Grimes | as Dr. Archie Morris | |
| | John Stamos | as Dr. Tony Gates | |
| | Linda Cardellini | as Nurse Samantha Taggart | |
| | David Lyons | as Dr. Simon Brenner | |
| | Julianna Margulies | as Nurse Carol Hathaway | |
| | Mekhi Phifer | as Dr. Gregory Pratt | |
| | Paul McCrane | as Dr. Robert Romano | |
| | Michael Michele | as Dr. Cleo Finch | |
| | Erik Palladino | as Dr. Dave Malucci | |
| | Maria Bello | as Dr. Anna Del Amico | |
| | Sharif Atkins | as Dr. Michael Gallant | |
| | Shane West | as Dr. Ray Barnett | |
| | Gloria Reuben | as P.A. Jeanie Boulet | |
| | Angela Bassett | as Dr. Cate Banfield | |
| | Kellie Martin | as Lucy Knight | |
Series Crew
| | Position | Name |
| --- | --- | --- |
| | Executive Producer | Steven Spielberg |
| | Executive Producer | Neal Baer |
| | Co-Executive Producer | R. Scott Gemmill |
| | Supervising Producer | R. Scott Gemmill |
| | Consulting Producer | Jonathan Kaplan |
| | Co-Executive Producer | Dee Johnson |
| | Supervising Producer | Dee Johnson |
| | Co-Executive Producer | Mimi Leder |
| | Co-Producer | David Zabel |
| | Co-Producer | Joe Sachs |
| | Supervising Producer | Joe Sachs |
| | Co-Executive Producer | Janine Sherman Barrois |
| | Co-Producer | Virgil Williams |
| | Co-Executive Producer | Robert Nathan |
| | Executive Producer | John Wells |
| | Associate Producer | Michael Hissrich |
| | Consulting Producer | Christopher Chulack |
| | Executive Producer | Christopher Chulack |
| | Co-Producer | Lisa Zwerling |
| | Executive Producer | Carol Flint |
| | Creator | Michael Crichton |
| | Executive Producer | Michael Crichton |
| | Co-Executive Producer | Lydia Woodward |
| | Executive Producer | Lydia Woodward |
| | Executive Producer | Jack Orman |
| | Co-Producer | Penny Adams |
| | Co-Producer | Tommy Burns |
| | Co-Producer | Mike Salamunovich |
| | Co-Producer | Wendy Spence |
| | Co-Producer | Yahlin Chang |
| | Associate Producer | Teresa Salamunovich |
| | Associate Producer | Vicki Voltarel |
Related News
TVMaze