Matt LeBlanc stars as Matt LeBlanc in Episodes, the hilarious comedy series about remaking a comedy series. When husband and wife writing team Sean and Beverly set out to reproduce their British TV hit for an American network, all of their worst fears come true as Hollywood lives up to its reputation for absurdity. Not only does the network cast Matt LeBlanc in the starring role, but Matt takes the lead in deviously twisting their beloved series into a terrible cliché, while testing the couple's marriage with diversions and temptations.
Series Overview
Rating
imDb Rating: 7.8 (31,674 Votes)
Metascore: N/A
Plot
A couple of British TV producers move to Hollywood to export their most popular series, and find it is not what they expected.
Details
Rated: TV-MA
Released: 09 Jan 2011
Runtime: 30 min
Genre: Comedy
Director: N/A
Writer: David Crane, Jeffrey Klarik
Actors: Matt LeBlanc, Stephen Mangan, Tamsin Greig, John Pankow
Language: English
Country: UK, USA
Awards: Won 1 Golden Globe. Another 1 win & 21 nominations.
Total Seasons: 5
Previous Episode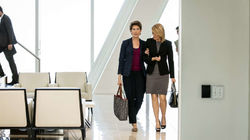 Episode 507
Episode 5x7; Oct 08, 2017
Sean and Beverly learn that Matt - offering no explanation - has passed on the new show they created for him. Now they must figure out what lies ahead for their lives and careers without Matt. Carol continues to pursue her lawsuit against Helen and the network. But an encounter at her deposition may take her life in an entirely unexpected direction.
Previous Episodes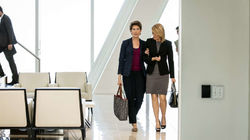 5x7: Episode 507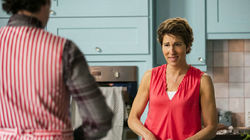 5x6: Episode 506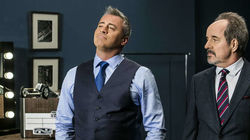 5x5: Episode 505


5x4: Episode 504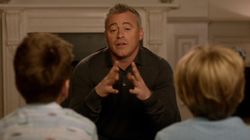 5x3: Episode 503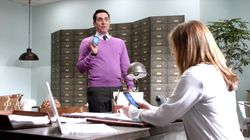 5x2: Episode 502


5x1: Episode 501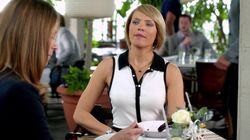 4x9: Episode 409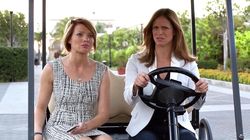 4x8: Episode 408

View All Episodes
Cast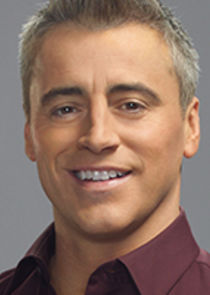 Matt LeBlanc as Matt LeBlanc
Stephen Mangan as Sean Lincoln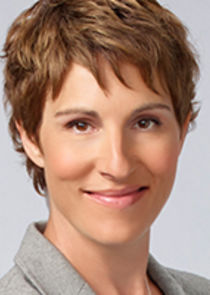 Tamsin Greig as Beverly Lincoln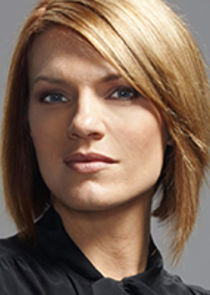 Kathleen Rose Perkins as Carol Rance
John Pankow as Merc Lapidus
Mircea Monroe as Morning Randolph
View Full Cast
Skip to:
Season 1
| Episode No. | No. Overall | Title | Airdate | Runtime | Summary |
| --- | --- | --- | --- | --- | --- |
| 1 | 1 | Episode 101 | 2011-01-09 | 30 | A comedy about married British-TV producers who sell their hit series to American television. In the series opener, they arrive in Hollywood to discover the network honcho wants to replace their choice of leading man, a classically trained English actor, with a "huge star, hysterically funny" and an American audience favorite. |
| 2 | 2 | Episode 102 | 2011-01-16 | 30 | Sean and Beverly are guests at an elegant dinner party at Merc's house, where Sean is flattered by a silver-tongued Matt. Meanwhile, Matt flirts with Beverly, who realizes that being on the star's good side is far better than being his enemy. |
| 3 | 3 | Episode 103 | 2011-01-23 | 30 | Beverly feels left out of the budding "bromance" between Sean and Matt, especially after the guys bond over a day trip to Las Vegas. |
| 4 | 4 | Episode 104 | 2011-01-30 | 30 | Beverly and Sean steal away a drunken Matt from a dive bar outside of L.A., where they hope to shield him from the paparazzi. They wind up bonding during an overnight road trip that takes them to Matt's ex-wife's house, where a number of revelations comes to the fore. |
| 5 | 5 | Episode 105 | 2011-02-06 | 30 | Sean appears to be infatuated with the beautiful actress co-starring on the series, and things take an interesting turn when Matt invites the two of them to a charity benefit. Elsewhere, Beverly and Carol share some pot and commiserate about the men in their lives. |
| 6 | 6 | Episode 106 | 2011-02-13 | 30 | Beverly suspects Sean is having an affair with Morning, so she decides to leave him and return to London, but on her way to the airport she runs into Matt, which results in a slight speed bump in her plan. |
| 7 | 7 | Episode 107 | 2011-02-20 | 30 | In the season finale, the pilot for "Pucks!" wraps and a disappointed Sean and Beverly prepare to return to London, but Sean gets a whiff of scandal when he stops at Matt's to say his farewells. |
Season 2
| Episode No. | No. Overall | Title | Airdate | Runtime | Summary |
| --- | --- | --- | --- | --- | --- |
| 1 | 8 | Episode 201 | 2012-07-01 | 30 | In the series 2 premiere, "Pucks!" scores big ratings, meaning that the separated Sean and Beverly—and star Matt who had a fling with her—must find a way to coexist and continue working together. Meanwhile, Morning has a very special birthday present for Sean. |
| 2 | 9 | Episode 202 | 2012-07-08 | 30 | Matt tries to make amends with Sean by buying him a fancy convertible; Matt and Jamie contemplate another romantic assignation. |
| 3 | 10 | Episode 203 | 2012-07-15 | 30 | The death of Merc's father triggers a debate among Sean, Beverly and Matt about the best way to express one's condolences. At the funeral, Carol's jealousy toward Jamie intensifies. |
| 4 | 11 | Episode 204 | 2012-07-22 | 30 | The latest research shows that "Pucks!" is taking a ratings hit. But the good news is that viewers are responding favourably to the young cast, necessitating some rewrites to upcoming scripts. |
| 5 | 12 | Episode 205 | 2012-07-29 | 30 | Matt's stalker adds Sean as a Facebook friend and is able to track down the two of them at a restaurant; a travel agent's mistakes put a crimp in both Merc's and Jamie's getaway plans. Meanwhile, Sean and Beverly discover that Morning has been the victim of a botched plastic-surgery procedure. |
| 6 | 13 | Episode 206 | 2012-08-05 | 30 | Merc has a double request of Matt: land one of his former "Friends" co-stars for a guest appearance on "Pucks!"; and deliver a speech at a testimonial dinner for Merc. Meanwhile, Sean and Beverly have a boozy bonding moment while writing the "Man of the Year" salute that Matt is expected to give. |
| 7 | 14 | Episode 207 | 2012-08-12 | 30 | The network forces Sean and Beverly to deal with a weighty issue: confronting Matt about some extra pounds he's put on. Later, Beverly goes on a blind date with Morning's brother. |
| 8 | 15 | Episode 208 | 2012-08-19 | 30 | Merc's career is in jeopardy when it's discovered that he once passed on a show that became a hit on another network. Meanwhile, Matt has an intimate encounter with his stalker; and Sean is upset to learn about Beverly's second date. |
| 9 | 16 | Episode 209 | 2012-08-26 | 30 | In the Season 2 finale, Merc threatens to leave Jamie for Carol when he discovers that his wife and Matt had an affair; and Sean is devastated when Beverly turns up at an awards dinner with a date. |
Season 3
| Episode No. | No. Overall | Title | Airdate | Runtime | Summary |
| --- | --- | --- | --- | --- | --- |
| 1 | 17 | Episode 301 | 2014-01-12 | 30 | Season 3 begins with Matt fighting for custody of his children and trying to convince his ex-wife to forgive him for sleeping with his stalker. Meanwhile, Sean and Beverly get back together but soon discover that old wounds don't heal so easily, especially when new secrets are revealed about their time apart. At the network, Carol's ambitions are dealt a cruel blow. |
| 2 | 18 | Episode 302 | 2014-01-19 | 30 | Matt continues to fight for custody of his kids, but getting a DUI with them in the car makes the situation more difficult. Meanwhile, Sean learns that Beverly spent the night with ruggedly handsome Rob; and Carol falls under the spell of her charismatic new boss. |
| 3 | 19 | Episode 303 | 2014-01-26 | 30 | Matt tries to get Sean and Beverly to kill him off on "Pucks," so he can pursue an exciting career opportunity. Meanwhile, Sean and Beverly try to reignite a romantic spark in their relationship; and Castor struggles with plunging ratings and his dire mental state. |
| 4 | 20 | Episode 304 | 2014-02-02 | 30 | Matt's career takes an unexpected and unwelcome turn when he goes to appear on "The Tonight Show." Meanwhile, Merc pitches new shows to Carol. |
| 5 | 21 | Episode 305 | 2014-02-09 | 30 | The future of "Pucks!" is in jeopardy as the network hosts its annual party for the press. Meanwhile, Sean and Beverly visit a sex therapist; and Merc Lapidus steals all of his blind ex-wife's artwork, but Matt comes to her rescue. |
| 6 | 22 | Episode 306 | 2014-02-16 | 30 | "Pucks!" is pulled from the schedule, even though it is not officially cancelled, and everyone reacts in different ways. Sean goes into denial, while Beverly mentally starts packing her bags. As for Matt, he finds solace in the arms of a 19-year-old fan. |
| 7 | 23 | Episode 307 | 2014-02-23 | 30 | Beverly prepares to return to England, while Sean hangs onto hopes of keeping his Hollywood dream alive. Meanwhile, Matt is crushed to learn that his former stalker is no longer obsessed with him; and Carol is equally despondent when her dreams for a future with Castor are dashed. |
| 8 | 24 | Episode 308 | 2014-03-09 | 30 | Everyone becomes focused on what they will do next when filming on "Pucks!" comes to an end. |
| 9 | 25 | Episode 309 | 2014-03-16 | 30 | Series 3 concludes with Matt learning that NBC expects him to audition for the lead in a new drama pilot. Meanwhile, Beverly struggles to keep Sean on course and return to London when interest in "The Opposite of Us" intensifies. |
Season 4
| Episode No. | No. Overall | Title | Airdate | Runtime | Summary |
| --- | --- | --- | --- | --- | --- |
| 1 | 26 | Episode 401 | 2015-01-11 | 30 | Season 4 begins with Matt getting some disturbing news about his finances. Meanwhile, Carol lobbies to run the network; and Sean and Beverly are dragged back to Hollywood from London to make six more episodes of "Pucks!" |
| 2 | 27 | Episode 402 | 2015-01-18 | 30 | Matt scrambles to solve his financial woes; several networks compete for Sean and Beverly's new show; Carol tries to mend fences with a woman whose husband she slept with. |
| 3 | 28 | Episode 403 | 2015-01-25 | 30 | Sean's former writing partner turns up to wreak havoc; Merc's career is given a new lease on life; Matt and Carol find romance in the most unexpected places. |
| 4 | 29 | Episode 404 | 2015-02-01 | 30 | Sean's former writing partner tightens the screws on Sean and Beverly; Carol throws herself into a new and unexpected romance; Matt finds what he believes is the answer to his disastrous love life and his financial woes. |
| 5 | 30 | Episode 405 | 2015-02-08 | 30 | Sean and Beverly are forced to consider a writing partnership with Tim. |
| 6 | 31 | Episode 406 | 2015-02-15 | 30 | Matt is forced to spend a day at the hospital when his father undergoes heart surgery. |
| 7 | 32 | Episode 407 | 2015-03-01 | 30 | Sean gets his feelings hurt when Matt doesn't display any interest in his new show; Carol tries to slow down the pace of her new relationship with Helen. |
| 8 | 33 | Episode 408 | 2015-03-08 | 30 | Beverly and Carol are forced to hide their friendship from an increasingly jealous Helen. Meanwhile, Matt struggles with the decision of whether to sell his beach house or accept a job as a game show host. |
| 9 | 34 | Episode 409 | 2015-03-15 | 30 | Season 4 ends with Beverly and Carol struggling to hide their friendship from Helen. Meanwhile, it's show time for "The Box." |
Season 5
| Episode No. | No. Overall | Title | Airdate | Runtime | Summary |
| --- | --- | --- | --- | --- | --- |
| 1 | 35 | Episode 501 | 2017-08-20 | 30 | Matt's game show "The Box" is now a runaway hit. Unfortunately for Matt, success also means having daily contact with his producer, Merc Lapidus. Sean and Beverly are forced to work for Sean's loathsome ex-partner Tim after Helen puts him in charge of their new show. Unable to find another job, Carol goes into a dope and real estate show induced tailspin. So Beverly brings her bagels. |
| 2 | 36 | Episode 502 | 2017-08-27 | 30 | Matt's tryst with Danika goes viral - and no amount of damage control can contain it. Matt tries to take matters into his own hands by calling Elliot Salad, the head of the network, to plead his case but ends up getting more than he bargained for. Meanwhile, life goes on for the rest of the world. Sean and Beverly endure a disastrous casting session with Tim. And Carol gets stoned with her maid. |
| 3 | 37 | Episode 503 | 2017-09-10 | 30 | Matt leverages his newfound celebrity to get a new series guaranty from the network. Convinced that his best chance for success lies with Sean and Beverly, he tries to woo the reluctant Brits away from Tim. A large stuffed gorilla is involved. After weeks curled up on the sofa, Carol hits rock bottom - but finds solace in the most unlikely of places. |
| 4 | 38 | Episode 504 | 2017-09-17 | 30 | Back on the hiking trail for the first time in months, Carol confesses to Beverly her newfound happiness with Merc. Appalled, Beverly nevertheless agrees to support her - until she discovers that Merc has recently become engaged. To Morning Randolph! Matt takes Sean and Beverly to his ranch for a working weekend to try and come up with a new series. Gunplay ensues. And a wild boar. |
| 5 | 39 | Episode 505 | 2017-09-24 | 30 | Carol reveals that she's pregnant and, even more significant, planning on keeping the baby - forcing Beverly to finally tell her the truth about Merc and Morning. Meanwhile, in the midst of Matt, Sean and Beverly struggling to come up with an idea for a new show, Matt's father drops dead - thrusting Matt (and a reluctant Sean and Beverly) into the enormous hassle of dealing with his remains. |
| 6 | 40 | Episode 506 | 2017-10-01 | 30 | Sean and Beverly find themselves in an ugly dispute with Matt when he demands a writing credit on their new show. Neither side is willing to give in. After all, they came up with the premise - but he bought the pads and pens! Carol decides to leave television, move home to Michigan and raise Merc's child on her own. What will she do for money? Sue Helen and the network for sexual harassment. |
| 7 | 41 | Episode 507 | 2017-10-08 | 30 | Sean and Beverly learn that Matt - offering no explanation - has passed on the new show they created for him. Now they must figure out what lies ahead for their lives and careers without Matt. Carol continues to pursue her lawsuit against Helen and the network. But an encounter at her deposition may take her life in an entirely unexpected direction. |
Series Cast
| | | | |
| --- | --- | --- | --- |
| | Matt LeBlanc | as Matt LeBlanc | |
| | Stephen Mangan | as Sean Lincoln | |
| | Tamsin Greig | as Beverly Lincoln | |
| | Kathleen Rose Perkins | as Carol Rance | |
| | John Pankow | as Merc Lapidus | |
| | Mircea Monroe | as Morning Randolph | |
Series Crew
| | Position | Name |
| --- | --- | --- |
| | Creator | David Crane |
| | Executive Producer | David Crane |
| | Creator | Jeffrey Klarik |
| | Executive Producer | Jeffrey Klarik |
| | Executive Producer | Jimmy Mulville |
| | Co-Producer | Pat Lees |
Related News
TVMaze