Filmed in a semi-documentary style, Squad 51 takes on life-or-death challenges.
Series Overview
Rating
imDb Rating: 7.8 (3,539 Votes)
Metascore: N/A
Plot
The crew of Los Angeles County Fire Department Station 51, particularly the paramedic team, and Rampart Hospital respond to emergencies in their operating area.
Details
Rated: TV-G
Released: 15 Jan 1972
Runtime: 60 min
Genre: Action, Adventure, Comedy, Drama
Director: N/A
Writer: Robert A. Cinader, Harold Jack Bloom
Actors: Randolph Mantooth, Kevin Tighe, Julie London, Bobby Troup
Language: English
Country: USA
Awards: N/A
Total Seasons: 7
Previous Episode
All Night Long
Episode 6x24; May 28, 1977
Johnny tries to create his own TV game show. The firemen (in the field) assist an elderly musician experiencing heart trouble, Dixie explains to Lt. Crockett about the patient's diagnosis (in the hospital). Then, an auto accident with three injuries caused by running a stop sign, and a tightrope walker gets stuck between two buildings.
Previous Episodes 6x24: All Night Long 6x23: Limelight 6x22: Hypochondri-Cap 6x21: Upward and Onward 6x20: Isolation 6x19: The Boat 6x18: Firehouse Quintet 6x17: Bottom Line 6x16: Family Ties

View All Episodes
Cast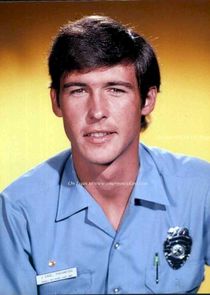 Randolph Mantooth as Fireman John Gage
Kevin Tighe as Fireman Roy DeSoto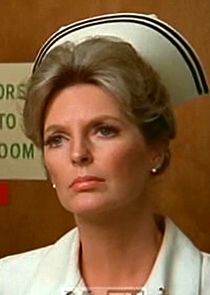 Julie London as Dixie McCall, R.N.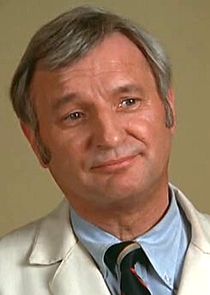 Bobby Troup as Joe Early, M.D., F.A.C.S.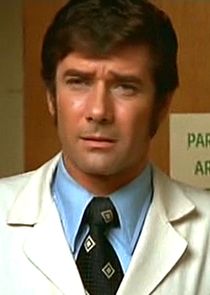 Robert Fuller as Kelly Brackett, M.D., F.A.C.S.
View Full Cast
Skip to:
Season 1
| Episode No. | No. Overall | Title | Airdate | Runtime | Summary |
| --- | --- | --- | --- | --- | --- |
| 1 | 1 | Mascot | 1972-01-22 | 60 | A woman involved in a car accident is concerned about her dog, so John promises Dixie and Roy to take care of it. When John and Roy treat a man with chest pains, they also have to deal with his drunk party guests. They later fly out to a remote area to rescue an injured hunter who fell off a cliff. Before Dixie talks to a lady, one of her dear friends, whose man has diabetes, she encourages both an orderly and hospital security to find her. |
| 2 | 2 | Botulism | 1972-01-29 | 60 | John plots his revenge after being the repeated target of practical jokes. Dixie is worried about a student nurse, whose performances are affected by Dr. Brackett's personality. A man breaks his back falling off a tower. A woman fakes an illness. Early's stethoscope becomes lodged in his ear. A man brought into the hospital from a movie set is the first indication of an outbreak of botulism, where Dr. Brackett suspects this. Roy and John rescue a boy trapped in a collapsed building. |
| 3 | 3 | Cook's Tour | 1972-02-12 | 60 | Roy worries that the other Station 51 personnel will not like his cooking. Dixie congratulates Johnny, who delivers a cyanotic baby. A boy gets his hand stuck in a vase; prior to Nurse Sharon Walters, a kltuzy student nurse finds a pack of ice to give to Dr. Early for the boy to use, Dixie cautions her about running in the hospital, prior to taking an errand. Also, a man repairing a washer gets an electric shock, and a man is trapped on a crane. |
| 4 | 4 | Brushfire | 1972-02-19 | 60 | Station 51 is called up to fight an out-of-control brushfire. An elderly woman breaks her ankle, a man is injured by a horse stampede, a looter is injured in a motorcycle accident, a boy breaks his arm and loses his dog, and a firefighter is trapped and injured under a fallen tree. The out-of-control brushfire also threatens the house of a pregnant woman in labor, who cannot be moved. |
| 5 | 5 | Dealer's Wild | 1972-02-26 | 60 | Because John keeps losing at cards and being stuck with doing the dishes at the station, he creates his own card game. Off-duty, Dr. Brackett and Dixie spend time to unwind, who also meditate on the people that want to die rather than live, and the people that want to live rather than die. Roy talks down a boy in a plane after the pilot (his father) has a heart attack. The paramedics respond to an attempted suicide, an overturned truck and a teenage overdose victim. Drs. Brackett, Early and Morton, even Dixie, all take care of a husband who is suffering from a severe hemorrhage |
| 6 | 6 | Nurses Wild | 1972-03-04 | 60 | Sparks fly between John and a student nurse. A store owner shoots an armed robber and is filled with remorse, a dog delays the rescue of an unconscious woman, a man is bitten by a Black Widow spider, Dr. Early deals with a man suffering from delirium tremens, and a man is injured at a chemical plant and trapped on some pipes. Dr. Brackett and Dixie deal with a tough man suffering from chest pains. Dixie and Dr. Morton assume an unconscious hippie is on drugs. |
| 7 | 7 | Publicity Hound | 1972-03-11 | 60 | John is envious of the publicity given to another paramedic. John later becomes seasick after he and Roy have rescued a man in ship's rigging. A powerful tycoon threatens to take Dr. Brackett to court because of the tycoon's son's diagnosis; however, with his and Dixie's help, Dr. Early eventually successfully calms the tycoon down. Dixie takes care of an already taken lady, whom John was going to see. The paramedics rescue a horse from a ditch and a child stuck in a well. |
| 8 | 8 | Weird Wednesday | 1972-03-18 | 60 | John comments on how weird things were going to happen on his shift, and he is proven right as they have to rescue a parachutist stuck in a tree. Also on that weird Wednesday, an obese man collapses while jogging; after an 80-year-old woman sprains her ankle while dancing at her birthday party, the guests go to the hospital to resume the fun; a man cannot stop hiccuping; a boy tries to freeze himself to preserve his body; a female golfer is bitten by a rattlesnake; a prostitute brings her john in after he suffers a heart attack; and finally, Gage and DeSoto rescue a drunk driver, during which Gage is injured. A seaman in pain shows up at Rampart, but speaks no English. |
| 9 | 9 | Dilemma | 1972-03-25 | 60 | John and Roy gets stuck in an elevator, in-between floors, and then the brake drum fails; inside, a woman suffers a heart attack. Nurse Walters admires Dr. Brackett, when he sets her off, much to her pleasing him, when he's around, therefore, Dixie diagnoses her medical student with Bracketitis. A firefighter enthusiast has a crush on John, who wants to get rid of her. At the junkyard, John and Roy takes care of an injured man. An industrial accident takes place at a railroad yard. Thanks to Dixie's encouragement, and before Nurse Walters smiles in front of both her and Brackett, they all take care of a man with a pulmonary embolism. |
| 10 | 10 | Hang-up | 1972-04-08 | 60 | Johnny watches an episode of Adam-12, however, the call has been interrupted when he and Roy must head to the guard at a building, where a jewel thief has become stuck in the ductwork. Johnny also didn't have a choice other than to explain to Dixie about missing an episode of that show. Two men involved in a fight, Drs. Brackett and Early stopped them, Dixie protects Dr. Brackett, who treats a surfer by ruining his cast, before he takes care of a woman with a neurological disorder. Dixie is tired of all the nonsense happening in the hospital or taking advantage of anybody's emergencies, someplace else. Radioactivity impedes the rescue of a lab worker. |
| 11 | 11 | Crash | 1972-04-15 | 60 | Before Dr. Brackett takes care of a football player, who tackles too hard, John and Roy rescues him, before they take care of a burglar that is suffering from a heart attack. John asks Roy to apologize for calling his partner, "some kind of nut." Realizing she is dying, except for the real problem is north of the neck, both the man and a woman asks Dixie and Dr. Early for help. A child, who swallowed pentobarbital, who's being brought in at Rampart, by a babysitter, and that Dixie talks to her about this situation. John and Roy both rescue the occupants of a light plane that had crashed in a tree. |
Season 2
| Episode No. | No. Overall | Title | Airdate | Runtime | Summary |
| --- | --- | --- | --- | --- | --- |
| 1 | 12 | Decision a.k.a. Problem | 1972-09-16 | 60 | John and Roy rescue a man whose engine fell on him, however, when the radio in the ambulance is broken, Roy treats him without medical authorization. Later, when the patient dies from his injuries (not from Roy's actions), his doctor excoriates Roy, and the entire paramedic program, which disgusts Dr. Brackett and Dixie, especially after a doctor dies from a heart attack despite, all their efforts, and Roy considers quitting Squad 51, Dixie chokes down of Roy's decision. |
| 2 | 13 | Kids | 1972-09-23 | 60 | A stray dog wanders into the station; the station personnel name him Boot, but Boot promptly takes a dislike to John. Later, Roy and John rescue a boy trapped in a hole; examination of the boy leads the doctors to determine the boy has a history of child abuse. A girl runs to Dixie telling her she is giving an airplane to a boy, then Dixie also asks the girl if her best friend hurt himself falling down the hole. The girl says he did not, to which the boy says she is lying. Dr. Brackett's efforts to save the boy from his abusive life fail in the legal system–and lead to tragic results. Other rescues include a boy whose head was stuck in a basement window, Dr. Early freeing a boy's hand from his father's sport steering wheel, and the firefighters rescuing an injured hiker from a rapidly spreading brush fire with help from Boot, who "adopts" a different fire station. |
| 3 | 14 | Show Biz | 1972-09-30 | 60 | Johnny is excited about a photo shoot involving female models. A country doctor helps aid a man trapped under a tractor when Rampart is out of radio range, then himself becomes a patient when he suffers a heart attack. Other rescues include a man drowning in a swimming pool and two stuntmen trapped in a waterfall at a movie studio. A woman is distraught about running over and killing a young girl; when her father shows up bullying Ms. McCall's nurses demanding to see the woman, Dr. Early informs him that the woman died of a brain hemorrhage. |
| 4 | 15 | Virus | 1972-10-07 | 60 | A woman returning from Asia with a monkey also brought back a highly contagious virus that kills a firefighter and sickens Dr. Brackett, later Johnny too is stricken during a rescue of a man having a heart attack on a scaffold, of whom the rescue fails. But the woman is not as sickened and her traveling partner appears to have immunity to the disease. As two professionals are fighting, Dixie talks to the wife, whose husband is (of course) dying. While Dixie, Dr. Early, and Roy treat Johnny, Nurse Walters and Dr. Early treat Dr. Brackett; his conjecture about the woman's immunity (which he makes before he himself is sickened) proves to be crucial to finding the treatment for the virus. The firefighters also rescue a boy with Ménière's syndrome, from a treehouse. |
| 5 | 16 | Peace Pipe | 1972-10-14 | 60 | A drunk driver rams into a car, trapping a little girl inside, and the doctors are concerned the girl may have brain damage, which leads Dixie (before Dr. Brackett), into explaining her parents about that disability, as well as paralysis, if surgery is successful. Firefighter Chester B. "Chet" Kelly pesters John about his Native American Heritage. The paramedics have to rescue a man on a scaffold while a sniper is pinning them down. Other rescues include a boy getting his hand stuck in a gumball machine, a woman whose extremely tight girdle is causing breathing problems, and a fire caused by a workman mixing fuel into water lines. |
| 6 | 17 | Saddled | 1972-10-21 | 60 | Dixie injures her toe, thus lead to her making fun of Drs. Brackett and Early. John decides to do some saddle shopping in preparation for trying for the rodeo. Roy and John aid a girl injured in the explosion of a soda bottle. When Roy cites the owner of a business for an improperly installed gas heater, the owner scoffs at the fireman until they have to return when the heater explodes, injuring the owner. Other rescues include a boy lapsing into a coma after falling from a tree–later found to be suffering from the ITP blood disorder, and saving several children and a nun from a bus crash. |
| 7 | 18 | Fuzz Lady | 1972-11-04 | 60 | Dixie finds out that several items from Rampart are missing, esp. Johnny's jacket, that he has fallen in love with a female sheriff, who helps catch a mugger with Roy. Dixie, Johnny and Roy were all responsible for Dr. Morton's cocky attitude, as Dr. Brackett has a conversation with him regarding this. The paramedics rescue an elderly man from his burning house, assist a grandfather who was injured by a model rocket, and rescue a boat thief trapped on a crane. Boot the dog returns to Station 51, but with the same negative attitude toward Gage. |
| 8 | 19 | Trainee | 1972-11-11 | 60 | A paramedic trainee (who was a former medic in Vietnam) doesn't know how to follow instructions from both John and Roy. Dixie confronts their trainee about competing with real doctors and nurses, as well as the hotshot paramedics. The men also help stop a purse-snatching, aid an injured man who fell down a cliff, assist with an overdose victim, and a man who had an insulin reaction. |
| 9 | 20 | Women | 1972-11-25 | 60 | A young female reporter arrives at Squad 51, to cover the rescues and severely hates the prejudice situation around her that Johnny, most of the firefighters and other male doctors would recognize about chauvinism. This is where Dixie recognizes most of the rude personality from Johnny, from the reporter. The journalist also observes the team save a trapped man under stuck under live power lines, a man trapped in a sofa-bed, another man whose arm is stuck in a garbage disposal, and another man trapped in a bombed building, from which Roy has to rescue an injured Johnny before the building explodes. The doctors treat a boy poisoned by wild hemlock and a girl addicted to drugs. After a nurse fails to follow Dr. Brackett's instructions, he vehemently fires her, who brought that up to Dixie, hearing from him about mistakes that kill people, which leads her into calming Dr. Brackett down. |
| 10 | 21 | Dinner Date | 1972-12-02 | 60 | Roy tries to set John up, with his wife's cousin. An epileptic woman nearly hits a child when he rides out between two parked cars; the ensuing emotional trauma throws her into a mild seizure. A man shoots his son-in-law when he discovers his daughter was married and pregnant without his knowledge. Drug and alcohol addictions rear their heads in four cases: A woman suffering from gangrene in her hand, an alcoholic who collapsed at his home in a hepatic coma, a girl poisoned by taking pills laced with sodium hydroxide (who subsequently dies), and a man suffering from tetanus. Other rescues include an obese man whose pacemaker has failed and freeing an asthmatic child whose has gotten an arm stuck in a swimming pool drain, with the help of Dixie, Dr. Early, John and Roy, while in the hospital. |
| 11 | 22 | Musical Mania | 1972-12-09 | 60 | John takes up bagpipes, then trombone, and finally guitar after Kelly jokes with him about playing the squad's horn. John and Roy treat a gardener suffering from tetanus, a driver of an ice cream truck trapped after a wreck, a girl who has overdosed on barbiturates, and later dies, and a pilot of a glider who crashed, and they also free a man trapped under his house. Dixie and Dr. Early talk to a couple whose son is suffering from lead poisoning, later found to be also suffering from deprivation dwarfism, and the father refuses to treat his son with experimental growth hormones. |
| 12 | 23 | Helpful | 1972-12-16 | 60 | When Roy and his wife, Joanne, have a fight, John helps them out, which makes the situation worse. During the rescue of a man whose car is hanging over a bridge, the erratic instructions and behavior of a new doctor, Dr. Varner concern Dixie. Dr. Varner later catches an atrial myxoma, that Drs. Early and Brackett had both missed, but she then is found asleep in her car, and Dixie learns the reason for her behavior. The firefighters assist a man who had fallen off a roof trying to get his dog down (then they rescue the dog), and two children lost in a rapidly flooding storm drain. |
| 13 | 24 | Drivers | 1973-01-06 | 60 | John complains about drivers failing to yield to the squad when their lights are on, so he writes the Chief who employs a deputy to monitor driver behavior. A college quarterback suffers from muscle cramps affecting his back which sidelines him from a big weekend game, Roy and John teach a CPR class to a group of senior citizens, then learn that their former paramedic instructor has died from cardiac arrest. The firefighters rescue a boy stuck upside down in a tree, and assist people trapped in a large fire at a hotel, complicated by a cardiac victim on the third floor. |
| 14 | 25 | School Days | 1973-01-13 | 60 | John and Roy are breaking in a new trainee who lacks self-confidence in tight situations, including assisting an elderly man who was injured by a falling bookcase, an ambulance broadsided by a car, a boy injured in a chemistry lab accident at his home, a sleeping man with a "snake" on his chest, and a man injured and trapped in a junkyard. A man says to Dixie that the boy's mother was separating; she asks them to find his mother. Dixie talks to the mother, whose own son is suffering from brain hemorrhage. Doctors treat a baseball player beaned in a game while not wearing a batting helmet. |
| 15 | 26 | The Professor | 1973-02-03 | 60 | A professor working with the Secret Service is experiencing symptoms of schizophrenia, and Dr. Brackett resents the interference of the government agents in the professor's care, where the professor's wife talks to Dixie, whose husband was brought over to the hospital for a physical examination. (The professor proves to have had MAO inhibitors prescribed to treat depression that had stricken him, but his physician had neglected to give him or his household staff proper dietary instructions.) Roy has an admirer calling him everywhere, despite Johnny saying, to both Dixie and Dr. Early, his partner has no "charisma," and needles him relentlessly about it. Between the phone calls, the paramedics assist a plane crash victim, deliver a premature baby, and help prevent a suicidal man from jumping off a building under construction. |
| 16 | 27 | Syndrome | 1973-02-10 | 60 | Roy complains of a "tickle" in his throat, but dismisses John's suspicions that it is tonsillitis, noting that he had had his tonsils removed. A famous actor and former flame of Dixie's, is admitted to Rampart with chest pain, later suspected to be related to excessive MSG consumption, while his producer clamors for him to be released to finish filming his TV show. While Dr. Early deals with a hypochondriac, Boot the dog has surgery to remove a tick. The firefighters assist two kids stuck on top of a gas tank, several girls injured in a rough lacrosse game, and a fire at Olive View Hospital (damaged in the 1971 San Fernando earthquake) set by an arsonist that trapped four people results in Kelly being injured and taken to the hospital; there he is roomed with DeSoto, whose tonsils had, much to his consternation, grown back-and become tonsillitic as well, which had forced him to undergo another operation to have these regenerated tonsils removed. |
| 17 | 28 | Honest | 1973-02-17 | 60 | A gas explosion injures a newlywed couple, because the wife had lied to the husband about his cigars, and this leads Johnny on a crusade to be honest in any situation. A boy is brought into Rampart choking to death for no apparent reason; Dr. Morton's brutal honesty about the situation sends the boy's mother into hysterics, which leads Dixie and Johnny into calming her; a boy is critically injured diving off a roof; Johnny and Roy rescue a family of three from a burning house; and Dixie and Dr. Early treat a man who "might" be having a heart attack because his father had died from one at the same age. Kelly lies to Johnny about a woman that keeps calling for him. |
| 18 | 29 | Seance | 1973-02-24 | 60 | A woman calls the squad continuously, because she's aware that bad things happen to her husband are the reasons of her recently deceased sister, who later suffers a seizure. Dr. Brackett and Dixie treat a young man who took unprescribed tranquilizers, while John and Roy under a pile of heavy cartons and a driver caught up in his car underwater. |
| 19 | 30 | Boot | 1973-03-03 | 60 | The paramedics are concerned about their dog, Boot, who isn't eating, who discusses the staff at Rampart, about their mascot. Part of that problem is Kelly has been yelling at their dog, who observes the temperature from Drs. Brackett and Morton, from Dixie. A woman who got her hair caught up in a mixer, is being helped by John and Roy, where her hand got stuck in a bowl, and catches her stove on fire while making dinner; a woman trapped in her car under a gas truck; and an explosion at a Rampart Hospital lab endangers the workers and important records stored there. |
| 20 | 31 | Rip-Off | 1973-03-10 | 60 | Roy and John are accused of stealing $500 from a prominent TV personality they were treating for a cardiac condition, and the ensuing police investigation really unnerves the paramedics. A car crash results in the delivery of a premature baby and the baby's father being blinded; his wife tries to give him hope that his blindness is only temporary. The firefighters rescue two men involved an airport accident involving liquid oxygen, which could cause an explosion. |
| 21 | 32 | Audit | 1973-04-07 | 60 | John is not happy when he learns the IRS is about to audit him. A con man appears at Rampart, after being bumped on the head. He refuses John's and Roy's help, who urgently wants to see a doctor. When the patient disappears in his room, Dr. Brackett admittingly tells Dixie, he didn't move him. When John and Roy got a baby out of a hot and locked car, an angry mother was upset at their interference. A hippie woman who's having a child, is suffering from dyspnea, who was brought into Rampart, where Dr. Brackett and Dixie detect her rheumatic fever that left her with a deformed heart valve. The firefighters save a man trapped in a collapsed building under construction, and the man wants Roy to amputate his leg, before the rest of the building falls. |
Season 3
| Episode No. | No. Overall | Title | Airdate | Runtime | Summary |
| --- | --- | --- | --- | --- | --- |
| 1 | 33 | Frequency | 1973-09-22 | 60 | Johnny's policeman friend is brought over at Rampart, who later dies of a car accident, when another Squad was busy speaking to another person on the bio phone with a heart case, leading Roy to find if the delay can matter, later. Doctors treat a child, who's an alcoholic. Johnny and Roy assist in treating opposing members of a bike gang, after a bloody beaten fight, with the encouragement of Dr. Brackett and Dixie. Other rescues include that of a man who welded himself inside his own kinetic art sculpture, and a father and son trapped in a building collapse at a construction site. |
| 2 | 34 | The Old Engine | 1973-09-29 | 60 | Station 51 gets their new fire engine, which gets put to use during a junkyard fire. While there, Roy and John buy an older engine they had found there. The paramedics try to help a woman strung out on LSD and have to chase her down to the top of a building when she flees. The base station at Rampart is upgraded with a new transmitter and radio for better management of Squad traffic. Dr. Brackett and Dixie both treat a gunshot victim, who later undergoes surgery, and wants to walk out immediately afterwards. Meanwhile, the paramedics treat a politician suffering from a heart attack, and the station responds to a warehouse fire. |
| 3 | 35 | Alley Cat | 1973-10-06 | 60 | John discovers that he will be a father–to kittens, when a pregnant stray cat appears on his bed, and Boot the dog is not happy about the cat being there. The paramedics rescue a family involved in a plane crash; the father dies, the mother and young daughter are injured; and a grizzled junk dealer who got his foot stuck in a bear trap. A stage actress is suffering from tachycardia, after getting a bad review of her performance; Dr. Brackett takes care of her, while Dixie talks to her husband. The firefighters assist a child sickened by a gas leak at a school and rescue a man involved in a boating accident. |
| 4 | 36 | An English Visitor | 1973-10-13 | 60 | A paramedic from England (who proves to be a hero, and one who had been wounded in the line of duty at that) rides with Roy and John to observe the paramedic program at work, and is present during a fire caused by a molotov cocktail thrown at a policeman, helping a wild-west performer with an injured finger, a traffic accident involving a car loaded with marijuana, and a man trapped in a construction site. During this last rescue, John nearly falls off a scaffold, and the visitor saves his life. A rock singer, who is brought into Rampart, in a diabetic coma complicated by pneumonia, and her manager is more concerned with the money lost than her well being, complicated by a nurse with a bad attitude impacting the patients, leading Dixie to observe a complaint, from the nurse not respecting Dr. Early. |
| 5 | 37 | Heavyweight | 1973-10-20 | 60 | Johnny injures his shoulder during a rescue of a pregnant woman in labor. When her baby is born with a cleft palate, she is determined to give him up for adoption, feeling the deformity is due to her defying her parents by getting married, till Dixie and Dr. Brackett speak with her. Dixie then locates the woman's parents, who also had family. Dr. Morton reads Johnny the riot about his physical condition, which starts the paramedic on a fitness regimen. Dr. Early treats the son of a drug-addicted mother who suffered an electric shock putting a screwdriver into a TV. The paramedics treat a stabbing victim and the man he shot; then the police have to talk the son out of shooting the man who shot his father. John and Roy rescue a hang glider pilot stuck in a tree. |
| 6 | 38 | Snakebite | 1973-10-27 | 60 | John, Roy, and Chet are returning from a "boring" fishing trip in a rural area when they come across a traffic accident. One man is dead, and a mother and son are injured; they have to find a local doctor to assist them. The firemen help rescue the victims of a rollover accident off a cliff; after the victims are med-evacked to Rampart, Dixie offers the assistant nurse to take on the case of a patient suffering from heart trouble, with Dr. Early, from Squad 45. John is bitten by a rattlesnake, motivating Chet to lend assistance to him, and he is rushed to Rampart atop Engine 51. |
| 7 | 39 | The Promotion | 1973-11-03 | 60 | Roy passes the Engineer's exam, but since accepting the promotion would mean leaving the paramedics–and John, he talks over his decision with Drs. Brackett and Early. The firefighters handle a fog-caused multi-vehicle accident on the San Diego Freeway, resulting in numerous deaths and injuries, including one man with a heart murmur, whom Dixie and Dr. Early help in treating. The paramedics attempt to assist an attempted suicide (by taking six aspirin tablets) but are sent to a vacant lot instead; when they find the right location, they end up in the middle of a domestic dispute. John and a security guard are injured in a fire and Roy has to rescue both of them. |
| 8 | 40 | Insomnia | 1973-11-10 | 60 | Johnny is suffering from insomnia due to the lack of night runs, but during their day runs the firefighters respond to an accident aboard a boat where a butane tank had exploded en route to the marina, Dixie, Drs. Brackett and Early, all treat a boy rescued from a car crash, who suffered a skull fracture when his father swerved to avoid a dog in the road, then a home-grown marijuana smoker who is dying from an unknown ailment until his friend reveals that his plants were grown with parathion. Later the firefighters rescue a worker pinned under a semi truck at the loading dock and a man and boy who fell into a gravel pit. At the end, Johnny seems to have his sleep problem under control–which may not be a good thing when he mistakenly responds to a night run where he and Roy are not supposed to be involved. |
| 9 | 41 | Inheritance Tax | 1973-11-17 | 60 | Roy and John receive a letter from the estate of an elderly woman they had rescued 18 months previously that they received an inheritance from her will. The firefighters rescue a child trapped in a car under downed power lines, then attempt to treat a stockbroker with heart issues despite his insistence that his absence will cost him thousands of dollars. Dr. Early helps two young boys needing a bandage. The paramedics treat a teenager who ate 19 hamburgers in a failed attempt to win a competitive eating contest (the winner ate 20), and a burn victim after an explosive fire at a paint factory. |
| 10 | 42 | Zero | 1973-11-24 | 60 | Johnny and Roy are guests on a local talk show about their job, and Dixie saw Johnny on the television interview, who admits to her he suffers an attack of stage fright and Roy has to "fill in the blanks." The paramedics check on a woman, who screams for therapeutic reasons at a construction site, then rescue a boy who had attempted suicide by jumping off a ledge. After the boy is brought into Rampart, Drs. Brackett and Early suspect that his mother has been abusing him, while Dixie offers the boy milk, and protecting him, at the same time. Back in the field, the paramedics assist a teenager whose hand was stuck in a doughnut machine, and rescue a boy trapped in a fire. |
| 11 | 43 | The Promise | 1973-12-01 | 60 | The paramedics find a mechanic in a catatonic state injured in a vehicle fire at a garage, and the Rampart doctors are unable to determine the cause of his condition. While Dixie reaches a college graduate from San Francisco, Roy and John lecture a frequent caller on the dangers of constantly calling them because of her loneliness, then respond to a woman who had mixed ammonia with bleach and inhaled poisonous chloramine vapor. Paula Slayton returns to give John a Yorkie pup, keeping a promise made to him for caring for her dog while she was hospitalized; Boot and the pup engage in a wild chase around the fire station, resulting in Captain Stanley deciding the station can only have one mascot. The firefighters assist an elderly couple trapped in their home–by tumbleweeds. The catatonic patient receives an injection from his friend–and he responds by jumping out a window onto a ledge; he then almost kicks Roy off onto the parking lot until he is tranquilized. |
| 12 | 44 | Body Language | 1973-12-08 | 60 | John's current girlfriend misinterprets a discussion for a wedding proposal. The firemen assist a crop-dusting pilot who had been spraying parathion from his plane, which then crashed and punctured his lung, and poisons a bystander with the pesticide. An injured boy using a walker wants to use crutches instead, and Dixie provides him with such crutches. A man gets treated for an ear infection that resulted from his insertion of mothballs into his ear, and Drs. Brackett, Early, and Morton unanimously agree that the man does not need a hospital stay. The paramedics treat a couple who had overdosed on daffodil bulbs mixed with alcohol (in which the atropine in the daffodil bulbs got dissolved), a weekend cowboy (who is a bad horseback rider) who had fallen off a horse but refused treatment until he collapsed again with a possible skull fracture, a traffic accident on U.S. Route 101 results in two victims starting a relationship, and a lead singer of a rock band in cardiac arrest due to drugs. |
| 13 | 45 | Understanding | 1973-12-15 | 60 | After Chet takes to playing John's guitar, John gives it to him. The firefighters rescue a man and a girl's horse from a fire caused by moonshine. Dixie gives a man a stern lecture about forgetting his insulin shots. When a woman calls the hospital threatening suicide, Dr. Brackett and Dixie keep her talking, while the firefighters track her down; later, John and Roy find themselves hostages when they are called to aid a heart patient–the manager of a bank being held up by two armed men. |
| 14 | 46 | Computer Error | 1973-12-22 | 60 | John gets a credit card bill for $842 (which should have been $8.42) after taking a girl on a date, and the station personnel, especially Dixie, hear all about it. The firemen rescue a young couple from a traffic accident, but the boy has a spinal cord injury and the girl may be pregnant; this makes Dr. Early reluctant to take x-rays until her condition is determined. Later the paramedics help a woman who fell into an old well, a magician trapped in a safe, and a man trapped in an junkyard fire that turns explosive when stored ammunition starts going off. |
| 15 | 47 | Inferno | 1974-01-05 | 60 | A large brush fire sends out several fire stations, except Squad 51, which is returned to quarters, disappointing Johnny and Roy, who monitor the fire events on the radio and TV. Dixie gets her hand caught in a malfunctioning coffee machine; Johnny and Roy help free it, then save a lawyer who had suffered a heart attack in the courtroom. Roy comforts the wife of a fireman injured in the brush fire, then the paramedics, (finally!) called to assist in the fire, get trapped by the flames while rescuing another firefighter. |
| 16 | 48 | Messin' Around | 1974-01-12 | 60 | Chet, adopting a persona he calls "The Phantom Bomber," nails Johnny with a number of practical jokes, for which Johnny later gets his revenge. A child is stuck in a tree house (with the tree burning underneath) and is rescued by Johnny; the girl's widowed mother takes an interest in him, all the while, Dixie takes care of the mother, who herself also has slight burns. The girl then fields a visit from an elderly man and frequent visitor to Rampart known as "Old Bill." Dixie, Drs. Brackett, and Early think "Old Bill" is a hypochondriac until Roy and Johnny find him unconscious in his home with septic shock. Johnny and Roy help a moaning man after his wife gives him Dieffenbachia sap to shut him up, a gas station attendant with a perforated ulcer, a young boy who swallows ant poison and later dies–his mother thought he was just trying to "get attention"–and three men stuck after a bulldozer accident. |
| 17 | 49 | Fools | 1974-01-19 | 60 | A young intern who is the son of one of Rampart's administrators has a rather cocky attitude toward the paramedics; he refuses to allow an IV to a man injured when his chimney explodes after using gasoline to clean it. When a man is nearly killed after the intern orders defib on a heart patient that was not necessary, Dr. Brackett sends him into the field to ride along with Squad 51, where he assists the paramedics in freeing a girl's hand from a mailbox and helps with a heart-attack victim trapped on an explosive oil refinery tower. |
| 18 | 50 | How Green Was My Thumb? | 1974-01-26 | 60 | Roy and Johnny save a man who had his partial dental plate stuck in his trachea and stopped his breathing, a problem whose discovery and solution require treatment from Dixie, Drs. Early and Morton. Roy takes care of a young woman's plants while she is hospitalized while Johnny tries to woo a young nurse. A young girl who had a fall injury suffers a dog bite, and when her religious parents prevent Dr. Brackett from treating it, Dixie summons the hospital chaplain. The paramedics rescue two men (one trapped in a vat of wine) from a winery fire to which the station has responded, and a gun collector who has accidentally fired an unexploded grenade round into his own abdomen undergoes emergency backyard field surgery conducted by Drs. Brackett and Morton |
| 19 | 51 | The Hard Hours | 1974-02-02 | 60 | Dr. Brackett has to tend to one of his own colleagues as Dr. Early is diagnosed with a heart condition and undergoes a bypass, after fixing Station 51's truck. Dixie becomes more concerned about Dr. Early's operation after Roy and John exchange words with her. A professional football player is hit hard by his son and suffers a broken ankle, much to his embarrassment. The firefighters rescue a boy trapped in his homemade rocket, a woman whose toe is stuck in a bathtub faucet, and a worker electrocuted when the basket in which he is working slips onto live wires. Dr. Early's operation is a success, therefore, John and Roy gave their colleague a thermos of Roy's favorite, clam chowder soup. |
| 20 | 52 | Floor Brigade | 1974-02-09 | 60 | Roy tries to convince John about starting a side floor cleaning business and Dixie offers to help. The firefighters rescue "The Hermit" from a collapse in his cave home, and he subsequently befriends Dr. Brackett and Dixie. Dr. Morton treats a diabetic singer who took a mixture of alcohol and pills and became ill. John is injured during a rescue of a trapped man that turned out to be a dummy put there by two juveniles; later, he rescues a chemist trapped in an explosion and fire at a chemical warehouse. |
| 21 | 53 | Propinquity | 1974-02-16 | 60 | While the DeSoto house is being fumigated, Johnny offers to host his partner–a decision both soon regret. Johnny also calls Dixie at the hospital for a calibrator, which looks good. The paramedics rescue a woman trapped inside a burning car; but later, the ambulance transporting the woman and Roy is involved in a traffic accident caused by a drunk driver, and Johnny doubles back to assist. Dixie, Drs. Early and Morton treat Roy and Johnny with their separate bodily abrasions. A poker player suffering a heart attack refuses to be transported until Gage plays out his hand (he proves to have been bluffing), and the firefighters rescue several men injured in an explosion at an abandoned refinery. |
| 22 | 54 | Inventions | 1974-03-23 | 60 | The firefighters enter a contest to invent new firefighting tools. The paramedics handle victims of possible radiation poisoning. A comatose man is suffering from a mysterious ailment. John gives Dr. Early some booze to pass to Dixie. A woman's overweight son is wedged in her living room ceiling. The firemen respond to a leak at a chemical plant. |
Season 4
| Episode No. | No. Overall | Title | Airdate | Runtime | Summary |
| --- | --- | --- | --- | --- | --- |
| 1 | 55 | The Screenwriter | 1974-09-14 | 60 | A screenwriter follows Squad 51 during a typical day, which includes a motorcycle accident caused by a drunk driver named Gene; the wives of the victim and the drunk driver deal with both their husbands's issues; a construction worker is exposed to tetraethyl lead and becomes combative to the point that it takes five firefighters to restrain him; the paramedics assist in the birth of a baby to a deaf-mute couple at a supermarket and, later, rescue three men trapped in a toy factory fire that turns explosive. |
| 2 | 56 | I'll Fix It | 1974-09-21 | 60 | A man is trapped under their house when it begins collapsing into itself due to the house being built on a natural oil well. Dixie asks Johnny to fix a bike for the fire victim. Chet and Johnny tried (and failed) to repair the bike for the fire victim, prior to Dixie's visitation at Station 51. A bookworm teenager who wants to be a doctor is admitted with abdominal pain, and speaks to Drs. Brackett and Morton using medical terminology. The firefighters rescue a child stuck in a pipe, and remove a ring–from the finger of a young man–that belongs to a woman with a jealous husband. Later, Roy and Capt. Stanley work on a stuck shut-off valve at a chemical plant fire. |
| 3 | 57 | Gossip | 1974-09-28 | 60 | When an armored car is involved in an accident, Roy and John have to break into it to rescue a trapped passenger. The victim driving the car that hit it has a skull fracture that needs consent from his wife, with whom Dixie discusses the situation, but it turns out that he's a bigamist. One of the Rampart nurses starts spreading rumors about Dr. Morton's financial situation, leading Dixie to confront the young nurse about spreading gossip. A child is brought in with cyanide poisoning from eating peach pits. Roy tries to get Johnny to enter the Fireman's Olympics track events. The firefighters rescue a man hanging in mid-air from live power lines, an electrocution victim hanging in mid-air, and a man trapped in an explosive warehouse fire. |
| 4 | 58 | Nagging Suspicion | 1974-10-05 | 60 | Johnny wants to get through to Roy, in giving up his "system" for picking winning horses out of the newspaper. The firefighters rescue a woman who fell into the lion's cage at the zoo and was bitten; help an exotic dancer who became ill from mono at a strip club, to whom Dr. Brackett and Dixie tend; then assist an adult, who fell off a skateboard into a cactus patch on his rump (Johnny then does the very same thing); and save a wounded policeman from a sniper. |
| 5 | 59 | Communication Gaffe | 1974-10-12 | 60 | The DeSotos appear on a TV quiz show. The firefighters then respond to a liquor store shooting involving a policeman; another officer opposes to John and Roy (and pretty much does the same thing to Dixie) in treating the suspect. Dr. Brackett treats an abused child brought into Rampart; later, the paramedics assist a man who inhaled too much nitrous oxide, treat a boy in anaphylatic shock from a bee sting, and aid the victims of a collision between a station wagon and a pickup truck carrying kerosene, causing a brush fire. |
| 6 | 60 | Surprise | 1974-10-19 | 60 | The firefighters assist a woman thrown from her motorcycle onto a cactus patch. John, Roy, and the Rampart doctors plan a surprise birthday party for Ms. McCall; when she breaks her ankle while shopping, the party plans and the ER begin to fall apart. Dixie then tells an incompetent nurse that she will have to work the entire shift for the rest of the week when she has been ordered to get some foot therapy. Rescues include two men trapped on the side of a building with a 1/2-ton sign hanging near them; a man trapped in his new sauna after passing out, whom the doctors find to be suffering from Addison's Disease; and an old woman whose apartment building explodes during a gas leak–with John inside. John then suffers a broken foot. While recovering, Dr. Brackett brings along his first surprise for John–the recuperated Dixie, who has brought Gage a cake, while Dr. Early gives John a tape recorder, in honor of his (and DeSoto's) teacher's birthday. |
| 7 | 61 | Daisy's Pick | 1974-11-02 | 60 | Dixie hears so much about a new nurse at Rampart, known as Daisy, and the firefighters, especially Johnny, are all competing for a date with her. Later, the firefighters find an engineer literally frozen in refrigeration equipment, and an old-time sailor, who got both hands stuck in Cyanoacrylate adhesive he used on his model ship. A boy who may be suffering from Tay-Sachs disease is found comatose, and gets support from Dr. Brackett, Dixie and Johnny in the hospital, and the paramedics rescue a man trapped in a theater fire. |
| 8 | 62 | Quicker Than the Eye | 1974-11-09 | 60 | A pregnant woman is accidentally shot through the abdomen, and her husband is incoherent and unable to advise how far along she is, when Dr. Brackett seriously asks him. Johnny and Roy decide to get even with Chet for his recent antics. The paramedics assist a construction worker caught under a boat at a filming location, but he refuses any IVs or needles; and a man in a motorbike accident can only move his left thumb, which he uses to help the paramedics find his son, who is in a trailer a half-mile away and in a diabetic coma, before Dixie, Dr. Early, Johnny and Roy all treat them. |
| 9 | 63 | Foreign Trade | 1974-11-16 | 60 | John wants to trade his vehicle for Roy's convertible. The paramedics help a fraternity pledge choking on raw liver as a hazing stunt. Dixie declares war on the new hospital administrator for reducing staff due to budget cuts, then is offered a promotion to Nursing Supervisor; she later rejects the promotion. Dr. Early's young patient cures his hiccups with soda pop. The firefighters assist a basketball player when he is stuck in his luxury car, and a hot rod Chevrolet El Camino crashes through a drawbridge gate and teeters on the edge of the structure. |
| 10 | 64 | Camera Bug | 1974-11-23 | 60 | John takes up photography and constantly pesters Roy for candid shots. The firemen assist a teenager suffering from smoke inhalation during a fire at a school he does not attend; he then becomes violent and attacks Dr. Brackett, until Dr. Morton and the boy's mother calm him down. A woman is bitten by a scorpion. A fellow fireman mistakes a heart attack for stomach problems brought on by his chili, and a truck driver hauling dynamite is pinned in his vehicle when it catches fire. Dixie and Dr. Brackett assist in the delivery of a baby at a restaurant during their lunch hour. |
| 11 | 65 | The Firehouse Four | 1974-11-30 | 60 | The station (except Roy) is entering the firefighters's barbershop quartet contest. Johnny clarifies his situation with Dixie, when his problem is actually with Roy, who says it takes a lot of work, whom they will all side with him. In between practices, the firemen have to render almost-constant assistance to a man who is trying various ways to exercise while on a crash diet, and a woman OD's on sleeping pills. |
| 12 | 66 | Details | 1974-12-07 | 60 | John talks about settling down after another date goes wrong. Station 51 is responding to a traffic accident; en route, another accident occurs and Squad 51 has to handle it before responding to the other accident; one is dead, two are injured, and the injured man asks about his wife, who was badly burned. The woman hit in the first accident takes a shine to John. A man is suffering from watching too many medical TV shows instead of stomach cancer. A belly dancer overdoses on diet pills, then flirts with Dr. Early, until Dixie catches her, and offers a career change. John and Roy, assist a child (who turns out to be one of three children John's love interest has) who has a dog bite after the child bit the dog first, and a victim in a fire that gets so intense that John and Roy have to jump to safety. |
| 13 | 67 | Parade | 1974-12-21 | 60 | Roy and John finally get their old fire engine restored to ride in the California Firefighters Parade. The paramedics try to stop a man from driving with heart problems and cause an accident which kills him; the woman he hit blames herself for his death. Dixie and Dr. Early assists a man having a seizure resulting from hypertension in the ER, while Roy and John help a man having trouble breathing while on a date; he accidentally drank a Mickey meant for his date. Two divorced parents fight over their child's medical condition; this leads Dr. Brackett to seek help from them. Dixie takes care of the child's wrist. En route to the parade, John and Roy notice a fire and are the first responders, in the old fire engine. |
| 14 | 68 | The Bash | 1974-12-28 | 60 | An actor is trapped on a film set by a bear, after John and Roy save him, he invites them to a bash, and John goes about trying to get Roy to "dress to the nines" for it; while there, the paramedics resuscitate a musician who had received an electric shock on his microphone. Dr. Brackett treats a man suffering from trichinosis linked to bear meat. A bomb blast injures two men. |
| 15 | 69 | Transition | 1975-01-04 | 60 | John's high school classmate is assigned as Squad 51's new trainee, and Dixie escorts John to him. The firefighters rescue a man trapped in his kitchen by a hydrogen sulfide explosion. An accident near Rampart brings three victims into the ER; with limited capacity, the paramedics jump in to help, and the trainee's inexperience shows. A child has an injured nose at an amusement park go-kart track; later at the same park, a man having a heart attack is trapped on the Sky Ride. Later, a man thought to be intoxicated was actually bitten by a cobra; Roy is subsequently sprayed in the eyes with the cobra's venom and temporarily blinded. |
| 16 | 70 | Smoke Eater | 1975-01-11 | 60 | An "old school" captain replaces a vacationing Capt. Stanley and immediately runs into a conflict with the paramedics, as he does not feel they should be practicing medicine. An elderly man falls asleep smoking and sets his chair on fire. Dr. Early and Roy want an apple out of the vending machine and keeps getting oranges, as did John (who really wanted an orange, from the same vending machine); Dixie bops her hips into the vending machine and is the only one to get an apple. The paramedics fight to keep a heart-attack victim alive. A boy with asthma gets trapped in a storm drain. A biker screams at Dixie to get a bandage for a head injury, and after he punches Dr. Brackett, the latter knocks the biker out. The firefighters encounter ethyl bromide fumes when fighting a fire inside a lab. |
| 17 | 71 | Kidding | 1975-01-18 | 60 | John is assigned to conduct a tour of Rampart with several very inquisitive fifth-graders. A Vietnam War veteran thought to be suffering from PTSD is holding his wife at knifepoint; after the paramedics subdue him, the ER doctors determine he has a brain tumor. A woman gets stuck in a dog door. A famous novelist attempts suicide because he feels the new generation does not know him; when John's tour encounters the author, who is surprised. Dixie tells John that she used to watch a movie based on one of the author's books. A cargo plane crashes in a residential area, hitting a school bus. |
| 18 | 72 | Prestidigitation | 1975-01-25 | 60 | After the paramedics rescue a magician trapped in his trunk, he gives Roy and Johnny, a magic orb. Dr. Brackett's father is treated at the hospital for phlebitis. Later the paramedics assist a man injured when his home fireplace explodes on him, the firefighters help when an auto accident causes a power transformer to land in a man's bed, and they rescue a woman trapped when her car collides with a fuel truck and sparks a fire. |
| 19 | 73 | It's How You Play the Game | 1975-02-01 | 60 | Johnny makes a bet with Squad 36 that the loser of their baseball game at the firemen's picnic pays for the entire picnic, which angers the firehouse until Chet becomes their pitcher after their regular pitcher breaks his arm. In rescuing a drunk man from a car accident, the man punches Johnny in the nose; he then throws a witty remark to Dixie, who herself, reveals, threw one at an unruly man. When two more people come into the ER with the same symptoms, the cause is traced to lead poisoning from moonshine; later the man making the illegal brew sets fire to the place and the firefighters have to rescue him. The firefighters also save a famous car dealer trapped inside one of his cars with a tiger while filming a commercial and a man with back problems stuck in his waterbed. |
| 20 | 74 | The Mouse | 1975-02-08 | 60 | The firefighters rescue an elderly man from his burning house. Chet is determined to exterminate an uninvited guest in the station. A man is continually going into cardiac arrest and the doctors try to find a reason. An elderly woman is brought in with breathing problems, and Dixie comforts her worried husband. Roy and John help break up a barfight, then join several fire companies in putting out a blaze caused by a jet fighter crashing into an apartment house; John is injured in an explosion and one of the Pasadena firefighters goes in to rescue him. |
| 21 | 75 | Back-Up | 1975-02-15 | 60 | Two young men dump off a female OD victim at the ER, then run away; further examination showed she was injected with milk. John gets upset at all the non-emergency calls they get, then sees a man falsifying a back injury for a free ride to the hospital. The paramedics help an ex-Los Angeles Rams player who kicked his TV screen when his old team blew a close game and received an electrical shock. The ER is being visited by administrators, during which time Dixie is swamped with so many issues, including a woman who complains about waiting two hours with a cigarette burn. Roy and John respond to a non-emergency while another squad 15 minutes away is called to a cardiac victim from which Squad 51 is only two minutes away–after responding to the cardiac case the paramedics are involved in a traffic accident in the ambulance en route to Rampart. With no replacement ambulance available for 15 minutes, Engine 51 comes to the rescue to transport the patient who then goes into full cardiac arrest. He is brought into Rampart and, with its hospital administrators looking on, doctors frantically try to save the patient's life. |
| 22 | 76 | 905-Wild | 1975-03-01 | 60 | John and Roy find a surprise–a Bengal tiger–when assisting a man down in a grocery store; Animal Control is called in on a 905-Wild (Wild Animal Loose-Threatening) and the officers help get the tiger out. The officers later check an animal preserve and find several animals dead and missing. A family pet goat having heart problems is brought into Rampart, over Dr. Brackett's objections. Later, a big brush fire threatens a suburban canyon area with numerous domesticated animals, and things get dicey all around for the fire department and the Animal Control personnel. |
Season 5
| Episode No. | No. Overall | Title | Airdate | Runtime | Summary |
| --- | --- | --- | --- | --- | --- |
| 1 | 77 | The Stewardess | 1975-09-13 | 60 | Roy and John are on a return flight to Los Angeles when John meets and falls for a stewardess/flight attendant; during the flight, one of the passengers suffers from a heart attack, and the paramedics retrieve their equipment from the cargo bay (while speaking with Rampart from 30,000 feet) to help the victim. After landing, John tries to get a date with the stewardess. The firefighters assist a victim of a motorcycle accident and of a chemical fire, while at Rampart, Dixie and Dr. Early treat a young man with broken ribs, who later proves also to have epilepsy. |
| 2 | 78 | The Old Engine Cram | 1975-09-20 | 60 | During a drill using sulfur trioxide, a firefighter is injured and Roy is exposed to the toxic fumes. Dixie shows an ad to John and Roy about someone wanting to buy an old fire engine just like theirs; later, they help a man who injures his back doing stunts on his motorcycle. Dixie and Dr. Morton treat a boy with a sore throat while his mother begs for an antibiotic–but it turns out that the boy has something even more serious than either thought. The firemen help a man who has a heart attack at the station, and the Coast Guard (CG 1442) med-evacks the paramedics to rescue a man who fell off a cliff on Catalina Island. |
| 3 | 79 | Election | 1975-09-27 | 60 | Roy and John become candidates to represent Station 51 on the welfare committee. The firefighters first save a man who got his arm stuck in a drainpipe, then his brother, who swallows a beverage-can pull tab and aspirates. A woman seems more concerned with making a plane flight than her son, admitted with Reye's Syndrome, where Dixie and Dr. Morton encourage Dr. Brackett to ask the parents to making that decision for their son. A sculptress calls the Squad to get her model out of a plaster cast which could otherwise suffocate the model, then the firefighters save a construction worker trapped on a crane. |
| 4 | 80 | Equipment | 1975-10-04 | 60 | Johnny works overtime at Squad 8 and is reunited with his old training partner Stone, who is now Captain of Station 8. A construction worker dies from a heart attack due to the Squad being unavailable for 10 minutes. Back at Station 51, the firefighters check a water flow alarm and an explosion occurs, injuring Chet. At Rampart, Dixie calls and asks the X-Ray lab regarding Dr. Early admitting Chet, who needs evaluation. A tree surgeon is hit by a tree and suffers a collapsed lung. The Squad then assists a boy who fell from a tree due to being exposed to Rocky Mountain spotted fever, from a tick, and a fire at a fireworks warehouse injures Roy. |
| 5 | 81 | The Inspection | 1975-10-11 | 60 | Capt. Stanley makes the station aware of an impending inspection by the Battalion Chief and the County Supervisor. A heart transplant patient is having pains and his wife thinks her husband no longer loves her. A parachutist gets stuck on a electric tower during a stunt being filmed by a radio disc jockey, Dr. Brackett and Dixie treat a veterinarian who had been bitten by a boxer, while Roy and John, in the field, help a traffic accident victim who goes into shock due to internal bleeding caused by a broken hip and pelvis, before Dixie, Drs. Brackett and Early help the victim in the hospital. |
| 6 | 82 | The Indirect Method | 1975-10-18 | 60 | When Roy and John have a new, hard-nosed, female paramedic trainee, she rides with them to help a man whose wife is holed up in a house scheduled for demolition due to freeway construction, a man who tries to commit suicide by gas, then changes his mind and suffers a head injury, and another man suffering a heart attack that they try (and fail) to revive. The trainee expresses her inability to function to Dixie, but she redeems herself after Roy is electrocuted trying to save an invalid at a structure fire and she is the only one to assist with reviving him. |
| 7 | 83 | Pressure 165 | 1975-10-25 | 60 | The paramedics are med-evacked to Catalina Island via Coast Guard helicopter to assist in a diving accident, where the patient is treated in a hyperbaric chamber, and coordinate with Dr. Early at Rampart, when the diver suffers a heart attack. After Chet gives Johnny a hard time about his cooking skills, the Squad investigates a kitchen fire at a famous chef's home. A youth suffers a serious gunshot wound that may leave him paralyzed and end his days as a dancer, and he grows very hostile with Drs. Brackett and Early. The firefighters assist with victims of a structure fire that resulted in a dust explosion. |
| 8 | 84 | One of Those Days | 1975-11-01 | 60 | It really is "one of those days" when Roy and John walk into a family brawl when the mother-in-law feigns a sick stomach to stay at her son's home, then assist a drunk in a hotel with a broken elevator. A young boy suffers a seizure in the ER; as Dixie and Dr. Early suspects meningitis, Dr. Brackett asks the mother about the boy's medical history, but she proves to be more interested in petition drives than in her own son. The firefighters reach a two-car accident but find that the victims have disappeared. When Roy and John treat a man who had fallen in the bathtub, they find something more serious; later, they rescue a child trapped in a burning building. |
| 9 | 85 | The Lighter-Than-Air Man | 1975-11-15 | 60 | A crossing guard is run down, allegedly by Squad 51 en route to an emergency labor, and is investigated by the police. A couple en route to a wedding hits a fire hydrant. A camper on fire arrives at Station 51 with a boy trapped inside, and is taken to Rampart with smoke inhalation and burns, with the help of Dixie, Drs. Early, and Morton. The firefighters rescue the driver of a semi truck hauling insecticide that overturned and caught fire on the freeway, sending toxic fumes into the air. |
| 10 | 86 | Simple Adjustment | 1975-11-22 | 60 | The paramedics are swamped with paperwork, and have to deal with emergencies such as a girl trapped in an overturned car, a beautician who OD'd on diet pills, to all of whom Dixie, Drs. Early and Morton tend, an elderly man who has taken ill, and workers stuck on a ship while on fire. |
| 11 | 87 | Tee Vee | 1975-11-29 | 60 | When the station tries to watch a news report on the firefighters, John and Chet blow up the television receiver after attempting a repair which Dixie inadvertently suggests to John and Roy. The firefighters rescue a man from a burning manhole; Dr. Brackett receives an aquarium he had not ordered, and later, he has a toxic reaction to a catfish bite. Dr. Morton treats a man with a bleeding peptic ulcer. The paramedics later help a man who had glued his own eyes closed and rescue a man trapped in his home from a mudslide caused by a gas explosion. |
| 12 | 88 | On Camera | 1975-12-06 | 60 | A camera crew follows Squad 51 around as a teenager is bitten by a baby Mojave rattlesnake (which the reporter gave the bag to Dixie, who was shocked), a would-be stuntman dangles from an I-beam, a brush fire turns out to be a barbecue fire (while the picnickers are playing chess in a van), a boy who fell off a cliff, and a man trapped under a truck while tar burns all around him. |
| 13 | 89 | Communications | 1975-12-13 | 60 | A young worker gets his arm caught in a record machine; Dr. Brackett and Dixie go on-site to aid the boy. A communication mix-up between Squad 51 and Rampart reveals issues with transmissions between two squads and a discrepancy in how a patient was treated. Dixie and Dr. Morton treat a young violinist, who had injured his arm and has a fear of needles. Two underage boys get a car trapped on the roof of a house. In the field, a woman attempts suicide by OD'g on sleeping pills but refuses aid until she passes out; in the hospital, as Dixie relays to Roy and Johnny, after hearing it from Dr. Early, she dies. Chet literally sets a pair of skis on fire. A man is trapped underneath a car, which then explodes in their garage with Roy and Johnny inside. |
| 14 | 90 | To Buy or Not To Buy | 1975-12-20 | 60 | When Roy thinks about buying a house, he delays too long, thus it is one of Ms. McCall's nursing staff who buys his house. Responding to a structure fire, the firefighters find two children trapped on the second floor, one of whom is in a diabetic coma; Roy is injured during the rescue. Two female student drivers are involved in a minor collision, but one is more concerned with Roy cutting her cashmere sweater than her health. Another traffic accident results in two injuries and a missing dog, whom Roy found for the boy, in the hospital, prior to Dixie and Dr. Early wrapping a cast on the boy's arm. A teenage epileptic is stranded on a concrete beam under a bridge. |
| 15 | 91 | Right at Home | 1976-01-10 | 60 | Dr. Brackett rides along with Copter 10, where he assists, along with the paramedics, in the rescue of a boy and his father from their overturned camper. Dixie encourages Roy to take the boy in as a foster parent, since the boy's mother is out of state, and the boy causes trouble both at home and at the station. When another young boy is brought into the ER and is diagnosed with spinal meningitis, Dr. Early talks to the mother, in case surgery is needed. The firefighter rescue a man from a structure fire, but not before he sustains severe burns on both legs. |
| 16 | 92 | The Girl on the Balance Beam | 1976-01-17 | 60 | A teen-aged Olympic hopeful is injured when she falls off a balance beam. The firefighters rescue a woman trapped on a wire at a movie studio, victims of a traffic accident, and people trapped in a fire at a rail yard which involves ammonium nitrate. |
| 17 | 93 | Involvement | 1976-01-24 | 60 | Dixie's predecessor, old friend and a former Rampart head nurse, tries to commit suicide by OD'g on antidepressants and catches her house on fire. In the hospital, she befriends a paraplegic child, who almost drowned in a swimming pool. The paramedics help a woman who fainted after wrapping her body in plastic to treat her cellulite, a family suffering from carbon monoxide poisoning from a new furnace installation, and a man pinned under a truck loaded with leaking liquid hydrogen. |
| 18 | 94 | Above and Beyond ... Nearly | 1976-01-31 | 60 | Roy and John receive commendations for bravery, also receive congratulations from Dixie and Dr. Early, as well as her nursing staff, but neither Roy nor John remembers the rescue that resulted in the commendations. Dr. Early makes a comment to John about his undetailed letter. Then, the paramedics assist a 94-year-old man, with a broken ankle from dancing, and join Copter 10 in rescuing an injured mountain man stranded on a cliff. Dixie, Drs. Brackett and Early treat a man who passed out in a dentist's chair. |
| 19 | 95 | Grateful | 1976-02-07 | 60 | Johnny and Roy rescue a couple from under a car; these then proceed to hang around Station 51. An elderly man performs CPR on his friend, before being done by Dixie and Dr. Early, but he causes more harm than good. The paramedics assist a boy struck in the eye by a BB gun, then rescue victims of a boat fire after they return from a false alarm with Copter 10. |
| 20 | 96 | The Great Crash Diet | 1976-02-21 | 60 | Roy and John rescue a man stuck in a fish tank at an aquarium. Dr. Morton conducts an experiment on firefighter nutrition, but it turns into an obsession with Chet. A teenager celebrates his birthday by eating two loaves of raw dough and suffers a painful stomach ache. John reveals to Dixie a picture of a baby, weighing 8 ounces. The station responds to a woman having chest pains when her pregnant daughter suddenly goes into labor. The station responds to a traffic accident, during which Capt. Stanley is severely injured when he gets an electric shock from a fallen power line, forcing his apparent immediate deputy to take over for Stanley and direct Stanley's rescue. |
| 21 | 97 | The Tycoons | 1976-02-28 | 60 | The station responds to a fire that proves to be in a trash dumpster. John gets everyone but Roy excited about buying into a nearby hot dog stand, which burns down just as Roy shows interest. A man suffers a heart wound from a nail shot from a power lawn mower; before he undergoes surgery, Dr. Brackett tells the man to save all his reactions for the judge. John and Roy rush a baby who stops breathing to Rampart in the Squad, and Dixie and Dr. Early rush to save her. The firefighters save people trapped in a chemical fire that turns explosive. |
| 22 | 98 | The Nuisance | 1976-03-06 | 60 | Johnny is the victim of a hit and run driver; while in the hospital, he flirts with his physical therapist, whom Dixie hires, when Johnny really has a nurse, who is "out to get him." The station gets a replacement who is difficult to work with. Dr. Early explains to Roy that his partner is a good paramedic at Station 51, who also needs to be a good patient at Rampart. |
Season 6
| Episode No. | No. Overall | Title | Airdate | Runtime | Summary |
| --- | --- | --- | --- | --- | --- |
| 1 | 99 | The Game | 1976-09-25 | 60 | Squad 51 is assigned to work the game at the Los Angeles Memorial Coliseum between the USC Trojans and the visiting Stanford Cardinals,, where they deal with a choking victim, a man with breathing difficulties, an injured photographer, and a TV announcer with heart trouble. After John and Roy have not been watching the game enough, Dr. Brackett and Dixie cut them out of Rampart. Meanwhile, a woman accidentally pulls her husband off the roof into a tree. |
| 2 | 100 | Not Available | 1976-10-02 | 60 | Roy and John complain about the rule that forbids squads from crossing each other's territories. This had delayed their arrival on the scene where a heart patient had almost reached the point of death while the squad assigned to that area dealt with a hypochondriac, after John was speaking to Dr. Brackett about this. Later, they respond to a traffic accident while transporting a non-emergency patient due to the responding Squad being 20 minutes away. An elderly woman demands an "older doctor" to see her; later, when Dr. Brackett visits, while Dixie is around, who asks that she needs to lay back quietly and rest, her daughter has a heart attack. An escaped prisoner gets trapped on a ledge. |
| 3 | 101 | The Unlikely Heirs | 1976-10-09 | 60 | Chet and Firefighter Marco Lopez find $80,000 in a transient's mattress after rescuing him from a fire, who later tries to give the firemen a reward. A bride faints while walking down the aisle after suffering from Labyrinthitis, which postpones a honeymoon to Africa. But Dixie proposes they marry in the hospital. Later, Dixie administers a tetanus shot to a young boy. The firefighters help an elderly woman find her lost cat, then assist victims when a plane crashes into a warehouse. |
| 4 | 102 | That Time of Year | 1976-10-23 | 60 | When Roy is unable to decide where to go on vacation, Dixie finds the perfect vacation made especially for his family (The vacation itself has disastrous results for the DeSotos). During a fire at a singles club, Roy becomes dizzy going in to find someone who may have been inside, but was outside with his date. A self-defense instructor is injured by one of his elderly students, a man who developed sudden abdominal pains after proposing to his girlfriend is brought into Rampart, of whom Dixie, Drs. Early and Morton are all taking care. The firefighters rescue two hang glider pilots from the face of a cliff. |
| 5 | 103 | Fair Fight | 1976-10-30 | 60 | The firemen walk in to a guest–a droopy-eyed dog–and he becomes the new mascot named "Henry;" he replaces Boot, who had died. The firefighters respond to an industrial fire and check a Top Secret room for victims–and a lot of questions from the employees about the contents of the room. "Therapeutic arguing" between a married couple leads to escalating violence and worsening injuries to both parties, and John is trapped in a cave-in trying to rescue two injured workers. |
| 6 | 104 | Rules of Order | 1976-11-06 | 60 | Roy and Johnny are asked to be part of a paramedic advisory committee, which also includes their least favorite paramedic, Craig Brice, who proceeds to conduct the meeting formally under parliamentary procedures, a conversation in which Dixie observes from Roy and Johnny, who tells them to learn more. A vehicle accident injures two line workers, one severe enough to require a tracheotomy which Dixie, Drs. Brackett and Early perform. The firefighters rescue a stunt climber from the side of a building. |
| 7 | 105 | The Exam | 1976-11-13 | 60 | Roy and John are concerned about their Paramedic re-certification exam, Dixie asks Dr. Brackett to put together the exam, part-way. Molly, a fireman's widow, calls for help for her daughter, Jeanine, who got her head stuck in a table, and John is concerned about her calling them for minor things, until Jeanine has a really bad fall. An accident on a movie set turns deadly. |
| 8 | 106 | Captain Hook | 1976-11-20 | 60 | The firemen plan to celebrate the imminent retirement of a martinet captain with a party, under the guise of throwing a farewell dinner. A model in a bear suit suffers from heat stroke during a promotion stunt. A bizarre family believes their sleeping mother is dead. The firemen rescue CHP officers from a helicopter. |
| 9 | 107 | Computer Terror | 1976-12-04 | 60 | The county payroll computer erroneously sends John a paycheck for $5900 instead of $590, and vows to return his incorrect check only when the county sends him a correct check, he then asks Dixie to use the hospital's phone to justify his situation. The firemen aid a homeless person who is accidentally crushed in a car at a junkyard, a man injured by the family dog (who gives Roy & John fits, including sending one of them into the pool), and two workers caught on a scaffold. |
| 10 | 108 | Welcome to Santa Rosa County | 1976-12-25 | 60 | While on vacation in a rural county, John and Roy help a local sheriff in emergencies and setting up a local emergency medical service. |
| 11 | 109 | Paperwork | 1977-01-08 | 60 | Capt. Stanley assigns Chet and Marco to fix numerous incident reports rejected by the computer. A man runs his car into a fire hydrant; when leaves his son alone to call for help (because the son wanted to "watch the water") the son nearly drowns by falling into a storm drain. Dixie hires a new supply nurse, which makes it harder for Roy and John to get supplies for Squad 51. The paramedics help a college janitor with stomach pains after drinking Mesoptamia-era wine and two people trapped in a warehouse fire. |
| 12 | 110 | Loose Ends | 1977-01-15 | 60 | Dixie stops by Station 51 and Johnny is unable to sell her tickets to the Firemen's Picnic, where the top seller gets a trip to Las Vegas. The firemen respond to a traffic accident that Dr. Brackett is involved in which resulted in one death, for which Brackett blames himself, and he refuses Dixie's requests to rest. When the squad breaks down in an alley, they find themselves in an undercover operation with the police and aid a detective suffering from an angina attack. Later the firemen rescue two victims of a dock fire complicated by a box car full of flammable ammonia. |
| 13 | 111 | An Ounce of Prevention | 1977-01-22 | 60 | The firemen assist a man with chest pains (and a young man who gets trapped trying to help him) while stuck on a ferris wheel. Roy & John are scheduled to appear on TV to discuss fire prevention, then help a child who swallowed parathion, and Dr. Brackett speaks with both parents about how their son got into the illegal pesticide, while Dixie treats a woman. During their TV appearance Roy and John become stars of a real-life emergency when a stagehand gets a electric shock from a live wire. |
| 14 | 112 | Insanity Epidemic | 1977-02-05 | 60 | Capt. Stanley is unnerved that his former captain is now his Battalion Chief, and the station is concerned about his increasing paranoia. Chet tries to get Henry off the station couch into a doghouse. The carelessness of a gas station owner and attendant, as well as an angry driver leads to a fire. Dr. Brackett becomes increasingly angry at a new hospital administrator, constantly moving meetings around. A young wife accidentally shoots her older husband in the chest with a nail gun, while the doctors are treating him, Dixie prevents his young wife from seeing him. The firemen have to break up two clowns fighting at a ice rink and rescue two young girls whose car slid off the freeway and crashed into a truck loaded with pesticides. |
| 15 | 113 | Breakdown | 1977-02-12 | 60 | A sporadic electrical short plagues the squad but Roy and John are convinced they can fix it. A back-to-nature couple is ordered to cut back on their shrubbery; the wife is discovered to have a variant of anthrax. The paramedics rescue a man trapped at the top of a tower. |
| 16 | 114 | Family Ties | 1977-02-19 | 60 | Roy is not looking forward to the annual visit from his mother-in-law. The paramedics assist two victims of an auto accident. Drs. Brackett and Early both argue about attending a convention in Acapulco; Dixie must encourage Dr. Brackett to go there with Dr. Early. An elderly man suffers stomach pains from drinking an elixir made from 50% alcohol, who refuses to listen to Dr. Early's orders, until both he (Early) and Dixie had told him to do exactly as he said. A candy striper carelessly places a bottle of alcohol above a clock radio which spills out, and the ensuing fire sends the patient in the room into respiratory arrest. A boy's model rocket sparks a house fire, with the dispatch process shown in some detail. |
| 17 | 115 | Bottom Line | 1977-02-26 | 60 | Responding to a man with back pain, Roy and Johnny question Dixie about the over-cautious Dr. Morton's judgment in handling patients. A man comes into Rampart with a phosphorous burns on his arm, later a young boy is brought in after being hit in the head by a baseball, before Dixie and Dr. Brackett talk to the boy's coach. The paramedics help a man with trouble breathing, then his neighbor nearly drowns in a hot tub while the paramedics do an IV on the first victim. LASD officer Vince is involved in a traffic accident which leaves one man dead and two injured, including Vince, who begins pointing his loaded gun at John. |
| 18 | 116 | Firehouse Quintet | 1977-03-05 | 60 | The Station 51 basketball team qualifies for the semi-finals. The paramedics rescue victims at a gas explosion. While at basketball practice, the firemen treat an injured gymnast. The night before the big game the firemen get very little sleep: they respond to a number of emergencies, including a workman trapped at a studio. |
| 19 | 117 | The Boat | 1977-03-12 | 60 | Charlie stores his speedboat he's trying to sell at the station; the firemen decide to chip in to buy it. Roy & John are medi-vac'd via Coast Guard helicopter to rescue two boaters from Catalina Island. The firemen help a bookie who is having a heart attack trying to answer dozens of ringing phones, before Dr. Brackett and Dixie treat him, later a lab explosion of Sodium azide starts a fire at Rampart, injuring several people, including Dixie, who burns herself. |
| 20 | 118 | Isolation | 1977-03-19 | 60 | Roy and John are trapped at Station 86 due to the only bridge in and out being washed away due to continuous rain storms, which ruins John's date plans, after Dixie got him to call his girlfriend. Since they are the only Squad in the area, they help two victims of an auto accident, then a child suffering from asthmatic bronchitis, an elderly woman with a hip injury and a man with cardiac problems. A psychiatrist aids the paramedics until Copter 15 transports the victims to the hospital, but a power failure causes issues. Dr. Morton accompanies the paramedics back to Station 86, where they respond to an auto accident with multiple injuries. |
| 21 | 119 | Upward and Onward | 1977-04-02 | 60 | Capt. Stanley is worried his Chief's exam will be sabotaged by the current Chief, who has a past beef with Stanley. A soap opera doctor has real mono and causes drama both on-set with John and Roy, and at Rampart with Dixie and Dr. Early. Also, Dr. Brackett observes from Dixie that the producer is filming a hospital room with an ill patient, Brackett confronts with producer, before he seriously asks everyone to leave. John and Roy are stuck in an elevator with a retired doctor who has a self-diagnosed (and correct, as it turned out) aortic aneurysm. |
| 22 | 120 | Hypochondri-Cap | 1977-04-16 | 60 | Capt. Stanley is in a foul mood and thinks he has arthritis, it takes Roy to talk to Dr. Brackett for information on his captain's arthritis. Roy and John help a man whose fingers are caught in a garage door opener, then a woman who passes out from inhaling contents from an aerosol can and has an auto accident. Dixie, Drs. Brackett and Early treat a woman, who underwent botched plastic surgery. John tests a new type of rope, which fails, and assist victims of a two-alarm fire at an oil refinery. |
| 23 | 121 | Limelight | 1977-04-23 | 60 | John gets jealous when Brice is on the news, then their "favorite paramedic" leads another paramedic meeting in his own parliamentary way. Later, their Squad has to rescue Brice from a fire. The firefighters rescue a man's daughter from under a backhoe–then the father goes into cardiac arrest. Drs. Brackett and Morton treat a boy who accidentally shot himself with a BB gun and required a tracheotomy. |
| 24 | 122 | All Night Long | 1977-05-28 | 60 | Johnny tries to create his own TV game show. The firemen (in the field) assist an elderly musician experiencing heart trouble, Dixie explains to Lt. Crockett about the patient's diagnosis (in the hospital). Then, an auto accident with three injuries caused by running a stop sign, and a tightrope walker gets stuck between two buildings. |
Season 7
| Episode No. | No. Overall | Title | Airdate | Runtime | Summary |
| --- | --- | --- | --- | --- | --- |
Series Cast
| | | | |
| --- | --- | --- | --- |
| | Randolph Mantooth | as Fireman John Gage | |
| | Kevin Tighe | as Fireman Roy DeSoto | |
| | Julie London | as Dixie McCall, R.N. | |
| | Bobby Troup | as Joe Early, M.D., F.A.C.S. | |
| | Robert Fuller | as Kelly Brackett, M.D., F.A.C.S. | |
Series Crew
| | Position | Name |
| --- | --- | --- |
| | Associate Producer | Hannah Louise Shearer |
| | Creator | Robert A. Cinader |
| | Producer | Robert A. Cinader |
| | Creator | Harold Jack Bloom |
| | Executive Producer | Jack Webb |
| | Associate Producer | William Stark |
| | Associate Producer | Gino Grimaldi |
| | Music | Nelson Riddle |
| | Producer | Edwin Self |
| | Sound | Earl N. Crain, Jr. |
Related News
TVMaze