Love's trials and consequences animate the world of McKinley High this year but politics, bullying, homophobia, and adventures in baby-sitting also figure prominently. Changes are everywhere as a new school year begins: Laurel and Mark haven't spoken all summer and now, as she returns from Houston, it seems she's been "discovered" and is headed in a direction that might take her from Edgemont — and Mark — for good. But just how steadfast is Mark's affection anyway? Rumours are still flying about him and Tracey Antonelli and what really happened that night after the dance. Getting Laurel to hear Mark's side of the story might be easier if he wasn't holding another woman's baby, but what else can he do? He's the one who convinced Paige that coming back to McKinley to finish high school was a good idea so if she needs a shoulder to lean on...
Series Overview
Rating
imDb Rating: 6.6 (378 Votes)
Metascore: N/A
Plot
The kids of Edgemont are faced with issues that happen in their lives, whether the issues are racism, homosexuality, or discrimination.
Details
Rated: N/A
Released: 16 Sep 2000
Runtime: N/A
Genre: Family, Drama
Director: N/A
Writer: Ian Weir
Actors: Dominic Zamprogna, Sarah Lind, Kristin Kreuk, P.J. Prinsloo
Language: English
Country: Canada
Awards: 8 wins & 17 nominations.
Total Seasons: 5
Previous Episode
The Morning After the Night Before (2)
Episode 5x13; Jul 21, 2005
Gil seeks revenge against Anika; Mark and Laurel make plans; Jen and Chris experience problems; Stevie goes back to Shannon; Wayne gets a driving lesson from AJ; Travis gets help from Mark.
Previous Episodes 5x13: The Morning After the Night Before (2) 5x12: The Morning After the Night Before (1) 5x11: Moving Day 5x10: Lines in the Sand 5x9: Come On Home to My Place 5x8: That Old Black Magic 5x7: Can't Buy Me Love 5x6: Aptitudes 5x5: Never Play Poker with a Man Named Doc

View All Episodes
Cast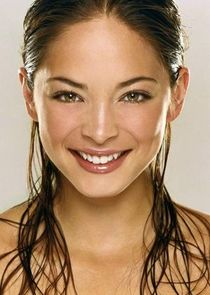 Kristin Kreuk as Laurel Yeung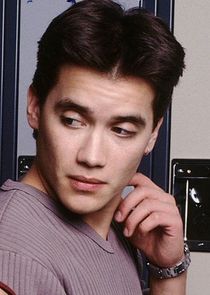 Dominic Zamprogna as Mark Deosdade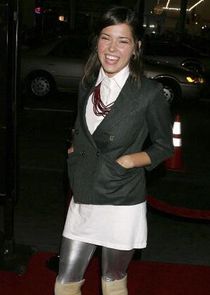 Sarah Lind as Jennifer 'Jen' MacMahon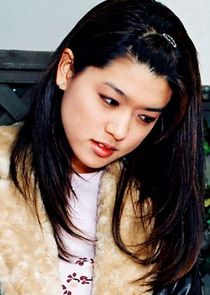 Grace Park as Shannon Ng
P.J. Prinsloo as Chris Laidlaw
Micah Gardener as Craig Woolbridge
View Full Cast
Skip to:
Season 1
| Episode No. | No. Overall | Title | Airdate | Runtime | Summary |
| --- | --- | --- | --- | --- | --- |
| 1 | 1 | Collateral Damage | 2001-01-04 | 30 | Mark is expelled for failing to turn in a paper, but unknown to everyone is the trouble he's having at home; a new girl arrives on campus and immediately turns Scott's head, but she may only have eyes for Mark. |
| 2 | 2 | No Worries | 2001-01-11 | 30 | Sparks fly when Mark meets Laurel, but Anika spreads a vicious rumor about her. |
| 3 | 3 | On the Edge | 2001-01-18 | 30 | Mark and Jen celebrate their six-month anniversary, but rumors fly when he's accidentally seen with Laurel; Scott's plans for a boy's night out ends in disaster. |
| 4 | 4 | Just Friends | 2001-01-25 | 30 | Mark falls hard for Laurel and lies to Jen about his feelings; Erin asks Anika to find out if Chris likes her; Scott meets his dream girl. |
| 5 | 5 | Deal with the Devil | 2001-02-02 | 30 | Mark heats things up when he poses for Laurel's photo shoot; Chris bets Gil that he'll get Anika to like him; Scott tries to impress Brenda by tapping into his spiritual side. |
| 6 | 6 | Lover's Leap | 2001-02-08 | 30 | Marks promises Laurel that he'll break up with Jen, but he can't find the courage to do it; Scott throws a party to woo Brenda; Craig organizes a protest that flops. |
| 7 | 7 | The Liar's Club | 2001-02-15 | 30 | Mark tries to break up with Jen, but they end up becoming even closer when they share their feelings; Chris comes on too strong with Anika. |
| 8 | 8 | Truth or Consequences | 2001-02-22 | 30 | Mark gets into trouble when he renews his commitment to Jen and to Laurel; Erin tells Chris that Anika isn't the tough girl she pretends to be. |
| 9 | 9 | The Frog Prince | 2001-03-08 | 30 | Rumors fly about the relationship between Mark and Jen; Scott's friendship with Brenda takes a surprising turn. |
| 10 | 10 | Revelations | 2001-03-15 | 30 | Jen puts her relationship with Mark on hold; Chris strikes out with Anika; Craig finds a new political crusade to join. |
| 11 | 11 | What the False Heart Knows | 2001-03-22 | 30 | Mark and Jen try to start over as friends; Chris and Anika draw closer to one another, while Erin grows jealous. |
| 12 | 12 | This Song's for You | 2001-03-30 | 30 | Erin tells Anika what Chris's true intentions are and she makes a desperate play for him herself; Scott tries to write a love song for Brenda. |
| 13 | 13 | New Beginnings | 2001-04-05 | 30 | Jen dumps Mark after learning the truth about Laurel. |
Season 2
| Episode No. | No. Overall | Title | Airdate | Runtime | Summary |
| --- | --- | --- | --- | --- | --- |
| 1 | 14 | Matchmaker, Matchmaker | 2001-10-05 | 30 | Anika starts a betting pool to help Mark and Laurel rekindle their romance. |
| 2 | 15 | The Web | 2001-10-12 | 30 | Craig shows his support for Kat's cause by organizing a school rally. |
| 3 | 16 | Brothers and Sisters | 2001-10-19 | 30 | Laurel isn't sure if she should break up with Mark; Kat develops a crush on Craig. |
| 4 | 17 | Secrets and Lies | 2001-11-08 | 30 | Jennifer catches Mark and Laurel kissing. |
| 5 | 18 | Salt in the Wound | 2001-11-09 | 30 | Derek does community service at the school. |
| 6 | 19 | Shall We Dance? | 2001-11-15 | 30 | Jen goes to the school dance alone and has a horrible night. |
| 7 | 20 | Fight or Flight | 2001-11-16 | 30 | Mark learns that Laurel is planning to move back to Toronto. |
| 8 | 21 | Out of Control | 2001-11-22 | 30 | Laurel and Mark have a disagreement about how her video should end. |
| 9 | 22 | Smoke and Mirrors | 2001-11-23 | 30 | Mark finds a hidden bottle of vodka in the rec room. |
| 10 | 23 | Razor's Edge | 2001-11-29 | 30 | Kat and Kurt plan a weekend trip together. |
| 11 | 24 | Dead Men Walking | 2001-11-30 | 30 | Laurel learns that she is leaving sooner than she had thought. |
| 12 | 25 | Push Comes to Shove | 2001-12-06 | 30 | Anika and Chris try to use Shannon's poem against her, while Jennifer and Shannon try to figure out the focus of Anika's campaign. |
| 13 | 26 | Freefall | 2001-12-07 | 30 | Everyone is shocked when the results of the election are revealed. Also, Laurel and Mark part for the last time; and Kevin and Erin get together. |
Season 3
| Episode No. | No. Overall | Title | Airdate | Runtime | Summary |
| --- | --- | --- | --- | --- | --- |
| 1 | 27 | Dream On | 2002-09-19 | 30 | Laurel decides to stay in Edgemont and get an apartment with Mark. Also: Jennifer uncovers a discrepancy after the recent election. |
| 2 | 28 | The Birthday Boy | 2002-09-26 | 30 | Mark and Laurel postpone their plans to move in together when a family crisis arises. Anika tries to prove that she isn't shallow by starting a food bank. |
| 3 | 29 | Kurvers' List | 2002-10-03 | 30 | Gil posts a list of the "hottest" girls of A.C. McKinley on the Internet. |
| 4 | 30 | Winners and Losers | 2002-10-10 | 30 | Anika starts a crusade against Jennifer. Meanwhile, Laurel and Mark reconcile and romance sparks between Erin and Kevin. |
| 5 | 31 | The Paper Chase | 2002-10-17 | 30 | Kat returns and makes it clear that she wants Laurel to leave. Meanwhile, Anika and Erin face the consequences of plagiarism. |
| 6 | 32 | Show and Tell | 2002-10-24 | 30 | Mark's friends spoil Laurel's dinner plans. Also: Shannon reveals her secret to Craig while helping him prepare for a benefit concert. |
| 7 | 33 | Squaring the Circle | 2002-10-31 | 30 | Conflict arises when Jen asks Chris to apologize to Derek. Also: Anika's self-serving good intentions backfire and Mark's new job causes stress between him and Laurel. |
| 8 | 34 | Goodbye Cruel World | 2002-11-07 | 30 | Anika decides to transfer to another school, leading Craig to reveal his feelings for her. Also: Kevin tries to impress Erin. |
| 9 | 35 | Friday Night's All Right | 2002-11-14 | 30 | Kevin blows his chance at breaking the record for remaining motionless when he sees Erin getting too friendly with Mark. |
| 10 | 36 | Showdown | 2002-11-21 | 30 | Kat finds out the identity of her Internet pen pal, "Dragonslayer." Also: Derek loses his job and Josh reveals his feelings for Laurel. |
| 11 | 37 | This One's for You | 2002-11-22 | 30 | Anika plans an event that inspires Craig to plan an event at the same time. Meanwhile, Laurel and Mark try to work things out. |
| 12 | 38 | Are You with Me or Not? | 2002-11-28 | 30 | Mark isn't happy that Josh has found out about his problems at school; Craig upsets Anika when she makes him over; and Laurel's video diary is misplaced. |
| 13 | 39 | The Cold Light of Dawn | 2002-11-29 | 30 | Mark views Laurel's video diary, bringing them to a crossroads in their relationship. Also: Anika and Erin squabble over Craig at the dance. |
Season 4
| Episode No. | No. Overall | Title | Airdate | Runtime | Summary |
| --- | --- | --- | --- | --- | --- |
| 1 | 40 | The Homecoming | 2003-10-16 | 30 | Mark is anxious for Laurel to return from Houston; Shannon no longer lives with her parents; Mitch gets off to a bad start with Anika. |
| 2 | 41 | Moving On | 2003-10-17 | 30 | Craig breaks things off with Anika; Laurel tutors Mark in French; Shannon moves in with Jennifer. |
| 3 | 42 | Do You Mean What You Say? | 2003-10-23 | 30 | Laurel gets angry with Mark; Kat has ulterior motives when she accepts a date with Gil; Jen and Chris learn they have different plans for the future. |
| 4 | 43 | You Gotta Have Friends | 2003-10-24 | 30 | Bekka wants to ask Kevin out, but Gil interferes. |
| 5 | 44 | Talk of the Town | 2003-10-30 | 30 | A radio debate between Craig and Kat gets personal; Kevin looks for a job. |
| 6 | 45 | Two Guys and a Baby | 2003-10-31 | 30 | Paige brings her baby to work, much to the surprise of Mark; Chris celebrates his 18th birthday as Jennifer contemplates telling him about her pregnancy; and Gil butts in on Bekka's relationship with Kevin. |
| 7 | 46 | A Simple Plan | 2003-11-06 | 30 | Craig and Shannon accept a dare from Gil; Mark encourages Paige to go back to school. |
| 8 | 47 | Braving the Lions | 2003-11-07 | 30 | Paige returns to school a single mom; Gil tries to use Paige's baby to attract girls. |
| 9 | 48 | The Dress | 2003-11-13 | 30 | Craig is surprised when he sees Shelby in a new dress designed by Anika; Mitch plays a cruel prank on Wayne. |
| 10 | 49 | Fool for Love | 2003-11-14 | 30 | Craig expresses his admiration to Shelby and interrupts Anika's fashion show. |
| 11 | 50 | Afterburn | 2003-11-20 | 30 | Gil writes a shocking play based on real events involving Erin. |
| 12 | 51 | True Colours | 2003-11-21 | 30 | Jennifer decides not to have an abortion, and she and Chris agree to raise their baby; Mark asks Paige out on a date. |
| 13 | 52 | The Artist | 2003-11-27 | 30 | Gil believes Laurel has a thing for him; Mark tells Paige why he cancelled their date. |
| 14 | 53 | Out and About | 2003-11-28 | 30 | Mark persuades Paige to go on a date with him; Wayne's locker is vandalized. |
| 15 | 54 | The Date | 2003-12-04 | 30 | Paige's date with Mark falls through, so she and Jen have a girls' night. |
| 16 | 55 | The Girl on the Moon | 2003-12-05 | 30 | Anika steals the show from Laurel in Gil's play, and her portrayal of Erin gives Derek second thoughts about Erin. |
| 17 | 56 | Walking Wounded | 2003-12-11 | 30 | Gil tries to make up with Erin; Bekka dumps Kevin for Travis; Laurel is offered a modeling gig. |
| 18 | 57 | Two Minutes to Midnight | 2003-12-12 | 30 | Mark and Laurel make up; Kevin takes Erin to the dance; Chris proposes to Jennifer. |
Season 5
| Episode No. | No. Overall | Title | Airdate | Runtime | Summary |
| --- | --- | --- | --- | --- | --- |
| 1 | 58 | Ain't Nobody's Fault But Mine | 2005-04-28 | 30 | Mark moves into an apartment with Maggie; Erin catches Gil with another girl. |
| 2 | 59 | Things Change | 2005-05-05 | 30 | Chris becomes an afterthought for a busy Jen; Gil wants to make up with Erin; Mark's busy with Travis and Laurel. |
| 3 | 60 | Coffee, Tea, or Me? | 2005-05-12 | 30 | Laurel takes a job at the coffee shop; Jen learns that she cannot carry a child to term; Gil and Erin make up; Kevin has issues with Tracy. |
| 4 | 61 | Get a Job | 2005-05-19 | 30 | Mark contemplates quitting school for a job; Anika and Craig seek work at the warehouse; Gil and Kevin try to avoid their girlfriends. |
| 5 | 62 | Never Play Poker with a Man Named Doc | 2005-05-26 | 30 | The guys play poker at Mark's; Jen's band rehearsal with Eddie ends on a bum note; and Tyler demands Anika pay for damage to his car. |
| 6 | 63 | Aptitudes | 2005-06-02 | 30 | Tyler threatens to sue Anika for damaging his car; Jennifer and Chris reach an impasse in their relationship; and Mark and Laurel receive the scores of their aptitude tests. |
| 7 | 64 | Can't Buy Me Love | 2005-06-09 | 30 | When she receives her modeling money, Laurel's inundated with folks who have ideas of what she should do with it; Gil tries to fire Erin; Chris and Jen cope with post-breakup issues. |
| 8 | 65 | That Old Black Magic | 2005-06-16 | 30 | Work on Gil's film takes a bad turn; things heat up between Anika and Tyler; and Eddie crashes at Jen's. |
| 9 | 66 | Come On Home to My Place | 2005-06-23 | 30 | Laurel and Mark redefine their relationship; Derek and Anika go on a date; and Jen and Eddie write a song together. |
| 10 | 67 | Lines in the Sand | 2005-06-30 | 30 | Shannon and Stevie are banned from Tracey's radio show because of their sexual orientation. Meanwhile, Mark becomes jealous of Chris. |
| 11 | 68 | Moving Day | 2005-07-07 | 30 | Laurel moves into her new place; Shannon unintentionally outs Stevie to her parents. |
| 12 | 69 | The Morning After the Night Before (1) | 2005-07-14 | 30 | Part 1 of two. Mark and Laurel enjoy themselves; Anika organizes a carnival fund-raiser; and Gil is suspected of stealing the money the carnival raised. |
| 13 | 70 | The Morning After the Night Before (2) | 2005-07-21 | 30 | Gil seeks revenge against Anika; Mark and Laurel make plans; Jen and Chris experience problems; Stevie goes back to Shannon; Wayne gets a driving lesson from AJ; Travis gets help from Mark. |
Series Cast
| | | | |
| --- | --- | --- | --- |
| | Kristin Kreuk | as Laurel Yeung | |
| | Dominic Zamprogna | as Mark Deosdade | |
| | Sarah Lind | as Jennifer 'Jen' MacMahon | |
| | Grace Park | as Shannon Ng | |
| | P.J. Prinsloo | as Chris Laidlaw | |
| | Micah Gardener | as Craig Woolbridge | |
| | Elana Nap | as Erin Woolbridge | |
| | Vanessa King | as Anika Nedeau | |
| | Richard Kahan | as Gil Kurvers | |
| | Daniella Evangelista | as Tracey Antonelli | |
| | Meghan Black | as Kat Deosdade | |
| | Chas Harrison | as Kevin Michelsen | |
| | Jessica Lucas | as Bekka Lawrence | |
| | Chiara Zanni | as Maggie Buckman | |
| | Myles Ferguson | as Scott Linton | |
Series Crew
| | Position | Name |
| --- | --- | --- |
| | Executive Producer | Michael Chechik |
| | Creator | Ian Weir |
| | Executive Producer | Ian Weir |
| | Composer | Graeme Coleman |
| | Producer | Christian Bruyere |
| | Producer | Howard Dancyger |
| | Casting Director | Carole Tarlington |
| | Casting Director | Dorothy Szymanska |
Related News
TVMaze