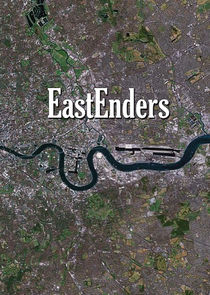 Set in the East End of London, the show focuses on the tensions between love and family with stories ranging from hard-hitting social issues, to personal, human tragedies. And there's plenty of funny moments too.

Classic characters old and new across thousands of episodes have shared a drink in The Queen Vic, shed tears of despair or joy, sat on Arthur's bench in the Square... and at some point or other they probably crossed paths with Ian Beale.
Series Overview
Rating
imDb Rating: 4.7 (7,059 Votes)
Metascore: N/A
Plot
The everyday lives of working-class inhabitants of Albert Square, a traditional Victorian square of terrace houses surrounding a park in the East End of London's Walford borough. The square includes the Queen Vic pub and a street market.
Details
Rated: TV-PG
Released: 19 Feb 1985
Runtime: 30 min
Genre: Crime, Drama, Romance
Director: N/A
Writer: Tony Holland, Julia Smith
Actors: Adam Woodyatt, Steve McFadden, Pam St. Clement, June Brown
Language: English
Country: UK
Awards: 180 wins & 271 nominations.
Total Seasons: 1
Next Episode
Thursday 17th October
Episode 35x167; Oct 17, 2019
Stuart leans on Callum for support, Martin's behaviour spirals out of control, and Mo receives a worrying letter.
Previous Episode
Tuesday 15th October
Episode 35x166; Oct 15, 2019
Rainie reaches breaking point, Martin's conscience gets the better of him, and Tiffany and Keegan make an announcement.
Episodes 35x172: Friday 25th October 35x171: Thursday 24th October 35x170: Tuesday 22nd October 35x169: Monday 21st October 35x168: Friday 18th October 35x167: Thursday 17th October 35x166: Tuesday 15th October 35x165: Monday 14th October 35x164: Friday 11th October

View All Episodes
Cast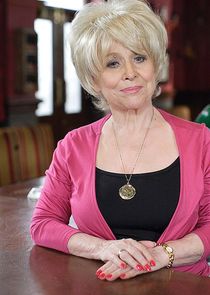 Barbara Windsor as Peggy Mitchell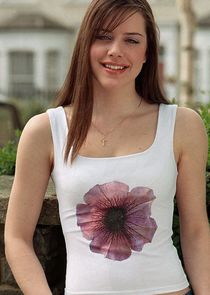 Michelle Ryan as Zoe Slater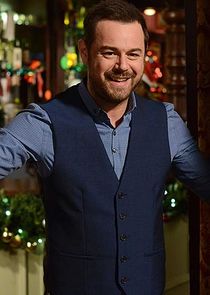 Danny Dyer as Mick Carter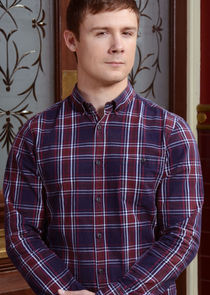 Danny-Boy Hatchard as Lee Carter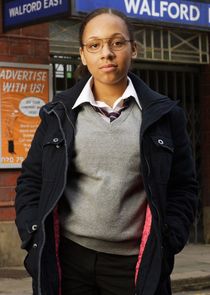 Belinda Owusu as Libby Fox
Annette Badland as Babe Smith
View Full Cast
Skip to:
Season 1
| Episode No. | No. Overall | Title | Airdate | Runtime | Summary |
| --- | --- | --- | --- | --- | --- |
| 1 | 1 | Murder In Albert Square | 1985-02-19 | 30 | |
| 2 | 2 | The Anniversary Walk | 1985-02-21 | 30 | |
| 3 | 3 | Brewery Drives Back | 1985-02-26 | 30 | |
| 4 | 4 | A Very Private Party | 1985-02-28 | 30 | |
| 5 | 5 | Luftwaffen Lofty | 1985-03-05 | 30 | |
| 6 | 6 | One Man's Trash | 1985-03-06 | 30 | |
| 7 | 7 | A Perfect Sunday | 1985-03-12 | 30 | |
| 8 | 8 | Bently Ruses | 1985-03-14 | 30 | |
| 9 | 9 | Bent Gear | 1985-03-19 | 30 | |
| 10 | 10 | Yuppie Invasion | 1985-03-21 | 30 | |
| 11 | 11 | The Messenger | 1985-03-26 | 30 | |
| 12 | 12 | Scorched Silks and Other Delights | 1985-03-28 | 30 | |
| 13 | 13 | Rub-a-Dub-Thud | 1985-04-02 | 30 | |
| 14 | 14 | Tango For Two | 1985-04-04 | 30 | |
| 15 | 15 | Chef's Suprise | 1985-04-09 | 30 | |
| 16 | 16 | Micro-Wave Goodbye | 1985-04-11 | 30 | |
| 17 | 17 | Showdown at Walford Station | 1985-04-16 | 30 | |
| 18 | 18 | Claction or Bust | 1985-04-18 | 30 | |
| 19 | 19 | Tue 23 Apr, 1985 | 1985-04-23 | 30 | |
| 20 | 20 | Thur 25 Apr, 1985 | 1985-04-25 | 30 | |
| 21 | 21 | Tue 30 Apr, 1985 | 1985-04-30 | 30 | |
| 22 | 22 | Thur 2 May, 1985 | 1985-05-02 | 30 | |
| 23 | 23 | Tue 7 May, 1985 | 1985-05-07 | 30 | |
| 24 | 24 | Thur 9 May, 1985 | 1985-05-09 | 30 | |
| 25 | 25 | Tue 14 May, 1985 | 1985-05-14 | 30 | |
| 26 | 26 | Thur 16 May, 1985 | 1985-05-16 | 30 | |
| 27 | 27 | Tue 21 May, 1985 | 1985-05-21 | 30 | |
| 28 | 28 | Thur 23 May, 1985 | 1985-05-23 | 30 | |
| 29 | 29 | Tue 28 May, 1985 | 1985-05-28 | 30 | |
| 30 | 30 | Thur 30 May, 1985 | 1985-05-30 | 30 | |
| 31 | 31 | Tue 4 Jun, 1985 | 1985-06-04 | 30 | |
| 32 | 32 | Thur 6 Jun, 1985 | 1985-06-06 | 30 | |
| 33 | 33 | Tue 11 Jun, 1985 | 1985-06-11 | 30 | |
| 34 | 34 | Thur 13 Jun, 1985 | 1985-06-13 | 30 | |
| 35 | 35 | Tue 18 Jun, 1985 | 1985-06-18 | 30 | |
| 36 | 36 | Thur 20 Jun, 1985 | 1985-06-20 | 30 | |
| 37 | 37 | Tue 25 Jun, 1985 | 1985-06-25 | 30 | |
| 38 | 38 | Thur 27 Jun, 1985 | 1985-06-27 | 30 | |
| 39 | 39 | Tue 2 Jul, 1985 | 1985-07-02 | 30 | |
| 40 | 40 | Thur 4 Jul, 1985 | 1985-07-04 | 30 | |
| 41 | 41 | Tue 9 Jul, 1985 | 1985-07-09 | 30 | |
| 42 | 42 | Thur 11 Jul, 1985 | 1985-07-11 | 30 | |
| 43 | 43 | Tue 16 Jul, 1985 | 1985-07-16 | 30 | |
| 44 | 44 | Thur 18 Jul, 1985 | 1985-07-18 | 30 | |
| 45 | 45 | Tue 23 Jul, 1985 | 1985-07-23 | 30 | |
| 46 | 46 | Thur 25 Jul, 1985 | 1985-07-25 | 30 | |
| 47 | 47 | Tue 30 Jul, 1985 | 1985-07-30 | 30 | |
| 48 | 48 | Thur 1 Aug, 1985 | 1985-08-01 | 30 | |
| 49 | 49 | Tue 6 Aug, 1985 | 1985-08-06 | 30 | |
| 50 | 50 | Thur 8 Aug, 1985 | 1985-08-08 | 30 | |
| 51 | 51 | Tue 13 Aug, 1985 | 1985-08-13 | 30 | |
| 52 | 52 | Thur 15 Aug, 1985 | 1985-08-15 | 30 | |
| 53 | 53 | Tue 20 Aug, 1985 | 1985-08-20 | 30 | |
| 54 | 54 | Thur 22 Aug, 1985 | 1985-08-22 | 30 | |
| 55 | 55 | Tue 27 Aug, 1985 | 1985-08-27 | 30 | |
| 56 | 56 | Thur 29 Aug, 1985 | 1985-08-29 | 30 | |
| 57 | 57 | Tue 3 Sep, 1985 | 1985-09-03 | 30 | |
| 58 | 58 | Thur 5 Sep, 1985 | 1985-09-05 | 30 | |
| 59 | 59 | Tue 10 Sep, 1985 | 1985-09-10 | 30 | |
| 60 | 60 | Thur 12 Sep, 1985 | 1985-09-12 | 30 | |
| 61 | 61 | Tue 17 Sep, 1985 | 1985-09-17 | 30 | |
| 62 | 62 | Thur 19 Sep, 1985 | 1985-09-19 | 30 | |
| 63 | 63 | Tue 24 Sep, 1985 | 1985-09-24 | 30 | |
| 64 | 64 | Thur 26 Sep, 1985 | 1985-09-26 | 30 | |
| 65 | 65 | Tue 1 Oct, 1985 | 1985-10-01 | 30 | |
| 66 | 66 | Thur 3 Oct, 1985 | 1985-10-03 | 30 | |
| 67 | 67 | Tue 8 Oct, 1985 | 1985-10-08 | 30 | |
| 68 | 68 | Thur 10 Oct, 1985 | 1985-10-10 | 30 | |
| 69 | 69 | Tue 15 Oct, 1985 | 1985-10-15 | 30 | |
| 70 | 70 | Thur 17 Oct, 1985 | 1985-10-17 | 30 | |
| 71 | 71 | Tue 22 Oct, 1985 | 1985-10-22 | 30 | |
| 72 | 72 | Thur 24 Oct, 1985 | 1985-10-24 | 30 | |
| 73 | 73 | Tue 29 Oct, 1985 | 1985-10-29 | 30 | |
| 74 | 74 | Thur 31 Oct, 1985 | 1985-10-31 | 30 | |
| 75 | 75 | Tue 5 Nov, 1985 | 1985-11-05 | 30 | |
| 76 | 76 | Thur 7 Nov, 1985 | 1985-11-07 | 30 | |
| 77 | 77 | Tue 12 Nov, 1985 | 1985-11-12 | 30 | |
| 78 | 78 | Thur 14 Nov, 1985 | 1985-11-14 | 30 | |
| 79 | 79 | Tue 19 Nov, 1985 | 1985-11-19 | 30 | |
| 80 | 80 | Thur 21 Nov, 1985 | 1985-11-21 | 30 | |
| 81 | 81 | Tue 26 Nov, 1985 | 1985-11-26 | 30 | |
| 82 | 82 | Thur 28 Nov, 1985 | 1985-11-28 | 30 | |
| 83 | 83 | Tue 3 Dec, 1985 | 1985-12-03 | 30 | |
| 84 | 84 | Thur 5 Dec, 1985 | 1985-12-05 | 30 | |
| 85 | 85 | Tue 10 Dec, 1985 | 1985-12-10 | 30 | |
| 86 | 86 | Thur 12 Dec, 1985 | 1985-12-12 | 30 | |
| 87 | 87 | Tue 17 Dec, 1985 | 1985-12-17 | 30 | |
| 88 | 88 | Thur 19 Dec, 1985 | 1985-12-19 | 30 | |
| 89 | 89 | Tue 24 Dec, 1985 | 1985-12-24 | 30 | |
| 90 | 90 | Thur 26 Dec, 1985 | 1985-12-26 | 30 | |
| 91 | 91 | Tue 31 Dec, 1985 | 1985-12-31 | 30 | |
Series Cast
| | | | |
| --- | --- | --- | --- |
| | Barbara Windsor | as Peggy Mitchell | |
| | Michelle Ryan | as Zoe Slater | |
| | Danny Dyer | as Mick Carter | |
| | Danny-Boy Hatchard | as Lee Carter | |
| | Belinda Owusu | as Libby Fox | |
| | Annette Badland | as Babe Smith | |
| | Kellie Bright | as Linda Carter | |
| | Neil McDermott | as Ryan Malloy | |
| | Letitia Dean | as Sharon Mitchell | |
| | Adam Woodyatt | as Ian Beale | |
| | Steve McFadden | as Phil Mitchell | |
| | Shona McGarty | as Whitney Carter | |
| | Jacqueline Jossa | as Lauren Branning | |
| | Diane Parish | as Denise Fox | |
| | Linda Henry | as Shirley Carter | |
| | Lacey Turner | as Stacey Fowler | |
| | Charlie Jones | as Ben Mitchell | |
| | Luisa Bradshaw-White | as Tina Carter | |
| | Wendy Richard | as Pauline Fowler | |
| | Joshua Pascoe | as Ben Mitchell | |
| | Harry Reid | as Ben Mitchell | |
| | Rita Simons | as Roxy Mitchell | |
| | Samantha Womack | as Ronnie Mitchell | |
| | Perry Fenwick | as Billy Mitchell | |
| | Lisa Hammond | as Donna Yates | |
| | Laurie Brett | as Jane Beale | |
| | Jamie Borthwick | as Jay Brown | |
| | Gillian Taylforth | as Kathy Beale | |
| | Glynis Barber | as Glenda Mitchell | |
| | Lorna Fitzgerald | as Abi Branning | |
| | June Brown | as Dot Branning | |
| | Rudolph Walker | as Patrick Trueman | |
| | James Alexandrou | as Martin Fowler | |
| | James Bye | as Martin Fowler | |
| | Scott Maslen | as Jack Branning | |
| | Davood Ghadami | as Kush Kazemi | |
| | Bonnie Langford | as Carmel Kazemi | |
| | Jasmine Armfield | as Bex Fowler | |
| | Ted Reilly | as Johnny Carter | |
| | Sam Strike | as Johnny Carter | |
| | Lin Blakley | as Pam Coker | |
| | Nitin Ganatra | as Masood Ahmed | |
| | Emma Barton | as Honey Mitchell | |
| | Tilly Keeper | as Louise Mitchell | |
| | Jake Wood | as Max Branning | |
| | Natalie Cassidy | as Sonia Fowler | |
| | Roger Sloman | as Les Coker | |
| | Maddy Hill | as Nancy Carter | |
| | Riley Carter Millington | as Kyle Slater | |
| | Shaheen Jafargholi | as Shakil Kazemi | |
| | Matt Di Angelo | as Dean 'Deano' Wicks | |
| | Tameka Empson | as Kim Fox-Hubbard | |
| | Aaron Sidwell | as Steven Beale | |
| | Richard Blackwood | as Vincent Hubbard | |
| | Declan Bennett | as Charlie Cotton | |
| | Shane Richie | as Alfie Moon | |
| | Lindsey Coulson | as Carol Jackson | |
| | Timothy West | as Stan Carter | |
| | Liam Bergin | as Daniel Mitchell | |
| | Jessie Wallace | as Kat Moon | |
| | Patsy Palmer | as Bianca Jackson | |
| | Ricky Norwood | as Arthur 'Fatboy' Chubb | |
| | Kristian Kiehling | as Aleks Shirovs | |
| | Karl Howman | as Andrew 'Buster' Briggs | |
| | Ellen Thomas | as Claudette Hubbard | |
| | Rebecca Scroggs | as Fiona "Tosh" Mackintosh | |
| | Himesh Patel | as Tamwar Masood | |
| | Danielle Harold | as Lola Pearce | |
| | Lynda Baron | as Linda Clarke | |
| | Ann Mitchell | as Cora Cross | |
| | Khali Best | as Dexter Hartman | |
| | Jonny Labey | as Paul Coker | |
| | Terry Alderton | as Terry Spraggan | |
| | Mimi Keene | as Cindy Williams | |
| | James Forde | as Liam Butcher | |
| | Jamie Lomas | as Jake Stone | |
| | Laila Morse | as Mo Harris | |
| | Michael French | as David Wicks | |
| | Ian Lavender | as Derek Harkinson | |
| | Jenna Russell | as Michelle Fowler | |
| | Susan Tully | as Michelle Fowler | |
| | Ross Kemp | as Grant Mitchell | |
| | John Altman | as Nick Cotton | |
| | Pauline McLynn | as Yvonne Cotton | |
| | Tanya Franks | as Rainie Cross | |
| | John Partridge | as Christian Clarke | |
| | Kim Medcalf | as Sam Mitchell | |
| | Danniella Westbrook | as Sam Mitchell | |
| | Kierston Wareing | as Kirsty Branning | |
| | Gillian Wright | as Jean Slater | |
| | Gary Lucy | as Danny Pennant | |
| | Michael Cashman | as Colin Russell | |
| | Anita Dobson | as Angie Watts | |
| | Don Gilet | as Lucas Johnson | |
| | Pam St. Clement | as Pat Evans | |
| | Cheryl Fergison | as Heather Trott | |
| | Phaldut Sharma | as Amjad Jahangir "AJ" Ahmed | |
| | Charlie Brooks | as Janine Butcher | |
| | Charlie Clements | as Bradley Branning | |
| | Leonard Fenton | as Harold Legg | |
| | Gavin Richards | as Terry Raymond | |
| | Jacqueline Leonard | as Lorraine Wicks | |
| | Leslie Grantham | as Den Watts | |
| | Shreela Ghosh | as Naima Jeffrey | |
| | Nej Adamson | as Ali Osman | |
| | Rachel Bright | as Poppy Meadow | |
| | Bill Treacher | as Arthur Fowler | |
| | Sandy Ratcliff | as Sue Osman | |
| | Anna Wing | as Lou Beale | |
| | Peter Dean | as Pete Beale | |
| | Paul J. Medford | as Kelvin Carpenter | |
| | Michelle Collins | as Cindy Beale | |
| | Dean Gaffney | as Robbie Jackson | |
| | Gretchen Franklin | as Ethel Skinner | |
| | Daniel Coonan | as Carl White | |
| | Jamila Massey | as Neelam Kapoor | |
| | Rakhee Thakrar | as Shabnam Masood | |
| | Polly Perkins | as Rose Cotton | |
| | Joe Swash | as Mickey Miller | |
| | Krystle Williams | as Kim McFarlane | |
| | Harry Landis | as Felix Kawalski | |
| | Haluk Bilginer | as Mehmet Osman | |
| | Cavan Clerkin | as Joel Reynalds | |
| | Joseph Kpobie | as Juley Smith | |
| | Leslie Schofield | as Jeff Healy | |
| | Tommy Eytle | as Jules Tavernier | |
| | Sally Sagoe | as Hannah Carpenter | |
| | Robert Kazinsky | as Sean Slater | |
| | Hilda Braid | as Nana Moon | |
| | Shaun Williamson | as Barry Evans | |
| | Jasmyn Banks | as Alice Branning | |
| | Carmel Cryan | as Brenda Boyle | |
| | Sean Gleeson | as Conor Flaherty | |
| | Aftab Sachak | as Ashraf Karim | |
| | Nina Wadia | as Zainab Masood | |
| | Ricky Grover | as Anthony Cotton | |
| | Zahra Ahmadi | as Shabnam Masood | |
| | Charlie G. Hawkins | as Darren Miller | |
| | Kellie Shirley | as Carly Wicks | |
| | Martin Kemp | as Steve Owen | |
| | Howard Antony | as Alan Jackson | |
| | Ishia Bennison | as Guizin Osman | |
| | Tom Watt | as Lofty Holloway | |
| | Hetti Bywater | as Lucy Beale | |
| | Marc Bannerman | as Gianni Di Marco | |
| | Jacqui Gordon-Lawrence | as Etta Tavernier | |
| | Shirley Cheriton | as Debbie Wilkins | |
| | Dilys Laye | as Maxine Palmer | |
| | Paul Nicholls | as Joe Wicks | |
| | Jo Joyner | as Tanya Branning | |
| | Lucy Speed | as Natalie Price Evans | |
| | Carli Norris | as Alice McMahon | |
| | John Hallam | as Barnsey Barnes | |
| | Mike Reid | as Frank Butcher | |
| | Michael Higgs | as Andy Hunter | |
| | David Essex | as Eddie Moon | |
| | Mohammed George | as Gus Smith | |
| | Sylvester Williams | as Mick McFarlane | |
| | Matilda Ziegler | as Donna Ludlow | |
| | Maggie O'Neill | as Suzy Branning | |
| | Isobelle Malloy | as Bella Stone | |
| | Derek Martin | as Charlie Slater | |
| | Russell Floyd | as Michael Rose | |
| | Leroy Golding | as Celestine Tavernier | |
| | Jane How | as Jan Hammond | |
| | Nicola Stapleton | as Mandy Salter | |
| | Elliott Jordan | as Callum Monks | |
| | Robyn Moore | as Shirley Benson | |
| | Caroline Paterson | as Ruth Fowler | |
| | Louise Plowright | as Julie Cooper | |
| | Gerry Cowper | as Rosie Miller | |
| | Clare Wilkie | as Sandra Di Marco | |
| | Mona Hammond | as Blossom Jackson | |
| | Brian Croucher | as Ted Hills | |
| | Louise Jameson | as Rosa Di Marco | |
| | Emer Kenny | as Zsa Zsa Carter | |
| | Nabil Elouahabi | as Tariq Larousi | |
| | Andrew Lynford | as Simon Raymond | |
| | Michelle Gayle | as Hattie Tavernier | |
| | Delanie Forbes | as Cassie Carpenter | |
| | Alex Ferns | as Trevor Morgan | |
| | Sid Owen | as Ricky Butcher | |
| | Tony Discipline | as Tyler Moon | |
| | Larry Lamb | as Archie Mitchell | |
| | Scarlett Alice Johnson | as Vicki Fowler | |
| | Deepak Verma | as Sanjay Kapoor | |
| | Mark Thrippleton | as Paul Priestley | |
| | Billy Murray | as Johnny Allen | |
| | Steve John Shepherd | as Michael Moon | |
| | Josie Lawrence | as Manda Best | |
| | Ray Brooks | as Joe Macer | |
| | Corinne Skinner-Carter | as Audrey Truman | |
| | Sophie Lawrence | as Diane Butcher | |
| | Tracy-Ann Oberman | as Chrissie Watts | |
| | Pooja Shah | as Kareena Ferreira | |
| | Barbara Keogh | as Lilly Mattock | |
| | Michelle Joseph | as Della Alexander | |
| | Ross Davidson | as Andy O'Brien | |
| | Craig Fairbrass | as Dan Sullivan | |
| | Janet Dibley | as Lorna Cartwright | |
| | Ben Hardy | as Peter Beale | |
| | Nina Toussaint-White | as Syd Chambers | |
| | Ashvin Luximon | as Asif Malik | |
| | Martine McCutcheon | as Tiffany Raymond | |
| | Nick Berry | as Simon Wicks | |
| | Ricky Groves | as Garry Hobbs | |
| | Dave Hill | as Bert Atkinson | |
| | Shobu Kapoor | as Gita Kapoor | |
| | Sam Attwater | as Leon Small | |
| | Shana Swash | as Demi Miller | |
| | Frankie Fitzgerald | as Ashley Cotton | |
| | Kara Tointon | as Dawn Swann | |
| | Jimi Mistry | as Fred Fonseca | |
| | Madeline Duggan | as Lauren Branning | |
| | Ray Panthaki | as Rohan 'Ronny' Ferreira | |
| | Carol Harrison | as Louise Raymond | |
| | Steven Woodcock | as Clyde Tavernier | |
| | Chris Coghill | as Tony King | |
| | Edna Doré | as Mo Butcher | |
| | Jamie Foreman | as Derek Branning | |
| | Bindya Solanki | as Nita Mistry | |
| | Pamela Salem | as Joanne Francis | |
| | Nisha Kapur | as Shireen Karim | |
| | Kate Williams | as Liz Turner | |
| | Jacquetta May | as Rachel Kominski | |
| | Raji James | as Ash Ferreira | |
| | Stefan Booth | as Greg Jessop | |
| | Susan George | as Margaret Walker | |
| | Mark Monero | as Steve Elliot | |
| | Lauren Crace | as Danielle Jones | |
| | Ian Reddington | as Richard Cole | |
| | Chucky Venn | as Ray Dixon | |
| | Melissa Suffield | as Lucy Beale | |
| | Deborah Sheridan-Taylor | as Saskia Duncan | |
| | Garey Bridges | as Lloyd Tavernier | |
| | Michael Greco | as Beppe di Marco | |
| | Cliff Parisi | as Rick "Minty" Peterson | |
| | Troy Titus-Adams | as Nina Harris | |
| | Angela Wynter | as Yolande Trueman | |
| | John Bowler | as Dougie Slade | |
| | Paul Moriarty | as George Palmer | |
| | Pat Coombs | as Marge Green | |
| | Simone James | as Becca Swanson | |
| | Hannah Waterman | as Laura Beale | |
| | Thomas Law | as Peter Beale | |
| | David Spinx | as Keith Miller | |
| | Carly Hillman | as Nicky Di Marco | |
| | Michael Tudor Barnes | as Willy Roper | |
| | Donald Tandy | as Tom Clements | |
| | Nicole Arumugam | as Shelley Lewis | |
| | Debbie Arnold | as April Branning | |
| | Claire Perkins | as Ava Hartman | |
| | Molly Collin | as Dotty Cotton | |
| | Brooke Kinsella | as Kelly Taylor | |
| | Des Coleman | as Lenny Wallace | |
| | Susanna Dawson | as Gill Fowler | |
| | Nadia Sawalha | as Annie Palmer | |
| | Nigel Harman | as Dennis Rickman | |
| | Marc Elliott | as Syed Masood | |
| | Bobby Davro | as Vinnie Monks | |
| | Lucy Benjamin | as Lisa Fowler | |
| | Victoria Gould | as Polly Becker | |
| | Rani Singh | as Sufia Karim | |
| | Joe Absolom | as Matthew Rose | |
| | Zöe Lucker | as Vanessa Gold | |
| | Louisa Lytton | as Ruby Allen | |
| | Elizabeth Kelly | as Nellie Ellis | |
| | Nicola Duffett | as Debbie Bates | |
| | Kathryn Apanowicz | as Magda Czajkowski | |
| | Cornell S. John | as Sam James | |
| | Preeya Kalidas | as Amira Masood | |
| | Mark Homer | as Tony Hills | |
| | William Boyde | as James Wilmott-Brown | |
| | Roberta Taylor | as Irene Raymond | |
| | Jemma Walker | as Sasha Perkins | |
| | Paul Bradley | as Nigel Bates | |
| | Kacey Ainsworth | as Maureen "Little Mo" Morgan | |
| | Todd Carty | as Mark Fowler | |
| | Devon Anderson | as Billy Jackson | |
| | Ronny Jhutti | as Sohail Karim | |
| | Ameet Chana | as Aditya 'Adi' Ferreira | |
| | Linda Davidson | as Mary Smith | |
| | Christopher Parker | as Spencer Moon | |
| | Sean Maguire | as Aidan Brosnan | |
| | Tara Lynne O'Neill | as Joanne Ryan | |
| | Melanie Clark-Pullen | as Mary Flaherty | |
| | David Witts | as Joey Branning | |
| | Rolan Bell | as Theo Kelly | |
| | Elaine Lordan | as Lynne Hobbs | |
| | Richard Driscoll | as Alex Healy | |
| | Helen Pearson | as April McIntosh | |
| | Race Davies | as Jackie Owen | |
| | Tamzin Outhwaite | as Melanie Owen | |
| | Jake Maskall | as Danny Moon | |
| | Matt Lapinskas | as Anthony Moon | |
| | Gemma Bissix | as Clare Bates | |
| | Tony Caunter | as Roy Evans | |
| | Gagendeep Rai | as Sharmilla Kapoor | |
| | Steven Hartley | as Matthew Jackson | |
| | Kate Magowan | as Sadie Young | |
| | Jill Halfpenny | as Kate Mitchell | |
| | Leila Birch | as Teresa Di Marco | |
| | Anna Barkan | as Nadia Mitchell | |
| | Oscar James | as Tony Carpenter | |
| | Adam Croasdell | as Al Jenkins | |
| | John Bardon | as Jim Branning | |
| | Daniela Denby-Ashe | as Sarah Hills | |
| | Tiana Benjamin | as Chelsea Fox | |
| | Gary Beadle | as Paul Truman | |
| | Richard Elis | as Huw Edwards | |
| | Paddy Joyce | as John Royle | |
| | Jack Ryder | as Jamie Mitchell | |
Series Crew
| | Position | Name |
| --- | --- | --- |
| | Associate Producer | Nick Jones |
| | Associate Producer | Simon Bird |
| | Creator | Tony Holland |
| | Executive Producer | Dominic Treadwell-Collins |
| | Associate Producer | Christopher Ballantine |
| | Creator | Julia Smith |
| | Executive Producer | Sean O'Connor |
| | Producer | Sharon Batten |
Related News
TVMaze