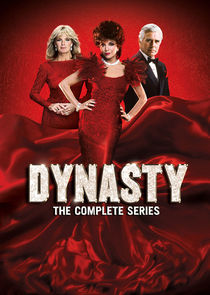 The saga of a wealthy Denver family in the oil business: Blake Carrington, the patriarch; Krystle, his former secretary and wife; his children: Adam, lost in childhood after a kidnapping; Fallon, pampered and spoiled; Steven, openly gay; and Amanda, hidden from him by his ex-wife, the conniving Alexis. Most of the show features the conflict between 2 large corporations, Blake's Denver Carrington and Alexis' Colby Co. Passion, glamour, catfights, and the biggest shoulder pads in Denver. Dynasty was the primetime soap fueled by an all-star cast and "sexsational" storylines. Relive the wrestling matches between Alexis and Krystle, Steven's scandalous romances, Fallon's affairs with practically everybody, and of course, the power struggles at Denver-Carrington, led by the magnetic Blake Carrington.
Series Overview
Rating
imDb Rating: 6.2 (6,028 Votes)
Metascore: N/A
Plot
The trials and tribulations of two feuding families, the Carringtons and the Colbys, both oil rich families in Denver, Colorado.
Details
Rated: TV-PG
Released: 12 Jan 1981
Runtime: 60 min
Genre: Drama, Romance
Director: N/A
Writer: Esther Shapiro, Richard Alan Shapiro
Actors: John Forsythe, Linda Evans, Joan Collins, Gordon Thomson
Language: English
Country: USA
Awards: Won 5 Golden Globes. Another 19 wins & 67 nominations.
Total Seasons: 9
Previous Episode
Catch 22
Episode 9x22; May 10, 1989
Previous Episodes 9x22: Catch 22 9x21: Blasts from the Past 9x20: Here Comes the Son 9x19: No Bones About It 9x18: Tale of the Tape 9x17: Sins of the Father 9x16: Grimes and Punishment 9x15: The Son Also Rises 9x14: House of the Falling Son

View All Episodes
Cast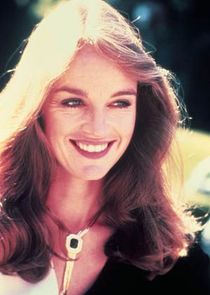 Emma Samms as Fallon Carrington Colby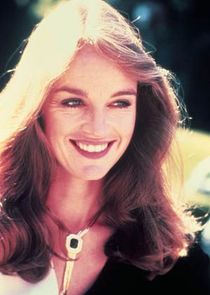 Pamela Sue Martin as Fallon Carrington Colby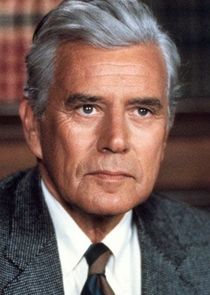 John Forsythe as Blake Carrington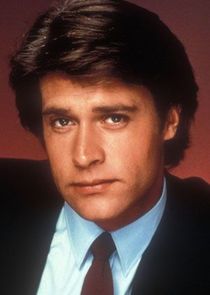 John James as Jeff Colby
Linda Evans as Krystle Carrington
Jack Coleman as Steven Carrington
View Full Cast
Skip to:
Season 1
| Episode No. | No. Overall | Title | Airdate | Runtime | Summary |
| --- | --- | --- | --- | --- | --- |
| 1 | 1 | Oil (1) | 1981-01-12 | 60 | As Krystle Grant Jennings prepares to marry wealthy oil tycoon Blake Carrington, Matthew Blaisdel, a former lover, returns to town and causes her second thoughts. Blake's estranged son Steven returns home for the ceremony, as does rebellious daughter Fallon, who objects to the union. |
| 2 | 2 | Oil (2) | 1981-01-12 | 60 | As Krystle Grant Jennings prepares to marry wealthy oil tycoon Blake Carrington, Matthew Blaisdel, a former lover, returns to town and causes her second thoughts. Blake's estranged son Steven returns home for the ceremony, as does rebellious daughter Fallon, who objects to the union. |
| 3 | 3 | Oil (3) | 1981-01-12 | 60 | Blake and Krystle are married; Jeff Colby pursues a disinterested Fallon; Walter and Matthew form a business partnership; Claudia and Lindsay try without success to resolve their differences. |
| 4 | 4 | The Honeymoon | 1981-01-19 | 60 | Urgent business cuts short Blake and Krystle's honeymoon; Steven takes a job working for Matthew Blaisdel; Cecil proposes that Fallon marry his nephew. |
| 5 | 5 | The Dinner Party | 1981-01-26 | 60 | Blake invites Matthew to dinner at the mansion to entice him to return to Denver-Carrington; Krystle clashes with head butler, Joseph; Matthew tells Krystle he's still in love with her; Jeff attempts to win Fallon. |
| 6 | 6 | Fallon's Wedding | 1981-02-02 | 60 | Steven's ex-lover, Ted, arrives from New York; Fallon reluctantly marries Jeff Colby; Blake hires Michael, the chauffeur, to do undercover work for Denver-Carrington. |
| 7 | 7 | The Chauffeur Tells a Secret | 1981-02-16 | 60 | Steven is taunted on the job for being gay; Blake learns of the terms of Fallon's marriage to Jeff; Steven finds himself attracted to Claudia. |
| 8 | 8 | The Bordello | 1981-02-23 | 60 | Walter takes Steven to a bordello; Steven is blamed for sabotaging Matthew's rig; Krystle pawns her diamonds to help Matthew financially. |
| 9 | 9 | Krystle's Lie | 1981-03-02 | 60 | After being fired for sabotaging Matthew's equipment, an innocent Steven learns he was set up; Lindsay is shattered to learn about her birth; Blake tries to learn who bankrolled Matthew; Fallon warns Steven's ex-lover to stay away from her brother. |
| 10 | 10 | The Necklace | 1981-03-02 | 60 | Matthew and Walter's well comes in; Fallon asks to borrow the necklace Krystle pawned to help Matthew; at his mountain cabin, Steven and Claudia make love. |
| 11 | 11 | The Beating | 1981-03-09 | 60 | Steven announces he is moving out of the mansion; the chauffeur, Michael, tells Blake of Steven's affair with Claudia; Fallon resumes relations with Michael, until Blake has the chauffeur worked over; Lindsay sees her mother with Steven |
| 12 | 12 | The Birthday Party | 1981-03-16 | 60 | Blake learns Krystle pawned her emerald necklace to help out Matthew; Fallon tells Jeff she married him solely for her father's welfare; Steven's former lover, Ted, arrives in Denver. |
| 13 | 13 | The Separation | 1981-03-23 | 60 | Steven tells Claudia he spent the night with Ted; Krystle leaves Blake; seeing Ted embrace his son, Blake strikes him; Steven accuses his father of murder. |
| 14 | 14 | Blake Goes to Jail | 1981-04-13 | 60 | Blake must stand trial for the murder of Steven's lover; Krystle returns home to be with Blake. Fallon testified in her father's behalf but Steven refutes her statements in court. |
| 15 | 15 | The Testimony | 1981-04-20 | 60 | On the witness stand, Blake maintains his innocence; Matthew learns of Claudia's affair with Steven; Claudia and daughter Lindsay are involved in an automobile accident; The prosecution calls in a mysterious witness that Blake is surprised to see. |
Season 2
| Episode No. | No. Overall | Title | Airdate | Runtime | Summary |
| --- | --- | --- | --- | --- | --- |
| 1 | 16 | Enter Alexis | 1981-11-04 | 60 | Blake's first wife Alexis testifies that Blake is capable of violence; Matthew takes off with Lindsay; Alexis tells Steven of her love for him; the jury announces they have reached a verdict. |
| 2 | 17 | The Verdict | 1981-11-11 | 60 | Blake is found guilty; Krystle reunites with her husband; Blake strikes Steven; a pregnant Krystle suffers a fall; Alexis moves onto the Carrington estate. |
| 3 | 18 | Alexis' Secret | 1981-11-18 | 60 | Claudia attempts suicide; Alexis tells Steven that he is Blake's only child. |
| 4 | 19 | Fallon's Father | 1981-11-25 | 60 | Alexis tells Cecil Colby that Fallon is his daughter; Blake and Steven are urged to reconcile; Dr. Toscanni pulls an unconscious Steven from the pool and rushes him to the hospital. |
| 5 | 20 | Reconciliation | 1981-12-02 | 60 | Steven returns to the mansion to recover from injuries sustained by his fall; Krystle's niece, Sammy Jo, arrives to spend a few weeks with the Carrigtons; Alexis hires a private investigator to delve into Krystle's past. |
| 6 | 21 | Viva Las Vegas | 1981-12-09 | 60 | Nick reveals to his sister that Blake is responsible for the death of their younger brother; Sammy Jo and Steven spend the night together; Alexis shoots at Krystle's horse, causing her to be thrown to the ground and hospitalized, her baby's life in danger. |
| 7 | 22 | The Miscarriage | 1981-12-16 | 60 | Krystle loses her baby; Steven and Sammy Jo begin dating, although Steven is in love with Claudia. Fallon continues her affair with Nick, and is jealous to find him visiting Krystle in the hospital; Denver-Carrington suffers more problems with their Middle Eastern oil leases. |
| 8 | 23 | The Mid-East Meeting | 1982-01-06 | 60 | Fallon learns she is pregnant and tells Jeff she is having an abortion; he agrees to divorce her but only if she bears the child. Krystle remains despondent over the loss of her baby; Claudia takes a job with Denver-Carrington; Alexis lures Blake to Rome under the guise of a business deal. |
| 9 | 24 | The Psychiatrist | 1982-01-13 | 60 | Alexis tricks Blake into coming to Rome and further traps him by hiring a gossip photographer to snap suggestive photos of the two; Jeff begs Fallon to cancel her abortion; as Nick confronts Krystle, his consolation gives way to passion. |
| 10 | 25 | Sammy Jo and Steven Marry | 1982-01-20 | 60 | Nick tells Krystle of his deep feelings for her; Steven and Sammy Jo marry; Fallon cancels her abortion; after the scandal caused by the papparazzi photos of Alexis and Blake, Krystle leaves her husband. |
| 11 | 26 | The Car Explosion | 1982-01-27 | 60 | Nick persuades Krystle to leave Blake; Steven and Sammy Jo announce they are married; Blake is attacked by gangsters and blinded when his car is bombed. |
| 12 | 27 | Blake's Blindness | 1982-02-03 | 60 | Blake remains blinded following the explosion; Nick asks Krystle to divorce her husband and marry him; Blake investigates Nick's past; Alexis is determined to drive Krystle from Denver. |
| 13 | 28 | The Hearing | 1982-02-10 | 60 | Fallon confesses her love to Nick, but he is interested in Krystle; Blake's attempts to bring gangster Logan Rhinewood before a Crime Committee hearing are thwarted; Sammy Jo tells Alexis she knows her secret; Blake receives an anonymous letter revealing that his wife is sleeping with Nick Toscanni; Blake regains his eyesight. |
| 14 | 29 | The Iago Syndrome | 1982-02-17 | 60 | Krystle says goodbye to Nick and leaves Denver; Blake offers to adopt Jeff; Cecil blackmails Claudia; Nick accepts Blake's explanation of his brother's death. |
| 15 | 30 | The Party | 1982-02-24 | 60 | At a party in her honor, Sammy Jo embarrasses the Carringtons and reveals to Fallon that Blake is not her father; Jeff leaves the party with Claudia; Blake tells Krystle his eyesight is restored; Fallon is left unconscious after a car accident. |
| 16 | 31 | The Baby | 1982-03-03 | 60 | Fallon gives birth to a son; Alexis offers Sammy Jo $25,000 to leave Denver; Jeff and Claudia make love; Krystle accuses Alexis of killing her baby; Alexis learns Krystle and Blake are not legally married. |
| 17 | 32 | Mother and Son | 1982-03-10 | 60 | Upon learning he is not her true father, Fallon refuses to see Blake; Jeff falls in love with Claudia, who is caught stealing from Denver-Carrington; Fallon's baby undergoes emergency surgery; Claudia's husband and daughter are believed dead. |
| 18 | 33 | The Gun | 1982-03-24 | 60 | A blood test proves that Blake is Fallon's true father; Steven travels to Hollywood in search of his wife; Claudia learns her husband and daughter are believed to be dead; as Krystle struggles with an armed Claudia, the gun discharges. |
| 19 | 34 | The Fragment | 1982-04-07 | 60 | Claudia is hospitalized after the shooting incident; Krystle is implicated. Logan Rhinewood continues to amass Devner-Carrington; Cecil proposes marriage to Alexis. |
| 20 | 35 | The Shakedown | 1982-04-14 | 60 | Claudia remains confused following the accident; Jeff urges Fallon to reconcile; Steven is blackmailed by a young drifter. |
| 21 | 36 | The Two Princes | 1982-04-28 | 60 | Steven is arrested; Alexis and Cecil plan to marry; Fallon tells Nick it's over between them; Claudia believes Fallon's baby is her now deceased daughter Lindsay. |
| 22 | 37 | The Cliff | 1982-05-04 | 60 | Middle Eastern oilman Farouk, anxious for vengeance against Blake, tells Nick that Carrington is responsible for the death of his brother. Nick attacks Blake, who is left unconscious at the bottom of a deep ravin; Cecil suffers a heart attack in Alexis' apartment. |
Season 3
| Episode No. | No. Overall | Title | Airdate | Runtime | Summary |
| --- | --- | --- | --- | --- | --- |
| 1 | 38 | The Plea | 1982-09-29 | 60 | Krystle finds Blake in the mountains and gets him to the hospital. Nick Toscanni disappears. Cecil is also brought to the hospital, and he's very weak. A police investigation is started to find the baby. The suspects are: Farouk Ahmed, Nick Toscanni, nurse Susan, and an old cemetery worker called Alfred Grimes. |
| 2 | 39 | The Roof | 1982-10-06 | 60 | Michael goes to Denver to find out who he is. Alexis and Cecil plan a wedding in the hospital. Claudia disappears and Blake suspects her of kidnapping the baby. There's an exiting drama on the roof of a tall building. Claudia has the baby in her arms and refuses to give her away, thinking it's Lindsay. |
| 3 | 40 | The Wedding | 1982-10-20 | 60 | The baby is recovered from the real kidnapper, Alfred Grimes, and it turns out he's the father of Roger Grimes. Fallon fires Susan. Claudia leaves for a sanitarium. Fallon starts looking for a job. Blake gives her his hotel La Mirada. She and Michael meet, but without knowing they may be brother and sister. |
| 4 | 41 | The Will | 1982-10-27 | 60 | Cecil leaves his estate and Colbyco to Jeff and Alexis. He also reveals his "Rhinewood" game to Blake at the reading of his will. Blake suspects Alexis of being a part of it. Adam finds Alexis and shows her the silver rattle he had when he was kidnapped and she believes him. |
| 5 | 42 | The Siblings | 1982-11-03 | 60 | Alexis gives her newfound long-lost son Adam a job at Colbyco. Blake starts to believe that Adam may actually be his real son. Fallon and Adam keep flirting with each other, not knowing they are siblings. Adam has dinner with Krystle and Blake, but it ends with a conflict. Alexis finally meets Krystle's first husband, Mark. |
| 6 | 43 | Mark | 1982-11-10 | 60 | Blake tries to be friends with Adam, but Adam rejects him. Alexis tells Mark that he's still married to Krystle. Mark seeks to get a job as a tennis pro at Fallon's hotel. |
| 7 | 44 | Kirby | 1982-11-17 | 60 | Joseph's daughter, Kirby comes to stay with the Carringtons after breaking up with her fiance in France. Joseph tries to persuade her to go back to him. Mark gets the job at Fallon's hotel. Blake tries to get help from congressman Neal McVane. Jeff and Adam have problems working together. Adam gets the hold of a toxic chemical mixture. |
| 8 | 45 | La Mirage | 1982-11-24 | 60 | Fallon gets a letter from Steven and it turns out he's on an oil rig in the Java Sea, Indonesia. Adam mixes the toxic compound in the paint for Jeff's new office. Fallon hires Kirby as a nanny for little Blake, and throws a big opening party for her hotel, which she now calls "La Mirage". |
| 9 | 46 | Acapulco | 1982-12-01 | 60 | Jeff starts to become dizzy and affected by the toxic paint Adam used in his office. Joseph tells Kirby to stay away from Jeff. Krystle goes to Acapulco to find out what really happened with so-called divorce from Mark. Blake comes after her to be with her and she tells him the truth. The oil rig Steven works on explodes. |
| 10 | 47 | The Locket | 1982-12-08 | 60 | The Carrington family is informed that Steven's oil rig exploded. Blake goes to look for him, with an uninvited Alexis. Sammy Jo's father returns to Denver to collect Sammy Jo's share of Steven's inheritance, but Krystle throws him out. |
| 11 | 48 | The Search | 1982-12-15 | 60 | Alexis and Blake continue the search for Steven in Idonesia, but find evidence that Steven might be dead. Blake refuses to believe it, and hires a psychic, Jason Denner, to help. Jeff gets really ill from the paint in his office. Adam rapes Kirby. Frank surprises Krystle outside La Mirage, still wanting the money, but Mark beats him up, and then bribes him to get him away. |
| 12 | 49 | Samantha | 1982-12-29 | 60 | Back in Denver, Blake continues his frantic search for Steven with the help of psychic Jason Dehner. Blake refuses to believe his son is dead, and Krystle is worried about his erratic behavior. Seeing how much she loves Blake, Fallon mends fences with stepmother, Krystle. |
| 13 | 50 | Danny | 1983-01-05 | 60 | An obviously ill Jeff continues to function in a confused state. Sammy Jo announces she's headed for New York to make it big as a model and no longer wants to keep her son, Danny. Blake offers the girl $100,000 to be a mother to the child, but she declines. |
| 14 | 51 | Madness | 1983-01-12 | 60 | Jeff's temper continues to grow more volatile. Adam attempts to implicate Jeff in the Cecil Colby/Logan Rhinewood scandal. After learning that Blake and Krystle intend to adopt Steven's son Danny, Alexis demands custody of her grandson. |
| 15 | 52 | Two Flights to Haiti | 1983-01-26 | 60 | Although Blake begs her to postpone taking action until Jeff's violent behavior can be explained. Fallon flies to Haiti to obtain a divorce; Mark shows up unexpectedly at her hotel. Adam asks Kirby to work for him; Alexis tells Adam she cannot allow Jeff to be poisoned. |
| 16 | 53 | The Mirror | 1983-02-04 | 60 | Alexis is concerned the doctors will learn the truth behind Jeff's illness, but Adam tries to cover by ordering his office remodeled and the lethal paint compound removed. Mark and Fallon get closer in Haiti, while Kirby reveals her feelings for a hospitalized Jeff; Alexis tells Blake she is planning to orchestrate a Denver-Carrington/Colbyco. merger of both companies with her in charge. |
| 17 | 54 | Battle Lines | 1983-02-16 | 60 | Krystle suspects Alexis knows the reason for Jeff's illness; Blake tries to to prevent Alexis' proposed merger; Jeff is released from the hospital and Kirby reveals her feelings for him; Krystle observes Mark and Fallon kissing after their return from Haiti, and she cautions Fallon about starting a new relationship so soon. |
| 18 | 55 | Reunions in Singapore | 1983-02-25 | 60 | As Blake is departing for Singapore to identify his son, Alexis intercepts him at the airport to assure him she will not be stopped from merging their respective companies. Despite Alexis' efforts, however, Blake is assured of Congressman McVane's help in stalling official approval of the move. |
| 19 | 56 | Fathers and Sons | 1983-03-03 | 60 | Blake persaudes Steven to return to Denver for his son's sake. The rest of Carringtons are emotional learning that Steven's alive and returning home. once home, Steven reunites with Alexis, Fallon and Krystle and is introduced to his brother, Adam, and son, Danny. |
| 20 | 57 | The Downstairs Bride | 1983-03-09 | 60 | Upon hearing that Kirby has married Jeff, Joseph tells his daughter she has ruined her life. Blake suggests to Alexis they call a truce to their battle over Steven; Alexis offers Steven a share in Colbyco. Adam informs Fallon he doesn't consider Steven emotionally capable of handling the family business. |
| 21 | 58 | The Vote | 1983-03-16 | 60 | As the Board of Directors gathers to vote on the Denver-Carrington/Colbyco merger, Alexis pointedly tells the group that a nay vote will be met with immediate dismissal. The approval of the motion sends Blake into a fury. Kirby is upset to find Jeff and Fallon laughing together; Krystle comforts her, and also tries to patch up relations between Steven and Blake. |
| 22 | 59 | The Dinner | 1983-03-30 | 60 | Blake confronts Alexis with evidence of fraudulent figures involved in the recent merger; Alexis learns Blake's lucrative oil extraction process does not extend to Colbyco. Newlyweds Jeff and Kirby have their first fight; Steven visits Claudia at the High Meadow Sanitarium. Alexis offers Mark money to leave Fallon; he refuses. |
| 23 | 60 | The Threat | 1983-04-13 | 60 | A scandalous newspaper headline implicates Congressman McVane with a young girl in Washington; he realizes Alexis orchestrated his downfall. Kirby finds she is pregnant; Adam is alarmed to learn that his former physician, Dr. Billings, lS soon due in Denver for a convention. Krystle and Alexis argue over Fallon, and the discussion quickly disintegrates into a brawl. |
| 24 | 61 | The Cabin | 1983-04-20 | 60 | When Blake learns Steven's attorney Chris has moved in with his son, he vows to fight for custody of little Danny. Morgan Hess, Alexis' private investigator asks his employer for a large sum of money to payoff a gambling debt; when Alexis refuses, Hess leaves with a threat. Kirby realizes her baby was fathered by Adam. |
Season 4
| Episode No. | No. Overall | Title | Airdate | Runtime | Summary |
| --- | --- | --- | --- | --- | --- |
| 1 | 62 | The Arrest | 1983-09-28 | 60 | Krystle and Alexis, trapped in a burning cabin far off in the woods, find the door has been locked--from the outside. Mark, who has come to see Krystle in this remote setting, dramatically rescues the two women, who are rushed to the hospital. |
| 2 | 63 | The Bungalow | 1983-10-05 | 60 | Mark is charged with attempted murder and arson; Alexis tells Blake and the police his motive was revenge. The other suspects-McVane, Hess and Adam, are questioned and released. After Alexis destroys Fallon's relationship with Mark, Krystle suggests she is seeking revenge because Mark rejected her. |
| 3 | 64 | The Note | 1983-10-19 | 60 | Alexis recieves a note from the late Joseph--he set the fire with the intention of killing her; Claudia is released from the sanitarium; Steven and Blake fight over little Danny. |
| 4 | 65 | The Hearing (1) | 1983-10-26 | 60 | Kirby physically attacks Alexis, demanding to know the reason Joseph wanted her dead; at the trial for custody of little Danny, Alexis testifies against Bake, who erupts in anger. |
| 5 | 66 | The Hearing (2) | 1983-11-02 | 60 | As the custody trial continues, Fallon testifies on her brother's behalf while Sammy Jo defames her ex-husband. Fallon leaves for Montana to investigate Adam's past; Alexis' apartment is ransacked; Claudia hits on the scheme for Steven to retain custody of his son. |
| 6 | 67 | Tender Comrades | 1983-11-09 | 60 | Steven and Claudia marry, and the judge dismisses the custody suit; Blake offers Krystle a public relations job; Adam tricks Alexis into signing blank documents; Fallon and Jeff uncover evidence suggesting Adam may have poisoned Jeff. |
| 7 | 68 | Tracy | 1983-11-16 | 60 | Adam frames Alexis for the poisoning incident, and Blake threatens to take the story public; Mark attacks Krystle; Denver-Carrington's publicist Tracy is disappointed that Krystle has been appointed department head. |
| 8 | 69 | Dex | 1983-11-23 | 60 | Jeff accuses Alexis of attempting to murder him and reclaims his stock; Mark is hired as Alexis' bodyguard; Dex Dexter, the son of a board member, proposes he and Alexis form a business alliance. |
| 9 | 70 | Peter De Vilbis | 1983-11-30 | 60 | Dex continues his efforts to win Alexis; Jeff learns Adam raped Kirby; Krystle relishes her own publicity post; Fallon meets a dashing millionaire at the track. |
| 10 | 71 | The Proposal | 1983-12-07 | 60 | Dex beats Alexis to the punch on a new business deal. Jeff nearly kills Adam over Kirby's rape. Blake and Krystle decide to remarry. |
| 11 | 72 | Carousel | 1983-12-21 | 60 | Dex and Alexis make love; seeing Fallon with Peter, Jeff grows jealous; Blake buys Peter's race horse; at the Carousel Ball, Blake and Krystle announce their marriage plans |
| 12 | 73 | The Wedding | 1983-12-28 | 60 | Adam proposes marriage to Kirby, who intends to divorce Jeff; Tracy persuades Krystle to give her the company credit cards and confidential files; Peter makes a pass at Claudia; Krystle and Blake are remarried. |
| 13 | 74 | The Ring | 1984-01-04 | 60 | A stranger greets little Danny by name; worried, Claudia moves the family into the mansion; Peter De Vilbis' architect hints at the playboy's drug problem; Kirby's hand swells uncontrollably. |
| 14 | 75 | Lancelot | 1984-01-11 | 60 | Kirby's health problems continue; Peter urges Fallon to try cocain; Tracy sabotages Krystle at the office to gain Blake's favor; Allegre the race horse is stolen; Claudia receives violets...from her late husband. |
| 15 | 76 | Seizure | 1984-01-18 | 60 | Blake receives a ransom note for the return of his horse; Peter announces Fallon will be his wife; Dex and Alexis mix business with pleasure; Kirby suffers a seizure. |
| 16 | 77 | A Little Girl | 1984-02-01 | 60 | Blake grows suspicious of Peter DeVilbis; Claudia receives more violets from 'Lancelot'; Adam tells Blake the truth of the poisoning incident; after suffering a seizure, Kirby undergoes emergency surgery and loses her baby. |
| 17 | 78 | The Accident | 1984-02-22 | 60 | Allegre is returned and Blake's suspicions about Peter's involvement are founded; Tracy orchestrates a press campaign to ruin Krystle; learning her fiance has left the country, Fallon dashes from the hotel and is struck by a truck. |
| 18 | 79 | The Vigil | 1984-02-29 | 60 | Peter DeVilbis, caught while trying to leave the country, is arrested for possession of drugs and jailed; Blake is offered a political posts; Fallon regains consciousness and learns she is paralyzed. |
| 19 | 80 | Steps | 1984-03-07 | 60 | Alexis attempts to bribe Kirby to prevent her from marrying Adam; Claudia receives another package from her late husband; Fallon remains unable to walk, until her child's life is in danger. |
| 20 | 81 | The Voice (1) | 1984-03-14 | 60 | Krystle learns she is pregnant; Fallon suffers from painful headches; Claudia and Steven visit Matthew's accident site in Peru; once home, however, Claudia receives a phone call from her late husband. |
| 21 | 82 | The Voice (2) | 1984-03-21 | 60 | Alexis makes plan to upset Blake's business deal with Rashid Ahmed; Tracy attempts to seduce Blake and is fired; Steven grows suspicious of Dex, who places a mysterious phone call to Claudia. |
| 22 | 83 | The Voice (3) | 1984-03-28 | 60 | Dex finds Alexis with Rashid and turns to Tracy for comfort; learning the reasons behind her father's death, Kirby buys a gun; the mysterious caller turns out to be a tape recorded message; Alexis moves ahead with her plan to ruin Blake. |
| 23 | 84 | Birthday | 1984-04-04 | 60 | Kirby learns the truth behind her father's suicide; Krystle tells a stunned Alexis of her pregnancy; Fallon and Jeff announce they will remarry; Alexis' manipulations come to fruition when Rashid Ahmed announces Blake is planning to attack a nation involved in the China Seas Deal. |
| 24 | 85 | The Check | 1984-04-11 | 60 | Blake travels to Hong Kong to patch up the China Seas oil deal and learns Ahmed has left the country; Mark blackmails Alexis for $100,000, and McVane watches as he deposits the check; Kirby attempts to kill Alexis but is unsuccessful. |
| 25 | 86 | The Engagement | 1984-04-18 | 60 | Alexis thwarts Blake's loan extension; Sammy Jo arrives in Denver to see her son; after quarreling with Alexis, Mark is found dead after a fall from her balcony. |
| 26 | 87 | New Lady in Town | 1984-05-02 | 60 | Blake mortgages the mansion to raise money; Tracy tells Alexis of her affair with Dex; Alexis is questioned about Mark's death; Sammy Jo intends to obtain custody of her son; an unknown woman, full of curiosity about Alexis, checks into La Mirage. |
| 27 | 88 | The Nightmare | 1984-05-09 | 60 | Kirby's attempt to kill Alexis is unsuccessful, and Alexis promises to remain silent if Kirby will leave Adam; Sammy Jo reveals the culprit behind Claudia's mystery calls; Fallon is gripped with a seizure and drives off as her wedding is about to begin; Alexis is arrested for Mark's murder. |
Season 5
| Episode No. | No. Overall | Title | Airdate | Runtime | Summary |
| --- | --- | --- | --- | --- | --- |
| 1 | 89 | Disappearance | 1984-09-26 | 60 | Following a serious traffic accident, Fallon mysteriously vanishes. Dex and Steven bail Alexis out of jail. Sammy Jo attempts to seduce Adam. Alexis flatters Adam by suggesting he work with her defense attorney, Warren Ballard. Dominique's husband Brady arrives at La Mirage and finds his wife suddenly interested in staying in Denver. |
| 2 | 90 | The Mortgage | 1984-10-10 | 60 | Steven accuses Adam of conspiring with Sammy Jo to kidnap Danny. Blake arranges to take out a mortgage on the mansion. He little suspects Alexis has signed the note and will become the owner if he defaults. A cross-country search for Fallon has developed few leads. Warren Ballard and Adam prepare Alexis' defense. |
| 3 | 91 | Fallon | 1984-10-17 | 60 | To secure financing for his bankrupt company, Blake arranges to see Billy Waite, a notoriously underhanded oil man. Jeff continues his search for Fallon. Impatient with the progress her lawyer is making on her defense, Alexis fires Warren Ballard and retains Adam. |
| 4 | 92 | The Rescue | 1984-10-24 | 60 | In Seattle, Jeff and Blake learn the woman who died in the plane crash with Peter DeVilbis cannot be positively identified, but the ring she was wearing is indeed Fallon's wedding band. Back in Denver, Fallon's moving funeral is held. |
| 5 | 93 | The Trial | 1984-10-31 | 60 | Blake visits Dominique at La Mirage to discuss her recent revelation. She tells Blake that her mother was a long-time mistress of his father and has evidence to prove it. At Alexis' trial, a neighbor offers powerful evidence that incriminates Alexis. |
| 6 | 94 | The Verdict | 1984-11-07 | 60 | On the witness stand Steven testifies he saw Alexis push Mark to his death. Jeff sees other women in an attempt to forget Fallon, but remains obsessed with his ex-wife. |
| 7 | 95 | Amanda | 1984-11-14 | 60 | Adam and Dex vow to prove Alexis' innocence and begin a determined campaign. The woman who testified she had seen Alexis on the terrace with Mark had hosted a party that evening and snapped photographs. |
| 8 | 96 | The Secret | 1984-11-21 | 60 | Amanda insists Alexis acknowledge their relationship and begs her to reveal her father's identity. Alexis tells her it was simply an anonymous ski instructor in Gstaad. Steven and Alexis reconcile and he rejoins Colbyco, where Luke Fuller, an attractive young man, has just been hired as public relations director. |
| 9 | 97 | Domestic Intrigue | 1984-11-28 | 60 | Blake offers to help Amanda find her father. Claudia goes out with Dean on a dinner, while Steven rejects Luke. Jeff ends up sleeping with Nicole. |
| 10 | 98 | Krystina | 1984-12-05 | 60 | Krystle goes into premature labor and delivers a baby girl, who suffers from respiratory problems. |
| 11 | 99 | Swept Away | 1984-12-12 | 60 | Upon learning that he may be Amanda's father, Blake resolves to ask Amanda to take a blood test. Nicole tells Jeff there's a chance Peter DeVilbis may have been with another woman at the time of the crash. Under the pretense of a family outing, Alexis arranges to send Dex and Amanda to a ski lodge. With the tension growing between them, Amanda and Dex begin to fight. |
| 12 | 100 | That Holiday Spirit | 1984-12-19 | 60 | |
| 13 | 101 | The Avenger | 1985-01-02 | 60 | Krystle reconciles with Daniel, who reveals that his break-up with her sister was amicable. Dominique, bitter over Blake's continued refusal to acknowledge her as a Carrington, considers a number of alternative courses, including a generous offer from Alexis for her share of Denver-Carrington. |
| 14 | 102 | The Will | 1985-01-09 | 60 | |
| 15 | 103 | The Treasure | 1985-01-16 | 60 | Krystle begins working with Daniel. Blake is adamantly opposed and exchanges harsh words with Reece. Dex is furious with Alexis for traveling to Sumatra to see Blake's father. Alexis learns from Amanda of Dex's experience with Daniel in Vietnam. Jeff and Nikki follow the treasure map to a remote jungle location. |
| 16 | 104 | Foreign Relations | 1985-01-23 | 60 | Krystle launches her new business with the purchase of an Arabian horse. Sexual tension between Steven and Luke mounts. Jeff and Nikki return from Bolivia with the news of their marriage and they move into the mansion. Alexis is intrigued with Blake's recent meeting with a delegation from China. |
| 17 | 105 | Triangles | 1985-01-30 | 60 | |
| 18 | 106 | The Ball | 1985-02-06 | 60 | Alexis attempts to persuade the head of the Chinese delegation to hire Colbyco. Blake is surprised that Lady Ashley is an Acapulco. Amanda has a romantic fling with Prince Michael of Moldavia. Claudia meets with Luke, asking him to honor Steven's request that they remain apart. |
| 19 | 107 | Circumstantial Evidence | 1985-02-13 | 60 | Amanda spends the night with Prince Michael and then is heartsick to learn he is engaged. Dex persuades the Chinese delegation to use his company instead of Blake s for an important drilling job. Alexis offers Blake a generous deal in the South Seas. Although suspicious, he accepts. |
| 20 | 108 | The Collapse | 1985-02-20 | 60 | Tensions between Krystle and Blake mount as their suspicions of one another grow. Claudia regrets sleeping with Adam. Dominique derails Alexis' attempt to buyout her company, but is unable to stop Brady's divorce proceedings. Alexis hires a private detective to investigate the circumstances surrounding Jeff's marriage to Nikki. |
| 21 | 109 | Life and Death | 1985-02-27 | 60 | |
| 22 | 110 | Parental Consent | 1985-03-06 | 60 | |
| 23 | 111 | Photo Finish | 1985-03-13 | 60 | |
| 24 | 112 | The Crash | 1985-03-20 | 60 | Claudia flies to Mexico to divorce Steven. Unexpectedly, Adam appears at her hotel and they spend the night together. After Amanda embarrasses Prince Michael at Dominique's party, his patience is exhausted and he leaves her. Jeff's infatuation with Ashley grows. Dex rescues Daniel, who goes immediately to see Krystle. |
| 25 | 113 | Reconciliation | 1985-03-27 | 60 | Blake and Daniel survive the plane crash. Jeff charters a helicopter and braves hazardous conditions to finally locate the wreckage. Dominique warns Ashley not to jeopardize Blake's marriage. Krystle and Blake finally clear the air and renew their commitment to each other. Amanda reconciles with Prince Michael, and the wedding is back on. |
| 26 | 114 | Sammy Jo | 1985-04-03 | 60 | Krystle accompanies Daniel to New York for his reunion with Sammy Jo, the child he's never known. While looking through photos Ashley snapped on assignment at a rock concert, Jeff is stunned to spot Fallon among the crowd. Steven's upset to see Luke having dinner with another man. |
| 27 | 115 | Kidnap | 1985-04-10 | 60 | As Alexis and Amanda emerge from an exclusive bridal salon, a car suddenly screeches to a halt and Amanda is pulled inside. A high-speed chase ensues. As Dex forces the kidnapper's car onto the sidewalk, Amanda breaks free. It is clear that Yuri, the Prince's chief bodyguard, is behind the kidnap plot. |
| 28 | 116 | The Heiress | 1985-05-08 | 60 | Dex tells Krystle that Daniel Reece is dead. Steven is outraged when Sammy Jo decides to fight for custody of her son in court. Amanda and Alexis arrive in Moldavia and are greeted by Prince Michael and his father, King Galen. Jeff proposes marriage to Ashley. |
| 29 | 117 | Royal Wedding | 1985-05-15 | 60 | |
Season 6
| Episode No. | No. Overall | Title | Airdate | Runtime | Summary |
| --- | --- | --- | --- | --- | --- |
| 1 | 118 | The Aftermath | 1985-09-25 | 60 | |
| 2 | 119 | The Homecoming | 1985-10-02 | 60 | |
| 3 | 120 | The Californians | 1985-10-09 | 60 | |
| 4 | 121 | The Man | 1985-10-16 | 60 | |
| 5 | 122 | The Gown | 1985-10-30 | 60 | |
| 6 | 123 | The Titans (1) | 1985-11-13 | 60 | |
| 7 | 124 | The Titans (2) | 1985-11-13 | 60 | |
| 8 | 125 | The Decision | 1985-11-20 | 60 | |
| 9 | 126 | The Proposal | 1985-11-27 | 60 | |
| 10 | 127 | The Close Call | 1985-12-04 | 60 | |
| 11 | 128 | The Quarrels | 1985-12-11 | 60 | |
| 12 | 129 | The Roadhouse | 1985-12-18 | 60 | |
| 13 | 130 | The Solution | 1985-12-25 | 60 | |
| 14 | 131 | Suspicions | 1986-01-08 | 60 | |
| 15 | 132 | The Alarm | 1986-01-15 | 60 | |
| 16 | 133 | The Vigil | 1986-01-22 | 60 | |
| 17 | 134 | The Accident | 1986-01-29 | 60 | |
| 18 | 135 | Souvenirs | 1986-02-05 | 60 | |
| 19 | 136 | The Divorce | 1986-02-12 | 60 | |
| 20 | 137 | The Dismissal | 1986-02-19 | 60 | |
| 21 | 138 | Ben | 1986-02-26 | 60 | |
| 22 | 139 | Masquerade | 1986-03-05 | 60 | |
| 23 | 140 | The Subpoenas | 1986-03-12 | 60 | |
| 24 | 141 | The Trial (1) | 1986-03-19 | 60 | |
| 25 | 142 | The Trial (2) | 1986-03-26 | 60 | |
| 26 | 143 | The Vote | 1986-04-02 | 60 | |
| 27 | 144 | The Warning | 1986-04-09 | 60 | |
| 28 | 145 | The Cry | 1986-04-16 | 60 | |
| 29 | 146 | The Rescue | 1986-04-30 | 60 | |
| 30 | 147 | The Triple-Cross | 1986-05-14 | 60 | |
| 31 | 148 | The Choice (a.k.a.) The Vendetta | 1986-05-21 | 60 | |
Season 7
| Episode No. | No. Overall | Title | Airdate | Runtime | Summary |
| --- | --- | --- | --- | --- | --- |
| 1 | 149 | The Victory | 1986-09-24 | 60 | |
| 2 | 150 | Sideswiped | 1986-10-01 | 60 | |
| 3 | 151 | Focus | 1986-10-15 | 60 | |
| 4 | 152 | Reward | 1986-10-22 | 60 | |
| 5 | 153 | The Arraignment | 1986-11-05 | 60 | |
| 6 | 154 | Romance | 1986-11-12 | 60 | |
| 7 | 155 | The Mission | 1986-11-19 | 60 | |
| 8 | 156 | The Choice | 1986-11-27 | 60 | |
| 9 | 157 | The Secret | 1986-12-03 | 60 | |
| 10 | 158 | The Letter | 1986-12-10 | 60 | |
| 11 | 159 | The Ball | 1986-12-17 | 60 | |
| 12 | 160 | Fear | 1986-12-31 | 60 | |
| 13 | 161 | The Rig | 1987-01-07 | 60 | |
| 14 | 162 | A Love Remembered (1) | 1987-01-14 | 60 | |
| 15 | 163 | A Love Remembered (2) | 1987-01-21 | 60 | |
| 16 | 164 | The Portrait | 1987-01-28 | 60 | |
| 17 | 165 | The Birthday | 1987-02-04 | 60 | |
| 18 | 166 | The Test | 1987-02-11 | 60 | |
| 19 | 167 | The Mothers | 1987-02-25 | 60 | |
| 20 | 168 | The Surgery | 1987-03-04 | 60 | |
| 21 | 169 | The Garage | 1987-03-11 | 60 | |
| 22 | 170 | The Shower | 1987-03-18 | 60 | |
| 23 | 171 | The Dress | 1987-03-25 | 60 | |
| 24 | 172 | Valez | 1987-04-01 | 60 | |
| 25 | 173 | The Sublet | 1987-04-08 | 60 | |
| 26 | 174 | The Confession | 1987-04-22 | 60 | |
| 27 | 175 | The Affair | 1987-04-29 | 60 | |
| 28 | 176 | Shadow Play | 1987-05-06 | 60 | |
Season 8
| Episode No. | No. Overall | Title | Airdate | Runtime | Summary |
| --- | --- | --- | --- | --- | --- |
| 1 | 177 | The Siege (1) | 1987-09-23 | 60 | |
| 2 | 178 | The Siege (2) | 1987-09-30 | 60 | |
| 3 | 179 | The Aftermath | 1987-10-07 | 60 | |
| 4 | 180 | The Announcement | 1987-10-14 | 60 | |
| 5 | 181 | The Surrogate (1) | 1987-10-28 | 60 | |
| 6 | 182 | The Surrogate (2) | 1987-11-04 | 60 | |
| 7 | 183 | The Primary | 1987-11-18 | 60 | |
| 8 | 184 | The Testing | 1987-11-25 | 60 | |
| 9 | 185 | The Setup | 1987-12-02 | 60 | |
| 10 | 186 | The Fair | 1987-12-09 | 60 | |
| 11 | 187 | The New Moguls | 1987-12-23 | 60 | |
| 12 | 188 | The Spoiler | 1987-12-30 | 60 | |
| 13 | 189 | The Interview | 1988-01-06 | 60 | |
| 14 | 190 | Images | 1988-01-13 | 60 | |
| 15 | 191 | The Rifle | 1988-01-20 | 60 | |
| 16 | 192 | The Bracelet | 1988-01-27 | 60 | |
| 17 | 193 | The Warning | 1988-02-03 | 60 | |
| 18 | 194 | Adam's Son | 1988-02-10 | 60 | |
| 19 | 195 | The Scandal | 1988-03-02 | 60 | |
| 20 | 196 | The Trial | 1988-03-09 | 60 | |
| 21 | 197 | The Proposal | 1988-03-16 | 60 | |
| 22 | 198 | Colorado Roulette | 1988-03-30 | 60 | |
Season 9
| Episode No. | No. Overall | Title | Airdate | Runtime | Summary |
| --- | --- | --- | --- | --- | --- |
| 1 | 199 | Broken Krystle | 1988-11-02 | 60 | |
| 2 | 200 | A Touch of Sable | 1988-11-10 | 60 | |
| 3 | 201 | She's Back | 1988-11-30 | 60 | |
| 4 | 202 | Body Trouble | 1988-12-07 | 60 | |
| 5 | 203 | Alexis in Blunderland | 1988-12-14 | 60 | |
| 6 | 204 | Every Picture Tells a Story | 1988-12-21 | 60 | |
| 7 | 205 | The Last Hurrah | 1989-01-04 | 60 | |
| 8 | 206 | The Wedding | 1989-01-11 | 60 | |
| 9 | 207 | Ginger Snaps | 1989-01-25 | 60 | |
| 10 | 208 | Delta Woe | 1989-02-01 | 60 | |
| 11 | 209 | Tankers, Cadavers to Chance | 1989-02-08 | 60 | |
| 12 | 210 | All Hands on Dex | 1989-02-15 | 60 | |
| 13 | 211 | Virginia Reels | 1989-02-22 | 60 | |
| 14 | 212 | House of the Falling Son | 1989-03-01 | 60 | |
| 15 | 213 | The Son Also Rises | 1989-03-15 | 60 | |
| 16 | 214 | Grimes and Punishment | 1989-03-22 | 60 | |
| 17 | 215 | Sins of the Father | 1989-03-29 | 60 | |
| 18 | 216 | Tale of the Tape | 1989-04-05 | 60 | |
| 19 | 217 | No Bones About It | 1989-04-12 | 60 | |
| 20 | 218 | Here Comes the Son | 1989-04-26 | 60 | |
| 21 | 219 | Blasts from the Past | 1989-05-03 | 60 | |
| 22 | 220 | Catch 22 | 1989-05-10 | 60 | |
Series Cast
| | | | |
| --- | --- | --- | --- |
| | Emma Samms | as Fallon Carrington Colby | |
| | Pamela Sue Martin | as Fallon Carrington Colby | |
| | John Forsythe | as Blake Carrington | |
| | John James | as Jeff Colby | |
| | Linda Evans | as Krystle Carrington | |
| | Jack Coleman | as Steven Carrington | |
| | Al Corley | as Steven Carrington | |
| | Joan Collins | as Alexis Carrington Colby | |
| | Lee Bergere | as Joseph Anders | |
| | Pamela Bellwood | as Claudia Blaisdel Carrington | |
| | Gordon Thomson | as Adam Carrington | |
| | Geoffrey Scott | as Mark Jennings | |
| | Kathleen Beller | as Kirby Anders | |
| | Lloyd Bochner | as Cecil Colby | |
| | Heather Locklear | as Sammy Jo Carrington | |
| | James Farentino | as Dr. Nick Toscanni | |
| | Dale Robertson | as Walter Lankershim | |
| | Bo Hopkins | as Matthew Blaisdel | |
| | Wayne Northrop | as Michael Culhane | |
| | Katy Kurtzman | as Lindsay Blaisdel | |
| | Deborah Adair | as Tracy Kendall | |
| | Michael Nader | as Farnsworth "Dex" Dexter | |
| | Helmut Berger | as Peter De Vilbis | |
| | James Healey | as Sean Rowan | |
| | Leann Hunley | as Dana Waring Carrington | |
| | Cassie Yates | as Sarah Curtis | |
| | Billy Dee Williams | as Brady Lloyd | |
| | Karen Cellini | as Amanda Carrington | |
| | Rock Hudson | as Daniel Reece | |
| | Catherine Oxenberg | as Amanda Carrington | |
| | Diahann Carroll | as Dominique Deveraux | |
| | Terri Garber | as Leslie Carrington | |
| | Stephanie Beacham | as Sable Colby | |
| | Kate O'Mara | as Cassandra "Caress" Morell | |
| | Ted McGinley | as Clay Fallmont | |
| | Michael Praed | as Prince Michael of Moldavia | |
| | Tracy Scoggins | as Monica Colby | |
| | Christopher Cazenove | as Ben Carrington | |
| | George Hamilton | as Joel Abrigore | |
| | Ali MacGraw | as Lady Ashley Mitchell | |
Series Crew
| | Position | Name |
| --- | --- | --- |
| | Executive Producer | Aaron Spelling |
| | Creator | Esther Shapiro |
| | Creator | Richard Shapiro |
Related News
TVMaze