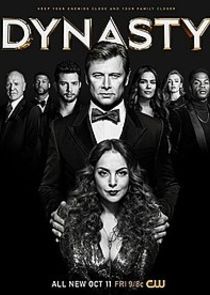 This new version of the original ABC hit series from the 1980's. Dynasty follows two of America's wealthiest families, the Carringtons and the Colbys, as they feud for control over their fortune and their children. The series will be told primarily through the perspectives of two women at odds: Fallon Carrington — daughter of billionaire Blake Carrington — and her soon-to-be stepmother, Cristal — a Hispanic woman marrying into this WASP family and America's most powerful class.
Series Overview
Rating
imDb Rating: 7.3 (10,753 Votes)
Metascore: N/A
Plot
Follows two of America's wealthiest families as they feud for control over their fortune and their children.
Details
Rated: TV-14
Released: 11 Oct 2017
Runtime: 42 min
Genre: Drama
Director: N/A
Writer: Stephanie Savage, Josh Schwartz, Sallie Patrick
Actors: Elizabeth Gillies, Rafael de la Fuente, Robert Christopher Riley, Sam Adegoke
Language: English
Country: USA
Awards: 1 nomination.
Total Seasons: 2
Next Episode
Wild Ghost Chase
Episode 3x3; Oct 25, 2019
Fallon and Blake deal with the consequences of their actions in very different ways. Adam is on everyone's "WORST" list and Sam gets a visit from an unexpected guest at the hotel. Dominique continues with her devious plans and Culhane is the recipient of Fallon's impromptu good will.
Previous Episode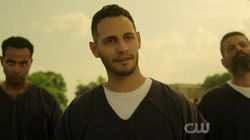 Caution Never Won a War
Episode 3x2; Oct 18, 2019
As Blake and Fallon face legal troubles, Fallon and Adam handle the outcome of Liam's accident in very different ways. Anders visits Sam at the hotel where they break ground and discover a room filled with valuable historical artifacts. Michael Culhane's jail stint takes an interesting turn while Cristal and Dominique make power moves.
Episodes 3x5: Mother? I'm at La Mirage 3x4: Something Desperate 3x3: Wild Ghost Chase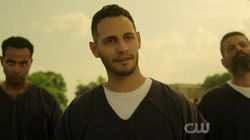 3x2: Caution Never Won a War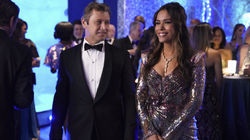 3x1: Guilt Trip to Alaska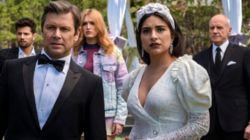 2x22: Deception, Jealousy, and Lies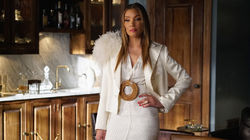 2x21: Thicker Than Money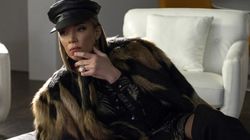 2x20: New Lady in Town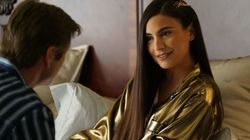 2x19: This Illness of Mine

View All Episodes
Cast
Elizabeth Gillies as Fallon Carrington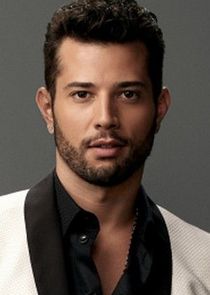 Rafael De La Fuente as Samuel Josiah "Sammy Jo" Jones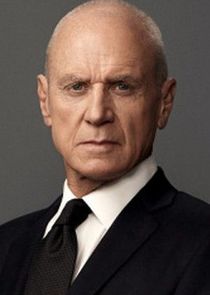 Alan Dale as Joseph Anders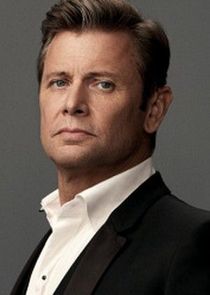 Grant Show as Blake Carrington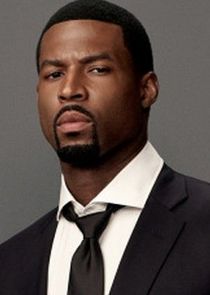 Rob Riley as Michael Culhane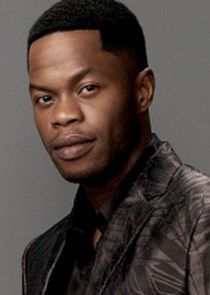 Sam Adegoke as Jeff Colby
View Full Cast
Skip to:
Season 1
| Episode No. | No. Overall | Title | Airdate | Runtime | Summary |
| --- | --- | --- | --- | --- | --- |
| 1 | 1 | I Hardly Recognized You | 2017-10-11 | 60 | Fallon Carrington is charismatic, cunning, and poised to become the new COO of her father Blake's global energy empire - or so she thinks. Along with her brother Steven, Fallon is horrified to learn that they were called home not to announce her promotion - but rather to make the acquaintance of their stepmother-to-be, Cristal. When Blake chooses Cristal over his own daughter, Fallon sidles up to Blake's biggest rival, Jeff Colby, to seek her revenge. Meanwhile, when Cristal's nephew Sammy Jo comes to town, her carefully concealed history could bring her future crashing down - and who knows who else she might take down with her. |
| 2 | 2 | Spit It Out | 2017-10-18 | 60 | When it's discovered that Matthew's "accidental" death may have involved foul play, the spotlight falls on the Carringtons themselves. The family must swallow their own suspicions of each other and close rank to defend the clan. Cristal struggles with what it means to be a Carrington, while Fallon begrudgingly helps cover up Cristal's affair to protect the family name. Despite their efforts, everything comes to an emotional head at Matthew's funeral. |
| 3 | 3 | Guilt Is for Insecure People | 2017-10-25 | 60 | In a throwback to the '80s, when "greed was good," the Carringtons don their best costumes for their Charity Gala; Fallon fights her father Blake for the right to use the family name in her new business venture; and when Cristal learns her sister is in danger, she's forced to choose between her old family and her new one. |
| 4 | 4 | Private as a Circus | 2017-11-01 | 60 | The Carringtons' efforts to protect their secrets - from the world and from each other - lead them outside the protective cocoon of the Manor: Cristal and Blake to their belated honeymoon, Steven to Sammy Jo's rescue, and Fallon to confront old demons. They all face the same difficult choice: serve yourself, or save the family? |
| 5 | 5 | Company Slut | 2017-11-08 | 60 | Fallon plays a game of cat and mouse with Cristal, as the two vie for the cover of a prestigious magazine. Steven's ex-boyfriend returns to town, upending Steven's life in many ways. Sammy Jo and Anders discover an unlikely connection. |
| 6 | 6 | I Exist Only for Me | 2017-11-15 | 60 | Cristal's houseguest puts Blake in an awkward position; Sammy Jo gets in over his head while babysitting; Fallon realizes that she has alienated everyone in her personal life and zeros in on the one thing she wants more than anything. |
| 7 | 7 | A Taste of Your Own Medicine | 2017-11-29 | 60 | Blake's hopes for a perfect Thanksgiving - Dynasty-style - are ruined when he clashes with both Fallon and Steven. Cristal's challenging houseguest reminds everyone to be grateful for the ties that bind. |
| 8 | 8 | The Best Things in Life | 2017-12-06 | 60 | Everything is shiny and bright at the city's Annual Tree Lighting, but behind the scenes, the Carringtons struggle with ghosts from their past; Fallon tries to move on from her former flame; Steven and Jeff band together to right an old wring; and Cristal's past resurfaces, threatening her future with Blake. |
| 9 | 9 | Rotten Things | 2017-12-13 | 60 | The Carringtons' plan for a peaceful holiday are spoiled by two new arrivals and the scandals they bring with them. Blake faces a power struggle with his own father; meanwhile Fallon attempts to reunite the Colbys. |
| 10 | 10 | A Well-Dressed Tarantula | 2018-01-17 | 60 | Cristal's efforts to mend her fractured marriage are complicated when a dangerous newcomer threatens to destroy everything she and Blake hold dear; Meanwhile, Fallon celebrates her golden birthday and gains control of her trust, forcing her to think about more than just what size champagne bottles to serve at her party. |
| 11 | 11 | I Answer to No Man | 2018-01-24 | 60 | When Fallon is taken hostage, the rest of the family must come together to enact a rescue mission - but coming together isn't exactly what Carringtons do best. Out of desperation, Culhane turns to Jeff Colby for help, while Cristal is forced to choose between her old family and her new one. |
| 12 | 12 | Promises You Can't Keep | 2018-01-31 | 60 | When the Carringtons host a lavish Casino Night party, Cristal and Blake's marriage is put to the test when an explosive secret from Blake's past surfaces. Meanwhile, Fallon must reconsider her behavior as she attempts to fix a professional blunder by accepting an indecent proposal. |
| 13 | 13 | Nothing But Trouble | 2018-02-07 | 60 | After Fallon's declaration of professional and romantic independence, Jeff tries to reel her back in; Cristal struggles with Blake's unorthodox moral compass and finds herself in a gray area of her own. |
| 14 | 14 | The Gospel According to Blake Carrington | 2018-03-09 | 60 | Suspicious that the Colbys may be up to no good, Fallon plays a dangerous game of charades; meanwhile, Steven finds himself unexpectedly channeling his darker side when he tries to help Sammy Jo, and Cristal must cover-up an impulsive mistake that threatens to implode her marriage. |
| 15 | 15 | Our Turn Now | 2018-03-16 | 60 | After Fallon discovers that Jeff Colby's motives to marry her are not for love but for revenge, she is forced to continue with her faux engagement until she can save her family from becoming a casualty of the Colby-Carrington war. Sam pulls out all the stops to earn his citizenship and Steven's love, while Cristal must choose between her role as a wife or her role as a stepmother. |
| 16 | 16 | Poor Little Rich Girl | 2018-03-23 | 60 | In the wake of a sudden Carrington death, Blake's temper pushes Cristal to make a bold decision regarding their marriage. Fallon's feud with Jeff goes public, forcing her to rely on her faux-husband, Liam, for support. Steven processes his grandfather's sordid past and decides how he wants to spend his future. |
| 17 | 17 | Enter Alexis | 2018-03-30 | 60 | The arrival of Alexis has thrown the entire Carrington family into disarray. After Alexis receives a fortune from Grandpa's will, Fallon sets out to prove her mother weaseled her way into it. Meanwhile, Cristal tries to keep Alexis away from her already shaky marriage to Blake. |
| 18 | 18 | Don't Con a Con Artist | 2018-04-06 | 60 | When Fallon and Alexis fight for Steven's love, his relationship with Sam gets caught in the crossfire. |
| 19 | 19 | Use or Be Used | 2018-04-20 | 60 | The manipulative power games between Fallon and Alexis continue when Alexis - who's grown highly suspect of Fallon's new husband, Liam - meddles in Fallon's love life. Meanwhile, Blake and Cristal spar over whether CA will take responsibility for the health crisis that is hurting Culhane's family. |
| 20 | 20 | A Line from the Past | 2018-04-27 | 60 | While Alexis and Blake continue to battle, Alexis enlists in a surprising ally, Jeff Colby. With her loyalties torn, Fallon must decide if she helps save the company or come to the aid of Culhane's family. |
| 21 | 21 | Trashy Little Tramp | 2018-05-04 | 60 | When Blake thwarts Fallon's attempts to take the company in a new direction, Fallon realizes that the biggest threat is actually Blake himself. |
| 22 | 22 | Dead Scratch | 2018-05-11 | 60 | Alexis loses control of her plan with the Colbys. Fallon challenges Blake for control of the family's company only to learn she's not the only one with a claim to the throne. Sammy Jo and Steven prepare to tie the knot, but an unexpected guest causes all hell to break loose. |
Season 2
| Episode No. | No. Overall | Title | Airdate | Runtime | Summary |
| --- | --- | --- | --- | --- | --- |
| 1 | 23 | Twenty-Three Skidoo | 2018-10-12 | 60 | On the eve of Carrington Atlantic's 100th anniversary, our splintered family struggles to rise from the ashes to redefine themselves as past mistakes emerge, new alliances are forged, and the fate of the Carringtons' legacy falls squarely on Fallon's shoulders. |
| 2 | 24 | Ship of Vipers | 2018-10-19 | 60 | While Blake focuses on his own selfish endeavors, Fallon goes to desperate measures to sell Carrington Atlantic to the Van Kirks. Sam and Alexis are determined to validate their suspicions about Melissa. Meanwhile, Anders' daughter Kirby befriends the Colbys in order to seek revenge on Fallon to make her pay for the past. |
| 3 | 25 | The Butler Did It | 2018-10-26 | 60 | Fallon gets in over her head and needs Liam and Culhane's help. Kirby makes a shocking discovery that changes everything, while Blake wines and dines a new guest. |
| 4 | 26 | Snowflakes in Hell | 2018-11-02 | 60 | After an earth-shattering reveal, the Carringtons scramble to keep the family together on an expedition abroad, with Fallon playing the unlikely role of peacemaker. Meanwhile, back home, Culhane is coerced into a dangerous endeavor. |
| 5 | 27 | Queen of Cups | 2018-11-09 | 60 | Even as Fallon commits her heart to Culhane, forces she can't see, and some she can, pull her away. Alexis seemingly makes inroads with Blake but she doesn't realize she's pushing him into Cristal's arms. |
| 6 | 28 | That Witch | 2018-11-16 | 60 | Hoping to put Liam in the rear-view, Fallon fights to prove to Culhane's family, and to herself, that Culhane is her one and only. Blake and Cristal struggle to keep their courtship alive as a paranoid Alexis derails their holiday plans. |
| 7 | 29 | A Temporary Infestation | 2018-11-30 | 60 | In the wake of a traumatic yet therapeutic Thanksgiving, the Carringtons are ready to embrace a fresh start. As Fallon dives into a new business endeavor, she inadvertently collides with Culhane's secret life. Meanwhile, Sam employs Kirby's help as he embarks on a new personal venture, and as Cristal celebrates the next step of her relationship with Blake, Alexis does her best to drive a wedge between them. |
| 8 | 30 | A Real Instinct for the Jugular | 2018-12-07 | 60 | Fallon recruits her mother's help with wedding planning, only to realize that Alexis may have ulterior motives. Desperately missing Steven, Sam develops a complicated relationship with a member of the Carrington staff. Culhane discovers his dark side as he ventures into a new business partnership. |
| 9 | 31 | Crazy Lady | 2018-12-21 | 60 | As the Carringtons track down a dangerous enemy on Christmas Eve, Fallon and Blake clash on how to best handle the situation, stirring up unresolved grievances. Meanwhile, Cristal suspects Alexis may not be telling the whole truth to the authorities, and Kirby is cast out by Anders for having an immature reaction to the grave situation at hand. |
| 10 | 32 | A Champagne Mood | 2019-01-18 | 60 | In the wake of a horrific accident, Culhane desperately needs Fallon's help and protection, while she needs to process the sheer weight of his lies. Meanwhile, as Blake shows no shame in using family to promote his own self-interest, Cristal is reluctant to reveal a big development. |
| 11 | 33 | The Sight of You | 2019-01-25 | 60 | Reeling from a series of emotional developments, Fallon decides to round up her gal pals for a restorative "girls' trip" to Idaho, but when the assembled squad arrives to the ski resort, Fallon's hidden agenda quickly reveals itself. Meanwhile, Blake enlists Culhane's help in recruiting a star player to his new soccer team, and Alexis teams up with Sam to tackle their blues. |
| 12 | 34 | Filthy Games | 2019-02-01 | 60 | Fallon, after a devastating rejection, tries to prove she is still at the top of her game. Sam tries to become a better person in an attempt to salvage his drifting relationship with Steven. Meanwhile, Alexis schemes to drive a wedge between Blake and Cristal. |
| 13 | 35 | Even Worms Can Procreate | 2019-02-08 | 60 | Cristal and Blake have a surprise visitor show up who threatens to unravel their relationship, while Fallon goes to war with Culhane when he becomes a power player at Carrington Atlantic. |
| 14 | 36 | Parisian Legend Has It… | 2019-03-15 | 60 | As Blake seeks justice in the wake of a disturbing crime, Fallon and Sam covertly fly to Paris to investigate the truth behind a distressing phone call. |
| 15 | 37 | Motherly Overprotectiveness | 2019-03-22 | 60 | While Fallon and Sam struggle to keep a secret from bubbling to the surface, their attempts are complicated by the arrival of a mysterious stranger. As Blake is occupied up with familial matters, Cristal teams up with Culhane to face a brewing crisis at the Atlantix soccer office. |
| 16 | 38 | Miserably Ungrateful Men | 2019-03-29 | 60 | When a damaging article is released that threatens the strength of the Carrington reputation, Fallon seeks to get ahead of the narrative by fast tracking a slate-cleaning memoir. Meanwhile, Blake throws a celebratory party, and Cristal asks Sam to chaperone an intimidating visitor while she attempts to manage a tricky situation. |
| 17 | 39 | How Two-Faced Can You Get? | 2019-04-19 | 60 | Fallon's acquisition of a new publishing company brings an unexpected person from her past into the fold, forcing her to deal with the emotional and financial ramifications. Meanwhile, Blake is suspicious when a disgruntled Jeff shows up on the Atlantix doorstep, and Cristal fears her old family will seek revenge on her new one. |
| 18 | 40 | Life Is a Masquerade Party | 2019-04-26 | 60 | Romantic issues surface between Fallon and Liam when she uses a public misconception to try and boost pre-sales of his soon to be released book. Meanwhile, when Sam plans a masquerade ball to roll out his new identity as a single man, Adam uses it as an opportunity to unveil the "new" Alexis to the family. |
| 19 | 41 | This Illness of Mine | 2019-05-03 | 60 | As Fallon prepares for the launch of Liam's book, Liam's mother returns to Atlanta with a shocking announcement that could derail Fallon's plans with Liam. While Blake and Cristal partner up to pursue a nefarious new scheme, Jeff and Culhane get closer to exposing Blake for his illicit activities. |
| 20 | 42 | New Lady in Town | 2019-05-10 | 60 | Fallon and Liam team up to exact revenge against Adam, who's been sabotaging Fallon's business and personal endeavors. Jeff's recovery from a mysterious illness is complicated by the arrival of a potent figure from his past -- his mother, Dominique. |
| 21 | 43 | Thicker Than Money | 2019-05-17 | 60 | Fallon's pursuit of a game-changing deal for Femperial is complicated when Blake asks her to mentor Adam in all things Carrington and help him retain control of the Atlantix. Meanwhile, a rift arises between Blake and Cristal when he asks her to choose between her family and his. |
| 22 | 44 | Deception, Jealousy, and Lies | 2019-05-24 | 60 | As various members of the Carrington family make the ultimate decision between preserving their legacies and protecting their personal relationships, allegiances are tested.. while dark secrets from the past resurface. |
Series Cast
| | | | |
| --- | --- | --- | --- |
| | Elizabeth Gillies | as Fallon Carrington | |
| | Rafael De La Fuente | as Samuel Josiah "Sammy Jo" Jones | |
| | Alan Dale | as Joseph Anders | |
| | Grant Show | as Blake Carrington | |
| | Rob Riley | as Michael Culhane | |
| | Sam Adegoke | as Jeff Colby | |
| | James Mackay | as Steven Carrington | |
| | Nicollette Sheridan | as Alexis Morell Carrington | |
| | Daniella Alonso | as Cristal Jennings | |
| | Ana Brenda Contreras | as Cristal Jennings | |
| | Adam Huber | as Liam Ridley | |
| | Nathalie Kelley | as Cristal Flores | |
| | Maddison Brown | as Kirby Anders | |
| | Sam Underwood | as Adam Carrington | |
| | Michael Michele | as Dominique Deveraux | |
Series Crew
| | Position | Name |
| --- | --- | --- |
| | Developer | Sallie Patrick |
| | Developer | Josh Schwartz |
| | Executive Producer | Josh Schwartz |
| | Developer | Stephanie Savage |
| | Executive Producer | Stephanie Savage |
Related News
TVMaze