When Donald Duck decides to join the Navy, he leaves his nephews, Huey, Dewey and Louie, in the care of his cantankerous Uncle Scrooge. He is an eccentric and miserly billionare who loves to literally swim in his money that is held in his corporate headquarters/vault known as the Money Bin. While the initial meeting was less than pleasant, events soon have them, along with a newly hired nanny, her daughter and Scrooge's stupid but skilled pilot, on countless adventures as the group goes around the world looking for treasure, or defending Scrooge's current assets from enemies like the Beagle Boys or Magica De Spell.
Series Overview
Rating
imDb Rating: 8.1 (27,082 Votes)
Metascore: N/A
Plot
The globe-trotting treasure-hunting money-making adventures of billionaire Scrooge McDuck and his nephews.
Details
Rated: TV-G
Released: 18 Sep 1987
Runtime: 23 min
Genre: Animation, Adventure, Comedy, Family
Director: N/A
Writer: Jymn Magon
Actors: Alan Young, Russi Taylor, Chuck McCann, Terence McGovern
Language: English
Country: USA
Awards: 1 win & 5 nominations.
Total Seasons: 4
Previous Episode
The Golden Goose (2)
Episode 4x7; Nov 28, 1990
Previous Episodes 4x7: The Golden Goose (2) 4x6: The Golden Goose (1) 4x5: Scrooge's Last Adventure 4x4: New Gizmo-Kids on the Block 4x3: The Duck Who Knew Too Much 4x2: Attack of the Metal Mites 4x1: Ducky Mountain High 3x18: A DuckTales Valentine (Amour or Less) 3x17: The Masked Mallard

View All Episodes
Cast
Hamilton Camp as Fenton Crackshell / Gizmoduck
Russi Taylor as Dewey/Huey/Louie/Webby
Tony Anselmo as Donald Duck
Peter Cullen as Bankjob Beagle / Admiral Grimitz
June Foray as Magica De Spell / Ma Beagle / Mrs. Featherby
Kathleen Freeman as Mrs. Crackshell
View Full Cast
Recent News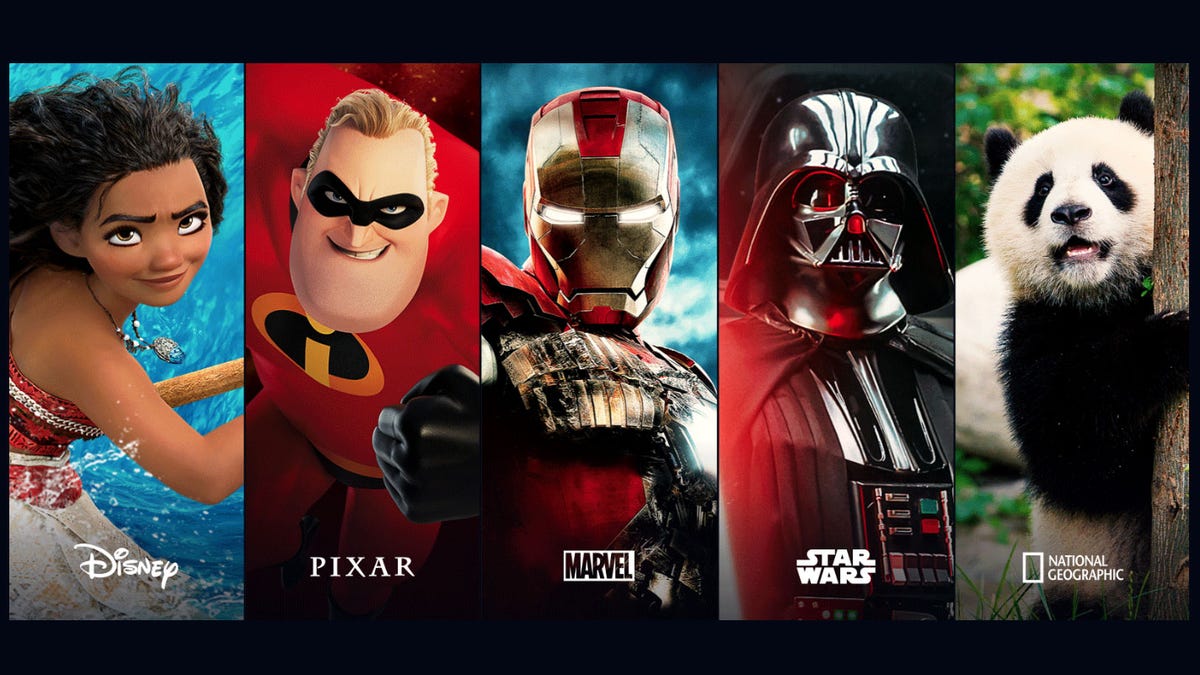 Get a Free Year of Disney+ From Verizon
If you're a big Disney fan like me, you're counting down the days until the November 12 launch of Disney+, the streaming service for all things Star Wars, Disney animated classics, and Ducktales. Verizon subscribers have one more reason to mark the date on th…
via NewsAPI
View More Related News
Skip to:
Season 1
| Episode No. | No. Overall | Title | Airdate | Runtime | Summary |
| --- | --- | --- | --- | --- | --- |
| 1 | 1 | Treasure of the Golden Suns (1) - Don't Give Up the Ship | 1987-09-18 | 30 | |
| 2 | 2 | Treasure of the Golden Suns (2) - Wronguay in Ronguay | 1987-09-18 | 30 | |
| 3 | 3 | Treasure of the Golden Suns (3) - Three Ducks of the Condor | 1987-09-18 | 30 | |
| 4 | 4 | Treasure of the Golden Suns (4) - Cold Duck | 1987-09-18 | 30 | |
| 5 | 5 | Treasure of the Golden Suns (5) - Too Much of a Gold Thing | 1987-09-18 | 30 | |
| 6 | 6 | Send in the Clones | 1987-09-21 | 30 | |
| 7 | 7 | Sphinx for the Memories | 1987-09-22 | 30 | |
| 8 | 8 | Where No Duck Has Gone Before | 1987-09-23 | 30 | |
| 9 | 9 | Armstrong | 1987-09-24 | 30 | |
| 10 | 10 | Robot Robbers | 1987-09-25 | 30 | |
| 11 | 11 | Magica's Shadow War | 1987-09-28 | 30 | |
| 12 | 12 | Master of the Djinni | 1987-09-29 | 30 | |
| 13 | 13 | Hotel Strangeduck | 1987-09-30 | 30 | |
| 14 | 14 | Lost Crown of Genghis Khan | 1987-10-01 | 30 | |
| 15 | 15 | Duckman of Aquatraz | 1987-10-02 | 30 | |
| 16 | 16 | The Money Vanishes | 1987-10-05 | 30 | |
| 17 | 17 | Sir Gyro de Gearloose | 1987-10-06 | 30 | |
| 18 | 18 | Dinosaur Ducks | 1987-10-07 | 30 | |
| 19 | 19 | Hero for Hire | 1987-10-08 | 30 | |
| 20 | 20 | Superdoo! | 1987-10-09 | 30 | |
| 21 | 21 | Maid of the Myth | 1987-10-12 | 30 | |
| 22 | 22 | Down & Out in Duckburg | 1987-10-13 | 30 | |
| 23 | 23 | Much Ado About Scrooge | 1987-10-10 | 30 | |
| 24 | 24 | Top Duck | 1987-10-15 | 30 | |
| 25 | 25 | Pearl of Wisdom | 1987-10-16 | 30 | |
| 26 | 26 | The Curse of Castle McDuck | 1987-10-19 | 30 | |
| 27 | 27 | Launchpad's Civil War | 1987-10-20 | 30 | |
| 28 | 28 | Sweet Duck of Youth | 1987-10-21 | 30 | |
| 29 | 29 | Earth Quack | 1987-10-22 | 30 | |
| 30 | 30 | Home Sweet Homer | 1987-10-23 | 30 | |
| 31 | 31 | Bermuda Triangle Tangle | 1987-10-26 | 30 | |
| 32 | 32 | Micro Ducks from Outer Space | 1987-10-27 | 30 | |
| 33 | 33 | Back to the Klondike | 1987-10-28 | 30 | |
| 34 | 34 | Horse Scents | 1987-10-29 | 30 | |
| 35 | 35 | Scrooge's Pet | 1987-10-30 | 30 | |
| 36 | 36 | Catch as Cash Can (1) - A Drain on the Economy | 1987-11-02 | 30 | |
| 37 | 37 | Catch as Cash Can (2) - A Whale of a Bad Time | 1987-11-03 | 30 | |
| 38 | 38 | Catch as Cash Can (3) - Aqua Ducks | 1987-11-04 | 30 | |
| 39 | 39 | Catch as Cash Can (4) - Working for Scales | 1987-11-05 | 30 | |
| 40 | 40 | Merit-Time Adventure | 1987-11-06 | 30 | |
| 41 | 41 | The Golden Fleecing | 1987-11-16 | 30 | |
| 42 | 42 | Ducks of the West | 1987-11-17 | 30 | |
| 43 | 43 | Time Teasers | 1987-11-18 | 30 | |
| 44 | 44 | Back Out in the Outback | 1987-11-19 | 30 | |
| 45 | 45 | Raiders of the Lost Harp | 1987-11-20 | 30 | |
| 46 | 46 | The Right Duck | 1987-11-23 | 30 | |
| 47 | 47 | Scroogerello | 1987-11-24 | 30 | |
| 48 | 48 | Double-O-Duck | 1987-11-25 | 30 | |
| 49 | 49 | Luck o' the Ducks | 1987-11-26 | 30 | |
| 50 | 50 | Duckworth's Revolt | 1987-11-27 | 30 | |
| 51 | 51 | Magica's Magic Mirror / Take Me Out of the Ballgame | 1987-11-30 | 30 | |
| 52 | 52 | Duck to the Future | 1987-12-01 | 30 | |
| 53 | 53 | Jungle Duck | 1987-12-02 | 30 | |
| 54 | 54 | Launchpad's First Crash | 1987-12-03 | 30 | |
| 55 | 55 | Dime Enough for Luck | 1987-12-04 | 30 | |
| 56 | 56 | Duck in the Iron Mask | 1987-12-07 | 30 | |
| 57 | 57 | The Uncrashable Hindentanic | 1987-12-08 | 30 | |
| 58 | 58 | The Status Seekers | 1987-12-09 | 30 | |
| 59 | 59 | Nothing to Fear | 1987-12-14 | 30 | |
| 60 | 60 | Dr. Jekyll & Mr. McDuck | 1987-12-23 | 30 | |
| 61 | 61 | Once Upon a Dime | 1987-12-24 | 30 | |
| 62 | 62 | Spies in Their Eyes | 1987-12-25 | 30 | |
| 63 | 63 | All Ducks on Deck | 1987-12-30 | 30 | |
| 64 | 64 | Ducky Horror Picture Show | 1987-12-31 | 30 | |
| 65 | 65 | Till Nephews Do Us Part | 1988-01-01 | 30 | |
Season 2
| Episode No. | No. Overall | Title | Airdate | Runtime | Summary |
| --- | --- | --- | --- | --- | --- |
| 1 | 66 | Time is Money (1) - Marking Time | 1988-11-24 | 30 | Scrooge and Glomgold argue over the price of Glomgold's Far West island of Duckbill, which, unbeknownst to Glomgold, has a diamond mine. |
| 2 | 67 | Time is Money (2) - The Duck Who Would Be King | 1988-11-24 | 30 | Scrooge and co. attempt to go back to the present but end up in a land governed by a tyrant, who has Scrooge and Launchpad captured. |
| 3 | 68 | Time is Money (3) - Bubba Trubba | 1988-11-24 | 30 | When Scrooge returns home, Gyro tells him that he may have changed history by bringing Bubba back, and that Bubba must be returned. |
| 4 | 69 | Time is Money (4) - Ducks on the Lam | 1988-11-24 | 30 | Scrooge blames his misfortunes on Bubba and treats him unfairly. Glomgold convinces the police that Scrooge is an impostor and they throw him in jail. |
| 5 | 70 | Time is Money (5) - Ali Bubba's Cave | 1988-11-24 | 30 | Returning to Duckbill Island, Scooge and Co. attempt to get a diamond from the mine to pay Glomgold, but Glomgold is already there. |
| 6 | 71 | Super Ducktales (1) - Liquid Assets | 1989-03-26 | 30 | When Scrooge's new accountant, Fenton, discovers the Beagle Boys' plan to steal the money bin, he dumps the money into Lake Doughbegone to hide it. |
| 7 | 72 | Super Ducktales (2) - Frozen Assets | 1989-03-26 | 30 | When the Lake Doughbegone dam breaks and Scrooge's cash sweeps downstream, Scrooge freezes the relocated lake to regain his cash. |
| 8 | 73 | Super Ducktales (3) - Full Metal Duck | 1989-03-26 | 30 | GizmoDuck becomes a sensation and Scrooge hires him as a security guard. But Ma Beagle uses a remote control device to make GizmoDuck do her bidding. |
| 9 | 74 | Super Ducktales (4) - The Billionaire Beagle Boys Club | 1989-03-26 | 30 | With her newly acquired money bin, Ma Beagle buys Scrooge's mansion and has him thrown in jail, and it's up to the nephews to save the day. |
| 10 | 75 | Super Ducktales (5) - Money to Burn | 1989-03-26 | 30 | When an alien spacecraft takes away Scrooge's money bin, Scrooge and company travel in a rocket to a planet populated by robots to get the bin back. |
Season 3
| Episode No. | No. Overall | Title | Airdate | Runtime | Summary |
| --- | --- | --- | --- | --- | --- |
| 1 | 76 | The Land of Trala La | 1989-09-18 | 30 | Scrooge reaches the breaking point when dealing with glad-handers and curses his money. His doctor recommends a vacation to a land without money. |
| 2 | 77 | Allowance Day | 1989-09-19 | 30 | The nephews want a new bike that's on sale, but they don't get their allowance till Saturday, so they try to convince Scrooge it's already Saturday. |
| 3 | 78 | Bubbeo & Juliet | 1989-09-20 | 30 | Bubba falls in love with Julie, the new girl next door. But trouble brews when Bubba's parents win the lottery and begin feuding with Scrooge. |
| 4 | 79 | The Good Muddahs | 1989-09-21 | 30 | Scrooge's Sowbuggian crown jewel exhibit at the Duckburg museum becomes a target for a jewel heist for the Beagle Boys' three cousins. |
| 5 | 80 | My Mother the Psychic | 1989-09-22 | 30 | Mrs. Crackshell receives a jolt of electricity from her TV set and can now predict the future, so Scrooge has her predict stock market trends for him. |
| 6 | 81 | Metal Attraction | 1989-11-02 | 30 | Gyro needs a challenge and Mrs. Beakley needs help with the housework, so Gyro invents Robotica, who falls for GizmoDuck and makes his life crazy. |
| 7 | 82 | Dough Ray Me | 1989-11-03 | 30 | The nephews need more allowance money and start a service called the Dirtbusters. While employed by Gyro, they stumble across a duplicator. |
| 8 | 83 | Bubba's Big Brainstorm | 1989-11-06 | 30 | Bubba's grades are deplorable, so Gyro invents a thinking cap for him. Unfortunately, not only does Bubba's brain expand, but so does his ego. |
| 9 | 84 | The Big Flub | 1989-11-07 | 30 | Fenton has created demand for a new product before there was even a product, so he uses Gyro's new helium-based chewing gum -- without testing it. |
| 10 | 85 | A Case of Mistaken Secret Identity | 1989-11-08 | 30 | Fenton becomes jealous when the nephews conclude that Launchpad must be GizmoDuck. The rumor spreads, and Launchpad enjoys the limelight -- at first. |
| 11 | 86 | Blue Collar Scrooge | 1989-11-09 | 30 | As Scrooge contemplates selling his skateboard factory, he gets hit on the head by a skateboard, develops amnesia and strikes against his own factory. |
| 12 | 87 | Beaglemania | 1989-11-09 | 30 | The Beagle Boys win a contest with their hit "Boogie Beagle Blues." Scrooge owns their record label and helps out when manager Ma becomes difficult. |
| 13 | 88 | Yuppy Ducks | 1989-11-13 | 30 | Scrooge takes a dip into his money bin, comes down with loot lice and is quarantined. The nephews decide to fill in for him and become entrepreneurs. |
| 14 | 89 | The Bride Wore Stripes | 1989-11-14 | 30 | When Ma Beagle convinces the court that she's Scrooge's wife and moves into the mansion, Scrooge must come up with a plan to expose Ma's charade. |
| 15 | 90 | The Unbreakable Bin | 1989-11-15 | 30 | When Gyro invents an unbreakable glass, Scrooge has his money bin sheathed in the stuff and mistakenly believes the bin is now impenetrable. |
| 16 | 91 | Attack of the Fifty-Foot Webby | 1989-11-16 | 30 | Webby, who's been feeling neglected, accidentally turns into a 50-foot giant after falling into a magical spring and becomes the center of attention. |
| 17 | 92 | The Masked Mallard | 1989-11-17 | 30 | Hoping to change his poor public image, Scrooge becomes the Masked Mallard, a costumed do-gooder who goes about the city fighting crime. |
| 18 | 93 | A DuckTales Valentine (Amour or Less) | 1990-02-11 | 30 | |
Season 4
| Episode No. | No. Overall | Title | Airdate | Runtime | Summary |
| --- | --- | --- | --- | --- | --- |
| 1 | 94 | Ducky Mountain High | 1990-09-10 | 30 | When Scrooge and Glomgold discover there's gold on Glittering Goldie's property, they vie for her affection in order to purchase her land. |
| 2 | 95 | Attack of the Metal Mites | 1990-09-18 | 30 | |
| 3 | 96 | The Duck Who Knew Too Much | 1990-09-26 | 30 | In order to get time off for a ski trip, Fenton pretends to be bedridden. He then stumbles on a plot by enemy agents to steal Scrooge's gold shipment. |
| 4 | 97 | New Gizmo-Kids on the Block | 1990-11-05 | 30 | |
| 5 | 98 | Scrooge's Last Adventure | 1990-11-17 | 30 | Scrooge believes his days are numbered and has Fenton put his affairs in order. Somehow, Scrooge's money physically gets lost in his computer. |
| 6 | 99 | The Golden Goose (1) | 1990-11-27 | 30 | |
| 7 | 100 | The Golden Goose (2) | 1990-11-28 | 30 | |
Series Cast
| | | | |
| --- | --- | --- | --- |
| | Hamilton Camp | as Fenton Crackshell / Gizmoduck | |
| | Russi Taylor | as Dewey/Huey/Louie/Webby | |
| | Tony Anselmo | as Donald Duck | |
| | Peter Cullen | as Bankjob Beagle / Admiral Grimitz | |
| | June Foray | as Magica De Spell / Ma Beagle / Mrs. Featherby | |
| | Kathleen Freeman | as Mrs. Crackshell | |
| | Hal Smith | as Gyro Gearloose / Flintheart Glomgold | |
| | Alan Young | as Scrooge McDuck | |
| | Terrance McGovern | as Launchpad McQuack / Babyface Beagle | |
| | Frank Welker | as Bubba / Bigtime Beagle / Baggy Beagle | |
| | Brian Cummings | as Doofus Drake / Bugle/Bebop Beagle | |
| | Chuck McCann | as Duckworth / Burger Beagle / Bouncer Beagle | |
| | Joan Gerber | as Mrs. Bentina Beakley / Glittering Goldie | |
Related News
TVMaze