Life can really throw you curves -- especially in this breakthrough comedic drama. Drop Dead Diva tells the story of Deb, a shallow model who dies in a sudden accident. By a twist of fate and a bolt of divine intervention, her soul resurfaces in the body of Jane, a smart, plus-sized and recently deceased attorney. As she confronts the challenges of her adventurous new life, love and career, she must learn to reconcile her beauty queen ways with her brilliant new mind -- finding surprises at every turn.
Series Overview
Rating
imDb Rating: 7.4 (17,431 Votes)
Metascore: N/A
Plot
A vapid aspiring model killed in a car crash gets brought back to life as an intelligent, overweight lawyer, hoping to find the meaning of inner beauty.
Details
Rated: TV-PG
Released: 12 Jul 2009
Runtime: 60 min
Genre: Comedy, Drama
Director: N/A
Writer: Josh Berman
Actors: Brooke Elliott, Margaret Cho, Kate Levering, April Bowlby
Language: English
Country: USA
Awards: 8 wins & 12 nominations.
Total Seasons: 6
Previous Episode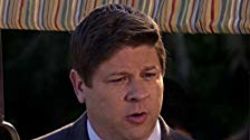 It Had to Be You
Episode 6x13; Jun 22, 2014
Much to Janes surprise, Teri returns and that she shares a past with Ian. Paul sends pro bono clients from the firm to Jane, and Stacy stresses over the fact that her best friend might not come to her wedding.
Previous Episodes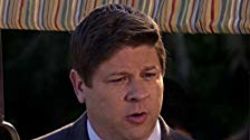 6x13: It Had to Be You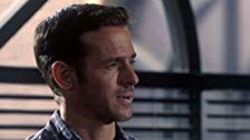 6x12: Hero


6x11: Afterlife


6x10: No Return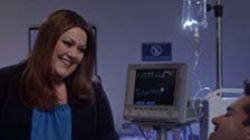 6x9: Hope and Glory


6x8: Identity Crisis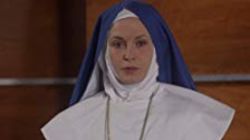 6x7: Sister Act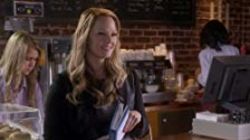 6x6: Desperate Housewife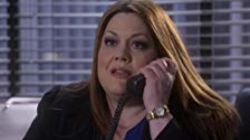 6x5: Cheers & Jeers

View All Episodes
Cast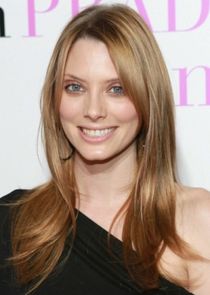 April Bowlby as Stacy Barrett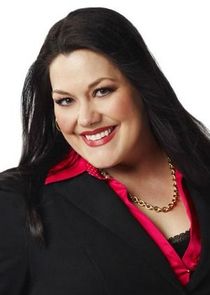 Brooke Elliott as Jane Bingum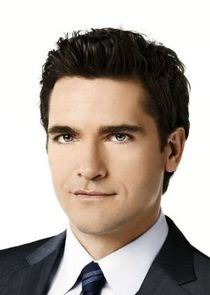 Jackson Hurst as Grayson Kent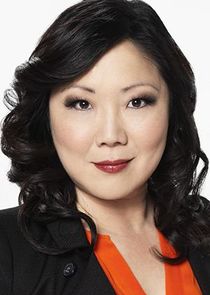 Margaret Cho as Teri Lee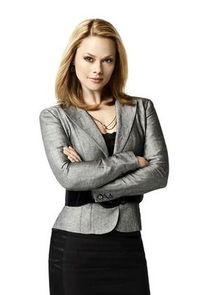 Kate Levering as Kim Kaswell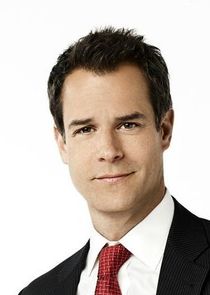 Josh Stamberg as Jay Parker
View Full Cast
Skip to:
Season 1
| Episode No. | No. Overall | Title | Airdate | Runtime | Summary |
| --- | --- | --- | --- | --- | --- |
| 1 | 1 | Pilot | 2009-07-12 | 60 | When beautiful-but-vapid model wannabe Deb has a fatal car accident, she suddenly finds herself in front of Heaven's gatekeeper, Fred, who declares her a self-centered "zero." Outraged, she attempts to persuade Fred to return her to her shallow existence but is accidentally relegated to the body of the recently deceased Jane Bingum. A brilliant, thoughtful and plus-size attorney with a loyal assistant, Teri, Jane has always lived in the shadow of her more comely colleagues whereas Deb has always relied on her external beauty. Now, by a twist of fate and a bolt of divine intervention, Deb must come to terms with inhabiting Jane's plus-size frame in the ultimate showdown between brains and beauty. |
| 2 | 2 | The "F" Word | 2009-07-19 | 60 | Deb discovers what life is like for Jane in her body as she takes on a case defending a cocktail waitress who is fired after she gains 50 lbs. Grayson and Kim represent a man in a divorce but the only thing he wants from back from his wife is his kidney. |
| 3 | 3 | Do Over | 2009-07-26 | 60 | Jane's past catches up with her when a case from the prior year is up for retrial. Kim and Grayson sue a shrink who "cured" their client's husband of his multiple personalities, only she got rid of the wrong one. |
| 4 | 4 | The Chinese Wall | 2009-08-02 | 60 | David Beckham is Jane's new case. Then Deb's mother arrives, needing a lawyer for her divorce, so Jane wants to represent her. And it can only be done by utilizing the Chinese Wall. |
| 5 | 5 | Lost & Found | 2009-08-09 | 60 | Rookie Grayson was looking forward to be Jane's second chair in the defense of dating site boss Barry Schuester, who is accused of aiding in ruining clients' marriages, but Kim takes first chair. Jane must counsel pro bono Michael Fernandez, who is offered a meager $15,000 state settlement after ten years of wrongful imprisonment as D.A. Callahan chose for electoral purposes to look no further for the real criminal, who meanwhile confessed and died. The board rules however to award nothing, so now they must sue the prosecutor's office. Fred finally gets noticed by Stacy while organizing a surprise birthday party. |
| 6 | 6 | Second Chances | 2009-08-16 | 60 | A woman arrives at Jane's office. At her heels, the police. She skipped bail as a teen and changed her identity, which has just been blown. Jane will defend the woman not only in court, but also to her husband, who feels betrayed. |
| 7 | 7 | The Magic Bullet | 2009-08-23 | 60 | Kim - and the firm - get sued for sexual harassment. Jane's new client is suing a weight loss program owner because the program causes heart problems. Also, suddenly Fred is gone and nobody remembers him except Jane. Why? |
| 8 | 8 | Crazy | 2009-08-30 | 60 | Grayson refuses to help Kim sue a bridesmaid for infidelity with the groom hours before the ceremony, yet she perseveres by the angle that the $10,000 wedding dress was 'made useless', but the groom still holds a crucial vote. Deb shyly accepts hot Brian Young's invitation to attend Jane's class reunion, only to find he's as gay as charming. Deb's client Brandon Tharpe asked for her, bot the boss, hoping she would understand his carpe diem attitude, which even his son claims to constitute a madness compromising their major lawn mowers manufacturing firm, which he wants to turn green. |
| 9 | 9 | The Dress | 2009-09-13 | 60 | Jane gets politely directed out of a women's clothes store that doesn't stock her size. She sues them, even though she realizes the judge may throw the case out of court. Parker's old friend comes to ask legal help from him. |
| 10 | 10 | Make Me a Match | 2009-09-20 | 60 | The New Jane discovers another friend of the Previous Jane, Judge Summers, and finds out Jane gave her a bad advice. Kim's client insists on Grayson taking her case. Someone very welcome returns to Jane, but it creates problems. |
| 11 | 11 | What If? | 2009-09-27 | 60 | Grayson and Kim are puzzled that boss Parker, whom a client demands to plead his case personally against a disgruntled ex-employee who discredits his firm's chocolate snack, demands both of them to 'assist', in fact leaves the pleading them, so Grayson resorts to a daring pep-talk. Jane meets 'her' (not Deb's) self-invited mother Elaine Bingum and most learn to know her as it goes. Fred finds himself temporarily homeless as well as neglected by Stacey and takes Elaine's advice to try dating around, while Tony Nicastro dates Jane, who also pleads the case of the victims of a hospital baby swap in surprising chapters. |
| 12 | 12 | Dead Model Walking | 2009-10-04 | 60 | A famous model goes berserk. Turns out her assets are frozen because her husband is missing. She hires Jane to represent her. Grayson and Kim take on a pro bono case of a woman who is being forced to sell her house. |
| 13 | 13 | Greyson Anatomy | 2009-10-11 | 60 | As Stacey helps Grayson represent a lingerie model who was fired after having surgery for breast cancer, Jane is assigned to represent a young baseball star. |
Season 2
| Episode No. | No. Overall | Title | Airdate | Runtime | Summary |
| --- | --- | --- | --- | --- | --- |
| 1 | 14 | Would I Lie to You? | 2010-06-06 | 60 | At the close of last season, Deb was ready to let go of her past and embrace life as Jane. But the unexpected arrival of Jane's "secret" husband Ethan at her doorstep left her with more questions than ever. To make matters worse, Jane may be disbarred after breaching client-attorney confidentiality when, against the firm's advisement, she reported her client for fraud. Faced with a new love triangle and the uncertainty of her career Jane must, once again, chart out a new future for herself. |
| 2 | 15 | Back from the Dead | 2010-06-13 | 60 | Jane attempts to put her relationship issues aside when she has to focus on a custody case involving a man who suffered for amnesia for nine years. Meanwhile, Kim and Parker represent a female writer who is suing to retain control of the fictitious male persona she created under her pen name, Jonathan Noble. |
| 3 | 16 | The Long Road to Napa | 2010-06-20 | 60 | Jane finds herself with two clients when she discovers both are married to the same man. Worse yet, she has trouble distinguishing her personal life in the courtroom when she discovers Tony is representing the Casanova. Kim takes on a custody case involving a baby adoption just as she finds herself with her own baby issues. Stacy decides to take destiny in her own hands when she invents the next must have item - the "Armvelope." |
| 4 | 17 | Home Away from Home | 2010-06-27 | 60 | Trying to make up for an inappropriate conversation with senior partner Parker's assistant, David, Fred becomes buddies with him. However, he starts to worry about having inadvertently given him the wrong signals privately when he finds out that David is gay. Grayson puts his home on the market in order to do away with his past with Deb. Jane gets Stacy to intrude and steal a photo album that could betray her secret affair with a married man before she met Grayson. |
| 5 | 18 | Senti-Mental Journey | 2010-07-11 | 60 | When Jane's mother is unexpectedly arrested, Jane must represent her in court before Judge Summers and reconnect with the father she has never known, to help her mom. Meanwhile, things between Parker and Kim heat up and Grayson gets heavily invested in a case involving a Ponzi scheme. Teri attempts to help Fred with driving and dating. |
| 6 | 19 | Begin Again | 2010-07-18 | 60 | Jane helps Grayson defend one of the singers of a famous pop duo and they decide to team up with the lawyer defending the duo's other accused star, an attractive woman named Vanessa. But when Grayson and Vanessa hit it off both in and out of the courtroom, Jane will have to keep her mind on the trial despite feeling like the third wheel. Parker and Kim agree to help a bed and breakfast owner when the inn receives an excessively negative review that they suspect may not be impartial. |
| 7 | 20 | A Mother's Secret | 2010-07-25 | 60 | When Deb's mom Bobbi requests Jane's help in a legal matter, Jane discovers Bobbi had secrets of her own while she takes on a case involving a lab technician who is accused of stealing lab secrets. Meanwhile, Kim and Grayson work on a custody case involving a dueling couples pet chimp. |
| 8 | 21 | Queen of Mean | 2010-08-01 | 60 | Jane meets the 'queen of mean' when she represents designer Ellie Tannen who is trying to stop the publication of a tell-all-book by her former assistant. Jane also decides to get back in the dating game and invites Hank the bailiff to a dinner party. Kim and Grayson represent a transgender woman who is feuding with her in-laws over her partner's property. |
| 9 | 22 | Last Year's Model | 2010-08-08 | 60 | Jane brings in an age discrimination case only to have Parker hand it over to Kim. Grayson takes on a real estate case where his clients claim their house is haunted and gets closer to Vanessa. Fred decides to help Stacy with her money woes by hiring her to serve divorce papers. |
| 10 | 23 | Will & Grayson | 2010-08-15 | 60 | Jane defends a fugitive cop against theft charges meant to derail his investigation into corruption on the force. |
| 11 | 24 | Good Grief | 2010-08-22 | 60 | Jane and Grayson take on a case involving a grieving man, coping with the loss of his wife by dressing as a clown. Parker and Kim represent a producer who is being sued by one of the participants on a reality dating show which leads Kim to question her own dating situation with Parker. Fred finally decides to tell Stacy how he feels about her. |
| 12 | 25 | Bad Girls | 2010-08-29 | 60 | Jane represents a young girl who is being cyber bullied by a popular girl in school. Parker's old partner in the firm, Claire Harrison, returns to enlist his help in her divorce but Kim takes the reins on the case, only to discover Claire wants much more than a settlement. Grayson moves to the next level when he meets Vanessa's parents. |
| 13 | 26 | Freeze the Day | 2010-08-29 | 60 | With Claire Harrison easing her way back into the firm, she partners with Kim on a case but proves she will stop at nothing to win, including pitting Kim's insecurities about Parker against her. Meanwhile, Stacy books a Fancy Feast commercial and Fred has to hide his jealously when she has to "kiss" her pretend husband. Jane and Grayson take on a case involving a woman who wants to be cryogenically frozen which leads them both to think about the passing of Deb and leads to a series of events that could change Jane and Grayson's lives forever. |
Season 3
| Episode No. | No. Overall | Title | Airdate | Runtime | Summary |
| --- | --- | --- | --- | --- | --- |
| 1 | 27 | Hit and Run | 2011-06-19 | 60 | Following the car accident that left Grayson in a coma, Jane finds herself struggling with her desire to reveal herself as Deb when he wakes up, despite warnings from Fred. Jane reluctantly takes on a case involving a hard partying celebrity on the hook for a hit and run of a 12-year-old girl and enlists Stacy to help her. Meanwhile, Parker and Kim face off in court representing opposing sides of a case involving exes which rings a little too close to home for them. |
| 2 | 28 | False Alarm | 2011-06-26 | 60 | With Kim still gone from the firm, Parker convinces Jane to offer her help to Kim in a medical malpractice suit involving the death of a would-be-20-year-old-model. Kim initially rejects the offer but soon realizes she is outmatched when she shows up in court against high-powered lawyers with more resources than she can handle as a solo practitioner. Teri enlists Grayson to help her firefighter boyfriend after he is sued rescuing a neighbor for a burning building. |
| 3 | 29 | Dream Big | 2011-07-10 | 60 | Jane represents a mother whose son is pushing for her to sue the sperm bank she used to conceive him. As Grayson and Vanessa's wedding nears, Parker organizes a bachelor party for Grayson who incidentally gives a stripper legal advice that leads to her subsequent firing. Hoping to make things right, Grayson represents the stripper in court and discovers Judge Hemmings - Vanessa's father - is presiding over the case. |
| 4 | 30 | The Wedding | 2011-07-17 | 60 | While fulfilling her duties as best man for Grayson and Vanessa's wedding, Jane is held at gunpoint while picking up the wedding rings. But when the gunman needs a public defender in court, Jane is unexpectedly asked to step in and takes special interest in the case when despite her advice, he pleads guilty. Meanwhile, Parker asks Grayson to help out one of his childhood friends who needs help with his pet camel. |
| 5 | 31 | Prom | 2011-07-24 | 60 | As Jane represents a lesbian couple that is being denied a chance to attend their senior prom together, Teri enlists Grayson to help a bailiff who's been caught in a mail order marriage scam. Meanwhile, Jane is stunned to learn that her boyfriend, Bill, is seeing other women. |
| 6 | 32 | Closure | 2011-07-31 | 60 | When she's assigned to help the D.A.'s office with an old murder case, Jane learns that she once worked there and had an affair with her boss. When Kim agrees to go after a fashion blogger for luring impressionable teenage girls into spending thousands of dollars on clothes, her target turns out to be Stacy. |
| 7 | 33 | Mothers' Day | 2011-08-07 | 60 | While working to keep Grayson from stopping a casino ad featuring photos of Deb, Jane's mom Elaine is arrested after escaping from a grounded airplane flight. And when Fred grows tired of being mothered by Stacy, he looks to find a place of his own. |
| 8 | 34 | He Said, She Said | 2011-08-14 | 60 | After agreeing to represent a college student who has accused the school's star quarterback of rape, Jane suspects that loyal alumnus Grayson is trying to undermine her case. Meanwhile, Kim's argumentative sister seeks her help with a divorce. |
| 9 | 35 | You Bet Your Life | 2011-08-21 | 60 | As Stacy enlists Jane to represent a sorority sister in her lawsuit against a casino, Kim and Parker team up to argue for a devoted woman's custody of a rare plant. |
| 10 | 36 | Toxic | 2011-08-28 | 60 | Though it forces her to take on a client of the firm, Jane agrees to help a frustrated parent stop a lead contaminated high school from opening. And when Teri lambasts a former high school classmate at a dating seminar, Kim defends her in a slander lawsuit. |
| 11 | 37 | Ah, Men | 2011-09-04 | 60 | As Jane represents Parker's ex-girlfriend in a lawsuit against an intransigent life insurance company, Kim seeks to help a minister who is encouraging his parishioners to shoplift for charity. |
| 12 | 38 | Bride-a-Palooza | 2011-09-18 | 60 | As a law student seeks Jane's help when his fiance is injured in a bridal store's out of control promotion, Judge Owen French forces Grayson to try a case using medieval law. And as Stacy's new TV role goes to her head, Jane is forced to take action. |
| 13 | 39 | Change of Heart | 2011-09-25 | 60 | After convincing the gravely ill sister of a death row inmate to accept his heart for a transplant, Jane must get a judge to bend the rules for execution in order to make it possible. And as Grayson defends her after she's arrested for assault, Stacy's criminal past threatens to send her to prison. |
Season 4
| Episode No. | No. Overall | Title | Airdate | Runtime | Summary |
| --- | --- | --- | --- | --- | --- |
| 1 | 40 | Welcome Back | 2012-06-03 | 60 | After Kim blackmailed Parker to promote her senior partner, he left her in charge while he chases his ex-girlfriend and the son he didn't know about. Finding the law firm financially near disaster, Kim bribes Jane with perks and a raise to return from Italian holiday with Owen and help by winning a murder case defense for a wealthy, adulterous law school friend Emily Horn, tried for murdering her boyfriend and blames her husband Anton. To get over disloyal Stacy, Fred found another girlfriend, Allie, but accepts Jane's advice to stick to his true love. |
| 2 | 41 | Home | 2012-06-10 | 60 | Jane and Grayson partner up on case involving a 16-year-old video game genius (Austin) determined to sue his father while Kim represents her own father (Ratzenberger) in an eviction case. The firm's new Angel investor Luke, finds a way to be more involved with Jane's personal life than she would like. Stacy and Nikki decide to go into business together, despite Jane's hesitation. |
| 3 | 42 | Freak Show | 2012-06-17 | 60 | Jane takes on a wrongful termination case but soon becomes convinced there may be more to her client than meets the eye. Kim and Parker team up to represent Owen's sister in her divorce hearing while Grayson helps Stacy and Nikki with the legal matters to getting their business in order. |
| 4 | 43 | Winning Ugly | 2012-06-24 | 60 | Jane and Kim take on a case suing the producer of a reality makeover show. Parker is shocked when his son Eric appears at the firm while he has his hands full serving as an arbitrator on a custody case involving a pet store rat. Teri agrees to help Stacy with the opening of her pakery in exchange for some stage time while Grayson and Owen get competitive in basketball and loves. |
| 5 | 44 | Happily Ever After | 2012-07-01 | 60 | Jane creates havoc with the Bhutanese government when she decides to represent a young woman who wants to get out of an arranged marriage to the Prince of Bhutan. Meanwhile, Kim and Parker try to help Eric's teacher get his job back when his off campus X-rated past catches up with him. Teri signs on as Stacy's head of marketing and gets creative on twitter and the web to get customers into the pakery. |
| 6 | 45 | Rigged | 2012-07-08 | 60 | Jane and Grayson team up for a case involving a faulty oil rig and the death of one of its engineers while Jane battles the uncertainly of Owen's whereabouts and what it means for their upcoming nuptials. Meanwhile, Parker enlists Kim's help in a custody hearing for his son Eric when his ex Elisa hires a high-profile, hard-ass attorney Kelly Stevens to fight for sole-custody of Eric. |
| 7 | 46 | Crushed | 2012-07-15 | 60 | Jane's mom Elaine enlists Jane's help in defending a girl she use to babysit who is accused of murdering another teen. Tired of Luke's antics, Parker asks Grayson to help woo Gina Blunt as a new potential investor in the firm despite Teri's protests about her. Teri and Stacy discover some news about Owen that leaves Jane devastated. |
| 8 | 47 | Road Trip | 2012-07-22 | 60 | Teaming up with Grayson to supervise a law student's suit on behalf of a computer company employee puts Jane at odds with her former Stanford Law School mentor. Meanwhile, Kim begins to suspect that the firm's creditor Gina Blunt is up to no good. |
| 9 | 48 | Ashes to Ashes | 2012-08-05 | 60 | Jane and Grayson represent a woman who is suing for custody of her late fiancé's ashes. And just as Jane starts to accept his disappearance, Owen suddenly returns. |
| 10 | 49 | Lady Parts | 2012-08-12 | 60 | Bobbi Dobkins enlists Jane's help when a dance school student sues her over an injury, while a high school classmate hires Grayson when the city of Lakewood refuses to pay her for a sculpture it considers obscene. |
| 11 | 50 | Family Matters | 2012-08-19 | 60 | As Jane's lawsuit on behalf of a teenager who collapsed at a rave prompts a death threat against Owen, Kim and Grayson represent a sperm donor seeking to retain his parental rights. |
| 12 | 51 | Picks and Pakes | 2012-08-26 | 60 | After teaming up to sue a big drug company, Jane worries that her partner, a high-profile trial lawyer is mentally unsound. And when someone claims the patent on the pake, Stacy has to find con artist Nikki LePree to back her up in court. |
| 13 | 52 | Jane's Getting Married | 2012-09-09 | 60 | As she works to persuade a friend to have a fatal brain tumor removed, Jane must confront her unresolved feelings for Grayson. And after Stacy helps Kim defend a country singer who's accused of trying to murder her ex-boyfriend, Jane struggles with her mother's help as she prepares for her wedding day. |
Season 5
| Episode No. | No. Overall | Title | Airdate | Runtime | Summary |
| --- | --- | --- | --- | --- | --- |
| 1 | 53 | Back from the Dead | 2013-06-23 | 60 | As she looks for Owen following his wedding day heart attack, Jane fights to stop a drug company from discontinuing the drug trial that is keeping an eight-year-old cancer patient alive. Meanwhile, Kim represents a high school friend whose vengeful ex has posted nude photos of her on the Internet. |
| 2 | 54 | The Real Jane | 2013-06-30 | 60 | After taking over the body of a deceased lingerie model, Old Jane returns to enlist Jane in a death row appeal that was dropped when she died. Meanwhile, Grayson and Kim represent a mattress salesman who was fired for wearing women's clothes at work. |
| 3 | 55 | Surrogates | 2013-07-07 | 60 | Jane struggles to keep her personal feelings aside while representing a jilted bride who's suing the former groom for damages. Kim and Grayson represent a surrogate mother looking for the missing parents of the child she is about to deliver. Stacy gets discouraged when she seeks advice from business mogul Barbara Corcoran about The Pakery. Jane and Stacy have a new houseguest when Paul crashes at their apartment. Kim announces the new partner at the firm, shocking Jane and Grayson. |
| 4 | 56 | Cheaters | 2013-07-14 | 60 | In an attempt to be professional, Jane and Owen partner on a case of a teenage boy who has been accused of cheating on the SATs. Meanwhile, Kim and Grayson defend the owner of a dog that is accused of impregnating a prized pooch that lives next door. Jane enlists Paul to spy on Stacy when she begins acting strangely. |
| 5 | 57 | Secret Lives | 2013-07-21 | 60 | Jane tries to impress both Owen and the owners of major baseball team by representing their star player when he's accused of murder. Meanwhile, Kim helps a friend fight for her alimony. Owen's new assistant, Nicole, helps Grayson mend his broken heart and Teri advises Stacy on what to look for in a sperm donor. |
| 6 | 58 | Fool for Love | 2013-07-28 | 60 | Jane attempts to reconcile with Owen while they work together representing a professor who's been arrested for smuggling drugs. Kim goes up against Grayson's ex-fiancé Vanessa in a case where Kim represents a woman fighting for rights to a very successful video game she created with her recently deceased boyfriend. Stacy invites a handful of her exes to a "donor party" where she tries to assess who might be the best sperm donor. |
| 7 | 59 | Miss Congeniality | 2013-08-04 | 60 | Jane and Grayson represent pageant contestant, Donna, when she's stripped of her crown after claiming the Miss Universal Globe competition has been rigged. As Kim's due date approaches, she represents her formerly estranged father, Larry, when he loses his job coaching a little league team. Stacy continues her crusade to convince Jane that Owen would be her ideal sperm donor. Grayson and Nicole struggle to define their relationship. |
| 8 | 60 | 50 Shades of Grayson | 2013-08-11 | 60 | Following a long night at a bachelorette party, Jane ends up at the U.S./Mexico border to defend the bride's fiancé, whose bachelor party went south of the border. Jane must get the groom back into the U.S. in time for the wedding. Kim represents a housewife who claims that her online erotic novel has been plagiarized by a major publisher. Meanwhile, a mysterious man appears at the firm, yet his motives remain unclear to the lawyers of Harrison & Parker. Owen struggles with his new role as Stacy's sperm donor. |
| 9 | 61 | Trust Me | 2013-10-06 | 60 | Jane's efforts to save a battered women's shelter inadvertently jeopardize its future. Grayson represents a teenager who claims to be a vampire. |
| 10 | 62 | The Kiss | 2013-10-13 | 60 | As Owen and Grayson fight for a client's right to marry the woman he loves, Jane handles two divorces that resulted from unconventional marriage therapy. |
| 11 | 63 | One Shot | 2013-10-20 | 60 | As a former client looks to Jane when she's marked for death by a ruthless drug dealer, Owen fights to save a teen actress' career by stopping the publication of a nude photo. |
| 12 | 64 | Guess Who's Coming | 2013-10-27 | 60 | Bobbi Dobkins' arrest for hiring a male prostitute exposes some unorthodox steps she's taken to improve her sex life. Grayson fights to keep a client's divorce case from being moved to Wyoming. |
| 13 | 65 | Jane's Secret Revealed | 2013-11-03 | 60 | As she worries about her mother's health, Jane takes on an Amish farmer's fight against fracking. Grayson represents a dominatrix who's suing a deadbeat client, while Stacy asks Owen to help get their child into a good preschool. |
Season 6
| Episode No. | No. Overall | Title | Airdate | Runtime | Summary |
| --- | --- | --- | --- | --- | --- |
| 1 | 66 | Truth & Consequences | 2014-03-23 | 60 | As she struggles to find out how much Grayson knows about her and Deb, Jane uncovers a dark secret that could land a client in prison. Old tensions are renewed when Owen's estranged brother asks him to sue a strip club. |
| 2 | 67 | Soulmates | 2014-03-23 | 60 | While Jane fights for an innocent man's parole, Grayson and the firm's new lawyer claim a cruise ship line's negligence caused their client's divorce. Grayson confronts the truth about Deb and Jane. |
| 3 | 68 | First Date | 2014-03-30 | 60 | Tensions arise between Jane and Belinda as they defend an out-of-control aging rock star against being expelled from his band. Grayson fights to save a graffiti-strewn low income apartment building from a greedy developer by claiming it's a work of art. |
| 4 | 69 | Life & Death | 2014-04-06 | 60 | Grayson's childhood friend enlists him and Jane in a fight with his in-laws over where to bury his late wife. A twelve-year-old orphan asks Kim to adopt him. |
| 5 | 70 | Cheers & Jeers | 2014-04-13 | 60 | As Jane represents a professional cheerleader who says she's being bullied by her teammates, Owen counsels a family to secede to protect their home from being seized by the government. Meanwhile, Teri impersonates a lawyer to protect Paul from his creditors. |
| 6 | 71 | Desperate Housewife | 2014-04-27 | 60 | An unassuming housewife's arrest for treason pits Jane and Grayson against the government's top secret intelligence bureaucracy. Kim represents a family of foster children who are being kicked out by their new parents. |
| 7 | 72 | Sister Act | 2014-05-04 | 60 | Jane and Grayson help a dying teenager find a bone marrow donor, while Owen fights a friend's impeachment as mayor after she leases Malibu's City Hall to replace a school that was destroyed in a fire. |
| 8 | 73 | Identity Crisis | 2014-05-11 | 60 | As Grayson worries his client is guilty of murder, Jane fights for a student's right to use the boys' bathroom at school even though he was born a girl. |
| 9 | 74 | Hope and Glory | 2014-05-18 | 60 | With Grayson in the hospital with a gunshot wound, Jane represents people living near a hot sauce factory who claim its fumes are making them sick. Kim lands in the middle of her parents' divorce settlement. |
| 10 | 75 | No Return | 2014-06-01 | 60 | As Jane takes on a client who's being sued for identifying the drunk driver who killed her brother, Kim represents a ventriloquist who can't fly without his dummy. |
| 11 | 76 | Afterlife | 2014-06-08 | 60 | Jane attempts to prove the innocence of a man on death row; Kim represents a small dance company after their routines are stolen by a pop star; Owen has wedding anxiety. |
| 12 | 77 | Hero | 2014-06-15 | 60 | Jane helps a mother whose son died at a sporting camp to seek justice. Kim defends a work acquaintance, after he saves her from a mugging as his superhero alter ego. Owen and Kim become increasingly concerned about Jane's relationship with Ian. |
| 13 | 78 | It Had to Be You | 2014-06-22 | 60 | Much to Janes surprise, Teri returns and that she shares a past with Ian. Paul sends pro bono clients from the firm to Jane, and Stacy stresses over the fact that her best friend might not come to her wedding. |
Series Cast
| | | | |
| --- | --- | --- | --- |
| | April Bowlby | as Stacy Barrett | |
| | Brooke Elliott | as Jane Bingum | |
| | Jackson Hurst | as Grayson Kent | |
| | Margaret Cho | as Teri Lee | |
| | Kate Levering | as Kim Kaswell | |
| | Josh Stamberg | as Jay Parker | |
| | Lex Medlin | as Owen French | |
| | Carter MacIntyre | as Luke Daniels | |
Series Crew
| | Position | Name |
| --- | --- | --- |
| | Consulting Producer | Rob Wright |
| | Consulting Producer | Thania St. John |
| | Consulting Producer | Jan Nash |
| | Executive Producer | David Petrarca |
| | Co-Executive Producer | Michael Grossman |
| | Co-Executive Producer | Alfonso H. Moreno |
| | Creator | Josh Berman |
| | Executive Producer | Josh Berman |
| | Co-Executive Producer | Michael Lange |
| | Consulting Producer | Lynne E. Litt |
| | Associate Producer | Sarah Rath |
| | Executive Producer | Alex Taub |
| | Executive Producer | Craig Zadan |
| | Executive Producer | Neil Meron |
| | Consulting Producer | Morgan Gendel |
| | Consulting Producer | William N. Fordes |
| | Consulting Producer | Jeremy R. Littman |
| | Co-Executive Producer | Robert J. Wilson |
| | Executive Producer | Robert J. Wilson |
| | Consulting Producer | Amy Engelberg |
| | Supervising Producer | Amy Engelberg |
| | Consulting Producer | Wendy Engelberg |
| | Supervising Producer | Wendy Engelberg |
| | Consulting Producer | David Feige |
| | Consulting Producer | Mimi Friedman |
| | Consulting Producer | Jeanette Collins |
Related News
TVMaze