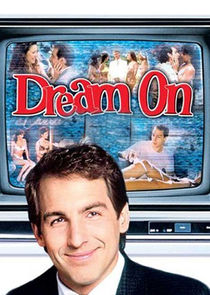 Dream On is an American adult-themed situation comedy about the family life, romantic life, and career of Martin Tupper, a divorced New York City book editor. The show centered on Martin's life in an apartment in New York City with his teenage son, and relating to his ex-wife, while trying to date other women and succeed as an editor for a small book publisher. The show was notable for its frequent use of clips from old movies and TV shows to express Martin's inner life and feelings, which lent it much of its quirky appeal, reminding viewers about the impact of TV on their consciousness. The show was also significant for being one of the first American sitcoms to use uncensored profanity and nudity.
Series Overview
Rating
imDb Rating: 7.5 (2,835 Votes)
Metascore: N/A
Plot
Martin Tupper's life is full of colourful characters. He is divorced and living with his growing teenage son, still friends with his ex-wife and constantly looking for dates but without a ...
Details
Rated: N/A
Released: 08 Jul 1990
Runtime: 30 min
Genre: Comedy
Director: N/A
Writer: David Crane, Marta Kauffman
Actors: Brian Benben, Denny Dillon, Wendie Malick, Chris Demetral
Language: English
Country: USA
Awards: Won 2 Primetime Emmys. Another 15 wins & 47 nominations.
Total Seasons: 6
Previous Episode
Finale with a Vengeance (2)
Episode 6x27; Mar 27, 1996
Previous Episodes 6x27: Finale with a Vengeance (2) 6x26: Finale (1) 6x25: Tenants, Anyone? 6x24: Cupid is As Cupid Does 6x23: Hey Diddle Diddle 6x22: Springtime for Tupper 6x21: The Way We War 6x20: All About Louie 6x19: The Spirit of 76th & Park

View All Episodes
Cast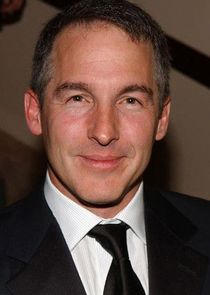 Brian Benben as Martin Tupper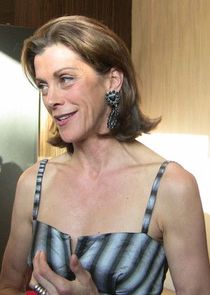 Wendie Malick as Judith Tupper Stone
Denny Dillon as Toby Pedalbee
Dorien Wilson as Eddie Charles
Jeffrey Joseph as Eddie Charles
Michael McKean as Gibby Fiske
View Full Cast
Skip to:
Season 1
| Episode No. | No. Overall | Title | Airdate | Runtime | Summary |
| --- | --- | --- | --- | --- | --- |
| 1 | 1 | The First Episode | 1990-07-08 | 30 | |
| 2 | 2 | Death Takes a Coffee Break | 1990-07-15 | 30 | |
| 3 | 3 | Sex and the Single Father | 1990-07-22 | 30 | |
| 4 | 4 | Sole Sister | 1990-07-29 | 30 | |
| 5 | 5 | Angst for the Memories | 1990-08-05 | 30 | |
| 6 | 6 | ...And Sheep Are Nervous | 1990-08-12 | 30 | |
| 7 | 7 | Over Your Dead Body | 1990-08-19 | 30 | |
| 8 | 8 | Martin Gets Lucky | 1990-08-26 | 30 | |
| 9 | 9 | Three Coins in the Dryer | 1990-09-02 | 30 | |
| 10 | 10 | Trojan War | 1990-09-09 | 30 | |
| 11 | 11 | Up the River | 1990-09-16 | 30 | |
| 12 | 12 | 555-HELL | 1990-09-23 | 30 | |
| 13 | 13 | Doing the Bossa Nova | 1990-09-30 | 30 | |
| 14 | 14 | Premarital Ex | 1990-10-07 | 30 | |
Season 2
| Episode No. | No. Overall | Title | Airdate | Runtime | Summary |
| --- | --- | --- | --- | --- | --- |
| 1 | 15 | The Second Greatest Story Ever Told (1) | 1991-07-07 | 30 | |
| 2 | 16 | The Second Greatest Story Ever Told (2) | 1991-07-07 | 30 | |
| 3 | 17 | And Your Little Dog, Too | 1991-07-14 | 30 | |
| 4 | 18 | The 37-Year Itch | 1991-07-21 | 30 | |
| 5 | 19 | Calling the Kettle Black | 1991-07-28 | 30 | |
| 6 | 20 | Futile Attraction | 1991-08-04 | 30 | |
| 7 | 21 | No, I'm Just Happy to See You | 1991-08-11 | 30 | |
| 8 | 22 | What I Did for Lust | 1991-08-18 | 30 | |
| 9 | 23 | Play Melville for Me | 1991-08-25 | 30 | |
| 10 | 24 | To Have and Have and Have and Have Not | 1991-09-01 | 30 | |
| 11 | 25 | Pants on Fire | 1991-09-08 | 30 | |
| 12 | 26 | The Charlotte Letter | 1991-09-15 | 30 | |
| 13 | 27 | The Name of the Game is Five-Card Stud | 1991-09-22 | 30 | |
| 14 | 28 | So Funny I Forgot to Laugh (aka Stop It, You're Killing Me) | 1991-09-29 | 30 | |
| 15 | 29 | Toby or Not Toby | 1991-10-06 | 30 | |
Season 3
| Episode No. | No. Overall | Title | Airdate | Runtime | Summary |
| --- | --- | --- | --- | --- | --- |
| 1 | 30 | And Bimbo Was His Name-O (1) | 1992-06-06 | 30 | |
| 2 | 31 | And Bimbo Was His Name-O (2) | 1992-06-06 | 30 | |
| 3 | 32 | Nightmare on Bleecker Street | 1992-06-13 | 30 | |
| 4 | 33 | For Peter's Sake | 1992-06-20 | 30 | |
| 5 | 34 | Terms of Employment | 1992-06-27 | 30 | |
| 6 | 35 | For Richard or for Poorer | 1992-07-04 | 30 | |
| 7 | 36 | Bad Girls | 1992-07-11 | 30 | |
| 8 | 37 | Here Comes the Bribe | 1992-07-18 | 30 | |
| 9 | 38 | May Divorce Be with You | 1992-07-25 | 30 | |
| 10 | 39 | Come and Knock on Our Door... | 1992-08-01 | 30 | |
| 11 | 40 | B.S. Elliot | 1992-08-08 | 30 | |
| 12 | 41 | What Women Want | 1992-08-15 | 30 | |
| 13 | 42 | Red All Over | 1992-08-22 | 30 | |
| 14 | 43 | The Rocky Marriage Picture Show | 1992-08-29 | 30 | |
| 15 | 44 | Martin Over Medium | 1992-09-05 | 30 | |
| 16 | 45 | Theory of Relativity | 1992-09-12 | 30 | |
| 17 | 46 | Up All Night | 1992-09-19 | 30 | |
| 18 | 47 | The Guilty Party | 1992-09-26 | 30 | |
| 19 | 48 | The Son Also Rises | 1992-10-03 | 30 | |
| 20 | 49 | Domestic Bliss | 1992-10-10 | 30 | |
| 21 | 50 | It Came from Beneath the Sink | 1992-10-17 | 30 | |
| 22 | 51 | No Deposit, No Return | 1992-10-24 | 30 | |
| 23 | 52 | To the Moon, Alex! | 1992-10-31 | 30 | |
| 24 | 53 | The Undergraduate | 1992-11-07 | 30 | |
| 25 | 54 | Dance Ten, Sex Three | 1992-11-14 | 30 | |
| 26 | 55 | Key for Two | 1992-11-21 | 30 | |
Season 4
| Episode No. | No. Overall | Title | Airdate | Runtime | Summary |
| --- | --- | --- | --- | --- | --- |
| 1 | 56 | Oral Sex, Lies, and Video Tape | 1993-06-02 | 30 | |
| 2 | 57 | The French Conception | 1993-06-09 | 30 | |
| 3 | 58 | Depth Be Not Proud | 1993-06-16 | 30 | |
| 4 | 59 | Pop Secret | 1993-06-23 | 30 | |
| 5 | 60 | Reach Out and Touch Yourself | 1993-06-30 | 30 | |
| 6 | 61 | Home Sweet Homeboy | 1993-07-07 | 30 | |
| 7 | 62 | A Midsummer Night's Dream On | 1993-07-14 | 30 | |
| 8 | 63 | The Book, the Thief, Her Boss and His Lover | 1993-07-21 | 30 | |
| 9 | 64 | Super Freak | 1993-07-28 | 30 | |
| 10 | 65 | One Ball, Two Strikes | 1993-08-04 | 30 | |
| 11 | 66 | Portrait by an Artist on the Young Man | 1993-08-11 | 30 | |
| 12 | 67 | And Bobby Makes Three | 1993-08-18 | 30 | |
| 13 | 68 | Silent Night, Holy Cow (1) | 1993-12-18 | 30 | |
| 14 | 69 | Silent Night, Holy Cow (2) | 1993-12-18 | 30 | |
| 15 | 70 | Brother of the Bride | 1994-01-19 | 30 | |
| 16 | 71 | Blinded by the Cheese | 1994-01-26 | 30 | |
| 17 | 72 | Hey, Nanny Nanny | 1994-02-02 | 30 | |
| 18 | 73 | The Second Coming | 1994-02-09 | 30 | |
| 19 | 74 | Martin Tupper in Magnum Farce | 1994-02-16 | 30 | |
| 20 | 75 | Where There's Smoke, You're Fired | 1994-02-23 | 30 | |
| 21 | 76 | Blame It on Reo | 1994-03-02 | 30 | |
| 22 | 77 | From Here to Paternity | 1994-03-09 | 30 | |
| 23 | 78 | A Face Worse Than Death | 1994-03-16 | 30 | |
| 24 | 79 | Felines ... Nothing More Than Felines | 1994-03-23 | 30 | |
| 25 | 80 | Stone Cold | 1994-03-30 | 30 | |
Season 5
| Episode No. | No. Overall | Title | Airdate | Runtime | Summary |
| --- | --- | --- | --- | --- | --- |
| 1 | 81 | The Taking of Pablum 5-2-3 (1) | 1994-06-22 | 30 | |
| 2 | 82 | The Taking of Pablum 5-2-3 (2) | 1994-06-29 | 30 | |
| 3 | 83 | 'Tis Pity She's a Neighbor | 1994-07-06 | 30 | |
| 4 | 84 | Steinway to Heaven | 1994-07-13 | 30 | |
| 5 | 85 | Judy and the Beast | 1994-07-20 | 30 | |
| 6 | 86 | The Homecoming Queen | 1994-07-27 | 30 | |
| 7 | 87 | I'm with Stupid | 1994-08-03 | 30 | |
| 8 | 88 | Attack of the 59-Inch Woman | 1994-08-10 | 30 | |
| 9 | 89 | Those Who Can't, Edit | 1994-08-17 | 30 | |
| 10 | 90 | Off-Off Broadway Bound | 1994-08-24 | 30 | |
| 11 | 91 | Hack Like Me | 1994-08-31 | 30 | |
| 12 | 92 | I Never Promised You Charoses, Martin | 1994-09-07 | 30 | |
| 13 | 93 | The Courtship of Martin's Father | 1994-09-14 | 30 | |
Season 6
| Episode No. | No. Overall | Title | Airdate | Runtime | Summary |
| --- | --- | --- | --- | --- | --- |
| 1 | 94 | Try Not to Remember | 1995-07-19 | 30 | |
| 2 | 95 | Bess You is Not My Woman Now | 1995-07-26 | 30 | |
| 3 | 96 | Long Distance Runaround | 1995-08-02 | 30 | |
| 4 | 97 | Significant Author | 1995-08-09 | 30 | |
| 5 | 98 | 9 1/2 Days | 1995-08-16 | 30 | |
| 6 | 99 | Beam Me Up, Dr. Spock | 1995-08-23 | 30 | |
| 7 | 100 | Take Two Tablets, and Get Me to Mt. Sinai | 1995-08-30 | 30 | |
| 8 | 101 | Music in My Veins (1) | 1995-09-13 | 30 | |
| 9 | 102 | Music in My Veins (2) | 1995-09-20 | 30 | |
| 10 | 103 | Tie Me Sister Lu Down, Sport | 1995-09-27 | 30 | |
| 11 | 104 | She Won't Do It, But Her Sister Will | 1995-10-04 | 30 | |
| 12 | 105 | Flight of the Pedalbee | 1995-10-11 | 30 | |
| 13 | 106 | Am I Blue? | 1995-10-18 | 30 | |
| 14 | 107 | Home is Where the Cart is | 1995-11-01 | 30 | |
| 15 | 108 | Little Orphan Eddie | 1995-11-08 | 30 | |
| 16 | 109 | Toby's Choice | 1995-11-15 | 30 | |
| 17 | 110 | The Weekend at the College Didn't Turn Out Like They Planned | 1995-11-22 | 30 | |
| 18 | 111 | Second Time Aground | 1996-01-24 | 30 | |
| 19 | 112 | The Spirit of 76th & Park | 1996-01-31 | 30 | |
| 20 | 113 | All About Louie | 1996-02-07 | 30 | |
| 21 | 114 | The Way We War | 1996-02-14 | 30 | |
| 22 | 115 | Springtime for Tupper | 1996-02-21 | 30 | |
| 23 | 116 | Hey Diddle Diddle | 1996-02-28 | 30 | |
| 24 | 117 | Cupid is As Cupid Does | 1996-03-06 | 30 | |
| 25 | 118 | Tenants, Anyone? | 1996-03-13 | 30 | |
| 26 | 119 | Finale (1) | 1996-03-20 | 30 | |
| 27 | 120 | Finale with a Vengeance (2) | 1996-03-27 | 30 | |
Series Cast
| | | | |
| --- | --- | --- | --- |
| | Brian Benben | as Martin Tupper | |
| | Wendie Malick | as Judith Tupper Stone | |
| | Denny Dillon | as Toby Pedalbee | |
| | Dorien Wilson | as Eddie Charles | |
| | Jeffrey Joseph | as Eddie Charles | |
| | Michael McKean | as Gibby Fiske | |
| | Chris Demetral | as Jeremy Tupper | |
Related News
TVMaze