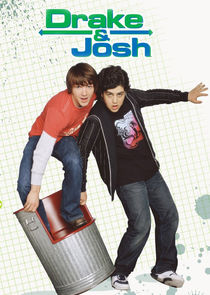 Fifteen-year-old Drake and Josh are schoolmates, but not close friends. As a matter of fact, Drake thinks Josh is a bit of a goof. Imagine his shock when he discovers this goof is about to become his stepbrother and new roommate when his mother marries Josh's father!
Series Overview
Rating
imDb Rating: 7.7 (32,650 Votes)
Metascore: N/A
Plot
Two teens become step brothers. One is an awkward geek and the other is a popular musician.
Details
Rated: TV-Y7
Released: 11 Jan 2004
Runtime: 23 min
Genre: Comedy, Family
Director: N/A
Writer: Dan Schneider
Actors: Drake Bell, Josh Peck, Miranda Cosgrove, Jonathan Goldstein
Language: English
Country: USA
Awards: 11 wins & 5 nominations.
Total Seasons: 4
Previous Episode
Dance Contest
Episode 4x18; Sep 16, 2007
The brothers enter a local dance contest, but Josh ends up solo when Drake steals his dance partner.
Previous Episodes 4x18: Dance Contest 4x17: Helicopter 4x16: The Battle of Panthatar 4x15: Megan's First Kiss 4x14: Steered Straight 4x13: Megan's Revenge 4x12: Eric Punches Drake 4x11: Josh is Done 4x10: Treehouse

View All Episodes
Cast
Josh Peck as Josh Nichols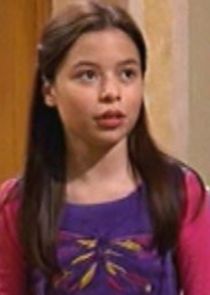 Miranda Cosgrove as Megan Parker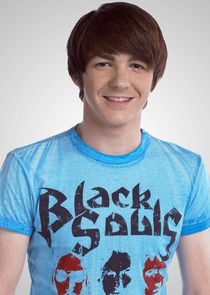 Drake Bell as Drake Parker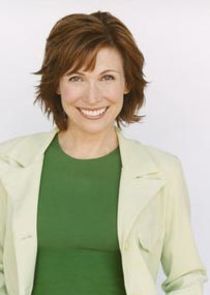 Nancy Sullivan as Audrey Parker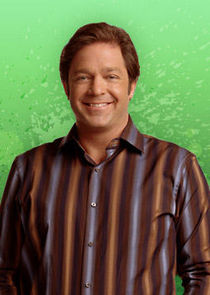 Jonathan Goldstein as Walter Nichols
View Full Cast
Skip to:
Season 1
| Episode No. | No. Overall | Title | Airdate | Runtime | Summary |
| --- | --- | --- | --- | --- | --- |
| 1 | 1 | Pilot | 2004-01-11 | 30 | Drake's unhappiness over having to share a room with Josh is assuaged upon discovering that his new stepbrother has access to the secret thoughts of the hottest girl in the ninth grade through his job as the advice columnist for the school newspaper. Tiffany: Julie Gonzalo. Buck: Joey Mendicino. Karate Instructor: Toshi Toda. |
| 2 | 2 | Dune Buggy | 2004-01-18 | 30 | Drake takes off on a frantic joy ride in Josh's dune buggy. |
| 3 | 3 | Believe Me, Brother | 2004-01-25 | 30 | Drake is oblivious to the fact that his new girlfriend has been flirting with other guys. |
| 4 | 4 | Two Idiots and a Baby | 2004-02-08 | 30 | The brothers babysit the precocious 1-year-old son of Walter's boss. |
| 5 | 5 | First Crush | 2004-02-15 | 30 | Josh tries to impress a girl with his guitar skills, which are totally nonexistent. |
| 6 | 6 | Grammy | 2004-02-22 | 30 | Josh's no-nonsense grandma watches the boys when their parents go away for the weekend. |
Season 2
| Episode No. | No. Overall | Title | Airdate | Runtime | Summary |
| --- | --- | --- | --- | --- | --- |
| 1 | 7 | The Bet | 2004-03-14 | 30 | Drake bets that he can last longer without junk food than Josh can without video games, but the challenge proves more difficult than they thought. |
| 2 | 8 | Guitar | 2004-03-21 | 30 | Drake wins tickets to a concert and an autographed guitar, which Josh accidentally destroys, forcing Josh to buy a new one and sneak backstage for an autograph. |
| 3 | 9 | Movie Job | 2004-03-28 | 30 | Josh gets a job at the movie theater and works toward the assistant manager position, but Drake steps in ahead of him. A popcorn promotion gone awry complicates matters. |
| 4 | 10 | Football | 2004-04-04 | 30 | Drake convinces Josh to join the football team, but he only makes equipment manager, and his homemade brownies make the team sick, forcing Josh to actually play football. |
| 5 | 11 | Pool Shark | 2004-04-18 | 30 | Drake and Josh hustle kids at billiards, but they find themselves out of their depth in a seedy pool hall. |
| 6 | 12 | Smart Girl | 2004-04-25 | 30 | Drake fakes his way onto the school Academic Team to impress a girl. On the eve of a competition, he and Josh hatch a plot to transmit Drake the answers via walkie-talkie, but things don't turn out as planned. |
| 7 | 13 | Little Diva | 2004-05-02 | 30 | Josh becomes a personal assistant to a high-maintenance child star at a movie premiere, but she is accidentally knocked unconscious right before her entrance, and Drake and Josh must fake their way down the red carpet with her limp body. |
| 8 | 14 | Blues Brothers | 2004-09-12 | 30 | Drake prepares for a local talent show while Josh re-discovers a nervous twitch brought on by public speaking, and they both perform a Blues Brothers routine. |
| 9 | 15 | Driver's License | 2004-09-12 | 30 | Josh gets a traffic ticket moments after getting his driver's license. Drake, who failed his test, pays the fine in exchange for Josh's chauffeur services, but the blackmail proves too much. |
| 10 | 16 | Number One Fan | 2004-09-19 | 30 | A little girl from Josh's Campfire Kids troop gets an obsessive crush on Drake, which leads to trouble. |
| 11 | 17 | Mean Teacher | 2004-09-26 | 30 | Drake can't break up with his inappropriately laughing girlfriend because she's the daughter of a teacher who has threatened him with summer school. |
| 12 | 18 | The Gary Grill | 2004-10-17 | 30 | Drake and Josh are set up in a plot to sell stolen Gary Coleman grills and end up in jail when the FBI thinks they masterminded the deal. |
| 13 | 19 | Drew & Jerry | 2004-10-24 | 30 | Josh befriends Drew and Drake gets jealous, so he buddies up with Jerry, resulting in escalating one-upping. |
| 14 | 20 | Honor Council | 2004-11-28 | 30 | Drake's academic future is in peril when he's wrongly accused of pulling a practical joke on a teacher. To help Drake avoid a punishment of suspension, Josh takes up his stepbrother's case with the school's Honor Council. |
Season 3
| Episode No. | No. Overall | Title | Airdate | Runtime | Summary |
| --- | --- | --- | --- | --- | --- |
| 1 | 21 | The Drake and Josh Inn | 2005-04-02 | 30 | Drake and Josh decide to use their home as a bed and breakfast to raise some quick cash while their parents are away. |
| 2 | 22 | Peruvian Puff Pepper | 2005-04-09 | 30 | Drake and Josh enter a salsa-making contest for the chance to win a new TV, but face tough competition when, after foolishly refusing their sister Megan's offer to help, she submits her own delicious recipe to spite them. |
| 3 | 23 | We're Married | 2005-04-16 | 30 | Confusion ensues when a teen from another country invites Drake and Josh to take part in what they believe to be a friendship ceremony, but in actuality is her wedding to an uncertain groom. |
| 4 | 24 | Mindy's Back | 2005-04-30 | 30 | The science fair gets interesting when Mindy Crenshaw (Allison Scagliotti-Smith) returns to Belleview High, making for some tense competition as she tries to challenge Josh's project. Eric: Scott Halberstadt. Craig: Alec Medlock. |
| 5 | 25 | The Affair | 2005-05-21 | 30 | Drake and Josh come to the wild conclusion that Walter is having an affair |
| 6 | 26 | Playing the Field | 2005-06-04 | 30 | Drake's fear of commitment (and love of pretty girls) causes him to break up with Mindy (Allison Scagliotti-Smith), a decision he quickly regrets. |
| 7 | 27 | Helen's Surgery | 2005-06-11 | 30 | As a result of laser eye surgery, Helen's left temporarily blind, a condition Drake and Josh selfishly exploit after agreeing to help her get around. Helen: Yvette Nicole Brown. |
| 8 | 28 | Paging Dr. Drake | 2005-10-01 | 30 | Josh is treated for a toe injury at the hospital, where Drake poses as a physician to get closer to a good-looking nurse. John O'Hurley guest stars. |
| 9 | 29 | The Foam Finger | 2005-10-08 | 30 | Drake and Josh have different recollections of an embarrassing incident from six years ago when they attended a San Diego Padres baseball game. |
| 10 | 30 | Girl Power | 2005-10-15 | 30 | Drake's new girlfriend turns out to be a very tough cookie; the typically smooth Josh has trouble impressing Mindy's parents. |
| 11 | 31 | Sheep Thrills | 2005-10-22 | 30 | Megan promises to cease pulling pranks for three months if Drake and Josh agree to house the sheep she adopted. It seems like a good deal to the boys, until they discover what damage an unpenned sheep can do. |
| 12 | 32 | Megan's New Teacher | 2006-01-28 | 30 | Megan and her classmates quickly become fed up with a new, very strict teacher: her big brother Josh. Meanwhile, Drake sees an opportunity to get a brilliant young drummer to join his band. |
| 13 | 33 | Little Sibling | 2006-02-04 | 30 | Drake is assigned a child to mentor and reacts with disbelief and disappointment when the kid favors Josh over him. |
| 14 | 34 | Theater Thug | 2006-02-18 | 30 | |
| 15 | 35 | The Demonator | 2006-02-25 | 30 | Waiting in line for a turn on a new roller coaster proves far more thrilling for Drake and Josh than the ride itself. |
| 16 | 36 | Alien Invasion | 2006-03-18 | 30 | The boys concoct an alien-invasion hoax to get back at Megan for pulling one too many pranks on them. |
| 17 | 37 | Dr. Phyllis Show | 2006-04-08 | 30 | A clip show built around the boys appearing on a talk show. |
Season 4
| Episode No. | No. Overall | Title | Airdate | Runtime | Summary |
| --- | --- | --- | --- | --- | --- |
| 1 | 38 | Josh Runs Into Oprah | 2006-09-24 | 30 | It's Josh's birthday, but it isn't a very happy one. First, Drake doesn't remember the occasion, and then things manage to get worse. Meanwhile, Megan finds taking care of her friend's virtual pet, Toby, to be tough work. |
| 2 | 39 | Vicious Tiberius | 2006-10-01 | 30 | The brothers' cushy house-sitting job becomes complicated because of a vicious dog. |
| 3 | 40 | Mindy Loves Josh | 2006-10-14 | 30 | Josh doesn't know what to think when Mindy declares her love for him. |
| 4 | 41 | The Wedding | 2006-10-15 | 30 | Drake and Josh are on their way to their Aunt Catherine's wedding with the cake for the reception when their car breaks down in the middle of nowhere. |
| 5 | 42 | Who's Got Game | 2006-10-22 | 30 | The boys enter into a contest to see who can score more dates, and one of them ends up falling in love. |
| 6 | 43 | The Great Doheny | 2006-11-05 | 30 | Josh meets his magician idol, "The Great Doheny," which turns out to be a not-so-magical experience when Doheny starts relying on his new buddies Josh and Drake too much. |
| 7 | 44 | I Love Sushi | 2006-11-26 | 30 | The boys take jobs making sushi. |
| 8 | 45 | The Storm | 2007-01-07 | 30 | Drake must handle an awkward situation when he ends up stuck in his parents' house during a severe rainstorm with his new girlfriend and his exes. |
| 9 | 46 | My Dinner With Bobo | 2007-01-14 | 30 | Drake takes in an orangutan named Bobo, and Josh tries to make a quick buck off the ape so that he can buy a new set of wheels. |
| 10 | 47 | Treehouse | 2007-01-21 | 30 | Drake, Josh and Megan must work together to rebuild a tree house that they accidentally destroyed. |
| 11 | 48 | Josh is Done | 2007-02-11 | 30 | Drake and Josh decide they have had enough of each other, but soon change their minds as their fortunes change. |
| 12 | 49 | Eric Punches Drake | 2007-02-18 | 30 | Drake is punched by nerdy Eric, who ends up gaining popularity after the accidental hit. Meanwhile, Josh suspects Mindy may have a new boyfriend. |
| 13 | 50 | Megan's Revenge | 2007-03-04 | 30 | The boys fear retaliation from Megan after they accidentally kill her pet hamster. |
| 14 | 51 | Steered Straight | 2007-03-11 | 30 | As punishment for using fake IDs, the boys must enter a "Steered Straight" program, but things take a turn for the worse when they become friends with a real criminal. |
| 15 | 52 | Megan's First Kiss | 2007-04-07 | 30 | Megan's secretive behavior leads Drake and Josh to find out what she's up to. They discover she has a new boyfriend, and it seems he may be trouble. |
| 16 | 53 | The Battle of Panthatar | 2007-04-15 | 30 | Drake and Josh are banned from a big 16th party thrown by the most popular kid in school. |
| 17 | 54 | Helicopter | 2007-08-10 | 30 | Drake wins a trip to skydive from a helicopter and Josh ends up joining him, but things spiral out of control when they lose their pilot. |
| 18 | 55 | Dance Contest | 2007-09-16 | 30 | The brothers enter a local dance contest, but Josh ends up solo when Drake steals his dance partner. |
Series Cast
| | | | |
| --- | --- | --- | --- |
| | Josh Peck | as Josh Nichols | |
| | Miranda Cosgrove | as Megan Parker | |
| | Drake Bell | as Drake Parker | |
| | Nancy Sullivan | as Audrey Parker | |
| | Jonathan Goldstein | as Walter Nichols | |
Series Crew
| | Position | Name |
| --- | --- | --- |
| | Creator | Dan Schneider |
| | Executive Producer | Dan Schneider |
| | Supervising Producer | Robin Weiner |
| | Associate Producer | Carla Myres |
| | Associate Producer | Chris R. Robinson |
Related News
TVMaze