Maritime mysteries -- old and new -- come to life in this 10-episode series, combining scientific data and digital re-creations to reveal shipwrecks, treasures, and sunken cities on the bottom of lakes, seas, and oceans around the world. Innovative technology allows viewers to see what lies on the floors of large bodies of water such as the Gulf of Mexico, the Nile, the Indian Ocean, the Baltic Sea, and the Atlantic Ocean as if they had been drained. Then, in a quest to explain natural wonders and man-made catastrophes, stories tell of how vessels sank, what ancient geological formations reveal about life on Earth, where Nazi secrets now reside, and why so many continue to search for the legendary city of Atlantis.
Pull the plug on the ocean to reveal hidden secrets and lost worlds. Using groundbreaking technology, breathtaking photography, and insights from top marine archaeologists, Drain the Oceans delivers penetrating new insights into the epic history of human civilization and the deepsea world, exposing sunken cities, shipwrecks, and amazing natural wonders of the deep.
Series Overview
Rating
imDb Rating: 7.6 (220 Votes)
Metascore: N/A
Plot
By scanning the locations at the bottom of the ocean where sunken ships, treasures and even cities lie, the show tries to answer what they look like, how they got there and if they hide any secrets.
Details
Rated: TV-PG
Released: 01 May 2018
Runtime: 47 min
Genre: Documentary, History, Mystery
Director: N/A
Writer: Sophie Elwin-Harris
Actors: Craig Sechler, Russell Boulter, James Delgado, Eric Grove
Language: English
Country: UK, Australia
Awards: 1 win.
Total Seasons: 2
Next Episode
The Battle of Britain
Episode 3x4; May 19, 2020
Uncovered wrecks reveal how Britain defeated Adolf Hitler and the Nazis.
Previous Episode
Egypt's Sunken City
Episode 3x3; May 12, 2020
A legendary ancient Egyptian city, Heracleion lost beneath the waves for 2,000 years, finally gives up its secrets.
Episodes 3x4: The Battle of Britain 3x3: Egypt's Sunken City


3x2: The Viking Seas


3x1: The Atomic Ghost Fleet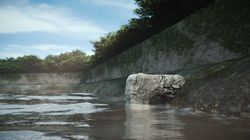 2x15: Rise of the Roman Empire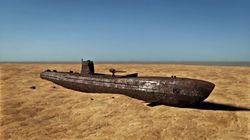 2x14: Pacific Shockwave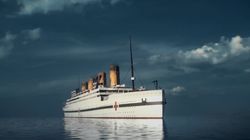 2x13: Lost Giants


2x12: Hitler's Killer Warships


2x11: Secrets of Loch Ness

View All Episodes
Skip to:
Season 1
| Episode No. | No. Overall | Title | Airdate | Runtime | Summary |
| --- | --- | --- | --- | --- | --- |
| 1 | 1 | Nazi Secrets | 2018-05-28 | 60 | The hidden secrets of the Nazis are revealed when the oceans covering them are drained. |
| 2 | 2 | Gulf of Mexico | 2018-06-04 | 60 | Draining the Gulf of Mexico brings deadly secrets back to the surface. Stories of piracy, war, slavery and a dinosaur-killing asteroid are revealed. |
| 3 | 3 | Lost Worlds of the Mediterranean | 2018-06-11 | 60 | The secrets of lost ancient civilizations come to light when the Mediterranean is drained. |
| 4 | 4 | Sunken Treasures | 2018-06-18 | 60 | Treasure hunting has captured our imaginations for centuries. Draining the oceans reveals the richest wrecks ever found. |
| 5 | 5 | Legends of Atlantis | 2018-06-25 | 60 | Exciting evidence emerges of civilizations lost under the waves. But are these ancient cities the long sought-after Atlantis or accidents of geology? |
| 6 | 6 | Deadly Pacific | 2018-07-02 | 60 | Enter the Ring of Fire, breeding ground of the world's most devastating natural disasters. |
| 7 | 7 | Egypt's Lost Wonders | 2018-07-09 | 60 | The Nile was central to ancient Egypt. Draining its water reveals a lost wonder and the origins of the Egyptians' obsession with the afterlife. |
| 8 | 8 | Mysteries of the China Seas | 2018-07-16 | 60 | The China seas are the most fiercely contested and mysterious waters on the planet. We expose the remains of the biggest battleship ever put on the water - the Yamato - and uncover other treasures and mysteries from past centuries. |
| 9 | 9 | Ultimate Battleships | 2018-07-23 | 60 | The hidden secrets of WWI's most powerful weapons are revealed by draining the North Sea. Review the Battle of Jutland and the scuttling of the German fleet at Scapa Flow. |
| 10 | 10 | Malaysia Airlines 370 | 2018-07-30 | 60 | A missing plane sparked a long search for the lost wreckage and passengers, and a look is taken at the amount of time and effort that has been invested by various members of the international community despite an absence of results. |
Season 2
| Episode No. | No. Overall | Title | Airdate | Runtime | Summary |
| --- | --- | --- | --- | --- | --- |
| 1 | 11 | Secrets of D-Day | 2019-06-03 | 60 | Using the latest sonar technology, a unique expedition to map sunken Allied vessels off the Normandy Coast reveals stunning images from beneath the waves. There are over a hundred shipwrecks in the English Channel of the landing craft and ships that took part in the greatest amphibious Invasion Fleet ever assembled. As the water drains away, we reveal extraordinary, secret technology deployed by both the Allies and the Nazis in the battle for western Europe. The outcome of that conflict changes our world forever. |
| 2 | 12 | Secrets of New York City | 2019-06-10 | 60 | The latest sonar technology reveals shipwrecks as never seen before. As water and land drain away: a secret beneath Manhattan's skyline, an earth-shattering feat of engineering, a record-breaking icon and a casualty of WWI stealth warfare. Examining these hidden giants can explain New York City's meteoric rise to bustling world metropolis. A city that can't be kept down, forever pushing forward, with true grit and determination. |
| 3 | 13 | Killer U-Boats | 2019-06-17 | 60 | The world's first stealth weapon, the U-Boat, takes on the might of the Royal Navy. Sinking 12m tons of shipping, they almost win the war. Fighting back changes the rules of naval warfare. Draining the Oceans reveals the story. |
| 4 | 14 | Buried Secrets of the Gold Rush | 2019-07-01 | 60 | The Hidden Ships of the Gold Rush drains the streets of San Francisco, the Sacramento River and the icy wastes of the Klondike, northern Canada, to tell the true story of nineteenth-century gold mania. In the race to be first to the gold fields hundreds of thousands of people from across the world head West. Risks are run, countless men, women and children die, fortunes are made and lost - and amid it all, the modern-day United States is born. |
| 5 | 15 | Secrets of the Civil War | 2019-07-22 | 60 | The land battles of the American Civil War are well known, but it's the war on the seas that shaped the outcome of the war. Maritime archaeologists and historians go in search of Civil War secrets, hidden deep underwater. Scientific data combines with computer graphics to drain the oceans to investigate the lost wrecks of the war. |
| 6 | 16 | Lost Nukes of the Cold War | 2019-07-29 | 60 | For over fifty years the world's two greatest superpowers, the United States and Soviet Union, pour their resources into a terrifying array of doomsday weapons and military machines. The Cold War is the world's first nuclear armed confrontation. Remarkably, it's also the greatest clandestine war in the history of mankind - conducted in secret beneath the waves. Now, with access to daring expeditions, precision data and classified information, we use ground-breaking computer-generated-images to drain the ocean and reveal the shocking secrets of the nuclear-armed Cold War. |
| 7 | 17 | Secrets of the Spanish Armada | 2019-08-05 | 60 | Spain's attempted conquest of England fails when the Armada is defeated. By draining the ocean we reveal how the English then stole ship technology to build their own empire. |
| 8 | 18 | Pacific War Megawrecks | 2019-08-12 | 60 | A high-tech expedition searches for the iconic lost wrecks of the Battle of the Pacific, including the USS Lexington and the USS Indianapolis. Funded by Microsoft co-founder Paul Allen, the expedition explains some of the greatest WWII mysteries. |
| 9 | 19 | Thai Cave Rescue | 2019-09-02 | 60 | Drain the Oceans conducts the first accurate 3D survey of the Thai cave in Tham Luang. It reveals insight into the risky mission to save 12 boys and their leader trapped in the flooded cave during June and Jul 2018. |
| 10 | 20 | London's Secret History | 2019-09-09 | 60 | London's secret history is revealed. Visit the remains of the Roman port in Londinium on the River Thames along with the first bridge spanning it. Explore shipwrecks in the Thames Estuary: the 16th-century armed English Merchantman the Cherabin, the 17th-century warship the London, and the WWII Liberty Ship the SS Richard Montgomery. |
| 11 | 21 | Secrets of Loch Ness | 2019-09-16 | 60 | The plug is pulled on Scotland's famous lake to solve one of the world's greatest mysteries - the identity of the Loch Ness monster. |
| 12 | 22 | Hitler's Killer Warships | 2019-09-23 | 60 | Adolf Hitler's plans to dominate the oceans slowly unravel in a series of disastrous battles in World War II. Now it is revealed how the Third Reich's mighty fleet finally sank beneath the waves. Explored are: the German cruiser Admiral Graf Spee under the Atlantic off Uruguay; the German cruiser Blücher at the bottom of Oslofjord, Norway; the British battlecruiser HMS Hood, sunk by the German battleship Bismarck in the Battle of the Denmark Strait; the sunken Bismarck itself; and the German battleship Tirpitz, sunk by British Tallboy bombs off Håkøya Island in northern Norway. All shed new light on Hitler's reign of terror and ultimate demise. |
| 13 | 23 | Lost Giants | 2019-09-30 | 60 | Maritime archaeologists and historians go in search of the biggest wrecks ever sunk beneath the seas. New scientific data combines with cutting-edge computer graphics to drain the oceans to investigate the world's most awe-inspiring wrecks. Explored are: HMHS Britannic, sunk in 1916 by a WWI German naval mine near the Greek island of Kea; Amoco Cadiz, a supertanker that ran aground/broke up during a gale off Brittany, France in 1978 (worst oil spill in history); MV Derbyshire, a bulk carrier of iron ore overwhelmed during Typhoon Orchid, south of Japan in 1980; and SS El Faro, a container ship lost with all hands off the Bahamas during Hurricane Joaquin in 2015. |
| 14 | 24 | Pacific Shockwave | 2019-10-07 | 60 | How Japan dominated the Pacific early in World War II, crushing the Allies. Explored are: the British battleship HMS Prince of Wales (Force Z) sunk in the South China Sea by a Japanese Type 91 aerial torpedo on December 10, 1941; the Japanese submarine I-124 (minelayer) sunk in the Timor Sea by Australian Navy depth charges on January 21, 1942; the Bombing of Darwin (Australia) by 200 Japanese Zeros on February 19, 1942; and the Australian light cruiser HMAS Perth sunk during the Battle of Sunda Strait by Japanese Type 93 "Long Lance" torpedos on March 1, 1942. |
| 15 | 25 | Rise of the Roman Empire | 2019-10-14 | 60 | The story of how Rome dominated the world for 500 years by conquering the sea. |
Series Cast
| | | | |
| --- | --- | --- | --- |
| | Craig Sechler | as Narrator | |
Series Crew
| | Position | Name |
| --- | --- | --- |
| | Executive Producer | Carolyn Payne |
Related News
TVMaze