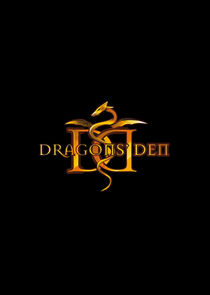 Dragons' Den, an original CBC Production and audience favourite, returns to delight viewers for a new season.
Aspiring entrepreneurs from across Canada vie for a coveted spot in the Den to pitch potentially profitable business investments to some of the nation's most successful tycoons. The Dragons use their own money and know-how and have the power to catapult companies into home-grown business success stories.
Every episode theatre and venture capital collide. Stakes are high as good deals may be rewarded, but there's also the risk that bad ideas will get burned. Dragons' Den offers the audience a front-row view as the country's top business moguls wheel and deal with entrepreneurs who dare to brave the Den.
Series Overview
Rating
imDb Rating: 7.2 (939 Votes)
Metascore: N/A
Plot
A group of business people listen to sales pitches and decide whether to finance their business or not.
Details
Rated: N/A
Released: 03 Oct 2006
Runtime: 60 min
Genre: Game-Show, Reality-TV
Director: N/A
Writer: N/A
Actors: Jim Treliving, Arlene Dickinson, Dianne Buckner, Kevin O'Leary
Language: English
Country: Canada
Awards: 2 wins & 2 nominations.
Total Seasons: 11
Previous Episode
DisruptDen
Episode 14x9; Nov 21, 2019
In this special episode, entrepreneurs shake up the Den by showing the Dragons their revolutionary ideas that are changing the game.
Previous Episodes 14x9: DisruptDen 14x8: Episode 8 14x7: Episode 7 14x6: Episode 6 14x5: Family Special 14x4: Episode 4 14x3: Episode 3 14x2: Episode 2 14x1: Episode 1

View All Episodes
Cast
Jim Treliving as Jim Treliving
Dianne Buckner as Presenter
Arlene Dickinson as Arlene Dickinson
Kevin O'Leary as Kevin O'Leary
Robert Herjavec as Robert Herjavec
Bruce Croxon as Bruce Croxon
View Full Cast
Skip to:
Season 1
| Episode No. | No. Overall | Title | Airdate | Runtime | Summary |
| --- | --- | --- | --- | --- | --- |
| 1 | 1 | Episode 1 | 2006-10-04 | 60 | |
| 2 | 2 | Episode 2 | 2006-10-11 | 60 | |
| 3 | 3 | Episode 3 | 2006-10-18 | 60 | |
| 4 | 4 | Episode 4 | 2006-10-25 | 60 | |
| 5 | 5 | Episode 5 | 2006-11-01 | 60 | |
| 6 | 6 | Episode 6 | 2006-11-08 | 60 | |
| 7 | 7 | Episode 7 | 2006-11-15 | 60 | |
| 8 | 8 | Episode 8 | 2006-11-22 | 60 | |
Season 2
| Episode No. | No. Overall | Title | Airdate | Runtime | Summary |
| --- | --- | --- | --- | --- | --- |
| 1 | 9 | Episode 1 | 2007-10-01 | 60 | |
| 2 | 10 | Episode 2 | 2007-10-08 | 60 | |
| 3 | 11 | Episode 3 | 2007-10-15 | 60 | |
| 4 | 12 | Episode 4 | 2007-10-22 | 60 | |
| 5 | 13 | Episode 5 | 2007-10-29 | 60 | |
| 6 | 14 | Episode 6 | 2007-11-05 | 60 | |
| 7 | 15 | Episode 7 | 2007-11-12 | 60 | |
| 8 | 16 | Episode 8 | 2007-11-19 | 60 | |
| 9 | 17 | Episode 9 | 2007-11-26 | 60 | |
| 10 | 18 | Episode 10 | 2007-12-03 | 60 | |
Season 3
| Episode No. | No. Overall | Title | Airdate | Runtime | Summary |
| --- | --- | --- | --- | --- | --- |
| 1 | 19 | Episode 1 | 2008-09-29 | 60 | |
| 2 | 20 | Episode 2 | 2008-10-06 | 60 | |
| 3 | 21 | Episode 3 | 2008-10-13 | 60 | |
| 4 | 22 | Episode 4 | 2008-10-20 | 60 | |
| 5 | 23 | Episode 5 | 2008-10-27 | 60 | |
| 6 | 24 | Episode 6 | 2008-11-03 | 60 | |
| 7 | 25 | Episode 7 | 2008-11-10 | 60 | |
| 8 | 26 | Episode 8 | 2008-11-17 | 60 | |
| 9 | 27 | Episode 9 | 2008-11-24 | 60 | |
| 10 | 28 | Episode 10 | 2008-12-01 | 60 | |
| 11 | 29 | Episode 11 | 2008-12-08 | 60 | |
| 12 | 30 | Episode 12 | 2008-12-15 | 60 | |
Season 4
| Episode No. | No. Overall | Title | Airdate | Runtime | Summary |
| --- | --- | --- | --- | --- | --- |
| 1 | 31 | Episode 1 | 2009-09-30 | 60 | |
| 2 | 32 | Episode 2 | 2009-10-07 | 60 | |
| 3 | 33 | Episode 3 | 2009-10-14 | 60 | |
| 4 | 34 | Episode 4 | 2009-10-21 | 60 | |
| 5 | 35 | Episode 5 | 2009-10-28 | 60 | |
| 6 | 36 | Episode 6 | 2009-11-04 | 60 | |
| 7 | 37 | Episode 7 | 2009-11-11 | 60 | |
| 8 | 38 | Episode 8 | 2009-11-18 | 60 | |
| 9 | 39 | Episode 9 | 2009-11-25 | 60 | |
| 10 | 40 | Episode 10 | 2009-12-02 | 60 | |
| 11 | 41 | Episode 11 | 2009-12-09 | 60 | |
| 12 | 42 | Episode 12 | 2010-01-06 | 60 | |
| 13 | 43 | Episode 13 | 2010-01-13 | 60 | |
| 14 | 44 | Episode 14 | 2010-01-20 | 60 | |
| 15 | 45 | Episode 15 | 2010-01-27 | 60 | |
| 16 | 46 | Episode 16 | 2010-02-03 | 60 | |
| 17 | 47 | Episode 17 | 2010-02-10 | 60 | |
| 18 | 48 | Episode 18 | 2010-03-03 | 60 | |
| 19 | 49 | Episode 19 | 2010-03-10 | 60 | |
| 20 | 50 | Episode 20 The Road to Riches | 2010-03-17 | 60 | |
| 21 | 51 | Episode 21: Greenvention Show | 2010-05-30 | 60 | |
Season 5
| Episode No. | No. Overall | Title | Airdate | Runtime | Summary |
| --- | --- | --- | --- | --- | --- |
| 1 | 52 | Episode 1 | 2010-09-22 | 60 | |
| 2 | 53 | Episode 2 | 2010-09-29 | 60 | |
| 3 | 54 | Episode 3 | 2010-10-06 | 60 | |
| 4 | 55 | Episode 4 | 2010-10-13 | 60 | |
| 5 | 56 | Episode 5 | 2010-10-20 | 60 | |
| 6 | 57 | Episode 6 | 2010-11-03 | 60 | |
| 7 | 58 | Episode 7 | 2010-11-17 | 60 | |
| 8 | 59 | Episode 8 | 2010-11-24 | 60 | |
| 9 | 60 | Episode 9 | 2010-12-01 | 60 | |
| 10 | 61 | Episode 10 | 2010-12-08 | 60 | |
| 11 | 62 | Episode 11 | 2011-01-12 | 60 | |
| 12 | 63 | Episode 12 | 2011-01-19 | 60 | |
| 13 | 64 | Episode 13 | 2011-01-26 | 60 | |
| 14 | 65 | Episode 14 | 2011-02-02 | 60 | |
| 15 | 66 | Episode 15 | 2011-02-09 | 60 | |
| 16 | 67 | Episode 16 | 2011-02-16 | 60 | |
| 17 | 68 | Episode 17 | 2011-03-02 | 60 | |
| 18 | 69 | Episode 18 | 2011-03-09 | 60 | |
| 19 | 70 | Episode 19 | 2011-03-21 | 60 | |
| 20 | 71 | Episode 20 | 2011-03-30 | 60 | |
Season 6
| Episode No. | No. Overall | Title | Airdate | Runtime | Summary |
| --- | --- | --- | --- | --- | --- |
| 1 | 72 | Episode 1 | 2011-09-14 | 60 | |
| 2 | 73 | Episode 2 | 2011-09-21 | 60 | |
| 3 | 74 | Episode 3 | 2011-09-28 | 60 | |
| 4 | 75 | Episode 4 | 2011-10-05 | 60 | |
| 5 | 76 | Episode 5 | 2011-10-12 | 60 | |
| 6 | 77 | Episode 6 | 2011-10-26 | 60 | |
| 7 | 78 | Episode 7 | 2011-11-02 | 60 | |
| 8 | 79 | Episode 8 | 2011-11-09 | 60 | |
| 9 | 80 | Episode 9 | 2011-11-30 | 60 | |
| 10 | 81 | Episode 10 | 2011-12-07 | 60 | |
| 11 | 82 | Episode 11 | 2011-12-14 | 60 | |
| 12 | 83 | Episode 12 | 2012-01-11 | 60 | |
| 13 | 84 | Episode 13 | 2012-01-18 | 60 | |
| 14 | 85 | Episode 14 | 2012-01-25 | 60 | |
| 15 | 86 | Episode 15 | 2012-02-01 | 60 | |
| 16 | 87 | Episode 16 | 2012-02-08 | 60 | |
| 17 | 88 | Episode 17 | 2012-02-29 | 60 | |
| 18 | 89 | Episode 18 | 2012-03-07 | 60 | |
| 19 | 90 | Episode 19 | 2012-03-14 | 60 | |
| 20 | 91 | Episode 20 | 2012-03-21 | 60 | |
| 21 | 92 | Episode 21 | 2012-04-04 | 60 | |
| 22 | 93 | Future Now Energy Innovation Special | 2012-06-03 | 60 | |
Season 7
| Episode No. | No. Overall | Title | Airdate | Runtime | Summary |
| --- | --- | --- | --- | --- | --- |
| 1 | 94 | Episode 1 | 2012-09-19 | 60 | |
| 2 | 95 | Episode 2 | 2012-09-26 | 60 | |
| 3 | 96 | Episode 3 | 2012-10-03 | 60 | |
| 4 | 97 | Episode 4 | 2012-10-10 | 60 | |
| 5 | 98 | Episode 5 | 2012-10-24 | 60 | |
| 6 | 99 | Episode 6 | 2012-10-31 | 60 | |
| 7 | 100 | Episode 7 | 2012-11-14 | 60 | |
| 8 | 101 | Episode 8 | 2012-11-21 | 60 | |
| 9 | 102 | Episode 9 | 2012-11-28 | 60 | |
| 10 | 103 | Episode 10 | 2012-12-05 | 60 | |
| 11 | 104 | Episode 11 | 2013-01-06 | 60 | |
| 12 | 105 | Episode 12 | 2013-01-13 | 60 | |
| 13 | 106 | Episode 13 | 2013-01-20 | 60 | |
| 14 | 107 | Episode 14 | 2013-01-27 | 60 | |
| 15 | 108 | Episode 15 | 2013-02-10 | 60 | |
| 16 | 109 | Episode 16 | 2013-02-17 | 60 | |
| 17 | 110 | Episode 17 | 2013-03-24 | 60 | |
| 18 | 111 | Episode 18 | 2013-03-31 | 60 | |
| 19 | 112 | Episode 19 | 2013-04-07 | 60 | |
| 20 | 113 | Episode 20 - Year of the Dragons | 2013-04-14 | 60 | |
Season 8
| Episode No. | No. Overall | Title | Airdate | Runtime | Summary |
| --- | --- | --- | --- | --- | --- |
| 1 | 114 | Episode 1 | 2013-10-02 | 60 | |
| 2 | 115 | Episode 2 | 2013-10-09 | 60 | |
| 3 | 116 | Episode 3 | 2013-10-16 | 60 | |
| 4 | 117 | Episode 4 | 2013-10-23 | 60 | |
| 5 | 118 | Episode 5 | 2013-10-30 | 60 | |
| 6 | 119 | Episode 6 | 2013-11-06 | 60 | |
| 7 | 120 | Episode 7 | 2013-11-13 | 60 | |
| 8 | 121 | Episode 8 | 2013-11-20 | 60 | |
| 9 | 122 | Episode 9 | 2013-12-04 | 60 | |
| 10 | 123 | Episode 10 | 2013-12-11 | 60 | |
| 11 | 124 | Episode 11 | 2014-01-08 | 60 | |
| 12 | 125 | Episode 12 | 2014-01-15 | 60 | |
| 13 | 126 | Episode 13 | 2014-01-22 | 60 | |
| 14 | 127 | Episode 14 | 2014-01-29 | 60 | |
| 15 | 128 | Episode 15 | 2014-02-26 | 60 | |
| 16 | 129 | Episode 16 | 2014-03-05 | 60 | |
| 17 | 130 | Episode 17 | 2014-03-12 | 60 | |
| 18 | 131 | Episode 18 | 2014-03-19 | 60 | |
| 19 | 132 | Episode 19 | 2014-03-26 | 60 | |
| 20 | 133 | Episode 20 | 2014-04-02 | 60 | |
Season 9
| Episode No. | No. Overall | Title | Airdate | Runtime | Summary |
| --- | --- | --- | --- | --- | --- |
| 1 | 134 | Episode 1 | 2014-10-15 | 60 | |
| 2 | 135 | Episode 2 | 2014-10-22 | 60 | |
| 3 | 136 | Episode 3 | 2014-10-29 | 60 | |
| 4 | 137 | Episode 4 | 2014-11-05 | 60 | |
| 5 | 138 | Episode 5 | 2014-11-12 | 60 | |
| 6 | 139 | Episode 6 | 2014-11-19 | 60 | |
| 7 | 140 | Episode 7 | 2014-11-26 | 60 | |
| 8 | 141 | Episode 8 (Holiday) | 2014-12-03 | 60 | |
| 9 | 142 | Episode 9 | 2015-01-07 | 60 | |
| 10 | 143 | Episode 10 | 2015-01-14 | 60 | |
| 11 | 144 | Episode 11 | 2015-01-21 | 60 | |
| 12 | 145 | Episode 12 | 2015-01-28 | 60 | |
| 13 | 146 | Episode 13 | 2015-02-04 | 60 | |
| 14 | 147 | Episode 14 | 2015-02-11 | 60 | |
| 15 | 148 | Episode 15 | 2015-02-18 | 60 | |
| 16 | 149 | Episode 16 | 2015-03-04 | 60 | |
| 17 | 150 | Episode 17 | 2015-03-11 | 60 | |
| 18 | 151 | Episode 18 | 2015-03-18 | 60 | |
| 19 | 152 | Episode 19 | 2015-04-01 | 60 | |
| 20 | 153 | Episode 20 | 2015-04-08 | 60 | |
Season 10
| Episode No. | No. Overall | Title | Airdate | Runtime | Summary |
| --- | --- | --- | --- | --- | --- |
| 1 | 154 | Episode 1 | 2015-10-07 | 60 | |
| 2 | 155 | Episode 2 | 2015-10-14 | 60 | |
| 3 | 156 | Episode 3 | 2015-10-28 | 60 | |
| 4 | 157 | Episode 4 | 2015-11-04 | 60 | |
| 5 | 158 | Episode 5 | 2015-11-11 | 60 | |
| 6 | 159 | Student Special | 2015-11-18 | 60 | |
| 7 | 160 | Episode 7 | 2015-11-25 | 60 | |
| 8 | 161 | Episode 8 | 2015-12-02 | 60 | |
| 9 | 162 | Holiday Special | 2015-12-09 | 60 | |
| 10 | 163 | Second Chances | 2016-01-06 | 60 | |
| 11 | 164 | Episode 11 | 2016-01-13 | 60 | |
| 12 | 165 | Episode 12 | 2016-01-20 | 60 | |
| 13 | 166 | Episode 13 | 2016-01-27 | 60 | |
| 14 | 167 | Episode 14 | 2016-02-03 | 60 | |
| 15 | 168 | Family Special | 2016-02-10 | 60 | In Season 10's Family Special, the Dragons think one company's past is more than relative, a husband and wife duo see how their products stack up in the Den, and sisters hope the Dragons warm up to their fashion line. Plus, a family's new food concept tries to sell the Dragons a cut of their business. |
| 16 | 169 | Episode 16 | 2016-02-24 | 60 | |
| 17 | 170 | Episode 17 | 2016-03-02 | 60 | |
| 18 | 171 | Episode 18 | 2016-03-09 | 60 | |
| 19 | 172 | Shop the Den Special | 2016-03-16 | 60 | |
| 20 | 173 | Episode 20 | 2016-03-23 | 60 | |
| 21 | 174 | Episode 21 | 2016-03-30 | 60 | |
| 22 | 175 | 10 Year Anniversary Special | 2016-04-06 | 60 | |
Season 11
| Episode No. | No. Overall | Title | Airdate | Runtime | Summary |
| --- | --- | --- | --- | --- | --- |
| 1 | 176 | Episode 1 | 2016-10-05 | 60 | |
| 2 | 177 | Episode 2 | 2016-10-12 | 60 | An entrepreneur breaks down more than just numbers; a designer hopes for a perfect pitch; a family with rich history hopes to get the Dragons seeing dollars; the Dragons receive a tasty proposition. |
| 3 | 178 | Episode 3 | 2016-10-19 | 60 | |
| 4 | 179 | Episode 4 | 2016-10-26 | 60 | |
| 5 | 180 | Episode 5 | 2016-11-02 | 60 | |
| 6 | 181 | Why Didn't I Think of That? | 2016-11-16 | 60 | |
| 7 | 182 | Episode 7 | 2016-11-23 | 60 | |
| 8 | 183 | Episode 8 | 2016-11-30 | 60 | |
| 9 | 184 | Holiday Special | 2016-12-07 | 60 | |
| 10 | 185 | Second Chance Special | 2017-01-11 | 60 | |
| 11 | 186 | DNA of a Dragon | 2017-01-18 | 60 | |
| 12 | 187 | Episode 12 | 2017-01-25 | 60 | |
| 13 | 188 | Student Special | 2017-02-01 | 60 | |
| 14 | 189 | Canadian Dream | 2017-02-08 | 60 | |
| 15 | 190 | Family Special | 2017-02-15 | 60 | |
| 16 | 191 | Episode 16 | 2017-02-22 | 60 | |
| 17 | 192 | Episode 17 | 2017-03-01 | 60 | |
| 18 | 193 | Episode 18 | 2017-03-08 | 60 | |
| 19 | 194 | Episode 19 | 2017-03-15 | 60 | |
| 20 | 195 | Battle | 2017-03-22 | 60 | |
Series Cast
| | | | |
| --- | --- | --- | --- |
| | Jim Treliving | as Jim Treliving | |
| | Dianne Buckner | as Presenter | |
| | Arlene Dickinson | as Arlene Dickinson | |
| | Kevin O'Leary | as Kevin O'Leary | |
| | Robert Herjavec | as Robert Herjavec | |
| | Bruce Croxon | as Bruce Croxon | |
| | David Chilton | as David Chilton | |
| | W. Brett Wilson | as W. Brett Wilson | |
| | Michael Wekerle | as Michael Wekerle | |
| | Joe Mimran | as Joe Mimran | |
| | Manjit Minhas | as Manjit Minhas | |
| | Michele Romanow | as Michele Romanow | |
| | Vikram Vij | as Vikram Vij | |
| | Laurence Lewin | as Laurence Lewin | |
| | Jennifer Wood | as Jennifer Wood | |
| | Vincenzo Guzzo | as Vincenzo Guzzo | |
| | Lane Merrifield | as Lane Merrifield | |
Related News
TVMaze