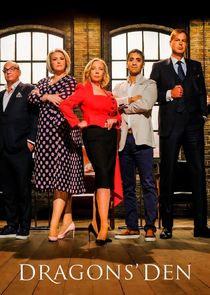 Series in which budding entrepreneurs get three minutes to pitch their business ideas to five multi-millionaires willing to invest their own cash.
Series Overview
Rating
imDb Rating: 6.8 (1,590 Votes)
Metascore: N/A
Plot
Budding entrepreneurs, inventors and small businessmen (and women) pitch their ideas to the five "dragons" - real-life business leaders and millionaires, with real cash to invest in the ...
Details
Rated: N/A
Released: 04 Jan 2005
Runtime: 60 min
Genre: Reality-TV
Director: N/A
Writer: N/A
Actors: Peter Jones, Evan Davis, Deborah Meaden, Duncan Bannatyne
Language: English
Country: UK
Awards: 2 wins & 5 nominations.
Total Seasons: 17
Previous Episode
Episode 8
Episode 17x8; Dec 22, 2019
Dragons' Den is back with a positively festive feel. But seasonal goodwill is no guarantee of success for a new batch of entrepreneurs facing fiery multimillionaires Sara Davies, Touker Suleyman, Deborah Meaden, Tej Lalvani and Peter Jones.
An eco-friendly gift wrap business gets a helping hand from Santa, while a sock entrepreneur embodies the holiday spirit with his buy-one give-one business model. And a pair of candle entrepreneurs try to convince the Dragons that their products can spark some serious profit. But while all the ho-ho-hopefuls dream of Dragon cash for Christmas, these investors don't give the gift of investment unless a business has real sparkle.
Previous Episodes

17x8: Episode 8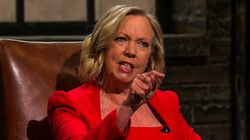 17x7: Episode 7


17x6: Episode 6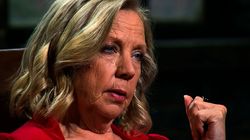 17x5: Episode 5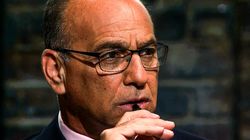 17x4: Episode 4


17x3: Episode 3


17x2: Episode 2


17x1: Episode 1


16x15: Episode 15

View All Episodes
Cast
Peter Jones as Peter Jones
Evan Davis as Host
Deborah Meaden as Deborah Meaden
Duncan Bannatyne as Duncan Bannatyne
Theo Paphitis as Theo Paphitis
James Caan as James Caan
View Full Cast
Recent News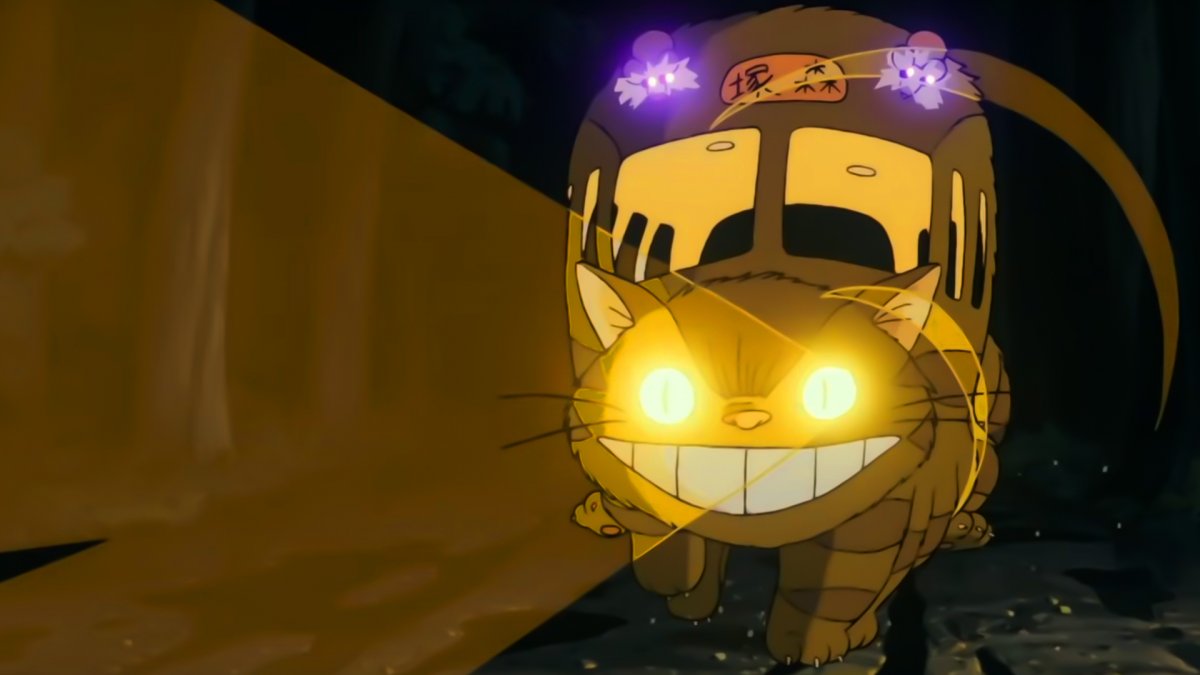 Netflix: Das ist neu im März 2020
Netflix hat bekant gegeben, was ihr im März 2020 neu beim Streaming-Anbieter erleben werdet. Mit dabei ist abermals ein bunter Reigen neuer Eigenproduktionen sowie lizenzierter Titel. Ein persönliches Highlight wird für mich etwa "Castlevania" mit Season 3 se…
via NewsAPI
View More Related News
Skip to:
Season 1
| Episode No. | No. Overall | Title | Airdate | Runtime | Summary |
| --- | --- | --- | --- | --- | --- |
| 1 | 1 | Episode 1 | 2005-01-04 | 60 | The dragons are confronted by a product aimed at getting crying babies to sleep in seconds, a new fashion label, a festival organiser wanting to launch a jazz extravaganza in central London, an umbrella vending machine concept, a boy-racer car enhancement service, a chain of unique hairdressing salons and many more. |
| 2 | 2 | Episode 2 | 2005-01-11 | 60 | The dragons have to decide whether to invest in an idea to stop the perennial problem of wobbly tables, a brand new concept in air transport, an aromatherapy range with a difference, a line of women's formal wear, a cure for migraine sufferers, an organic fast food franchise, or a revolutionary concept for florists. |
| 3 | 3 | Episode 3 | 2005-01-18 | 60 | The millionaires are confronted by a new form of disposable garden furniture, a revolutionary 3D camera, an alternative to staples, a must-have item for trendy city dwellers, as well as many other ideas. |
| 4 | 4 | Episode 4 | 2005-01-25 | 60 | The investors are confronted by a new board game, a revolution in dog smell reduction, a seemingly miraculous and lucrative scientific breakthrough and many more. |
| 5 | 5 | Episode 5 | 2005-02-01 | 60 | The investors are confronted by a breakthrough sports kit design, an avant-garde jewellery range, an innovation in plant care, and many more. |
| 6 | 6 | Episode 6 | 2005-02-08 | 60 | The investors are confronted by a breakthrough innovation in winter sports, a high-end glamour magazine, a high-tech advertising concept, a radical storage solution and many more ideas. |
Season 2
| Episode No. | No. Overall | Title | Airdate | Runtime | Summary |
| --- | --- | --- | --- | --- | --- |
| 1 | 7 | Episode 1 | 2005-11-15 | 60 | The investors are confronted by an innovation in pub snacks, branded underwear, a solution to rolling beer bottles in the fridge, a wi-fi business aimed at yachties and many more. |
| 2 | 8 | Episode 2 | 2005-11-22 | 60 | The dragons have to decide whether to invest in an almost impossible to solve puzzle, a liqueur made to a secret family recipe, the very latest in backpacker crockery, an online style bible and many more. |
| 3 | 9 | Episode 3 | 2005-11-29 | 60 | The investors are confronted by a party-plan with a difference, a new type of body-building nutrition, a breakthrough revolution in shaving, a motorised surfboard and many more. |
| 4 | 10 | Episode 4 | 2005-12-06 | 60 | The investors are confronted by a high-tech pooper-scooper, a Japanese home-cooking kit, an inflatable concrete building and many more. |
| 5 | 11 | Episode 5 | 2005-12-13 | 60 | The investors are confronted by an avant-garde circus, an extreme go-cart, functional jewellery with a twist, a new board game and many more. |
| 6 | 12 | Episode 6 | 2005-12-20 | 60 | The investors have brought before them an invention to take the boredom out of exercise, a revolutionary sick-bag, a vest to exercise chest muscles, a children's meditation business and many more. |
Season 3
| Episode No. | No. Overall | Title | Airdate | Runtime | Summary |
| --- | --- | --- | --- | --- | --- |
| 1 | 13 | Episode 1 | 2006-08-03 | 60 | The dragons are confronted by a water-free egg boiler, an innovative toilet seat cover, a hi-tech coffee table, an invention to stop baths overflowing and many more. |
| 2 | 14 | Episode 2 | 2006-08-10 | 60 | The dragons are confronted by an armchair-based multi-gym, an innovative picnic bag, a potentially lucrative lorry washing system and many more. |
| 3 | 15 | Episode 3 | 2006-08-17 | 60 | The dragons are confronted by transparent wellies for kids, a premium rate phone line for lost people, an innovative man overboard warning system for boats and many more. |
| 4 | 16 | Episode 4 | 2006-08-24 | 60 | The dragons are confronted by an innovative foot-massaging shower mat, a computerised DJ system, a yoga business aimed at children, a fireproof spray for super-yachts and many more. |
| 5 | 17 | Episode 5 | 2006-08-31 | 60 | The dragons are confronted by a hi-tech scanner to prevent under-age drinking in pubs and clubs, a Scottish seaplane service for tourists, a singles-only experiences company, a business selling designer headgear to the fashion conscious and many more. |
| 6 | 18 | Episode 6 | 2006-09-07 | 60 | Sparks fly as the dragons are confronted by an innovative sticky pad to prevent babies slipping off high-chairs, a building firm specialising in women tradespeople, an in-car charger for golf trolley batteries, an ambitious plan for a national pub poker league and many more. |
| 7 | 19 | Episode 7 | 2006-09-14 | 60 | The dragons are confronted by an online book recommendation system to help readers find a good novel, an innovative garden trolley to take the pain out of gardening, a unique safety system to reduce the chances of young children being injured by car seatbelts and many more. |
| 8 | 20 | Episode 8 | 2006-09-21 | 60 | The dragons are confronted by an innovative wall chart to help parents improve their children's behaviour, a hi-tech wireless system to allow slot-machine owners to keep track of their takings and many more. |
Season 4
Episode No.
No. Overall
Title
Airdate
Runtime
Summary
1
21
Episode 1
2007-02-07
60

Evan Davis presents a series in which budding entrepreneurs get three minutes to pitch their business ideas to five multi-millionaires willing to invest their own cash.

Pitches include: a beach towel with a surfboard printed on it to help learner surfers to pop (get to their feet quickly); a lemon-slicing device for pubs; Reggae Reggae jerk sauce; streetwise puppets used to provide educational resources for teenagers; walk-in stress relief shops; and many more.

2
22
Episode 2
2007-02-14
60

Evan Davis presents a series in which budding entrepreneurs get three minutes to pitch their business ideas to five multi-millionaires willing to invest their own cash.

Pitches include: the world's first home lip-casting kit; a colourful new take on the rocking horse; a web-based contract car lease hire company with an eye-catching line in advertising; an upmarket grill for kitchens and gardens; a new kind of garden rake; and a teddy bear that incorporates an MP3 and MP4 player.

3
23
Episode 3
2007-02-21
60

Evan Davis presents as five multi-millionaire investors, who have all built up their own fortunes from scratch, are ready to back the best business ideas and inventions with their own money. As another batch of dry-mouthed entrepreneurs await their opportunity to pitch in The Den, will anyone persuade them to invest?

The ideas pitched in this programme range from a Rotamate clothes dryer that protects washing from the rain (and the birds!), to replica phone boxes. There are also theatre schools, a replacement for the traditional door bolt, water-powered batteries, pet burial kits, an emergency fire ladder and a new way of teaching tennis.

4
24
Episode 4
2007-02-28
60

Evan Davis presents a series in which budding entrepreneurs get three minutes to pitch their business ideas to five multi-millionaires willing to invest their own cash.

The ideas pitched include: a space-age sterilising unit for removing odours from trainers, detachable gloves for baby buggies, an innovative new folder for carrying large documents and rear view mirrors for horseriders. But will anyone walk away with the investment they need?

5
25
Episode 5
2007-03-07
60

Evan Davis presents a series in which budding entrepreneurs get three minutes to pitch their business ideas to five multi-millionaires willing to invest their own cash.

The ideas pitched include: an innovative nightlight which doubles as an emergency torch; a professional, home movie making company; an eco-friendly river boat; and a revolutionary wine decanter. But who will walk away with the investment they so badly need?

6
26
Episode 6
2007-03-21
60
Season 5
Episode No.
No. Overall
Title
Airdate
Runtime
Summary
1
27
Episode 1
2007-10-15
60

Evan Davis presents the programme where budding entrepreneurs pitch their ideas to five multi-millionaires willing to invest their own cash. Millionaire investor James Caan joins Deborah Meaden, Duncan Bannatyne, Theo Paphitis and Peter Jones in the line-up. Ideas up for consideration include a while-u-wait gold plating service, a Cornish music festival, dried fruit and meat snacks and a celebrity look-a-like business for hen parties.

2
28
Episode 2
2007-10-22
60

Hair colour technician, Shaun Pulfrey, pitches for investment in his Tangle Teezer, a unique device to de-tangle wet or dry hair. Polly Marsh and Helen Wooldridge pitch their Cuddledry apron-style bath towel which is designed to make bath times easier for parents with little babies.

Dina Parbat's Peaches of London produces fashionable underwear involving popping pants that pop at the crotch and at either side for ease of use and to allow the wearer to mix and match underwear. Les Laing's Spot-On Golf golfing aids includes the Swing Plane to help players develop the muscle memory needed for that perfect golf swing.

Michael Witham is looking for investment in his Caveman's Bat Guano enterprise, offering bat dung as an organic, odourless fertiliser for gardeners. Masuma Fatima's invention is the iBox, a wooden foldable ironing board and laundry storage solution concealed within a wooden cabinet.

Jamie Jenkinson brings his Cush 'n' Shade, a fold away sunscreen that acts as a cushion and a shade whilst sunbathing. Chris Mayo's Sweet Counter business produces maths and literacy products for the school and parents market.

Will the entrepreneurs get a step closer to reaching their business dreams, or will the dragons cut them and their inventions down to size?

3
29
Episode 3
2007-10-29
60

Evan Davis presents the third episode in the series in which entrepreneurs pitch their ideas to five multi-millionaire investors.

Opportunities presented to the Dragons include a brush designed to take the tangle out of knotted hair, a portable shower-head holder for travellers, a new kind of schoolbag to help kids concentrate in class, a towel for safely removing a baby from a bath, and many more.

4
30
Episode 4
2007-11-05
60

Evan Davis presents a series in which entrepreneurs pitch their ideas to five millionaire investors. The author of a goblin adventure novel asks the dragons to back its Hollywood adaptation. A young designer who makes furniture from abandoned shopping trolleys suggests a product made of old plastic bags.

5
31
Episode 5
2007-11-16
60

Evan Davis presents a series in which entrepreneurs pitch their ideas to five millionaire investors. The dragons meet their first ever CGI-animated entrepreneur, who pitches for investment in his entertainment technology company, while a boating enthusiast pitches an inflate-on-impact key chain for clumsy millionaires' yacht keys.

6
32
Episode 6
2007-11-19
60

Evan Davis presents a series in which entrepreneurs pitch their ideas to five millionaire investors. Propositions include a range of clothes designed to stimulate babies, a shower system for preventing Legionnaires' disease in hospitals, a movie-inspired musical extravaganza, and Caribbean ready meals.

7
33
Episode 7
2007-11-26
60

Evan Davis presents the series in which entrepreneurs pitch their ideas to five millionaire investors. Inventions include a jogging machine for dogs, a co-op of female-only mechanics who do home DIY, and a fleet of recyclable delivery lorries. There is also an underwater theme park with mechanical sharks and one-man submarines.

8
34
Episode 8
2007-12-03
60

Evan Davis presents a series in which entrepreneurs pitch their ideas to five millionaire investors. A jewellery maker pitches jewels that signal to suitors that you're looking for love. There's a new type of light bulb fitting that replaces screw threads and bayonets with magnets. A new type of saddle promises greater comfort for horses and riders. The six-flavour syrup extruder could revolutionise the ice cream market.

9
35
Episode 9
2007-12-17
60

Evan Davis presents the series in which entrepreneurs pitch their ideas to five millionaire investors. The inventors try to convince the Dragons that they're wrong in thinking they can cope without creations such as the Tidy Tree Sack - a bag for safe Christmas tree disposal - and the Love Unzipped boardgame. This episode also revisits entrepreneurs from earlier in the series to find out how their businesses are faring since the Den.

10
36
Episode 10: Christmas Special
2007-12-25
60

Christmas Special celebrating five series of Dragons' Den. Evan Davis gives his top ten tips for success in the den. Dragons, entrepreneurs and celebrity fans (including Sir Alan Sugar) share their favourite moments. Features classic pitches like Levi Roots and his Reggae Reggae Sauce, the Eggxactly waterless egg cooker, the Double Dates lookalike experience and many more.
Season 6
Episode No.
No. Overall
Title
Airdate
Runtime
Summary
1
37
Episode 1
2008-07-21
60

John Foster-Smith and Ros Adams invite the Dragons to get into bed with them and part with 50,000 pounds in a product they claim solves long-running bedroom disputes between couples all over the country. The Dragons chat with a talking tree, but will this help them decide whether to invest in Julia Charles and Amy Goldthorpe's events company? A machine that turns air into water, a non-slip travel cushion and a company that's aiming to transform the nations' gardens by brightening up the tired old garden fence, are all hoping they're worthy of Dragon investment. And, has rock band Hamfatter from Cambridge come to the right place, or will they get short thrift from our five successful multimillionaire investors?

2
38
Episode 2
2008-07-28
60

While 28-year-old Victoria McGrane attempts to set a new trend with her fashion-related business proposal, Diamond Geezer Clive Billing, a jeweller from Gloucestershire, has a pitch he hopes has the necessary sparkle to attract what would become the highest ever investment in the Den.

Also, the Dragons toy with a purple-haired professor from Poole, give an icy-reception to a company called Chilly Billy, and get their skates on as Theo test drives an innovative in-line roller skate. And can serial-inventor Samantha Gore from Manchester convince the Dragons that her crime-stopping products are a steal at just 275 thousand pounds, or will they back Richard Mire's attempts to get children to spend less time in front of a screen?

3
39
Episode 3
2008-08-04
60

Hazel Ives swings into the den hoping the dragons will do some monkey business and invest in her high wire adventure park; Michael Cotton tries not to misfire with his device to prevent unlucky motorists filling up their diesel cars with petrol; and what will the dragons think of some gut-wrenching toys based on roadkill animals?

The multi-millionaire investors also interrogate 26-year-old Peter Hopton about the green credentials of his eco-friendly computers; former pharmaceutical executive Ed Wray who's given up his day job to chase his entrepreneurial dream, shows off his new spin on outdoor cooking - the Barbeskew; and attempting to light up the Den is PHD Scientist Ming Yun from Oxford with his illuminating range of party products.

4
40
Episode 4
2008-08-11
60

More apprehensive entrepreneurs prime themselves for a nerve-wracking pitch and an intimidating interrogation - all with the aim of securing an investment from the multi millionaire investors.

Trying to prove he deserves their backing is Brian James from Essex, aiming to do for men's underpants what the push-up has done for women's bras. Rookie racing driver Robert Hall thinks he has what it takes to be the next Lewis Hamilton - and he has an unusual business proposition for the Dragons.

There is an award-winning pram accessory to make shopping with a pushchair easier, while Liverpudlian Mark Huyton has invented a rain beating motorcycle helmet with an in-built windscreen wiper. Or will the Dragons prefer to tie up a deal with Andrew Harsley with his a new design of cable tie?

Finally, attempting not to leave a bad smell in the Den are Sue Bell and Ziggy the dog. Can they leave with the fifty thousand pounds they need, or will the Dragons turn their noses up at their patented product for picking up dog poo?

5
41
Episode 5
2008-08-18
60

With the credit crisis still dominating the headlines, the nations' entrepreneurs are finding it hard to attract the financial backing they need. However the Den is still very much open for business but only for the very best ideas.

Attempting to prove they've got the recipe for success this week are chef Niall Harbison and his partner Sean Fee, who think their foodies website will prove a tasty proposition to the Dragons. Also, will the multi-millionaires see the magic in Neil and Laura Westwood's Magic Whiteboard - a statically charged plastic sheet which they think will eradicate the traditional flipchart?

Other ideas in the den include Turkish-born entrepreneur Bilfer Ecin's high visibility Car Safety Vest, designed to wrap around the back of a broken down car to prevent accidents. Andrew Cunningham pitches his colourfully decorated builder's hard-hats and the Dragons get a master class in salon skills from Frank Bisson, who has so far sunk 800,000 pounds into his innovative glass bladed gadget for eliminating split ends and speeding up the haircutting process. Will they be serenaded into investing in Yann Seznec's original music game for the Nintendo Wii? What will they think of the Hedgehog Golf Company's promise an end to furrowed-fairways everywhere with their wheel spikes for golf trolleys.? And finally, why does successful houseware inventor Guy Unwin, inventor of the 10 million-selling toastabags need the Dragons' money?

6
42
Episode 6
2008-08-25
60

Hoping to succeed in the Den this week are father and son team Rob and Geoff Hill who have brought their 'Ladderbox' - a new device that fits to the top of a ladder and apparently eradicates the problem of having your hands full when you're doing DIY at heights. Juliette Thomas hopes to brighten up the Den with her range of exquisite French furniture and Daniel Rodgers tries to increase the size of his company by securing investment in his size stretching line of children's shoes. But will the Dragons prefer to form a relationship with Romi Parmar from Bedford who hopes to woo them with his 3G dating agency for mobile phones?

76-year-old Ian Mann has some brightly coloured labels to help prevent lost luggage and 22-year-old Sam Rose looks to impress with his mobile alcohol breath-testing service for corporate events. Guy Portelli looks to bring some culture into the Den with his collection of iconic celebrity sculptures, but will the Dragons prefer to give their money to Raymond Smith who is looking for 50,000 pounds to launch his magic pizza device, designed to eliminate the problem of 'soggy middle'?

7
43
Episode 7
2008-09-01
60

Rachel Watkyn, DJ Christian Richardson (aka Robin Banks) and their recycled jewellery boxes attempt to find success by bringing a bit of eco-friendliness into the den. Tiny Deol from Leicester tries to give the Dragons a taste of success by presenting her range of fat free curry sauces, and Martin Wadsworth keeps up the heat with his Thermaskirt, an ingenious radiator made to fit and look like a traditional skirting board.

Attempting a cooler route to investment are Paul Sonabend and John Pepperell with their pre-scooped ice cream. A trio from London hope to strike gold by providing temporary blinds for the 2012 Olympic village with their Blinds-In-A-Box, husband and wife team Simon and Gaby Luckner are offering up a percentage of their online antiques auction business to the highest bidder, and father and son team John and Gerald Abrahams are looking for the Dragons to see the benefits of an easy to fit shelf that can be attached to electrical sockets and shaver points. But will the Dragons ultimately prefer online recruitment company, www.TheCareerMole.com, or granny Elizabeth Pimm who, when caught short whilst out on a stroll with her grandson, couldn't believe you can't buy a single nappy changing set, and so invented the BabyGo?

8
44
Episode 8
2008-09-08
60

Trying to convince the Dragons to part with their cash is 28-year-old Paul Tinton from Surrey. He's hoping to bring a bit of eco-friendliness to the construction industry with his waste recycling business. Manchester based Naomi Timperley and her American business partner Andy Hurwitz look to get the Dragons into the groove of their Baby Loves Disco project - a novel take on night clubbing for both parents and children. And Simon Boyle, a chef with a Jamie Oliver-like mission to get homeless people back to work also pitches for investment.

There will also be a look at some of the most memorable investments of the series and a catch up with a couple of the entrepreneurs to seeing how they're getting on.
Season 7
Episode No.
No. Overall
Title
Airdate
Runtime
Summary
1
45
Episode 1
2009-07-15
60

This episode features Alan Mandel Butler and his company Apocalypse. The Den is the stuff of nightmares for most, but what reaction did they get once they asked the Dragons for a two hundred thousand pound investment in their horror-based scare attraction? The investors may be used to being the leading characters in the Den, but how will they respond to London-based Australian Katie Olver who has them starring in her personalised romance novels? Also featured in this episode are Aberdeenshire's Eddie Middleton and his eco-friendly patio heaters, a more cat-friendly collar, and a revolutionary new hat that makes your wrinkles disappear. All that and an invention that puts an end to nuisance phone calls.

2
46
Episode 2
2009-07-22
60

What will the Dragons make of poker player JJ Hazan's proposition? Oscar-nominated make-up artist Beverley Binda wants to launch a new range of cosmetics for darker skin, and corporate team builders BassToneSlap from Nottingham hope to drum up support for their business by offering up probably the noisiest pitch ever heard in the Den.

Also fronting the Dragons are Scunthorpe's Sharon Wright, who has worked day and night on her own to launch her first invention in the UK but needs the Dragons' expertise to take it global, and trained barrister Adejare Doherty who pleads his case for his new range of eco-friendly disposable dinnerware. Will the Dragons give him the 120,000 pound verdict he needs?

3
47
Episode 3
2009-07-29
60

Launching a new musical is a notoriously risky venture; will Kent-based theatre director and former Pebble Mill presenter Josephine Buchan hit the right note in her quest for cash? East London brothers Oliver and Toby Richmond hope there will be no stalling when they ask the Dragons to invest in their car servicing company. A former GCSE project takes centre stage when Welsh student Emily Webb asks for 75,000 pounds to take her invention to market, and Rugby duo Frank Drewett and Lawrence Webb hope a Dragon's backing will help lift the lid on the potential of their wheelie bin accessory.

4
48
Episode 4
2009-08-05
60

Can Tony Earnshaw and Steven Pearson make a clean sweep with their regional cleaning company? Karen O'Neill and Karen Coombes could be skating on thin ice by coming into the Den with their new invention to help budding Torvills and Deans all over the country; and will advertising consultant and budding entrepreneur William Sachiti get the money he needs to roll out his new litter bin that he describes as 'approachable'?

Father-and-son team Phillip and Robert Pain hope that the well-travelled multimillionaires will fund their extraordinary multipurpose suitcase-come-sunlounger to the tune of 200,000 pounds, and Patrick Thirkell from Moray in Scotland hopes to catch a Dragon with his new offshore seafood company.

5
49
Episode 5
2009-08-12
60

For Lancashire-based Paul Ward, the current swine flu pandemic has boosted sales of his bug-busting cleaning products, but will the Dragons be impressed enough to invest? Carol Savage from Hertfordshire hopes to cook up a frenzy with her online community for food lovers, and whilst the Dragons are no strangers to fine wine, can serial entrepreneur James Nash entice them to pour investment into his innovative single serve wine containers? Meanwhile, can jewellery and fashion designer Jane Rafter walk away with investment for her range of customisable sandals? Finally, the Dragons come face-to-face with themselves as a Midlands trio ask for 50,000 pounds for their customisable masks.

6
50
Episode 6
2009-08-19
60

It's not easy when Deborah Meaden declares you've given possibly the worst pitch in the Den, but that's just what Manchester inventor Samantha Gore heard last series as her pitch fell apart. That hasn't deterred her though, and she's back again with another addition to her crime prevention business and continued dreams of investment. Fellow Mancunian and classical pianist David Schofield is hoping his youthful take on the classics will get a Dragon to finance his future recordings. Also aiming to succeed is Ronan McCarthy from Surrey with his 21st-century take on the shoe polish booth. Personal biographer Michael Oke hopes he can start a new chapter in his life and get one of the five dragons to back his publishing venture, whilst West Midlands duo Peter Neath and Ian Worton hope they'll stand up to the investors' grilling and secure some much needed cash in their sausage cooking accessory. Devon mother of two Nikki Povey brings along a couple of interesting friends in a bid to appeal to the Dragons' fun side, and London businessman Jason Roberts pitches his range of protective coverings for mobile phones and computer equipment.

7
51
Episode 7
2009-08-26
60

Hampshire-based businessman Stephen Voller hopes the Dragons won't put the brakes on his new electric car invention, as he smashes the Den record for the most money ever asked for. But will he walk away with the cash?

Serial inventor Michael Pritchard hopes to clean up in the Den with his revolutionary invention that allows every last drop of liquid to be used in household product sprays. Young Bolton entrepreneurs Umar Mohammed and Ahmed Suleman hope they'll get investment from a Dragon with their fast food curry trays.

Also heading up the stairs are London sisters Audrey and Sophie Boss, who want to gain lots of extra pounds from their new approach to weight loss. And there's a touch of fantasy in the Den as Norfolk-based craftsman Russell Bowlby pitches his range of high-end children's play equipment.

8
52
Episode 8
2009-09-02
60

It's the final episode of a record-breaking series, with more money than ever offered by the Dragons. Will any of the last batch of entrepreneurs be part of that successful tally?

A husband and wife team from Warwickshire, David and Patti Bailey, believe they have every executive's dream, with a range of computer mice based on iconic classic cars. Ever wondered how to get the last bit of toothpaste from the tube? Susan Bell and Jonathan Jones have an invention that can do just that, and are looking for 75,000 pounds to take it to market.

Michael Lea from Cheshire reckons that good food is always in demand, even in a recession, and wants a Dragon to back his novel hot and cold food van. Also, young Manchester student Vernon Kerswell hopes the sky's the limit with his extreme remote-controlled microhelicopters.
Season 8
Episode No.
No. Overall
Title
Airdate
Runtime
Summary
1
53
Episode 1
2010-07-14
60

The rival multimillionaires may be used to the odd glass of something sparkling, but Devon-based vineyard owner Geoff Bowen hopes his unusual business proposition will tempt them into investing. Inventor Derek Cozens thinks that road signs are so last century and wants to drag them into 2010 with his new product range. Do Dragons have a sweet tooth? One 24-year-old mum from Preston, Kirsty Henshaw, hopes they do and that it's the best way to get the cash she needs for her frozen pudding business.

It wouldn't be Dragons' Den without a product getting tested to destruction, and calling a product 'safe' is like a red rag to a bull for one particular Dragon.

2
54
Episode 2
2010-07-21
60

It's a vintage Den this time as London-based Angela Newman invites the multimillionaires to invest in her business which celebrates the glamour of a bygone era. The Dragons like their fair share of glamour, but do they like it enough to invest?

Another hopeful is John Jackson, a 72-year-old inventor from Essex who thinks the humble washing line needs a modern day revamp and is hoping the Dragons agree.

And have engineers Robert Leeds and Guy Seymour come up with the perfect investment for the multimillionaire who has everything? It's an ideal fit for their luxury yachts, the biggest product ever seen in the Den and one of the largest investments ever requested. But will the entrepreneurial duo sink or swim?

3
55
Episode 3
2010-07-26
60

A Manchester-based entrepreneur thinks he has invented the cut-price alternative to a romantic weekend away - a rental kit that transforms an ordinary bed into a four-poster.

The bottled water industry is worth millions and Guy Jeremiah from London wants to tempt the Dragons with his green alternative - a collapsible, reusable bottle. The multimillionaires are usually all for inventions that save money, but is this a step too far?

Sam Petter brightens up the Den with her mission to get kids more active; and Lancaster duo Peter Harrison and Wesley Downham are hoping that their security company is a safe bet for the Dragons. Between them, they have plenty of experience in facing down tough characters, but will that help them hold their own with the Dragons?

4
56
Episode 4
2010-08-02
60

There is an unusual visitor in this episode, as Monty the falcon accompanies Layla Bennett from Powys into the Den. The bird plays an important part in Layla's pest control business - but will he help her hunt down an investment? Lisa Marshall and Shelene Mitchell have an invention which takes the old-fashioned hanging basket to new heights. Now they need the Dragons to help their business grow. And can graffiti be turned into a money-spinning business? Tim Williams and Tom Hogan think they have the technical wizardry to make it happen - but the writing will be on the wall for the innovative pair if they can't convince the Dragons.

5
57
Episode 5
2010-08-09
60

Paul Morris from Harrogate believes he's cracked the genetic code of an acorn to make genetically engineered pig feed. Is it a ground-breaking discovery or will the Dragons think it's all hogwash? Mike and Sarah Longthorn, and Laura Booth from Hull think they have the perfect welly for festival fashionistas braving the mud. Inventor Ehsan Yazdani from London shows off his portable mini gym for fitness fanatics on the go, but can he convince the Dragons that his business is in good shape?

And if that wasn't enough, Reverend John Berriman from Cornwall has invented a new flavour of fizzy drink with a very unusual ingredient. It's time for a Dragon taste test - will the Reverend pass or fail?

6
58
Episode 6
2010-08-16
60

Northern Irish mum Jacqueline McKay thinks she has the stress-busting accessory for travelling parents everywhere - a suitcase that turns into a cot. Businessman Stephen Maher has a shattering pitch that he hopes will grab the Dragons' attention and an investment in his emergency escape invention.

Plus, Ralf Klinnert thinks his musical cones have money making potential, and the world's smallest car is in the Den. The Dragons might be tempted to a race - but will it be a race to invest? And, more importantly, will Peter Jones fit into it?

7
59
Episode 7
2010-08-23
60

Technical wizards Chris Barnardo and Richard Blakesley from Hertfordshire have opted for the traditional method of Dragon-slaying-magic. Will their remote control in the shape of a magic wand have the power to turn a good idea into gold?

Intrepid business partners Letitia Valentine and Alex Lewis invented a new version of the foil survival blanket after a cycling trip to the Brecon Beacons. They've handled tough conditions before - now they have to survive the den.

Edinburgh duo Sandy Maxwell-Forbes and Sarah McClean have a helping paw from their dogs, Molly and Womble, as they seek investment in their outdoor dog creche. And Alastair Heelas hopes to impress the multi-millionaires with his inflatable snow globe. Will it attract a flurry of offers or will he face a frosty reception?

8
60
Episode 8
2010-08-30
60

The Den plays host to a number of ideas relevant to the house and home. Patrick van der Vorst brings the dusty world of antiques bang up to date with his website for valuing collectables, while two entrepreneurs believe they have solved a common bathroom problem - they have an invention that eliminates odours and they're hoping to get a whiff of an investment opportunity from the Dragons. Plus, serial inventor Chris Elsworthy has engineered an innovative power tool that combines all your drilling and sawing needs into one handy box.

Diane White and Tim Bhullar have something for the kids, and get a helping hand in the Den from a giant tomato and a giant banana! Their range of books aims to encourage kids to eat their five-a-day. Can the pair convince at least one in five of the Dragons that it's a healthy venture?

9
61
Episode 9
2010-09-06
60

Young entrepreneur John Buni from London brings futuristic laser beams into the Den. His modern take on tailoring uses a laser body scanner to collect measurements for bespoke suits. The Dragons know all about fine tailoring, but will this idea measure up?

A father and son duo have invented a plastic vest to help gym-goers lose weight as they work up a sweat. Now they want the Dragons to see the potential in their idea and help them gain the extra pounds they need in investment.

Plus, a website venture supplying vehicle accessories is ready for the extra push a Dragon investor can bring, and serial inventor Solvej Biddle brings her latest innovative idea into the Den. It's a backpack that converts into a travel play-kit for children - a tough market to crack, but she thinks she has what it takes to convince a Dragon to help fast-track it to success.

10
62
Episode 10
2010-09-13
60

It's the final episode of this series of Dragons' Den, which has seen a record number of investments from the Dragons.

Hoping to follow in the footsteps of the likes of Kirsty Henshaw, Angela Newman, Chris Barnado and Richard Blakesley, Ian Taylor rides into the Den with his mobile video advertising hoarding on a bike. He wants to expand his Wakefield-based business into the rest of the country, but will the Dragons see nationwide potential in his idea?

One of the Den's youngest entrepreneurs, 20-year-old Jessica Ratcliffe, thinks she's found a way into the lucrative computer gaming market with her online marketplace for selling and swapping used games. Now she wants to persuade a Dragon that they need a piece of the action. Plus another young but very experienced entrepreneur has an accessory that solves a problem all parents of newborns will relate to - how and where to change your baby's nappy in a public environment. But will the multimillionaires recognise the issue and. more importantly, will they spot a money-making opportunity?

Also, there's a round-up of the highlights from the series.
Season 9
Episode No.
No. Overall
Title
Airdate
Runtime
Summary
1
63
Episode 1
2011-07-31
60

34-year-old Georgette Hewitt, from Kent, finds out exactly how nerve-wracking it can be to climb those famous stairs and pitch to the Dragons. It's a real battle to compose her nerves, but one she must win in order to tempt the multimillionaires to invest in her answer to a common birthday party headache familiar to all parents. Entrepreneurs often take advantage of the latest government schemes and incentives when building their business, which is exactly what Chris Hopkins from Yorkshire has done by capitalising on the solar power feed-in tariff. But when a Dragon knows your industry inside out it's not always what you want. Add into the mix the most unusual use you could ever think of for a plastic egg, a circus act that's sure to go with a bang, and a mind coaching massage service, and you've got a formidable showcase of the Great British spirit of invention and innovation.

2
64
Episode 2
2011-08-07
60

This episode sees Londoners Krissy Sims and Kerry O'Brien AKA DJ Trickles and Lady MC enter the Den with a state-of-the-art turntable extravaganza in the back of their 4x4. The Dragons are often happy to demo a product but it is the business and how it makes money that remains their ultimate concern. Husband and wife team Liz and Alan Colleran from Dewsbury may be pitching their comfy caravan product - but will their Den experience be quite so luxurious and comfortable?

Elsewhere, an Englishman, a Norwegian and a Scot walk into the Den. Shades for canines are on offer, there's an inflatable car-based device like you have never seen before and a Kent-based entrepreneur thinks honesty is the best policy when pitching without a formal business plan - but with an offer to help everyone get the perfect looking body for just 20 pounds.

3
65
Episode 3
2011-08-14
60

It's a Den full of family businesses. Tim and Meena Kalia and their business partner Tricia Tierney try to talk the Dragons into investing in their innovative litter trays for dogs. The Den is taken over by a pirate, a street urchin and a hippy as Peter and Michelle Hart, plus five of their seven children, pitch their fancy dress business; but is their dream of investment pure fantasy? Brothers Jim and Richard George from Malvern believe they're in a strong position with their fence preservation company, which is already trading. The business-savvy siblings have a deal in mind - but will the offer they're holding out for materialize?

Others looking for Dragon investment include an 'all you can drink' membership club, an exercise suit that claims to burn extra calories, and some giant knitting needles.

4
66
Episode 4
2011-08-21
60

A former disc jockey has a strategy, dress to impress to catch the attention of an investor. The DJ may have worn a DJ, but is that all it takes to part a Dragon from their cash? A Londoner hopes to alleviate a common worry for holidaymakers by locking up their valuables, but with just 5 per cent of his company on offer, can he guarantee a valuable return? Monterrey-born Marcela Flores Newburn pitches her Mexican food range complete with a full mariachi band, another budding entrepreneur asks the multi-millionaires to think of their homes, not as houses but as a source of income, and a former hairdresser has a product that makes money from thin air, but does he have the business plan to match?

5
67
Episode 5
2011-08-28
60

This time all the world's a stage and the Dragons merely players when two business partners from Lincolnshire pitch their pantomime company. But by turning the Den into a makeshift theatre, can they prove that show business and financial business really do mix?

Elsewhere, one entrepreneur uses his pitch to tell the Dragons a story about growing up in South Africa, rather than concentrating on facts and figures, but how will that go down with the multimillionaires?

Plus two joggers enter the Den to pitch their fast-paced delivery service; and a young mum offers a solution to everyone's outdoor toilet needs.

6
68
Episode 6
2011-09-04
60

There are mixed fortunes in the Den this time as fashion-conscious twins try to persuade the Dragons to buy into their clothing range, a Teesside-based entrepreneur has a run-in with the investors over his decision to separate out the assets in his company, and a former firefighter asks the Dragons to invest in a car that thinks it's a bike.

One multimillionaire also gets their feet wet while trying out a beauty treatment administered by fish, but will a bit of Dragon pampering lead to a clean sweep of offers?

7
69
Episode 7
2011-09-12
60

A former milkman pitches his balance bike business accompanied by his three-year-old daughter, will a little person in the Den help persuade the Dragons to invest? Three London-based friends present their hands-free pint-pulling product, and a grandmother from the Isle of Wight, demonstrates a modern take on the ancient Greek practice of swinging... There's also a potential solution to help aid a common problem experienced by babies...nasal mucus extraction.

8
70
Episode 8
2011-09-19
60

Two Manchester-based business partners hope their unusual garden pods will create a stir, two revolutionaries have a plan to revitalise the UK housing market, and two of the youngest entrepreneurs ever to face the Dragons think their record label can take on the giants of the industry.

Elsewhere, a husband and wife team think they have designed a must-have accessory for women, and an entrepreneur from Glasgow is on a crusade to turn the Scottish national dish into a fast food snack.

9
71
Episode 9
2011-09-26
60

A bride and her business partner climb the stairs to the Den seeking long-term commitment from a Dragon. Will their novel idea, capitalising on the wedding market, be enough to forge a union?

Elsewhere, a Bury-based businesswoman demonstrates her beauty product with the help of her daughter; a Hertfordshire entrepreneur hopes his million-pound turnover will impress the Dragons; and a first-time inventor brings a bit of Shakespeare into the Den whilst pitching his balcony accessory.

10
72
Episode 10
2011-10-03
60

A young businessman from Lancashire hopes to convince the Dragons to part with the biggest cash investment ever achieved in the Den and increase the fortunes of his family's shoe business; a Scottish surveyor pitches her kitchen product which was inspired by a knight in shining armour; and two ambitious friends think they've devised the next Rubik's cube, which they present with some imaginative theatrical mimes.
Season 10
Episode No.
No. Overall
Title
Airdate
Runtime
Summary
1
73
Episode 1
2012-09-09
60

A former professional boxer spars with the Dragons, charming them with his no-nonsense pitching style, and isn't afraid to get down and give them twenty. A twenty-seven-year-old from County Down faces some tough questions over his valuation at ten times the revenue he is forecasting, not a thing that traditionally endears an entrepreneur to an investor.

And it's all too much for one emotional entrepreneur who struggles to hold back the tears when pitching her new hairstyling concept.

Plus, a Warrington-based chip shop owner showers the Den in confetti, three friends from North London perfect the art of miming in their pitch, and the multimillionaire investors find themselves singing about vegetables.

2
74
Episode 2
2012-09-16
60

A Welsh grandmother has the Dragons in fits of laughter as she cooks up a storm and offers a percentage in her food-loving website. Usual Den rules are blown out the window when a Tyneside couple pitch their innovative haircare brand for children, and the man who has built the world's biggest sand sofa tries his luck for investment.

Elsewhere, Peter Jones tries out an interactive game in a urinal, Deborah Meaden tries lava bread for the first time and Hilary Devey reveals what a multimillionaire's horse eats for breakfast.

3
75
Episode 3
2012-09-23
60

A horror story writer attempts to scare the Dragons into investing, but doesn't quite get the reaction he expects; in fact it's a reaction never before seen in the Den. There's a blast from the past as two Mancunian sisters who first walked up those infamous stairs back in 2005, are now asking for investment in their new gluten-free oriental dipping sauce range, but will it be a case of better luck second time around? And with the kids all back at school, two friends hope now is the right time for investment in their innovative children's backpack designs - have they got what it takes to part five of Britain's most successful business men and women from their hard-earned cash?

Also pitching to the multimillionaire investors is a Northern Irish inventor with his unique range of wearable luggage, and love is in the air when two Dragons tie the knot using a rather unusual vending machine.

4
76
Episode 4
2012-09-30
60

The Dragons' competitive natures are put to the test when the Den is turned into a game show set, as a former chat show host seeks investment for her television quiz idea. Although she has experience in this area, will the Dragons think the price is right?

A 22-year-old student from Bolton surprises the Dragons with his unbridled enthusiasm for the UK's car parking industry, and a father and son from Yorkshire cause consternation among the multimillionaire investors with their firm, no-nonsense negotiating style.

Also pitching for investment in the Den are a samba band, flowering tea and a man washing his hair with the help of a fully working shower.

5
77
Episode 5
2012-10-07
60

Two graduates aim to impress the Dragons with their update to a 200-year-old invention, a product they believe creates a whole new way of advertising on Britain's streets. Will the pair's futuristic demonstration be enough to secure the cash they desperately need, or will the investors spot a fatal flaw?

A beauty lover from Birmingham pitches possibly the smallest product ever seen in the Den, and a Lancastrian father of three has some explaining to do when his business building wooden huts comes under close scrutiny from the five multimillionaires.

Other ideas seeking investment in Den include a multi-directional paint brush, a solution to the troublesome problem of 'pillow slippage' and a taxi driver's security invention, which is put through the Theo Paphitis break test.

6
78
Episode 6
2012-10-14
60

A ballroom dancer turned inventor brings a bit of sparkle into the Den via a tango and a glitter ball; Theo Paphitis and Peter Jones crawl into a new concept for the camping industry; and a labrador called Margot helps to sell the idea of doggy ice cream.

Also in the Den: a world kickboxing champion, two Welshmen with their celebrity-backed toffee vodka, and three friends from London who hope to capitalise on empty loft space.

7
79
Episode 7
2012-10-21
60

This week in particular the Dragons seem to have got out of their million pound beds on the wrong side. Tempers flare when one entrepreneur offers just one per cent of his business, valuing it at 15 million pounds; hackles are raised by a toastmaster from Staffordshire looking for investment in his 'male intimate wipes'; and the Dragons live up to their name when deciding whether to invest in an online store for second-hand goods. But can any turn it round and secure the investment they need?

Also facing the Dragons are a TV stuntman pitching his horror-themed paintball experience, a husband and wife with a new DIY product and a man from Birmingham who believes his darts invention is a world first.

8
80
Episode 8
2012-10-28
60

In this episode recorded before his own heart scare, Duncan Bannatyne and his rival Dragons get to see how a doctor, a nurse and a paramedic would treat a cardiac arrest in the Den.

Plus a nervous Aldershot butcher seeks investment in his award-winning sausages, and a father and daughter team from Hertfordshire showcase their troop of drummers.

Also in the Den, a first time inventor advises how to keep dry while cleaning your car wheels, a former teacher asks the Dragons to make origami puppets, and an inanimate object speaks for itself and asks for £50,000.

9
81
Episode 9
2012-11-11
60

On tonight's programme, a Birmingham-based nurse with a love for hats demonstrates her toilet product; a product designer, who's travelled all the way from Singapore, pitches his new tablet computer; and a husband-and-wife team from Bradford try to convince the Dragons that their caravan covers are really something to get excited about.

Also in the episode: a Halifax mother of two with her oven cleaner, an invention from an airline pilot that can tow children, and a four-year-old boy pitches for a seventy-five-thousand-pound investment and a bag of sweets.

10
82
Episode 10
2012-11-18
60

Security is needed as one Cambridge-based entrepreneur is overwhelmed by paparazzi when pitching his new business idea, a keen golfer presents his very special glove, and a Nottingham-based couple want to take a slice of the UK's seven billion pound DIY market with their update on the simple paint brush.

Also this week; a driving school for 14-year-olds, an electronic bed stored in your ceiling, and two friends hoping to make money out of thin air.

11
83
Episode 11
2012-11-25
60

Tonight sees the penultimate episode of the current series, with more intrepid businessmen and women hoping to receive a cash injection from the five multimillionaires. The Dragons have already proven that they are willing to invest in the right idea - will they spot the next big thing tonight?

Entrepreneurs include: two Berkshire design graduates who think they've solved the multiple-pint juggle when carrying a round back from the bar, a former celebrity PA who has an awkward moment when her mobile phone rings during her pitch, and an ex-DJ from south Wales who hopes his role-play disco will best demonstrate his product for sore feet.

Also pitched are a website for 'amazing' retirees, a gadget to reduce our food waste, and a car that's also a barbeque.

12
84
Episode 12
2012-12-02
60

In the final episode of the series, two friends hope the Dragons are in the party spirit as they tempt them with their frozen cocktails, a keen sailor demonstrates a nautical use for part of his car, and Peter Jones meets his namesake pitching a safety product for babies.

Plus, a device to stop your tights falling down, an inflatable Christmas tree, and a beekeeper complete with a swarm of bees.
Season 11
| Episode No. | No. Overall | Title | Airdate | Runtime | Summary |
| --- | --- | --- | --- | --- | --- |
| 1 | 85 | Episode 1 | 2013-08-10 | 60 | A former male stripper breaks down under the pressure and two British expats launch their Australian tanning range with a jingle that takes the Dragons by surprise. Will any of the entrepreneurs secure any of the Dragons' cash? |
| 2 | 86 | Episode 2 | 2013-08-18 | 60 | A crooning Texan cowboy struts into the den with some backing from his country band, while a husband and wife team hope their Brazilian dance troupe will help grab the Dragons' attention. Will this fresh batch of entrepreneurs get the investment they require? |
| 3 | 87 | Episode 3 | 2013-08-25 | 60 | A youthful publisher challenges protocol with a brave business strategy that bucks magazine industry trends, while a trio of former ad-men provide the Dragons with a tough quizzing of their own. It's all or nothing in the den, who will leave empty handed? |
| 4 | 88 | Episode 4 | 2013-09-01 | 60 | Vying for the dragons' attention include a pair of Cumbrian woodsmen who attempt an unusually combative tactic in winning the dragons' approval, while the den falls into unusual serenity when a Glasgow couple demo their yoga franchise. Will any business succeed in securing the dragons' investment? |
| 5 | 89 | Episode 5 | 2013-09-08 | 60 | One Dragon gets behind a saxophone when she joins in on a musical pitch and a feisty Hull-based entrepreneur faces the Dragons armed with her all-pink car-care range. But will any walk away with the cash they so badly need? |
| 6 | 90 | Episode 6 | 2013-09-15 | 60 | A drinks bar is brought into the den. However it is not alcohol that the Dragons sample, as a Norfolk couple serve up their fruity alternative. The Dragons switch their suits for something less formal when two recent graduates bring campus styling into the den. Will any of the series' final batch of entrepreneurs walk away with investment? |
| 7 | 91 | Episode 7 | 2014-01-26 | 60 | Two graduates from Manchester offer a stake in their youth-orientated package holiday business, a Bulgarian inventor of a self-filling bath pitches for a colossal one million pounds and a 20-year-old entrepreneur from Essex wows the Dragons with an ingenious cure for water damaged mobile phones. |
| 8 | 92 | Episode 8 | 2014-02-02 | 60 | A former Team GB triathlete pitches an innovative sports recovery drink, a tech savvy entrepreneur presents his taxi-booking app and one London based businessman raises some eyebrows with his bespoke male contraceptive solution. |
| 9 | 93 | Episode 9 | 2014-02-09 | 60 | The mood in the den takes on an unusually serene feel, as a Yorkshire couple go all out to present their glamorous camping business. A mother of four from Shropshire has a new take on the coffee bag and the Dragons are in for a surprise when an entrepreneur attempts to graffiti the den. |
| 10 | 94 | Episode 10 | 2014-02-16 | 60 | The den takes on an international flavour as a Ghanaian entrepreneur brings in his chocolate drink startup, a Welsh couple hope to change our sleeping habits with their British-made woollen duvets, and the Den is filled with strange monsters when a pitch for a kids' storage device brings out the Dragons' inner children. |
| 11 | 95 | Episode 11 | 2014-02-23 | 60 | The Dragons are left in the dark when a former marine presents his glow-in-the-dark sportswear brand. A Glasgow-based businessman pitches his uniquely-shaped energy saving device, and a London mum invites the multimillionaires to invest in her confidence-building children's toy. Will any get the investment they are hoping for? |
| 12 | 96 | Episode 12 | 2014-03-02 | 60 | A London-based entrepreneur pitches a new take on the post-it note, two business women attempt to whip up some animal magic when they bring a pair of alpacas, and the dragons come face-to-face with a tough-talking entrepreneur who has a product they all believe is worth fighting for. |
Season 12
| Episode No. | No. Overall | Title | Airdate | Runtime | Summary |
| --- | --- | --- | --- | --- | --- |
| 1 | 97 | Episode 1 | 2014-07-20 | 60 | Dragons' Den returns and the action kicks off with a toe-tapping pitch seeing the Dragons up on their feet. Also in this episode, Deborah goes for a slightly unconventional joy ride, and Peter Jones thinks outside the frame with an offer the Den has never seen before. Will anyone be able to entice the Dragons and secure that all-important investment? |
| 2 | 98 | Episode 2 | 2014-07-27 | 60 | The Dragons encounter a colourful Indian dance troupe and the weird and wonderful world of taxidermy and a young Yorkshire duo try to impress Peter Jones by eating their own product - dog food. |
| 3 | 99 | Episode 3 | 2014-08-03 | 60 | A couple of university friends pitch their home-brew cider kits hoping to leave the Den victorious, and a loose-leaf tea company serve up a refreshing treat. The lift encounters a technical malfunction, and a former Economics student hopes to butter up the Dragons with his new nutty preserve. Will anyone walk away with a deal? |
| 4 | 100 | Episode 4 | 2014-08-10 | 60 | Sticky business in the Den: a product using nano suction technology has the Dragons glued, there's an alarmed LED walking stick and a marshmallow lover lets the Dragons get sticky fingers with her gourmet treats. For those who overindulge, there is a cycling brand for the larger figure, and the Dragons are invited to play with a new keepy-uppy toy. Will anyone be able to cement a deal? |
| 5 | 101 | Episode 5 | 2014-08-17 | 60 | An 18-year-old seeks to impress the Dragons with his garden shed invention. There is also a canine member of Team GB and a rip-roaring entrance from a Kent-based gaming entrepreneur. Also, a couple of likely lads showcase their blooming marvellous greetings product and the Dragons get a taste of Colombia's finest cacao. |
| 6 | 102 | Episode 6 | 2014-08-24 | 60 | There are some true inventors in the Den this episode, including a returning entrepreneur with a new outdoor space saving device, a golfing duo with a new take on the traditional tee, and a designer who has flipped the conventional umbrella on its head. The Dragons come face to face with a fellow multimillionaire and the Den is filled with children's teepees. |
| 7 | 103 | Episode 7 | 2015-01-25 | 60 | The Den is full of eye-catching businesses - male leggings, hi-vis sportswear, sandwich boards with a difference and an energy-efficient light bulb all come up against the Dragons' scrutiny. Alongside that, a young photo-booth company offers the Dragons the chance to capture their time in the Den, and Deborah takes a stroll on a lawn to test out a new stiletto accessory. Will anyone leave the Den with a Dragon on board, or will it be lights out on their investment hopes? |
| 8 | 104 | Episode 8 | 2015-02-01 | 60 | Inventions galore in the Den - Kelly gets an unusual phone call from outside the Den, a mother-and-daughter duo pitch their children's waterproof products and a trio of break dancers introduce the Dragons to some innovative earphones. Aside from the fun of being serenaded by a group of princesses and having a go on a modern day penny-farthing, will the Dragons feel the need to invest? |
| 9 | 105 | Episode 9 | 2015-02-08 | 60 | This episode opens on a theatrical note with a young actress-come-entrepreneur pitching her 'pimped-up heels', and a Yorkshire duo decide to set out a market stall to trade in the Den. The Dragons are faced with five eco-friendly coffins, get to grips with a sleek new electric toothbrush and meet a pop star's daughter with an online shopping service for men. Will anyone walk away with a deal, or will the curtains come down on their investment hopes? |
| 10 | 106 | Episode 10 | 2015-02-15 | 60 | The Dragons test out an alarmed anti-piracy device for sailors, have a play with a children's bike horn and get a taste of the Orient with a new East Asian-flavoured ice cream brand. A Scottish entrepreneur pitches his new shopping app and a family business try to appeal to the Dragons' softer sides with their subscription boxes for babies. Can anyone walk away with a deal? |
| 11 | 107 | Episode 11 | 2015-02-22 | 60 | This episode sees a couple of young stuntmen glide in to the Den on a new form of transportation and a Scottish entrepreneur present a subscription box of foodie treats. A father-and-son team demonstrate their new safety device for boats, and a homemade marmalade brand tries to whet the Dragons' appetite. Will anyone manage to walk away with a deal? |
| 12 | 108 | Episode 12 | 2015-03-15 | 60 | Variety is the spice of life in the Den in this episode - edible insects give some of the Dragons the creeps, a couple of young entrepreneurs look sharp with their bespoke suit-tailoring business and an eco skip on wheels causes confusion in the ranks. Will a registered nurse gain investment for her life-saving product, or will the Dragons have more enthusiasm for a Scottish energy-drinks business? With Duncan saying farewell to the Den tonight, let's hope he goes out on a high... |
Season 13
Episode No.
No. Overall
Title
Airdate
Runtime
Summary
1
109
Episode 1
2015-07-12
60

In the series opener, an online property businessman feels the wrath of the Dragons and a yoga instructor tries to bring some much- needed zen into the Den. But will any of the entrepreneurs manage to secure some of the Dragons' cash?

2
110
Episode 2
2015-07-19
60

A former city accountant enters the den with an entourage of dancers as she tries to win over the Dragons with her Nigerian-inspired snacks, a businessman from Sheffield pitches a lid for a cement mixer and new Dragon Nick Jenkins impresses everyone when he showcases his portfolio of languages and accents.

3
111
Episode 3
2015-07-26
60

A duo use their cheeky charm to try to convince the Dragons to invest in their solution to tidying TV cables, the male Dragons try out some muscle-enhancing clothing, and the Den is the last hope for a couple who have worked for 25 years on their diving safety device.

4
112
Episode 4
2015-08-02
60

It's crunch time when a businessman from Liverpool enters the Den with his crisp business, the gloves are off when an entrepreneur clashes with the Dragons and an ecologist turns the Den into a public convenience to demonstrate his germ-fighting gadget.

5
113
Episode 5
2015-08-09
60

A technology entrepreneur brings a sports car into the Den to demonstrate his vehicle security app, a pair of hoteliers are looking to expand their business empire with a gluten-free food range and a duo are looking for investment in their luxury chocolate company.

6
114
Episode 6
2015-08-16
60

A husband-and-wife team from Liverpool take the Dragons on a tour of the Den in their electric tuk tuk, a married couple come in with their Korean-inspired sauces, and the pressure of the Den proves all too much for a young entrepreneur from Manchester. But will anyone manage to walk away with some Dragon capital?

7
115
Episode 7
2015-08-23
60

The razor sharp Dragons quiz an Anglo-French duo about their hair-raising business venture, a mum of two attempts to get the Dragons to bite on a deal in her vegetables in disguise and a mad scientist gets the business moguls to make some slime but will he convince them that he has a business experiment worth backing?

8
116
Episode 8
2015-08-30
60

A former banker tries to convince the Dragons to invest a whopping £2 million in his idea to renovate an old London Underground station; a cyclist rides into the Den with hopes of an investment in his cycling tours business; and a farmer comes in looking for £50,000 for 10 per cent of her alcoholic mixers venture, but will she walk out of the Den toasting success?

9
117
Episode 9
2015-09-06
60

In the finale of part one of the series, the Dragons go back to school with a post term storage business for public schools, an engineer is looking for investment in his invention to assist dog and horse owners, and will a duo's flat pack furniture get the Dragons seal of approval or will it fall flat?

It's the last chance for hopeful entrepreneurs to leave with some Dragon capital before the lift doors close.

10
118
Episode 10
2015-12-27
60

The Dragons turn fifty shades of angry over a product that promises to banish grey hairs, and they get more than they bargained for when a zombie bootcamp business turns the Den into a little shop of horrors.

11
119
Episode 11
2016-01-03
60

An entrepreneur returns to face the Dragons for a second time with a product that helps you exercise at your desk, and a former figure skater from Russia ends up skating on thin ice with Peter Jones over her company valuation.

12
120
Episode 12
2016-01-10
60

Why did the chicken cross the road? In this episode, the humble hard-boiled egg is turned into an investment proposition. But will the Dragons want to shell out? And an innovative camping stove sparks the interest of the multimillionaire investors, but can any of them secure a deal?

13
121
Episode 13
2016-01-24
60

This episode's pitches include a portable drum kit that doesn't need drums. But will the innovative entrepreneurs be willing to dance to the Dragons' tune? And the Den is left a little deflated over a nervous pitch for an inflatable tanning tent.

14
122
Episode 14
2016-01-31
60

A trailer tent tall enough for Peter Jones to stand up in has the Dragons reaching for the instruction manual, and an entrepreneur with a self-serve beer pump hopes he won't be leaving the Den bitter.

15
123
Episode 15
2016-02-21
60

The final episode of the series includes ice cream that claims to be healthier than an apple and headphones that don't cover your ears, and a former barrister gets a lesson in margins from Touker Suleyman.
Season 14
| Episode No. | No. Overall | Title | Airdate | Runtime | Summary |
| --- | --- | --- | --- | --- | --- |
| 1 | 124 | Episode 1 | 2016-07-24 | 60 | In the series opener, the Dragons ponder the investment opportunity in pint-sized pencils, oversized beanbags and a boot-cleaning device invented by a 15-year-old football fan. But will the revelation of a huge company debt mean it is game over for this fledgling family business? |
| 2 | 125 | Episode 2 | 2016-07-31 | 60 | The Den's five multimillionaire investors probe the money-making potential in wearable maps, interference-free guitar cables and an entrepreneur with a business selling manhole cover keys that has come back from the brink of bankruptcy. Will it be second time lucky for the plucky entrepreneur, or will he see his investment hopes go down the drain? |
| 3 | 126 | Episode 3 | 2016-08-07 | 60 | It is handbags at dawn as high street textile tycoon Touker Suleyman clashes with the entrepreneurs behind a fledgling fashion business. The Dragons also ponder the profits in pork scratchings, and a device for folding paper has the Den in creases. Will Deborah Meaden, the Dragon with the most famous fingers in finance, be tempted to invest? |
| 4 | 127 | Episode 4 | 2016-08-14 | 60 | Tensions are running high as an entrepreneur ruffles some feathers in the Den when he fails to clarify his restaurant business model, a husband-and-wife duo fight to defend their innovative drilling tool gadget, and it is sink or swim for a businessman pitching his portable water-saving product. But will any of the Dragons see the potential in his eco-friendly design, or will they wash their hands of it? |
| 5 | 128 | Episode 5 | 2016-08-21 | 60 | A transatlantic duo pitch their unique coffee lid to the Dragons. An entrepreneur hopes to entice the Dragons with a range of coconut-based products and a passionate hairdresser hopes to revolutionise the hair and beauty market with his safety device. Will he be able to strike a deal with the multimillionaire investors? |
| 6 | 129 | Episode 6 | 2016-08-28 | 60 | A former merchant navy officer turned product designer tries to make a stand with his novel tablet holder. Two proud parents pitch their organic skincare product for the booming baby market and a young entrepreneur hopes to impress with an activity monitor for pets. Will the Dragons see the potential in his innovative product or will he be left in the dog house? |
| 7 | 130 | Episode 7 | 2016-09-04 | 60 | A former panel beater hopes to seal a deal with the Dragons with his innovative nail gel product. An inventor from Dublin is looking to rinse the Dragons of some capital with his unique toilet-flushing gadget for kids, and a dapper businessman with a parking app stuns the Den with his company valuation. Will his technology impress the Dragons enough to secure investment or will they put the brakes on a deal? |
| 8 | 131 | Episode 8 | 2016-12-28 | 60 | A Scottish entrepreneur bearing chocolate gifts, a couple of city slickers selling socks and a teacher trying to get the party started with his dance mats are all hoping the Dragons are feeling generous in the season of goodwill. And finally, for the tennis coaches offering active holidays, will it be game over or will they walk away with a sack full of cash? |
| 9 | 132 | Episode 9 | 2017-01-01 | 60 | Two former army captains hope to get the Dragons to stand to attention with their bespoke gifting business. A young duo pitch their innovative ticket comparison site and a pair of multimillionaire entrepreneurs are seeking cash from the multimillionaire Dragons for their new safety device. Will the Dragons have finally met their match or will they see the potential in a deal? |
| 10 | 133 | Episode 10 | 2017-01-08 | 60 | The Dragons ponder the investment potential in pop-up inflatable igloos, a meat-free hot-dog restaurant concept and a canine poop-scooping device. Will the Dragons find the product barking, or will dog-lover Deborah Meaden be tempted to take a punt? |
| 11 | 134 | Episode 11 | 2017-01-15 | 60 | Touker Suleyman gets more than he bargained for when he agrees to road test an intimate waxing product, an entrepreneur makes a shocking revelation about sleeping on his office floor and a serial inventor who says he has reinvented the surfboard and designed a parachute for NASA brings his latest garden shed invention to the Den. |
| 12 | 135 | Episode 12 | 2017-01-29 | 60 | An American entrepreneur is hoping for investment in her range of dolls with historical tales to tell, a young Italian duo are hoping the Dragons will see the design flair and commercial possibilities in their bicycle indicator lights and a couple of bee keepers try to tempt the Dragons with their honey-infused drink. Will the Den be a hive of investment activity or will there be a sting in the tale? |
| 13 | 136 | Episode 13 | 2017-02-05 | 60 | An entrepreneur gets emotional when pitching her language teaching for kids, a businessman with a security device for patio doors tries to lock in some Dragon cash and a couple with an innovative device for the hard of hearing get short shrift when they discuss their business set-up. Finally, one half of a duo behind a soup range enters the Den, but with his business partner too camera shy to face the Dragons, will he be able to withstand their interrogation alone? |
| 14 | 137 | Episode 14 | 2017-02-12 | 60 | The Dragons are pitched effervescent wheatgrass tablets, customised in-ear headphones and a dapper teacher seeks investment in his online male grooming business. Finally, an Irish husband and wife team enter the Den with their range of baby products but when Touker Suleyman breaks one of their products, will they ever manage to secure investment from the Dragons? |
| 15 | 138 | Episode 15 | 2017-02-19 | 60 | A self-assured Scottish entrepreneur pitches his fitness company for children, a businesswoman looks for investment in her authentic ethnic snack business and an engineer enters the Den with his self-igniting wood burning stove but sadly fails to spark the interest of Peter Jones. Finally a tech whizz-kid showcases his new take on the dating app but will it be a match made in heaven when he meets the Dragons? |
| 16 | 139 | Episode 16 | 2017-02-26 | 60 | A husband-and-wife duo hope to get the Dragons' taste buds tingling with their Welsh super-food delicacy, a dapper entrepreneur aims to impress with his male fragrance product, and a London businessman offers a slice of his Michelin-starred food delivery service. Will any of our Dragons join him for the ride, or will he walk away empty-handed? |
Season 15
Episode No.
No. Overall
Title
Airdate
Runtime
Summary
1
140
Episode 1
2017-08-20
60

In the series opener, can a nervous couple with a health food business hold it together as they face the Dragons? A former footballer pitching a sports pitch business comes unstuck during an interrogation of his figures and a duo with a voucher codes website they think will revolutionise online shopping are hoping for an injection of Dragon cash.

2
141
Episode 2
2017-08-27
60

Two brothers pitch their venture making furniture from old aeroplane parts, a business couple are hoping for investment in their book buying and selling concern and a husband-and-wife team enter the Den with organic dog treats they are hoping are best in show. Finally, two fitness enthusiasts face the multimillionaires with their healthy snacks business, but after a tough workout in the Den will they leave with any Dragon cash?

3
142
Episode 3
2017-09-03
60

Bucharest-born Alex hopes his personalised range of luxury leather bags will be the complete package for the Dragons. An ex-policewoman attempts to work up the Dragons' appetite with her range of free from, allergy-friendly frozen curries. And Dorset-based inventor Michael thinks he can ignite the interest of the Dragons with a gadget that keeps opened champagne fizzing. Will his pitch sparkle in the Den or will it fall flat?

4
143
Episode 4
2017-09-10
60

Stepping out of the lift doors this time are former bankers Ben and Andy, whose passion for travel inspired them to kick-start their beach towel business. A duo with 40 years of friendship behind them think they have a winning idea with their unique packaging concept, all based on air. And finally a serial entrepreneur pitches her family-run novelty plush goods business - but will it be a soft landing when the business goes under the scrutiny of the Dragons?

5
144
Episode 5
2017-09-24
60

Two friends aim to impress the Dragons with their African-inspired premium skincare range. A Leeds-based entrepreneur hopes he is bringing a game changer into the Den with his web-based pub quiz app. And two scientists introduce a space-age business venture they are hoping will be a stratospheric success.

6
145
Episode 6
2017-10-01
60

In episode six, a coffee brewing entrepreneur is looking for success in the den but gets into hot water while fumbling the financials. Also two university friends hope their boxing technology will hit the mark with the Dragons.

A Swedish fashionista offers a share in her business that targets men who don't want to shop until they drop, and Peter Jones hones his dining skills during a pitch from a London couple looking for investment in their children's cutlery business.

Deborah Meaden, Peter Jones, Touker Suleyman, Tej Lalvani and Jenny Campbell take their seats to face the next round of pitching.

7
146
Episode 7
2017-10-08
60

The Dragons come face to face with their synthetic doubles as an entrepreneur presents his eco-mannequin business to them. A 26-year-old hopes to bring a touch of zen to the den with her cork-based yoga mat. And two friends aim to impress with their cycling navigation device. But will they manage to steer their way to a deal?

8
147
Episode 8
2017-10-15
60

An athletic entrepreneur hopes he will be in the running for a cash boost for his protein shaker bottle. An engineer from Essex is looking for investment in his home sensor system for the elderly. Finally an Antipodean businesswoman hopes to tempt the Dragons into investing in her gluten-free cakes business. But will anyone walk away with the hoped-for cash?

9
148
Episode 9
2017-12-26
60

A serial entrepreneur pitches his online greeting card business, a Surrey-based inventor is hoping his word game could become a family Christmas favourite, and a duo bring their healthy breakfast and snacking products to the Den in the hope of some warm festive cheer. Finally, three brothers pitch for a stake in their men's grooming products - will the Dragons see it as the perfect stocking filler and make a bid for the business?

10
149
Episode 10
2018-01-14
60

A former bricklayer is hoping his mortar board invention will help him to build a lucrative relationship with a Dragon, a mother of two enters the Den with a children's tracker device, and an entrepreneur pitches crisps inspired by astronauts. Finally, a 25-year-old brings a Paralympian to the Den to demo her product designed for wheelchair users. But will it be enough to win her an investment?

11
150
Episode 11
2018-01-28
60

The Dragons get a good dose of healthy products forman and beast. A business duo hope to stand out from the crowd with their natural raw dog food, a doctor pitches his innovative date-based smoothie and a London entrepreneur wants to get the Dragons' hearts pumping with his unique free-running exercise regime. But will the adrenalin rush leave the Dragons fighting to invest?

12
151
Episode 12
2018-02-04
60

Three dynamic duos make an entrance. First up a female entrepreneurial pair pitch their nifty solution to pain caused from wearing halter neck straps. Another team of two make an impact with their innovative skincare products made from hemp. And a couple of entrepreneurs hope to seal a deal with their language learning story books for kids. But who will walk away with some Dragon cash?

13
152
Episode 13
2018-02-11
60

A baby-faced entrepreneur takes Peter Jones by surprise with his business which offers advertising space on the move, but will the surprise lead to an investment? Next up, a teacher from London enters the Den with her unique handwriting method which she claims can teach any child to write neater. And finally a bike enthusiast is looking for investment in his chain-tensioning products for motorcycles. Will it be a successful ride to a deal when it turns out there is a secret motorbike enthusiast amongst the Dragons?

14
153
Episode 14
2018-02-18
60

First up are a trio who are mixing practicality and fun with their gadget to transform kids' toothbrushes into mobile game controllers. Next, a duo hope to win the Dragons over with their revolutionary device for relieving back pain, and finally an entrepreneur from Aberdeen hopes his Scottish-inspired gin is to the Dragons' taste. Will his tipple be the perfect tonic and land him a life-changing investment?
Season 16
Episode No.
No. Overall
Title
Airdate
Runtime
Summary
1
154
Episode 1
2018-08-12
60

A musician with a singer-for-hire service is taken aback when the Dragons decide to showcase some of their own musical talents. And a husband and wife team make a big entrance into the Den in a tuk tuk, but when a potentially fatal flaw is immediately exposed in their business they may be riding out before they are even off the starting block.

2
155
Episode 2
2018-08-19
60

A father and son team face potential wipeout as they present a colourful take on the wetsuit. A pair of ex-politicos go from Westminster to the web as they attempt to take on the energy market and the Dragons. A husband and wife team pitch their authentic African coffee ceremony that they think has a place on one of the most famous high streets in the world. And finally a fake tan entrepreneur who has already been on Irish Dragons' Den decides she has the nerve to face more Dragons.

3
156
Episode 3
2018-08-26
60

A carp fishing enthusiast hopes to hook a millionaire investor with his range of bait, while a brother-and-sister team are out to prove that they can turn waste into wealth. And two foodie entrepreneurs find themselves in hot water as they offer the Dragons a taste of their pasta home delivery business.

4
157
Episode 4
2018-09-02
60

Four more businesses face the toughest pitch of their lives. Tonight a doctor who has swapped meds for models tries to stitch up an investment with her innovative convertible clothing. A team of university friends brush Peter Jones up the wrong way with their online art platform, and two hairdressers hope the Dragons will want a cut of their colour wash shampoo business, but will they walk away with an investment?

5
158
Episode 5
2018-09-09
60

An ex-painter and decorator who has swapped painting for baking hopes the Dragons will want a slice of his gourmet cheesecake business. A drone hire company enter the Den with investment firmly in their sight. Finally two PR professionals are hoping they are just the tonic the Dragons have been waiting for with their collagen-infused gin, but will the multimillionaire investors agree their mix of alcohol and beauty is the next big thing?

6
159
Episode 6
2018-09-16
60

An inventor with a passion for pets hopes the Dragons will come running when he blows his cat whistle, while an ice cream entrepreneur plans to tempt the multi millionaires to invest in her coconut-based desserts. And it is play time in the Den when a carpenter brings the outside in for some fun and games - but will getting an investment be child's play?

7
160
Episode 7
2018-11-04
60

A mother-and-son street food team try to keep their cool as they make the Dragons a spicy business proposition, while a former teacher faces a potentially life-changing lesson when he presents his schoolwork-marking system. Finally, it is cocktail hour in the Den when the Dragons get the measure of an alcoholic idea from two honorary Geordies.

8
161
Episode 8
2018-11-11
60

A Polish former footballer hopes the Dragons will rise to the occasion as he strives for investment in his unique flour-free bread, and an enterprising hairstylist attempts to avoid knotty problems as the investors scrutinise her hair extension storage system. And, finally, a trip across the Atlantic might be a route to investment - or a wild Dragon chase - for a pair of US-based entrepreneurs who hope to clean up online.

9
162
Episode 9
2018-11-25
60

An entrepreneur makes a passionate plea to the Dragons as she looks to get the green light for her green tea business, and an inventor wants to convince the multimillionaires that his bathroom fixing system can cause a big splash in the building trade. Finally, the Dragons meet a foodie who believes that he has created a whole new type of snack - but when it comes to the crunch, will they invest?

10
163
Episode 10
2018-12-02
60

A Texas-born entrepreneur hopes to dazzle the Dragons with the quality of her condiments, and a pair of Lancashire lads tempt the Den's resident petrolheads with a business that offers big prizes - and potentially big returns. Finally an entrepreneur thinks he has got the magic ingredient in his range of vegan-friendly drinks and chocolates but will it be enough to pull an investment out of the hat?

11
164
Episode 11
2018-12-23
60

There is a festive mood in the Den as Peter Jones, Deborah Meaden, Touker Suleyman, Jenny Campbell and Tej Lalvani face a batch of nervous entrepreneurs keen to secure the perfect Christmas present - an investment from one of the UK's most influential multi-millionaires.

Tonight, an American inventor is hopeful that his Christmas tree stand will become an essential decorating accessory with a little help from a Dragon, whilst an entrepreneur pitching a family games idea gets the investors guessing. The man behind a personalised comic book business must make a big life decision if he wants to secure a Dragon. And, finally, there is a bid for a sweet deal from one of the biggest names in British confectionery.

12
165
Episode 12
2019-01-06
60

A husband-and-wife team hope to toast success with a whisky-themed idea. A young yoga entrepreneur surprises the Dragons with news of past riches. And a trio of entrepreneurs are looking to wrap up a deal in their parcel delivery boxes, but can they convince the Dragons they are the whole package for investment?

13
166
Episode 13
2019-01-13
60

A Yorkshire chef with a passion for pies is hoping to tickle the Dragons' taste buds with his bespoke pastry business. A Dutch designer pitches his eco-friendly furniture company and an entrepreneurial duo attempt to secure a deal with their artisan craft gin. But will they leave the Den toasting their success or drowning their sorrows?

14
167
Episode 14
2019-01-27
60

In the penultimate episode of the series, a trio of cycling enthusiasts try to get a Dragon on board their bike taxi business. A former dentistry student hopes to leave the Den with a smile on her face after pitching her range of kids' toothbrushes. And will a protein snack bar business run by two combat experts be judged fit for investment?

15
168
Episode 15
2019-02-03
60

In this episode, a fruity water entrepreneur hopes the Dragons will develop a crush on his product and help him take it global. There's something fishy going on as the investors try out a savoury snack with love-or-hate appeal. And there's a fragrant air in the Den as a cosmetic couple present their eco-friendly body and skincare brand.
Season 17
Episode No.
No. Overall
Title
Airdate
Runtime
Summary
1
169
Episode 1
2019-08-11
60

Making their pitches this week are the creator of a brand of spiced rum, who gives the studio an exciting new look, a couple who have brought their four-legged friend with them to demonstrate a range of pet food, and the inventor of a special toilet gadget.

2
170
Episode 2
2019-08-18
60

A pair of porridge entrepreneurs invite the Dragons to a teddy bears' picnic with a breakfast twist. Academic traditions are turned on their head by two graduates who are determined to disrupt a very established marketplace. An Irish inventor whose dad helped create his dream product hopes to add a new power player to the family business. And things in hot up in the Den when the Dragons meet an entrepreneur who believes the best way to drop a few inches is to wear an extra layer.

3
171
Episode 3
2019-08-25
60

An eco-friendly entrepreneur has to suck up feedback on his innovative straw alternative, while a skincare influencer brings her very personal brand to the Den. An invention designed to make bikes more visible is in the sights of the investors, and there is proof that even Dragons have hearts as a foodie entrepreneur draws the investors into his family story.

4
172
Episode 4
2019-09-01
60

Familiar face and former Dragon Theo Paphitis makes an explosive return to the Den as he stands in for Touker Suleyman, who is recovering from a short illness. Theo Paphitis joins red-hot investors Sara Davies, Peter Jones, Deborah Meaden and Tej Lalvani in the famous chairs.

The line-up may be different but negotiations are as tough as ever as entrepreneurs pitch for the deal that could transform their businesses. Ideas include a diet plan app from an entrepreneur with a glowing record in the industry, a Cornish clothes-mending workshop, and a device that helps cyclists rescue slipped chains. Also bidding for investment is an animal-loving entrepreneur whose doggy treat range includes canine birthday cakes – but will she be celebrating?

5
173
Episode 5
2019-09-08
60

Twin drinks entrepreneurs set up a bar in the Den in the hope of starting an investment party. An inventor is looking for a Dragon partnership to help his pipe-fitting tool become every plumber's mate. And the creator of a range of men's cosmetics gives one Dragon a mini-makeover.

6
174
Episode 6
2019-09-15
60

Those ready to brave the heat of the Den include a Scottish sauerkraut enthusiast who wants to balance the Dragons' gut bacteria as well as boosting the health of her business. The investors also listen out for the opportunities offered by a new breed of phone alarm app, and one entrepreneur thinks he has the solution to post-festival waste.

7
175
Episode 7
2019-09-22
60

A Yorkshire shepherd and his business partner hope the Dragons will flock to invest in their field-to-fork lamb delivery boxes. An inclusive fashion designer brings a little street style to the Den, and a confectionery pioneer hopes to bag a sweet Dragon deal with his low sugar, dairy-free chocolate. But will their pitches make the Dragons bite or fight?

8
176
Episode 8
2019-12-22
60

Dragons' Den is back with a positively festive feel. But seasonal goodwill is no guarantee of success for a new batch of entrepreneurs facing fiery multimillionaires Sara Davies, Touker Suleyman, Deborah Meaden, Tej Lalvani and Peter Jones.

An eco-friendly gift wrap business gets a helping hand from Santa, while a sock entrepreneur embodies the holiday spirit with his buy-one give-one business model. And a pair of candle entrepreneurs try to convince the Dragons that their products can spark some serious profit. But while all the ho-ho-hopefuls dream of Dragon cash for Christmas, these investors don't give the gift of investment unless a business has real sparkle.
Series Cast
| | | | |
| --- | --- | --- | --- |
| | Peter Jones | as Peter Jones | |
| | Evan Davis | as Host | |
| | Deborah Meaden | as Deborah Meaden | |
| | Duncan Bannatyne | as Duncan Bannatyne | |
| | Theo Paphitis | as Theo Paphitis | |
| | James Caan | as James Caan | |
| | Sarah Willingham | as Sarah Willingham | |
| | Touker Suleyman | as Touker Suleyman | |
| | Nick Jenkins | as Nick Jenkins | |
| | Kelly Hoppen | as Kelly Hoppen | |
| | Piers Linney | as Piers Linney | |
| | Hilary Devey | as Hilary Devey | |
| | Richard Farleigh | as Richard Farleigh | |
| | Rachel Elnaugh | as Rachel Elnaugh | |
| | Doug Richard | as Doug Richard | |
| | Simon Woodroffe | as Simon Woodroffe | |
| | Sara Davies | as Sara Davies | |
Series Crew
| | Position | Name |
| --- | --- | --- |
| | Executive Producer | Ceri Aston |