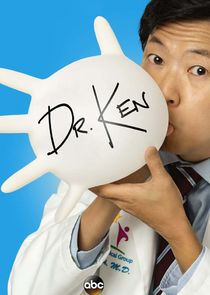 Doctor turned actor/comedian Ken Jeong plays Dr. Ken, a brilliant physician with no bedside manner. He is always trying to be a good doctor, as well as a good husband and dad to his two kids. However, these good intentions have a way of driving everyone crazy at both work and at home. Luckily, his therapist wife Allison is just the right partner to keep things sane.
Series Overview
Rating
imDb Rating: 5.7 (3,717 Votes)
Metascore: N/A
Plot
A frustrated doctor juggles his career, marriage, and family.
Details
Rated: TV-PG
Released: 02 Oct 2015
Runtime: 21 min
Genre: Comedy
Director: N/A
Writer: John Fox, Ken Jeong, Jared Stern
Actors: Ken Jeong, Suzy Nakamura, Tisha Campbell-Martin, Jonathan Slavin
Language: English
Country: USA
Awards: 1 win & 3 nominations.
Total Seasons: 2
Previous Episode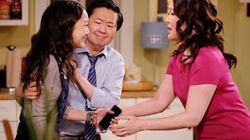 Ken's Big Audition
Episode 2x22; Mar 31, 2017
After an awkward audition with Alison Brie, Hollywood producer/writer Dan Harmon makes Ken's life-long dream come true by casting him in a new comedy series that takes place at a community college. Meanwhile, Pat is ready to declare his love for Damona, but an unexpected visit from his ex-wife, Tiffany, throws him off course; and Allison is less prepared for Molly to leave for Stanford than she's letting on.
Previous Episodes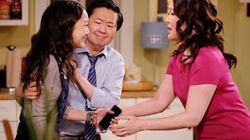 2x22: Ken's Big Audition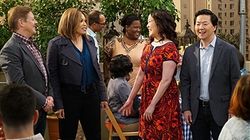 2x21: Clark's Big Surprise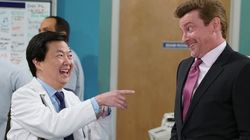 2x20: Ken And The Ceo


2x19: Ken's Professor


2x18: Allison Finds a Lump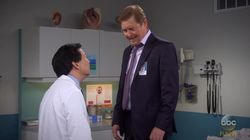 2x17: Pat's Rash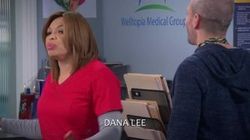 2x16: A Dr. Ken Valentine's Day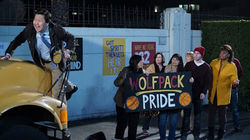 2x15: Ken and the Basketball Star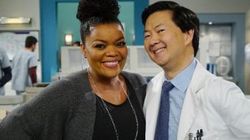 2x14: A Day in the Life

View All Episodes
Cast
Ken Jeong as Dr. Kendrick "Ken" Park
Albert Tsai as Dave Park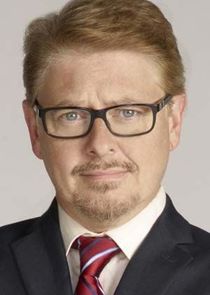 Dave Foley as Pat Hein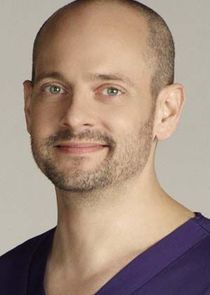 Jonathan Slavin as Clark Leslie Beavers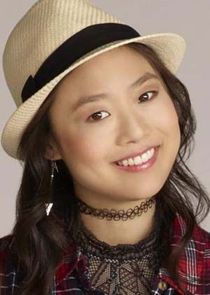 Krista Marie Yu as Molly Park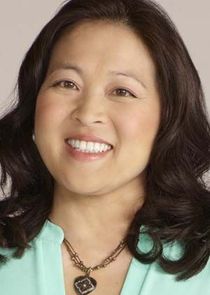 Suzy Nakamura as Dr. Allison Park
View Full Cast
Skip to:
Season 1
| Episode No. | No. Overall | Title | Airdate | Runtime | Summary |
| --- | --- | --- | --- | --- | --- |
| 1 | 1 | Pilot | 2015-10-02 | 30 | Ken is a cranky but lovable HMO doctor juggling medicine and parenting who realizes that even when he's right, his unorthodox approach is often wrong. Allison, his wife and a therapist, helps keep him in check while juggling responsibilities with their two kids -- Dave, their youngest, is always making things interesting with his quirky attitude, plus their teenage daughter, Molly, keeping them on their toes. Meanwhile at the clinic, Dr. Ken's staff includes his loyal, but oh-so-irritating staff, including a sharp tongued receptionist; a faithful nurse who is a confidante and partner-in-crime; a sweet, naive resident who's relentless optimism and quest for romance are a constant source of curiosity and irritation; and his nemesis, the hospital administrator, who never misses a chance to put the screws to Dr. Ken and his staff. |
| 2 | 2 | The Seminar | 2015-10-09 | 30 | When the office celebrates a promotion for Clark, Ken is oblivious since he lives in his own world.. it's the last straw for Clark dealing with Ken's selfish ways. Clark writes a fake complaint comment card about Ken, so he's forced to attend a training seminar for better bedside manners, which leaves Allison at home to have dinner with Ken's parents. |
| 3 | 3 | Ken Helps Pat | 2015-10-16 | 30 | Pat wants everyone to start working on Saturdays, so the workers in the office ask Ken to talk Pat out of it. When Ken visits Pat at home, he's shocked to find out he's living in a boat in the driveway. After Pat explains he's going through a divorce but still loves his wife, Ken thinks they've had a bonding moment. Meanwhile, Dave is given a new nickname at school and it brings up bad memories for Allison. |
| 4 | 4 | Kevin O'Connell | 2015-10-23 | 30 | Ken meets Allison's ex, who's now a very well-regarded doctor, but when Ken has the chance to speak at a banquet in his honor, he treats it more like a roast. Meanwhile, Molly can't decide what she wants to be when she grows up for a school assignment. |
| 5 | 5 | Halloween-Aversary | 2015-10-30 | 30 | Ken tries to make amends for botching his marriage proposal to Allison 20 years ago on Halloween. Meanwhile, Pat is accidentally drugged at the office by Damona and Julie, who decide to cash in on their boss's sudden generosity. |
| 6 | 6 | Ken Teaches Molly a Lesson | 2015-11-06 | 30 | Molly admits to taking a sip of beer at a party, but insists she hated it and didn't drink the rest. While Allison is happy Molly is being honest with them, Ken is afraid of losing his little girl and uses the opportunity to explain to her what alcohol does to the body.. in medical terms. His experiment goes awry when he accidentally gets blitzed and makes a fool of himself in front of her friends. |
| 7 | 7 | Dr. Wendi: Coming to LA! | 2015-11-13 | 30 | Ken's sister Wendi (guest star Margaret Cho), a successful doctor/TV host on a medical talk show, comes to visit the family and tension ensues.. Ken can't admit that he's jealous of his sister's newfound success. So when Wendi invites Ken to be a guest on her show, he makes a mockery of it. |
| 8 | 8 | Thanksgiving Culture Clash | 2015-11-20 | 30 | Molly rebels and gets a Japanese tattoo, which spirals Ken and Allison into having a cultural face-off when Allison claims she is more Japanese than Ken is Korean. At a holiday dinner, they push their traditional dishes on their guests, while Dave documents the Thanksgiving events for a school project. Also, Julie, fearful of being alone due to a recent heartbreak, invites the office over to her place - but Damona and Clark try finding a way to leave early so they can make it to their other Thanksgiving plans. |
| 9 | 9 | Ken Cries Foul | 2015-12-04 | 30 | Ken's love of basketball hasn't rubbed off on Dave, who would rather attend a city council meeting about California's drought than play in a game. Meanwhile, Allison is skeptical of letting Molly dress more provocatively; and Damona schemes to get more vacation days. |
| 10 | 10 | The Master Scheduler | 2015-12-11 | 30 | When Allison gushes about how excited she is to go to Hawaii for the holidays, Ken realizes that he forgot to ask for those days off. So Ken, not wanting to admit he messed up, turns to lying, begging and bribing the master scheduler for the office (with whom no one has ever met), hoping he can give him the time off. |
| 11 | 11 | Delayed in Honolulu | 2016-01-08 | 30 | The Park family are in the airport on their way home from Hawaii when their flight is delayed for several hours. Ken has an interaction with Dr. Oz that goes awry - and then needs to get the famous TV doctor to switch airplane seats with him. Meanwhile, Allison gets overly involved in Molly's love life and accidentally breaks up with her boyfriend via text message, and Dave finds himself in a high-stakes card game with some college students. Back at Welltopia, it's "Black Monday," the clinic's busiest day of the year, and in Ken's absence, Julie is the doctor in charge, and Clark and Damona have to help her learn that thoroughness doesn't have to take forever. |
| 12 | 12 | Ken's Physical | 2016-01-15 | 30 | Allison is upset to find out that Ken hasn't had a physical in years and urges him to do so. Ken asks Julie to sign that he's had a physical, but Julie insists on doing the real thing due to her professionalism. After the physical, Julie learns that Ken is suffering from moments of high stress - he blames Allison at first, but then they both realize it's due to their kids and their growing concerns. Meanwhile, Molly is having trouble holding down a job to earn money to go to skiing, but uses her entrepreneurial spirit to make the den's bathroom available to a nearby film crew - much to her parents' dismay. |
| 13 | 13 | D.K. and the Dishwasher | 2016-01-29 | 30 | After Ken's dad arrives for an impromptu stay, he starts taking on chores that Ken hasn't gotten around to doing -- like buying and installing a much needed new dishwasher, but then Ken purposefully breaks it. Meanwhile, Damona and Pat hook-up after a drunken night together. But instead of clinging to Damona the next day, Pat makes an announcement that takes Damona by complete surprise. |
| 14 | 14 | Dave's Valentine | 2016-02-05 | 30 | After Ken helps Dave in asking a girl he likes to go with him to the Valentine's Day dance, the plan quickly goes awry when Ken finds out that her dad (Joel McHale guest stars) is the well-known and rich malpractice lawyer whom he's had issues with in the past. Can these two "adults" put aside their dislike of each other for the good of their kids? Meanwhile, Julie changes her Valentine's Day party into a Presidents' Day party to cover up her rejection from Topher (Danny Pudi guest stars). So when Topher suddenly shows up, Damona and Clark provide their support. |
| 15 | 15 | The Wedding Sitter | 2016-02-19 | 30 | Ken and the office staff are invited to a colleagues wedding, but things don't go as smoothly as they'd all like. Allison shows her dislike for weddings, but it turns out she just really doesn't like Ken's dancing - he's selfish on the floor. Meanwhile back at home, Molly hires someone to babysit Dave, but Dave wants to sneak out so he hires a friend to impersonate him. |
| 16 | 16 | Meeting Molly's Boyfriend | 2016-02-26 | 30 | Molly has a boyfriend, but Allison realizes he's the son of one of her patients, and has quite a moral dilemma when she learns, via a therapy session, that he might have been unfaithful. Meanwhile, Pat changes his demeanor with the staff as his evaluation approaches. |
| 17 | 17 | Ken at the Concert | 2016-03-04 | 30 | Ken feels that Molly is pulling away as a teenager and tries to reconnect by taking her and her friends to a concert for Emblem3 (guest starring/performing in the episode). Though she is embarrassed by her dad's antics at the concert, Molly does appreciate the effort and finally warms up to her dad -- just a little. Meanwhile, Allison takes Dave to a birthday party, but after he cuts his foot, he wreaks havoc on the Welltopia team when he is forced to face a big fear - a needle for the tetanus shot. Also, Damona struggles with how to break things off with Pat. |
| 18 | 18 | Dicky Wexler's Last Show | 2016-03-11 | 30 | Ken tries to help a patient -- comic Dicky Wexler -- whose cancer has returned; Allison runs into a patient at another therapist's office. |
| 19 | 19 | Ken's An Expert Witness | 2016-03-18 | 30 | Ken's confidence as a medical expert witness is shattered when the plaintiff's lawyer shreds his credibility on the stand; Dave gets Allison's help to sew a designer dress for Molly. |
| 20 | 20 | Dave's Sex Talk | 2016-04-08 | 30 | When Ken avoids giving Dave "the talk," Julie inadvertently does it herself. But then Ken has to fix things when Allison finds out that he took credit for doing it. Meanwhile, Clark takes questionable advice from Pat. |
| 21 | 21 | Korean Men's Club | 2016-04-15 | 30 | Ken, at the insistence of Allison, reluctantly joins a civics-minded community group - but it may not be what it seems. |
| 22 | 22 | Ken Tries Stand Up | 2016-04-22 | 30 | A visit from Ken's college friend (guest star Jeff Ross as Doug), a touring stand-up comedian, ultimately spurs Ken to pursue his own lifelong dream of stand-up comedy. But when he does it, suddenly it's not as easy as he thought, nor does it go as he planned. |
Season 2
| Episode No. | No. Overall | Title | Airdate | Runtime | Summary |
| --- | --- | --- | --- | --- | --- |
| 1 | 23 | Allison's Career Move | 2016-09-23 | 30 | When a job opportunity opens up at Welltopia, Pat thinks Allison would be perfect for it, but Ken isn't so sure he wants to work so closely with his wife. Molly is stunned with her low SAT scores, and Dave has some ideas as to how to hide the results from their parents. Clark asks Damona's help in trying to find out what Clark's boyfriend, Connor, does for a living. Meanwhile, Ken's father, D.K., makes a surprise announcement. |
| 2 | 24 | Ken and Allison Share a Patient | 2016-09-30 | 30 | On Allison's first work day at Welltopia, she and Ken try to prove the other wrong when it comes to a patient's diagnosis. After Damona introduces her new boyfriend, Eric, to co-workers, Pat surprises everyone and announces he's also dating someone. Meanwhile, it's Dave's first day of middle school, and he's nervous he won't be able to make friends, so he turns to D.K. to help reinvent his image. |
| 3 | 25 | Ken's Banquet Snub | 2016-10-07 | 30 | When a neighbor girl (guest star Zooey Jeong, Ken Jeong's real-life daughter) stands outside the kitchen window staring at Albert, Molly and D.K. try to scare her off. Meanwhile, Ken is surprised when he learns that Pat, instead of him, is asked to emcee this year's annual Welltopia banquet; and Clark and Damona debate relationship styles as it relates to their individual partners. |
| 4 | 26 | Dr. Ken: Child of Divorce | 2016-10-14 | 30 | When Ken learns D.K. got divorced, it forces him to take a look at his own marriage. |
| 5 | 27 | D.K.'s Korean Ghost Story | 2016-10-21 | 30 | On Halloween, Allison is disappointed the holiday doesn't seem to scare Dave anymore, meaning her little boy is growing up, perhaps too fast. But that might change after D.K. tells a scary Korean gwishin (ghost) story. The Park family, as well as the gang at Welltopia, bring the story to life playing the various gwishins. |
| 6 | 28 | Ken Learns Korean | 2016-11-04 | 30 | When D.K.'s friends mock Ken for not being able to speak their native language, Dave encourages his dad to join him at his Korean language lessons. Meanwhile, Molly's SAT vocabulary prep turns into a fun competitive battle with Allison; and Clark is thrilled to be voted to lead the nurses' contract negotiations until he realizes he has to go head-to-head with Pat in the discussions. |
| 7 | 29 | Dave Goes on Shark Tank | 2016-11-11 | 30 | When Dave announces he's been invited to pitch his Hot Legs Duvet invention on "Shark Tank," Ken is excited. But then he gets nervous about throwing his son into the Tank when he realizes how tough the Sharks can be. Meanwhile, Molly heads to Welltopia to intern, and Pat is so impressed that he takes her under his wing. |
| 8 | 30 | Allison's Thanksgiving Meltdown | 2016-11-18 | 30 | Allison loses her cool on a road trip to her parents' house for Thanksgiving. |
| 9 | 31 | D.K.'s New Girlfriend | 2016-12-02 | 30 | When D.K. overhears Allison complain about him overstaying his welcome, he decides to move in with his girlfriend of three weeks. Meanwhile, Pat wants Dave to pretend he's his adopted son; and Allison is convinced Molly wants to talk about something when she suggests they do a spa day, but the tables turn when Molly is the one doling out the advice. |
| 10 | 32 | Ken's Apology | 2016-12-09 | 30 | Pat advises against Ken apologizing to a patient after missing a vital medical detail; D.K. stirs things up at Daves parent-teacher conference. |
| 11 | 33 | A Park Family Christmas | 2016-12-16 | 30 | Allison wants to show her fun side to her Welltopia coworkers and offers the Park home for the office holiday party, but Ken isn't onboard with the idea. Meanwhile, Clark truly wants to give his boyfriend, Connor, the perfect present, but Connor upstages him with the ultimate gift; for the library's Christmas party, D.K. dresses up as an unlikely Santa and Dave dons elf garb; and Molly tries to impress a Stanford University official. |
| 12 | 34 | Ken's New Intern | 2017-01-06 | 30 | When Ken's attractive new intern, Erin, shows up at Welltopia, Allison starts to feel a bit insecure when Erin's admiration for Ken veers into flirtatious territory. Meanwhile, Damona's boyfriend, Eric, wants her to confront her musical past when he learns she was the lead singer on the C & C Music Factory's 1990 dance jam, "Gonna Make You Sweat." Molly's first date with Jae leaves her wondering if he really likes her, so matchmaker D.K. goes on a secret mission to see what he can find out. |
| 13 | 35 | Jae Meets the Parks | 2017-01-13 | 30 | Ken spirals a bit out of control when he finds out Molly's new boyfriend, Jae, is leaving behind his pre-med studies to be an artist. At Welltopia, Pat asks Clark to monitor his weight loss program; and when Damona learns she isn't required to wear scrubs, her new look results in several awkward moments. |
| 14 | 36 | A Day in the Life | 2017-01-20 | 30 | A film crew follows Ken for a documentary about a typical day at Welltopia, but the everyday nuts and bolts of the job make him think being a doctor isn't all it's cracked up to be. |
| 15 | 37 | Ken and the Basketball Star | 2017-01-27 | 30 | When the star of Molly's high school basketball team injures his ankle, Ken's routine exam and unexpected diagnosis shocks everyone since it might keep the young man from playing in the big game. Meanwhile, Clark and Connor take another major step in their relationship before getting married, and Pat lets Allison in on the secret espresso coffeemaker he keeps in his office. |
| 16 | 38 | A Dr. Ken Valentine's Day | 2017-02-03 | 30 | Ken lets Allison, who is second-guessing her decision to have a low-key Valentine's Day, think that a love poem Dave wrote for his sweetheart, Emily, is meant for her. Meanwhile, Molly and Jae consider Valentine's Day a corporate concoction; Clark plans a romantic scavenger hunt to lead Connor to his present; and complications arise when Damona and Eric have dinner at a restaurant that she and Pat once frequented when they were dating. |
| 17 | 39 | Pat's Rash | 2017-02-17 | 30 | Pat refuses to accept Ken's diagnosis that his stressful relationship with girlfriend Megan is causing his mysterious rash. Meanwhile, Dave wonders how he can break up with Emily without hurting her feelings, and Clark invites Allison to a new meditation studio. |
| 18 | 40 | Allison Finds a Lump | 2017-02-24 | 29 | During a self-exam, Allison finds a suspicious lump in her breast, causing Ken and the HMO gang to rally around her for support while she anxiously waits for the doctor's diagnosis. Meanwhile, Dave has questions for how he will portray the character he's playing in the school play, and Pat and Damona share an unexpected moment. |
| 19 | 41 | Ken's Professor | 2017-03-10 | 29 | When Ken's tough as nails medical school professor Dr. Erwin makes an appointment to check out an ailment, he continues to torment Ken just like he did during his residency. Meanwhile, Damona must "adult up" and break things off with Eric, and Allison's new assistant turns out to be quite the chatterbox. |
| 20 | 42 | Ken And The Ceo | 2017-03-17 | 30 | Since Ken shares a "bromance" with the charming but cocky New Zealander CEO of Welltopia, Charles Evans, Pat asks Ken to put in a good word for him for a promotion. But things get awkward when Ken learns that Charles actually wants to fire Pat. Meanwhile, Clark suspects Damona and Pat are dating again; and D.K. tells Molly that, according to a Korean superstition, if she cooks chicken wings for her boyfriend, Jae, he will fly away from her. |
| 21 | 43 | Clark's Big Surprise | 2017-03-24 | 30 | When Ken accidentally finds out that Clark and Connor are planning their surprise wedding, he has to find a way to get everyone to come. But Damona finds out and to get Allison there, she tells her that Ken is going to surprise her by renewing their wedding vows. Guest performances from the Grammy Award-winning band, Train, featuring lead singer Pat Monahan and guitarist Jerry Becker. |
| 22 | 44 | Ken's Big Audition | 2017-03-31 | 30 | After an awkward audition with Alison Brie, Hollywood producer/writer Dan Harmon makes Ken's life-long dream come true by casting him in a new comedy series that takes place at a community college. Meanwhile, Pat is ready to declare his love for Damona, but an unexpected visit from his ex-wife, Tiffany, throws him off course; and Allison is less prepared for Molly to leave for Stanford than she's letting on. |
Series Cast
| | | | |
| --- | --- | --- | --- |
| | Ken Jeong | as Dr. Kendrick "Ken" Park | |
| | Albert Tsai | as Dave Park | |
| | Dave Foley | as Pat Hein | |
| | Jonathan Slavin | as Clark Leslie Beavers | |
| | Krista Marie Yu | as Molly Park | |
| | Suzy Nakamura | as Dr. Allison Park | |
| | Tisha Campbell-Martin | as Damona Watkins | |
| | Dana Lee | as D.K. Park | |
| | Kate Simses | as Dr. Julie Dobbs | |
Series Crew
| | Position | Name |
| --- | --- | --- |
| | Creator | Jared Stern |
| | Creator | Mike O'Connell |
| | Co-Executive Producer | Ken Jeong |
| | Creator | Ken Jeong |
Related News
TVMaze