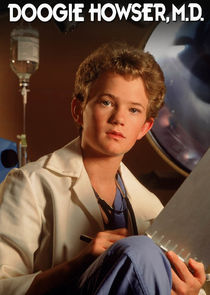 Steven Bochco and David E. Kelley created this comedy about a 16-year-old wunderkind physician who graduated from medical school at age 14 and began his residency at an L.A. hospital. Making sure Doogie's head didn't get too big for his stethoscope were his father, also a doctor, and his friend Vinnie, who kept him apprised of all things adolescent.
Series Overview
Rating
imDb Rating: 6.5 (7,573 Votes)
Metascore: N/A
Plot
A teenage genius deals with the usual problems of growing up, on top of being a licensed physician in a difficult residency program.
Details
Rated: Not Rated
Released: 19 Sep 1989
Runtime: 30 min
Genre: Comedy, Drama, Family
Director: N/A
Writer: Steven Bochco, David E. Kelley
Actors: Neil Patrick Harris, Max Casella, Belinda Montgomery, Lawrence Pressman
Language: English
Country: USA
Awards: Nominated for 1 Golden Globe. Another 8 wins & 7 nominations.
Total Seasons: 4
Previous Episode
What Makes Doogie Run
Episode 4x22; Mar 24, 1993
Previous Episodes 4x22: What Makes Doogie Run 4x21: Eleven Angry People ... and Vinnie 4x20: Dorky Housecall, M.D. 4x19: Love Makes the World go 'Round ... or is It Money? 4x18: You've Come a Long Way, Baby-Sitter 4x17: Love Means Constantly Having to Say You're Sorry 4x16: The Adventures of Sherlock Howser 4x15: It's a Tough Job ...But Why Does My Father Have to 4x14: Spell It "M-A-N"

View All Episodes
Cast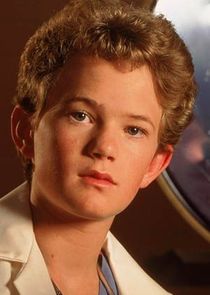 Neil Patrick Harris as Douglas "Doogie" Howser
Max Casella as Vinnie Delpino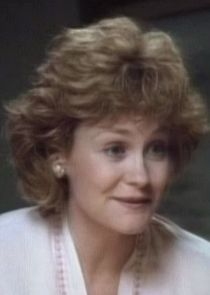 Belinda Montgomery as Katherine O'Brien Howser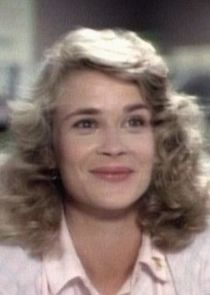 Kathryn Layng as Nurse Mary Margaret "Curly" Spaulding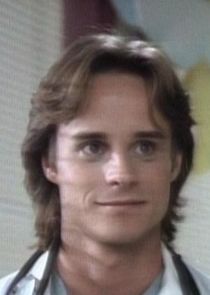 Mitchell Anderson as Dr. Jack McGuire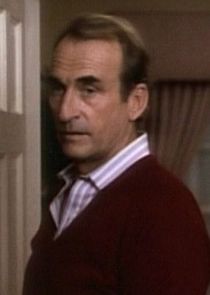 James Sikking as Dr. David Howser
View Full Cast
Skip to:
Season 1
| Episode No. | No. Overall | Title | Airdate | Runtime | Summary |
| --- | --- | --- | --- | --- | --- |
| 1 | 1 | Pilot | 1989-09-19 | 30 | |
| 2 | 2 | The Ice Queen Cometh | 1989-09-20 | 30 | |
| 3 | 3 | A Stitch Called Wanda | 1989-09-27 | 30 | |
| 4 | 4 | Frisky Business | 1989-10-04 | 30 | |
| 5 | 5 | The Short Goodbye | 1989-10-11 | 30 | |
| 6 | 6 | Simply Irresistible | 1989-10-18 | 30 | |
| 7 | 7 | Vinnie Video Vici | 1989-10-25 | 30 | |
| 8 | 8 | Blood and Remembrance | 1989-11-01 | 30 | |
| 9 | 9 | She Ain't Heavy, She's My Cousin | 1989-11-08 | 30 | Doogie fixes Vinnie up with Wanda's cousin who is much larger than everyone expected. At the hospital, Doogie comes across a patient who is obsessed with her appearance. |
| 10 | 10 | My Old Man and the Sea | 1989-11-15 | 30 | |
| 11 | 11 | Tonight's the Night | 1989-11-22 | 30 | |
| 12 | 12 | Every Dog Has His Doogie | 1989-11-29 | 30 | |
| 13 | 13 | Doogie the Red-Nosed Reindeer | 1989-12-13 | 30 | |
| 14 | 14 | Greed Is Good | 1990-01-03 | 30 | |
| 15 | 15 | Attack of the Green-Eyed Monster | 1990-01-10 | 30 | |
| 16 | 16 | It Ain't Over Till Mrs. Howser Sings | 1990-01-17 | 30 | |
| 17 | 17 | Tough Guys Don't Teach | 1990-01-31 | 30 | |
| 18 | 18 | I Never Sold Shower Heads for My Father | 1990-02-07 | 30 | |
| 19 | 19 | Doogie's Awesome, Excellent Adventure | 1990-02-14 | 30 | |
| 20 | 20 | Use a Slurpy, Go to Jail | 1990-02-28 | 30 | |
| 21 | 21 | Whose Mid-Life Crisis Is It Anyway | 1990-03-14 | 30 | |
| 22 | 22 | Vinnie's Blind Date | 1990-03-25 | 30 | |
| 23 | 23 | And the Winner Is... | 1990-03-28 | 30 | |
| 24 | 24 | Breaking Up Is Hard to Doogie | 1990-04-04 | 30 | |
| 25 | 25 | The Grass Ain't Always Greener | 1990-04-25 | 30 | |
| 26 | 26 | Frankly, My Dear, I Don't Give a Gland | 1990-05-02 | 30 | |
Season 2
| Episode No. | No. Overall | Title | Airdate | Runtime | Summary |
| --- | --- | --- | --- | --- | --- |
| 1 | 27 | Doogenstein | 1990-09-12 | 30 | |
| 2 | 28 | Guess Who's Coming to Doogie's | 1990-09-19 | 30 | |
| 3 | 29 | Ask Dr. Doogie | 1990-09-26 | 30 | |
| 4 | 30 | C'est la Vinnie | 1990-10-03 | 30 | |
| 5 | 31 | Car Wars | 1990-10-10 | 30 | |
| 6 | 32 | Doogie Sings the Blues | 1990-10-17 | 30 | |
| 7 | 33 | Academia Nuts | 1990-10-24 | 30 | |
| 8 | 34 | Revenge of the Teenage Dead | 1990-10-31 | 30 | |
| 9 | 35 | Nautilus for Naught | 1990-11-07 | 30 | |
| 10 | 36 | Don't Let the Turkeys Get You Down | 1990-11-14 | 30 | |
| 11 | 37 | Oh Very Young | 1990-11-28 | 30 | |
| 12 | 38 | TV or Not TV | 1990-12-05 | 30 | |
| 13 | 39 | A Woman Too Far | 1990-12-12 | 30 | |
| 14 | 40 | Presumed Guilty | 1991-01-02 | 30 | |
| 15 | 41 | To Live and Die in Brentwood | 1991-01-09 | 30 | |
| 16 | 42 | Air Doogie | 1991-01-23 | 30 | |
| 17 | 43 | A Life in Progress | 1991-01-30 | 30 | |
| 18 | 44 | My Two Dads | 1991-02-06 | 30 | |
| 19 | 45 | Nobody Expects the Spanish Inquisition | 1991-02-13 | 30 | |
| 20 | 46 | Fatal Distraction | 1991-02-20 | 30 | |
| 21 | 47 | The Doctor, the Wife, Her Son and the Job | 1991-03-13 | 30 | |
| 22 | 48 | Planet of the Dateless | 1991-03-20 | 30 | |
| 23 | 49 | Doogie's Wager | 1991-04-03 | 30 | |
| 24 | 50 | A Kiss Ain't Just a Kiss | 1991-04-24 | 30 | |
| 25 | 51 | Dances with Wanda | 1991-05-01 | 30 | |
Season 3
| Episode No. | No. Overall | Title | Airdate | Runtime | Summary |
| --- | --- | --- | --- | --- | --- |
| 1 | 52 | The Summer of '91 | 1991-09-25 | 30 | |
| 2 | 53 | Doogie Has Left the Building (1) | 1991-10-02 | 30 | |
| 3 | 54 | Doogie Has Left the Building (2) | 1991-10-09 | 30 | |
| 4 | 55 | It's a Damn Shaman | 1991-10-16 | 30 | |
| 5 | 56 | The Cheese Stands Alone | 1991-10-23 | 30 | |
| 6 | 57 | Lonesome Doog | 1991-10-30 | 30 | |
| 7 | 58 | When Doogie Comes Marching Home | 1991-11-13 | 30 | |
| 8 | 59 | Doogstruck | 1991-11-20 | 30 | |
| 9 | 60 | Room and Broad | 1991-11-27 | 30 | |
| 10 | 61 | Doogiesomething | 1991-12-04 | 30 | |
| 11 | 62 | Truth and Consequences | 1991-12-11 | 30 | |
| 12 | 63 | It's a Wonderful Laugh | 1991-12-18 | 30 | |
| 13 | 64 | Dangerous Reunions | 1992-01-08 | 30 | |
| 14 | 65 | Mummy Dearest | 1992-01-22 | 30 | |
| 15 | 66 | Double Doogie with Cheese | 1992-02-05 | 30 | |
| 16 | 67 | The Show Musn't Go On | 1992-02-12 | 30 | |
| 17 | 68 | If This Is Adulthood, I'd Rather Be in Philadelphia | 1992-02-19 | 30 | |
| 18 | 69 | What You See Ain't Necessarily What You Get | 1992-03-11 | 30 | |
| 19 | 70 | My Father, My Self | 1992-03-19 | 30 | |
| 20 | 71 | Educating Janine | 1992-04-01 | 30 | |
| 21 | 72 | Sons of the Desert | 1992-04-22 | 30 | |
| 22 | 73 | That's What Friends Are For | 1992-04-29 | 30 | |
| 23 | 74 | Thanks for the Memories | 1992-05-06 | 30 | |
| 24 | 75 | Club Medicine | 1992-05-13 | 30 | |
Season 4
| Episode No. | No. Overall | Title | Airdate | Runtime | Summary |
| --- | --- | --- | --- | --- | --- |
| 1 | 76 | There's a Riot Going On | 1992-09-23 | 30 | |
| 2 | 77 | Look Ma, No Pants | 1992-09-30 | 30 | |
| 3 | 78 | Doogie Got a Gun | 1992-10-07 | 30 | |
| 4 | 79 | Doogie Doesn't Live Here Anymore | 1992-10-14 | 30 | |
| 5 | 80 | The Patient in Spite of Himself | 1992-10-21 | 30 | |
| 6 | 81 | To Err is Human, to Give up Isn't a Bad Idea | 1992-10-28 | 30 | |
| 7 | 82 | Doogie, Can You Hear Me? | 1992-11-11 | 30 | |
| 8 | 83 | Nothing Compares 2 U | 1992-11-11 | 30 | |
| 9 | 84 | Do the Right Thing ... If You Can Figure out What I | 1992-11-18 | 30 | |
| 10 | 85 | The Big Sleep ... Not! | 1992-11-25 | 30 | |
| 11 | 86 | Will the Real Dr. Howser Please Stand Up | 1992-12-09 | 30 | |
| 12 | 87 | The Mother of All Fishing Trips | 1992-12-16 | 30 | |
| 13 | 88 | Roommate with a View | 1992-12-30 | 30 | |
| 14 | 89 | Spell It "M-A-N" | 1993-01-06 | 30 | |
| 15 | 90 | It's a Tough Job ...But Why Does My Father Have to | 1993-01-13 | 30 | |
| 16 | 91 | The Adventures of Sherlock Howser | 1993-01-20 | 30 | |
| 17 | 92 | Love Means Constantly Having to Say You're Sorry | 1993-01-27 | 30 | |
| 18 | 93 | You've Come a Long Way, Baby-Sitter | 1993-02-03 | 30 | |
| 19 | 94 | Love Makes the World go 'Round ... or is It Money? | 1993-02-24 | 30 | |
| 20 | 95 | Dorky Housecall, M.D. | 1993-03-10 | 30 | |
| 21 | 96 | Eleven Angry People ... and Vinnie | 1993-03-17 | 30 | |
| 22 | 97 | What Makes Doogie Run | 1993-03-24 | 30 | |
Series Cast
| | | | |
| --- | --- | --- | --- |
| | Neil Patrick Harris | as Douglas "Doogie" Howser | |
| | Max Casella | as Vinnie Delpino | |
| | Belinda Montgomery | as Katherine O'Brien Howser | |
| | Kathryn Layng | as Nurse Mary Margaret "Curly" Spaulding | |
| | Mitchell Anderson | as Dr. Jack McGuire | |
| | James Sikking | as Dr. David Howser | |
| | Lawrence Pressman | as Dr. Benjamin Canfield | |
| | Lisa Dean Ryan | as Wanda Plenn | |
| | Lucy Boryer | as Janine Stewart | |
| | Markus Redmond | as Raymond Alexander | |
Series Crew
| | Position | Name |
| --- | --- | --- |
| | Co-Executive Producer | Stephen Cragg |
| | Supervising Producer | Stephen Cragg |
| | Associate Producer | Arturs Rusis |
| | Creator | David E. Kelley |
| | Creator | Steven Bochco |
| | Co-Producer | Elaine Aronson |
| | Executive Producer | Vic Rauseo |
| | Executive Producer | Linda Morris |
| | Supervising Producer | Scott Goldstein |
Related News
TVMaze