After a naive Midwestern girl's big city dreams are dashed during her first week in New York, she finds herself living with her worst nightmare, in a hilarious, contemporary comedy about a female odd couple who are surrounded by an outrageous cast of characters.
Series Overview
Rating
imDb Rating: 7.3 (32,582 Votes)
Metascore: N/A
Plot
Chloe is a New York party girl with the morals of a pirate. She causes trouble for her naive small town roommate, June, and Chloe's best friend, James Van Der Beek.
Details
Rated: TV-14
Released: 11 Apr 2012
Runtime: 22 min
Genre: Comedy
Director: N/A
Writer: Nahnatchka Khan
Actors: Krysten Ritter, Dreama Walker, Michael Blaiklock, Eric André
Language: English
Country: USA
Awards: 2 wins & 11 nominations.
Total Seasons: 2
Previous Episode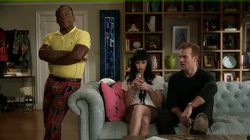 Original Bitch...
Episode 2x19; Sep 06, 2014
Chloe seeks revenge on a former roommate; James learns that his dad isn't his real father.
Previous Episodes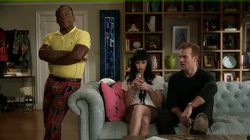 2x19: Original Bitch...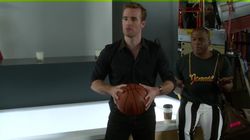 2x18: Ocupado...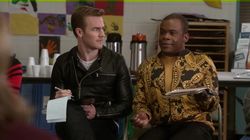 2x17: Using People...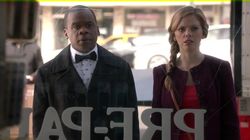 2x16: The Seven Year Bitch...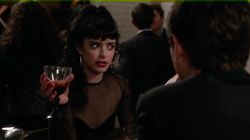 2x15: The D...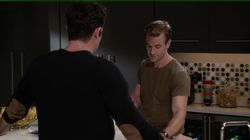 2x14: Teddy Trouble...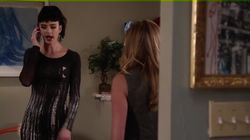 2x13: Monday June...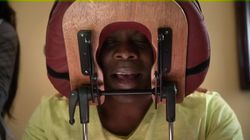 2x12: The Leak...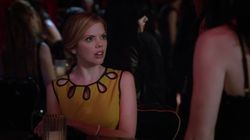 2x11: Dating Games...

View All Episodes
Cast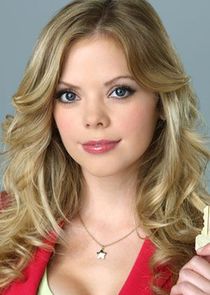 Dreama Walker as June Colburn
Krysten Ritter as Chloe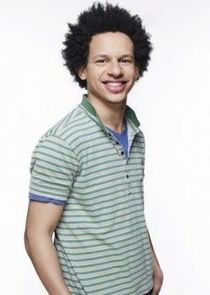 Eric André as Mark Reynolds
Ray Ford as Luther Wilson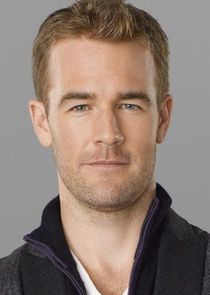 James Van Der Beek as James Van Der Beek
Michael Blaiklock as Eli Webber
View Full Cast
Skip to:
Season 1
Episode No.
No. Overall
Title
Airdate
Runtime
Summary
1
1
Pilot
2012-04-11
30

June moves to Manhattan for a dream job and the perfect company apartment, only to have them disappear in a puff of reality, thanks to a CEO from the Bernie Madoff school of embezzlement. Deep in debt and out on the streets, June scrambles to land a job and a place to live. It seems that her luck has turned when she gets hired at a coffee shop and finds Chloe a charming, vivacious roommate - but with the morals of a pirate. Chloe soon swindles June out of all her savings, but she and her snarky friend, James Van Der Beek come to learn that, just because June's naive, she isn't stupid. June ingeniously turns the tables on Chloe, who is so shocked about being scammed herself that she decides to pull June into her colorful band of friends. Sure, it's all dysfunctional, bizarre and overwhelming, but so is New York City. And with the help of Chloe and the other oddballs around her, June might just learn the survival secrets she needs to make it there.

2
2
Daddy's Girl...
2012-04-18
30

Dating is awkward enough, but when you add Chloe into the mix, it grows tenfold, which June learns the hard way when she begrudgingly allows Chloe to set her up. Meanwhile, James decides to teach an acting class but can't seem to escape his Dawson persona.

3
3
Parent Trap...
2012-04-25
30

Type-A June is operating at her highest potential when she lands a demanding internship, juggles two jobs and adds on more responsibilities. But she meets her match when she's tasked with cleaning up one of Chloe's incredibly irresponsible, half-baked ideas. Meanwhile, James is psyched to have landed a classic body-swap movie, co-starring the talented Kiernan Shipka, and dives head first into the research.

4
4
The Wedding...
2012-05-02
30

June is devastated when she receives a wedding invitation addressed to her and her ex-fiancé, so in an attempt make her feel better, Chloe gives June a crash course in confidence and fierceness -- but does too good a job.

5
5
Making Rent...
2012-05-09
30

June struggles to make ends meet and comes up with a creative way to make some extra cash for this month's rent. She decides to mass produce and sell her homemade jam, but when Chloe gets in on the action, she takes it to a whole new level. Meanwhile, James launches his own line of super skinny jeans called none other than 'Beek Jeans,' of course.

6
6
It's Just Sex...
2012-05-16
30

Chloe takes it upon herself to teach June to be sexually empowered and to dabble in some casual encounters. However Chloe's own sex life catches up to her, and to James, when their old sex tape leaks out to the public and James freaks out on how this will affect his likeability.

.

7
7
Shitagi Nashi...
2012-05-23
30

Finally feeling like one of the popular kids, June is desperate to keep pace with Chloe and her partying ways. It's not an easy task, especially when Chloe's 'it girl' lifestyle is so legendary that there's even a whole Japanese comic book series based on it! Meanwhile, James loses it when he discovers that Dean Cain's "Dancing with the Stars" dressing room is bigger than his.
Season 2
| Episode No. | No. Overall | Title | Airdate | Runtime | Summary |
| --- | --- | --- | --- | --- | --- |
| 1 | 8 | A Reunion... | 2012-10-23 | 30 | James goes against Chloe's advice, succumbing to June's urging and attempting the unimaginable - dare we dream? -- a Dawson's Creek reunion! Along the way, he makes some shocking discoveries, veers slightly off course and encounters some stars of television past. |
| 2 | 9 | Love and Monsters... | 2012-10-30 | 30 | Halloween is June's favorite holiday, and even more so this year now that she is single! However when she discovers that Chloe plays elaborate Halloween "tricks" every year, June becomes consumed with stopping her before Chloe really hurts someone she might actually care about. Meanwhile due to a deep-rooted childhood fear of Halloween, James throws his annual Halloween "Positivity" Party. |
| 3 | 10 | Sexy People... | 2012-11-13 | 30 | June is obsessed with PEOPLE magazine's annual Sexiest Man Alive issue, though Chloe tells her she shouldn't be such a sheep by letting others tell her what's hot and sexy. To prove her point, and in true Chloe fashion, she swoops into the PEOPLE magazine offices in an attempt to put James on the cover this year. James is thrilled by the prospect, and now June suddenly finds him irresistibly attractive. |
| 4 | 11 | It's a Miracle... | 2012-11-20 | 30 | Chloe and June have different feelings about Thanksgiving - Chloe hates it, June loves it. Sadly, June can't afford to fly home this year, so Chloe persuades June to come with her to her parents' house for the holiday -- but under the most strange and awkward conditions. Meanwhile, James volunteers at an exclusive celebrity soup kitchen in order to get a photo opp, and is unpleasantly surprised when he and Luther get roped into actually working. |
| 5 | 12 | Whatever It Takes... | 2012-12-04 | 30 | Chloe teaches June to "network," i.e., to go drinking in the financial district, but when Chloe lands herself a hot young broker whose father is a Wall Street mogul, she also lands June a dream job offer! But there are strings attached, and June must make a tough decision. Meanwhile, James' worst nightmare is realized when he's paired with the worst pro-dancer on "Dancing with the Stars". |
| 6 | 13 | Bar Lies... | 2012-12-11 | 30 | The premiere day of "Dancing with the Stars" has finally arrived and James is in LA in prime dancing form, while Chloe is back home taking some liberties with James' empty penthouse with one of her infamous scams. June tries to step in and teach Chloe the importance of honesty... that is, until her own belief system is shaken. And when James finally step into the spotlight, mouths will drop. |
| 7 | 14 | A Weekend in the Hamptons... | 2012-12-18 | 30 | Everyone is in a bit of a funk -- June is obsessively awaiting news on a potential job and James is down on his luck -- so Chloe drags everyone along on a weekend getaway to the Hamptons. It's Chloe's mission to have the ultimate rager, crash the party of the year and hook up with the illusive host. However the road to debauchery keeps taking the wrong turn down paths of reflection. |
| 8 | 15 | Paris... | 2013-01-06 | 30 | June is nervous and excited about starting at Harken Financial. Things go surprisingly well, and she even meets an incredibly nice co-worker, Fox Paris. Chloe warns June, though, that she shouldn't be so trusting and that Fox is probably just keeping her enemies close. Meanwhile, Mark looks to James for help in expressing his newfound feelings for June. |
| 9 | 16 | The Scarlet Neighbor... | 2013-01-08 | 30 | June and Chloe attend their first tenants' meeting after a new family moves in the building, but they make a scandalous scene and June quickly realizes that she needs to clean up Chloe's act so that they're not branded the floozies of the building. However things backfire when Chloe decides to set her sights on Mark, which is then further complicated by James' attempt to sabotage June's virtuous efforts. |
| 10 | 17 | Mean Girls... | 2013-01-13 | 30 | June is making a real effort with Chloe to become BFFs, but Chloe is very wary because girls can be catty and manipulative, so instead June befriends a group of girls at her Pilates class who are the epitome of what Chloe detests. Meanwhile, James decides it's time to beef up his public image again and signs up to mentor an at-risk kid, but when they meet, neither of them knows what to do with the other. |
| 11 | 18 | Dating Games... | 2013-01-15 | 30 | June and Mark are obsessed with a reality dating show, and Chloe convinces June to go out there and actually get in the game herself. But when Chloe and June end up asking the same guy out, they get sucked into their very own pseudo dating show, with James orchestrating various dating challenges as they compete to win this guy's affection. |
| 12 | 19 | The Leak... | 2014-07-19 | 30 | Embarrassing photos of James appear on the Internet just as he gets into serious training for "Dancing With the Stars," and the chief suspect is jealous Chloe. |
| 13 | 20 | Monday June... | 2014-07-26 | 30 | June is drugged by Chloe and when she comes to she can't remember anything that happened the previous day. Meanwhile, James thinks that he may have impregnated June's friend on her wedding day. |
| 14 | 21 | Teddy Trouble... | 2014-08-02 | 30 | Chloe prepares for battle at a warehouse sale; James is disappointed when his Beek-brand jeans don't sell as well as expected. |
| 15 | 22 | The D... | 2014-08-09 | 30 | June goes on a blind date; Luther helps James prepare for an audition with Woody Allen. |
| 16 | 23 | The Seven Year Bitch... | 2014-08-16 | 30 | Chloe and James take time off from their seven-year friendship. |
| 17 | 24 | Using People... | 2014-08-23 | 30 | June discovers that her feelings for Mark may be stronger than she realized; James steals other people's woeful stories to add depth to his character. |
| 18 | 25 | Ocupado... | 2014-08-30 | 30 | Chloe learns that she's second on Benjamin's sex-partner list; James works on a commercial and competes with the director for the crew's affections. |
| 19 | 26 | Original Bitch... | 2014-09-06 | 30 | Chloe seeks revenge on a former roommate; James learns that his dad isn't his real father. |
Series Cast
| | | | |
| --- | --- | --- | --- |
| | Dreama Walker | as June Colburn | |
| | Krysten Ritter | as Chloe | |
| | Eric André | as Mark Reynolds | |
| | Ray Ford | as Luther Wilson | |
| | James Van Der Beek | as James Van Der Beek | |
| | Michael Blaiklock | as Eli Webber | |
| | Liza Lapira | as Robin | |
Series Crew
| | Position | Name |
| --- | --- | --- |
| | Co-Executive Producer | Laura McCreary |
| | Supervising Producer | Laura McCreary |
| | Associate Producer | Marshall Boone |
| | Co-Producer | Marshall Boone |
| | Executive Producer | Jason Winer |
| | Executive Producer | David Hemingson |
| | Co-Executive Producer | Sally Bradford |
| | Executive Producer | Jeff Morton |
| | Re-Recording Mixer | Tamara Johnson |
| | Co-Executive Producer | Corey Nickerson |
| | Supervising Producer | Corey Nickerson |
| | Creator | Nahnatchka Khan |
| | Executive Producer | Nahnatchka Khan |
| | Co-Executive Producer | Erik Durbin |
| | Co-Executive Producer | David E. Windsor |
| | Co-Executive Producer | Casey Johnson |
| | Co-Producer | Sally Young |
| | Co-Producer | Justin McEwen |
| | Consulting Producer | Tina Kil |
| | Re-Recording Mixer | Dean Okrand |
Related News
TVMaze