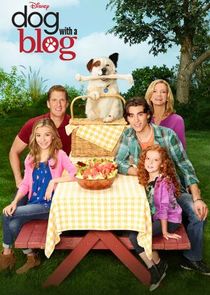 Dog with a Blog is a sitcom that is told from the pup's perspective. The show is about a newly blended family led by parents Bennett and Ellen, whose kids--Tyler, Avery and Chloe--are trying to adjust to life as stepsiblings. Tyler and Avery are typical teenagers and are slowly learning to communicate with each other. When they discover a secret about the family's recently adopted pet dog, Stan, they decide to keep it a secret -- even from their parents. What is Stan's secret? He talks and blogs. Complicating their attempt to keep the secret is younger sister Chloe, who thinks it's normal to have a talking pooch after she overhears him. But thankfully the parents just chalk it up to Chloe's overactive imagination. As for Stan, he has a knack for getting himself, Tyler and Avery into sticky situations, which helps teach the kids how important family is and how much they need to work together to keep Stan's secret safe.
Series Overview
Rating
imDb Rating: 4.8 (5,084 Votes)
Metascore: N/A
Plot
A family adopts a dog named Stan in the hope that two feuding step-siblings will bond over the pet. It works when the siblings soon find out that the dog can talk and write.
Details
Rated: TV-G
Released: 12 Oct 2012
Runtime: 22 min
Genre: Comedy, Drama, Family, Fantasy
Director: N/A
Writer: Michael B. Kaplan, Philip Stark
Actors: Genevieve Hannelius, Blake Michael, Francesca Capaldi, Stephen Full
Language: English
Country: USA
Awards: Nominated for 4 Primetime Emmys. Another 2 wins & 5 nominations.
Total Seasons: 3
Previous Episode
Stan's Secret is Out
Episode 3x24; Sep 25, 2015
The entire James-Jennings family is scooped up by the U.S. Space Command's Alien Division after the parents find out that Stan can talk.
Previous Episodes 3x24: Stan's Secret is Out 3x23: Avery Starts Driving 3x22: Cat with a Blog 3x21: Stan Rescues His Princess 3x20: Murder of the Ornamental Dress 3x19: Guess Who's Dating Karl 3x18: The Puppies Talk 3x17: You're Not My Sister Anymore 3x16: Stan Has Puppies (2)

View All Episodes
Cast
G. Hannelius as Avery Jennings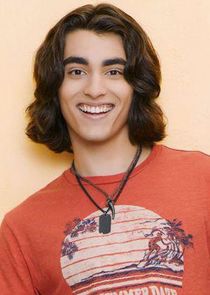 Blake Michael as Tyler James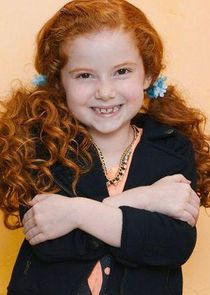 Francesca Capaldi as Chloe James
Stephen Full as voice of Stan the Dog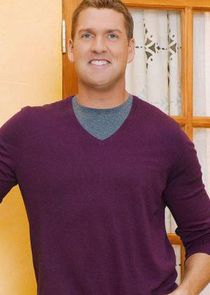 Regan Burns as Bennett James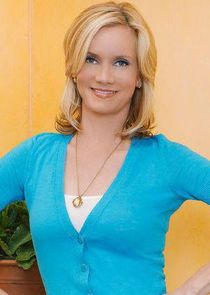 Beth Littleford as Ellen Jennings
View Full Cast
Skip to:
Season 1
| Episode No. | No. Overall | Title | Airdate | Runtime | Summary |
| --- | --- | --- | --- | --- | --- |
| 1 | 1 | Stan of the House | 2012-10-12 | 50 | Bennett adopts a shelter dog in hopes that it will inspire Tyler and Avery to get along and bond over taking care of him. That happens - to some extent - when the kids discover that their seemingly ordinary dog can talk. From that moment on, Tyler and Avery agree on one thing: Stan's ability to speak must be kept a secret from everyone, even their parents. |
| 2 | 2 | The Fast and the Furriest | 2012-11-04 | 30 | Tyler gets his learners permit and after he tells Stan how freeing it feels, Stan takes the car out for a spin and wrecks it. In an effort to protect Stan, the kids grapple with who will take responsibility for the mishap. |
| 3 | 3 | Dog with a Hog | 2012-11-11 | 30 | Avery volunteers Stan to be the school mascot in order to get in good with the cheerleaders but when Stan gets kidnapped by the rival team, Avery kidnaps their mascot in hopes that it will bring Stan back. |
| 4 | 4 | Wingstan | 2012-11-18 | 30 | After Tyler invites new neighbor, Nikki, to walk their dogs together, he enlists Stan to be his wingman but little does he know Stan isn't too keen on Nikki's dog. Meanwhile, Chloe asks Bennett to speak at her school and Ellen has to step in at the last minute to save the day. |
| 5 | 5 | World of Woofcraft | 2012-11-25 | 30 | Stan loves his new computer game and when a players gathering gets scheduled in town, he asks Avery to pretend to be him so they can go and meet his gaming companions. Meanwhile, Ellen and Bennett refuse to let Chloe get her ears pierced so she convinces Tyler to take her. |
| 6 | 6 | Bark! the Herald Angels Sing | 2012-12-02 | 30 | It's the family's first Christmas together and Avery is prepping Tyler, Chloe and Stan for what will likely be their worst Christmas gifts ever - from their new stepmother Ellen, who gives terrible gifts. Meanwhile, Bennett and Ellen try to decide whose Christmas traditions to follow. |
| 7 | 7 | The Parrot Trap | 2013-01-13 | 30 | Realizing everyone in the family but her has bonded with Stan, Ellen brings home an annoying parrot to be her new pet. Meanwhile, Tyler tries to learn more about a pretty girl from school who's one of Bennett' new patients. |
| 8 | 8 | The Bone Identity | 2013-01-27 | 30 | CeCe gets an embarrassing job as a dancing zit at the mall, but is determined to keep the gig to prove to Rocky and Logan that she doesn't always quit what she starts. Also, the girls get breaking news about the fate of Shake It Up Chicago that threatens to change everything. |
| 9 | 9 | Stan Stops Talking | 2013-02-17 | 30 | Stan refuses to talk, leaving the kids puzzled trying to figure out why. |
| 10 | 10 | Dog Loses Girl | 2013-02-24 | 30 | Bennett and Ellen go out and leave Tyler to watch Chloe, Tyler in turn leaves Chloe with Avery in order to go on a date with Nikki. Avery then enlists Stan to keep an eye on Chloe when she leaves for a short period but when she gets back, Stan is asleep and Chloe is gone!. |
| 11 | 11 | Stan-ing Guard | 2013-03-24 | 30 | The family trains Stan to be a guard dog after Ellen hears a voice downstairs late at night, unaware that it's Stan talking to the computer. But when they discover Stan "asleep on the job," Bennett suggests they install cameras, which the kids fear will reveal Stan's secret. |
| 12 | 12 | Freaky Fido | 2013-04-07 | 30 | When Avery's teacher challenges her to have fun on her next school project, she decides to film a "Freaky Friday" type of movie, since Stan really talks. |
| 13 | 13 | Guess Who's a Cheerleader | 2013-04-28 | 30 | Stan voices his concerns about Avery's lack of loyalty after she makes the cheerleading squad and begins to distance herself from Lyndsay. Meanwhile, Bennett and Tyler get stuck in the storage shed after a father/son fishing trip, and Chloe builds an awesome fort in the kitchen. |
| 14 | 14 | Crimes of the Art | 2013-05-05 | 30 | When Tyler enters the same art competition as Avery, Avery accuses him of only doing it for the money. However, when Avery accidentally breaks Tyler's sculpture, she realizes just how much his work really means to him. |
| 15 | 15 | Avery's First Crush | 2013-05-12 | 30 | When Avery has her first crush on a boy, who happens to idolize Tyler, she enlists Tyler and Nikki to help her spend more time with her crush. Tyler in turn, looks to Avery to help him get closer to Nikki. |
| 16 | 16 | The Truck Stops Here | 2013-06-09 | 30 | |
| 17 | 17 | Avery's First Breakup | 2013-06-23 | 30 | When Avery breaks up with her boyfriend, Ellen doesn't recognize any of the signs that she needs her mom, so it's up to Stan to find a way to bring mother and daughter together. |
| 18 | 18 | A New Baby? | 2013-07-14 | 30 | Avery, Tyler and Chloe react to the news, when Stan overhears a conversation between Ellen and Bennett about a possible new addition to the family. |
| 19 | 19 | Stan Talks to Gran | 2013-07-21 | 30 | After Grandma hears Stan talking while babysitting the kids, she begins to think that she is losing her mind, prompting the kids to decide if they should share Stan's secret with Grandma. |
| 20 | 20 | Avery's Wild Party | 2013-07-28 | 30 | To help land an internship with a City Official, Avery agrees to a throw party at her house for the official's demanding daughter, while simultaneously keeping it a secret from her parents. Meanwhile, Bennett and Ellen attend a sleepover at the park with Chloe and her Healthy Muffins Troop. |
| 21 | 21 | My Parents Posted What?! | 2013-08-11 | 30 | Social media novices Ellen and Bennett discover that Avery has secretly created a Buddy Bop account after they forbid her from joining the popular social media site. To teach her a lesson, her parents post silly pictures of themselves on her homepage but their plan backfires when they inadvertently add a video that is widely-distributed at Avery's school. Meanwhile, Chloe and Tyler enter Stan into a local pet competition at the park. |
| 22 | 22 | Stan's Old Owner | 2013-08-25 | 30 | Avery, Tyler and Chloe are faced with a difficult decision that could change everything they know after Stan's former owner unexpectedly shows up and offers to take Stan back to meet his real canine family. Meanwhile, Chloe has trouble getting along with a friend so her parents devise a plan to bring them closer together. |
Season 2
| Episode No. | No. Overall | Title | Airdate | Runtime | Summary |
| --- | --- | --- | --- | --- | --- |
| 1 | 23 | Too Short | 2013-09-20 | 30 | It's the first day of school and Avery's classmates have had growth spurts over the summer, leaving her feeling insecure. Meanwhile, still dealing with the consequences of last year's bad grades, Tyler must reveal to the entire school the shorter haircut he got as part of a deal with his parents, and Chloe pressures Ellen about her lunchbox contents which she believes will define her social status at school. |
| 2 | 24 | Good Girl Gone Bad | 2013-09-27 | 30 | Avery tries to prove she has edge after discovering her friends excluded her from "ditch day" because they thought she wasn't rebellious. Meanwhile, Tyler tries to impress Chloe's friend and Bennett tries to find a use for all of the things he is storing in the garage after Ellen tells him he needs to clean it out. |
| 3 | 25 | Howloween | 2013-10-04 | 30 | It's Halloween at the James-Jennings house and everyone looks to Avery to plan the family party. However, when Avery finds out that all of her friends, including her crush Wes, are going to a classmate's house Halloween night, she wants to skip the family's party and be with her friends. Meanwhile, Stan sets out to find the perfect costume that will disguise that he's a dog so that he can attend the party and converse with Ellen and Bennett. |
| 4 | 26 | Stan Makes His Mark | 2013-10-11 | 30 | Stan makes a video about being the world's first talking dog to leave as his legacy, but the parents grow suspicious of what's on the tape, so the kids must record over it. Meanwhile, Ellen decides to take a job with Stan's veterinarian, but soon learns she may not be well suited for it. |
| 5 | 27 | Tyler Gets a Grillfriend | 2013-11-01 | 30 | Tyler works with his boss's niece Emily in the food truck and the two hit it off. |
| 6 | 28 | Don't Karl Us, We'll Karl You | 2013-11-22 | 30 | After Tyler, Avery, and Chloe are forced to hang out with their annoying neighbor Karl, they quickly device a plan to keep him away. |
| 7 | 29 | Twas the Fight Before Christmas | 2013-12-06 | 30 | When the tiniest Watchdog cadet, Westley, is accidentally left behind on a planet, Wander and Sylvia befriend him and pretend to be his prisoners to help him reunite with Hater. |
| 8 | 30 | Lost in Stanslation | 2014-01-10 | 30 | |
| 9 | 31 | Avery B. Jealous | 2014-01-24 | 30 | A silly misunderstanding between Avery and Wes becomes a bigger issue when he invites her best friend Lindsay to the movies. |
| 10 | 32 | Love Ty-Angle | 2014-02-21 | 30 | Tyler must make a tough choice when his friendship with Nikki begins to interfere with his relationship with his girlfriend Emily. |
| 11 | 33 | Stan Runs Away | 2014-02-28 | 30 | When the kids and Stan have a big fight, Stan runs away. |
| 12 | 34 | I Want My Nikki Back, Nikki Back, Nikki Back | 2014-03-07 | 30 | When Tyler decides to try and get Nikki back as his girlfriend, Avery is hesitant to help him for fear of being caught between her friend and brother, but ultimately intervenes. |
| 13 | 35 | Avery-body Dance Now | 2014-03-21 | 30 | Avery is excited to attend the school dance with Wes and secretly seeks dance lessons from her neighbor, Karl. However, things do not turn out as planned when Wes becomes suspicious of Avery spending so much time with Karl. |
| 14 | 36 | The Green-Eyed Monster | 2014-04-04 | 30 | When Stan becomes jealous of Avery's new boyfriend and unintentionally causes a break up, he devises a plan to help the two reunite. |
| 15 | 37 | Who's Training Who? | 2014-04-11 | 30 | When Stan acts up, Ellen hires strict animal instructor Cherri Pickford to help train him. When Stan does not comply, Ellen goes against the kids' wishes and demands he stay outside. |
| 16 | 38 | Love, Loss and a Beanbag Toss | 2014-05-16 | 30 | Avery doesn't understand why Wes is keeping his distance, but ultimately learns he is nervous to tell her that he is moving away. |
| 17 | 39 | How I Met Your Brother and Sister | 2014-06-13 | 30 | Tyler, Avery and Chloe relive how their misbehavior led to a disastrous wedding day for their parents and decide to plan something special for their parent's upcoming anniversary. |
| 18 | 40 | Will Sing for Food Truck | 2014-06-20 | 30 | In an attempt to get back into his boss' good graces, Tyler makes a commercial for his food truck business. |
| 19 | 41 | Stuck in the Mini with You | 2014-07-18 | 30 | Avery and Ellen go on a mother/daughter trip and leaves Bennett in charge of getting Chloe ready for her dance recital. |
| 20 | 42 | Pod People from Pasadena | 2014-07-25 | 30 | Avery learns she's been selected to create a float for her town's parade and is excited to spend some quality time with her father to build it. Meanwhile, Chloe watches a sci-fi movie that leads her to believe her family is being taken over by aliens and that the parade float they are constructing is really a spaceship. |
| 21 | 43 | The Mutt and the Mogul | 2014-08-01 | 30 | Wealthy business tycoon Tom Fairbanks wants to buy Stan from the James-Jennings family to use him as a spokes-dog for his animal rescue campaign. Fearful that Bennett and Ellen might say yes, Tyler, Avery and Chloe hire actors to play their parents and turn down the offer before they are approached. |
| 22 | 44 | Stan Gets Schooled | 2014-08-15 | 30 | Stan uses a computerized robot to go to school with Avery and Tyler where he feels pressured into deciding if he should join Avery or Tyler's social circle. |
| 23 | 45 | Karl Finds Out Stan's Secret | 2014-08-22 | 30 | Karl, the James-Jennings' family neighbor, reveals to the kids that he knows Stan's secret. |
| 24 | 46 | The Kids Find Out Stan Blogs | 2014-09-12 | 30 | Stan's blog is accidentally submitted as Bennett's latest book and the kids must work together to protect Stan's secret. |
Season 3
| Episode No. | No. Overall | Title | Airdate | Runtime | Summary |
| --- | --- | --- | --- | --- | --- |
| 1 | 47 | Guess Who Gets Expelled? | 2014-09-26 | 30 | On Avery's first day of high school, Tyler ropes her into his senior prank that ultimately gets them both expelled. |
| 2 | 48 | Howloween 2: The Final Reckoning | 2014-10-02 | 30 | When Ellen and Bennett overhear Stan talking, the kids go to great lengths to convince their parents the house is haunted to help keep Stan's secret. |
| 3 | 49 | Avery Schools Tyler | 2014-10-17 | 30 | When Tyler is invited to join a professional freestyle BMX team, he enlists Avery as a tutor to try and help him graduate early. |
| 4 | 50 | Stan Falls in Love | 2014-11-21 | 30 | Stan has a crush on the new neighborhood dog, Princess, but he has to figure out how to get past her owner, who is a pretentious schoolmate of Avery's. |
| 5 | 51 | Avery vs. Teacher | 2014-11-28 | 30 | Though Avery 's assignments are perfectly executed, she misses the true point in her life skills class and receives a disappointing grade. |
| 6 | 52 | Stan Steals Christmas | 2014-12-05 | 30 | In an effort to teach the James-Jennings kids the true meaning behind Christmas, Stan hides all of the holiday presents from the family, ultimately teaching them a greater lesson about giving back to others. |
| 7 | 53 | Avery Makes Over Max | 2015-01-09 | 30 | Avery's feelings are hurt when she realizes Max doesn't like her designs. Meanwhile, Stan gets a makeover to impress his new girlfriend. |
| 8 | 54 | Avery Dreams of Kissing Karl | 2015-01-16 | 30 | Avery becomes worried when she has a recurring dream that she and Karl are boyfriend and girlfriend. Meanwhile, Chloe wants to give up choir to become a BMX bike rider like Tyler. |
| 9 | 55 | Dog on a Catwalk | 2015-02-06 | 30 | Stan enters a fashion show wearing one of Avery's designs. Meanwhile, Tyler takes an unforeseen trip. |
| 10 | 56 | Guess Who's a Cheater? | 2015-02-20 | 30 | Avery, and her best friends, Max and Lindsay, all discover they're dating the same guy. Meanwhile, Tyler is accused of cheating and must prove his innocence. |
| 11 | 57 | Stan's New BFF | 2015-03-06 | 30 | Avery becomes jealous when Stan spends the night at Karl's house. Meanwhile, Bennett gets Chloe hooked on wrestling. |
| 12 | 58 | Stan Sleep Talks | 2015-03-26 | 30 | *Episode is part of Disney Channel's "TUNE IN 4 WHAT?!" WEEKEND - 4 nights in a row of premieres - Thursday, March 26 to Sunday, March 29. |
| 13 | 59 | Stan Gets Married | 2015-04-17 | 30 | Stan is getting married to Princess, and to help fund the event the family submits the wedding to the "Wacky Jackie" television show, a reality program in which Jackie, a wealthy teen, spends her own money to pay for wacky and fun stunts. |
| 14 | 60 | Guess Who Becomes President | 2015-04-24 | 30 | When no one signs-up to run against Avery for President, she convinces Max to run against her. |
| 15 | 61 | Stan Has Puppies (1) | 2015-05-08 | 30 | Stan is nervous and thrilled to learn that he's becoming a dad after he discovers that Princess is pregnant with puppies. |
| 16 | 62 | Stan Has Puppies (2) | 2015-05-08 | 30 | |
| 17 | 63 | You're Not My Sister Anymore | 2015-06-12 | 30 | Chloe discovers that Avery uses her to get close to a boy she likes. Meanwhile, Tyler pretends to go to a competition rather than telling the family he didn't qualify. |
| 18 | 64 | The Puppies Talk | 2015-06-19 | 30 | Tyler, Chloe and Avery discover that Gracie and Freddy can talk, just like their dad Stan. |
| 19 | 65 | Guess Who's Dating Karl | 2015-07-17 | 30 | After becoming a part of Avery's circle of friends, Karl secretly begins dating Max. |
| 20 | 66 | Murder of the Ornamental Dress | 2015-07-24 | 30 | *Episode is part of Disney Channel's "Whodunit?" weekend event with all new mystery-themed episodes of hit Disney Channel series. |
| 21 | 67 | Stan Rescues His Princess | 2015-08-07 | 30 | Princess's owner want to take her away to summer camp, but Stan devises a plan to keep his family together. |
| 22 | 68 | Cat with a Blog | 2015-08-21 | 30 | After accidentally ruining Ellen's new couch, Stan wishes he'd never been a part of the family and wonders what it would have been like if he had been a cat instead. |
| 23 | 69 | Avery Starts Driving | 2015-09-18 | 30 | Avery asks Tyler to help her practice for her driving test; Chloe fears that she will lose her title as ``the cute one'' as she grows older. |
| 24 | 70 | Stan's Secret is Out | 2015-09-25 | 28 | The entire James-Jennings family is scooped up by the U.S. Space Command's Alien Division after the parents find out that Stan can talk. |
Series Cast
| | | | |
| --- | --- | --- | --- |
| | G. Hannelius | as Avery Jennings | |
| | Blake Michael | as Tyler James | |
| | Francesca Capaldi | as Chloe James | |
| | Stephen Full | as voice of Stan the Dog | |
| | Regan Burns | as Bennett James | |
| | Beth Littleford | as Ellen Jennings | |
| | Kayla Maisonet | as Lindsay | |
| | Danielle Soibelman | as Max Edlstien | |
| | Jessica DiCicco | as Freddie | |
| | Denyse Tontz | as Nikki Ortiz | |
| | Marieve Herington | as Gracie | |
| | Brighid Fleming | as Heather | |
Related News
TVMaze