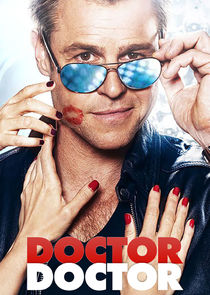 After a spectacular fall from grace, high-flying heart surgeon Dr Hugh Knight receives a life-changing punishment from the Medical Tribunal - he is forced to work for a year as a country GP in his former home town of Whyhope.
Doctor Doctor follows Hugh's attempt to rebuild his world in the town he has spent his whole life running away from. Now the only way to salvage his brilliant career is to work as a lowly GP in an under-resourced, small-town hospital surrounded by estranged family, former friends, crazed colleagues, oddball patients, jealous brothers and a newlywed ex-girlfriend.
Series Overview
Rating
imDb Rating: 7.8 (1,655 Votes)
Metascore: N/A
Plot
A rising heart surgeon's life takes a turn he never expected and soon everything comes crashing down. He soon finds himself a former big city doctor turned small town doctor. It could be ...
Details
Rated: Not Rated
Released: 14 Sep 2016
Runtime: 50 min
Genre: Comedy, Drama
Director: N/A
Writer: Ian Collie, Alan Harris, Claudia Karvan, Tony McNamara
Actors: Rodger Corser, Nicole da Silva, Ryan Johnson, Tina Bursill
Language: English
Country: Australia
Awards: 16 nominations.
Total Seasons: 4
Next Episode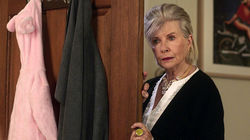 Episode 5
Episode 4x5; Mar 04, 2020
While Penny is away, Hugh and Tara come out to play, and with a little help from Charlie their night takes a dramatic turn as Hugh loses more than his sobriety.
Previous Episode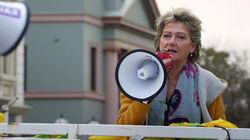 Episode 4
Episode 4x4; Feb 26, 2020
Hugh finally gets the courage to declare his love to Penny; Hayley is torn between love and duty when Ajax and Meryl compete in the council election; April gives Charlie an ultimatum to leave Whyhope and forget about Matt.
Episodes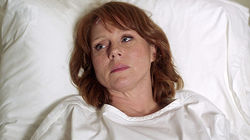 4x10: Episode 10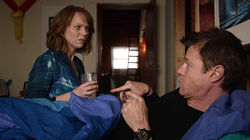 4x9: Episode 9


4x8: Episode 8 4x7: Episode 7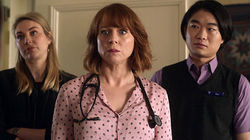 4x6: Episode 6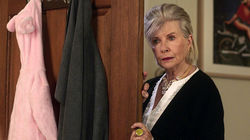 4x5: Episode 5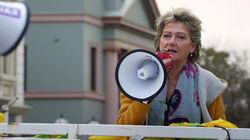 4x4: Episode 4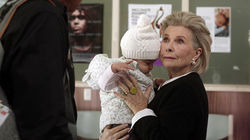 4x3: Episode 3


4x2: Episode 2

View All Episodes
Cast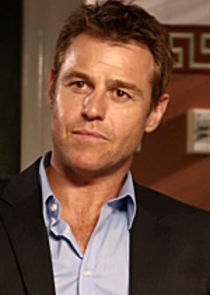 Rodger Corser as Hugh Knight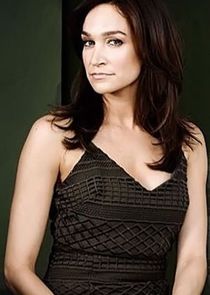 Nicole Da Silva as Charlie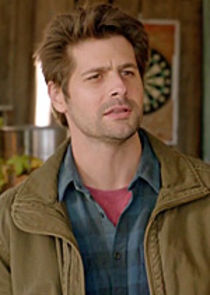 Ryan Johnson as Matt Knight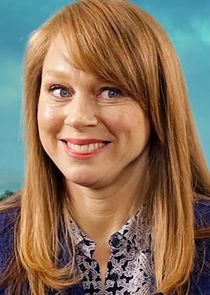 Hayley McElhinney as Penny Cartwright
Belinda Bromilow as Betty Bell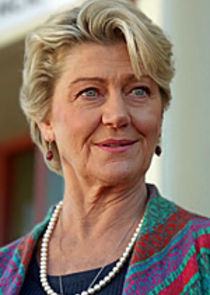 Tina Bursill as Meryl Knight
View Full Cast
Recent News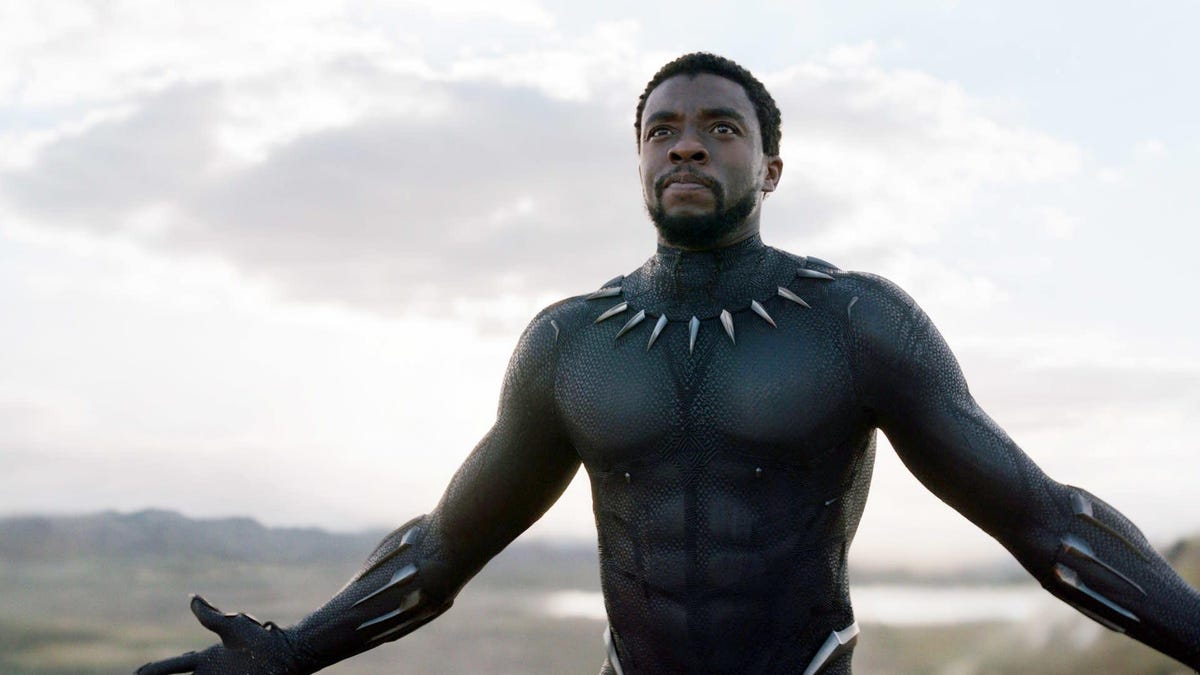 What's Coming to Disney+ in March 2020
Disney+ users will be able to make an on-demand visit to Wakanda on March 4th when Black Panther arrives on the streaming service. Doctor Dolittle 2 and Ice Age will also make their debut on Disney+ in March along with a number of new episodes from some Disne…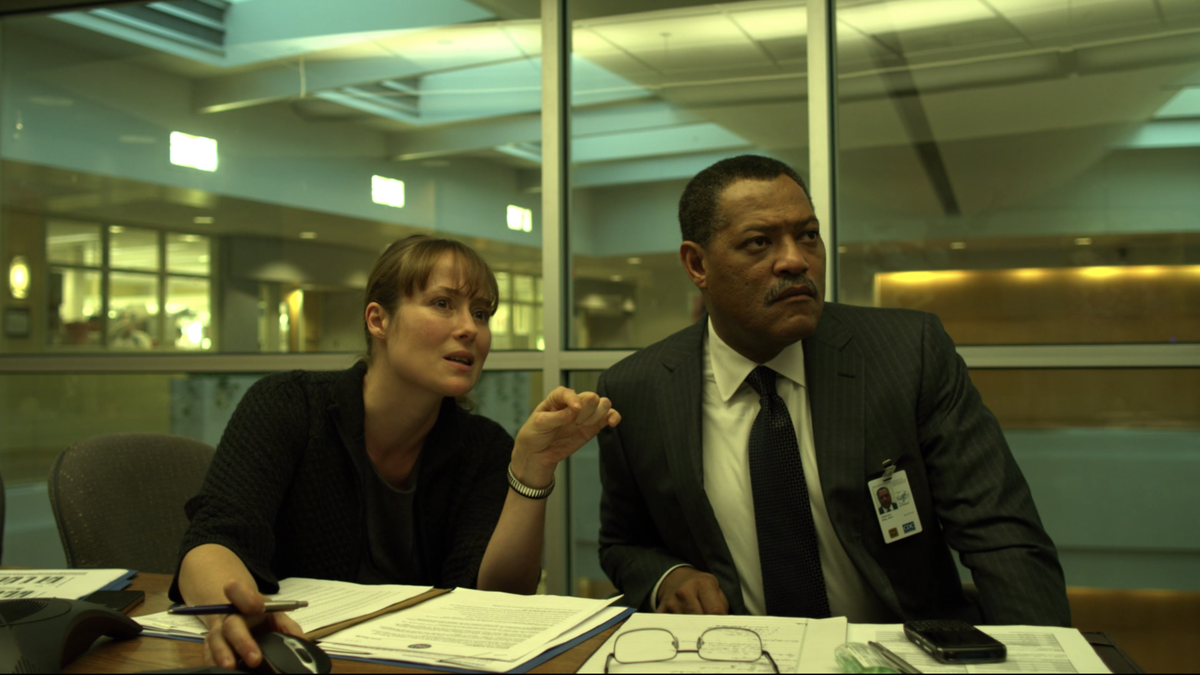 What the Movie 'Contagion' Can and Can't Teach Us About Epidemics
An awful lot of you have seen the 2011 movie Contagion. I know this because when a certain now-deleted twitter thread about the new coronavirus's R 0 went (sorry) viral, people kept asking me if I'd seen the scene in the movie where Kate Winslet's character e…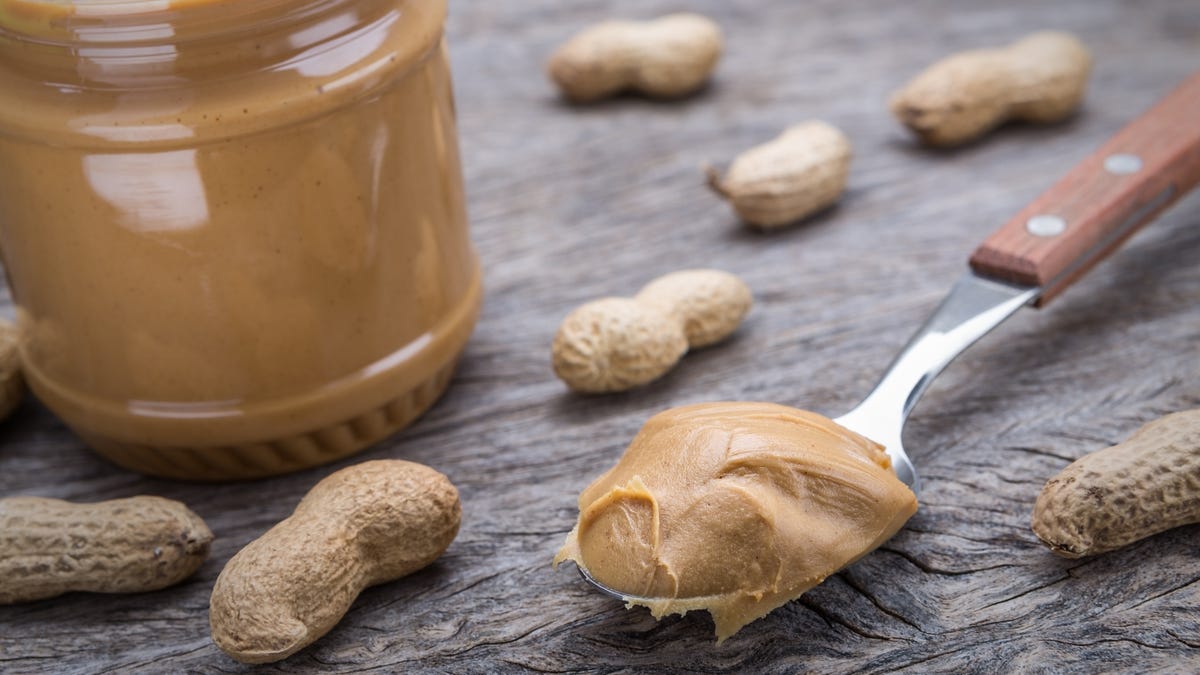 What Parents Should Know About the New Peanut Allergy Treatment
Palforzia was recently approved by the FDA to treat peanut allergy, the first "drug" of its kind. (Palforzia's active ingredient is actually peanut allergen, in very small doses, but since it's marketed as a treatment, it must be regulated as a drug.) Read mo…
via NewsAPI
View More Related News
Skip to:
Season 1
| Episode No. | No. Overall | Title | Airdate | Runtime | Summary |
| --- | --- | --- | --- | --- | --- |
| 1 | 1 | Episode 1 | 2016-09-14 | 60 | After a spectacular fall from grace, high-flying heart surgeon Dr Hugh Knight is forced to work as a country GP in his former home town of Whyhope. Meanwhile, his ex-girlfriend vows to send him packing. |
| 2 | 2 | Episode 2 | 2016-09-21 | 60 | Hugh has a shocking introduction to outback medicine when he attends a farm accident. Inspired by Meryl's dodgy dealings, Hugh blackmails mine boss Big Nathan into making a huge donation to the Hospital. |
| 3 | 3 | Episode 3 | 2016-09-28 | 60 | Hugh finds an unlikely test subject for his revolutionary new artificial heart. Passions are aroused when Charlie and Matt host a wild B&S Ball at their Brewery. |
| 4 | 4 | Episode 4 | 2016-10-05 | 60 | Hugh makes an emergency visit to the city to salvage his career, and learns a family secret that will change his life forever. Charlies frustration with Meryl's meddling reaches crisis point, and she takes sweet revenge. |
| 5 | 5 | Episode 5 | 2016-10-12 | 60 | Hugh becomes the town hero after footage goes viral of him saving a promising young footballer from a booby trapped paddock, but is quickly brought back down to reality. |
| 6 | 6 | Episode 6 | 2016-10-19 | 60 | Hugh offends everyone in Whyhope as he desperately tries to hide his secret past. Meryl launches a charm offensive to help Charlie deal with her pregnancy grief. |
| 7 | 7 | Episode 7 | 2016-10-26 | 60 | Hugh and Penny are forced together during an overnight trip to a coal mine. Meryl turns failure into success when she unveils a new statue to commemorate the town. Aoife confesses her love for Hugh. |
| 8 | 8 | Episode 8 | 2016-11-02 | 60 | Hugh decides to tell Ajax the truth about their relationship, against Jim's advice. Meryl forces her family to support her campaign for Mayor. |
| 9 | 9 | Episode 9 | 2016-11-09 | 60 | Hugh faces a dilemma when his best friend Joey makes a dying wish. The Knight family rallies to support Ajax and Meryl as they each confront a major crisis. |
| 10 | 10 | Episode 10 | 2016-11-16 | 60 | Hugh is shocked when he finds out Penny accepts a job in the city and the hospital is thrown into chaos. Charlie develops an unhealthy obsession over Hugh's relationship with Penny. |
Season 2
| Episode No. | No. Overall | Title | Airdate | Runtime | Summary |
| --- | --- | --- | --- | --- | --- |
| 1 | 11 | Episode 1 | 2017-08-16 | 60 | Hugh is facing his biggest crisis yet when his love life, career and family are all in desperate need of a help. Charlie plays dirty to win back Matt, while Meryl's election as town Mayor is overshadowed by fraud. |
| 2 | 12 | Episode 2 | 2017-08-23 | 60 | Hugh and the hospital staff use blackmail to get rid of their incompetent boss, Nora. Meanwhile, Penny faces family and romantic dilemmas that will change her future. Hayley struggles with a guilty conscience over her relationship with Ajax. |
| 3 | 13 | Episode 3 | 2017-08-30 | 60 | Hugh creates havoc for Charlie when he reveals her secret talent. Penny's first day back in Whyhope is headed for disaster until she joins forces with Hugh. Hayley makes a fateful decision to fix Meryl's election fraud problem. |
| 4 | 14 | Episode 4 | 2017-09-06 | 60 | Hugh comes to blows with Penny's new boyfriend, while Meryl plays dirty to win the re-count of the Mayoral election. Ajax gets a new perspective on life and death when he does work experience in the hospital. |
| 5 | 15 | Episode 5 | 2017-09-13 | 60 | Penny's sister causes havoc for Hugh and Ken when she visits Whyhope to defend Meryl against corruption charges. Betty uses her hidden talents to solve a medical mystery involving backpackers, sardines and farm machinery. |
| 6 | 16 | Episode 6 | 2017-09-20 | 60 | Penny makes an unexpected choice when Hugh and Toke turn up the romantic pressure. When Charlie is unfairly sacked by the Headmaster, Meryl resorts to blackmail to get her reinstated. |
| 7 | 17 | Episode 7 | 2017-09-27 | 60 | Hugh struggles to prove his innocence and win back Penny after failing a drug test. Meryl and Charlie lock horns over Hayley's entry in the Miss Whyhope competition. Ajax makes the worst decision of his life. |
| 8 | 18 | Episode 8 | 2017-10-04 | 60 | Hugh and Penny race to find a kidney donor to save Jim's life. Charlie is stalked by an obsessive fan, while Matt and Ajax hunt down a thief targeting their farm. |
| 9 | 19 | Episode 9 | 2017-10-11 | 60 | Hugh's estranged wife arrives from Las Vegas and creates chaos for Penny and Hugh's family. Charlie and Matt teach Hayley a lesson about love, lust and the need to forgive Ajax. |
| 10 | 20 | Episode 10 | 2017-10-18 | 60 | Penny is heartbroken when Hugh makes a series of disastrous choices about his marriage and career. Love is in the air on Hayley and Ajax's wedding day. |
Season 3
| Episode No. | No. Overall | Title | Airdate | Runtime | Summary |
| --- | --- | --- | --- | --- | --- |
| 1 | 21 | Episode 1 | 2018-08-06 | 60 | Disgraced heart surgeon Dr Hugh Knight's plans to leave Whyhope forever are upended when tragedy strikes. Penny makes a fateful decision about her love-life. |
| 2 | 22 | Episode 2 | 2018-08-13 | 60 | Hugh faces chaos at home and work, with a mutiny on the farm and a deadly pregnancy crisis with Hayley. Meryl teaches Matt and Charlie a lesson about bribery and corruption. |
| 3 | 23 | Episode 3 | 2018-08-20 | 60 | The grand opening of Hugh's new Cardiac Clinic is upset by life-changing news from his ex-wife. Charlie's life is thrown into disarray when her father makes a surprise visit. |
| 4 | 24 | Episode 4 | 2018-08-27 | 60 | Meryl and Carlito's relationship sends shockwaves through the Knight family. Tension between Hugh and Penny puts the new cardiac clinic at risk. Matt reconnects with his old high school crush. |
| 5 | 25 | Episode 5 | 2018-09-03 | 60 | Penny's personal feelings for Hugh spill over into the workplace, with embarrassing results. Charlie and Matt struggle to deal with an unwanted house guest. A high-profile cardiac patient causes problems for Ken and Hugh. |
| 6 | 26 | Episode 6 | 2018-09-10 | 60 | When her life starts to unravel, Penny delivers Hugh an ultimatum about their relationship. Meryl and Betty enlist Hugh as their star attraction at the first Whyhope Speed Dating night. Matt and Charlie's relationship reaches a crisis point |
| 7 | 27 | Episode 7 | 2018-09-17 | 60 | Matt and Charlie's marriage is tested when they disagree over Ivy's future. Hugh's plan to leave Whyhope is delayed when he is accused of malpractice. Ajax and Meryl devise a bizarre plan to save the farm from bankruptcy. |
| 8 | 28 | Episode 8 | 2018-09-17 | 60 | Ajax takes drastic action to prevent Hugh selling the farm. Penny finds her perfect match thanks to Meryl's dating service. Matt drowns his sorrows with April. |
| 9 | 29 | Episode 9 | 2018-10-01 | 60 | Hugh tries to cancel the farm sale when he learns the identity of the new owner. Matt is torn between his feelings for Charlie and April. Meryl uncovers major corruption in the local council. |
| 10 | 30 | Episode 10 | 2018-10-08 | 60 | Hugh's world is rocked after Harriet gives birth to their baby. Penny makes a fateful choice about her future with Hugh. Meryl and Ajax go to war over his plans for a cemetery on the family farm. |
Season 4
| Episode No. | No. Overall | Title | Airdate | Runtime | Summary |
| --- | --- | --- | --- | --- | --- |
| 1 | 31 | Episode 1 | 2020-02-05 | 60 | Hugh becomes distracted from his new daughter Eliza and his Cardiac Unit by the arrival of sexy new doctor, Tara. |
| 2 | 32 | Episode 2 | 2020-02-12 | 60 | Hugh reaches crisis point when Penny fires him from the hospital; Hayley is inspired to perk up her sex life after reading Charlie's erotic sci-fi novel. |
| 3 | 33 | Episode 3 | 2020-02-19 | 60 | Hugh and Jarrod lock horns over Penny, with painful results for Jarrod. Ajax vows revenge after Meryl humiliates him in a council election scam. Matt risks his relationship with April when he asks Charlie to help to run the brewery. |
| 4 | 34 | Episode 4 | 2020-02-26 | 60 | Hugh finally gets the courage to declare his love to Penny; Hayley is torn between love and duty when Ajax and Meryl compete in the council election; April gives Charlie an ultimatum to leave Whyhope and forget about Matt. |
| 5 | 35 | Episode 5 | 2020-03-04 | 60 | While Penny is away, Hugh and Tara come out to play, and with a little help from Charlie their night takes a dramatic turn as Hugh loses more than his sobriety. |
| 6 | 36 | Episode 6 | | 60 | April is pregnant, and not everyone is as supportive as Matt had hoped, but the netball game between the hospital and mining company takes all the focus. |
| 7 | 37 | Episode 7 | | 60 | Hugh agrees to help Tara with a random drug test, but an indiscretion puts their relationship out into the open. With April gone, Charlie offers to help out at the brewery, and Betty raises suspicions to Penny about Jarrod's dodgy dealings. |
| 8 | 38 | Episode 8 | | 60 | It's Hugh's birthday, but when Tara doesn't show up for work, Hugh finds her unconscious in her home. As the hospital team races to save her life, Tara's parents arrive and raise awkward questions about their daughter's party antics. |
| 9 | 39 | Episode 9 | | 60 | Hugh's friends try to help him after his embarrassing outburst at his birthday party, while Meryl's health suffers after losing all her allies. Hayley continues her pole-dancing classes, despite Ajax's wishes, but tensions explode when she starts working at the new bar. |
| 10 | 40 | Episode 10 | | 60 | Penny narrowly survives the car crash but is forced to stay at the hospital to recuperate. When Jarrod gets a job offer out of town, Penny must decide whether or not to leave Whyhope — and Hugh — for good. |
Series Cast
| | | | |
| --- | --- | --- | --- |
| | Rodger Corser | as Hugh Knight | |
| | Nicole Da Silva | as Charlie | |
| | Ryan Johnson | as Matt Knight | |
| | Hayley McElhinney | as Penny Cartwright | |
| | Belinda Bromilow | as Betty Bell | |
| | Tina Bursill | as Meryl Knight | |
| | Charles Wu | as Ken Liu | |
| | Chloe Bayliss | as Hayley | |
| | Matt Castley | as Ajax | |
| | Steve Bisley | as Jim Knight | |
| | Brittany Clark | as Mia Holston | |
| | Miranda Tapsell | as April | |
| | Shalom Brune-Franklin | as Aoife | |
| | Dustin Clare | as Jarrod | |
| | Kate Jenkinson | as Tara Khourdair | |
| | Robyn Nevin | as Dinah | |
Series Crew
| | Position | Name |
| --- | --- | --- |
| | Creator | Claudia Karvan |
| | Producer | Claudia Karvan |
| | Creator | Ian Collie |
| | Producer | Ian Collie |
| | Creator | Tony McNamara |
| | Producer | Tony McNamara |
| | Executive Producer | Jo Rooney |
| | Executive Producer | Andy Ryan |
| | Creator | Alan Harris |
Related News
TVMaze