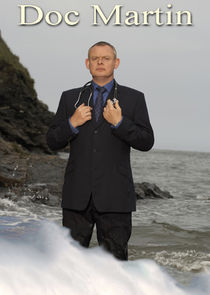 Successful surgeon Dr Martin Ellingham relocates to the seaside village of Portwenn in Cornwall; but his gruff demeanour and poor bedside manner bring him into conflict with the locals as he begins his new life as a GP.
Series Overview
Rating
imDb Rating: 8.3 (10,424 Votes)
Metascore: N/A
Plot
The trials and tribulations of Dr. Martin Ellingham, a socially challenged doctor who moves from London to the picturesque village of Port Wenn in Cornwall.
Details
Rated: TV-14
Released: 02 Sep 2004
Runtime: 46 min
Genre: Comedy, Drama, Romance
Director: N/A
Writer: Dominic Minghella, Mark Crowdy, Craig Ferguson
Actors: Martin Clunes, Caroline Catz, Ian McNeice, Joe Absolom
Language: English
Country: UK
Awards: 1 win & 10 nominations.
Total Seasons: 9
Previous Episode
Licence to Practice
Episode 9x8; Nov 13, 2019
Bernard Newton is leading the surgery, which puts Martin at ease given he was his tutor, colleague and old friend.
Wedding bells are ringing in Portwenn with the preparations for Morwenna (Jessica Ransom) and Al's( Joe Absolom) wedding. But some last minute hitches threaten to jeopardise their big day.
There's an awkward meeting for PC Penhale (John Marquez) when his ex fiancé Janice Bone, (Robyn Addison) returns for the wedding. She left him standing at the altar, and he now wonders if she's back because she still has feelings for him.
Previous Episodes 9x8: Licence to Practice 9x7: Single White Bevy 9x6: Equilibrium 9x5: Wild West Country 9x4: Paint it Black 9x3: S.W.A.L.K 9x2: The Shock of the New 9x1: To the Lighthouse 8x8: All My Trials

View All Episodes
Cast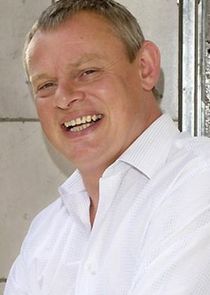 Martin Clunes as Dr. Martin Ellingham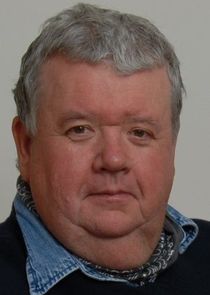 Ian McNeice as Bert Large
Caroline Catz as Louisa Glasson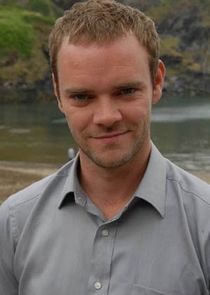 Joe Absolom as Al Large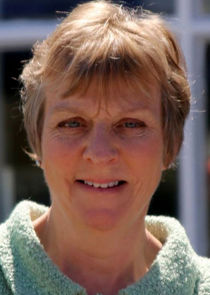 Selina Cadell as Sally Tishell
Felicity Montagu as Caroline Bosman
View Full Cast
Skip to:
Season 1
| Episode No. | No. Overall | Title | Airdate | Runtime | Summary |
| --- | --- | --- | --- | --- | --- |
| 1 | 1 | Going Bodmin | 2004-09-02 | 60 | Learning a vacancy has arisen in the sleepy Cornish village of Portwenn, Martin promptly applies and gets the job, despite opposition from local schoolteacher Louisa. |
| 2 | 2 | Gentlemen Prefer | 2004-09-09 | 60 | The medic struggles to dissuade the locals from using his surgery as a drop-in centre and finds himself forced to deliver bad news to a former teacher already bitter at losing his job to Louisa. Adding to his woes, the decision to sack incompetent receptionist Elaine results in the entire village ostracising him. |
| 3 | 3 | Sh*t Happens | 2004-09-16 | 60 | A nasty stomach bug sweeps through Portwenn and the doctor suspects the local water supply is to blame, taking to the airwaves in a bid to warn everyone. Meanwhile, Al remains determined to leave the plumbing business and attend college, prompting an argument with Bert. |
| 4 | 4 | The Portwenn Effect | 2004-09-23 | 60 | Louisa tries to help one of her pupils, a bright 10-year-old who finds it hard to fit in and responds to stress by running away from home. Mark seeks advice on how to remedy his lack of success with the opposite sex, while Martin encounters a delusional park ranger with an unusual imaginary friend - a giant squirrel called Anthony. |
| 5 | 5 | Of All the Harbours in All the Towns | 2004-09-30 | 60 | One of Joan's old flames comes back into her life and proceeds to woo her all over again, but Martin discovers the man in question has a life-threatening heart condition, presenting him with a difficult decision. The irascible doctor's problems do not stop there, as a schoolgirl develops a crush on him, leading to a confrontation with her irate father. Meanwhile, romance is also in the air for Al and Elaine. |
| 6 | 6 | Haemophobia | 2004-10-07 | 60 | An influx of holiday-makers to Portwenn annoys Martin, and his efforts to point out the dangers of sunbathing to a scantily clad woman prove unpopular. He is also the target of a practical joke in the pub after his fear of blood becomes common knowledge, and grows closer to Louisa when one of her pupils has a serious accident that lands him in hospital. |
Season 2
| Episode No. | No. Overall | Title | Airdate | Runtime | Summary |
| --- | --- | --- | --- | --- | --- |
| 1 | 7 | Old Dogs | 2005-11-10 | 60 | Dr Ellingham visits an elderly patient - but ends up having to contend with her irate son. To make matters worse, the man turns out to be one of Louisa's ex-boyfriends. However, trouble is not just confined to the doctor's daily routine as the villagers find themselves forced to deal with the threat of a mystery mugger. |
| 2 | 8 | In Loco | 2005-11-17 | 60 | Louisa is eager to be promoted to head teacher, but her chances are threatened by a spate of sickly children and a frosty relationship with the board of governors, including a surly Martin. Mrs Cronk scalds herself at the fish and chip shop and has to put Bert in charge. To everyone's amazement, the business does a roaring trade - but Al suspects his father is cutting corners. |
| 3 | 9 | Blood Is Thicker | 2005-11-24 | 60 | Al discovers that Bert may not be his father and goes in search of the truth. The members of an odd family with poor hygiene and a passion for taxidermy contract salmonella poisoning, but Martin has difficulty persuading them to accept treatment. PC Mylow's bossy sister arrives in Portwenn and sets up a herbalist business in his flat. However, the doctor is forced to take action when her remedies increase his patients' many ailments. |
| 4 | 10 | Aromatherapy | 2005-12-01 | 60 | The GP tries to figure out why one of his patients smells so badly that nobody can bear to be in the same room as him. He also saves a life and a marriage when he realises a local radio presenter's strange behaviour is due to diabetes and not alcoholism. Meanwhile, PC Mylow hopes his luck with the opposite sex will improve when a pretty blonde shows an interest in his driving ability. |
| 5 | 11 | Always on My Mind | 2005-12-08 | 60 | Pauline is all set to achieve her ambition when she is given the chance to join the Portwenn lifeboat crew. However, her joy is short-lived when she discovers the chauvinistic tendencies of her shipmates. Martin is accused of murder by the husband of a woman who died in his care. The irate man resorts to sabotaging Aunt Joan's crops in retaliation but an unexpected twist reveals the true motivation for his ire. |
| 6 | 12 | The Family Way | 2005-12-15 | 60 | The doctor is surprised when his parents visit out of the blue, but they bring unwelcome tidings for all, especially Aunt Joan, who may be driven from her home. School secretary Maureen receives better news when what she thought was her thyroid problem turns out to be a pregnancy. Louisa calls Martin after Danny collapses - but the ambulance is delayed and emergency surgery must be performed to save his life. |
| 7 | 13 | Out of the Woods | 2005-12-22 | 60 | Mark has an unusual idea for a stag night, which involves camping under the stars rather than going to the pub. However, the jaunt ends in disaster when he becomes lost in the woods and is bitten by a snake, leaving Martin with the task of locating the clueless copper and saving his marriage before it has even begun. Meanwhile, the teenagers of Portwenn provoke the doctor's wrath by inventing a deadly game that threatens one boy's life. |
| 8 | 14 | Erotomania | 2006-01-05 | 60 | Mark is forced to investigate his fiancee's past when a stranger arrives in the village with a mysterious photo. Mrs Tishell finally removes the neck collar she has worn for years, and suffers a prolapsed disc as a result. Martin reveals his true feelings for Louisa over a few glasses of wine, but he drinks too much and wakes the next morning to a waiting room full of giggling patients, a raging hangover and a distinct feeling of uneasiness. |
Season 3
| Episode No. | No. Overall | Title | Airdate | Runtime | Summary |
| --- | --- | --- | --- | --- | --- |
| 1 | 15 | The Apple Doesn't Fall | 2007-09-24 | 60 | Pauline grows increasingly frustrated with her role at the surgery and starts to interfere with Martin's work, much to the GP's annoyance. The former surgeon talks to Bert, who is feeling down after his son Al's decision to go travelling, before coming face to face with the village's new police officer. |
| 2 | 16 | Movement | 2007-10-01 | 60 | Bert comes to the conclusion that a new challenge will help him move on from Al's departure and decides to open a restaurant, but a spate of food-poisoning cases coincide with his first day of business. Martin meets Poppy, the surgery's new receptionist, and Pauline returns from her course. |
| 3 | 17 | City Slickers | 2007-10-08 | 60 | New neighbours look set to disturb the tranquillity of Portwenn, upsetting the locals with their unconventional lifestyle and even managing to gatecrash an intimate dinner between Martin and Louisa. Meanwhile, a car vandal strikes the village - but agoraphobic village copper PC Penhale is too scared to leave the station and investigate. |
| 4 | 18 | The Admirer | 2007-10-15 | 60 | Louisa faces off with love rival Carrie in a battle for Martin's affections, and romance is in the air for Aunt Joan, who gains an admirer in the form of Edward. Elsewhere, Al makes a surprise reappearance and PC Penhale celebrates his birthday. |
| 5 | 19 | The Holly Bears a Prickle | 2007-10-15 | 60 | The irascible medic and Louisa embark on what seems to be a perfect first date at a classical music performance in the grounds of a country house, but an inappropriate remark from the doctor kills off any chance of romance. Elsewhere, Al worries that Pauline's gambling is getting out of hand when he finds out that her moped has been repossessed. |
| 6 | 20 | Nowt So Queer | 2007-10-22 | 60 | News of Martin and Louisa's engagement spreads rapidly through the village, and Aunt Joan is annoyed to hear about it from Dave rather than her nephew. Al steps in to help as Bert struggles to keep the restaurant afloat, while the doctor is puzzled when he learns Beth's knee replacement wound is failing to respond to the medication he prescribed. |
| 7 | 21 | Happily Ever After | 2007-11-05 | 60 | The doctor and Louisa make plans for their wedding, but the big day runs far from smoothly, as a drunken vicar leaves Martin with a dilemma. Meanwhile, the restaurant where the reception is to be held is flooded and Isobel goes into labour. |
Season 4
| Episode No. | No. Overall | Title | Airdate | Runtime | Summary |
| --- | --- | --- | --- | --- | --- |
| 1 | 22 | Better the Devil | 2009-09-20 | 60 | Since calling off his marriage to Louisa, Martin has begun to question what keeps him in Cornwall and realises that if he is ever to escape, he must conquer the blood phobia that ended his surgical career. Encouraged by aunt Joan's friend Barbara he tackles his fear, but after an accident the pair end up in hospital, where he bumps into his girlfriend from medical school. Later, the return of a familiar face shakes him up even more. |
| 2 | 23 | Uneasy Lies the Head | 2009-09-27 | 60 | Despite the doctor's unpleasant attitude toward her, Louisa applies for a job at the school - where she quickly notices something strange about the new headmaster's behaviour. Martin refers Pauline's aunt and uncle to Edith after they have trouble conceiving a baby, but her tests lead one of the couple to make a surprising confession. |
| 3 | 24 | Perish Together as Fools | 2009-10-04 | 60 | PC Penhale is delighted by the arrival of his older brother Sam, but their reunion turns to misery when Martin delivers bad news to one of them. Louisa searches for a new home in the village and visits Edith for a check-up, where she reveals an embarrassing piece of information, and Al makes his situation with Pauline worse by trying to act on advice from Bert. |
| 4 | 25 | Driving Mr. McLynn | 2009-10-11 | 60 | Al tries to raise some quick cash, and offers to sort out all Louisa's household and plumbing problems if she can pay him before the weekend. The teacher gets good news on the employment front, and Martin accidentally inflicts a minor wound on an elderly patient - who responds by walking out of the surgery and vowing never to return. |
| 5 | 26 | The Departed | 2009-10-18 | 60 | The doctor heads for London to meet the man leading the selection process for the job he wants, but has to conquer his blood phobia once and for all to secure the prestigious position. Back in Cornwall, Aunt Joan locks a mischievous schoolboy in a chicken coop - and faces the consequences when he falls ill. |
| 6 | 27 | Midwife Crisis | 2009-10-25 | 60 | The new midwife in the village persuades Louisa to take a natural, holistic approach to treating an infection, infuriating Martin, who insists on conventional medicine. Meanwhile, Bert is smitten with the flirtatious new cook working in his restaurant, and the doctor hears good news about the job in London. |
| 7 | 28 | Do Not Disturb | 2009-11-01 | 60 | Pauline finds out about Martin's imminent departure to London and confronts him over her uncertain future. Aunt Joan tries to solve her farm's money problems by opening a B&B - and ends up having to call the doctor for her first guest, local farmer Ted. Elsewhere, Bert organises a baby shower for Louisa. |
| 8 | 29 | The Wrong Goodbye | 2009-11-08 | 60 | The doctor spends his last day in Portwenn seeing an influx of patients as he prepares to close down the surgery and move to London. As he bids farewell to old friends and sets off to leave the village, he sees Louisa's teaching assistant Tasha fall from a stage and stops to help. But the bigger hold-up comes when pregnant Louisa is involved in a car accident. |
Season 5
| Episode No. | No. Overall | Title | Airdate | Runtime | Summary |
| --- | --- | --- | --- | --- | --- |
| 1 | 30 | Preserve the Romance | 2011-09-12 | 60 | The curmudgeonly GP struggles to come to terms with his new role as a father, having planned to resume his career as a consultant in London before the arrival of his and Louisa's as-yet unnamed son. To make matters worse, he begins to have serious doubts about the competency of his replacement Dr Di Dibbs when she misdiagnoses a patient as well as herself. Martin is then dealt a devastating personal blow after hearing his aunt Joan has died. |
| 2 | 31 | Dry Your Tears | 2011-09-19 | 60 | The GP returns to his former post at the surgery after the departure of Dr Dibbs, agreeing to stay until a replacement is found. He persuades a reluctant Louisa to move into his house so he can help raise their son, and suggests they could all move to London together in the future. Martin then delivers the eulogy at his aunt Joan's funeral and speaks to her sister Ruth, who proves to be just as cantankerous as he is. |
| 3 | 32 | Born with a Shotgun | 2011-09-26 | 60 | New receptionist Morwenna Newcross (Jessica Ransom) gets off to a bad start after arriving late on her first day, and her hyperactive behaviour leads Martin to believe she is high on drugs. Ruth tries to deal with an intruder on the farm who has stolen the hub caps from her car, and the sleepless nights begin to take their toll on Martin and Louisa, who are running out of ways to comfort their constantly wailing baby. |
| 4 | 33 | Mother Knows Best | 2011-10-03 | 60 | Louisa's hippie mother Eleanor (Louise Jameson) arrives in the village, immediately taking over Martin's kitchen to prepare a herbal tonic, which she later gives to the baby to stop his crying. A culinary rivalry develops between Bert and Mark Bridge, the landlord of the Crab and Lobster pub, at Portwenn Fun Day, with both keen to take advantage of the event by providing food for the spectators. |
| 5 | 34 | Remember Me | 2011-10-10 | 60 | PC Penhale has an unexpected visitor in the shape of his ex-wife Maggie. Louisa's mother Eleanor goes on a date. Morwenna arrives at the surgery with an injured foot. |
| 6 | 35 | Don't Let Go | 2011-10-17 | 60 | Joe goes to extreme lengths to persuade Maggie to stay. Tensions grow between Martin and Louisa. Martin steps in when the school caretaker puts the children at risk. |
| 7 | 36 | Cats & Sharks | 2011-10-24 | 60 | Bert's restaurant is in trouble and he is chased by loan sharks. When Eleanor has a strangulated hernia Martin has to operate himself - is surgery his true calling? |
| 8 | 37 | Ever After | 2011-10-31 | 60 | When baby James Henry is left in her care, Mrs Tishell boards a bus out of the village leaving an enigmatic message for Dr Ellingham to meet them at the castle. |
Season 6
| Episode No. | No. Overall | Title | Airdate | Runtime | Summary |
| --- | --- | --- | --- | --- | --- |
| 1 | 38 | Sickness and Health | 2013-09-02 | 60 | Portwenn is buzzing with excitement as the final preparations are made for the Doc and Louisa's big day. However, Martin is irritated by PC Penhale, who wrongly presumes he is best man - and to make matters worse, the bride is late. This isn't the first time the couple have tried to get married - will the villagers have to put the confetti back in the box again? |
| 2 | 39 | Guess Who's Coming to Dinner? | 2013-09-09 | 60 | The GP is left holding the baby after upsetting the new childminder, but luckily Mike agrees to look after James at short notice. However, Louisa is not happy with the arrangement and an argument erupts between the newlyweds just as their guests, Dennis and Karen Dodds, arrive for dinner - and that's only the first of the evening's problems. Meanwhile, Ruth is roped into taking part in a phone-in programme on Radio Portwenn and unwittingly answers a call from PC Penhale, who wants to know how to make friends in the village |
| 3 | 40 | The Tameness of a Wolf | 2013-09-16 | 60 | A secret admirer makes Ruth feel a little uncomfortable when he places a red rose on her car windscreen and then leaves a birthday cake on her kitchen table while she's at the radio station, and when matters take a turn for the worse, Martin has no choice but to take drastic action. Meanwhile, Bert is furious when one of Louisa's pupils writes a damning review of his restaurant in the school newspaper, and a new pharmacist arrives in the village. |
| 4 | 41 | Nobody Likes Me | 2013-09-23 | 60 | Louisa wants Martin to engage more with James, so she arranges for him to take their baby to playgroup, where he has to pair up with a mother and daughter and sing songs. Meanwhile, Al signs up to a dating website, Bert is suspicious when he catches Jennifer in the bathroom with a needle, and Ruth moves into a cottage in the village, but soon has trouble with a grumpy new neighbour (Ronald Pickup). |
| 5 | 42 | The Practice Around the Corner | 2013-09-30 | 60 | Obsessive-compulsive Mrs Tishell returns to the village, and her affection for Martin quickly disappears when he refuses to pass her fit for work. As if he didn't have enough on his plate, the grumpy doctor must also face his fear of blood when tests show that Lorna has a high level of ferritin, which is placing a strain on her heart and liver. Meanwhile, PC Penhale hopes to be selected for an elite police squad by taking part in a survival training course - but ends up shooting himself in the foot. |
| 6 | 43 | Hazardous Exposure | 2013-10-07 | 60 | Hypochondriac Malcolm Rayner is struggling with his breathing and Martin asks him if he has ever worked with asbestos. Penhale then causes pandemonium by putting up warning notices about the substance's harmful properties throughout the village. Meanwhile, Bert pops the question to Jennifer, and Ruth finds fault with Al's business proposal. |
| 7 | 44 | Listen with Mother | 2013-10-14 | 60 | Mrs Tishell falls head-over-heels in love with Martin again. Mike has a shady revelation from his past. Louisa has shocking news for Martin. |
| 8 | 45 | Departure | 2013-10-21 | 60 | Louisa is leaving for Spain, Bert and Jennifer's engagement party goes off with a bang, and Al is hailed as a hero for saving Caroline's life. |
Season 7
Episode No.
No. Overall
Title
Airdate
Runtime
Summary
1
46
Rescue Me
2015-09-07
60
2
47
The Shock of the New
2015-09-14
60
3
48
It's Good to Talk
2015-09-21
60
4
49
Education, Education, Education
2015-09-28
60

Louisa and Martin have their first counselling session together however neither of them were expecting to be given homework at the end of their session. Peter approaches Louisa to ask if Martin will let him do work experience at his surgery. Louisa is left stunned when Martin agrees to let Peter work alongside him. However Morwenna is left unhappy when Peter starts trying to tell her what to do. Mrs Tishell is surprised to see her husband return, and more so when he wants to give things another go. Elsewhere Bert has nowhere to live but his new campervan after losing his restaurant however he doesn't let anyone else know. Louisa has to call on Martin when one of her pupils collapses during a school excursion - together they rush the pupil to the hospial.

5
50
Control-Alt-Delete
2015-10-05
60
6
51
Other People's Children
2015-10-19
60

Martin and Louisa don't seem to be having much success with their therapy, so Dr Timoney (Emily Bevan) advises that they should try and take things back to the beginning of their relationship, and plan a date, and try not to let their busy lives get in the way, even though Louisa is also trying to plan James Henry's first birthday party.

A last minute request from Danny (Tristan Sturrock), Louisa's ex-boyfriend, brings him and seven children from London camping on Ruth's farm, supervised by Al(Joe Absolom) and Bert (Ian McNeice), but they need some children from a local school to show them around: Louisa feels she has to help her old friend out, even though this further adds to her load.

Martin is not at all pleased when Danny proceeds to try and intervene in their troubled relationship.

Things are going slightly better for Mrs Tishell (Selina Cadell) and Clive (Malcolm Storry), though Clive worries that he will not be able to keep up, when Mrs. Tishell invites him back into the bedroom, with disastrous consequences.

Things don't start off too badly for Martin and Louisa at the restaurant, but when Danny calls saying one of his children, Jake, has gone missing, date night is effectively over. When they finally find Jake, they also find Bert's whisky still, and PC Penhale (John Marquez) is keen to lay down the law to Bert.

Martin and Louisa are left wondering if anything will ever go right for them, when Martin uncovers a health scare at James's party, that makes all the guests leave very quickly: not even Ruth's (Dame Eileen Atkins) birthday cake can keep them there.

7
52
Facta Non Verba
2015-10-26
60

After Martin and Louisa tell Dr Timoney (Emily Bevan) about their failed date night, she questions their ultimate compatibility. She asks them if it is time they recognise that perhaps they are not meant to be together: something for them to go and think about.

Martin has new neighbours: Erica the new art teacher at Portwenn school has moved in with her daughter, Bernie. Though Louisa is happy to finally have found a permanent teacher, this proves to be short-lived when Erica wants to try out some rather alternative ideas on the children.

PC Penhale (John Marquez) manages to protect everyone after a car accident outside the school, and Louisa is very surprised when the victim of the crash turns out to be Dr Timoney.

Penhale is happy to finally have his crime stopping talents recognised, but is confused when he is offered a transfer to Exeter, particularly as this will mean leaving Janice behind, even though he hasn't quite managed to ask her out yet.

Martin discovers that his new neighbour is both noisy and rather accident prone, and thinks nothing of calling on the doctor next door.

Bert (Ian McNeice), his whisky dream now in tatters, decides to go back to something he knows, and becomes a handyman. But even this doesn't really prove worthwhile, when his first customer, Erica, has an accident, and he has to call Martin in to help. Louisa and Martin are intrigued when Dr Timoney invites them for an additional therapy session – she might just have worked out an answer to the question of their relationship. And an American tourist seeks help from the Doc.

8
53
The Doctor Is Out
2015-11-02
60
Season 8
Episode No.
No. Overall
Title
Airdate
Runtime
Summary
1
54
Mysterious Ways
2017-09-20
60

After having therapy to save their marriage in the last series, Martin and Louisa face the challenge of living happily together with their baby James Henry. Meanwhile wedding bells are ringing for Portwenn's police constable, Joe Penhale and the Doc's nanny Janice Bone.

2
55
Sons and Lovers
2017-09-27
60

With Janice gone, Martin and Louisa are looking for a nursery for James. Mrs Tishell is shocked to learn that Al has very high blood pressure. Ruth is approached about selling her farm. Louisa helps with the diagnosis of a pupil, which spurs her on to explore a possible career change. This is not welcome news for Martin, who dislikes change of any kind, even if it could be for the better.

3
56
Farewell My Lovely
2017-10-04
60

Martin is left holding the baby when Louisa has to take Year Six pupils sailing. He has to collect James from nursery every afternoon, but with surgery hours Martin is constantly late.

4
57
Faith
2017-10-11
60

Having worked as missionaries in Kenya, Morwenna's parents, Jack and Tara Newcross, pay her a surprise visit, and are surprised by the relationship between her and Al. Morwenna is shocked to discover the real reason for her parents' return is that Tara has cancer. She has decided against treatment because of her faith. Both Morwenna and Martin think this is a foolish decision.

5
58
From the Mouths of Babes
2017-10-18
60

James is teething: nothing seems to be working, and nobody is getting any sleep. In desperation, Martin and Louisa agree to try Mel Hendy's (Rosie Ede) suggestion of amber beads. They appear to be working, until James gets a bead stuck up his nose.Mrs Tishell seems to be having a delayed onset of mourning and is "speaking to" Clive. Bert tries to offer advice, which only leads to Mrs Tishell shutting the pharmacy, inconveniencing everyone.

6
59
Accidental Hero
2017-10-25
60

Penhale decides to have a Police Open day to raise community awareness. The only genuine visitor he has though, is an angry farmer, Hannah Butler. Another three of her sheep have been stolen and Penhale seems to be doing nothing about it.

Louisa has arranged to get a lift with Tina a classmate on her course. Louisa is questioning her decision to go back to studying – can she fit it all in as Tina does?

7
60
Blade on the Feather
2017-11-01
60

Martin wakes up to an empty bed. When he goes looking for Louisa he discovers she is trying to write her resignation letter.

8
61
All My Trials
2017-11-08
60

Following the complaint to the medical authorities by a patient the Doc was treating he has been advised by Chris Parsons (Vincent Franklin) not to practice for a week before his hearing. However this does not stop patients asking for his help. Bill Potter, a local potter, approaches Martin with a suspected ganglion. Martin sends him to a surgery in Wadebridge, but Bill decides against it – he has too much work on.
Season 9
Episode No.
No. Overall
Title
Airdate
Runtime
Summary
1
62
To the Lighthouse
2019-09-25
60

Martin's medical career remains under scrutiny, as a GMC representative has come to assess him and his surgery. Meanwhile, Al accidentally proposes to Morwenna, and Mrs Tishell has a new lease on life.

2
63
The Shock of the New
2019-10-02
60

Dr Martin Ellingham's GMC report has arrived. He's required to pass three refresher courses, which will then decide whether he is deemed fit to practice, starting with a phlebotomy course.

3
64
S.W.A.L.K
2019-10-09
60

Ruth is concerned about becoming increasingly forgetful, and is even more perturbed when Martin offers to perform a mini mental state examination. It confirms she is showing early signs of dementia. Meanwhile, Louisa plans a special evening to celebrate Martin's birthday, and Al decides to throw Morwenna a surprise engagement party on the same night. There are also problems when Louisa's class tutorial ends in disaster.

4
65
Paint it Black
2019-10-16
60

This time, Martin has his second GMC assessment - mock surgery - and Buddy is missing. Meanwhile, Ken's arrival does not bring good news for Al and Bert, and Penhale unhappy with the arrival of his predecessor, Mark Mylow, who tries to take charge of his investigation.

5
66
Wild West Country
2019-10-23
60

Martin investigates after local farmer Dennis Thorpe shoots at Robert for taking some of his eggs. Meanwhile, Emily returns to the surgery to see Martin after her acne medication caused a bad reaction, a secret bidder buys the Crab and Lobster pub, and Louisa ponders if she should see a fertility specialist.

6
67
Equilibrium
2019-10-30
60

Martin and Louisa have their first fertility consultation with Dr Emma Ryder. Well aware that Martin is able to perform the tests himself, she reminds him that he is the patient now, not the doctor.

7
68
Single White Bevy
2019-11-06
60

While at the surgery Angela comments on Buddy, the dog, not being himself. Buddy's condition worsens and Martin rushes him to Angela's surgery. He discovers Angela can barely see and diagnoses cat scratch fever. But her condition means she can't operate on Buddy, and that the Doc must carry out the surgery himself, under her guidance, to save the dog.

8
69
Licence to Practice
2019-11-13
60

Bernard Newton is leading the surgery, which puts Martin at ease given he was his tutor, colleague and old friend.

Wedding bells are ringing in Portwenn with the preparations for Morwenna (Jessica Ransom) and Al's( Joe Absolom) wedding. But some last minute hitches threaten to jeopardise their big day.

There's an awkward meeting for PC Penhale (John Marquez) when his ex fiancé Janice Bone, (Robyn Addison) returns for the wedding. She left him standing at the altar, and he now wonders if she's back because she still has feelings for him.
Series Cast
| | | | |
| --- | --- | --- | --- |
| | Martin Clunes | as Dr. Martin Ellingham | |
| | Ian McNeice | as Bert Large | |
| | Caroline Catz | as Louisa Glasson | |
| | Joe Absolom | as Al Large | |
| | Selina Cadell | as Sally Tishell | |
| | Felicity Montagu | as Caroline Bosman | |
| | Stewart Wright | as PC Mark Mylow | |
| | Jeff Rawle | as Roger Fenn | |
| | Claire Bloom | as Margaret Ellingham | |
| | Kurtis O'Brien | as Peter Cronk | |
| | Julie Graham | as Maggie Penhale | |
| | Rupert Young | as Adrian Pitts | |
| | John Marquez | as Joe Penhale | |
| | Finlay Robertson | as Ross | |
| | Eileen Atkins | as Ruth Ellingham | |
| | Angeline Ball | as Julie Mitchell | |
| | Tristan Sturrock | as Danny Steel | |
| | Katherine Parkinson | as Pauline Lamb | |
| | Mary Woodvine | as Joy Cronk | |
| | Annabelle Apsion | as Jennifer Cardew | |
| | Vincent Franklin | as Chris Parsons | |
| | Joseph Morgan | as Mick Mabley | |
| | Louise Jameson | as Eleanor Glasson | |
| | Felix Scott | as Michael Pruddy | |
| | Vicki Pepperdine | as Mrs. Richards | |
| | Stephanie Cole | as Joan Norton | |
| | Lia Williams | as Edith Montgomery | |
| | Lucy Punch | as Elaine Denham | |
| | Jessica Ransom | as Morwenna Newcross | |
Series Crew
| | Position | Name |
| --- | --- | --- |
| | Creator | Craig Ferguson |
| | Creator | Dominic Minghella |
| | Creator | Mark Crowdy |
Related News
TVMaze