Doc is a heart-warming and award-winning drama about country doctor Clint Cassidy (Billy Ray Cyrus). when Clint Moves from Montana to the Big Apple, this cowboy is in for a shock! with new changes and new problems will Dr. Cassidy be able to follow his heart?
Series Overview
Rating
imDb Rating: 5.5 (660 Votes)
Metascore: N/A
Plot
Follows the adventures of a doctor in his hospital and with his friends and family.
Details
Rated: N/A
Released: 11 Mar 2001
Runtime: 60 min
Genre: Drama, Family, Romance
Director: N/A
Writer: Dave Alan Johnson, Gary R. Johnson
Actors: Billy Ray Cyrus, Derek McGrath, Richard Leacock, Andrea C. Robinson
Language: English
Country: USA, Canada
Awards: 2 wins & 15 nominations.
Total Seasons: 5
Previous Episode
Till We Meet Again
Episode 5x9; Nov 28, 2004
Previous Episodes 5x9: Till We Meet Again 5x8: Happy Trails 5x7: The Last Ride 5x6: The Family Tree 5x5: Nip, Tuck & Die 5x4: Lights, Camera, Medicine 5x3: Blindsided 5x2: Wake-Up Call 5x1: Get Me To Church On Time

View All Episodes
Cast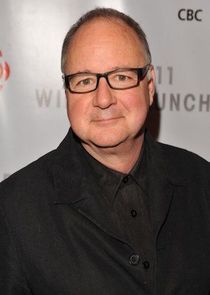 Derek McGrath as Dr. Derek Hebert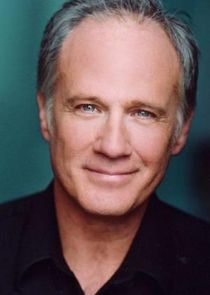 Ron Lea as Dr. Oliver Crane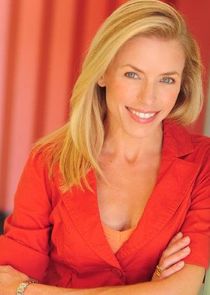 Andrea C. Robinson as Nurse Nancy Nichol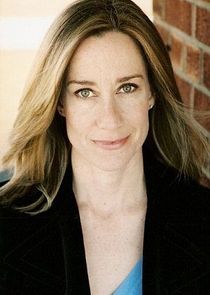 Paula Boudreau as Tippy Williams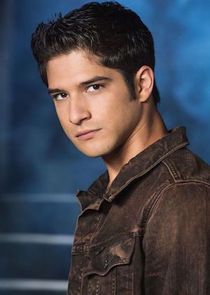 Tyler Posey as Raul Garcia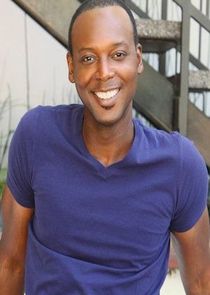 Richard Leacock as Officer Nate Jackson
View Full Cast
Skip to:
Season 1
| Episode No. | No. Overall | Title | Airdate | Runtime | Summary |
| --- | --- | --- | --- | --- | --- |
| 1 | 1 | Pilot (1) | 2001-03-11 | 60 | |
| 2 | 2 | Pilot (2) | 2001-03-11 | 60 | |
| 3 | 3 | Family Matters | 2001-03-18 | 60 | |
| 4 | 4 | All in a Day's Work | 2001-03-25 | 60 | |
| 5 | 5 | You Gotta Have Heart | 2001-04-01 | 60 | |
| 6 | 6 | The Ride | 2001-04-08 | 60 | |
| 7 | 7 | Captain Supremo: Have Tights, Will Travel | 2001-04-22 | 60 | |
| 8 | 8 | The Art of Medicine | 2001-04-29 | 60 | |
| 9 | 9 | You Say Goodbye, I Say Hello | 2001-05-06 | 60 | |
| 10 | 10 | Love or Money | 2001-05-13 | 60 | |
| 11 | 11 | Face in the Mirror | 2001-05-20 | 60 | |
Season 2
| Episode No. | No. Overall | Title | Airdate | Runtime | Summary |
| --- | --- | --- | --- | --- | --- |
| 1 | 12 | Blind Alley | 2001-09-09 | 60 | |
| 2 | 13 | I've Got a Secret | 2001-09-16 | 60 | |
| 3 | 14 | Second Opinion | 2001-09-23 | 60 | |
| 4 | 15 | Home Is Where the Heart Is | 2001-09-30 | 60 | |
| 5 | 16 | Easy Money | 2001-10-07 | 60 | |
| 6 | 17 | Garbage In, Garbage Out | 2001-10-14 | 60 | |
| 7 | 18 | First Impressions | 2001-10-28 | 60 | |
| 8 | 19 | No Time Like the Present | 2001-11-04 | 60 | |
| 9 | 20 | Some Gave All (1) | 2001-11-11 | 60 | |
| 10 | 21 | Some Gave All (2) | 2001-11-11 | 60 | |
| 11 | 22 | Gypsies, Janitors and Thieves | 2001-11-18 | 60 | |
| 12 | 23 | Tis the Season | 2001-12-16 | 60 | |
| 13 | 24 | All in the Family | 2002-01-06 | 60 | |
| 14 | 25 | Busy Man | 2002-01-20 | 60 | |
| 15 | 26 | My Boyfriend's Back | 2002-02-10 | 60 | |
| 16 | 27 | Fearless | 2002-02-17 | 60 | |
| 17 | 28 | Queen of Denial | 2002-02-24 | 60 | |
| 18 | 29 | Citizen Crane | 2002-03-03 | 60 | |
| 19 | 30 | Love of the Game | 2002-03-24 | 60 | |
| 20 | 31 | Karate Kid | 2002-03-31 | 60 | |
| 21 | 32 | The Commercial | 2002-04-28 | 60 | |
| 22 | 33 | My Secret Identity | 2002-05-05 | 60 | |
| 23 | 34 | Time Flies | 2002-05-12 | 60 | |
| 24 | 35 | Complicated | 2002-05-19 | 60 | |
Season 3
| Episode No. | No. Overall | Title | Airdate | Runtime | Summary |
| --- | --- | --- | --- | --- | --- |
| 1 | 36 | Full Disclosure | 2002-09-15 | 60 | |
| 2 | 37 | On Pins and Needles | 2002-09-22 | 60 | |
| 3 | 38 | Stroke of Luck | 2002-09-29 | 60 | |
| 4 | 39 | Sea No Evil | 2002-10-06 | 60 | |
| 5 | 40 | Nobody | 2002-10-13 | 60 | |
| 6 | 41 | Full Moon Rising | 2002-10-20 | 60 | |
| 7 | 42 | The Price of a Miracle | 2002-11-03 | 60 | |
| 8 | 43 | Second Time Around | 2002-11-10 | 60 | |
| 9 | 44 | The Producers | 2002-11-24 | 60 | |
| 10 | 45 | Man's Best Friend | 2002-12-08 | 60 | |
| 11 | 46 | A Clear and Present Danger | 2003-01-05 | 60 | |
| 12 | 47 | Don't Ask, Don't Tell | 2003-01-12 | 60 | |
| 13 | 48 | Angels in Wating | 2003-02-02 | 60 | |
| 14 | 49 | Lost and Found | 2003-02-09 | 60 | |
| 15 | 50 | Welcome to New York (1) | 2003-02-16 | 60 | |
| 16 | 51 | Welcome to New York (2) | 2003-02-23 | 60 | |
| 17 | 52 | Smoke Gets in Your Eyes | 2003-03-09 | 60 | |
| 18 | 53 | Safety First | 2003-04-13 | 60 | |
| 19 | 54 | The Checkered Flag | 2003-04-27 | 60 | |
| 20 | 55 | Evaluate This | 2003-05-04 | 60 | |
| 21 | 56 | While You Were Snoring | 2003-05-11 | 60 | |
| 22 | 57 | And Baby Makes Four | 2003-05-18 | 60 | |
Season 4
| Episode No. | No. Overall | Title | Airdate | Runtime | Summary |
| --- | --- | --- | --- | --- | --- |
| 1 | 58 | Westbury: The Final Conflict | 2003-10-05 | 60 | |
| 2 | 59 | The Way We Were | 2003-10-12 | 60 | |
| 3 | 60 | The Candidate | 2003-10-19 | 60 | |
| 4 | 61 | Pick Your Poison | 2003-11-02 | 60 | |
| 5 | 62 | Rules Of Engagement | 2003-11-09 | 60 | |
| 6 | 63 | Men In Tights | 2003-11-16 | 60 | |
| 7 | 64 | Donny's Millions | 2003-11-23 | 60 | |
| 8 | 65 | Swing Shift | 2003-12-07 | 60 | |
| 9 | 66 | No Pain, No Gain | 2004-01-11 | 60 | |
| 10 | 67 | Who Wants to Be a Millionaire | 2004-01-18 | 60 | |
| 11 | 68 | Modelrageous | 2004-01-25 | 60 | |
| 12 | 69 | Arsenic & Old Spice | 2004-02-08 | 60 | |
| 13 | 70 | Leader Of The Band | 2004-02-15 | 60 | |
| 14 | 71 | Till Death Do Us Part | 2004-02-22 | 60 | |
| 15 | 72 | Searching For Bonnie Fisher | 2004-04-04 | 60 | |
| 16 | 73 | Wedding Bell Blues | 2004-04-11 | 60 | |
| 17 | 74 | Daddy Dearest | 2004-04-18 | 60 | |
| 18 | 75 | Breaking Away | 2004-04-25 | 60 | |
| 19 | 76 | Eminent Domain | 2004-05-02 | 60 | |
| 20 | 77 | The Great Wall | 2004-05-09 | 60 | |
| 21 | 78 | Choices of the Heart | 2004-05-16 | 60 | |
| 22 | 79 | He Loves Me, He Loves Me Not | 2004-05-23 | 60 | |
Season 5
| Episode No. | No. Overall | Title | Airdate | Runtime | Summary |
| --- | --- | --- | --- | --- | --- |
| 1 | 80 | Get Me To Church On Time | 2004-10-03 | 60 | |
| 2 | 81 | Wake-Up Call | 2004-10-10 | 60 | |
| 3 | 82 | Blindsided | 2004-10-17 | 60 | |
| 4 | 83 | Lights, Camera, Medicine | 2004-10-24 | 60 | |
| 5 | 84 | Nip, Tuck & Die | 2004-10-31 | 60 | |
| 6 | 85 | The Family Tree | 2004-11-07 | 60 | |
| 7 | 86 | The Last Ride | 2004-11-14 | 60 | |
| 8 | 87 | Happy Trails | 2004-11-21 | 60 | |
| 9 | 88 | Till We Meet Again | 2004-11-28 | 60 | |
Series Cast
| | | | |
| --- | --- | --- | --- |
| | Derek McGrath | as Dr. Derek Hebert | |
| | Ron Lea | as Dr. Oliver Crane | |
| | Andrea C. Robinson | as Nurse Nancy Nichol | |
| | Paula Boudreau | as Tippy Williams | |
| | Tyler Posey | as Raul Garcia | |
| | Richard Leacock | as Officer Nate Jackson | |
| | Tracy Shreve | as Beverly Jackson | |
| | Billy Ray Cyrus | as Dr. Clint 'Doc' Cassidy | |
| | Ruth Marshall | as Donna Dewitt | |
Related News
TVMaze