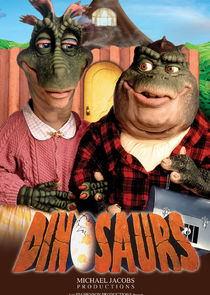 Dinosaurs follows the life of a family of dinosaurs, living in a modern world. They have TV's, fridges, microwaves, and every modern convenience. The Dinosaurs are an animatronics stone-age working-class family created by Jim Henson for Disney. Incredibly overweight, even for a dinosaur, Earl Sinclair is married to Fran and tries/fails to support 14-year-old valley girl Charlene, 16-year-old Robbie (whose crest eventually turns into a Mohawk and gets dyed purple), widowed, cranky Grandma Ethel, and terrible-twos Baby, the true master of the house. Sharp social commentary is featured surprisingly often; Earl is a tree-pusher for the Wesayso Development Corp., which regularly implements schemes to screw their workers even more and destroy the world for marginal profit increment. Chilled but live prey are kept in the refrigerator and are helpful when you can't find the milk, and caveman Hu...
Series Overview
Rating
imDb Rating: 7.4 (15,059 Votes)
Metascore: N/A
Plot
Dinosaurs follows the life of a family of dinosaurs, living in a modern world. They have TVs, fridges, etc. The only humans around are cavemen, who are viewed as pets and wild animals.
Details
Rated: TV-PG
Released: 26 Apr 1991
Runtime: 30 min
Genre: Comedy, Family, Fantasy
Director: N/A
Writer: Michael Jacobs, Bob Young
Actors: Stuart Pankin, Jessica Walter, Jason Willinger, Leif Tilden
Language: English
Country: USA
Awards: Won 1 Primetime Emmy. Another 4 wins & 3 nominations.
Total Seasons: 4
Previous Episode
Georgie Must Die
Episode 4x14; Oct 19, 1994
Previous Episodes 4x14: Georgie Must Die 4x13: Into the Woods 4x12: Working Girl 4x11: Variations on a Theme Park 4x10: Life in the Faust Lane 4x9: Earl and Pearl 4x8: Scent of a Reptile 4x7: Changing Nature 4x6: Terrible Twos

View All Episodes
Cast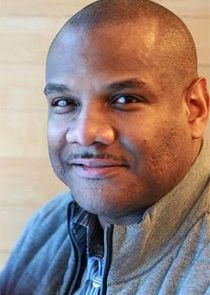 Kevin Clash as Baby Sinclair
Florence Stanley as Grandma Ethyl Phillips
Sally Struthers as Charlene Sinclair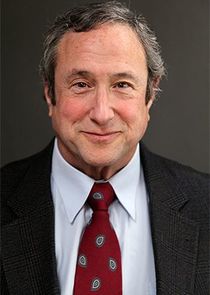 Stuart Pankin as Earl Snead Sinclair
Sherman Hemsley as B.P. Richfield
Jason Willinger as Robbie Sinclair
View Full Cast
Recent News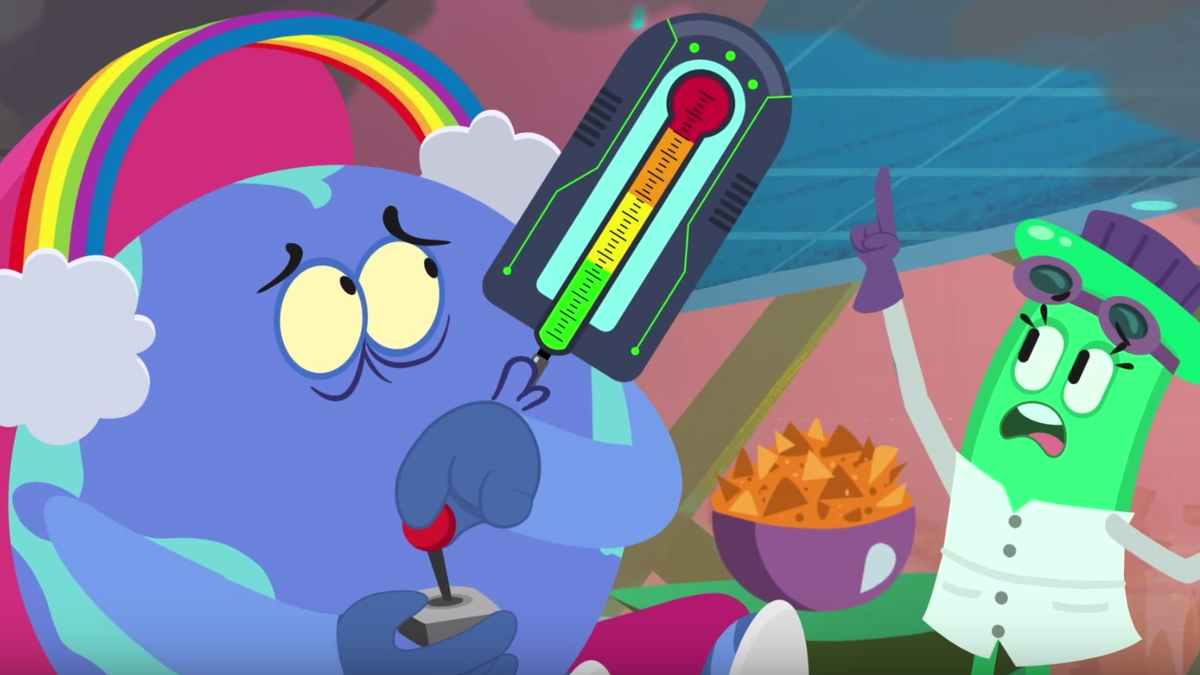 Teach Your Kids About the World With This Animated Series
If your kid has a wide range of interests—and a short attention span—they'll probably be into Triviatopia, a series of educational animated videos on YouTube about everything from science, history and art to technology and the environment. Read more...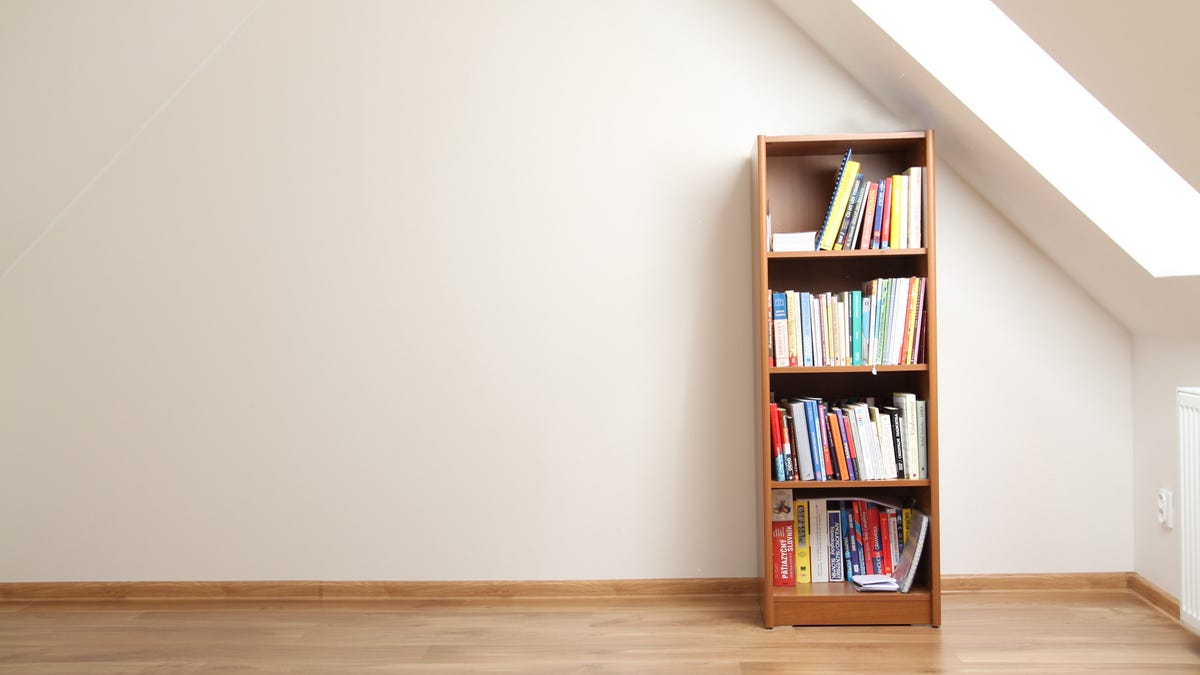 Turn Your Old Bookcase Into a Sensory Activity Center
Every now and then, you move to a new home or you rearrange the room of your current home and you find yourself with a bookcase that no longer quite fits in the new or updated space. So now what do you do with it? Read more...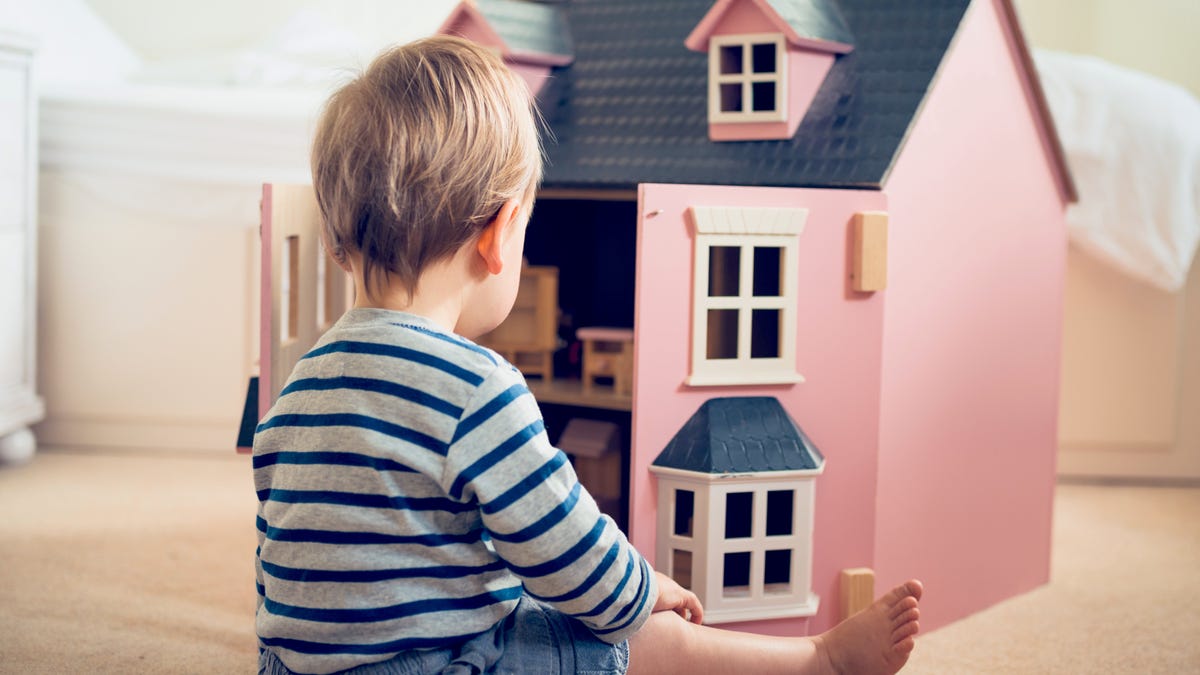 How Parents Can Fight Gender Stereotypes
Parents have plenty of reasons to fight against traditional gender stereotypes. We want our girls to pursue STEM careers, we want our boys to feel comfortable expressing sadness or fear, and we also want to not assume that their outward gender appearance is t…
via NewsAPI
View More Related News
Skip to:
Season 1
| Episode No. | No. Overall | Title | Airdate | Runtime | Summary |
| --- | --- | --- | --- | --- | --- |
| 1 | 1 | The Mighty Megalosaurus | 1991-04-26 | 30 | Earl tells Baby the events surrounding his birth. Fran has one wish in life, which is a new set of pots and pans with mesh screens for lids, said to be the better to keep dinner in the pot. Earl realizes that he can't afford to buy the simplest of pleasures for his family, which leads him to ask boss Richfield for a raise, with disastrous results. A chance meeting with the escaped "dinner" saves the day (and job) when dinner reappears as Earl's new supervisor at WESAYSO Development Corp. |
| 2 | 2 | The Mating Dance | 1991-05-03 | 30 | Earl shoulders household duties for a weekend, sending exhausted Fran to her mother's for a little rest and relaxation. When she returns to a frazzled Earl, singed baby and demolished household, Earl discovers that Fran's unhappiness does not stem from the kids, but rather from him. At Roy's suggestion, Earl takes a refresher course in the Mating Dance, attempting to once again woo and win his wife. |
| 3 | 3 | Hurling Day | 1991-05-10 | 30 | Earl is excited to throw his mother-in-law Ethyl into the tar pits on her 72nd birthday, an old dinosaur tradition. The tradition specifies that men have the honor (and pleasure) of throwing their mother-in-law off a cliff. The day before the hurling, however, Robbie decides that it is the tradition and not his grandmother that should be hurled. |
| 4 | 4 | High Noon | 1991-05-17 | 30 | Earl is challenged to fight to the death by Gary, a 50' Dilophosaurus who took a fancy to Fran in the frozen food section of the supermarket. Earl must decide whether or not to fight for what belongs to him, or to follow the law of the jungle and run like nuts. |
| 5 | 5 | The Howling | 1991-05-24 | 30 | When male dinosaurs turn 15, they go through a rite-of-passage known as "The Howling", during which the youngsters join the adults on top of the mountain to howl at the new moon. Robbie does not see the point, however, and rebels. This sets off a chain of events, including the dissolution of Earl and Roy's friendship, which causes Robbie to understand that rituals that get dismissed as superstition are actually designed to protect the tribe. Robbie gains a new appreciation for being a dinosaur. |
Season 2
Episode No.
No. Overall
Title
Airdate
Runtime
Summary
1
6
The Golden Child
1991-09-18
30

Baby, unappreciated by Earl, inexplicably grows a golden horn from his forehead. Earl is appalled, until he learns from the dinosaur druids that the appearance of a golden horned baby was foretold in The Book of Dinosaurs. Baby becomes a cult object and Earl is a celebrity by association. The horn eventually comes off, but Earl comes to appreciate the treasure that his baby is all by himself.

2
7
Family Challenge
1991-09-25
30

Fran demands her family spend more time together, and, in order to get their attention, she wrecks the TV. When a meteor crashes through the roof of their home breaking their other TV set, Earl leads the family to try their luck as game show participants, where the first prize is a new TV. Earl messes up on obscure areas of knowledge, but is humiliated when all of the questions focus on how well he knows his family, which is not as well as he thinks. They study their history, but by time they appear on the show, all of the categories have to do with the latest television events.

3
8
I Never Ate for My Father
1991-10-02
30

Robbie refuses to join a Young Carnivore Association and considers becoming a herbivore. Earl is appalled and hauls Robbie off to hunt in the wilderness, to reinforce the carnivore ethic: the bigger eats the smaller. When Robbie is eaten by an enormous swamp monster, Earl is forced to reconsider his philosophy. When Earl, too, is eaten, the father and son continue their argument inside the belly of the beast.

4
9
Charlene's Tale
1991-10-09
30

Charlene is despondent because she is the last girl in the eighth grade to grow a tail. Her outlook miraculously changes when her tail appears overnight, however. Earl's awareness of his little girl's budding womanhood drives him to distraction, but reassurance from Charlene that she will always be her father's little girl cheers him up.

5
10
Endangered Species
1991-10-16
30

It is Earl and Fran's 20th wedding anniversary, the Graptolite anniversary. Graptolites are the sweetest-tasting and most adorable little animals, but they are also quickly disappearing from the earth. Earl has acquired the last pair before they become extinct, and everyone else wants them, particularly his boss Mr. Richfield. Robbie befriends the creatures and finds they are the very last pair. Soon, father and son are at each other's throats over the fate of the Graptolites.

6
11
Employee of the Month
1991-10-23
30

Richfield institutes an Employee Suggestion Box, which has Earl and Roy racking their brains in an effort to impress the boss. At Earl's suggestion, the employee coming up with the best suggestion each month will receive dinner with Richfield and their name on a plaque - with Earl named the first "Employee of the Month". Earl's big moment is somewhat tarnished, though, when Richfield does not show up for dinner.

7
12
When Food Goes Bad
1991-10-30
30

Charlene is left alone to babysit Baby Sinclair, who is teething, while Fran and Earl go out for a nice romantic dinner. Fran gives into temptation to call home, but no one answers; the children have been kidnapped by food that has been left in the refrigerator for too long and gone bad. Charlene must use her wits to foil the food before Fran and Earl get home.

8
13
Career Opportunities
1991-11-06
30

Robbie is assigned Tree Pusher as his life's vocation by the all-powerful The Job Wizard. In the process of showing an unenthusiastic Robbie how wonderful a job Tree Pusher is, Earl comes to realize instead how pointless his own life actually is, and retires to bed, unable to move. When Robbie has to replace Earl at the worksite, he gets into trouble and Earl must rally to rescue his son.

9
14
Unmarried... with Children
1991-11-13
30

Earl and Fran's marriage license expires. When Earl bungles the renewal test by displaying complete ignorance of the details of his marriage, Fran considers not picking up Earl's option. Earl is forced to move in with Roy, while the Sinclair's new next door neighbor, Monica – an Apatosaurus and the first divorced female in history – shows Fran that the single life has possibilities.

10
15
How to Pick Up Girls
1991-11-20
30

Robbie hires his best friend Spike to teach him how to pick up a girl that he has a brutal crush on, but Spike's unique advice gets Robbie grounded; a situation that Robbie finds not nearly as unbearable as the discovery that Spike, having refined his flirtatious technique, is dating the girl of Robbie's dreams.

11
16
Switched at Birth
1991-11-27
30

Planning for Baby's first birthday, the Sinclairs discover evidence that their baby may have been switched with another baby while still an egg. Earl is tantalized by the notion that there is a polite, well-behaved baby out there somewhere who might be his son. Fran is unwilling even to consider the possibility until she meets the other baby – who looks exactly like the Sinclair baby except he is green like Earl – and the other father shares certain personality traits with the Sinclair's baby.

12
17
Refrigerator Day
1991-12-11
30

The happiest holiday in Pangaea is approaching, and Earl overspends on presents for the family. When the traditional WESAYSO bonus fails to come through for Earl, the family is placed under financial threat. Any hope for a joyous holiday is dashed when their refrigerator is repossessed. With no food, no refrigerator, and no money, the family is forced to fall back on the spiritual side of the holiday.

13
18
What 'Sexual' Harris Meant
1991-12-18
30

Monica begins working for Mr. Richfield where she first meets her supervisor Al "Sexual" Harris. Al "Sexual" Harris uses suggestive language, but Monica turns him down. Al "Sexual" Harris fires Monica, who in turn takes the company to court with charges of sexual harassment. This forces the courts to try to determine what exactly "Sexual Harris meant".

14
19
Fran Live
1992-01-08
30

Fran calls a phone-in TV advice show with a suggestion for the host and ends up hosting the show herself. Fran's anecdotes over the air expose Earl to ridicule at work, however, and pressure builds for her to quit her job.

15
20
Power Erupts
1992-01-15
30

As a science project for school, Robbie comes up with an idea for tapping the geothermal energy of volcanoes to heat the homes of all Pangaea. The idea is taken seriously by the government and Robbie seems to be a hero, except that his plan for free energy threatens the business interests of the WESAYSO Corporation, which sells energy for a profit. When WESAYSO puts the screws to Earl to squash his son's idea, Earl is put in conflict with Robbie.

A DNN news report segment shows a volcano eruption at the summit of Mt. Thunder at the beginning of this episode; stranding dinosaurs in their homes, ravaging acres of farmland and forcing schools and workplaces to be closed due to an "Ash Day". At the end of this episode, it is revealed in the DNN news segment as it is being mentioned that WESAYSO has acquired the volcano, that the mountain (when seen on the Sinclair's television set and the cameraman - on the Sinclair's TV screen, of course - shoots the footage of the mountain from its ground level next to a "Keep Out" sign) bears a resemblance to the same volcano seen on the opening (and mid-bumpers with a pterosaur in flight) credits (either from a ptero-copter or the top of another mountain paralleling the volcano) to all of the episodes of Dinosaurs with the show's name and logo (and even the episode titles followed by one credit on the VHS releases) revealed in capital at the bottom (or middle) of the volcano on the television screen. While it is a possibility that the volcano seen in the show's opening credits and mid-bumpers (or another volcano, presumingly Mt. Thunder from this episode, made to look like the one from the opening credits) is believed to be Mt. Thunder, it is not officially revealed or confirmed by Dinosaurs ' producers.

16
21
The Clip Show
1992-01-22
30

Sir David Tushingham, a self-important archaeologist, attempts to shed light upon the mysterious world of the dinosaurs in a mock-documentary featuring clips from the first eleven episodes that proves the theories of modern science fall far short of the real world in which Earl and his family inhabited millions of years ago.

17
22
A New Leaf
1992-02-05
30

Following a fierce argument with Earl, Robbie storms out of the house to meet Spike and discovers an appealing leaf that, when ingested, makes them both effusively happy. Upon returning home, Earl is surprised to find Robbie in such an elated state until he samples some of Robbie's leaves. Expecting to find father and son at war, Fran is puzzled when she discovers Earl and Robbie arm in arm. Suspicious of the tantalizing leaves, Fran exhibits cautious restraint and becomes increasingly concerned when her family happily decides to remain at home rather than go to work or school. Earl's lack of concern after discovering he has been fired forces Fran, who refuses to become co-dependent, to abscond from the house and leave a delirious Earl, Robbie and Charlene to hopelessly fend for themselves. Having run out of leaves, they are forced to recognize what they have become, but Spike tests their resolve when he uncovers fresh leaves. This leaves them with a choice of two things: their lives, or the plant. At the end of the show, Robbie gives a PSA announcement why drugs are bad and what happens to people when they take it.

18
23
The Last Temptation of Ethyl
1992-02-12
30

When Ethel unexpectedly dies, she goes to the afterlife and finds out how beautiful it is. Before she can be reunited with her husband, however, it is revealed that she is only unconscious and will wake up. Anxious to soon return to the afterlife, Ethel goes on TV and tells the viewers how wonderful it is. Unfortunately for Ethel, the afterlife has its own message for her.

19
24
Nuts to War (1)
1992-02-26
30

A petty territorial dispute between the main dinosaurs and the four-leggers across the swamp escalates into the first war ever to exist. Robbie is selected to go into the 'Nuts To War' war. However, Fran is worried and scared to death that Robbie will be killed in the war, so she decides to let Earl and Roy go to the battlefield.

20
25
Nuts to War (2)
1992-02-26
30

Earl and Roy join Charlene as USO entertainers, and rush to the front to retrieve Robbie, because it looks like this "war thing" is getting a little bit out of hand. Earl tries to stop Robbie from going through with the war, but Robbie ignores his father's wishes.

21
26
And the Winner Is...
1992-03-27
30

When the Chief Elder dies in the process of naming Baby Sinclair (now "Aaah Aagh I'm Dying You Idiot Sinclair"), Earl becomes embroiled in an intense but unsurprisingly non-substantive campaign with B.P. Richfield for Chief Elder of Pangaea: first as Richfield's patsy, and later as a self-made, come-from-behind candidate bent on preventing a bleak homeland under what appears to be Richfield's imminent rule.

22
27
Slave to Fashion
1992-03-30
30

Feeling like a social outcast at school, Charlene begs her father for money to buy an expensive fur coat that none of the other girls have, and her grandmother ends up giving it to her. The coat indeed makes Charlene the envy of her friends, but unlike other status symbols, it talks, and begins to make demands that cause Charlene to become alienated from her family and friends, especially her best friend.

23
28
Leader of the Pack
1992-04-24
30

Robbie is drafted as the leader of Spike's gang when the former leader disappears after a wild night with Robbie and the gang assumes that Robbie ate him.

24
29
Wesayso Knows Best
1992-05-08
30

To improve its public image, the WESAYSO Corporation picks the perfect employee family to be featured in their company advertisement. Earl's dream comes true when his family is chosen, but WESAYSO feels Roy has more audience appeal. When the ad campaign is a hit, Earl moves out of his own house so Roy can move in. Roy soon learns that parental responsibility is more difficult than he thinks, however, and Earl realizes that his family and friend might not be successful without him.
Season 3
| Episode No. | No. Overall | Title | Airdate | Runtime | Summary |
| --- | --- | --- | --- | --- | --- |
| 1 | 30 | Nature Calls | 1992-09-18 | 30 | |
| 2 | 31 | Baby Talk | 1992-10-02 | 30 | |
| 3 | 32 | Network Genius | 1992-10-16 | 30 | |
| 4 | 33 | The Discovery | 1992-10-23 | 30 | |
| 5 | 34 | Little Boy Boo | 1992-10-30 | 30 | |
| 6 | 35 | Germ Warfare | 1992-11-06 | 30 | |
| 7 | 36 | Hungry for Love | 1992-11-13 | 30 | |
| 8 | 37 | License to Parent | 1992-11-20 | 30 | |
| 9 | 38 | Charlene's Flat World | 1992-12-04 | 30 | |
| 10 | 39 | Wilderness Weekend | 1992-12-18 | 30 | |
| 11 | 40 | The Son Also Rises | 1993-01-08 | 30 | |
| 12 | 41 | Getting to Know You | 1993-01-15 | 30 | |
| 13 | 42 | Green Card | 1993-01-29 | 30 | |
| 14 | 43 | Out of the Frying Pan | 1993-02-05 | 30 | |
| 15 | 44 | Steroids to Heaven | 1993-02-12 | 30 | |
| 16 | 45 | Honey, I Miss the Kids | 1993-02-19 | 30 | |
| 17 | 46 | Swamp Music | 1993-02-26 | 30 | |
| 18 | 47 | Dirty Dancin' | 1993-03-12 | 30 | |
| 19 | 48 | If You Were a Tree | 1993-04-18 | 30 | |
| 20 | 49 | We Are Not Alone | 1993-05-02 | 30 | |
| 21 | 50 | Charlene and Her Amazing Humans | 1993-05-09 | 30 | |
| 22 | 51 | The Clip Show II | 1993-07-02 | 30 | |
Season 4
| Episode No. | No. Overall | Title | Airdate | Runtime | Summary |
| --- | --- | --- | --- | --- | --- |
| 1 | 52 | Monster Under the Bed | 1994-06-01 | 30 | |
| 2 | 53 | Earl, Don't Be a Hero | 1994-06-08 | 30 | |
| 3 | 54 | The Greatest Story Ever Sold | 1994-06-22 | 30 | |
| 4 | 55 | Driving Miss Ethyl | 1994-06-29 | 30 | |
| 5 | 56 | Earl's Big Jackpot | 1994-07-06 | 30 | |
| 6 | 57 | Terrible Twos | 1994-07-13 | 30 | |
| 7 | 58 | Changing Nature | 1994-07-20 | 30 | |
| 8 | 59 | Scent of a Reptile | 1994-09-07 | 30 | |
| 9 | 60 | Earl and Pearl | 1994-09-14 | 30 | |
| 10 | 61 | Life in the Faust Lane | 1994-09-21 | 30 | |
| 11 | 62 | Variations on a Theme Park | 1994-09-28 | 30 | |
| 12 | 63 | Working Girl | 1994-10-05 | 30 | |
| 13 | 64 | Into the Woods | 1994-10-12 | 30 | |
| 14 | 65 | Georgie Must Die | 1994-10-19 | 30 | |
Series Cast
| | | | |
| --- | --- | --- | --- |
| | Kevin Clash | as Baby Sinclair | |
| | Florence Stanley | as Grandma Ethyl Phillips | |
| | Sally Struthers | as Charlene Sinclair | |
| | Stuart Pankin | as Earl Snead Sinclair | |
| | Sherman Hemsley | as B.P. Richfield | |
| | Jason Willinger | as Robbie Sinclair | |
| | Christopher Meloni | as Spike | |
| | Sam McMurray | as Roy Hess | |
| | Jessica Walter | as Fran Sinclair | |
| | Suzie Plakson | as Monica Devertabrae | |
Series Crew
| | Position | Name |
| --- | --- | --- |
| | Creator | Michael Jacobs |
| | Creator | Bob Young |
Related News
TVMaze