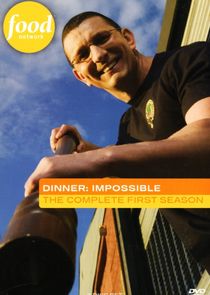 Robert Irvine is ready for any challenge he is challenged to overcome culinary obstacles and deliver a delicious meal before his time runs out. With new challenges from this exciting, fun-loving chef, viewers will see if Robert can make dinner, possible!
Series Overview
Rating
imDb Rating: 7.5 (472 Votes)
Metascore: N/A
Plot
Each episode Chef Robert Irvine, along with his two sous-chefs, George and George, must complete a different culinary challenge in a limited amount of time.
Details
Rated: TV-G
Released: 24 Jan 2007
Runtime: 30 min
Genre: Reality-TV
Director: N/A
Writer: N/A
Actors: Robert Irvine, David Britton, George Galati
Language: English
Country: USA
Awards: N/A
Total Seasons: 8
Previous Episode
Spring Training Tangle
Episode 8x13; Jul 07, 2010
Previous Episodes 8x13: Spring Training Tangle 8x12: Mission in the Mud 8x11: Caffeine Crash 8x10: Judgment Day 8x9: Speed Dating Downfall 8x8: Disney Dilemma 8x7: Robert's Lost Mission 8x6: Balloon Blowup 8x5: Pirate Peril

View All Episodes
Recent News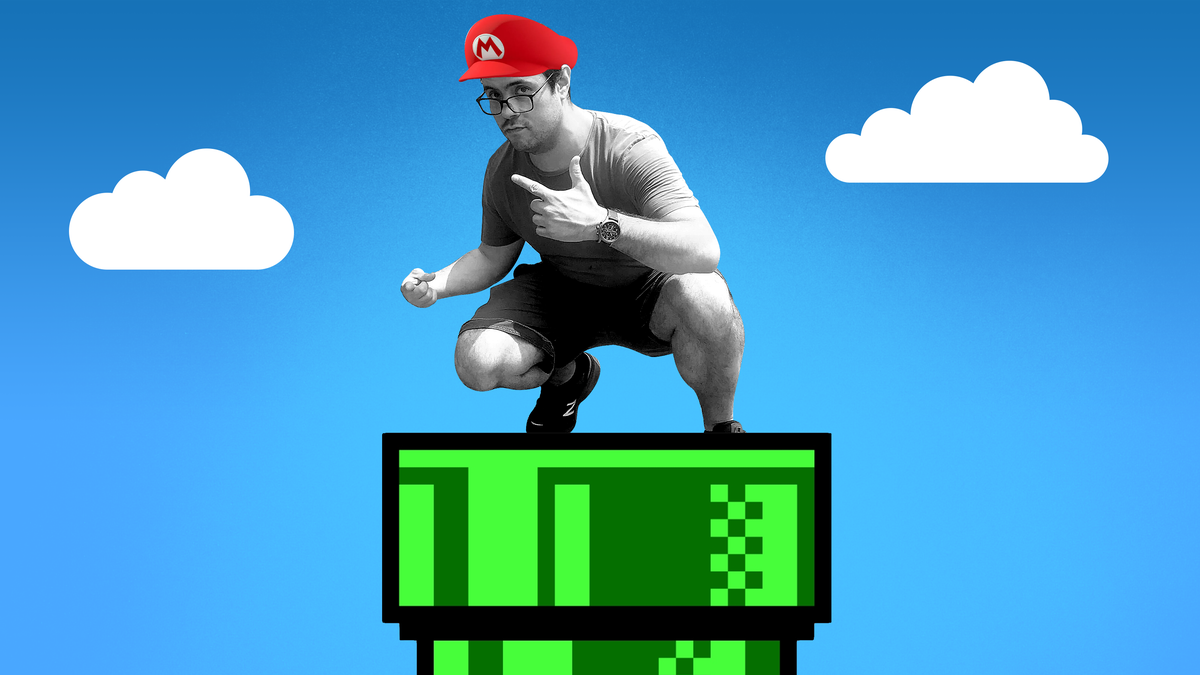 It's a-Goodbye, Mario
After working with Mario for almost three years, I can say without a doubt that he's one of the smartest editors I've ever encountered. But there are also lots of smart people in the world. Mario is a rare combination of brilliant, hardworking, and kind, and …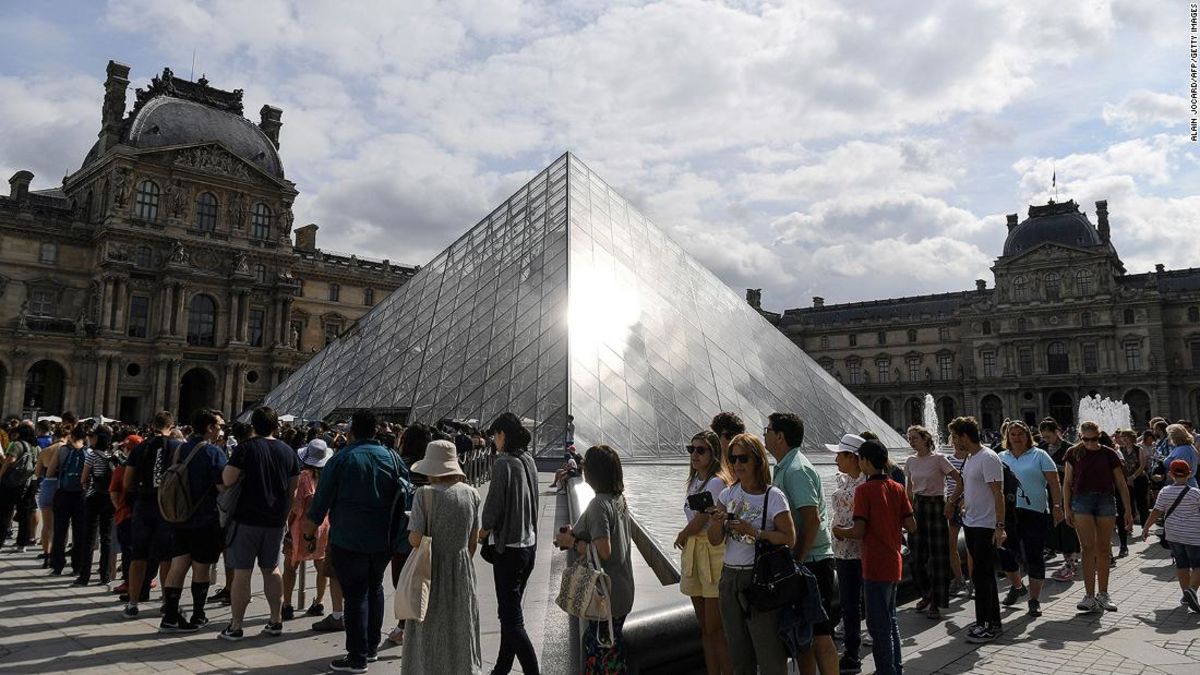 How overtourism killed spontaneous travel
Picture the scene. You're on vacation. You've had a slow morning wandering round, a long lunch and a stroll around the city. You realize you're near that gallery you've been meaning to visit -- so you walk over.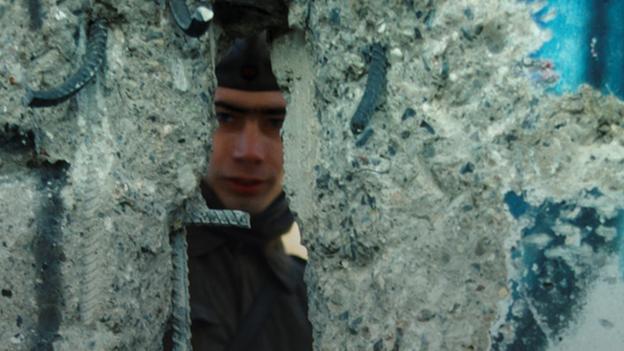 via NewsAPI
View More Related News
Skip to:
Season 1
| Episode No. | No. Overall | Title | Airdate | Runtime | Summary |
| --- | --- | --- | --- | --- | --- |
| 1 | 1 | Here Comes the Chef: Wedding: Impossible | 2007-01-24 | 60 | |
| 2 | 2 | Beg, Borrow and Steal: Tailgating: Impossible | 2007-01-24 | 60 | |
| 3 | 3 | Miles Off the Coast: Fundraiser: Impossible | 2007-01-31 | 60 | |
| 4 | 4 | Back in Time: Ye Ol' Dinner Impossible | 2007-02-07 | 60 | |
| 5 | 5 | Race on the Rails: Dinner Train: Impossible | 2007-02-14 | 60 | |
| 6 | 6 | The British Cowboy: Cattle Drive: Impossible | 2007-02-21 | 60 | |
| 7 | 7 | Stranded: Deserted Island: Impossible | 2007-02-28 | 60 | |
| 8 | 8 | Infiltrating the CIA | 2007-03-07 | 60 | |
| 9 | 9 | Secret Service: Inauguration Impossible | 2007-03-14 | 60 | |
| 10 | 10 | A Hollywood Ambush: Premier Impossible | 2007-03-21 | 60 | |
| 11 | 11 | The Frozen Chef: Ice Hotel Impossible | 2007-04-11 | 60 | |
| 12 | 12 | Rush Dinner: Frat House Impossible | 2007-04-18 | 60 | |
| 13 | 13 | Boot Camp | 2007-05-16 | 60 | |
Season 2
| Episode No. | No. Overall | Title | Airdate | Runtime | Summary |
| --- | --- | --- | --- | --- | --- |
| 1 | 14 | Major League Ballpark Challenge | 2007-07-22 | 60 | |
| 2 | 15 | Spelling Bee Impossible | 2007-08-01 | 60 | |
| 3 | 16 | Lunch Lady Land | 2007-08-08 | 60 | |
| 4 | 17 | Night Shift Impossible | 2007-08-15 | 60 | |
| 5 | 18 | Dinner Under Construction | 2007-08-22 | 60 | |
| 6 | 19 | The Catwalk Chef | 2007-08-29 | 60 | |
| 7 | 20 | Celebrity Golf Tournament | 2007-09-05 | 60 | |
| 8 | 21 | Camp Cookoff: Robert vs. Guy | 2007-10-17 | 60 | |
| 9 | 22 | Mall Madness | 2007-10-24 | 60 | |
| 10 | 23 | Magicians Meal | 2007-10-31 | 60 | |
| 11 | 24 | Pixar Movie Mission | 2007-11-07 | 60 | |
| 12 | 25 | Elvis Eats | 2007-11-14 | 60 | |
| 13 | 26 | Mission: Holiday Hope | 2007-12-12 | 60 | |
Season 3
| Episode No. | No. Overall | Title | Airdate | Runtime | Summary |
| --- | --- | --- | --- | --- | --- |
| 1 | 27 | Cruise Against the Clock | 2008-01-16 | 60 | |
| 2 | 28 | Air Force Anniversary | 2008-01-23 | 60 | |
| 3 | 29 | Medieval Mayhem | 2008-01-30 | 60 | |
| 4 | 30 | Circus Juggling | 2008-02-06 | 60 | |
| 5 | 31 | Robert & the Chocolate Factory | 2008-02-13 | 60 | |
| 6 | 32 | Late for the Luau | 2008-02-20 | 60 | |
| 7 | 33 | Santa Fe Struggle | 2008-03-12 | 60 | |
| 8 | 34 | Groundhog Daze | 2008-03-26 | 60 | |
| 9 | 35 | Brewhouse Bites | 2008-04-23 | 60 | |
| 10 | 36 | Culture Clash Wedding | 2008-04-30 | 60 | |
| 11 | 37 | Operation: Improv | 2008-05-21 | 60 | |
| 12 | 38 | Firehouse Fiasco | 2008-05-28 | 60 | |
Season 4
| Episode No. | No. Overall | Title | Airdate | Runtime | Summary |
| --- | --- | --- | --- | --- | --- |
| 1 | 39 | Disney Dinner Dash | 2008-07-02 | 60 | |
| 2 | 40 | Puerto Rican Predicament | 2008-07-09 | 60 | |
| 3 | 41 | Far East Feast | 2008-07-16 | 60 | |
Season 5
| Episode No. | No. Overall | Title | Airdate | Runtime | Summary |
| --- | --- | --- | --- | --- | --- |
| 1 | 42 | Boardwalk | 2008-08-13 | 60 | |
| 2 | 43 | Escape to Alcatraz | 2008-08-20 | 60 | |
| 3 | 44 | Grand Ole Opry Obstacles | 2008-08-27 | 60 | |
| 4 | 45 | No Pork, No Pressure | 2008-09-03 | 60 | |
| 5 | 46 | Mother's Day Madness | 2008-09-10 | 60 | |
| 6 | 47 | Block Party Blowout | 2008-09-17 | 60 | |
| 7 | 48 | Crayon Craziness | 2008-09-24 | 60 | |
| 8 | 49 | Hospital Hijinks | 2008-10-01 | 60 | |
| 9 | 50 | The Pork Man's Nightmare | 2008-10-29 | 60 | |
| 10 | 51 | Street Cart Critics | 2008-11-05 | 60 | |
Season 6
| Episode No. | No. Overall | Title | Airdate | Runtime | Summary |
| --- | --- | --- | --- | --- | --- |
| 1 | 52 | X Food at the X Games | 2009-04-08 | 60 | |
| 2 | 53 | Yahoo Search Scramble | 2009-04-15 | 60 | |
| 3 | 54 | Casino Craziness | 2009-04-22 | 60 | |
| 4 | 55 | NBA All-Star Stress | 2009-04-29 | 60 | |
| 5 | 56 | Crossword Puzzle Crisis | 2009-05-06 | 60 | |
| 6 | 57 | Barbie's Birthday Breakdown | 2009-06-10 | 60 | |
Season 7
| Episode No. | No. Overall | Title | Airdate | Runtime | Summary |
| --- | --- | --- | --- | --- | --- |
| 1 | 58 | Roller Derby Debacle | 2009-08-12 | 60 | |
| 2 | 59 | Candy Catastrophe | 2009-08-19 | 60 | |
| 3 | 60 | Amusement Park Adventure | 2009-08-26 | 60 | |
| 4 | 61 | Feeding Frenzy at the Zoo | 2009-09-02 | 60 | |
| 5 | 62 | Food Court Fiasco | 2009-09-09 | 60 | |
| 6 | 63 | Ice Cream Meltdown | 2009-09-16 | 60 | |
| 7 | 64 | Block Party | 2009-10-14 | 60 | |
| 8 | 65 | Sesame Street Scramble | 2009-10-21 | 60 | |
| 9 | 66 | Rock & Roll Hall of Fame: Rock the Chef | 2009-10-28 | 60 | |
| 10 | 67 | Double Jeopardy | 2009-11-04 | 60 | |
| 11 | 68 | WWE: A Mission on the Mat | 2009-11-11 | 60 | |
| 12 | 69 | Newseum: Museum Mayhem | 2009-11-18 | 60 | |
| 13 | 70 | Robert and Guy's Holiday Havoc | 2009-12-09 | 60 | |
Season 8
| Episode No. | No. Overall | Title | Airdate | Runtime | Summary |
| --- | --- | --- | --- | --- | --- |
| 1 | 71 | Boxed In: Terminal Trouble | 2010-03-03 | 60 | |
| 2 | 72 | Dorm Food Doom | 2010-03-10 | 60 | |
| 3 | 73 | Ironman Obstacles | 2010-03-17 | 60 | |
| 4 | 74 | Destroyer Disaster | 2010-03-24 | 60 | |
| 5 | 75 | Pirate Peril | 2010-03-31 | 60 | |
| 6 | 76 | Balloon Blowup | 2010-04-07 | 60 | |
| 7 | 77 | Robert's Lost Mission | 2010-05-19 | 60 | |
| 8 | 78 | Disney Dilemma | 2010-06-02 | 60 | |
| 9 | 79 | Speed Dating Downfall | 2010-06-09 | 60 | |
| 10 | 80 | Judgment Day | 2010-06-16 | 60 | |
| 11 | 81 | Caffeine Crash | 2010-06-23 | 60 | |
| 12 | 82 | Mission in the Mud | 2010-06-30 | 60 | |
| 13 | 83 | Spring Training Tangle | 2010-07-07 | 60 | |
Related News
TVMaze