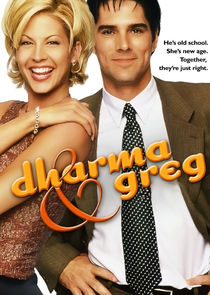 When free-spirited yoga instructor Dharma Finkelstein meets conservative attorney Greg Montgomery, it's love at first sight. Unfortunately, there is absolutely no love in the air when Dharma's hippie parents and Greg's blue-blood establishment parents finally meet after their children have already married at a drive-thru chapel in Reno. With friends and family all suggesting that a quick annulment would be best, it's no surprise that the couple begins to second-guess their impulsive nuptials. But it's soon evident that nothing can stand in the way of true love!
Series Overview
Rating
imDb Rating: 6.3 (27,069 Votes)
Metascore: N/A
Plot
A free spirited yoga instructor finds true love in a conservative lawyer and they got married on the first date. Though they are polar opposites; her need of stability is fulfilled with him, his need of optimism is fulfilled with her.
Details
Rated: TV-PG
Released: 24 Sep 1997
Runtime: 30 min
Genre: Comedy, Romance
Director: N/A
Writer: Chuck Lorre, Dottie Dartland Zicklin
Actors: Jenna Elfman, Thomas Gibson, Joel Murray, Mimi Kennedy
Language: English
Country: USA
Awards: Won 1 Golden Globe. Another 10 wins & 40 nominations.
Total Seasons: 5
Previous Episode
The Mamas and the Papas (a.k.a. Finale) (2)
Episode 5x24; Apr 30, 2002
Previous Episodes 5x24: The Mamas and the Papas (a.k.a. Finale) (2) 5x23: The Mamas and the Papas (a.k.a. Finale) (1) 5x22: Tuesday's Child 5x21: The Parent Trap 5x20: The Tooth Is Out There 5x19: This Diamond Ring 5x18: Mission: Implausible 5x17: She's with the Band 5x16: I Think, Therefore I Am in Trouble

View All Episodes
Cast
Susan Sullivan as Kitty Montgomery
Jenna Elfman as Dharma Freedom Finkelstein Montgomery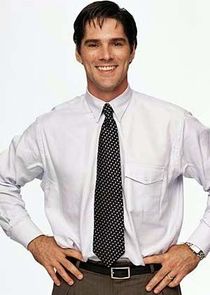 Thomas Gibson as Gregory "Greg" Clifford Montgomery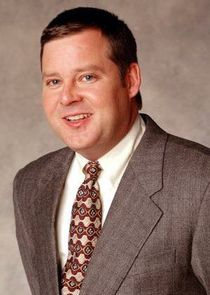 Joel Murray as Peter "Pete" Cavanaugh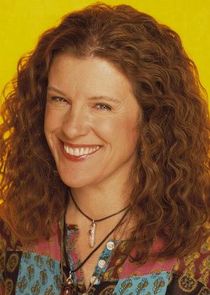 Mimi Kennedy as Abby Kathleen O'Neil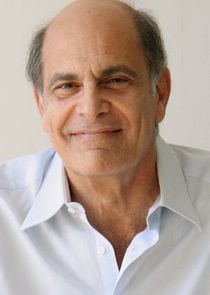 Alan Rachins as Myron Lawrence "Larry" Finkelstein
View Full Cast
Recent News
30 canceled TV shows from the 2000s you forgot you loved
As well as the more popular TV shows of the 2000s, there were shows we've forgotten — but loved just as much. From "Pushing Daisies" to "Flight of the Conchords," we've said goodbye to some truly quirky comedy shows in the past two decades. "Freaks and Geeks"…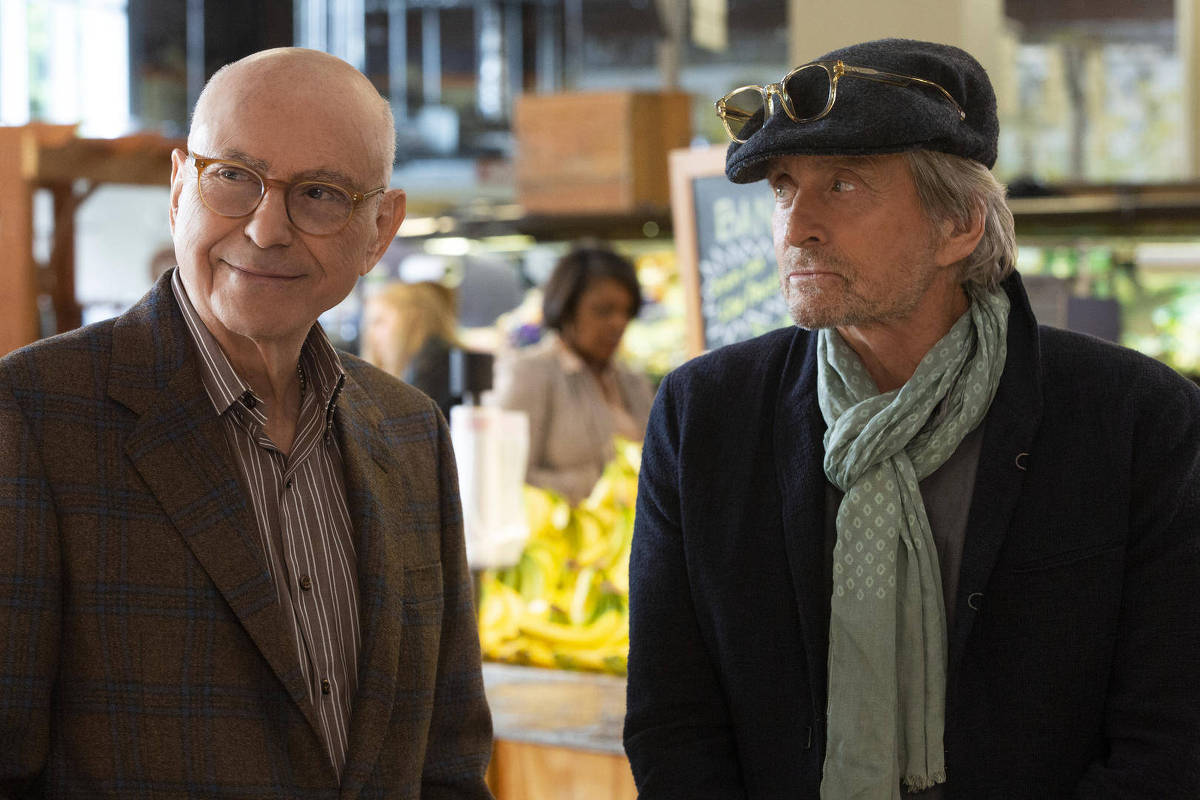 via NewsAPI
View More Related News
Skip to:
Season 1
| Episode No. | No. Overall | Title | Airdate | Runtime | Summary |
| --- | --- | --- | --- | --- | --- |
| 1 | 1 | Pilot | 1997-09-24 | 30 | When Greg sees Dharma on the subway, they can't stop looking at each other. She recognizes his picture in the newspaper and finds him in his office, drags him to a Giants baseball game, then for pie in Reno, where they get married all within the same day. Back at home, the dream soon turns into a nightmare for Greg when he meets Dharma's hippie parents. They can't tell her dad Larry that they committed the 'fascist state's unnatural' act of marriage. Dharma's adventure begins when she meets Greg's socialite snob parents. The happy couple finds themselves in a tug of war between decency and staying true to yourself with ruthless honesty. |
| 2 | 2 | And the In-Laws Meet | 1997-09-01 | 30 | When Dharma and Greg throw a party to celebrate their union, a disapproving Kitty boycotts the event, and Dharma sets out to befriend her mother-in-law. But when the Montgomerys and the Finkelsteins finally get together to plan the details, the hostilities really begin. |
| 3 | 3 | Shower the People You Love with Love | 1997-10-08 | 30 | Dharma tries to sprinkle a little TLC in Greg's life by installing a new, deluxe "Spring Mist 3000" shower, while Greg finds himself on a testosterone-ridden golfing afternoon with Edward and Larry. Meanwhile, Kitty, misunderstanding the word "shower," readies for a social event with hors d'oeuvres and formal invitations. |
| 4 | 4 | And Then There's the Wedding | 1997-10-15 | 30 | There's love amid the ruins when Dharma and Greg hold a "do-over" wedding to appease their families, particularly the hostile Kitty, who turns the young couple's plans for a simple party into a big country-club affair, including a formal renewal of the wedding vows. Meanwhile, Pete and Jane have a surprising encounter of their own in the cloakroom. |
| 5 | 5 | The Ex-Files | 1997-10-22 | 30 | When Greg's former co-worker and ex-girlfriend Barbara is transferred back to his firm from Washington, Dharma seeks to assuage her own natural jealousy by finding a new Mr. Right for Barbara—a quest which takes on a desperate edge when Barbara confesses she is still in love with Greg. |
| 6 | 6 | Yoga and Boo, Boo | 1997-10-29 | 30 | When Greg's competitive nature becomes destructive, Dharma exposes him to yoga, hoping to lower his stress level. After two classes, however, they both realize Greg's life is out of control when he gets into a macho "I can do this" contest with Pete and pulls a groin muscle. Meanwhile, Larry goes to Edward with a scheme to mass-market videos of Dharma's yoga instruction. |
| 7 | 7 | Indian Summer | 1997-11-05 | 30 | While sunning on the roof, Dharma & Jane meet an elderly Native American who wants to die on the premises, claiming that it was his ancestors' sacred burial ground. Naturally Dharma invites him to stay with her, and naturally Greg is deeply suspicious of his motives and tails them—even to the extent of getting Pete to impersonate him at a dinner with Attorney General Janet Reno. |
| 8 | 8 | Mr. Montgomery Goes to Washington | 1997-11-12 | 30 | After Greg wins a major court case, he is urged to run for Congress. It is an idea that moves Dharma to consult Greg's mother for grooming advice, as a potential political wife. After worrying about Dharma fitting in with the political crowd, Greg embarrasses himself during his first public appearance by emerging from the washroom with his fly undone. But when Dharma tries to boost his confidence with a little back-seat lovin', it becomes front-page news. Greg is thrown into a black depression until he realizes that his popularity has soared; then his opponent makes a decisive sexual confession of his own. |
| 9 | 9 | He Ain't Heavy, He's My Father | 1997-11-19 | 30 | When Greg needs an upgraded security clearance to work on a top-secret case, Dharma and the families are subjected to a background check, which reveals some very interesting information about Larry and Edward. Dharma discovers to her horror that her proud anti-establishment rebel father is not in fact wanted by the FBI as he's always bragged, and embroils Greg and Pete in a scheme to plant a phony file for Larry to steal. Meanwhile, Greg is shaken to discover that Edward never in fact divorced his first wife; and Kitty's reaction to the news is not what anyone would expect. |
| 10 | 10 | The First Thanksgiving | 1997-11-26 | 30 | After Dharma, Larry and Abby give a farm-full of turkeys their freedom, Dharma volunteers to make Thanksgiving dinner for the whole family in Kitty's spacious kitchen, with Jane's help (while Kitty plays it safe with a restaurant reservation). But Greg is not offering up thanks when he's the last to know that Dharma might have more than just a bird in the oven. |
| 11 | 11 | Instant Dharma | 1997-12-10 | 30 | Dharma's parents arrive for their weekly yoga class only to find Dharma in tears because all her other students have deserted her for the popular self-defense class across the hall. Greg's efforts to cheer her up only get them evicted from Kitty's operatic fund raising evening. Clearing out her locker, Dharma curiously wanders into the self-defense class that turns out to be run by a wacky woman named Spyder, who is promoting herself with alarmist flyers about a massive increase in crime in the neighborhood. When Dharma protests that this is a lie, Spyder intimidates her physically, then invades a depressed Dharma's nightmare about breaking her non-violent principles and retaliating. When Dharma does attempt to remonstrate with Spyder, both she and Greg get their butts kicked. |
| 12 | 12 | Haus Arrest | 1997-12-17 | 30 | Dharma's free spirit and maternal instincts are challenged when Greg's rebellious teenage cousin Jennifer visits for the holidays and soon abuses her newfound friendship with her aunt. When Dharma discovers that Jennifer has invited a boyfriend over unannounced, she lowers the disciplinary boom and Jennifer runs away. As punishment, Dharma and Jane take her along on a wacky shopping trip pretending to be monolingual German tourists, they are upset to discover that she has used them as a cover for actual shoplifting. |
| 13 | 13 | Do You Want Fries with That? | 1998-01-07 | 30 | Greg's latest legal victory leaves him depressed in the middle of the office celebration, so Dharma suggests that maybe Greg should quit and "follow his bliss." It turns out that Greg's suppressed passion is for cooking, so he informs his disturbed parents that he is starting a new career as a short-order cook in a hamburger joint. This prompts Edward to confession his own secret talent: hairdressing. |
| 14 | 14 | Old Yeller | 1998-01-21 | 30 | Transportation becomes an issue for the young couple when Greg insists Dharma can use his car any time she wants but makes compulsive demands on her treatment of the vehicle. (Dharma: "Honey, I love you, but bite me!") So Dharma goes to a city auction with Jane and Pete and becomes the proud owner of a 1968 yellow school bus. Meanwhile, Abby invites the Montgomery's over for a meat dinner, and reveals that she was once romantically involved with Salazar, the featured artist at Kitty's charity exhibition. An amused Edward challenges the Finkelstein's to attend the function, which is threatened by a freak rainstorm and flood—it's 'Old Yeller' to the rescue! |
| 15 | 15 | The Second Coming of Leonard | 1998-02-04 | 30 | When Dharma's charismatic old boyfriend, Leonard, suddenly re-enters her life after a year in India, Greg finds himself extremely uncomfortable around him, especially when it becomes clear that absolutely everyone else, from Greg's parents to even Marlene, absolutely adores Leonard. Weakened by battling a bad cold, Greg is thrown for a loop when Leonard reveals that he has been celibate since he left Dharma and Dharma decides that she and Greg should give abstinence a try as well. Finally, Dharma informs everyone that they should respect Greg's wishes and not see Leonard any more, then everyone simultaneously spots Greg on television enjoying Leonard's company and his bench-side basketball tickets. |
| 16 | 16 | Dharma and Greg's First Romantic Valentine's Day Weekend | 1998-02-11 | 30 | A romantic Valentine's Day weekend turns out to be anything but for Dharma and Greg. It all begins when Greg downloads a travel brochure promising a cozy getaway at the Red Rose Inn in upstate snow country. Unfortunately, things don't go quite as planned. En route, they get ticketed for speeding when Greg tries to make up time lost burying a dead animal that Dharma spotted by the roadside. Worse still, when they arrive at the inn they discover it's just an ordinary little house with no snow and only a backyard trailer to accommodate guests. Meanwhile, Kitty misinterprets Larry's talk about an animal-shelter swap meet to mean wife swapping, and she and Edward find themselves strangely disturbed by the idea. |
| 17 | 17 | The Official Dharma & Greg Episode of the 1998 Winter Olympics | 1998-02-25 | 30 | While Dharma, Abby and Jane try to help a depressed Kitty struggle through her 50th birthday, Greg, Larry and Edward head off to the slopes to stage their own Winter Olympics. To head off Kitty's stated intention of immediate plastic surgery, the daffy trio persuades her to join them, big wigs and scanty dresses donned, on a mission to flirt at a navy bar. Kitty is an immediate hit - until one of the young men tells her she reminds him of his mother! Meanwhile, tobogganing down a mountainside in a canoe, at night, backwards, turns out to be the father and son bonding experience Greg and Edward never found time for. |
| 18 | 18 | Daughter of the Bride of Finkelstein | 1998-03-04 | 30 | A plumbing emergency in their apartment forces Dharma and Greg to move in temporarily with his parents, and a situation fraught with tension is made worse when the Finkelstein's decide to contemplate marriage after twenty eight years of unwed bliss. |
| 19 | 19 | Dharma's Tangled Web | 1998-03-11 | 30 | Dropping in on Kitty, Dharma instantly senses what has happened: Kitty and Edward are separating. An appalled Kitty makes Dharma promise not to tell Greg, but this well-meaning deception snowballs as Dharma's sense of guilt develops into a series of escalating fibs that draws in an uncomprehending Jane Seymour. |
| 20 | 20 | The Cat's Out of the Bag | 1998-04-01 | 30 | The pretense that everything is fine with Greg's parents finally proves too much for Dharma, who snaps during dinner at a Chinese restaurant and has the bad news served to Greg in a fortune cookie. Trying to help the Montgomery's non-existent sex life, Dharma takes Kitty to her local neighborhood erotica store, where they naturally run into Abby and Larry. Greg and Pete take Edward for a drink to commiserate, and Edward demonstrates his ace in pick-up lines. He ends up robbed and tied to a bed by the woman and her accomplice, Vincent (Penn Jillette). Meanwhile, Jane has gone off to a Star Trek convention, leaving her pet Mr. Boots with Dharma and Greg. But Greg freaks out when he discovers that Mr. Boots is not exactly a cat. |
| 21 | 21 | Spring Forward, Fall Down | 1998-04-28 | 30 | Spring fever hits klutzy Dharma, moving her to dance naked on the roof in full view of a newscast helicopter, carpet the apartment with live grass and enter a ballroom dancing contest at the Montgomery's posh country club. Reluctant Greg insists they should accept that they have no chance of winning and merely enjoy themselves, but Dharma confesses to her parents that for once in her life, she's like to be competitive at all costs. Trouble is, the brunt of her aspirations is borne not by her competition but by Greg. |
| 22 | 22 | Much Ado During Nothing | 1998-05-13 | 30 | When Jane breezes in to claim custody of Dharma's stuffed duck, Dharma explains to Greg that it's a trophy held by whoever has had sex in the unlikeliest place. Having actually fallen asleep during sex the night before, the couple decide to spice up their love life and search the city for a public place to have sex, since the rest of San Francisco will be too busy watching the finale of Seinfeld to notice. But Jane 'seduces' Pete by painting his toenails and shaving his legs, and talks about their plans and sets out to sabotage their trophy win, and, after a few ironic twists, it is not Dharma and Greg who get arrested for having sex on the steps of City Hall, but Kitty and Edward. |
| 23 | 23 | Invasion of the Buddy Snatcher | 1998-05-20 | 30 | When Greg hosts a poker game, Dharma takes advantage of the occasion to meet his buddies. Petty jealousies surface as she begins befriending the men and privately advising them on personal matters - including bankruptcy, impotence, and a serious crush one of the men has on Greg - and they in turn begin to full uncomfortable around Greg because he won't share his feelings with them. Upset that Dharma has taken over his friends, Greg tries to bluff her by maintaining that he has plans of his own to hang out with Jane; and when Dharma thinks this an "awesome" idea, he finds himself involved in a bizarre role-playing game with Jane's very bizarre friends. Meanwhile, Kitty and Edward are unhappily afloat in "duck soup," as their swimming pool is invaded by waterfowl. Enter Abby, who has a Berkeley degree in ornithological intelligence. |
Season 2
| Episode No. | No. Overall | Title | Airdate | Runtime | Summary |
| --- | --- | --- | --- | --- | --- |
| 1 | 24 | Ringing Up Baby | 1998-09-23 | 30 | A new path in life opens suddenly at the newlyweds' feet when Donna, who works the express checkout at their local supermarket, reveals that she has been dumped by her boyfriend just as she is about to have his child. When Dharma brings her home for the night, Donna suggests that Dharma and Greg could adopt her baby. Greg is against the idea initially but after a few twists and turns, things work out in the end. |
| 2 | 25 | It Takes a Village | 1998-09-30 | 30 | Abby and Larry assemble a village, which includes an African spiritual adviser, a troubadour, a storyteller who has taken a vow of silence, a lesbian lactation expert, and Jane to help Dharma and Greg with the baby. Greg is pleased, sort of, until he realizes that this entails everyone living with them during the baby's first formative years. Meanwhile, Kitty takes to her bed, convinced that her life is over now that she has become a grandmother overnight. Dharma promises to help Kitty fulfill her matriarchal ambitions by having "a whole buttload of kids," but is taken aback by Kitty's first dynastic decision: to name the baby after Edward's wealthy uncle Fergus. |
| 3 | 26 | Turn Turn Turn | 1998-10-07 | 30 | Experimenting to see if her parents can be trusted to mind the baby, Dharma and Greg take the baby to the movies with them, but the incessant crying annoys the patrons around them, Dharma's crying. Abby approached Kitty to see if they can agree on a compromise between their family traditions for the baby's naming ceremony, which results in a huge gathering and a minister, a rabbi, and a shaman. (Yes, they tell jokes.) Even Kitty, with the help of Larry's special cookies, gets into the swing of things; and all is happiness until a telegram arrives: Donna has changed her mind and wants the baby back. |
| 4 | 27 | The Paper Hat Anniversary | 1998-10-14 | 30 | It's traditional to fight on your first anniversary (even if Hallmark doesn't have a card for it): Dharma and Greg stage an argument to escape their parents' planned celebration, but in concocting the excuse Greg says Dharma was being "flighty," and the gloves come off. While they drive out of the city, Dharma retaliates by calling Greg a "stick in the mud," and soon their car is stuck in the mud when he tries to demonstrate how impetuous he can be. (Not very.) They hike to a diner, but find it closed because of a death in the owner's family; just as Greg breaks a pane in the door in order to use the phone, a highway patrolman happens by and the young couple get caught in a charade of being the replacement cook and waitress. |
| 5 | 28 | Unarmed and Dangerous | 1998-10-21 | 30 | In the middle of a typical in-law squabble, Dharma and Greg answer an emergency call and rush to hospital. There they find a partially immobilized Pete, who has dislocated both shoulders in a bizarre car accident. Greg is not too pleased at Dharma's offer to nurse Pete back to health, and after a traumatic visit to Pete's apartment to pick up his cat gives her far too much insight into Pete's life (or lack thereof) Dharma finds herself committed to cleansing her house guest both physically and spiritually. Meanwhile, Kitty convinces Abby's "Save the Ducks" fund raising committee that rather than making $800 with a bake sale, they can raise $80,000 with a fancy celebrity dinner featuring "Alan Alda, or one of the Baldwin boys." Trouble is when the event gets under way, the celebrity turns out to be not exactly environmentally aware Andrew Dice Clay. Jane becomes addicted to the one acceptable item in Pete's apartment: his vibrating, um, massage chair; and Pete's final act of chauvinism, involving beautiful twin masseuses who live above a liquor store, leaves him in a very embarrassing position indeed. |
| 6 | 29 | A Closet Full of Hell | 1998-10-28 | 30 | Dharma and Greg are haunted by a prankster spirit living in a newly discovered hidden closet. It turns out that an old lady collects dolls. Meanwhile Larry shows Edward his skills of building furniture. |
| 7 | 30 | Valet Girl | 1998-11-04 | 30 | Greg is forced to make a very embarrassing public admission when he sees the first girl he claims to have slept with and her jealous husband makes some serious threats. Meanwhile, Dharma and Greg attend the wedding of Kitty's housekeeper and offer to park cars as a wedding gift and Dharma get carried away with a Ferrari. |
| 8 | 31 | Like, Dharma's Totally Got a Date | 1998-11-11 | 30 | Dharma discovers Greg is really the only man for her when she agrees to attend a dance with a nerdy high school kid, but meets with some serious competition from the younger crowd. Meanwhile, Larry sings his "You guys are okay" song to Edward and Kitty, causing Kitty to fall and hurt herself; this prompts Kitty to sue Larry after she is embarrassed by her donut-cushion in front of the mayor. Larry represents himself, while Pete arbitrates. |
| 9 | 32 | Brought to You in DharmaVision | 1998-11-18 | 30 | Dharma is surprised when both Jane and her parents accuse her of having changed because she is busy attending a society fundraiser with Kitty then alarmed when Kitty congratulates her on having changed to the extent that young socialites thinks she's "a hoot and a half." Her identity crisis is confirmed by a visit from the spirit of her Indian friend, George, who directs her to retreat to the Redwoods to find herself and conveys a cryptic message to "save the young one." An uncomprehending Greg reluctantly lets her go, persuading her to take Jane with her; then, upon seeing George in a dream, rushes to the woods in Larry's van to save Dharma and Jane, who have adopted a bear cub while remaining oblivious to the nearby presence of its angered mother. |
| 10 | 33 | Yes, We Have No Bananas (or Anything Else for That Matter) | 1998-11-25 | 30 | A gently surreal episode whose humor derives from escalating skewed logic in the Preston Sturges mode: Greg's hostile secretary Marlene is offended by her annual staff evaluation as "Satisfactory," while Greg is overjoyed by his "Superior" rating until he learns Pete got the same rating. When Greg confronts his boss, he is driven to desperation by the man's apparent complete inability to discriminate between similar items (Tahiti vs. Buffalo as a honeymoon destination, freshly baked bread vs. moldy supermarket bread), and almost unhinged by the boss's decision to put Pete in charge while he is in medical leave. At the same time Greg must deal with Dharma's impulse decision to open a store without first deciding what she will sell, and the fact that the place quickly becomes packed with people who find Dharma's environment strangely soothing and establish a barter economy amongst themselves. There is of course only one "logical" conclusion: despite the fact that Dharma is losing money, she makes a profit when she is bought out by Starbucks. Meanwhile, Larry tries to persuade Edward to buy a drug-running friend's power yacht, and the four-in laws find themselves held prisoner by an aggressive sea lion who climbs on board and won't leave. |
| 11 | 34 | The House That Dharma Built | 1998-12-09 | 30 | A friendly game of strip poker between the newlyweds is interrupted by an emergency visit from Larry and Abby (who are willing to wait a half hour until the sex is finished, an offer Greg can't accept). It turns out that their property is under siege by an unscrupulous developer who happens to be a former, and hated, classmate of Greg's. After Dharma invites the developer and his wife to dinner, then has to fight off his sexual advances, she is forced to accept Greg's viewpoint -- that he is evil -- and to seek a flattered Kitty's advice on how to get rid of him and save her parents' beloved home. |
| 12 | 35 | Are You Ready for Some Football? | 1998-12-16 | 30 | When Greg convinces Dharma to accompany him and Pete to a football game, despite her lifelong aversion to competitive sports, he is unprepared for her sudden and total conversion into a fanatical San Francisco 49ers fan--and the term "fanatical" is not used lightly. When Dharma sneaks out to a game in the middle of dinner with her parents, Greg decides she needs help, and arranges an intervention involving quarterback Steve Young. |
| 13 | 36 | Death and Violins | 1999-01-06 | 30 | Edward's mother Beatrice is dying and knows it, despite the efforts of everyone around her to deny the fact except Dharma, who argues for honesty and gets a priceless Stradivarius as a keepsake, much to the horror of Kitty who believes it belongs in a museum -- especially after everyone has heard Dharma trying to learn "Three Blind Mice" on the instrument. Then Dharma learns something very surprising: Edward and Kitty's marriage was a whirlwind courtship bitterly opposed by Beatrice, who has never forgiven her "free-thinking" daughter-in-law and refuses to pass on the family heirloom engagement ring to her. Dharma tries to help mend fences before it's too late -- then tries to respect Beatrice's dying wish to pass on the ring when it is much, much too late. In a coda, Greg is more than happy to let Dharma's violin teacher borrow the Strad for a recital, then learns Dharma has taken up the trombone instead. |
| 14 | 37 | Dharma and Greg on a Hot Tin Roof | 1999-01-20 | 30 | Role playing at a golf shop, the couple put on fake Southern accents and wind up endearing themselves to a genuine Southerner -- who turns out to be the federal judge before whom Greg must argue a cast the next day. After an evening's panic, he decides to tough it out and wins the case hands down (while mystifying Pete). But he discovers he has succeeded only too well: Judge Harper becomes the couple's best friend and constant companion, and Greg despairs at having to keep up the pretence forever -- especially when the judge comes to meet the entire extended family. |
| 15 | 38 | Dharma and the Horse She Rode in On | 1999-02-03 | 30 | It's Dharma's birthday, but the surprise she gets isn't what Greg was planning. First his parents take them on a mock foxhunt, and the uncontrollably wild stallion at the stables becomes meek as a lamb as soon as he meets Dharma. Groom Joaquin swears it's because the horse has fallen madly in love with Dharma, and sure enough Steve starts showing up unexpectedly at the apartment. Meanwhile, Greg's old flame Barbara is assigned to work with him on a case with an overnight deadline. |
| 16 | 39 | See Dharma Run | 1999-02-10 | 30 | After a dehumanizing experience with bureaucratic red tape, Dharma is inspired to run for office, and thanks to a pair of wacky opponents and a hefty campaign contribution from Edward, she may have a real shot. Meanwhile, Pete and Jane find a shocking way to fight the alone-on-Valentine's-Day blues. |
| 17 | 40 | Run, Dharma, Run | 1999-02-17 | 30 | As Election Day approaches, Dharma and Greg's relationship hits stormy seas due to clashes over her campaign strategy. Meanwhile, an aggressive opponent may really rain on Dharma's parade. |
| 18 | 41 | See Dharma Run Amok | 1999-02-24 | 30 | Election day is here, and Dharma has finally mastered the art of politics. But it's her own body that teaches her that lying can lead to flu, rashes, eye sties, oozing sores and even a bout of the gout. |
| 19 | 42 | Everybody Must Get Stones | 1999-03-03 | 30 | Dharma and Greg join their parents, and even Pete and Jane, on a couples' retreat. But when they repeatedly fail tests designed to demonstrate the strength of their relationship (while Pete and Jane score tops), they resort to covert measures. Meanwhile, Kitty and Edward find a weekend in the wild to be just that. |
| 20 | 43 | Dharma Drags Edward Out of Retirement | 1999-03-31 | 30 | When Greg rather reluctantly gives Dharma half of his on-line investment account, she becomes obsessed with profit (even borrowing from her parents), but unwisely follows a tip from a friend of Larry's and sinks everything into a San Francisco company that promptly sinks even further. When she appeals to a recently retired Edward for help, he quickly rejuvenates the business, which happens to merchandize women's fashions for men: edrag.com; but Kitty objects that Edward's golden years were reserved for her. |
| 21 | 44 | It Never Happened One Night | 1999-05-05 | 30 | Dharma pushes her mother-in-law's fortitude to the absolute limit when she presents Kitty with an award at a country-club luncheon -- and later wrecks her car. Meanwhile, Greg becomes Pete and Jane's lawyer. |
| 22 | 45 | Bed, Bath and Beyond | 1999-05-12 | 30 | Greg is forced to go with the flow when Larry makes a few improvements in the loft and lets in more than just a spring shower; and Dick Clark pays a visit during Edward's surreal flashback sequence. |
| 23 | 46 | A Girl Can Dream, Can't She? | 1999-05-19 | 30 | Greg discovers he should pay more attention to his wife's intuition when Dharma has a nightmare and begs him not to go away on a business trip. |
| 24 | 47 | The Dating Game | 1999-05-26 | 30 | When Dharma and Greg decide to go on a first date to get reacquainted the old-fashioned way, their courtship doesn't go as well as planned: a furious Dharma moves back in with her parents and refuses to speak to a penitent Greg. |
Season 3
| Episode No. | No. Overall | Title | Airdate | Runtime | Summary |
| --- | --- | --- | --- | --- | --- |
| 1 | 48 | One Flew Over the Lawyer's Desk | 1999-09-21 | 30 | |
| 2 | 49 | Welcome to Hotel Calamari | 1999-09-28 | 30 | |
| 3 | 50 | Dharma's Inferno | 1999-10-05 | 30 | |
| 4 | 51 | Play Lady Play | 1999-10-12 | 30 | |
| 5 | 52 | I Did It for You, Kitty | 1999-10-19 | 30 | |
| 6 | 53 | The Very Grateful Dead | 1999-10-26 | 30 | |
| 7 | 54 | Fairway to Heaven | 1999-11-02 | 30 | |
| 8 | 55 | Tie-Dying the Knot | 1999-11-09 | 30 | |
| 9 | 56 | Law and Disorder | 1999-11-16 | 30 | |
| 10 | 57 | Thanksgiving Until It Hurts | 1999-11-23 | 30 | |
| 11 | 58 | Lawyers, Beer and Money | 1999-11-30 | 30 | |
| 12 | 59 | Looking for the Goodbars | 1999-12-14 | 30 | |
| 13 | 60 | Drop Dead Gorgeous | 2000-01-11 | 30 | |
| 14 | 61 | Good Cop, Bad Daughter | 2000-01-25 | 30 | |
| 15 | 62 | The Trouble with Troubadour | 2000-02-08 | 30 | |
| 16 | 63 | Weekend at Larry's | 2000-02-15 | 30 | |
| 17 | 64 | The Spy Who Said He Loved Me | 2000-02-22 | 30 | |
| 18 | 65 | A Night to Remember | 2000-02-29 | 30 | |
| 19 | 66 | The Best Laid Plans | 2000-03-14 | 30 | |
| 20 | 67 | Talkin' About My Regeneration | 2000-03-28 | 30 | |
| 21 | 68 | Big Daddy | 2000-04-11 | 30 | |
| 22 | 69 | Your Place or Mine | 2000-05-02 | 30 | |
| 23 | 70 | Hell to the Chief | 2000-05-09 | 30 | |
| 24 | 71 | Be My Baby | 2000-05-16 | 30 | |
Season 4
| Episode No. | No. Overall | Title | Airdate | Runtime | Summary |
| --- | --- | --- | --- | --- | --- |
| 1 | 72 | Mother and Daughter Reunion | 2000-10-10 | 30 | |
| 2 | 73 | Love, Honor & Olé! | 2000-10-24 | 30 | |
| 3 | 74 | Playing the Field | 2000-10-31 | 30 | |
| 4 | 75 | Hell No, Greg Can't Go | 2000-11-14 | 30 | |
| 5 | 76 | Midwife Crisis | 2000-11-21 | 30 | |
| 6 | 77 | Sleepless in San Francisco | 2000-11-28 | 30 | |
| 7 | 78 | Mad Secretaries and Englishmen | 2000-12-05 | 30 | |
| 8 | 79 | Charma Loves Greb | 2000-12-12 | 30 | |
| 9 | 80 | Boxing Dharma | 2000-12-19 | 30 | |
| 10 | 81 | Dutch Treat | 2001-01-09 | 30 | |
| 11 | 82 | The Box | 2001-01-16 | 30 | |
| 12 | 83 | Let's Get Fiscal | 2001-01-30 | 30 | |
| 13 | 84 | Educating Dharma (1) | 2001-02-06 | 30 | |
| 14 | 85 | Educating Dharma (2) | 2001-02-13 | 30 | |
| 15 | 86 | Dharma Does Dallas | 2001-02-20 | 30 | |
| 16 | 87 | Judy & Greg | 2001-03-13 | 30 | |
| 17 | 88 | Do the Hustle | 2001-03-27 | 30 | |
| 18 | 89 | For Pete's Sake | 2001-04-03 | 30 | |
| 19 | 90 | Kitty Dearest | 2001-04-10 | 30 | |
| 20 | 91 | The Story of K | 2001-04-24 | 30 | |
| 21 | 92 | Pride and Prejudice | 2001-05-01 | 30 | |
| 22 | 93 | How This Happened | 2001-05-08 | 30 | |
| 23 | 94 | The End of the Innocence (1) | 2001-05-15 | 30 | |
| 24 | 95 | The End of the Innocence (2) | 2001-05-22 | 30 | |
Season 5
| Episode No. | No. Overall | Title | Airdate | Runtime | Summary |
| --- | --- | --- | --- | --- | --- |
| 1 | 96 | Intensive Caring | 2001-09-25 | 30 | |
| 2 | 97 | With a Little Help from My Friend | 2001-09-25 | 30 | |
| 3 | 98 | Papa Was Almost a Rolling Stone | 2001-10-02 | 30 | |
| 4 | 99 | Sexual Healing | 2001-10-09 | 30 | |
| 5 | 100 | Without Reservations | 2001-10-16 | 30 | |
| 6 | 101 | Try to Remember This Kind of September | 2001-10-23 | 30 | |
| 7 | 102 | Used Karma | 2001-10-30 | 30 | |
| 8 | 103 | Home Is Where the Art Is | 2001-11-13 | 30 | |
| 9 | 104 | Wish We Weren't Here | 2001-11-20 | 30 | |
| 10 | 105 | Dream A Little Dream of Her | 2001-11-27 | 30 | |
| 11 | 106 | A Fish Tale | 2001-12-04 | 30 | |
| 12 | 107 | Previously on "Dharma & Greg" | 2001-12-11 | 30 | |
| 13 | 108 | Protecting the Ego-System | 2002-01-08 | 30 | |
| 14 | 109 | Near-Death of a Salesman | 2002-03-05 | 30 | |
| 15 | 110 | It's a Bird, It's a Plane, It's ... My Wife | 2002-03-12 | 30 | |
| 16 | 111 | I Think, Therefore I Am in Trouble | 2002-03-19 | 30 | |
| 17 | 112 | She's with the Band | 2002-03-26 | 30 | |
| 18 | 113 | Mission: Implausible | 2002-04-02 | 30 | |
| 19 | 114 | This Diamond Ring | 2002-04-02 | 30 | |
| 20 | 115 | The Tooth Is Out There | 2002-04-09 | 30 | |
| 21 | 116 | The Parent Trap | 2002-04-16 | 30 | |
| 22 | 117 | Tuesday's Child | 2002-04-23 | 30 | |
| 23 | 118 | The Mamas and the Papas (a.k.a. Finale) (1) | 2002-04-30 | 30 | |
| 24 | 119 | The Mamas and the Papas (a.k.a. Finale) (2) | 2002-04-30 | 30 | |
Series Cast
| | | | |
| --- | --- | --- | --- |
| | Susan Sullivan | as Kitty Montgomery | |
| | Jenna Elfman | as Dharma Freedom Finkelstein Montgomery | |
| | Thomas Gibson | as Gregory "Greg" Clifford Montgomery | |
| | Joel Murray | as Peter "Pete" Cavanaugh | |
| | Mimi Kennedy | as Abby Kathleen O'Neil | |
| | Alan Rachins | as Myron Lawrence "Larry" Finkelstein | |
| | Mitchell Ryan | as Edward Montgomery | |
| | Shae D'Lyn | as Jane Cavanaugh | |
Series Crew
| | Position | Name |
| --- | --- | --- |
| | Consulting Producer | Ed Yeager |
| | Consulting Producer | Sid Youngers |
| | Creator | Chuck Lorre |
| | Executive Producer | Chuck Lorre |
| | Executive Producer | Bill Prady |
| | Co-Executive Producer | David Babcock |
| | Re-Recording Mixer | Tamara Johnson |
| | Associate Producer | Michael Collier |
| | Co-Executive Producer | Don Foster |
| | Consulting Producer | Jonathan Schmock |
| | Supervising Producer | Rachel Sweet |
| | Executive Producer | Brian Medavoy |
| | Executive Producer | Erwin More |
| | Co-Executive Producer | Randy Cordray |
| | Co-Producer | Jenna Bruce |
| | Consulting Producer | Del Shores |
| | Consulting Producer | Maxine Lapiduss |
| | Associate Producer | Gregg Moscot |
| | Re-Recording Mixer | Bob La Masney |
| | Consulting Producer | Dottie Dartland Zicklin |
| | Creator | Dottie Dartland Zicklin |
| | Re-Recording Mixer | Todd M. Grace |
| | Re-Recording Mixer | Craig Porter |
Related News
TVMaze