Hurtling into the vast challenge of infinite space, the eight astronauts and the ground personnel who support them are on a mission that has a powerful and awesome mystery at its core. The intimate and interconnected relationships among the astronauts and the ground crew, as well as their past actions, have a strangely karmic effect on the present. Episodes are divided between the present, as the Antares travels towards Venus, and the past, with flashbacks to earlier years when the astronauts were in the grueling selection and training process.
Series Overview
Rating
imDb Rating: 7.3 (9,453 Votes)
Metascore: N/A
Plot
Eight astronauts living aboard an international spacecraft on a mission through the Solar System, as the world watches from billions of kilometers away.
Details
Rated: TV-14
Released: 02 Aug 2009
Runtime: 60 min
Genre: Drama, Sci-Fi
Director: N/A
Writer: James D. Parriott
Actors: Ron Livingston, Malik Yoba, Andrew Airlie, Paula Garcés
Language: English
Country: USA, Canada, UK, Germany
Awards: 1 nomination.
Total Seasons: 1
Previous Episode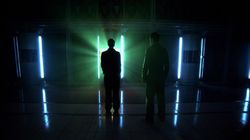 Eve Ate the Apple
Episode 1x9; Sep 18, 2009
Having finally been given access to Pod 4, the crew of the Antares come face to face with the Beta object. Eve Shaw recounts how, as a 22 year-old aid worker in South America, she came across the object. She has now devoted 15 years of her life to its study and for the first time, the crew learns the true purpose of their 6 year mission. They also learn that it is the Beta object that selected them for the mission and that for whatever reason, their hallucinations are all based on fears from their past. For Donner and Ted, the new mission may be related to their own mission to Mars 10 years ago. That secrets have been kept does cause friction between Eve and Ted and also between Jen and Rollie, who was also in on the secret
Previous Episodes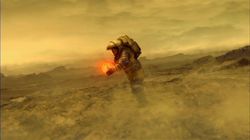 1x13: Kiss


1x12: Venus


1x11: Solitary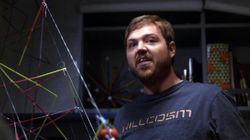 1x10: Deja Vu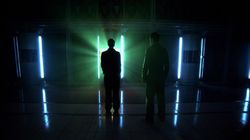 1x9: Eve Ate the Apple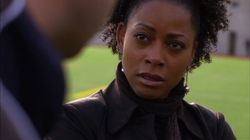 1x8: Love, Honor, Obey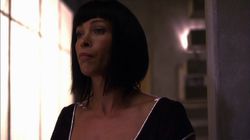 1x7: Fear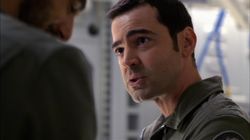 1x6: Bacon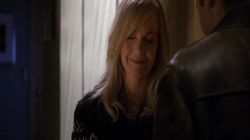 1x5: Rubicon

View All Episodes
Cast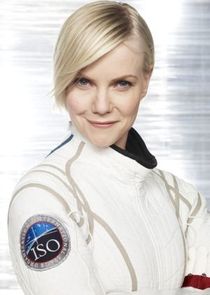 Laura Harris as Zoe Barnes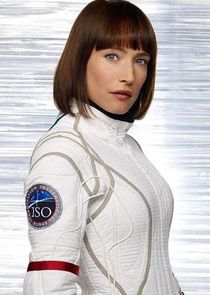 Florentine Lahme as Nadia Schilling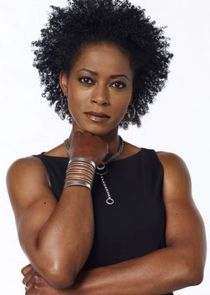 Karen LeBlanc as Eve Weller-Shaw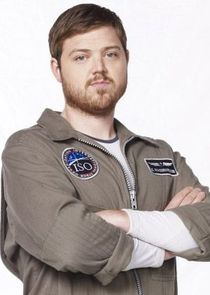 Dylan Taylor as Steve Wassenfelder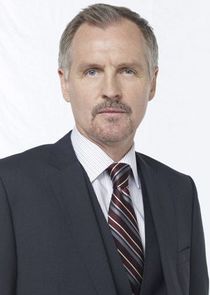 Andrew Airlie as Mike Goss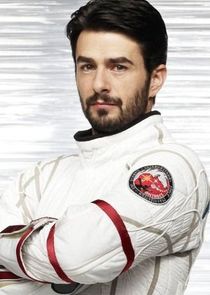 Eyal Podell as Dr. Evram Mintz
View Full Cast
Skip to:
Season 1
| Episode No. | No. Overall | Title | Airdate | Runtime | Summary |
| --- | --- | --- | --- | --- | --- |
| 1 | 1 | Pilot | 2009-08-02 | 60 | Under the command of two experienced astronauts, a relatively untested crew set off on the Antares, a six year mission to seven planets in our solar system. The two senior astronauts, Maddux Donner and Ted Shaw, are a last minute substitute when those assigned to the mission are removed for medical reasons. Both had been on a mission to Mars 10 years before where they were forced to leave two of their party behind. Several others on the flight are also carrying personal baggage including Zoe Barnes, who is haunted by the sounds of a crying baby. |
| 2 | 2 | Natural Selection | 2009-08-02 | 60 | En route to Venus, the first of six planets to be visited on the mission, Zoe faces a deadly situation when she is testing a pressure suit and it begins to lose pressure. In flashbacks, we learn how Zoe dealt with the news she was pregnant and the identity of the father. Nadia wonders just why Steven is on the mission in the first place. From ground control, Eve Shaw tells he pilot husband Ted he has to go to Pod #4. |
| 3 | 3 | Threshold | 2009-08-09 | 60 | As instructed, Ted visits Pod 4 and is so disturbed by the experience that he is barely able to function. His wife Eve and one other person are the only ones to have been selected by the pod, as she explains it, and it is trying to communicate with him. He retreats to his room and provides little leadership, particularly when Donner determines there is a problem with the lander and he begins to suspect there is more going on than meets the eye. When Mission Control medical officer Claire Deroux discovers the crew is undergoing genetic changes, Eve reveals their well-kept secret. Having undergone various tests Ajay learns his fate. |
| 4 | 4 | H2IK (Hell If I Know) | 2009-08-16 | 60 | The crew of the Antares has to scramble when systems begin to fail and they are unable to get them back on line. Unaware that Ajay has been sacked, they fail to understand why he isn't at the control center helping them out. In flashbacks, it's revealed that Ajay had actually worked at the company that built the space ship and there are few, if anyone, in the ISO who knows more about the ship than he does. Paula Morales has recovered from her bout of space sickness and resumes her teaching lessons from space. Nadia Schilling continues to try and entice Maddox Donner but he isn't too cooperative. |
| 5 | 5 | Rubicon | 2009-08-23 | 60 | The Antares and the crew approach their Rubicon - the point of no return at which they can longer return to Earth without first going all the way to Venus. Donner is tasked with ensuring all systems are nominal but is having difficulty with one particular system. He finds the problem, but it leaves Ted wondering just how he did it. Ted tells the crew that they are all to put an item of personal value into a time capsule and several have difficulty parting with the items they have selected. In flashbacks we continue to follow the crew through training and they receive their first performance report. Zoe still hasn't decided what to do about her pregnancy but is considering her options. An unexpected visit from her mother doesn't make her life any less complicated. |
| 6 | 6 | Bacon | 2009-08-28 | 60 | Dr. Evram Mintz's post-traumatic stress disorder is continuing to affect his performance aboard the Antares. His ability to perform under pressure becomes critical when Paula Morales has a serious accident in the cargo bay. For Paula, the accident may result in her being unable to pilot the Venus lander. Ajay returns to work at Mission Control. In flashbacks, the source of Mintz's PTSD is explained. Donner's major phobia is revealed during a hospital visit. The old-timers on the visit start a pool as to just how long Donner will stay on his feet. Zoe decides what she is going to do about her pregnancy but complications arise. |
| 7 | 7 | Fear | 2009-09-04 | 60 | It's Hollowe'en and the crew are going to make a commercial, the first of 8 during their voyage, for a candy bar company that is also a major sponsor of the mission. Several of the crew begin to have hallucinations: Zoe is still hearing a crying baby; Donner continues to see Mars dust on instruments; Nadia sees a shadowy figure moving about their quarters; Paula sees her pet dog; and on Earth, even Eve is seeing things. Eve thinks that the sentient force on board the Antares wants to be revealed. Zoe and Connor realize they've been having the same dream. In flashbacks, Zoe has recovered from the termination of her pregnancy, but feels that everybody of watching her. Ted tells Eve exactly what happened on the earlier Mars mission. |
| 8 | 8 | Love, Honor, Obey | 2009-09-11 | 60 | Now only a week away from arriving at Venus, the crew are still puzzled by the hallucinations they've had. When Zoe hears the crying child, she and Donner follow it to Pod 4 but find they have no access. Donner challenges Ted to explain what is going on but are interrupted when they must all seek shelter due to an impending radiation burst from a solar flare. With the crisis averted, Goss orders Ted not to reveal Beta's presence in Pod 4 but he must decide what is in the best interest of his crew. In a flashback to training, Ted tells Connor what Eve told them about their Mars mission. The recruits also undergo painful obedience training. |
| 9 | 9 | Eve Ate the Apple | 2009-09-18 | 60 | Having finally been given access to Pod 4, the crew of the Antares come face to face with the Beta object. Eve Shaw recounts how, as a 22 year-old aid worker in South America, she came across the object. She has now devoted 15 years of her life to its study and for the first time, the crew learns the true purpose of their 6 year mission. They also learn that it is the Beta object that selected them for the mission and that for whatever reason, their hallucinations are all based on fears from their past. For Donner and Ted, the new mission may be related to their own mission to Mars 10 years ago. That secrets have been kept does cause friction between Eve and Ted and also between Jen and Rollie, who was also in on the secret |
| 10 | 10 | Deja Vu | | 60 | Some of the crew still harbor ill-feelings over being kept in the dark about the Beta object and the true purpose of their mission. Donner fears that they are re-creating the events that led to the disaster on Mars 10 years before and in flashbacks, more of what happened there is revealed. Donner is convinced that he should pilot the Venus lander, but Paula only has to complete her final simulated runs to get clearance to land. Nadia is seriously questioning why they are there. Jen Crane still isn't on speaking terms with her husband Rollie but finally admits that she can't see the Beta object. Rollie is distracted by their spat, leading to a serious accident. |
| 11 | 11 | Solitary | | 60 | It's now less than 24 hours before the Venus landing and tension is rising among the crew and ground control. With Paula's inability to pilot the lander due to the damage to her thumb, Connor is assigned the task but he too is having great difficulty with the various simulations. Zoe remembers something he told her long ago that helps him out. At Mission Control, Goss is having to get Rollie out of jail and his car accident. His lack of contact is having a effect on Jen. The medical information indicates that the crews' gene structure is mutating but Eve Shaw won't let Claire tell them about it since there's nothing that can be done about it. |
| 12 | 12 | Venus | | 60 | The Antares arrives at Venus and Zoe and Donner prepare to travel down to the planet on the landing craft, the Crossbow. With only 20 minutes to collect the Gamma object and return, the mission may have to be aborted when the Crossbow lands too far from the planned landing site. At Mission Control, Rollie is still upset over the accident. Journalist Trevor Williams keeps working on Arnel Poe to reveal what he knows about the Venus mission. Claire sends Evram Mintz the information she has on the transformation the crew is undergoing. In flashbacks, the final 20 candidates for astronaut training are revealed and the list doesn't include one of the current crew members. |
| 13 | 13 | Kiss | | 60 | Despite the fact that she has too little time to collect the Gamma object and return to the Crossbow in the allotted time Zoe, driven by her hallucination of the crying baby, decides to collect the object regardless. For Donner, it all proves to be eerily reminiscent of the Mars expedition 10 years before but it also provides a major revelation for Donner when he finally learns about Zoe's pregnancy. Paula remembers something painful from her childhood. Rollie decides to face the consequences of his car accident. Arnel Poe decides what to do about journalist Trevor Williams' approach for inside information. |
Series Cast
| | | | |
| --- | --- | --- | --- |
| | Laura Harris | as Zoe Barnes | |
| | Florentine Lahme | as Nadia Schilling | |
| | Karen LeBlanc | as Eve Weller-Shaw | |
| | Dylan Taylor | as Steve Wassenfelder | |
| | Andrew Airlie | as Mike Goss | |
| | Eyal Podell | as Dr. Evram Mintz | |
| | Christina Cox | as Jen Crane | |
| | Ron Livingston | as Maddux Donner | |
| | Paula Garcés | as Paula Morales | |
| | Malik Yoba | as Ted Shaw | |
| | Ty Olsson | as Rollie Crane | |
| | Zahf Paroo | as Ajay Sharma | |
| | Maxim Roy | as Claire Dereux | |
| | Peter Howitt | as Trevor Williams | |
Series Crew
| | Position | Name |
| --- | --- | --- |
| | Creator | James D. Parriott |
| | Executive Producer | James D. Parriott |
| | Executive Producer | Michael Edelstein |
| | Executive Producer | Brian Hamilton |
| | Executive Producer | Michael Chechik |
Related News
TVMaze