You're about to be collected. When an errant toilet seat from the falling Mir space station puts an abrupt end to her life, George discovers that death is nothing like she thought it would be. Recruited to collect the souls of others as they die, she suddenly finds herself an unwilling participant in a line of work she never knew existed: Grim Reaping!
Series Overview
Rating
imDb Rating: 8.1 (38,538 Votes)
Metascore: N/A
Plot
After being hit on the head by a toilet seat, a young temp clerk becomes a grim reaper in death.
Details
Rated: TV-14
Released: 27 Jun 2003
Runtime: 60 min
Genre: Comedy, Drama, Fantasy
Director: N/A
Writer: Bryan Fuller
Actors: Ellen Muth, Callum Blue, Jasmine Guy, Mandy Patinkin
Language: English
Country: Canada, USA
Awards: Nominated for 2 Primetime Emmys. Another 6 nominations.
Total Seasons: 2
Previous Episode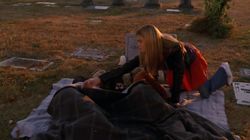 Haunted
Episode 2x15; Oct 31, 2004
Death comes calling on Halloween as a serial killer stalks the neighborhood and turns the holiday into a busy one for the reapers. Elsewhere, Reggie and her mom visit the psychiatrist.
Previous Episodes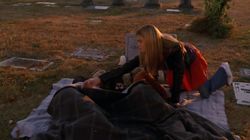 2x15: Haunted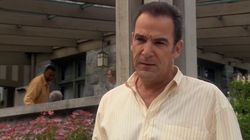 2x14: Always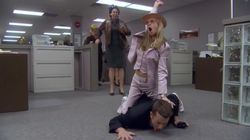 2x13: Last Call


2x12: Forget Me Not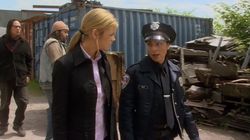 2x11: Ashes to Ashes


2x10: Death Defying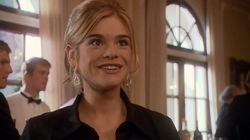 2x9: Be Still My Heart


2x8: The Escape Artist


2x7: Rites of Passage

View All Episodes
Cast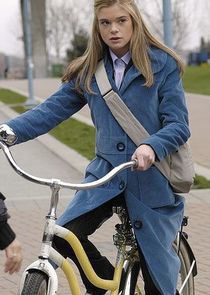 Ellen Muth as Georgia "George" Lass
Callum Blue as Mason
Mandy Patinkin as Rube Sofer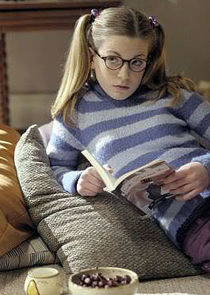 Britt McKillip as Reggie Lass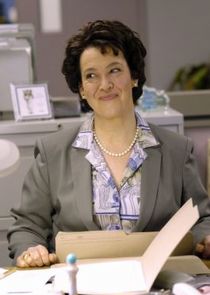 Christine Willes as Delores Herbig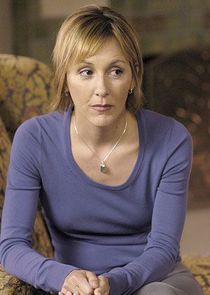 Cynthia Stevenson as Joy Lass
View Full Cast
Skip to:
Season 1
| Episode No. | No. Overall | Title | Airdate | Runtime | Summary |
| --- | --- | --- | --- | --- | --- |
| 1 | 1 | Pilot | 2003-06-27 | 90 | An 18-year-old girl, who has been killed by falling space debris, is recruited to be a grim reaper, an undead being charged with claiming souls from dying people. |
| 2 | 2 | Dead Girl Walking | 2003-07-04 | 60 | George tries to spare the life of the person who created a popular exercise device. |
| 3 | 3 | Curious George | 2003-07-11 | 60 | Against Rube's orders, George returns home and has an unsettling encounter with her mother; also, Reggie continues to have trouble dealing with George's death. |
| 4 | 4 | Reapercussions | 2003-07-18 | 60 | Trying to test the rules, George spares the life of the creator of an exercise device, with dire consequences. |
| 5 | 5 | Reaping Havoc | 2003-07-25 | 60 | One of George's undead friends decides to leap to the other side. |
| 6 | 6 | My Room | 2003-08-01 | 60 | George gets a new roommate, a 1930s ingenue whose death during the filming of "Gone with the Wind" caused quite the scandal. In other events, George is recruited to play on the company bowling team and Reggie erects a toilet-seat tree as a memorial to her sister. |
| 7 | 7 | Reaper Madness | 2003-08-08 | 60 | A cancelled assignment leads to George getting involved with the soul she was supposed to harvest, that of a cute young schizophrenic who claims he can see the gravelings. Also: George must mentor a new employee at Happy Time. |
| 8 | 8 | A Cook | 2003-08-15 | 60 | When the recently deceased short-order cook at the waffle house refuses to pass over, Rube takes his job; George picks up a pet golden retriever whose previous owner was one of George's reaper assignments. |
| 9 | 9 | Sunday Mornings | 2003-08-22 | 60 | George learns something surprising about her dad; and Mason rescues an attractive college student from a date rape. Also: Roxy performs a temporary soul extraction on an abusive man, who then turns into a passive religious zealot. |
| 10 | 10 | Business Unfinished | 2003-08-29 | 60 | The reapers hold a seance for a wealthy society matron who refuses to pass over until she gets even with her son. Also, on the anniversary of her death 21 years ago, Roxy is still trying come to terms with the manner in which she died. |
| 11 | 11 | The Bicycle Thief | 2003-09-05 | 60 | A need for more cash has George tackling a new job and garnering a going-away party from her Happy Time co-workers; Reggie and family search for their lost dog. |
| 12 | 12 | Nighthawks | 2003-09-12 | 60 | Unable to sleep, the reapers put in a long, late night on the job while George watches for a death at her house. |
| 13 | 13 | Vacation | 2003-09-19 | 60 | With the gravelings taking the day off and no one dying, the Reapers take a break and catch up on some much-overdue paperwork. |
| 14 | 14 | Rest in Peace | 2003-09-26 | 60 | On what is supposed to be George's "special" day, she accompanies Dolores to the vet when her cat takes ill; and Rube reaps a yoga instructor. Also, Mason hopes to end a 15-month long sexual drought with help from Daisy. |
Season 2
| Episode No. | No. Overall | Title | Airdate | Runtime | Summary |
| --- | --- | --- | --- | --- | --- |
| 1 | 15 | Send in the Clown | 2004-07-25 | 60 | At her regular job, Georgia has to train a new employee, the boss's nephew, who's "dumb as a bag of hammers"---but really cute. Suddenly sober Mason feels like a real bozo as he dresses as a clown at a children's party, where he must reap the soul of the birthday girl's father. |
| 2 | 16 | The Ledger | 2004-08-01 | 60 | It's a bad day in the afterlife for George as she discovers that her parents are selling the family home---and she's even more distressed when she finds out why. George also learns that her bike's been stolen and that her company's new security chief believes she may be pilfering office supplies. |
| 3 | 17 | Ghost Story | 2004-08-08 | 60 | Delores goads George into attending the company's annual retreat in the woods; Mason loses his note with the name of his next soul to reap; Reggie tells prospective homebuyers that her late sister still keeps in touch with her. |
| 4 | 18 | The Shallow End | 2004-08-15 | 60 | George comes to believe that the secret to being popular is to be mean to people, which she in turn passes on to the office computer geek. Also, Mason and Daisy contend with two difficult souls, who want to prolong their departure. |
| 5 | 19 | Hurry | 2004-08-22 | 60 | At Happy Time, Delores recruits George's help in impressing an efficiency expert, while her netherworld co-workers are in a rush to reap the souls of a bike courier, a speed dater and a businessman heading off to vacation. |
| 6 | 20 | In Escrow | 2004-08-29 | 60 | Newly promoted George is faced with her first big corporate decision at Happy Time; and Joy sells the family home and looks forward to her new life. |
| 7 | 21 | Rites of Passage | 2004-09-05 | 60 | George hits the big time when she reaps the soul of a rock star. |
| 8 | 22 | The Escape Artist | 2004-09-12 | 60 | George's sister, Reggie, befriends a young reaper, while George comes close to falling for one of her potential reaps. |
| 9 | 23 | Be Still My Heart | 2004-09-19 | 60 | George is reunited with her new beau at his father's funeral. |
| 10 | 24 | Death Defying | 2004-09-26 | 60 | Daisy is romanced by the producer of a reality-TV show, and George is ticked off after she sleeps with Trip and he doesn't call. George is doubly irritated when everywhere she looks she sees romantic couples, and even Delores has landed a date. |
| 11 | 25 | Ashes to Ashes | 2004-10-03 | 60 | George attempts to pass herself off as a street person's relative, which puts her more involved in his life and his death than she is comfortable with. |
| 12 | 26 | Forget Me Not | 2004-10-10 | 60 | Both Mason and Ray vie for Daisy's affections; and George has a difficult time convincing an elderly woman that she is really dead. |
| 13 | 27 | Last Call | 2004-10-17 | 60 | George reflects on the things she didn't do while she was living; Mason gets ready to go to the afterlife; and Reggie spends time at home by himself. |
| 14 | 28 | Always | 2004-10-24 | 60 | George and Rube are forced to confront family members from their past. |
| 15 | 29 | Haunted | 2004-10-31 | 60 | Death comes calling on Halloween as a serial killer stalks the neighborhood and turns the holiday into a busy one for the reapers. Elsewhere, Reggie and her mom visit the psychiatrist. |
Series Cast
| | | | |
| --- | --- | --- | --- |
| | Ellen Muth | as Georgia "George" Lass | |
| | Callum Blue | as Mason | |
| | Mandy Patinkin | as Rube Sofer | |
| | Britt McKillip | as Reggie Lass | |
| | Christine Willes | as Delores Herbig | |
| | Cynthia Stevenson | as Joy Lass | |
| | Laura Harris | as Daisy Adair | |
| | Jasmine Guy | as Roxy Harvey | |
| | Greg Kean | as Clancy Lass | |
| | Rebecca Gayheart | as Betty Rhomer | |
Series Crew
| | Position | Name |
| --- | --- | --- |
| | Co-Producer | Ben Brafman |
| | Producer | Ben Brafman |
| | Co-Producer | Dan E. Fesman |
| | Consulting Producer | Scott Winant |
| | Story Editor | J.J. Philbin |
| | Story Consultant | J.J. Philbin |
| | Producer | Pascal Verschooris |
| | Director Of Photography | Danny Nowak |
| | Co-Producer | Bridget Carpenter |
| | Story Editor | Bridget Carpenter |
| | Consulting Producer | Bryan Fuller |
| | Creator | Bryan Fuller |
| | Executive Producer | Bryan Fuller |
| | Consultant | Bryan Fuller |
| | Executive Producer | Tom Spezialy |
| | Co-Executive Producer | Stephen Godchaux |
| | Executive Producer | Stephen Godchaux |
| | Co-Executive Producer | Steve Beers |
| | Supervising Producer | Steve Beers |
| | Story Editor | Karl Gajdusek |
| | Consulting Producer | Peter Ocko |
| | Executive Producer | John Masius |
| | Co-Executive Producer | Brent-Karl Clackson |
| | Co-Producer | Harry Victor |
| | Co-Producer | Robert Habros |
| | Associate Producer | Shayne A. Wilson |
| | Casting | Zora DeHorter |
| | Story Editor | Annie Weisman |
| | Editor | Richard Schwadel |
| | Music | Stewart Copeland |
| | Director Of Photography | Tony Westman |
| | Production Designer | Richard Hudolin |
| | Production Designer | Ian D. Thomas |
| | Casting | Paul Weber |
| | Editor | Dona Noga |
| | Editor | Paul Day |
| | Editor | Alison Grace |
| | Editor | Mike Banas |
| | Editor | Elisabeth Pechlaner |
| | Casting | Michelle Allen |
| | Editor | Lara Mazur |
| | Casting | Tami Nasu |
| | Story Consultant | Kate Axelrod |
| | Casting | Jennifer Chew |
| | Editor | David Legault |
| | Director Of Photography | Armin Matter |
Related News
TVMaze