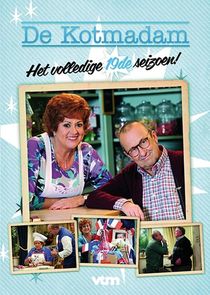 After having worked for years as a shop assistant, the folksy Jeanne opens her own candy store. To finance the investment, she decides to rent some student rooms. Amongst the youngsters, there is always one nerdy over-achiever, who often gets into a conflict with the other students, or with Jef, the lazy husband of Jeanne. Jef works for the public greens department, although he constantly invents excuses to skip a working day. Family friend Odilon, with whom Jef shares a passion for billiards and fishing, proves to be rather dumb and extremely naive, leading everyone who asks for his help to eventually end up regretting it.
Series Overview
Rating
imDb Rating: 5.4 (145 Votes)
Metascore: N/A
Plot
The folksy Jeanne tries to take good care of the students who rent a room above her little candy store.
Details
Rated: N/A
Released: 30 Dec 1991
Runtime: 35 min
Genre: Comedy
Director: N/A
Writer: N/A
Actors: Katrien Devos, Mark Verstraete, Odilon Mortier
Language: Dutch
Country: Belgium
Awards: N/A
Total Seasons: 24
Previous Episode
Feestboek
Episode 23x13; Feb 17, 2019
Previous Episodes 23x13: Feestboek 23x12: Waar is Jos? 23x11: Vastgoed 23x10: Love & Peace 23x9: Een haar in de boter 23x8: Examenfraude 23x7: De Piloot 23x6: Jef den artiest 23x5: Jackpot

View All Episodes
Cast
Katrien Devos as Jeanne Piens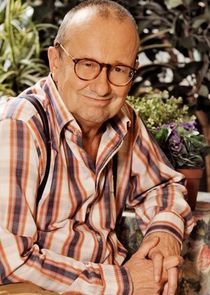 Mark Verstraete as Jef Liefooghe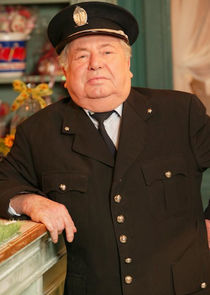 Odilon Mortier as Odilon Bonheur
Frederik Huys as Victor Kindermans
Stoffel Bollu as Lukas
Nicoline Dossche as Lus Haezevoets
View Full Cast
Skip to:
Season 1
| Episode No. | No. Overall | Title | Airdate | Runtime | Summary |
| --- | --- | --- | --- | --- | --- |
| 1 | 1 | De Verhuring (Deel 1) | 1991-12-30 | 40 | |
| 2 | 2 | De Verhuring (Deel 2) | 1992-01-06 | 40 | |
| 3 | 3 | De eerste dag | 1992-01-13 | 40 | |
| 4 | 4 | Ochtendverkeer | 1992-01-20 | 40 | |
| 5 | 5 | Muizenissen | 1992-01-27 | 40 | |
| 6 | 6 | Giovanni | 1992-02-03 | 40 | |
| 7 | 7 | Verstuikbreuk | 1992-02-10 | 40 | |
| 8 | 8 | Netelsoep | 1992-02-17 | 40 | |
| 9 | 9 | De fotograaf | 1992-02-24 | 40 | |
| 10 | 10 | Computeritis | 1992-03-02 | 40 | |
| 11 | 11 | De Dijle | 1992-03-09 | 40 | |
| 12 | 12 | Arm schaap | 1992-03-16 | 40 | |
| 13 | 13 | Friet | 1992-03-23 | 40 | |
| 14 | 14 | Levertraan | 1992-03-30 | 40 | |
Season 2
| Episode No. | No. Overall | Title | Airdate | Runtime | Summary |
| --- | --- | --- | --- | --- | --- |
| 1 | 15 | De vriend | 1993-01-04 | 40 | |
| 2 | 16 | Het examen | 1993-01-11 | 40 | |
| 3 | 17 | De kotfuif | 1993-01-18 | 40 | |
| 4 | 18 | Celle | 1993-01-25 | 40 | |
| 5 | 19 | Geheimen | 1993-02-01 | 40 | |
| 6 | 20 | S van Snoephuisje | 1993-02-08 | 40 | |
| 7 | 21 | De baby | 1993-02-15 | 40 | |
| 8 | 22 | Xylol | 1993-02-22 | 40 | |
| 9 | 23 | Terug van weggeweest | 1993-03-01 | 40 | |
| 10 | 24 | Bloemen | 1993-03-08 | 40 | |
| 11 | 25 | Turks fruit | 1993-03-15 | 40 | |
| 12 | 26 | Pancreas | 1993-03-22 | 40 | |
| 13 | 27 | Antiek | 1993-03-29 | 40 | |
| 14 | 28 | Teentje look | 1993-04-05 | 40 | |
| 15 | 29 | Waarzegster | 1993-04-12 | 40 | |
| 16 | 30 | Biefstuk | 1993-04-19 | 40 | |
| 17 | 31 | Koentje's liefdesverdriet | 1993-04-26 | 40 | |
| 18 | 32 | Hallucinaties | 1993-05-03 | 40 | |
Season 3
| Episode No. | No. Overall | Title | Airdate | Runtime | Summary |
| --- | --- | --- | --- | --- | --- |
| 1 | 33 | Jo | 1994-02-07 | 40 | |
| 2 | 34 | Model | 1994-02-14 | 40 | |
| 3 | 35 | Verkiezingen | 1994-02-21 | 40 | |
| 4 | 36 | De sleutel | 1994-02-28 | 40 | |
| 5 | 37 | Moeke | 1994-03-07 | 40 | |
| 6 | 38 | Lijmen | 1994-03-14 | 40 | |
| 7 | 39 | Blindgangers | 1994-03-21 | 40 | |
| 8 | 40 | Italië | 1994-03-28 | 40 | |
| 9 | 41 | Jommeke | 1994-04-04 | 40 | |
| 10 | 42 | Kiplekker | 1994-04-11 | 40 | |
| 11 | 43 | Voeten | 1994-04-18 | 40 | |
| 12 | 44 | Reclame | 1994-04-25 | 40 | |
| 13 | 45 | Hogerop | 1994-05-02 | 40 | |
| 14 | 46 | Sax | 1994-05-09 | 40 | |
| 15 | 47 | Vrijdag de dertiende | 1994-05-16 | 40 | |
| 16 | 48 | Promotie | 1994-05-23 | 40 | |
| 17 | 49 | De Poolse | 1994-05-30 | 40 | |
Season 4
| Episode No. | No. Overall | Title | Airdate | Runtime | Summary |
| --- | --- | --- | --- | --- | --- |
| 1 | 50 | Teutebel | 1994-12-12 | 40 | |
| 2 | 51 | Zotte liefde | 1994-12-19 | 40 | |
| 3 | 52 | De race | 1994-12-26 | 40 | |
| 4 | 53 | Dieven | 1995-01-02 | 40 | |
| 5 | 54 | Afscheid | 1995-01-09 | 40 | |
| 6 | 55 | Tante Germaine | 1995-01-16 | 40 | |
| 7 | 56 | Veronique | 1995-01-23 | 40 | |
| 8 | 57 | Trouwplannen | 1995-01-30 | 40 | |
| 9 | 58 | Vrienden | 1995-02-06 | 40 | |
| 10 | 59 | Demonstratie | 1995-02-13 | 40 | |
| 11 | 60 | Salondansen | 1995-02-20 | 40 | |
| 12 | 61 | Twee druppels | 1995-02-28 | 40 | |
| 13 | 62 | Aandelen | 1995-03-06 | 40 | |
| 14 | 63 | Levensverzekering | 1995-03-13 | 40 | |
| 15 | 64 | Dromen | 1995-03-20 | 40 | |
| 16 | 65 | Surprise | 1995-03-27 | 40 | |
| 17 | 66 | Contact | 1995-04-03 | 40 | |
Season 5
| Episode No. | No. Overall | Title | Airdate | Runtime | Summary |
| --- | --- | --- | --- | --- | --- |
| 1 | 67 | Emile | 1995-11-27 | 40 | |
| 2 | 68 | Mannen | 1995-12-04 | 40 | |
| 3 | 69 | Schietschijf | 1995-12-11 | 40 | |
| 4 | 70 | Kuisvrouw | 1995-12-18 | 40 | |
| 5 | 71 | Reddingsloep | 1995-12-25 | 40 | |
| 6 | 72 | Koffers | 1996-01-01 | 40 | |
| 7 | 73 | Quarantaine | 1996-01-08 | 40 | |
| 8 | 74 | Pa van Ria | 1996-01-15 | 40 | |
| 9 | 75 | De spin | 1996-01-22 | 40 | |
| 10 | 76 | Ambras | 1996-01-29 | 40 | |
| 11 | 77 | Hypnose | 1996-02-05 | 40 | |
| 12 | 78 | Groot lot | 1996-02-12 | 40 | |
| 13 | 79 | Horoscoop | 1996-02-19 | 40 | |
| 14 | 80 | De laureaat | 1996-02-26 | 40 | |
| 15 | 81 | Voetbal | 1996-03-04 | 40 | |
| 16 | 82 | Koppelen | 1996-03-11 | 40 | |
| 17 | 83 | B.O.B. | 1996-03-18 | 40 | |
| 18 | 84 | EHBO | 1996-03-25 | 40 | |
Season 6
| Episode No. | No. Overall | Title | Airdate | Runtime | Summary |
| --- | --- | --- | --- | --- | --- |
| 1 | 85 | Burenwaakdienst | 1996-12-09 | 40 | |
| 2 | 86 | Bloedarmoede | 1996-12-16 | 40 | |
| 3 | 87 | Eugène | 1996-12-23 | 40 | |
| 4 | 88 | Blinde liefde | 1996-12-30 | 40 | |
| 5 | 89 | Opa Gust | 1997-01-06 | 40 | |
| 6 | 90 | Jef maakt het bond | 1997-01-13 | 40 | |
| 7 | 91 | Pietje | 1997-01-20 | 40 | |
| 8 | 92 | De prins komt | 1997-01-27 | 40 | |
| 9 | 93 | Krampen | 1997-02-03 | 40 | |
| 10 | 94 | Reünie | 1997-02-10 | 40 | |
| 11 | 95 | Sint-Niklaas | 1997-02-17 | 40 | |
| 12 | 96 | Gouden hand | 1997-02-24 | 40 | |
| 13 | 97 | Pim | 1997-03-03 | 40 | |
| 14 | 98 | Graffiti | 1997-03-10 | 40 | |
| 15 | 99 | Voodoo | 1997-03-17 | 40 | |
| 16 | 100 | Video | 1997-03-24 | 40 | |
| 17 | 101 | Babyfoon | 1997-03-31 | 40 | |
| 18 | 102 | Huur | 1997-04-07 | 40 | |
Season 7
| Episode No. | No. Overall | Title | Airdate | Runtime | Summary |
| --- | --- | --- | --- | --- | --- |
| 1 | 103 | Huis te koop | 1997-12-01 | 40 | |
| 2 | 104 | Ma's minnaar | 1997-12-08 | 40 | |
| 3 | 105 | Drugs | 1997-12-15 | 40 | |
| 4 | 106 | Dubbel | 1997-12-22 | 40 | |
| 5 | 107 | Dakloos | 1997-12-29 | 40 | |
| 6 | 108 | Kamers met aandacht | 1998-01-05 | 40 | |
| 7 | 109 | Echtscheiding | 1998-01-12 | 40 | |
| 8 | 110 | Isabel | 1998-01-19 | 40 | |
| 9 | 111 | De reis | 1998-01-26 | 40 | |
| 10 | 112 | Duiveneieren | 1998-02-02 | 40 | |
| 11 | 113 | 't Is proper | 1998-02-09 | 40 | |
| 12 | 114 | De fax | 1998-02-16 | 40 | |
| 13 | 115 | Ufo's | 1998-02-23 | 40 | |
| 14 | 116 | Inspectie | 1998-03-02 | 40 | |
| 15 | 117 | Bedreigd | 1998-03-09 | 40 | |
| 16 | 118 | Hollywood | 1998-03-16 | 40 | |
| 17 | 119 | Blauw bloed | 1998-03-23 | 40 | |
| 18 | 120 | Geheim wapen | 1998-03-30 | 40 | |
Season 8
| Episode No. | No. Overall | Title | Airdate | Runtime | Summary |
| --- | --- | --- | --- | --- | --- |
| 1 | 121 | Roomservice | 1998-11-30 | 40 | |
| 2 | 122 | Nachtwinkel | 1998-12-07 | 40 | |
| 3 | 123 | De Fons | 1998-12-14 | 40 | |
| 4 | 124 | De affaire Tamara | 1998-12-21 | 40 | |
| 5 | 125 | Flupke | 1998-12-28 | 40 | |
| 6 | 126 | Lingerie | 1999-01-04 | 40 | |
| 7 | 127 | Overspel | 1999-01-11 | 40 | |
| 8 | 128 | Annabel zit in de knel | 1999-01-18 | 40 | |
| 9 | 129 | Verbouwingen | 1999-01-25 | 40 | |
| 10 | 130 | Bijgeloof | 1999-02-01 | 40 | |
| 11 | 131 | Tuinman | 1999-02-08 | 40 | |
| 12 | 132 | Actiegroep | 1999-02-15 | 40 | |
| 13 | 133 | België-Holland | 1999-02-22 | 40 | |
| 14 | 134 | Alles voor de wetenschap | 1999-03-01 | 40 | |
| 15 | 135 | De brommer | 1999-03-08 | 40 | |
| 16 | 136 | Het genie | 1999-03-15 | 40 | |
| 17 | 137 | Nestwarmte | 1999-03-22 | 40 | |
Season 9
| Episode No. | No. Overall | Title | Airdate | Runtime | Summary |
| --- | --- | --- | --- | --- | --- |
| 1 | 138 | Honolulu | 1999-12-15 | 40 | |
| 2 | 139 | Vuurwerk | 1999-12-22 | 40 | |
| 3 | 140 | Het einde | 1999-12-29 | 40 | |
| 4 | 141 | Speldenkussen | 2000-01-05 | 40 | |
| 5 | 142 | Eurosubsidies | 2000-01-12 | 40 | |
| 6 | 143 | De gerante | 2000-01-19 | 40 | |
| 7 | 144 | Detectieve | 2000-01-26 | 40 | |
| 8 | 145 | Politiek | 2000-02-09 | 40 | |
| 9 | 146 | Het trouwkleed | 2000-02-16 | 40 | |
| 10 | 147 | Voor wat hoort wat | 2000-02-23 | 40 | |
| 11 | 148 | De Duitsers | 2000-03-01 | 40 | |
| 12 | 149 | Cultuur | 2000-03-08 | 40 | |
| 13 | 150 | Heilige vissen | 2000-03-15 | 40 | |
Season 10
| Episode No. | No. Overall | Title | Airdate | Runtime | Summary |
| --- | --- | --- | --- | --- | --- |
| 1 | 151 | Filosofie | 2001-01-01 | 40 | |
| 2 | 152 | Pantoffelheld | 2001-01-08 | 40 | |
| 3 | 153 | Honoré | 2001-01-15 | 40 | |
| 4 | 154 | Blond | 2001-01-22 | 40 | |
| 5 | 155 | Testament | 2001-01-29 | 40 | |
| 6 | 156 | Heibel | 2001-02-05 | 40 | |
| 7 | 157 | Verkeerd | 2001-02-12 | 40 | |
| 8 | 158 | De snoeptaart | 2001-02-19 | 40 | |
| 9 | 159 | Rijles | 2001-02-26 | 40 | |
| 10 | 160 | Toverdrank | 2001-03-05 | 40 | |
| 11 | 161 | Swami | 2001-03-12 | 40 | |
| 12 | 162 | Truus | 2001-03-19 | 40 | |
| 13 | 163 | Heldendaad | 2001-03-26 | 40 | |
| 14 | 164 | Boetseerklas | 2001-04-02 | 40 | |
| 15 | 165 | Het etentje | 2001-04-09 | 40 | |
Season 11
| Episode No. | No. Overall | Title | Airdate | Runtime | Summary |
| --- | --- | --- | --- | --- | --- |
| 1 | 166 | Chips | 2002-01-08 | 40 | |
| 2 | 167 | Piercing | 2002-01-15 | 40 | |
| 3 | 168 | Colette | 2002-01-22 | 40 | |
| 4 | 169 | Lumbago | 2002-01-29 | 40 | |
| 5 | 170 | Tango | 2002-02-05 | 40 | |
| 6 | 171 | De zoon | 2002-02-12 | 40 | |
| 7 | 172 | Cleptomanie | 2002-02-19 | 40 | |
| 8 | 173 | Minnaar | 2002-02-26 | 40 | |
| 9 | 174 | Amazone | 2002-03-05 | 40 | |
| 10 | 175 | Goudvis | 2002-03-12 | 40 | |
| 11 | 176 | Vorig leven | 2002-03-19 | 40 | |
| 12 | 177 | Big Mother | 2002-03-26 | 40 | |
Season 12
| Episode No. | No. Overall | Title | Airdate | Runtime | Summary |
| --- | --- | --- | --- | --- | --- |
| 1 | 178 | Blind date | 2003-01-06 | 40 | |
| 2 | 179 | Babyboom | 2003-01-13 | 40 | |
| 3 | 180 | Juf Jeanne | 2003-01-20 | 40 | |
| 4 | 181 | Jacuzzi | 2003-01-27 | 40 | |
| 5 | 182 | Kromme haak | 2003-02-03 | 40 | |
| 6 | 183 | Papegaai | 2003-02-10 | 40 | |
| 7 | 184 | Buitenshuis | 2003-02-17 | 40 | |
| 8 | 185 | Den hacker | 2003-02-24 | 40 | |
| 9 | 186 | Skipret | 2003-03-03 | 40 | |
| 10 | 187 | Nieuwe man | 2003-03-10 | 40 | |
| 11 | 188 | In het leger | 2003-03-17 | 40 | |
| 12 | 189 | De film | 2003-03-24 | 40 | |
| 13 | 190 | De rotte appel | 2003-03-31 | 40 | |
Season 13
| Episode No. | No. Overall | Title | Airdate | Runtime | Summary |
| --- | --- | --- | --- | --- | --- |
| 1 | 191 | Hotel Bellevue | 2004-03-01 | 40 | |
| 2 | 192 | Donor | 2004-03-08 | 40 | |
| 3 | 193 | Rusthuis | 2004-03-15 | 40 | |
| 4 | 194 | Erotica | 2004-03-22 | 40 | |
| 5 | 195 | Hondsdol | 2004-03-29 | 40 | |
| 6 | 196 | Varkenspest | 2004-04-05 | 40 | |
| 7 | 197 | De ambassadeur | 2004-04-12 | 40 | |
| 8 | 198 | Het been | 2004-04-19 | 40 | |
| 9 | 199 | Bowling | 2004-04-26 | 40 | |
| 10 | 200 | Snoeipijn | 2004-05-03 | 40 | |
| 11 | 201 | Benny | 2004-05-10 | 40 | |
| 12 | 202 | Italiaans | 2004-05-17 | 40 | |
| 13 | 203 | Vermist | 2004-05-24 | 40 | |
Season 14
| Episode No. | No. Overall | Title | Airdate | Runtime | Summary |
| --- | --- | --- | --- | --- | --- |
| 1 | 204 | Nikita | 2004-11-01 | 40 | |
| 2 | 205 | Smaragden en robijnen | 2004-11-08 | 40 | |
| 3 | 206 | Trucage | 2004-11-15 | 40 | |
| 4 | 207 | Op wieltjes | 2004-11-22 | 40 | |
| 5 | 208 | Het huwelijk | 2004-11-29 | 40 | |
| 6 | 209 | Hoog bezoek | 2004-12-06 | 40 | |
| 7 | 210 | Jeanne d'Arc | 2004-12-13 | 40 | |
| 8 | 211 | Kerstmis | 2004-12-20 | 40 | |
| 9 | 212 | Survival | 2004-12-27 | 40 | |
| 10 | 213 | Chatten | 2005-01-03 | 40 | |
| 11 | 214 | Verloren zoon | 2005-01-10 | 40 | |
| 12 | 215 | Muggenlarven | 2005-01-17 | 40 | |
| 13 | 216 | De streaker | 2005-01-24 | 40 | |
Season 15
| Episode No. | No. Overall | Title | Airdate | Runtime | Summary |
| --- | --- | --- | --- | --- | --- |
| 1 | 217 | De mol | 2005-11-28 | 40 | |
| 2 | 218 | Schoonouders | 2005-12-05 | 40 | |
| 3 | 219 | Stinkend rijk | 2005-12-12 | 40 | |
| 4 | 220 | Het konijn | 2005-12-19 | 40 | |
| 5 | 221 | Uitbreidingsplannen | 2005-12-26 | 40 | |
| 6 | 222 | Goeroe | 2006-01-02 | 40 | |
| 7 | 223 | Lingerie | 2006-01-09 | 40 | |
| 8 | 224 | De tuinman | 2006-01-16 | 40 | |
| 9 | 225 | Troebel water | 2006-01-23 | 40 | |
| 10 | 226 | Aanpappen | 2006-01-30 | 40 | |
| 11 | 227 | Het schilderij | 2006-02-06 | 40 | |
| 12 | 228 | Het model | 2006-02-13 | 40 | |
| 13 | 229 | Stekels | 2006-02-20 | 40 | |
Season 16
| Episode No. | No. Overall | Title | Airdate | Runtime | Summary |
| --- | --- | --- | --- | --- | --- |
| 1 | 230 | Alles kan beter | 2007-08-31 | 40 | |
| 2 | 231 | Valentijn | 2007-09-07 | 40 | |
| 3 | 232 | Webcam | 2007-09-14 | 40 | |
| 4 | 233 | Jozefa | 2007-09-21 | 40 | |
| 5 | 234 | Stookhout | 2007-09-28 | 40 | |
| 6 | 235 | Tango | 2007-10-05 | 40 | |
| 7 | 236 | Faalangst | 2007-10-12 | 40 | |
| 8 | 237 | Mantelzorg | 2007-10-19 | 40 | |
| 9 | 238 | Op jacht | 2007-10-26 | 40 | |
| 10 | 239 | Tirolerlust | 2007-11-02 | 40 | |
| 11 | 240 | Gezin in nood | 2007-11-09 | 40 | |
| 12 | 241 | Petitie | 2007-11-16 | 40 | |
| 13 | 242 | Levensverzekering | 2007-11-23 | 40 | |
Season 17
| Episode No. | No. Overall | Title | Airdate | Runtime | Summary |
| --- | --- | --- | --- | --- | --- |
| 1 | 243 | Peppers | 2008-12-28 | 40 | |
| 2 | 244 | Schuld en boete | 2009-01-04 | 40 | |
| 3 | 245 | De X-factor | 2009-01-11 | 40 | |
| 4 | 246 | Echte man | 2009-01-18 | 40 | |
| 5 | 247 | Winst en verlies | 2009-01-25 | 40 | |
| 6 | 248 | En blijde verwachting | 2009-02-01 | 40 | |
| 7 | 249 | Pokerface | 2009-02-08 | 40 | |
| 8 | 250 | Jimmy | 2009-02-15 | 40 | |
| 9 | 251 | Beeldig | 2009-02-22 | 40 | |
| 10 | 252 | Thuiszorg | 2009-03-01 | 40 | |
| 11 | 253 | De gijzeling | 2009-03-08 | 40 | |
| 12 | 254 | De kleren maken de man | 2009-03-15 | 40 | |
| 13 | 255 | BMI | 2009-03-22 | 40 | |
Season 18
| Episode No. | No. Overall | Title | Airdate | Runtime | Summary |
| --- | --- | --- | --- | --- | --- |
| 1 | 256 | Renovaties | 2010-03-07 | 40 | |
| 2 | 257 | Wie wordt het? | 2010-03-14 | 40 | |
| 3 | 258 | Vriendinnendienst | 2010-03-21 | 40 | |
| 4 | 259 | E viva España | 2010-03-28 | 40 | |
| 5 | 260 | Droogkuis | 2010-04-04 | 40 | |
| 6 | 261 | Dolly | 2010-04-11 | 40 | |
| 7 | 262 | Kampioen | 2010-04-18 | 40 | |
| 8 | 263 | De piano | 2010-04-25 | 40 | |
| 9 | 264 | Armand | 2010-05-02 | 40 | |
| 10 | 265 | Jury | 2010-05-09 | 40 | |
| 11 | 266 | Wraak | 2010-05-16 | 40 | |
| 12 | 267 | Niet te stoppen | 2010-05-23 | 40 | |
| 13 | 268 | De beker | 2010-05-30 | 40 | |
Season 19
| Episode No. | No. Overall | Title | Airdate | Runtime | Summary |
| --- | --- | --- | --- | --- | --- |
| 1 | 269 | De V-curve | 2011-02-20 | 40 | |
| 2 | 270 | Made in China | 2011-02-27 | 40 | |
| 3 | 271 | SOS Piet | 2011-03-06 | 40 | |
| 4 | 272 | Bier is gezond | 2011-03-13 | 40 | |
| 5 | 273 | De verstekeling | 2011-03-20 | 40 | |
| 6 | 274 | Paswoord | 2011-03-27 | 40 | |
| 7 | 275 | Het gsm-winkeltje | 2011-04-03 | 40 | |
| 8 | 276 | Koud | 2011-04-10 | 40 | |
| 9 | 277 | De staking | 2011-04-17 | 40 | |
| 10 | 278 | Harde bewijzen | 2011-04-24 | 40 | |
| 11 | 279 | Vliegangst | 2011-05-01 | 40 | |
| 12 | 280 | De president | 2011-05-08 | 40 | |
| 13 | 281 | De super Rus | 2011-05-15 | 40 | |
Season 20
| Episode No. | No. Overall | Title | Airdate | Runtime | Summary |
| --- | --- | --- | --- | --- | --- |
| 1 | 282 | De kleren maken de man | 2012-09-09 | 40 | |
| 2 | 283 | Alles voor de kunst | 2012-09-16 | 40 | |
| 3 | 284 | Het sterke geslacht | 2012-09-23 | 40 | |
| 4 | 285 | Overspel | 2012-09-30 | 40 | |
| 5 | 286 | Pesten | 2012-10-07 | 40 | |
| 6 | 287 | Vervallen | 2012-10-14 | 40 | |
| 7 | 288 | Het huwelijk | 2012-10-25 | 40 | |
| 8 | 289 | Petanque | 2012-11-01 | 40 | |
| 9 | 290 | Hofleverancier | 2012-11-08 | 40 | |
| 10 | 291 | De aanslag | 2012-11-15 | 40 | |
| 11 | 292 | De Sint | 2012-11-22 | 40 | |
| 12 | 293 | Hoogtevrees | 2012-11-29 | 40 | |
| 13 | 294 | Doodgelukkig | 2012-12-06 | 40 | |
Season 21
| Episode No. | No. Overall | Title | Airdate | Runtime | Summary |
| --- | --- | --- | --- | --- | --- |
| 1 | 295 | De psychopaat | 2013-03-10 | 40 | |
| 2 | 296 | Het droomkoppel | 2013-03-17 | 40 | |
| 3 | 297 | Hittegolf | 2013-03-24 | 40 | |
| 4 | 298 | Hoge bloeddruk | 2013-03-31 | 40 | |
| 5 | 299 | De stagiair | 2013-04-07 | 40 | |
| 6 | 300 | Kürt | 2013-04-14 | 40 | |
| 7 | 301 | De Lekkerbek | 2013-04-21 | 40 | |
| 8 | 302 | De cactusclub | 2013-04-28 | 40 | |
| 9 | 303 | De filmrol | 2013-05-05 | 40 | |
| 10 | 304 | Hernia | 2013-05-12 | 40 | |
| 11 | 305 | Gepikt | 2013-05-19 | 40 | |
| 12 | 306 | De langstwerkende | 2013-05-26 | 40 | |
| 13 | 307 | Het rusthuisje | 2013-06-02 | 40 | |
Season 22
| Episode No. | No. Overall | Title | Airdate | Runtime | Summary |
| --- | --- | --- | --- | --- | --- |
| 1 | 308 | Kettingbrief | 2016-09-04 | 40 | |
| 2 | 309 | Kindervreugde | 2016-09-11 | 40 | |
| 3 | 310 | Keukenprins | 2016-09-18 | 40 | |
| 4 | 311 | De Bedrijfsuitstap | 2016-09-25 | 40 | |
| 5 | 312 | Het Grote Lot | 2016-10-02 | 40 | |
| 6 | 313 | Snoeifobie | 2016-10-09 | 40 | |
| 7 | 314 | De Kuisvrouw | 2016-10-16 | 40 | |
| 8 | 315 | Twee Tinten Ros | 2016-10-23 | 40 | |
| 9 | 316 | Visvijver Te Koop | 2016-10-30 | 40 | |
| 10 | 317 | De Schat | 2016-11-06 | 40 | |
| 11 | 318 | Watjes | 2016-11-13 | 40 | |
| 12 | 319 | Dubbel Glas | 2016-11-20 | 40 | |
| 13 | 320 | Bollen | 2016-11-27 | 40 | |
Season 23
| Episode No. | No. Overall | Title | Airdate | Runtime | Summary |
| --- | --- | --- | --- | --- | --- |
| 1 | 321 | Maffia | 2018-11-18 | 40 | |
| 2 | 322 | Doctor Victor | 2018-11-25 | 40 | |
| 3 | 323 | De ramp | 2018-12-02 | 40 | |
| 4 | 324 | De fietsclub | 2018-12-09 | 40 | |
| 5 | 325 | Jackpot | 2018-12-16 | 40 | |
| 6 | 326 | Jef den artiest | 2018-12-30 | 40 | |
| 7 | 327 | De Piloot | 2019-01-06 | 40 | |
| 8 | 328 | Examenfraude | 2019-01-13 | 40 | |
| 9 | 329 | Een haar in de boter | 2019-01-20 | 40 | |
| 10 | 330 | Love & Peace | 2019-01-27 | 40 | |
| 11 | 331 | Vastgoed | 2019-02-03 | 40 | |
| 12 | 332 | Waar is Jos? | 2019-02-10 | 40 | |
| 13 | 333 | Feestboek | 2019-02-17 | 40 | |
Season 24
| Episode No. | No. Overall | Title | Airdate | Runtime | Summary |
| --- | --- | --- | --- | --- | --- |
Series Cast
| | | | |
| --- | --- | --- | --- |
| | Katrien Devos | as Jeanne Piens | |
| | Mark Verstraete | as Jef Liefooghe | |
| | Odilon Mortier | as Odilon Bonheur | |
| | Frederik Huys | as Victor Kindermans | |
| | Stoffel Bollu | as Lukas | |
| | Nicoline Dossche | as Lus Haezevoets | |
| | Marianne Devriese | as Lies | |
| | Anouck Luyten | as Ines | |
| | Helle Vanderheyden | as Martha | |
| | Sarah Van Overwaelle | as Paulien Billen | |
| | Ayesha Künzle | as Jill Verhaest | |
| | Aron Wade | as Koen Maertens | |
| | Christel Van Schoonwinkel | as Betty Billen | |
| | Anne Denolf | as Sam De Taeye | |
| | Geert Hunaerts | as Jo De Becker | |
| | Din Meysmans | as Bertje | |
| | Bert Van Poucke | as Hugo | |
| | Britt Van der Borght | as Ria Vranckx | |
| | Mout Uyttersprot | as Filip | |
| | Esther Leenders | as Tineke | |
| | Han Coucke | as Stef | |
| | Jan Van Hecke | as Arnold | |
| | Margot Brabants | as Brigitte Ghoetseels | |
| | Pieter-Jan De Smet | as Charles-Victor Blomme | |
| | Steve Geerts | as Dieter | |
| | Mieke Dobbels | as Saskia Moerman | |
| | Pepijn Caudron | as Gentil Aelvoet | |
| | Tom Van Landuyt | as Billy | |
| | Tine Van Der Brande | as Véronique | |
| | Fabrice Delecluse | as Lucas | |
| | Danaë Van Oeteren | as Pim Davignon | |
Series Crew
| | Position | Name |
| --- | --- | --- |
| | Creator | Frans Ceusters |
| | Script Editor | Dirk Thys |
| | Music | Robert Vlaeyen |
| | Art Director | Paul Degueldre |
| | Boom Operator | Bastiaan Bracke |
| | Executive Producer | Ann Rydant |
| | Executive Producer | Karla Stautemas |
Related News
TVMaze