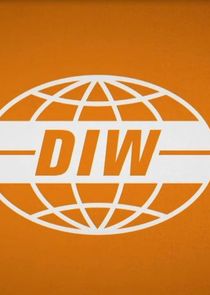 De ideale wereld is a Flemish talk show that was broadcast on the commercial television channel VIER from 2013 to 2015 and was subsequently taken over by the public channel Canvas. Every episode, the presenter, flanked by one or more sidekicks, talks about various satirical films based on current news facts. Based on conversations with a well-known studio guest, certain topics are discussed in more detail.
Series Overview
Rating
imDb Rating: 8.2 (49 Votes)
Metascore: N/A
Plot
A satirical talk-show featuring sketch comedy, in which the news day is commented upon by the presenter, his sidekicks and a special guest.
Details
Rated: N/A
Released: 31 Aug 2013
Runtime: N/A
Genre: Comedy, News, Talk-Show
Director: N/A
Writer: N/A
Actors: Otto-Jan Ham, Jelle De Beule, Sven De Leijer
Language: Dutch
Country: Belgium
Awards: N/A
Total Seasons: 12
Previous Episode
Benjamin Dalle
Episode 12x46; Oct 17, 2019
Previous Episodes 12x46: Benjamin Dalle 12x45: Paula Sémer 12x44: Karolien Debecker 12x43: Soe Nsuki 12x42: Bart Peeters 12x41: Bert Kruismans 12x40: Karin Claassen 12x39: Stef Kamil Carlens 12x38: Francesco Vanderjeugd

View All Episodes
Cast
Otto-Jan Ham as Otto-Jan Ham
Jelle De Beule as Jelle De Beule
Jonas Geirnaert as Jonas Geirnaert
Sven De Leijer as Sven De Leijer
Liesa Naert as Liesa Naert
Jan Jaap van der Wal as Jan Jaap van der Wal
View Full Cast
Skip to:
Season 1
| Episode No. | No. Overall | Title | Airdate | Runtime | Summary |
| --- | --- | --- | --- | --- | --- |
| 1 | 1 | Élodie Ouédraogo | 2013-08-31 | 45 | |
| 2 | 2 | Evy Gruyaert | 2013-09-02 | 45 | |
| 3 | 3 | Donaat Deriemaeker | 2013-09-03 | 45 | |
| 4 | 4 | Kris Peeters | 2013-09-04 | 45 | |
| 5 | 5 | Sven De Ridder | 2013-09-05 | 45 | |
| 6 | 6 | Flip Kowlier | 2013-09-09 | 45 | |
| 7 | 7 | John Crombez | 2013-09-10 | 45 | |
| 8 | 8 | Alex Agnew | 2013-09-11 | 45 | |
| 9 | 9 | Maaike Cafmeyer | 2013-09-12 | 45 | |
| 10 | 10 | Barbara Sarafian | 2013-09-16 | 45 | |
| 11 | 11 | Mark Eyskens | 2013-09-17 | 45 | |
| 12 | 12 | Seppe Smits | 2013-09-18 | 45 | |
| 13 | 13 | Kirsten Lemaire | 2013-09-19 | 45 | |
| 14 | 14 | Jef Neve | 2013-09-23 | 45 | |
| 15 | 15 | Ilse Van Hoecke | 2013-09-24 | 45 | |
| 16 | 16 | Marc Didden | 2013-09-25 | 45 | |
| 17 | 17 | Lesley-Ann Poppe | 2013-09-26 | 45 | |
| 18 | 18 | Herman Brusselmans | 2013-09-30 | 45 | |
| 19 | 19 | Marc Coucke | 2013-10-01 | 45 | |
| 20 | 20 | Meyrem Almaci | 2013-10-02 | 45 | |
| 21 | 21 | Bent Van Looy | 2013-10-03 | 45 | |
| 22 | 22 | Liesa Naert | 2013-10-07 | 45 | |
| 23 | 23 | Guy Mortier | 2013-10-08 | 45 | |
| 24 | 24 | Jo De Poorter | 2013-10-09 | 45 | |
| 25 | 25 | Servais Verherstraeten | 2013-10-10 | 45 | |
| 26 | 26 | Hans Van Alphen | 2013-10-14 | 45 | |
| 27 | 27 | Daniël Termont | 2013-10-15 | 45 | |
| 28 | 28 | Stefaan Degand | 2013-10-16 | 45 | |
| 29 | 29 | Iljo Keisse | 2013-10-17 | 45 | |
| 30 | 30 | Hilde Crevits | 2013-10-21 | 45 | |
| 31 | 31 | Karl-Heinz Lambertz | 2013-10-22 | 40 | |
| 32 | 32 | Gert Verhulst | 2013-10-23 | 40 | |
| 33 | 33 | Peter Van de Veire | 2013-10-24 | 40 | |
| 34 | 34 | Evi Van Acker | 2013-10-28 | 40 | |
| 35 | 35 | Yasmine Kherbache | 2013-10-29 | 40 | |
| 36 | 36 | Pieter Embrechts | 2013-10-30 | 40 | |
| 37 | 37 | Peter Van Asbroeck | 2013-10-31 | 40 | |
| 38 | 38 | Els Pynoo | 2013-11-04 | 40 | |
| 39 | 39 | Ivo Belet | 2013-11-05 | 40 | |
| 40 | 40 | Frank Vander linden | 2013-11-06 | 40 | |
| 41 | 41 | Kamagurka | 2013-11-07 | 40 | |
| 42 | 42 | Bruno Vanden Broecke | 2013-11-11 | 40 | |
| 43 | 43 | Cédric Van Branteghem | 2013-11-12 | 40 | |
| 44 | 44 | Bart De Pauw | 2013-11-13 | 40 | |
| 45 | 45 | Frans Bauer | 2013-11-14 | 40 | |
| 46 | 46 | Zaki | 2013-11-18 | 40 | |
| 47 | 47 | Eva Mouton | 2013-11-19 | 40 | |
| 48 | 48 | Jelle Cleymans | 2013-11-20 | 40 | |
| 49 | 49 | Frieda Van Wijck | 2013-11-21 | 40 | |
| 50 | 50 | Mia Doornaert | 2013-11-25 | 40 | |
| 51 | 51 | Kobe Desramaults | 2013-11-26 | 40 | |
| 52 | 52 | Showbizz Bart | 2013-11-27 | 40 | |
| 53 | 53 | Marc Descheemaecker | 2013-11-28 | 40 | |
| 54 | 54 | Walter De Donder | 2013-12-02 | 40 | |
| 55 | 55 | K3 | 2013-12-03 | 40 | |
| 56 | 56 | Tanja Dexters | 2013-12-04 | 40 | |
| 57 | 57 | Dimitri Leue | 2013-12-05 | 40 | |
| 58 | 58 | Stany Crets | 2013-12-09 | 40 | |
| 59 | 59 | Jan Peumans | 2013-12-10 | 40 | |
| 60 | 60 | Kelly Pfaff | 2013-12-11 | 40 | |
| 61 | 61 | Saskia De Coster | 2013-12-12 | 40 | |
| 62 | 62 | Christophe Deborsu | 2013-12-16 | 40 | |
| 63 | 63 | Luc De Vos | 2013-12-17 | 40 | |
| 64 | 64 | Free Souffriau | 2013-12-18 | 40 | |
| 65 | 65 | Jo Vally | 2013-12-19 | 40 | |
Season 2
| Episode No. | No. Overall | Title | Airdate | Runtime | Summary |
| --- | --- | --- | --- | --- | --- |
| 1 | 66 | Bruno Wyndaele | 2014-01-20 | 40 | |
| 2 | 67 | Zuhal Demir | 2014-01-21 | 40 | |
| 3 | 68 | Jan Verheyen | 2013-01-22 | 40 | |
| 4 | 69 | Ella Leyers | 2014-01-23 | 40 | |
| 5 | 70 | Wouter Deprez | 2014-01-27 | 40 | |
| 6 | 71 | Hanne Troonbeeckx | 2014-01-28 | 40 | |
| 7 | 72 | Phara De Aguirre | 2014-01-29 | 40 | |
| 8 | 73 | Alex Callier | 2014-01-30 | 40 | |
| 9 | 74 | Lea Couzin | 2014-02-03 | 40 | |
| 10 | 75 | Karel Van Eetvelt | 2014-02-04 | 40 | |
| 11 | 76 | Wesley Sonck | 2014-02-05 | 40 | |
| 12 | 77 | Wouter Van Besien | 2014-02-06 | 40 | |
| 13 | 78 | Pieter Loridon | 2014-02-10 | 40 | |
| 14 | 79 | Vincent Van Quickenborne | 2014-02-11 | 40 | |
| 15 | 80 | Bart Kaëll | 2014-02-12 | 40 | |
| 16 | 81 | Kim Gevaert | 2014-02-13 | 40 | |
| 17 | 82 | Monica De Coninck | 2014-02-17 | 40 | |
| 18 | 83 | Ann Tuts | 2014-02-18 | 40 | |
| 19 | 84 | Adriaan Van den Hoof | 2014-02-19 | 40 | |
| 20 | 85 | Erik Van Looy | 2014-02-20 | 40 | |
| 21 | 86 | Indra Dewitte | 2014-02-24 | 40 | |
| 22 | 87 | Stan Van Samang | 2014-02-25 | 40 | |
| 23 | 88 | Koen Crucke | 2014-02-26 | 40 | |
| 24 | 89 | Marleen Merckx | 2014-02-27 | 40 | |
| 25 | 90 | Jan Schepens | 2014-03-03 | 40 | |
| 26 | 91 | Ian Thomas Hoelen | 2014-03-04 | 40 | |
| 27 | 92 | Guy Vanhengel | 2014-03-05 | 40 | |
| 28 | 93 | Annelien Coorevits | 2014-03-06 | 40 | |
| 29 | 94 | Siska Schoeters | 2014-03-10 | 40 | |
| 30 | 95 | Bart Wellens | 2014-03-11 | 40 | |
| 31 | 96 | Ben Segers | 2014-03-12 | 40 | |
| 32 | 97 | Pat Krimson | 2014-03-13 | 40 | |
| 33 | 98 | Ingrid Lieten | 2014-03-17 | 40 | |
| 34 | 99 | Bart Peeters | 2014-03-18 | 40 | |
| 35 | 100 | Guga Baúl | 2014-03-19 | 40 | |
| 36 | 101 | Pascale Naessens | 2014-03-20 | 40 | |
| 37 | 102 | Piet Huysentruyt | 2014-03-31 | 40 | |
| 38 | 103 | Marianne Thyssen | 2014-04-01 | 40 | |
| 39 | 104 | Philippe Geubels | 2014-04-02 | 40 | |
| 40 | 105 | Dominique Deruddere | 2014-04-03 | 40 | |
| 41 | 106 | Serge Quisquater | 2014-04-07 | 40 | |
| 42 | 107 | Rudi Vranckx | 2014-04-08 | 40 | |
| 43 | 108 | Lara Chedraoui | 2014-04-09 | 40 | |
| 44 | 109 | Philippe Muyters | 2014-04-10 | 40 | |
| 45 | 110 | Ruth Beeckmans | 2014-04-14 | 40 | |
| 46 | 111 | Koen Geens | 2014-04-15 | 40 | |
| 47 | 112 | Sylvia Van Driessche | 2014-04-16 | 40 | |
| 48 | 113 | Tom Lanoye | 2014-04-17 | 40 | |
| 49 | 114 | Nicole en Hugo | 2014-04-21 | 40 | |
| 50 | 115 | Filip Peeters | 2014-04-22 | 40 | |
| 51 | 116 | Martin Heylen | 2014-04-23 | 40 | |
| 52 | 117 | Assita Kanko | 2014-04-24 | 40 | |
| 53 | 118 | Kurt Van Eeghem | 2014-04-28 | 40 | |
| 54 | 119 | Freya Van den Bossche | 2014-04-29 | 40 | |
| 55 | 120 | Christoff De Bolle | 2014-04-30 | 40 | |
| 56 | 121 | Luk Wyns | 2014-05-01 | 40 | |
| 57 | 122 | Carl Huybrechts | 2014-05-05 | 40 | |
| 58 | 123 | Kathleen Cools | 2014-05-06 | 40 | |
| 59 | 124 | Clara Cleymans | 2014-05-07 | 40 | |
| 60 | 125 | Jean Paul Van Bendegem | 2014-05-08 | 40 | |
| 61 | 126 | Helmut Lotti | 2014-05-12 | 40 | |
| 62 | 127 | Roos Van Acker | 2014-05-13 | 40 | |
| 63 | 128 | Jean-Marie Pfaff | 2014-05-14 | 40 | |
| 64 | 129 | Jani Kazaltzis | 2014-05-15 | 40 | |
| 65 | 130 | Ruben Block | 2014-05-19 | 40 | |
| 66 | 131 | Natalia Druyts | 2014-05-20 | 40 | |
| 67 | 132 | Frank Raes | 2014-05-21 | 40 | |
| 68 | 133 | Dave Sinardet | 2014-05-22 | 40 | |
| 69 | 134 | Sofie Lemaire | 2014-05-26 | 40 | |
| 70 | 135 | Marlène de Wouters | 2014-05-27 | 40 | |
| 71 | 136 | Tom Barman | 2014-05-28 | 40 | |
| 72 | 137 | Wendy Van Wanten | 2014-05-29 | 40 | |
Season 3
| Episode No. | No. Overall | Title | Airdate | Runtime | Summary |
| --- | --- | --- | --- | --- | --- |
| 1 | 138 | Sven Gatz | 2014-09-01 | 40 | |
| 2 | 139 | Pieter Timmers | 2014-09-02 | 40 | |
| 3 | 140 | Tatyana Beloy | 2014-09-03 | 40 | |
| 4 | 141 | Marnix Peeters | 2014-09-04 | 40 | |
| 5 | 142 | Milow | 2014-09-08 | 40 | |
| 6 | 143 | Paul Herygers | 2014-09-09 | 40 | |
| 7 | 144 | Daisy Olie | 2014-09-10 | 40 | |
| 8 | 145 | Pascal Smet | 2014-09-11 | 40 | |
| 9 | 146 | Jens Mortier | 2014-09-15 | 40 | |
| 10 | 147 | Phaedra Hoste | 2014-09-16 | 40 | |
| 11 | 148 | Stijn Meuris | 2014-09-17 | 40 | |
| 12 | 149 | Linda De Win | 2014-09-18 | 40 | |
| 13 | 150 | Ish Ait Hamou | 2014-09-22 | 40 | |
| 14 | 151 | Vera Dua | 2014-09-23 | 40 | |
| 15 | 152 | Jacques Vermeire | 2014-09-24 | 40 | |
| 16 | 153 | Sonja Kimpen | 2014-09-25 | 40 | |
| 17 | 154 | Denis Odoi | 2014-09-29 | 40 | |
| 18 | 155 | Joke Schauvliege | 2014-09-30 | 40 | |
| 19 | 156 | Frank Van Massenhove | 2014-10-01 | 40 | |
| 20 | 157 | Miguel Wiels | 2014-10-02 | 40 | |
| 21 | 158 | Sven Mary | 2014-10-06 | 40 | |
| 22 | 159 | Wim Helsen | 2014-10-07 | 40 | |
| 23 | 160 | Dani Klein | 2014-10-08 | 40 | |
| 24 | 161 | Marcel Vanthilt | 2014-10-09 | 40 | |
| 25 | 162 | Henny Huisman | 2014-10-13 | 40 | |
Season 4
| Episode No. | No. Overall | Title | Airdate | Runtime | Summary |
| --- | --- | --- | --- | --- | --- |
| 1 | 163 | Jeroen Meus | 2015-02-02 | 40 | |
| 2 | 164 | Nicolas Lombaerts | 2015-02-03 | 40 | |
| 3 | 165 | Annelies Torös | 2015-02-04 | 40 | |
| 4 | 166 | Urbanus | 2015-02-05 | 40 | |
| 5 | 167 | Pieter Aspe | 2015-02-09 | 40 | |
| 6 | 168 | Jan Smit | 2015-02-10 | 40 | |
| 7 | 169 | Arne Quinze | 2015-02-11 | 40 | |
| 8 | 170 | Gwendolyn Rutten | 2015-02-12 | 40 | |
| 9 | 171 | Kristof Calvo | 2015-02-16 | 40 | |
| 10 | 172 | Herman Verbruggen | 2015-02-17 | 40 | |
| 11 | 173 | Jan Leyers | 2015-02-18 | 40 | |
| 12 | 174 | Joke van de Velde | 2015-02-19 | 40 | |
| 13 | 175 | Lieven Van Gils | 2015-02-23 | 40 | |
| 14 | 176 | Kirsten Janssens | 2015-02-24 | 40 | |
| 15 | 177 | Hans Bonte | 2015-02-25 | 40 | |
| 16 | 178 | Wim Willaert | 2015-02-26 | 40 | |
| 17 | 179 | Paul Jambers | 2015-03-02 | 40 | |
| 18 | 180 | Hans Bourlon | 2015-03-03 | 40 | |
| 19 | 181 | Bart Tommelein | 2015-03-04 | 40 | |
| 20 | 182 | Goedele Wachters | 2015-03-05 | 40 | |
| 21 | 183 | Karl Vannieuwkerke | 2015-03-09 | 40 | |
| 22 | 184 | Steven Vandeput | 2015-03-10 | 40 | |
| 23 | 185 | Geena Lisa | 2015-03-11 | 40 | |
| 24 | 186 | Niels Albert | 2015-03-12 | 40 | |
| 25 | 187 | Regi | 2015-03-16 | 40 | |
| 26 | 188 | Caroline Gennez | 2015-03-17 | 40 | |
| 27 | 189 | Lieven Vandenhaute | 2015-03-18 | 40 | |
| 28 | 190 | Michel Verschueren | 2015-03-19 | 40 | |
| 29 | 191 | Goedele Liekens | 2015-03-23 | 40 | |
| 30 | 192 | Wouter Beke | 2015-03-24 | 40 | |
| 31 | 193 | Bartel Van Riet | 2015-03-25 | 40 | |
| 32 | 194 | Rudy De Leeuw | 2015-03-26 | 40 | |
| 33 | 195 | De Romeo's | 2015-03-30 | 40 | |
| 34 | 196 | Nico Dijkshoorn | 2015-03-31 | 40 | |
| 35 | 197 | Cath Luyten | 2015-04-01 | 40 | |
| 36 | 198 | Mark Demesmaeker | 2015-04-02 | 40 | |
| 37 | 199 | Joy Anna Thielemans | 2015-04-06 | 40 | |
| 38 | 200 | Eddy Planckaert | 2015-04-07 | 40 | |
| 39 | 201 | Rik Torfs | 2015-04-08 | 40 | |
| 40 | 202 | Sam Gooris | 2015-04-09 | 40 | |
| 41 | 203 | Eva Daeleman | 2015-04-13 | 40 | |
| 42 | 204 | Rick De Leeuw | 2015-04-14 | 40 | |
| 43 | 205 | Herman De Croo | 2015-04-15 | 40 | |
| 44 | 206 | Adil El Arbi | 2015-04-16 | 40 | |
Season 5
| Episode No. | No. Overall | Title | Airdate | Runtime | Summary |
| --- | --- | --- | --- | --- | --- |
| 1 | 207 | Harry & Olga | 2015-08-31 | 40 | |
| 2 | 208 | Tomas De Soete | 2015-09-01 | 40 | |
| 3 | 209 | Slongs Dievanongs | 2015-09-02 | 40 | |
| 4 | 210 | Hans Teeuwen | 2015-09-03 | 40 | |
| 5 | 211 | Jan Mulder | 2015-09-07 | 40 | |
| 6 | 212 | Charlotte Leysen | 2015-09-08 | 40 | |
| 7 | 213 | Liesbeth Homans | 2015-09-09 | 40 | |
| 8 | 214 | Sioen | 2015-09-10 | 40 | |
| 9 | 215 | Lindsay | 2015-09-14 | 40 | |
| 10 | 216 | Etienne Vermeersch | 2015-09-15 | 40 | |
| 11 | 217 | An Swartenbroekx | 2015-09-16 | 40 | |
| 12 | 218 | Jan Jaap Van Der Wal | 2015-09-17 | 40 | |
| 13 | 219 | Hans Otten | 2015-09-21 | 40 | |
| 14 | 220 | Ivan De Witte | 2015-09-22 | 40 | |
| 15 | 221 | Belle Perez | 2015-09-23 | 40 | |
| 16 | 222 | Annemie Turtelboom | 2015-09-24 | 40 | |
| 17 | 223 | Jeroom | 2015-09-28 | 40 | |
| 18 | 224 | Linde Merckpoel | 2015-09-29 | 40 | |
| 19 | 225 | Imke Courtois | 2015-09-30 | 40 | |
| 20 | 226 | Johan Verstreken | 2015-10-01 | 40 | |
| 21 | 227 | Anthony Kumpen | 2015-10-05 | 40 | |
| 22 | 228 | Eline De Munck | 2015-10-06 | 40 | |
| 23 | 229 | Stijn Coninx | 2015-10-07 | 40 | |
| 24 | 230 | Lady Linn & Michael Winslow | 2015-10-08 | 40 | |
Season 6
| Episode No. | No. Overall | Title | Airdate | Runtime | Summary |
| --- | --- | --- | --- | --- | --- |
| 1 | 231 | Jan Peumans | 2016-01-05 | 40 | |
| 2 | 232 | Lieven Scheire | 2016-01-06 | 40 | |
| 3 | 233 | Gerty Christoffels | 2016-01-07 | 40 | |
| 4 | 234 | Guy Swinnen | 2016-01-12 | 40 | |
| 5 | 235 | Hilde Crevits | 2016-01-13 | 40 | |
| 6 | 236 | Hanne Decoutere | 2016-01-14 | 40 | |
| 7 | 237 | Gunther Lamoot | 2016-01-19 | 40 | |
| 8 | 238 | Eva Brems | 2016-01-20 | 40 | |
| 9 | 239 | Jan Bakelants | 2016-01-21 | 40 | |
| 10 | 240 | Jean Paul Van Bendegem | 2016-01-26 | 40 | |
| 11 | 241 | Koen Crucke | 2016-01-27 | 40 | |
| 12 | 242 | Charlotte De Bruyn | 2016-01-28 | 40 | |
| 13 | 243 | Gilles De Coster | 2016-02-02 | 40 | |
| 14 | 244 | K3 | 2016-02-04 | 40 | |
| 15 | 245 | Johan Vande Lanotte | 2016-02-16 | 40 | |
| 16 | 246 | Helmut Lotti | 2016-02-17 | 40 | |
| 17 | 247 | Aaron Malinsky | 2016-02-23 | 40 | |
| 18 | 248 | Annelien & Stephanie Coorevits | 2016-02-24 | 40 | |
| 19 | 249 | Koen Wauters | 2016-02-25 | 40 | |
| 20 | 250 | Bart Somers | 2016-03-01 | 40 | |
| 21 | 251 | Charlotte Vandermeersch | 2016-03-02 | 40 | |
| 22 | 252 | Kristien Hemmerechts | 2016-03-03 | 40 | |
| 23 | 253 | Sabine Hagedooren | 2016-03-08 | 40 | |
| 24 | 254 | Jean-Pierrre Van Rossem | 2016-03-09 | 40 | |
| 25 | 255 | Tom Boonen | 2016-03-10 | 40 | |
| 26 | 256 | Thomas Vanderveken | 2016-03-15 | 40 | |
| 27 | 257 | Jean-Pierre Van Rossem | 2016-03-16 | 40 | |
| 28 | 258 | Voortvluchtige terrorist | 2016-03-17 | 40 | |
| 30 | 259 | Marcel Vantilt | 2016-04-12 | 40 | |
| 31 | 260 | Marvin | 2016-04-13 | 40 | |
| 32 | 261 | Paris Dexters | 2016-04-14 | 40 | |
| 33 | 262 | Sien Eggers | 2016-04-19 | 40 | |
| 34 | 263 | Zot uit de Gazet | 2016-04-20 | 40 | |
| 35 | 264 | Admiral Freebee | 2016-04-21 | 40 | |
| 36 | 265 | Chokri Mahassine | 2016-04-26 | 40 | |
| 37 | 266 | Paulien Cornelisse | 2016-04-27 | 40 | |
| 38 | 267 | Michel Van den Brande | 2016-04-28 | 40 | |
| 39 | 268 | Katrin Kerkhofs | 2016-05-03 | 40 | |
| 40 | 269 | Roland van Campenhout | 2016-05-04 | 40 | |
| 41 | 270 | Tom Lanoye | 2016-05-10 | 40 | |
| 42 | 271 | Chioua Lekhli | 2016-05-11 | 40 | |
| 43 | 272 | Dana Winner | 2016-05-12 | 40 | |
| 44 | 273 | Chris Lomme | 2016-05-17 | 40 | |
| 45 | 274 | Mao | 2016-05-18 | 40 | |
| 46 | 275 | Peter Vandermeersch | 2016-05-19 | 40 | |
| 47 | 276 | Kris Peeters | 2016-05-24 | 40 | |
| 48 | 277 | Wim Helsen | 2016-05-25 | 40 | |
| 49 | 278 | Herman Brusselmans | 2016-05-26 | 40 | |
Season 7
| Episode No. | No. Overall | Title | Airdate | Runtime | Summary |
| --- | --- | --- | --- | --- | --- |
| 1 | 279 | Goedele Wachters | 2016-06-09 | 40 | |
| 2 | 280 | Matteo Simoni | 2016-07-09 | 40 | |
| 3 | 281 | Michiel Vos | 2016-09-08 | 40 | |
| 4 | 282 | Sam Louwyck | 2016-09-13 | 40 | |
| 5 | 283 | Danira Boukhriss Terkessidis | 2016-09-14 | 40 | |
| 6 | 284 | Koen Geens | 2016-09-15 | 40 | |
| 7 | 285 | Willy Naessens | 2016-09-20 | 40 | |
| 8 | 286 | Francesca Vanthielen | 2016-09-21 | 40 | |
| 9 | 287 | Dominique en Joris | 2016-09-22 | 40 | |
| 10 | 288 | Marc Reynebeau | 2016-09-27 | 40 | |
| 11 | 289 | Tim Van Steenbergen | 2016-09-28 | 40 | |
| 12 | 290 | Maaike Cafmeyer | 2016-09-29 | 40 | |
| 13 | 291 | Johan Petit | 2016-10-04 | 40 | |
| 14 | 292 | Miet Smet | 2016-10-05 | 40 | |
| 15 | 293 | Wim De Vilder | 2016-10-06 | 40 | |
| 16 | 294 | Lynn Van Royen | 2016-10-11 | 40 | |
| 17 | 295 | Urbanus | 2016-10-12 | 40 | |
| 18 | 296 | Raoul Hedebouw | 2016-10-13 | 40 | |
| 19 | 297 | Ben Weyts (N-VA) | 2016-10-18 | 40 | |
| 20 | 298 | Margriet Herremans | 2016-10-19 | 40 | |
| 21 | 299 | Frieda Van Wijck | 2016-10-20 | 40 | |
| 22 | 300 | Rob Vanoudenhoven | 2016-10-25 | 40 | |
| 23 | 301 | Meyrem Almaci | 2016-10-26 | 40 | |
| 24 | 302 | Julien Libeer | 2016-10-27 | 40 | |
| 25 | 303 | Freddy De Kerpel | 2016-11-01 | 40 | |
| 26 | 304 | Els De Schepper | 2016-11-02 | 40 | |
| 27 | 305 | Marc Van Ranst | 2016-11-03 | 40 | |
| 28 | 306 | Louis Tobback | 2016-11-08 | 40 | |
| 29 | 307 | Marcel van Roosmalen | 2016-11-09 | 40 | |
| 30 | 308 | Peter Van den Begin | 2016-11-10 | 40 | |
| 31 | 309 | Jean-Marie Dedecker | 2016-11-15 | 40 | |
| 32 | 310 | Mathieu Terryn | 2016-11-16 | 40 | |
| 33 | 311 | Dionne Stax | 2016-11-17 | 40 | |
| 34 | 312 | Stijn Meuris | 2016-11-22 | 40 | |
| 35 | 313 | Alexander De Croo | 2016-11-23 | 40 | |
| 36 | 314 | Saartje Vandendriessche | 2016-11-24 | 40 | |
Season 8
| Episode No. | No. Overall | Title | Airdate | Runtime | Summary |
| --- | --- | --- | --- | --- | --- |
| 1 | 315 | Maggie De Block | 2017-01-10 | 45 | |
| 2 | 316 | Tine Embrechts | 2017-01-11 | 45 | |
| 3 | 317 | Jan Eelen | 2017-01-12 | 45 | |
| 4 | 318 | Tom Waes | 2017-01-17 | 45 | |
| 5 | 319 | Herr Seele | 2017-01-18 | 50 | |
| 6 | 320 | Sofie Dumont | 2017-01-19 | 50 | |
| 7 | 321 | Jan De Cock | 2017-01-24 | 50 | |
| 8 | 322 | Annelies Van Herck | 2017-01-25 | 45 | |
| 9 | 323 | Adriaan Van den Hoof | 2017-01-26 | 50 | |
| 10 | 324 | Wannes Capelle | 2017-01-31 | 40 | |
| 11 | 325 | Ronald Giphart | 2017-02-01 | 45 | |
| 12 | 326 | Astrid Nuyens | 2017-02-02 | 40 | |
| 13 | 327 | Jan Decorte | 2017-02-07 | 40 | |
| 14 | 328 | Marisa Papen | 2017-02-08 | 40 | |
| 15 | 329 | Stan Van Samang | 2017-02-09 | 40 | |
| 16 | 330 | Meryame Kitir | 2017-02-14 | 45 | |
| 17 | 331 | Wouter Torfs | 2017-02-15 | 45 | |
| 18 | 332 | Rik Verheye | 2017-02-16 | 45 | |
| 19 | 333 | Walter Zinzen | 2017-02-21 | 45 | |
| 20 | 334 | Erika & Heidi Van Tielen | 2017-02-22 | 45 | |
| 21 | 335 | Mathieu van der Poel | 2017-02-23 | 45 | |
| 22 | 336 | Wim Lybaert | 2017-02-28 | 45 | |
| 23 | 337 | The Sore Losers | 2017-03-01 | 45 | |
| 24 | 338 | Dirk Van Tichelt | 2017-03-02 | 45 | |
| 25 | 339 | Frank Vander Linden | 2017-03-07 | 45 | |
| 26 | 340 | Ancilla van de Leest[ | 2017-03-08 | 45 | |
| 27 | 341 | Jan Jambon | 2017-03-09 | 45 | |
| 28 | 342 | Brigitte Kaandorp | 2017-03-14 | 45 | |
| 29 | 343 | Eva De Roo | 2017-03-15 | 45 | |
| 30 | 344 | Bob Peeters | 2017-03-16 | 45 | |
| 31 | 345 | Lize Spit | 2017-03-21 | 45 | |
| 32 | 346 | Jean Blaute | 2017-03-22 | 45 | |
| 33 | 347 | Jacky Lafon | 2017-03-23 | 45 | |
| 34 | 348 | Bent Van Looy | 2017-03-28 | 45 | |
| 35 | 349 | Joke Schauvliege | 2017-03-29 | 45 | |
| 36 | 350 | Günther Lesage | 2017-03-30 | 45 | |
| 37 | 351 | Jeff Hoeyberghs | 2017-04-04 | 45 | |
| 38 | 352 | Stijn Van de Voorde | 2017-04-05 | 45 | |
| 39 | 353 | Special 12-12 | 2017-04-06 | 45 | |
Season 9
| Episode No. | No. Overall | Title | Airdate | Runtime | Summary |
| --- | --- | --- | --- | --- | --- |
| 1 | 354 | Ivan De Vadder | 2017-09-05 | 45 | first episode of season 9 |
| 2 | 355 | Anemone Valcke | 2017-09-07 | 42 | |
| 3 | 356 | Philippe Muyters | 2017-09-12 | 46 | |
| 4 | 357 | Ian Thomas | 2017-09-13 | 43 | |
| 5 | 358 | Ella Leyers | 2017-09-19 | 45 | |
| 6 | 359 | Mark Eyskens | 2017-09-21 | 45 | |
| 7 | 360 | Joke Emmers | 2017-09-26 | 45 | |
| 8 | 361 | Luc Appermont | 2017-09-28 | 45 | |
| 9 | 362 | Axl Peleman | 2017-10-03 | 45 | |
| 10 | 363 | Imke Courtois | 2017-10-05 | 45 | |
| 11 | 364 | Steven Van Herreweghe | 2017-10-10 | 45 | |
| 12 | 365 | Els Pynoo | 2017-10-12 | 45 | |
| 13 | 366 | Chris Van Der Linden | 2017-10-17 | 45 | |
| 14 | 367 | Niels Albert & Valeska | 2017-10-19 | 45 | |
| 15 | 368 | Anne-Mie Van Kerckhoven | 2017-10-24 | 45 | |
| 16 | 369 | Rick de Leeuw | 2017-10-26 | 45 | |
| 17 | 370 | Jill Peeters | 2017-10-31 | 45 | |
| 18 | 371 | Chris Dusauchoit | 2017-11-02 | 45 | |
| 19 | 372 | Bert Anciaux | 2017-11-07 | 45 | |
| 20 | 373 | Dina Tersago | 2017-11-09 | 45 | |
| 21 | 374 | Jan Delvaux | 2017-11-14 | 45 | |
| 22 | 375 | De Madammen | 2017-11-16 | 45 | |
| 23 | 376 | Isabelle A | 2017-11-21 | 45 | |
| 24 | 377 | Frank Boeckx | 2017-11-23 | 45 | |
| 25 | 378 | Pascale Platel | 2017-11-28 | 45 | |
| 26 | 379 | De Jeugd Van Tegenwoordig | 2017-11-30 | 45 | |
| 27 | 380 | Bart Tommelein | 2017-12-05 | 45 | |
| 28 | 381 | Isolde Lasoen | 2017-12-07 | 45 | |
| 29 | 382 | Mia Doornaert | 2017-12-12 | 45 | |
| 30 | 383 | Jan Paternoster | 2017-12-14 | 45 | |
| 31 | 384 | Frances Lefebure | 2017-12-19 | 45 | |
| 32 | 385 | Frieda Van Wijck | 2017-12-21 | 45 | |
Season 10
| Episode No. | No. Overall | Title | Airdate | Runtime | Summary |
| --- | --- | --- | --- | --- | --- |
| 1 | 386 | Siska Schoeters | 2018-01-16 | 47 | |
| 2 | 387 | Johan Heldenbergh | 2018-01-18 | 44 | |
| 3 | 388 | Leen Dendievel | 2018-01-23 | 45 | |
| 4 | 389 | Raoul Hedebouw | 2018-01-25 | 45 | |
| 5 | 390 | Evi Hanssen | 2018-01-30 | 45 | |
| 6 | 391 | Johan Petit | 2018-02-01 | 41 | |
| 7 | 392 | Oliver Naesen | 2018-02-06 | 45 | |
| 8 | 393 | Leon Verdonschot | 2018-02-08 | 45 | |
| 9 | 394 | Ayco Duyster | 2018-02-13 | 45 | |
| 10 | 395 | Bart Peeters | 2018-02-15 | 45 | |
| 11 | 396 | Dagny Ros Asmundsdottir | 2018-02-20 | 45 | |
| 12 | 397 | Pommeline Tillière | 2018-02-22 | 45 | |
| 13 | 398 | Jan De Smet | 2018-02-27 | 45 | |
| 14 | 399 | Phara De Aguirre | 2018-03-01 | 45 | |
| 15 | 400 | Eric Van Rompuy | 2018-03-06 | 45 | |
| 16 | 401 | Hilde De Baerdemaeker en Jits Van Belle | 2018-03-08 | 45 | |
| 17 | 402 | Sarah Vangeel | 2018-03-13 | 45 | |
| 18 | 403 | Louis Tobback | 2018-03-15 | 45 | |
| 19 | 404 | Andrea Croonenberghs | 2018-03-20 | 45 | |
| 20 | 405 | Titus De Voogdt | 2018-03-22 | 45 | |
| 21 | 406 | Willy Naessens | 2018-03-27 | 45 | |
| 22 | 407 | Tom Helsen | 2018-03-29 | 45 | |
| 23 | 408 | Nele Van den Broeck | 2018-04-03 | 45 | |
| 24 | 409 | Lieven Scheire | 2018-04-05 | 45 | |
| 25 | 410 | An Lemmens | 2018-04-10 | 45 | |
| 26 | 411 | Manou Kersting | 2018-04-12 | 45 | |
| 27 | 412 | Zuhal Demir | 2018-04-17 | 45 | |
| 28 | 413 | 't Hof van Commerce | 2018-04-19 | 45 | |
| 29 | 414 | Walter Grootaers | 2018-04-24 | 45 | |
| 30 | 415 | Bart Chabot | 2018-04-26 | 45 | |
| 31 | 416 | Caroline Pauwels | 2018-05-01 | 45 | |
| 32 | 417 | Seizoensfinale - Marc Didden | 2018-05-03 | 45 | |
Season 11
| Episode No. | No. Overall | Title | Airdate | Runtime | Summary |
| --- | --- | --- | --- | --- | --- |
| 1 | 418 | Sam Gooris | 2018-09-04 | 45 | |
| 2 | 419 | Michaël Van Droogenbroeck | 2018-09-06 | 45 | |
| 3 | 420 | Stijn Van de Voorde | 2018-09-11 | 45 | |
| 4 | 421 | Dalilla Hermans | 2018-09-13 | 45 | |
| 5 | 422 | Hilde Van Mieghem | 2018-09-18 | 45 | |
| 6 | 423 | Herman Brusselmans | 2018-09-20 | 45 | |
| 7 | 424 | Pedro Elias | 2018-09-25 | 45 | |
| 8 | 425 | Hendrik Vos | 2018-09-27 | 45 | |
| 9 | 426 | Geert Hoste | 2018-10-02 | 45 | |
| 10 | 427 | Charlotte Vandermeersch | 2018-10-04 | 45 | |
| 11 | 428 | Wim Opbrouck | 2018-10-09 | 45 | |
| 12 | 429 | Serge Simonart | 2018-10-11 | 45 | |
| 13 | 430 | Jan Peumans | 2018-10-16 | 45 | |
| 14 | 431 | Erhan Demirci | 2018-10-18 | 45 | |
| 15 | 432 | Maaike Cafmeyer | 2018-10-23 | 45 | |
| 16 | 433 | Gilles De Coster | 2018-10-25 | 45 | |
| 17 | 434 | Mark Eyskens | 2018-10-30 | 45 | |
| 18 | 435 | Lieven Scheire | 2018-11-01 | 45 | |
| 19 | 436 | Fatma Taspinar | 2018-11-06 | 45 | |
| 20 | 437 | Kat & Lyn Kerkhofs | 2018-11-08 | 45 | |
| 21 | 438 | Walter Zinzen | 2018-11-13 | 45 | |
| 22 | 439 | Charlotte Adigéry | 2018-11-15 | 45 | |
| 23 | 440 | Jinnih Beels | 2018-11-20 | 45 | |
| 24 | 441 | Jean Paul Van Bendegem | 2018-11-22 | 45 | |
| 25 | 442 | Rudi Vranckx | 2018-11-27 | 45 | |
| 26 | 443 | Cath Luyten | 2018-11-29 | 45 | |
| 27 | 444 | Jens Dendoncker | 2018-12-04 | 45 | |
| 28 | 445 | Griet Op de Beeck | 2018-12-06 | 45 | |
| 29 | 446 | Tom Lenaerts | 2018-12-11 | 45 | |
| 30 | 447 | Puck Moonen | 2018-12-13 | 34 | |
| 31 | 448 | Rik Torfs | 2018-12-18 | 45 | |
| 32 | 449 | Adriaan Van den Hoof | 2018-12-20 | 45 | |
Season 12
| Episode No. | No. Overall | Title | Airdate | Runtime | Summary |
| --- | --- | --- | --- | --- | --- |
| 1 | 450 | Tom Waes | 2019-01-15 | 45 | |
| 2 | 451 | Raoul Hedebouw | 2019-01-17 | 45 | |
| 3 | 452 | Geena Lisa & Sergio | 2019-01-22 | 45 | |
| 4 | 453 | Marc Didden | 2019-01-24 | 45 | |
| 5 | 454 | Bart Cannaerts | 2019-01-29 | 45 | |
| 6 | 455 | Hilde Crevits | 2019-01-31 | 45 | |
| 7 | 456 | Wim Helsen | 2019-02-05 | 45 | |
| 8 | 457 | Luckas Vander Taelen | 2019-02-07 | 45 | |
| 9 | 458 | Natali Broods | 2019-02-12 | 45 | |
| 10 | 459 | Frank Boeckx | 2019-02-14 | 45 | |
| 11 | 460 | Assita Kanko | 2019-02-19 | 45 | |
| 12 | 461 | Ruth Beeckmans & Matteo Simoni | 2019-02-21 | 45 | |
| 13 | 462 | Willy Naessens | 2019-02-26 | 45 | |
| 14 | 463 | Tinne Oltmans | 2019-02-28 | 45 | |
| 15 | 464 | Luc Janssen | 2019-03-05 | 45 | |
| 16 | 465 | Danira Boukhriss Terkessidis | 2019-03-07 | 45 | |
| 17 | 466 | Dieter Coppens | 2019-03-12 | 45 | |
| 18 | 467 | Femke Herygers | 2019-03-14 | 45 | |
| 19 | 468 | Philippe Muyters | 2019-03-19 | 45 | |
| 20 | 469 | Goedele Liekens | 2019-03-21 | 45 | |
| 21 | 470 | Faisal & Hakim Chatar | 2019-03-26 | 45 | |
| 22 | 471 | Mia Doornaert | 2019-03-28 | 45 | |
| 23 | 472 | Natalia Druyts | 2019-04-02 | 45 | |
| 24 | 473 | Louis Tobback | 2019-04-04 | 45 | |
| 25 | 474 | Peter Van de Veire en Julie Van den Steen | 2019-04-09 | 45 | |
| 26 | 475 | Flip Kowlier | 2019-04-11 | 45 | |
| 27 | 476 | Frances Lefebure | 2019-04-16 | 45 | |
| 28 | 477 | Rob Vanoudenhoven | 2019-04-18 | 45 | |
| 29 | 478 | Eline De Munck | 2019-04-23 | 45 | |
| 30 | 479 | Eric Goens | 2019-04-25 | 45 | |
| 31 | 480 | Iwein Segers | 2019-04-30 | 45 | |
| 32 | 481 | Jelle De Beule, Rik Verheye en Koen De Poorter | 2019-05-02 | 45 | |
| 33 | 482 | Alex Agnew | 2019-09-03 | 45 | |
| 34 | 483 | Jean-Marie Dedecker | 2019-09-05 | 45 | |
| 35 | 484 | Guy Mortier | 2019-09-10 | 45 | |
| 36 | 485 | Nathalie Meskens | 2019-09-12 | 45 | |
| 37 | 486 | Paul De Leeuw | 2019-09-17 | 45 | |
| 38 | 487 | Francesco Vanderjeugd | 2019-09-19 | 45 | |
| 39 | 488 | Stef Kamil Carlens | 2019-09-24 | 45 | |
| 40 | 489 | Karin Claassen | 2019-09-26 | 45 | |
| 41 | 490 | Bert Kruismans | 2019-10-01 | 45 | |
| 42 | 491 | Bart Peeters | 2019-10-03 | 45 | |
| 43 | 492 | Soe Nsuki | 2019-10-08 | 45 | |
| 44 | 493 | Karolien Debecker | 2019-10-10 | 45 | |
| 45 | 494 | Paula Sémer | 2019-10-15 | 45 | |
| 46 | 495 | Benjamin Dalle | 2019-10-17 | 45 | |
Series Cast
| | | | |
| --- | --- | --- | --- |
| | Otto-Jan Ham | as Otto-Jan Ham | |
| | Jelle De Beule | as Jelle De Beule | |
| | Jonas Geirnaert | as Jonas Geirnaert | |
| | Sven De Leijer | as Sven De Leijer | |
| | Liesa Naert | as Liesa Naert | |
| | Jan Jaap van der Wal | as Jan Jaap van der Wal | |
| | Luc Haekens | as Luc Haekens | |
| | Jean Paul Van Bendegem | as Jean Paul Van Bendegem | |
| | Faisal Chatar | as Faisal Chatar | |
Related News
TVMaze